The Naturepedic EOS Classic is an organic mattress, made with all natural materials. The EOS Classic has the ability to split firmness levels for Queen size mattresses and above, so if you and your partner disagree on the perfect feel of the mattress, you can have each side of the mattress be a different firmness. It's a bed in a box
mattress (actually four boxes,) so the first step in setup is to get it onto the bed frame and let it decompress.
Initial Thoughts
Organic Mattress: The naturepedic uses latex foam in the comfort layer and organic cotton in the cover as two parts of an all natural construction. If you are looking at organic options, Naturepedic could be a good choice.
Support and bounce: The coil layer provides not only solid support and bounce, and combines with the latex foam layer to create a bouncy mattress that keeps you from feeling stuck.
Sleep Cool: The construction of the EOS Classic combines materials like latex, which is known for its cooling attributes, and coils to create airspace in the mattress for a cool sleeping environment.
That's it for now, stay on the lookout for my upcoming full review.
The following two tabs change content below.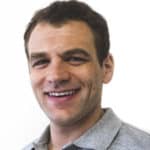 Logan Block
Logan is the Director of Content at Sleepopolis and the main mattress man around these parts. A Buffalo native, Logan spent several years working in project management in both Boston and New York City. In his free time Logan likes walking his dog, lifting weights, and searching for the best cheeseburger in New York City.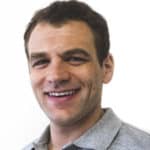 Latest posts by Logan Block (see all)