Finding the best labor day mattress sales is easier than you think.
Labor Day was originally created as an observation of the economic and social achievements of workers in America. Since then, it's well known for other reasons – the unofficial end of summer, a time to gather with family and friends, and a whole weekend of fabulous sales. This, of course, includes mattress sales.
A new mattress can do more than you probably imagine. Not only can it help you sleep better, but it has the potential to decrease your body pain and stress and even improve your sex life. If you've been putting off buying a new mattress, there's no better time than a holiday weekend such as Labor Day.
Retailers offer discounts and other incentives if you're on the hunt for a new mattress – though it can be overwhelming to figure out the best buys. And that's where Sleepopolis comes in. Check out my chart to locate the best Labor Day mattress sales 2016. Then take a look at my tips below to learn the best way to find the mattress of your dreams among the many sales.
Top Labor Day Mattress Sales for 2017
At Sleepopolis, we take mattress testing and reviews seriously. We don't provide a recommendation unless we have personally tested, analyzed, and know that mattress inside and out. For this Labor Day sales guide we've broken it down into a couple of major sections.
The first section; these are our favorite and the best mattresses we've tested that are also on sale this Labor Day. This first table includes a variety of mattress types, including memory foam, latex, hybrids, and more, so that you can find the exact type, feel, and price point that works best for you.
Some of the following mattress sales require a promo code, but most are available by simply following the "Get The Deal" button.  One final note, some of the following deals are already available, but many will not activate until closer to Labor Day. Sleepopolis has included our best guess on what many of these deals will be based on the offers we've seen in previous years.
Best Labor Day Mattress Sales
In this second section we include a full list of all Labor day mattress sales and deals we were able to find. This list will be updated periodically to ensure it's always up to date. Sleepopolis has tested many of these mattresses as well, but some we may not have yet reviewed. To see if we have a review on the mattress you're looking for check out our complete list of mattress reviews here.
More Labor Day Mattress Sales
Complete Labor Day Mattress Sales Guide
If you sleep eight hours a night, you spend one-third of your life in bed – so why not buy the best mattress you can to make that time as pleasant as possible? Of course, the higher-quality mattresses tend to cost more. But that's why Labor Day mattress sales are so helpful. They bring mattresses you might not have been able to afford within reach.
Thanks to the chart above, you've got a good idea of where to find the best sales this Labor Day. Now it's time to research. Being informed before you set foot inside a mattress store gives you – instead of a salesperson – the upper hand. And if you're shopping online, there's no "expert" to help you, so you've got to know your stuff.
Thankfully, here at Sleepopolis, I've got all the information you need to make an informed decision. Explore the following tips and learn to steer your search for the perfect mattress in the right direction. In no time, you'll be navigating this year's Labor Day mattress sales like a pro.
Know the basics about mattresses
When you're scanning the ads, it's hard to compare all the sales if you don't know much about mattresses – especially since all mattresses are not created equal. So let's get really basic here. The most common types of mattress include:
Adjustable mattresses, which you can adjust for firmness and feel (not to be confused with adjustable foundations, which can elevate the head and foot of many different mattress types)
Innerspring mattresses, which hold spring coils
Memory foam mattresses, which contour to your body and are good for support and pressure relief
Latex foam mattresses, which are made from latex foam and usually purchased if you need extra comfort or don't like the memory foam feel
Gel mattresses, which hold a layer of gel or gel foam and are purchased when the sleeper is looking for increased comfort and cooling effects
Hybrid mattresses, which combine the advantages of several mattress types and are made from a variety of materials
But how do you go about deciding the best mattress for you? There are a lot of questions you need to ask and answers you'll have to think through to come to the best decision. For example:
How tall are you and how much do you weigh? These factors might affect the thickness and firmness of the mattress you select, as well as cause you to consider edge support.
How much space does your bedroom have? This will affect the size mattress you select.
Do you sleep on your stomach, side, or back? How you sleep affects what type of support you need – and different mattresses support sleepers in different ways.
Are you sharing the bed with anyone else? In other words, do you need a mattress best for couples?
For more help in determining the right mattress for you, explore Sleepopolis' in-depth Mattress Guide and Best Mattress Guides.
Buy mattresses online
Time to change your tune if you've only shopped for mattresses in store. Online is the new frontier of mattress shopping. Sure, you often can't get questions immediately answered by a salesperson and you can't try out the mattresses in person. But in my opinion, the pros outweigh the cons.
When you shop Labor Day mattress sales in person, you're more prone to impulse buying – that is, purchasing a mattress or accessories you didn't really want or need. This leads to less money saved overall.
In addition, salespeople will most likely try to direct your attention to their deeply discounted mattresses. While there might occasionally be a good deal lurking among these sales, it's more likely such mattresses are of lower quality than one you'd want to purchase. As you would expect, lower-quality mattresses do not last as long, getting you a lot less bang for your buck – and a whole lot less comfort too.
Alternately, you'll usually find even better Labor Day mattress sales online. Many online mattress retailers also offer long in-home trial periods and excellent return policies and processes. A showroom test won't really demonstrate how well the mattress will feel after a full night of sleep anyway, so a long trial period is an important thing to look for in a retailer.
Shop early
Labor Day is on a Monday, but sales often start at the beginning of the week – and if not then, by Friday or Saturday at the latest. Start browsing ads as soon as they come out so you can be ready and armed with the knowledge necessary to take advantage of great Labor Day mattress sales.
Keep your eye on high-quality mattresses
As you shop the Labor Day mattress sales, of course it's important to keep your budget in mind. But also remember that this is something you use every night, so investing in a mattress that's comfortable and sleep promoting is well worth it.
The thing is, Labor Day mattress sales offering deep discounts are not usually tied to high-quality mattresses. It may be tempting to get a "good deal," but how good will that deal feel a few years later if your mattress has started to sag and no longer offers the support you need for a good night's sleep?
Consider what a good night's sleep is worth to you – and budget accordingly.
Compare wisely
Now that you know what kind of mattress you're after and where to score one, it's important to take time to figure out which retailer has the best deal. But more than just price should go into that comparison. Here are other incentives and factors to consider when comparing Labor Day mattress sales among retailers:
Return policy and process. Whether you purchase a mattress online or in the store, there's no guarantee that the one you choose will be comfortable in the long run – no matter how much research you have to back up your choice. If a retailer has a decent return policy, you'll be able to send a mattress back within 30 days (or longer!), no problem. Some online retailers even allow you 75-100 days of in-home trial – another advantage to buying online.
Warranties. Compare retailers' and manufacturers' warranties, because this can make a huge difference in the life you might get out of your mattress. A good warranty covers a sagging of 1.0" or more for latex and memory mattresses and 1.5" for innerspring mattresses. And because the average mattress lasts seven or eight years before comfort and support are no longer effective, don't even consider a warranty period that's less than seven years. As a point of reference, many retailers offer 10-year warranties on mid- and high-quality mattresses.
Rebates. A rebate can bring you great additional discounts on your mattress of choice, but only if you actually remember to submit it! When comparing Labor Day mattress sales, be sure to check out the deadline and submission process for any rebates being offered.
Buying a new mattress doesn't have to be stressful if you're well prepared. It's simple to find the right mattress for you with enough research.
Don't know where to start? Head over to my Mattress Reviews or email me for a personalized recommendation. By spending a little extra time up front, you're sure to come away from the slew of Labor Day mattress sales with the perfect mattress at the perfect price.
The following two tabs change content below.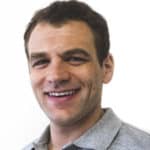 Logan Block
Logan is the Director of Content at Sleepopolis and the main mattress man around these parts. A Buffalo native, Logan spent several years working in project management in both Boston and New York City. In his free time Logan likes walking his dog, lifting weights, and searching for the best cheeseburger in New York City.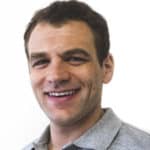 Latest posts by Logan Block (see all)