AA batteries are found in a number of products around the house and office that can help you sleep and relax better. They are used to power TV remotes, game controllers, fans, alarm clocks, white noise machines, heating pads, and nightlights. While the number of products that use double-As is diverse, so is the range of brands that make these particular type of battery cells.
The distinction between different battery manufacturers and their different lines of products may seem narrow; they are typically produced in a manner that is quite similar to one another. However, there are subtle differences not only between the products themselves, but also with the packaging and the wider interaction with the manufacturer. With all that in mind, we've evaluated some of the more popular AA battery products available right now and measured them head-to-head. Here is what we found: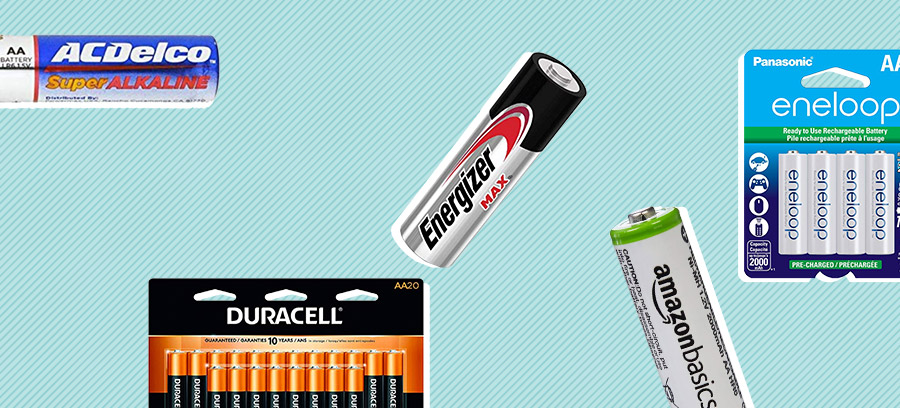 Editor's Choice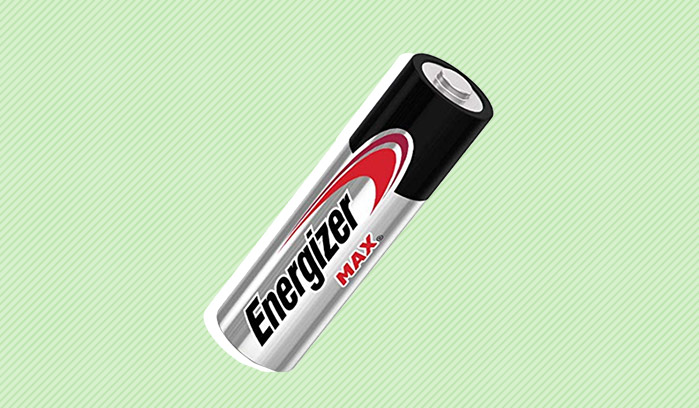 Energizer AA Alkaline Batteries
Pros:
2 year leak guarantee. This manufacturer guarantees against any leak damage from the battery up for up to two years after full use. Energizer will repair or replace any impaired goods. This is perfect for products that aren't used all the time, like heated mattress pads. 

48 pack. Customers wanting to buy in bulk can purchase 48 at a time from Energizer, typically at a sizable discount compared to Duracell. It's great to have a bunch around in case of nighttime power outages, especially during the winter.
Cons:
Lots of packaging. When buying in bulk, the higher quantity packs of batteries can have multiple layers of cardboard packaging. This may be necessary for shipping but can seem a bit wasteful.
The Contender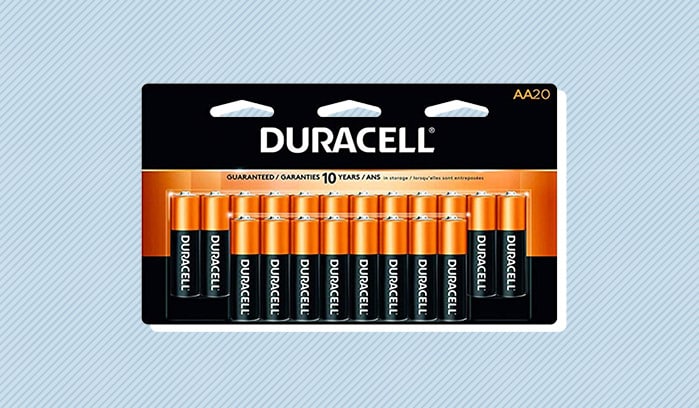 Duracell CopperTop AA Alkaline Batteries
Pros: 
10 different size options. Customers can buy selections of AA batteries in ten different count variations. Available to purchase are two packs all the way up to thirty-two packs.

Repair or replace. Duracell has a guarantee that they will replace or repair any products that get damaged or destroyed from a battery defect. This should serve as a relief to those who are using high-cost items, such as some white noise machines or smart alarm clocks.
Cons: 
Cost. Though these batteries are dependable, they can cost as much as several times the price as some lesser-known competitors. This is especially true when purchased in smaller quantities.
Best Bargain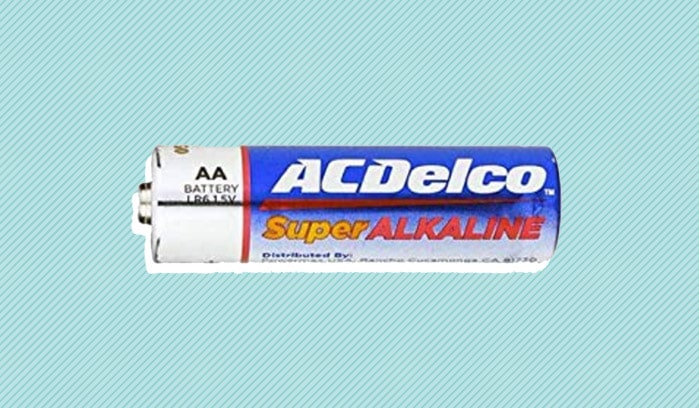 ACDelco AA Super Alkaline Batteries
Pros:
100 pack. The 100 pack is one of the largest packs available on the market. With an option to buy 100 AA batteries at a time, shoppers can purchase for a whole school, office, or other large institution. 

Value. These batteries, when bought in bulk, can cost as little as a few dimes per battery. This is much less than other more well-known brands, which can cost up to a dollar per battery.
Cons:
Packaging not secure. Due to the vertical orientation of the batteries within the packaging, once a few are removed others can start falling over as they are all resting on each other. This can make proper storage a hassle, as batteries could fall out when opened unless the box is kept completely level at all times.
Best Value for Rechargeable Batteries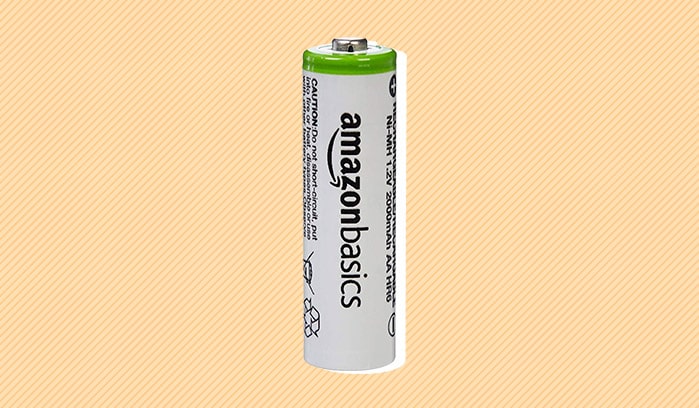 AmazonBasics AA Rechargeable Batteries
Pros:
Gradual discharge. This product from AmazonBasics has a discharge that will keep around 80 percent of the power even when not in use. Great for products that have intermittent utility, like travel products.

Comes with charger. Customers will not need to purchase a charger separately. This set of AA batteries comes with a charger that can charge up to 4  batteries at a time.
Cons:
Shrink wrap. The packaging on these batteries is secured with shrink wrap to such a degree that it can be difficult to open. Customers should use caution when trying to open this product, as some assistance may be needed to get the batteries out of its packaging.
Most Charges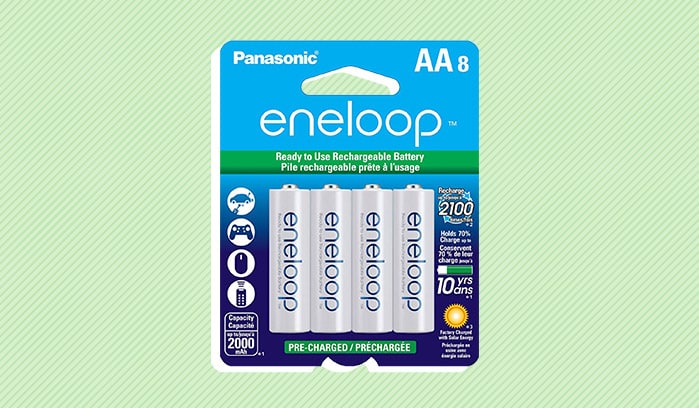 Panasonic eneloop AA Pre-Charged Rechargeable Batteries
Pros: 
Up to 2100 charges. These rechargeable batteries from Panasonic promise to last through up to 1,000 different charges. This amount of shelflife is invaluable for products that stay powered, like nightlights and alarms.

Pre-charged with solar energy. Eneloops makes sure all batteries are pre-charged at the point of purchase. They proudly use solar energy to initially charge all of their batteries.
Cons:
70 percent of charge. While not a big difference, this battery only promises to maintain 7- percent of its charge during non-use. Some competitors promise 80 percent or higher.
How We Picked
AA batteries are a valuable product that power many of the most useful and common devices in the household and office. They can be made with different specifications and manufacturing techniques, but the differences don't end there. We looked at a few key qualifiers when determining our choices; here is what we considered:
Rechargeable vs non-rechargeable
One of the biggest differences between types of double-A batteries lies in the choice between rechargeable and non-rechargeable. Rechargeable batteries can power many devices in the same manner that non-rechargeable ones would. The benefit is that they can be used over and over again – sometimes one thousand times or more. These typically can be recharged in about 30 minutes.
Non-rechargeable batteries are for a single use only and need to be disposed of (or recycled) when out of charge. They typically keep a full charge for a longer duration of non-use and can sometimes have more active voltage at similar stages of use when compared to a rechargeable battery. Non-rechargeable batteries typically cost a bit less as well.
Cost
Some devices, like remote controls, use so little power that a single or pair of batteries can last years. In this case, the cost of the battery will probably be hard to remember after that much time has passed. However, some machinery uses a lot of power, necessitating a bunch of batteries at a time and for short durations. This is where cost really comes into play.
Some manufacturers that are not as commonly known offer batteries for as little as 20 or 30 cents each. This sort of pricing is typically found when bought in bulk. Name brands, especially when pertaining to rechargeable batteries, can charge over a dollar each. Depending on the importance of the device being charged and the loyalty to a certain brand, some may want to plump for the name they know. That being said, most battery manufacturers offer a degree of dependability and this is often reflected in their product guarantees.
Packaging
The most frustration some users experience with batteries is not stemming from the product themselves, but from maneuvering the packaging. Blister packs, where a piece of semi-soft plastic is affixed to a cardboard backing, tend to have an easy-to-access design. Often there is a perforated slit in the back of the cardboard that allows users to take out one or two batteries at a time while keeping the rest secure.
Once customers start buying in bulk, however, is when the packaging diverges a bit. Buying in bulk means bigger containers, more plastic or more cardboard, and less stability for the batteries yet to be used. Because they are typically not individually wrapped, batteries abutt each other within the packaging, and can get disoriented as their neighbors are removed.
Tips
Not sure which AA battery is right for you? Before making your purchase, take a look at these helpful tips:
How many will you need?

If you are buying for a specific device, you may only need to buy two, four, six, or eight batteries in one set. Most manufacturers offer batteries in smaller sets, with two usually being the smallest quantity available.

Batteries will last up to ten years of non-use, so if the device you are using uses a lot of energy, like power-blinds in a bedroom, for example it would be prudent to purchase a big set at once. This also applies to schools, offices, hospitals, and other big institutions that have lots of energy needs.

 Do you worry about sustainability?

Rechargeable batteries can be used for sometimes over 1,000 times without a charge. This lowers the amount of material needed to package and sell more batteries when compared to what non-rechargeable batteries would necessitate.

Some rechargeable batteries are initially charged with solar energy. This is one of the more sustainable ways to generate power, especially for brands that are geared towards powering solar products, like solar lights.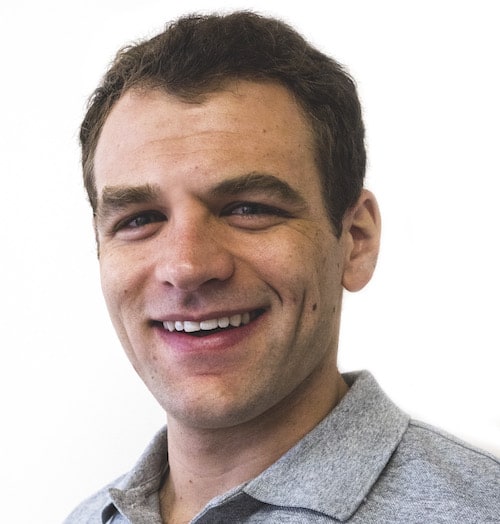 Logan Block
Logan is the former content director of Sleepopolis. As content director, he reviewed new mattresses every week and curated the comparisons, best of pages, and video guides on the site. Logan perfected his method by personally testing over 200 different mattresses, so he's not only able to discern the overall vibe of a specific bed, but to contextualize its feel within the bed-in-a-box market as a whole.