Unless you live in a literal bubble, your face will be exposed to dirt, toxins, radiation, and other damaging elements just from simply being outside and living your life. Skin might become irritated, damaged, or become oily due to any number of adverse reactions caused by exposure to certain environments. One of the best and most popular manners of both cleaning and protecting your face against further damage are black facial masks.
These masks that are painted onto user's faces can contain several key ingredients, namely activated charcoal and mud. This mud usually heralds from the Dead Sea, which is rich in minerals and vitamins. Most of the leading brands have unique formulas and utilize different natural ingredients for premium effect. To help you decide if a black facial mask is right for you – and more importantly which brand – we've tested out the leading offerings. Please continue reading below to see our results: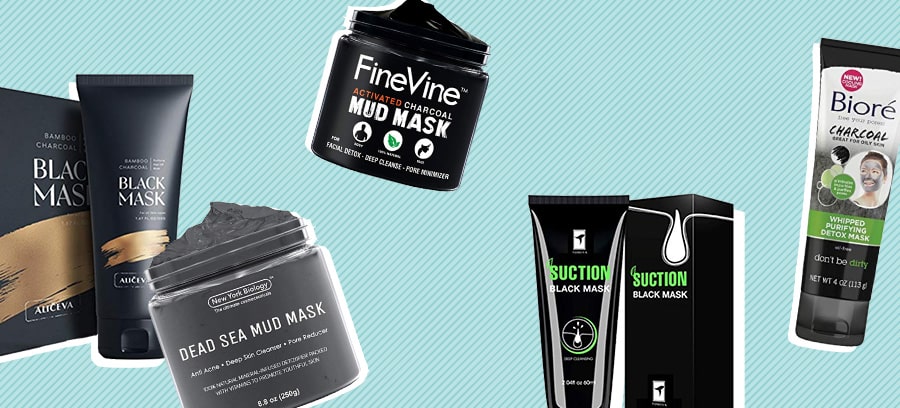 Editor's Choice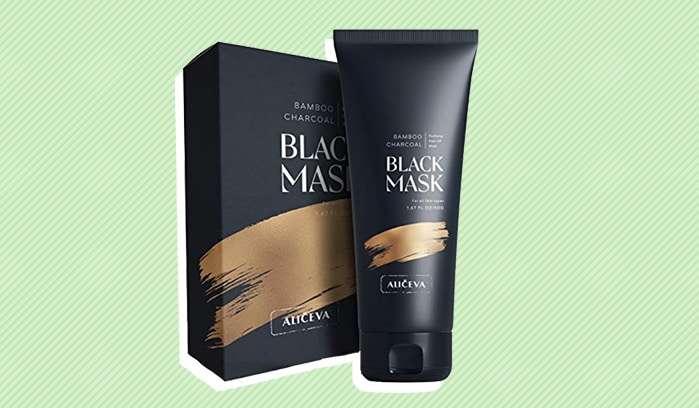 Aliceva Charcoal Black Mask
Pros: 
Aloe vera. The inclusion of aloe vera in this product helps keep your skin smooth and helps it heal after irritation or acne. Perfect for those already with sensitive skin.

Brush. A great benefit to choosing Aliceva's Charcoal Black Mask is the complementary brush included with every product purchased. This silicone brush makes applying the mask much less messy than if applying with one's hands.

Hyaluronic Acid. This natural occurring substance is known for its skin-hydrating properties and is included in this black mask for that very reason. Hyaluronic acid is found in your skin and eyes and on a molecular level binds to water, helping your skin to retain moisture.
Cons: 
Small bottle. This is a great product without a doubt, but one drawback is that, with a 1.67 oz size, Aliceva's black mask is one of the smaller bottles available among the leading brands. If you end up liking the product, you may need to purchase another bottle not long after purchasing your first.

Sticky. Users may find this black mask a bit uncooperative if they get the product on their hands. Thankfully there is a brush included, but sometimes the product will find its way on a customer's hands by happenstance, and in that case, may be a bit difficult to fully clean from their hands.
Contender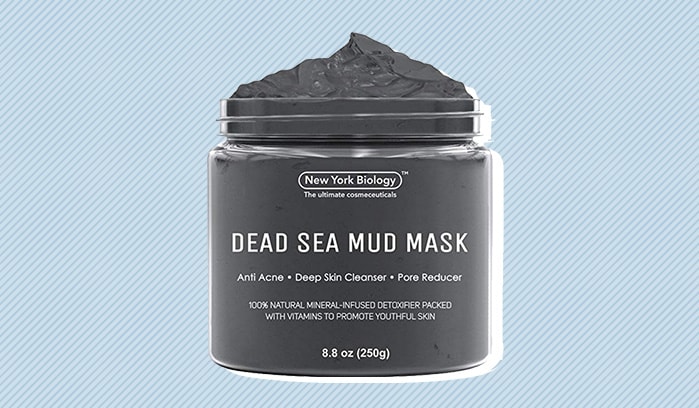 New York Biology Dead Sea Mud Mask
Pros:
Jojoba oil. Jojoba oil is an extract taken from the nut of a North American desert plant, the jojoba tree. Jojoba is a natural humectant, meaning it naturally forms a protective barrier that retains moisture. The inclusion of this oil is meant to help retain the moisture in your face during and after treatment.

Mineral mud. Mud and clay have been used to clean pores for centuries, if not millenia. Mineral mud naturally absorbs oil and whatever else may be in your pores, without clogging the pores themselves. The trace minerals present also help exfoliate your skin in the process, leaving it smooth to the touch.

Vitamin A. New York Biology's Dead Sea Mud Mask includes an infusion of vitamin A. Vitamin A is known to not only encourage healthy skin production, but has been shown to protect against UV rays by reducing your skin's sensitivity to sunlight and combat aging by breaking down collagen.
Cons:
Strong scent. This product has a nice smell, courtesy of the inclusion of chamomile extract and other natural ingredients. However, as this mask is literally right under your nose, it may have an aroma that could register as too strong to those who have sensitive senses of smell.

Can sting. Some users who have sensitive skin or use a large amount may find that the application of this mud mask could initially sting your skin a bit. Though not that noticeable of a reaction, it is something worth noting, especially if your skin can feel irritated easily.
Best Value
Bioré Charcoal Whipped Purifying Detox Mask
Pros: 
Easy clean. This product from Bioré is manufactured to have a light and fluffy texture. This lightweight mask will wash off easier than other competitor's masks due to this foamy composition.
Big bottle. This charcoal mask comes in a bottle containing 4 fluid ounces of product, more than many of the leading brands. Users can use liberally and not worry about having to re-order any time soon.

Price. Not only does this charcoal mask come in a user-friendly large squeeze bottle, but it will cost half as much as many other charcoal masks on the market. Perfect for those on a budget or simply looking to try out a new manner of skincare.
Cons: 
Don't use more than recommended. While many people are expecting to use facial cleansers or masks daily, this product is only recommended to have 1-3 times a week. This can cause irritation if overused.

Stings if in your eyes. This product is not recommended to be used over or near your eyes. Some of the ingredients can cause a stinging sensation if accidentally rubbed onto user's eyes.
Best for Easy Clean-up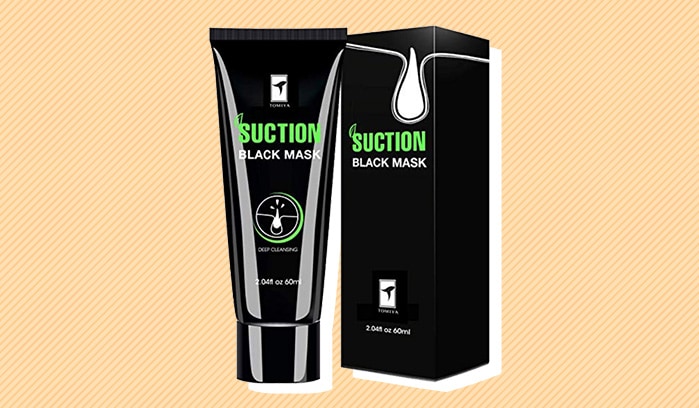 Piero Lorenzo Deep Cleaning Suction Black Mask
Pros: 
Witch hazel. This plant native to North America has been shown to tighten skin after application and reducing inflammation. For those with sensitive skin, witch hazel can soften the after-effects of the exfoliation of this charcoal mask.

Vitamin E. Vitamin E is a favored natural essential nutrient for soothing irritated skin. Its inclusion in this product is also useful in protecting the skin against dangerous UV rays by absorbing some light particles when exposed to sunlight.

Easy to peel off. Some black masks on the market can be rather difficult to remove, require repeated rinses and even at times scrubbing. This product can be removed without much hassle, perfect for those wanting to use right before going straight to bed or before starting their busy day.
Cons: 
Smaller bottle. At only 2.04 fluid ounces, this is one of the smaller bottles available for purchase on the market. Though this will last a user who uses this activated charcoal mask infrequently, if you are someone hoping to use it several times a week, you may run out rather quickly.

Messy. Due to the gelatinous composition of this product, it can easily be slippery to the touch. If too much is squeezed out of the bottle, some may slip out of your hands and spill onto your countertop.
Best 2-in-1 Charcoal & Mud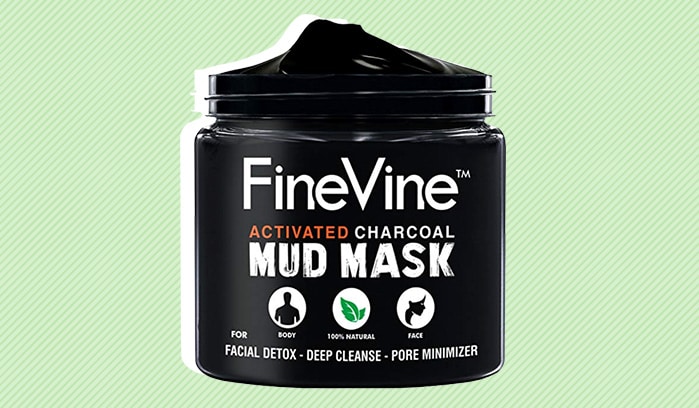 FineVine Organics Activated Charcoal Mud Mask
Pros: 
Shea butter. The inclusion of organic shea butter in FineVine's Activated Charcoal Mud Mask helps your face retain moisture. Extracted from shea tree nuts, shea butter is high in the fatty acids that can seal moisture when applied to a user's skin.

Exfoliating. This product contains three key ingredients that help exfoliate the skin: activated coal, Dead Sea mud, and aloe vera. Perfect for those who have acne-prone skin or tend to have dead or flaky skin.

Wash off. While most face masks need to be peeled off, this offering from FineVine can be washed off. This makes the process quicker than many competitors.
Cons: 
Can be harsh on sensitive skin. Given that this is a two-in-one exfoliating mud mask, it can be more than some people are ready for. If your face is feeling sensitive, don't over exfoliate or use more than a few times a week.

Itchy. This product is recommended to stay on your face for 20-30 minutes. That time is necessary for a bulk of the cleansing to take place, but it can feel itchy for some users towards the end of that time period.
How We Picked
Using a face mask to clean and heal your skin is a great practice to add to your daily hygiene routine. However these face masks are not all created equal. These masks have different properties, use different ingredients, and are applied differently. To ensure that a certain face mask fits into your routine and duly meet your needs, users should evaluate the competing brands with a scrupulous eye. Here are the aspects of black facial masks that we used to determine our favorites:
Exfoliation
One way in which a black facial mask may benefit customers' skin health is through exfoliation. These products all have varying formulas with different exfoliating agents. Charcoal and Dead Sea mud themselves are exfoliants, but some extracts from different oils and other minerals are also exfoliating. Doing research on the various ingredients to see how they affect skin is a worthy effort. We looked for products that not only had one key exfoliating ingredient, but several.
Application
Black facial masks need to be applied to faces and typically stay there for several minutes before removing. This process can be a hassle depending on the composition of the product and the manner in which it is designed to be applied. Some products will include a brush which makes application much easier, as it spreads evenly and keeps hands clean. Unfortunately some products have quite a sticky nature and can be difficult to remove from hands while applying and afterwards when cleaning them off. Look out for products that can easily be washed off, as these can be more convenient to use than products that need to be peeled off. Some products that need to be peeled off aren't always removed on the first attempt and might need several efforts at removal.
Sensitivity
These products, as stated before, all have very unique ingredients in their formula. Some people may be sensitive to certain naturally occurring or synthetic ingredients that are included in these products. Customers with pre-existing skin irritation or who are battling severe acne may need to try out a few different products before finding a black facial mask that is efficient and doesn't leave faces even more irritated. Also note that not all products have masks that are easily peeled off. Some masks bind pretty rigidly to skin and even pull out hair when removed.
Value
When purchasing a black facial mask, customers may notice that the bottle sizes aren't all consistent, nor are the prices. Some of the more expensive black facial masks come in the smallest containers! This isn't always a harbinger of the efficiency at which these products can clean and protect a face. Some black facial masks have special minerals or oil extracts that cause the price to jump. Some masks are recommended to use daily, while others should only be used one or twice a week. This may make a bottle last a lot longer, thus first cutting down on the amount of money and time spent shopping for the next bottle.
Buying Tips
Not sure which black facial mask is for you? Here are some tips that may help you make your decision:
Do you have sensitive skin skin? Some people seem to always have sensitive skin, no matter what products and precautions they use to keep it safe. Several of the leading black facial masks have ingredients that naturally moisturize and fight inflammation. The more complex of a composition black facial mask has, the more elements that may be the root cause of a blemish or irritation after application. Stop using a black facial mask if it leaves skin more irritated than before.
How much time do you have to add into your routine? Not everyone has the luxury of waiting thirty minutes for a mask to do it's work on their skin. Some masks not only require 20 to 30 minutes of on interrupted use on the face, but then require a sometimes tedious process of peeling off the mask. Some masks can be removed by gently washing the face, thus making the whole process a bit more convenient. Pay close attention to the directions of each product to see how long and how often to apply the black facial. Some masks only require 20 to 30 minutes of interrupted use on the face, but then require a sometimes tedious process of peeling off the mask. Some masks can be removed by gently washing the face, thus making the whole process a bit more convenient.
What is your budget? If customers have never tried a black facial mask before perhaps it is best to try out one of the more affordable options first. Black facial masks aren't for everyone and require a bit of a commitment every time it is used. Shoppers who already have an affinity for facial masks or are ready to try something new to help an acute difficulty in skincare, then perhaps it is best to check out the products at the top end of the spectrum. Many of these products contain more than just activated charcoal or Dead Sea mud, and have minerals and oil extracts that can provide a more holistic performance for healthier skin.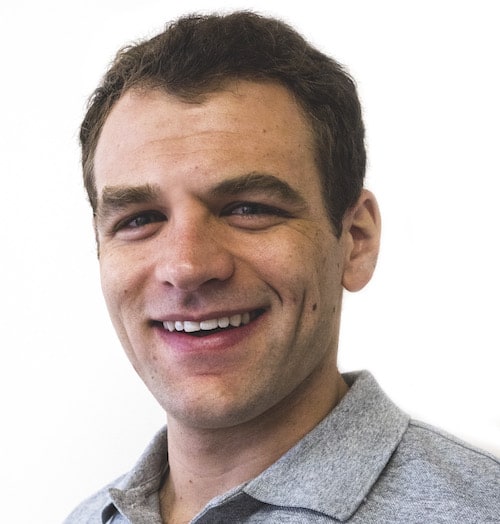 Logan Block
Logan is the former content director of Sleepopolis. As content director, he reviewed new mattresses every week and curated the comparisons, best of pages, and video guides on the site. Logan perfected his method by personally testing over 200 different mattresses, so he's not only able to discern the overall vibe of a specific bed, but to contextualize its feel within the bed-in-a-box market as a whole.