Known for its absorbent properties, activated charcoal toothpaste aims to whiten your teeth, freshen your breath, and improve your oral hygiene utilizing characteristics inherent to charcoal. There are tons of different products out there promising different results. To help sift through the wide array of charcoal toothpastes on offer, we evaluated some of the leading brands head to head. Here's what we found: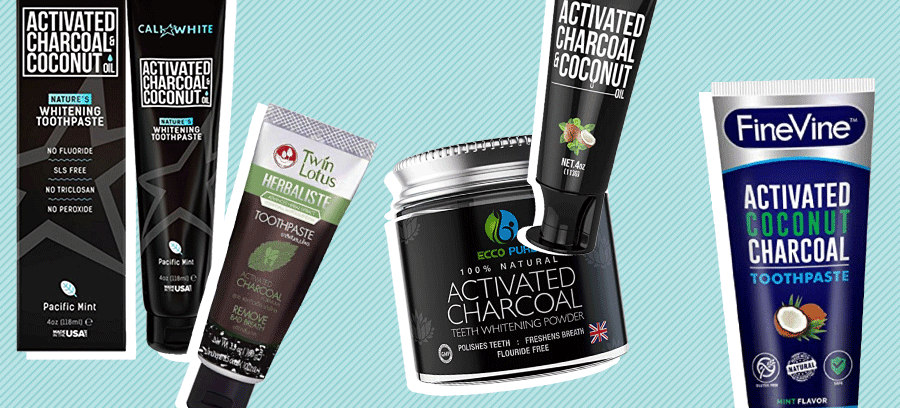 Editor's Choice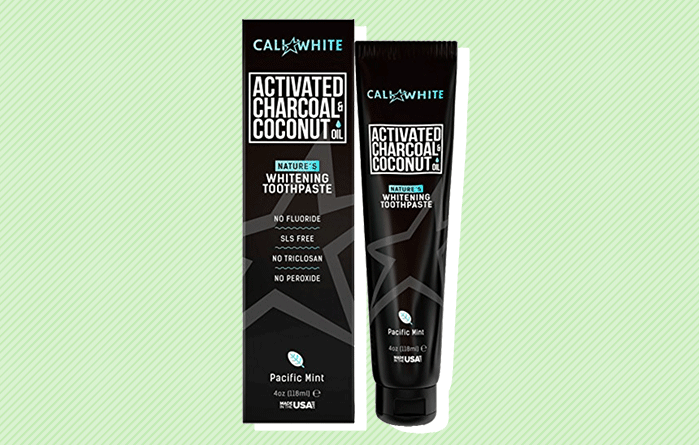 Cali White Activated Charcoal & Organic Coconut Oil Whitening Toothpaste
Pros:
Absence of chemicals. Unlike some other brands, this product does not slip in any unrecognizable ingredients. The main actors are just activated charcoal, certified organic coconut oil, and baking soda, all non-gmo
Taste. The Pacific Mint flavor blends with the desired cleaning properties to create a taste that proves fresh and enduring
Everyday use. After starting daily use, it took no time for this reviewer to become comfortable with the activated charcoal. This product is great for those who are looking to whiten their teeth in a natural way without spending a fortune
Cons:
Amount needed. More than moderate amount of toothpaste will have to be used each time to achieve peak performance. You can go through a tube quickly
Strong flavor. While I found the taste to be refreshing, it might be too strong of a flavor to use immediately before or after eating or drinking
Design. While the tapered and slick tube make for a handsome design, the product's shape doesn't always easily fit in most conventional places people keep their hygiene tools
Cali White Activated Charcoal & Organic Coconut Oil Whitening Toothpaste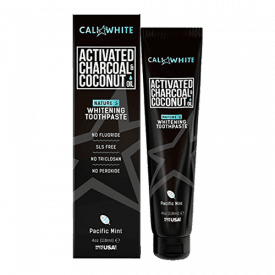 The Cali White Activated Charcoal Toothpaste is an all natural vegan product with only a handful of ingredients that are free of fluoride, peroxide, sodium lauryl sulfate, triclosan, parabens, and gluten. The toothpaste's inclusion of charcoal is effective at eliminating breath odor while being sensitive on your teeth, making it suitable for everyday use.
Sleepopolis Score
4.50 / 5
Contender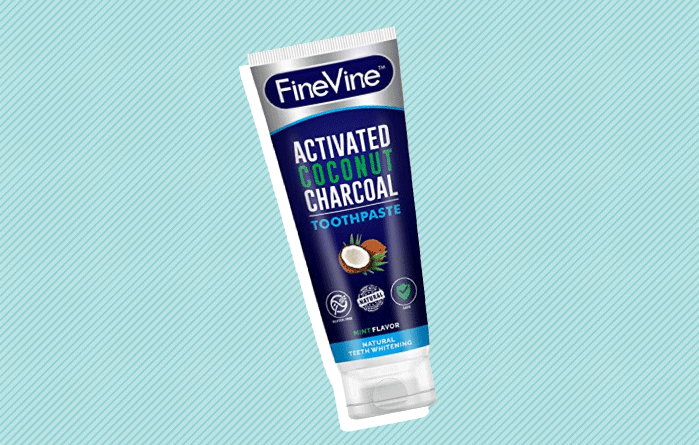 FineVine Activated Charcoal Coconut Whitening Toothpaste
Pros:
Shape. The FineVine charcoal toothpaste tube fits perfectly in my hand. Squeezing out the correct amount of toothpaste was easy and consistent every time
Safe for kids. FineVine's toothpaste is all natural and doesn't have a harsh after-taste, so this is perfect for families with children
Satisfaction guarantee. While it might sound odd to send back toothpaste, when sampling for the right product, it is easy to make a mistake. If this isn't right for you, simply return to get your money back
Cons:
Durability. While the product is great for everyday use, more time and paste may be needed if following a meal with strong or pungent flavors
Adhesiveness. Sometimes this user had trouble keeping the paste on the toothbrush while rinsing it under water.
FineVine Activated Charcoal Coconut Whitening Toothpaste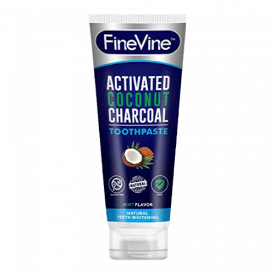 This FineVine product utilizes the dual-effectiveness of activated charcoal and coconut oil. Both natural whitening agents, these two ingredients, along with organic spearmint oil and baking powder, combine for a vegan formula that is free of SLS, peroxide, parabens, and gluten. 
Sleepopolis Score
3.90 / 5
Best Bargain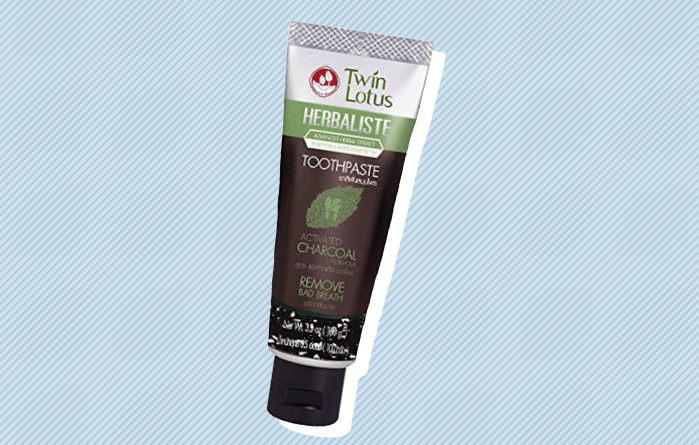 Twin Lotus Whitening Activated Charcoal Toothpaste
Pros:
No-mess. Twin Lotus's toothpaste is easy to dispose of after using. The product did not stain this user's sink or need a lot of water to rinse off
Price. At a pricepoint of only $7.99 (only $1.51 per ounce), this really provides the bang for the buck. Whether ordering just one or a bunch, this is product is great for those looking for savings
Unique ingredients. This product mixes its specially-made Transatak Herbaliste herbal formula with several natural ingredients, like clove, guava, baking powder, and coco charcoal, that are known for fighting tartar and plaque accumulation
Cons:
Endurance. The flavor is excellent and effective upon use, but sometimes the fresh breath didn't last as long as desired
Sodium Lauroyl Sarcosinate. While this ingredient increases the foaminess of the experience, some users try to avoid this component
Twin Lotus Whitening Activated Charcoal Toothpaste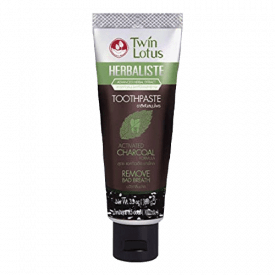 The Twin Lotus charcoal toothpaste has a unique blend of all-natural ingredients in its Transatak Herbaliste formula, with the main components being activated coco charcoal, clove oil, and guava leaf. This blend of natural ingredients provide for both effective oral hygiene health and fresh breath.
Best for Fast Results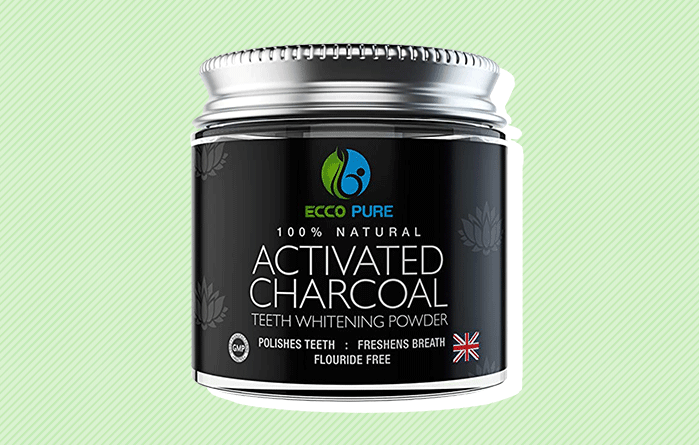 Ecco Pure Natural Activated Charcoal Teeth Whitening Powder
Pros:
Volume: Because of the nature of whitening powder, a single jar can last several months. This is great for those not looking to do frequent orders
Natural Color. The use of coconut provides an off-white result that looks natural. I was able to see results only weeks after starting use
Effective ingredients. The ingredient calcium bentonite clay, formed from volcano ashes, works to absorbs toxins while also providing mild abrasion
Cons:
Size. Because the powder sits in a stout jar, it might be an unwelcome addition to a bathroom sink. Will need separate storage from standard toothbrush holders
Use. While some swear that tooth whitening powder is the way to go, the powder application is unusual for some used to standard toothpaste
Ecco Pure Natural Activated Charcoal Teeth Whitening Powder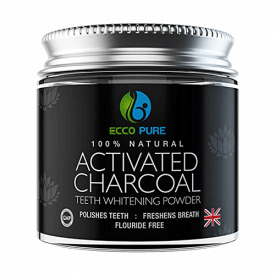 The Ecco Pure Charcoal Whitening Powder is a product that combines a mix of only a few natural ingredients: activated coconut shell charcoal, calcium bentonite clay, and ginger root extract. Whitening powder can be an effective alternative to paste, pens, gels, lights and strips.
Sleepopolis Score
4.00 / 5
Best Consistency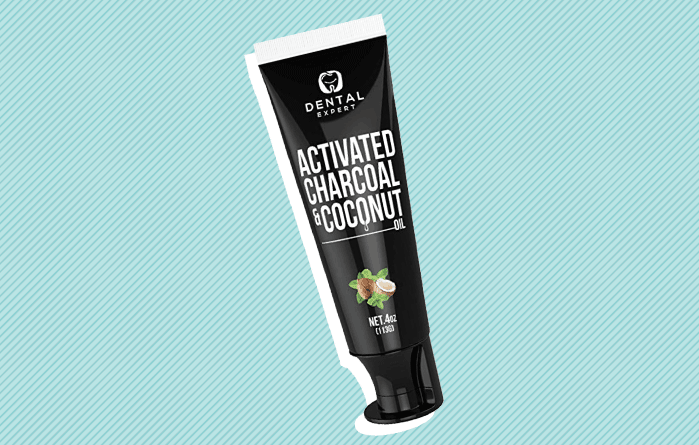 Dental Expert Activated Charcoal & Coconut Whitening Toothpaste Kit
Pros:
Tube Design. This sleek and modern design is not only pretty to look at, but the paste comes out consistently and is easy to control
Kit. This product comes along with a specially designed toothbrush that matches the style of the toothpaste
Value. This product is affordable (can be found for under $10!) and has a money-back satisfaction guarantee – so if you're not sure, you can try it without much of a bit on your wallet
Cons:
Many ingredients. Compared to some of its competitors, this toothpaste has several agents (SLS, hydrated silica) that are effective but might not be for ever user
Abrasion. While the product's ingredient hydrated silica is a compound effective cleaning the surface of your teeth, overuse could cause damage enamel and cause tooth sensitivity
Dental Expert Activated Charcoal & Coconut Whitening Toothpaste Kit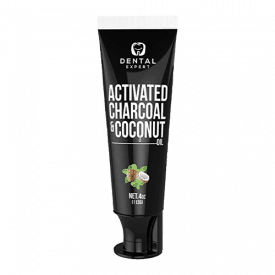 The Dental Expert Charcoal & Coconut Whitening Toothpaste combines natural vegan ingredients to fight plaque, stains, bad breath, and oral ulcers in a peppermint taste. This is a heavy-duty toothpaste that can be effective for the right user.
Sleepopolis Score
4.30 / 5
How We Picked
While we will go through thousands of tubes of toothpaste in our lives, it is important to be using the right one for you and your oral health. Including activated charcoal as a key ingredient in toothpaste is becoming a trendy way to tackle stains and bad breath. When reviewing different activated charcoal products, there were several key measures that helped me assess the top brands available.
Mix of Ingredients
There are several different compounds, both natural and artificial, that are effective at maintaining good oral health. Because these different compounds have different cleansing properties (abrasion, absorsion) with varying side effects, it is important to know what exactly you are putting in your mouth. This is especially important when considering the health and safety of children. The use of organic, vegan, and natural compounds in toothpastes is to be considered when judging the safe life-time use of a product, as opposed to traditional toothpastes that contain many more unfamiliar compounds. Toothpastes, both activated charcoal and traditional, can contain harmful chemicals like flouride, SLS (sodium lauryl sulfate), triclosan, and hydrated silica.
Results
Activated charcoal is a popular ingredient because it works not just as a teeth-cleaning product but as a teeth whitener as well. While each user will have different needs and different goals, the wide variety of natural ingredients can have a very varied range of effectiveness. Results can appear within weeks, but some products may never prove to be as satisfactory as promised. The results are also weighed against other oral health and teeth whitening products on the market.
Ease of Use
Toothpaste is an everyday personal product that typically fits seamlessly into one's routine. Certain activated charcoal products have properties that can make them hard to store, hard to clean-up, and a hassle to maintain everyday use. This is a factor for families with children, little-to-no storage space, small or tidy bathrooms, and people who want discretion in their oral hygiene routine. When choosing your activated charcoal whitening product, consider the ability of the toothpaste to fit into your routine.
Flavor
There are many flavors on the market for toothpaste. Many of these flavors are based on natural ingredients, but may not be made from natural ingredients. A strong flavor can mask underlying toxins, but can also make for an overwhelming presence in one's mouth. Other flavors can prove to be mild or short-lived. When considering the flavor, effectiveness, persistence, and how appealing it is to taste should all be weighed – ideally a toothpaste flavor will both last and provide a pleasant experience.
Style and shape
Some toothpastes can be clunky, have wrinkly tubes, catch dirt and other bathroom debris on it's white surface, or can have cheesy graphics and fonts. While one should not judge a book by it's cover, some of the newer brands provide sleek, modern design; others vouch for ease of use or storage. Ultimately other factors will probably play a bigger part in the consumer's decision-making, but it is such an intimate daily product, a toothpaste tube should be comfortable, pleasant, and easy to store.
Price
Toothpaste companies sell their products across a wide spectrum of costs. Though the prices may sometimes look similar, it's important to note the price per unit, which is usually measured in ounces. Also, some toothpastes require more product each use, causing the product to run out quickly. Some alternatives, like whitening teeth powder, can provide much longer use out of one purchase. Most toothpastes will be under a $12 price mark.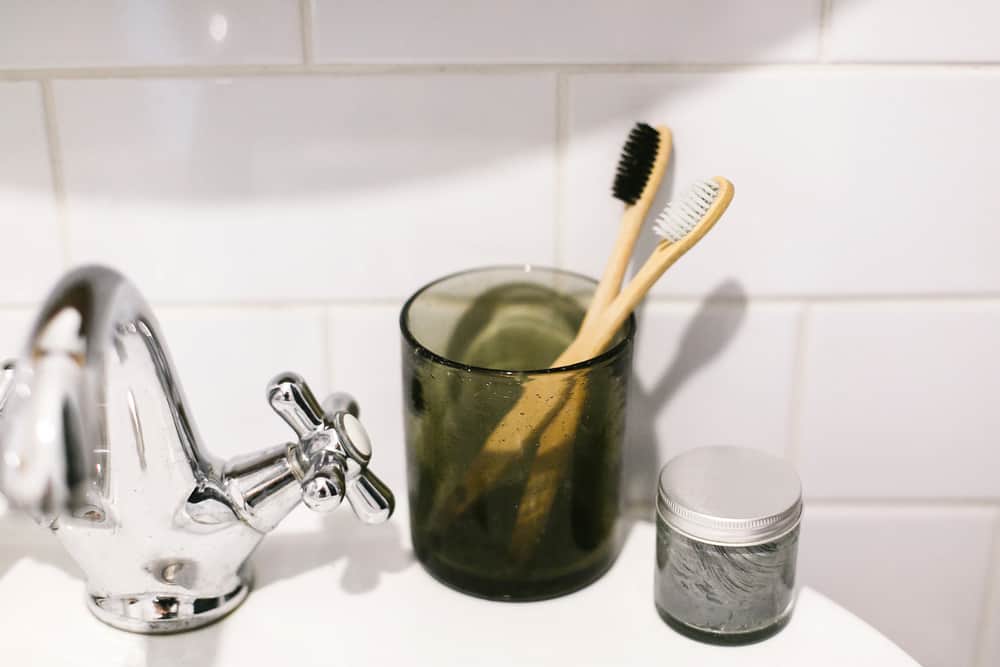 Buying Tips
Not sure which activated charcoal toothpaste is ideal for you? Consider the following tips when making your choice:
What are your needs? Stain removal? Bad breath? Sensitive teeth? Toothpaste with activated charcoal can provide many different manners of oral hygiene, the main difference typically being the other compounds and natural ingredients included in the formula

Who will be using this toothpaste? Not all products will be useful for the whole family, or for someone hoping for a discrete or convenient cleaning experience. Some products aren't always safe for children, and some products might be too harsh for adults with sensitive or damaged teeth

Consider your lifestyle. Some products can't be used as often as one might be used to brushing their teeth. Some products on the market require extra cleaning time, and others may not be able to be stored discretely or easily for travel. This is especially true of powder products.

How important are natural ingredients for you? Some of the most common features of oral hygiene, like foaming toothpaste, can only be caused by artificial compounds and ingredients. On the other hand, some natural products aren't as effective as more complicated formulas, or even other natural products. Some products pride themselves on a lower and simpler amount of ingredients.

Careful of black teeth. A common fear with activated charcoal products is the black residue some brands can leave on your teeth after brushing. This can be an embarrassing thing to discover after you've already started conversations. Not all products by any means will have this side-effect, but be careful when choosing your activated charcoal toothpaste.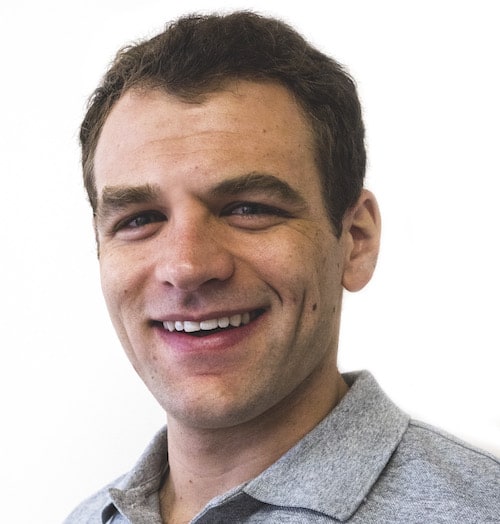 Logan Block
Logan is the former content director of Sleepopolis. As content director, he reviewed new mattresses every week and curated the comparisons, best of pages, and video guides on the site. Logan perfected his method by personally testing over 200 different mattresses, so he's not only able to discern the overall vibe of a specific bed, but to contextualize its feel within the bed-in-a-box market as a whole.