Whether it is during the daily shower or right before bed, people have a hygienic routine that usually involves face wash. Face washes can strip the skin of excess oil, dirt, and whatever else might have come into contact with the face during the day. Additionally, face washes can help with general skin health. Face washes can have several different key ingredients that have different effects, textures, and application styles. As this isn't always the clearest decision to make, we've looked at some of the leading options in the marketplace to learn more about how these products work. Here is what we found: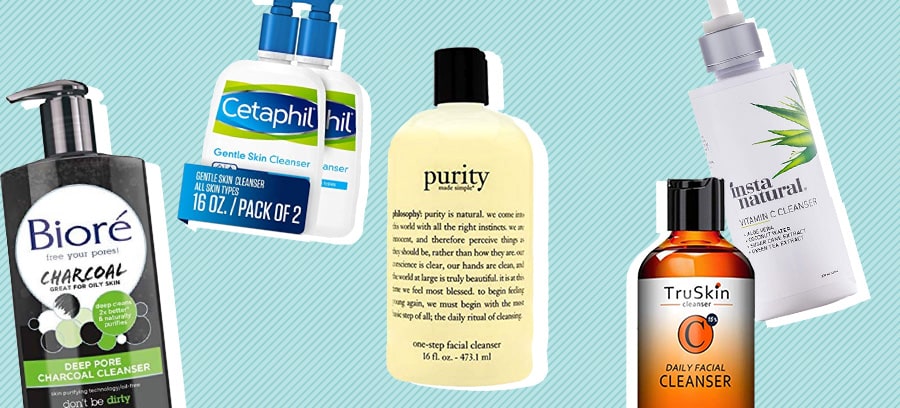 Pros:
Sugar cane extract. Sugar cane extract, derived from the plant of the same name, is an exfoliant due to its glycolic acid content. It also has butylene glycol, a natural solvent which helps the other ingredients mix and penetrate the skin in order to clean its pores.
Vitamin C. This wonder vitamin has many health benefits that are well known for people when taken orally. Vitamin C is a natural antioxidant that fights free radicals (unstable atoms that can damage your skin, a process called oxidative stress) that might otherwise cause damage to your face. Great way to fight the aging process in your skin.
Coconut water. Not just a popular beverage, coconut water has been shown to even your skin tone and help retain moisture. It is rich in minerals like magnesium and potassium that respectively help regenerate skin cells and retain moisture.
Cons:
Pump sometimes needs to be reset. This product is very convenient to use – when operating properly. After heavy use, sometimes the pump stops excreting face wash, so it will need to be unscrewed and re-installed before pumping again.
Can dry out face. Though this may be true of most cleansers, some people may find that overuse can dry out their faces. If this happens, try to lessen your usage per application or the number of times you apply it.
Pros:
Toning. Unlike many competitors, this face wash from Philosophy Purity can help tone your skin, aiding in regenerating skin cells, and preparing skin to retain moisture, and balances pH levels. Rosewood oil, one of the ingredients, is known to help regenerate cells and help wounds heal. Great for those fighting acne.
Meadowfoam oil. A key ingredient in Philosophy Purity's formula is limnanthes alba, otherwise known as meadowfoam oil. This substance is an extract that has a waxy composition and naturally forms a barrier around skin it is applied to, keeping in moisture.
Carrot seed oil. Another ingredient that is somewhat unique to this product is carrot seed oil, which has been shown in studies to be a natural antiseptic, helping fight bacteria that may live on the skin. Though the debate is still being waged as to this oil extract's various health benefits, it has been used for ages in many cultures to help in different facets of wellness and self-care.
Cons:
Doesn't always remove makeup. This face wash from Philosophy Purity is great for face cleansing but can fall a little short on removing makeup when compared with some competitors. Users using heavy make-up may need to use cleansing wipes before using this face wash to ensure as much has been removed as possible to allow the face to be properly cleaned.
Thick texture. Unlike other face washes that are foamy or gelatinous, this Made Simple face cleanser is rather creamy, laying on thick when applied. It may require extra diligence to get this face cleanser spread out evenly across the face.
Pros:
Activated charcoal. Activated charcoal is an ingredient becoming more and more popular as a natural cleanser. Due to the molecular composition of the activated charcoal, it draws out oils and absorbs dirt and toxins, leaving the skin feel smooth and soft.
Skin purifying technology. This product utilizes a unique manner of cleansing and purifying technology that targets dirt and oil, rather than the moisture skin needs to feel and look healthy. This product argues that due to an advanced technology used to make its formula, it can remove twice as much dirt and oil and toxins as most competitors.
Oil free. While it may seem counterintuitive, but some facial cleansers actually have oil included in their formulas. Though this isn't necessarily problematic, it may be for those already with oily skin as they may want to avoid adding even more oily substances to their skin. This product is great for those looking to treat a particularly oily dermis.
Cons:
Don't use more than recommended. While many people are expecting to use facial cleansers or masks daily, this product is only recommended to have 1-3 times a week. This can cause irritation if overused.
Stings if in your eyes. This product is not recommended to be used over or near your eyes. Some of the ingredients can cause a stinging sensation if accidentally rubbed onto user's eyes.
Pros:
Vitamin C. TruSkin Naturals' Daily Facial Cleanser is comprised of several healing ingredients, not least of which is vitamin C. Not only is it an antioxidant that helps keep your skin from aging (by helping fight unstable atoms called free radicals), but it helps with regeneration by aiding creation of collagen.
Plant extracts. One thing that sets this product apart from many competitors is the inclusion of so many natural ingredients, namely plant extracts. Tea tree oil, orange peel, borage, and oregano extracts all have properties that reduce inflammation, exfoliate, and can absorb dirt and oil.
Rosehip oil. Rosehip oil is extracted from the seeds of rose bushes and contains antioxidants, vitamins, and fatty acids. Rosehip oil helps to moisturize the skin with its high content of fatty acids and helps repair damaged skin with its concentration of vitamin A and vitamin C.
Cons:
Smaller bottle. At only 2.04 fluid ounces, this is one of the smaller bottles available for purchase on the market. Though this will last a user who uses this activated charcoal mask infrequently, if you are someone hoping to use it several times a week, you may run out rather quickly.
Messy. Due to the gelatinous composition of this product, it can easily be slippery to the touch. If too much is squeezed out of the bottle, some may slip out of your hands and spill onto your countertop.
Pros:
Non-foaming. Many face cleaners have a foaming effect after application, sometimes after adding water. Though this may be part of the process of cleaning pores, it can often lead one's face feeling tight and dry. This product is non-foaming so users will not have to worry about having an uncomfortably tight face after use.
Water or without. One of this reviewer's favorite aspects of Cetaphil Gentle Skin Cleanser is that it can be used with water or without water. This is great for those who find themselves in a pinch or traveling and don't have access to water when wanting to clean their face.
Value. Cetaphil is not only one of the most well known and effective facial cleaners, it is also one of the most affordable. Look out for value packs with two or more bottles for added savings.
Cons:
Contains SLS and parabens. Some customers have specific products they use because they contain – or do not contain – certain ingredients. Cetaphyl uses sodium lauryl sulphate and parabens to help the product foam and stay effective over its shelf-life. Those trying to avoid these common synthetic substances should look for alternatives.
Not the most powerful cleanser. This product from Cetaphil is designed to help people with all sorts of different skin types. However if you have particularly oily skin, you may look for more powerful alternatives. Cetaphil itself even carries a face cleanser specifically for oily skin.
How We Picked
Face wash is an instrumental tool in a home toolbox that can help combat irritation, blemishes, acne, and provide general skin health. These products are made of different formulas that consist of very different ingredients. Depending on each customer's needs, a more heavy duty facial cleanser or perhaps one geared more towards people with sensitive skin might be in order. There are several different factors that may make one facial cleanser a clear preference over another. Here are the categories that we used to determine our evaluations.
Consistency
As this is a product that should be applied several times a week if not several times a day, user's will grow quite acquainted with it. Some products are foamy by design and others often have a more liquid or gelatin-like consistency. The products are manufactured to have these textural characteristics to aid in the facial cleansing process, but many users may nonetheless have a preference simply based on feel. Depending on if customers are familiar with a certain type of cleaner or are experiencing a new phase of skin care, deciding if consistency matters could determine which face wash is eventually purchased.
Vitamins and minerals
Several of the top facial cleansers not only have a key ingredient that is known for exfoliation and general cleansing, but often other beneficial vitamins and minerals are included in the formula. Some contain vitamin C or vitamin A, and others even have trace minerals like magnesium and potassium, all providing different avenues to help aid in skincare. Certain minerals are high in fatty acids, which are known to help retain moisture. Other vitamins and minerals are wonderful for cell regeneration and for fighting UV rays, which helps skin stay protected even after use.
Plant extracts
There are a number of plants that have a molecular composition chock full of vitamins, minerals, fatty acids, and other types of cells that are either naturally-occurring in the body or can aid in bodily functions. The most common way these benefits are passed on to humans is by extracting the oil from nuts and flowers. These can provide pleasant aromas and a multitude of benefits to skincare when mixed into a face cleanser's formula. Each of these plant extracts are often applied on their own to help soothe and clean skin, and together with other key ingredients can make quite an impact.
Ease of application
A good face wash should be a product that is easy to use again and again. How well it can be evenly applied with the correct dosage can determine whether the skincare experience is effective, underwhelming, or even detrimental, as in cases where overuse causes irritation. Some brands include brushes with their products to help ensure clean and even application. Face washes with pumps can be convenient, but only if the pump is functioning and releasing a consistent amount every time. Pumps that are working provide a great tool for keeping track of proper dosage.
Buying Tips
Not sure which face wash is right for you? Below are some tips that might help make the decision easier.
Do you have an acute need? Whether or not customers have a specific dermatological need or not may play a big factor in which face wash might be the right one to purchase. Some face washes are designed for oily skins and have more astringent properties that removed more oil than other options. For breakouts and other specific needs, a product geared towards strident cleansing is probably the best option. Be careful not to overuse, however, as this can lead to irritation in some users.
What's your hygiene routine? Facial cleansers that can be used every day might actually fit more seamlessly into a daily wellness routine. Using a facial cleanser in the shower is a convenient and easy-to-remember way to keep consistent daily application a reality, but not all cleansers are ideal for shower use. Some need to stay on the face for longer than a few moments and could possibly be washed off prematurely in the shower. Some products don't even need water to be effective, which may be great for those who aren't always in a consistent location when wanting to apply face wash.
Do you only want natural ingredients? Most facial cleansers aren't all-natural, as most need some synthetic compounds to effectively clean user's faces. However, many top brands utilize key ingredients that are found in the wild, like activated charcoal and aloe vera. Brands that use synthetic compounds, like SLS and parabens, are sometimes passed upon by particular customers, but are still widely used by a large number of people. All of the leading face washes will make a positive impact, so deciding on the nature of the ingredients can be a determining factor.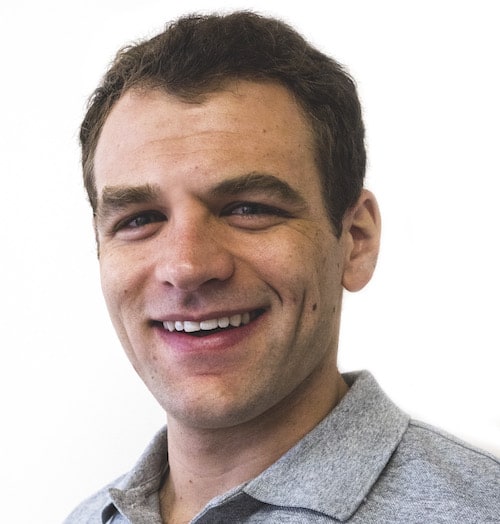 Logan Block
Logan is the former content director of Sleepopolis. As content director, he reviewed new mattresses every week and curated the comparisons, best of pages, and video guides on the site. Logan perfected his method by personally testing over 200 different mattresses, so he's not only able to discern the overall vibe of a specific bed, but to contextualize its feel within the bed-in-a-box market as a whole.