The experience of having dry or even cracked hands can be irritating, uncomfortable, and even painful. Hands are the gateway to the tactile world; from the most basic analog tasks to complicated digital ventures, hands and fingers control how humans interact with the material side of reality. When it is cold or the hands have endured some other environmental trauma, it is easy for them to feel dry, cracked, and coarse.
Hand lotions are made by a littiny of different health product manufacturers. There are any number of different palliative and soothing ingredients that can make up a hand cream or lotion. Determining which ingredients and how they are delivered can shape the decision one makes on which hand lotion to obtain. We've taken a look at what some of the more popular products are offering; here is what we learned: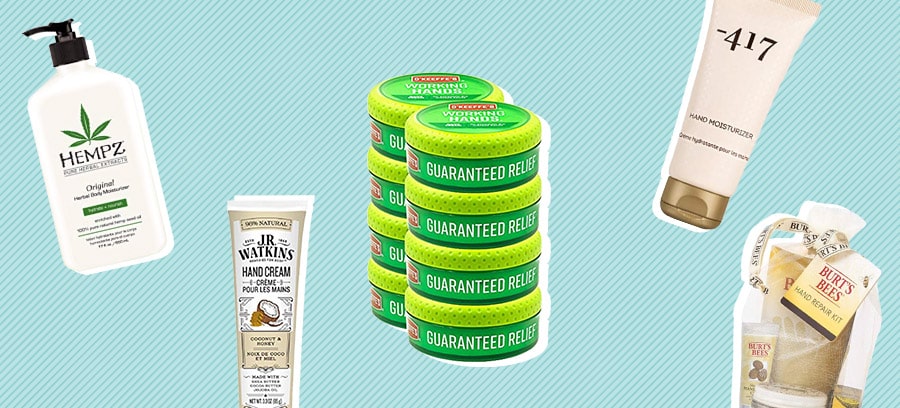 Editor's Choice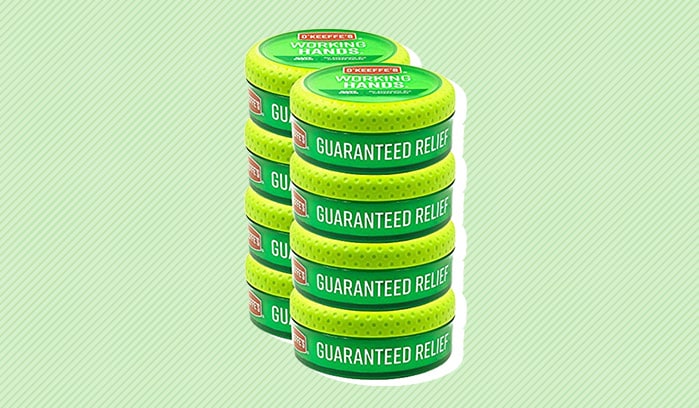 O'Keeffe's Working Hands Hand Cream
Pros: 
Creates protective barrier. This hand lotion is designed to not only provide relief for dry and cracked skin, but it also creates a protective barrier of lotion over the skin that continues to protect the surface after application. This is great for those who need to continue using their hands even after they are put under duress.

Multi-pack discount. Customers can typically find this hand lotion available at a low price per ounce. However, when buying in bulk, a somewhat generous discount is provided per unit. This is a plus for those buying for a whole office.

Not greasy. This product does not leave as much of a feeling of greasy residue as other hand lotions do. Users can typically continue using their hands right after application.
Cons: 
Can make hands feel tacky. After application, due to the layer of protective barrier that stays on the skin, objects may feel a bit sticky to the touch. This sensation shouldn't last too long.

Can sting. Customers should be advised that this product can cause a mild stinging sensation when applied to a deep cut or crack.
The Contender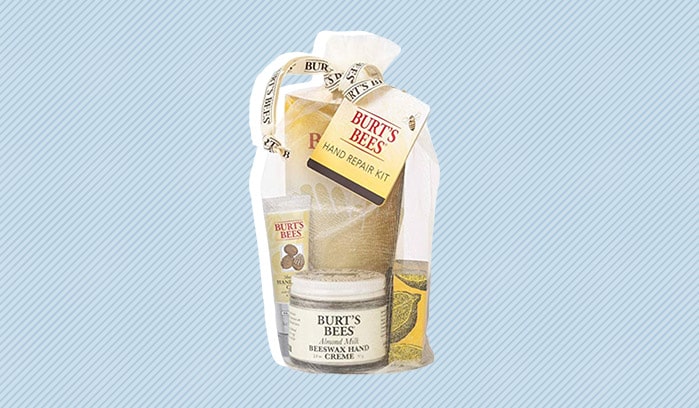 Burt's Bees Hand Repair Gift Set
Pros:
Almond & Milk Beeswax. This first hand cream employs the active ingredients of vitamin E and sweet almond oil to hydrate with the soothing effects of beeswax to keep them feeling smooth.

Shea butter. The second hand cream in this set uses the effects of shea butter, cocoa oil, and sesame oil to hydrate and moisturize hands.

Gloves. The gift set includes a pair of cotton gloves. These can help users extend the treatment of the lotion when donned after application, for example, at nighttime.
Cons:
Small sizes. This gift set is a good introduction to Burt's Bees products, but each of the samples are just that – samples. 

Gloves not sturdy. Though it is nice that this set comes with cotton gloves, they are not the most durable. The stitching can come undone through continued use.
Most Variety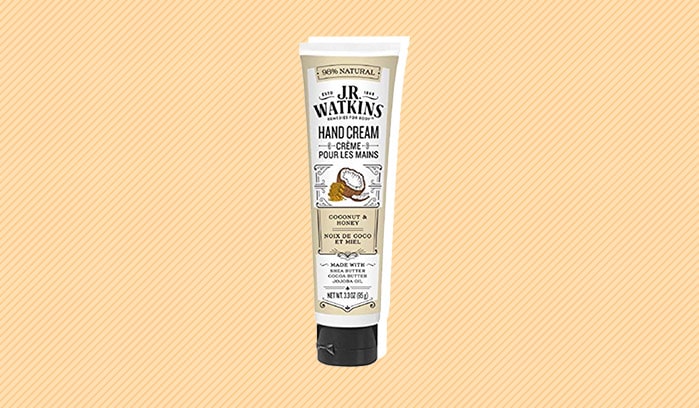 J.R. Watkins Natural Moisturizing Hand Cream
Pros: 
Seven varieties. This hand cream from J.R. Watkins comes in seven different aromatic options. The varieties include lavender, grapefruit, coconut, aloe & green tea, coriander & cedar, pomegranate & acai, & lemon cream; users have a great chance of finding a scent they respond to.

Avocado oil. This project has avocado oil included as an active ingredient. Avocado oil contains the fatty acid omega-3, potassium, lecithin, and vitamins A, D, and E; these are all vitamins and nutrients commonly used for skin care.

Jojoba oil. Jojoba is a plant that is naturally found in California and Arizona. Its oil contains vitamins B and E, plus the minerals chromium, copper, and zinc; all components that are used in other skin care products.
Cons: 
No discount for bulk purchases. The manufacturer doesn't provide any discount when bought in bulk. There are two and four-packs available.

Thick lotion

. Some people are looking for thicker lotions, depending on their hands' state. However, thicker lotions typically can end up feeling greasier on the skin.
Easiest to Use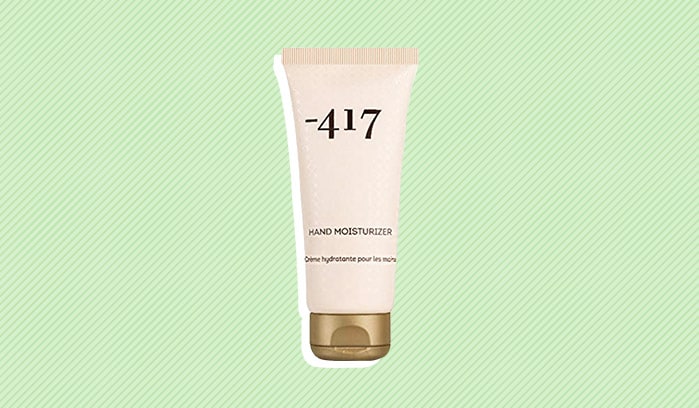 -417 Anti Aging Hand Cream
Pros: 
Vitamins. This lotion is flush with different vitamins that are commonly used to moisturize and preserve skin. Within the ingredients are vitamins A, B, C, E, and F.

All-natural ingredients. Unlike some other hand lotions that utilize synthetic components, all of the ingredients in this product are natural. All are considered vegan as well

Mild scent. Unlike some other competitors, this hand lotion leaves only a mild fragrance. Those concerned with disliking a fragrance of hand lotion can dismiss those worries with this product.
Cons:
Pricepoint. This product is a rather high-priced hand lotion. Those looking for a discounted moisturizer will have to look elsewhere or look out for a sale.

Takes some time to absorb. This hand lotion sometimes lingers a bit before being totally absorbed into the skin. This may delay some activities that require the hands.
How We Picked
Hand lotions are a very personal choice; what works for one person's set of hands may not be very effective on another's. The different cocktails of ingredients – and the way they are mixed and delivered – may have different levels of efficiency in soothing, healing, and protecting skin on the hands. Some key traits are shared among several brands while others are quite unique. With such differentiation between products, here are the qualities we looked at when making our list:
Consistency
The texture, consistency, and general feel of a hand lotion can differ widely between different brands. Thick hand lotion can feel more soothing to some users. The consistency might be more viscous, leaving a film – or at least a greasy feeling of film – on the hands for a solid duration. This might not be preferable to some customers.
Products that have a more watery lotion can be harder to apply. The product may run out quicker as well. This type of hand lotion can be applied more evenly sometimes, however. Those hoping to apply the lotion to areas of the body more than the hands may opt for a more watery product, as this may be easier to apply to large surface areas.
Aroma
Most hand lotions will have a particular fragrance. The degree to which it stays on users' hands and the pungency of that smell will vary widely between different products, however. Thicker lotions tend to have longer smell expectancy, but that isn't a steadfast rule.
Many lotions have a smell that actually reflects the content of the product. Shea butter and cocoa butter have particular smells that can sing through the other contents of the lotion. Some manufacturers create natural-smelling scents that simply make the experience of wearing the lotion more pleasant.
Price
Hand lotion can cost as little as a few dimes per ounce. These products tend to come in pump-style bottles with less viscous hand lotion. Those hoping to apply daily, or even multiple times a day, may ultimately opt for the hand lotion that costs the least.
Hand lotions that come in smaller containers but cost more per ounce can sometimes have a richer variety of active ingredients. These may promise to be anti-aging or anti-wrinkle, but those types of results are hard to prove, so customers may be dubious of any guarantee to that effect. For those hoping for immediate relief due to cold weather or a particular hand condition might opt for the higher end of the spectrum to make sure they can alleviate those issues.
Tips
Not sure which hand lotion is right for you? Consider asking yourself the following questions before making your decision:
Do you have chronically dry hands? 

Those who are constantly worrying about the dryness of their hands may consider purchasing a "heavy-duty" product. These are thicker and perhaps greasier upon application.

Another approach would be to buy a product that has good value for the volume that it is provided in. This will allow users to have guilt-free application time and again.

Do you like sweet aromas?

Many of the leading brands in the hand lotion market make very sweet-smelling products. This is meant to be pleasant during application and in the ensuing time period.

Some products will have more subdued scents. While this may be pleasant for those who don't want their skincare products to be too potent, it may not always be enough to mask the aromas of other ingredients, natural or synthetic.