About
Sleepopolis is supported by readers. Product links on Sleepopolis are referral links. If you use one of these and buy something Sleepopolis makes a little bit of money. Need more info? See how it all works here.
Greetings! My name is Derek, founder and author of Sleepopolis. Like most people, I know first hand just how painful the mattress shopping experience can be. It's a quagmire of subtle mattress differences, aggressive salesmen, and an overall confusing and intimidating buyer's experience. I hated it.
I created Sleepopolis as an alternative to the old school way of shopping for mattresses in specialty or department stores.
The Sleepopolis mission is simple. It's my goal to help Sleepopolis readers discover, research, and select mattresses and other sleep products that meet their needs, desires, and budget.
I aim to provide only the best reviews for the best products. You won't find many bad products on Sleepopolis, quite frankly because I refuse to give these products any more exposure. Every product I review has been personally analyzed, researched, and tested by myself. I only want the best for myself, and I want to help you find the best mattress also.
Meet the Team
Derek
Founder, Editor-in-Chief
My name is Derek, founder and editor of Sleepopolis. I launched Sleepopolis in September of 2014 to help my readers discover, research, and select the mattress that's perfect for them. Over the last 2 years I've tested over 80 different mattresses and scores of sheets, pillows, and other bedding accessories.
Full Bio – Derek Hales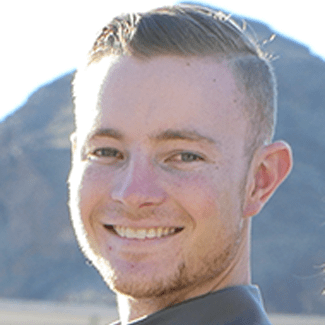 Chris
Reviewer, Photographer, Videographer
Chris is my cousin and the right hand of everything Sleepopolis. Chris helps research and write most reviews and guides. Additionally, he's the master behind the camera for all of the photographs and videos we shoot. His perspective and insights help to round out the Sleepopolis testing philosophy.
Samantha
Unboxing Model
Samantha is my wife and better half. She's camera shy, so you won't hear her speak on camera much, but she does like to do many of the mattress unboxing videos. Samantha provides a critical female perspective for all reviews and helps me make sure each mattress and accessory meets the needs of both women and men.
If you're new here and not sure where to get started let me suggest the following path.
Get a high-level view of the entire experience with our Mattress Guide
Once you have an idea of what you're looking for check out our Mattress Reviews
Think you found a mattress you like? Stop by our Mattress Coupons page and see if there's a current discount available
Have a question? Or just can't find what you're looking for? I'm always available to answer questions via my Contact Form
Lastly, we're always making updates to our Mattress Blog and through Facebook, Google+, and Twitter. Follow Sleepopolis to stay up to date!
I hope you enjoy your time here and find Sleepopolis helpful.
Happy sleeping!