We have an affiliate relationship with some companies where we get a percentage of sales if you click over from our site. Also, Casper provided financial support to allow JAKK Media (our company) to acquire Sleepopolis. See our full disclosures here.
Shopping for a new mattress can be a painful experience. With so many options, pricing that ranges from a few hundred dollars to the price of a new car, and salesmen bearing down on you like a wolf stalking its prey, it's no wonder mattress buying is so hard.
That's where Sleepopolis can help. Our website is dedicated to helping its readers discover the right mattress options based on their personal sleeping preferences, budget, and a variety of other factors. The following mattress reviews represent the entirety of mattresses that we've researched, analyzed, and reviewed. We are constantly updating this list with new mattress reviews as they become available.
Want to see how we test, review, and score mattresses? Click here to jump down to the Sleepopolis review process.
Find Your Perfect Mattress
Choosing the right mattress doesn't have to be hard! Below are some of the most popular mattresses we have reviewed at Sleepopolis, broken down by category.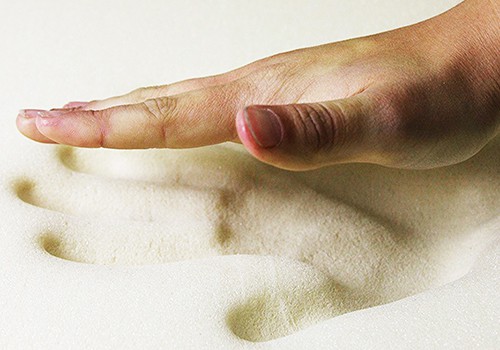 Memory Foam Reviews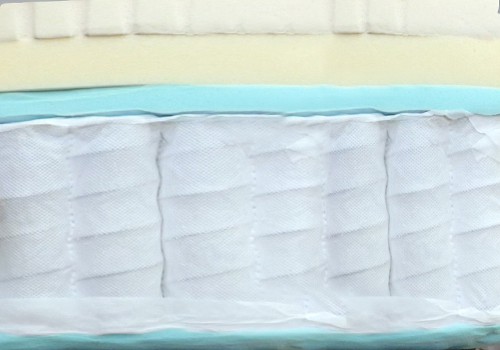 Spring Foam Hybrid Reviews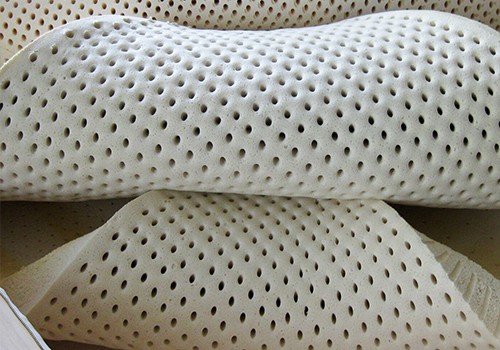 Latex Reviews
Our Mattress Review Process
We have had the opportunity to test over 100 different mattresses. During the course of our testing, research, and analysis of these mattresses we have formulated the following scoring system. This rating system is a combination of our testing experience, industry expert opinions that we trust, material research, and feedback we have received from readers. Additionally, it's important to note that the scoring system and individual mattress reviews are periodically updated. As we test new mattresses we often find that the comparative performance, support, firmness, material quality, build quality, etc., needs to be changed based on a broader understanding of the mattress market or new / updated information.
Materials
The specific materials used in the mattress are critically important. A good mattress will have a thick enough comfort layer to remain comfortable for sleepers of most sizes. Great design and great material selection go hand-in-hand. Usage of special materials / textiles, healthy, eco-friendly, etc. are a plus also.
Comfort
Is the mattress generally comfortable? Does it relieve pressure? Does it reduce pain? Do you feel stuck or trapped by the foams? A quality mattress will have an immediate comfortable feeling when you first lie on the mattress.
Support
It's important to not confuse support with firmness. A mattress can be very soft and still provide great support. Support is simply how well the mattress keeps your spine in alignment when in a normal sleeping position. A mattress with great support must also have a certain level of comfort and pain relief. If the degree of support creates pressure points you create a situation where you fix one problem while creating a new one.
Value
There is more to selecting a mattress than simply making a judgment call on price alone. Value is a more accurate reflection of the quality and performance. A mattress can be very cheap, but have a very low value because it's not durable or healthy, or has other major issues. Likewise, a mattress can be very expensive and also not be a very good value. If the price is more than the mattress is worth, there are likely better options available. A high-value mattress is one that offers a material and performance quality that far exceeds the price you have to pay for it.
Cooling
A cool sleeping surface is important to most sleepers. However, it should be noted that when a mattress company says their mattress "sleeps cool," most of the time this simply means that it does not retain heat and stays very near a normal room temperature level. Many lower grade foams will retain a significant amount of heat, causing them to become uncomfortable during the night. Most coil mattresses don't have heat retention issues because they don't contain as much (or any) heat retaining foam.
Edge Support
Edge support is important for lying down, sitting, and sex. A mattress with good edge support will properly support sleepers in all of these situations.
Smell
Mattress smell, especially foam mattresses. This has been a major issue since foam began to grow in popularity. The initial smell can be quite offensive to some sleepers.
Company
The company that designs, produces, and services the mattress is just as important as the mattress itself. It's important to select a company that has a proven record of great customer service, manufacturing excellence, integrity, honesty, and community involvement. All companies start at a 4-star rating and then will move up or down the rating system based on their performance.
Refunds
Can you return the mattress for a full refund without incurring many fees? A good mattress company will offer fair refund and return terms.
Trial
Trial periods (not the same as a "comfort guarantee") used to be quite rare, but with the explosion of the online mattress industry they are virtually standard now (at least online). The best companies will offer extended trial periods with 100% money back guarantees.
Warranty
A good warranty will be long enough to cover the expected life of the mattress and will cover all standard material and craftsmanship flaws for both the comfort layers, support layers, and cover. However, it also should have a fair and reasonable indentation level. Over time, most foams are going to indent to some degree. The best warranties will cover even minor sags and indents in the foam. Lastly, a good warranty will offer full replacement within the first several years and a reasonable prorate period for the latter half of the warranty.
The following two tabs change content below.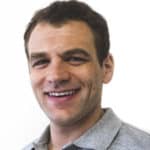 Logan Block
Logan is the Director of Content at Sleepopolis and the main mattress man around these parts. A Buffalo native, Logan spent several years working in project management in both Boston and New York City. In his free time Logan likes walking his dog, lifting weights, and searching for the best cheeseburger in New York City.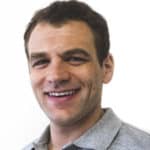 Latest posts by Logan Block (see all)