Mattress Reviews
Purchasing a mattress can be an overwhelming process, as it's difficult to know whether or not the model you choose is going to best support your needs . As mattress testers, our Sleepopolis team understands this. I spend my time in the mattress lab testing hundreds of different mattresses and mattress accessories so you have an easier time narrowing down the one that's best for you.
On this page, I've assembled some resources to help your mattress buying journey. Here, you'll find tips for finding the perfect mattress, an overview of the top online brands, deals, and unbiased mattress reviews, and a guide to all the different sleeping positions and the beds that suit them best.
How to Find Your Mattress
There are a number of things to think of when picking a new mattress. First, what position do you normally sleep in? The needs of back sleepers differ from those of side sleepers and stomach sleepers, so the "best mattress" is different for everyone. You may also consider the feel of different materials such as memory foam, or natural materials such as latex. Perhaps you sleep hot or cold, share your bed with a partner, or have a particular price range in mind.
And that's where our Sleepopolis experts come in, to help guide you along the way. Click the buttons below to navigate this guide smoothly. You can even take our mattress quiz to help narrow down your search.
Top Brands
Maybe you've seen Helix ads on Instagram or watched YouTube commercials from popular brands like Emma, Saatva, and Nectar. While reputation may proceed some of the more successful mattress companies in the game, we never let brands rest on their laurels alone.
Top Mattress Deals
Best Deals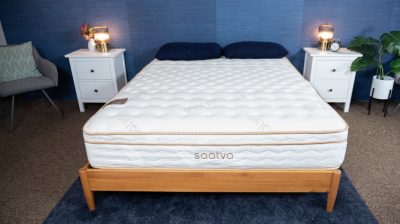 Multiple firmness options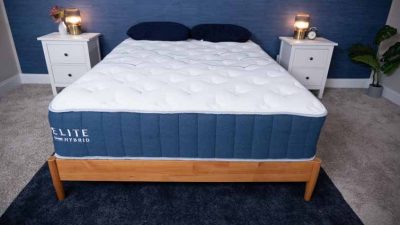 Bear Elite Hybrid Mattress
Multiple firmness options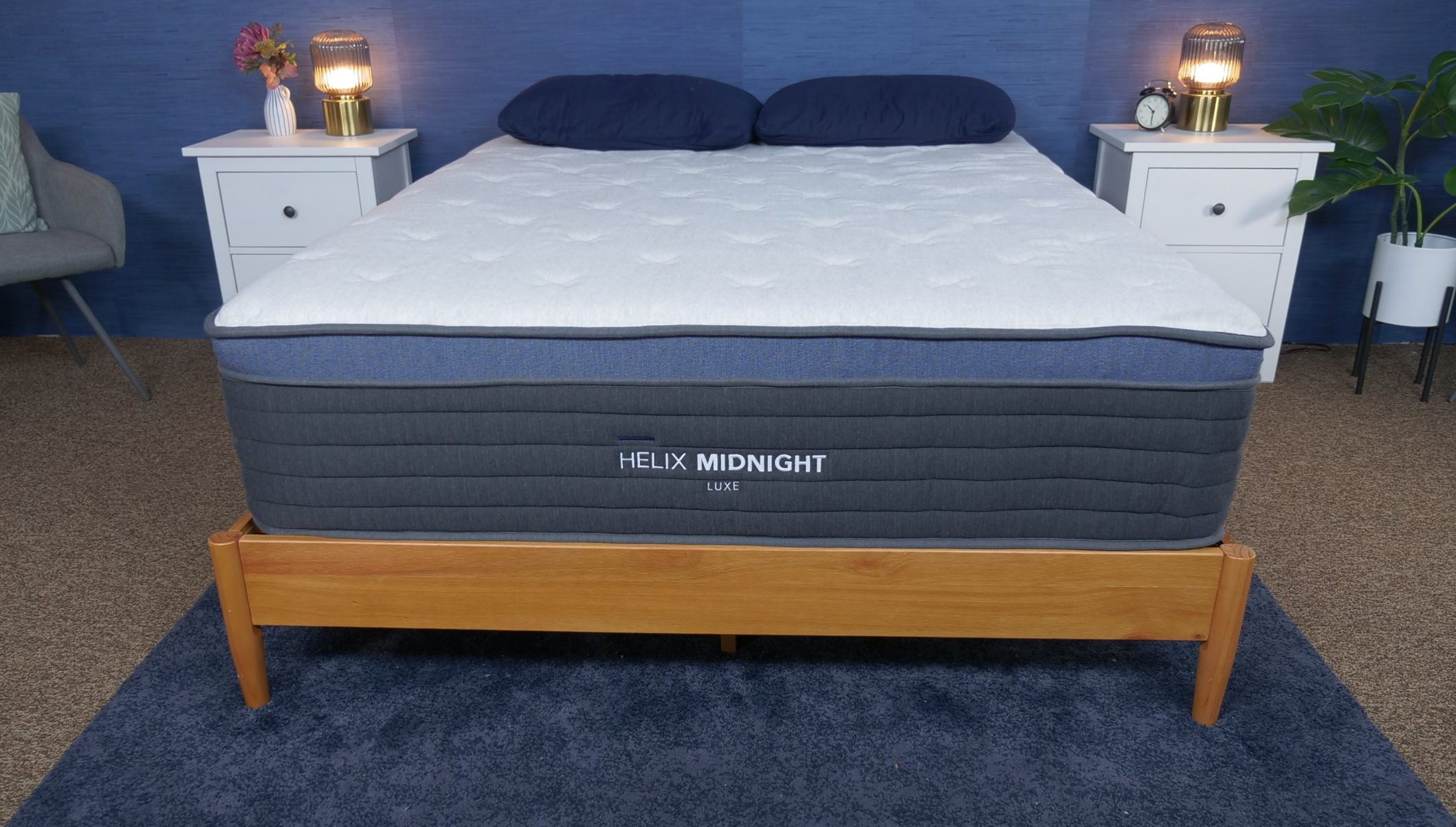 Helix Midnight Luxe Mattress
DreamCloud Original Mattress
Best Deals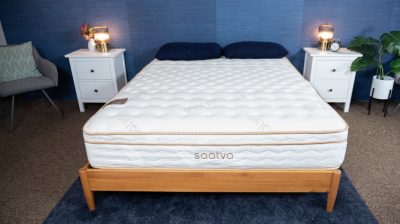 Firmness
Multiple firmness options
Score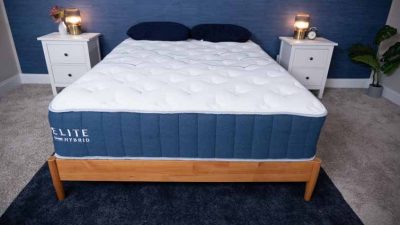 Product
Bear Elite Hybrid Mattress
Firmness
Multiple firmness options
Score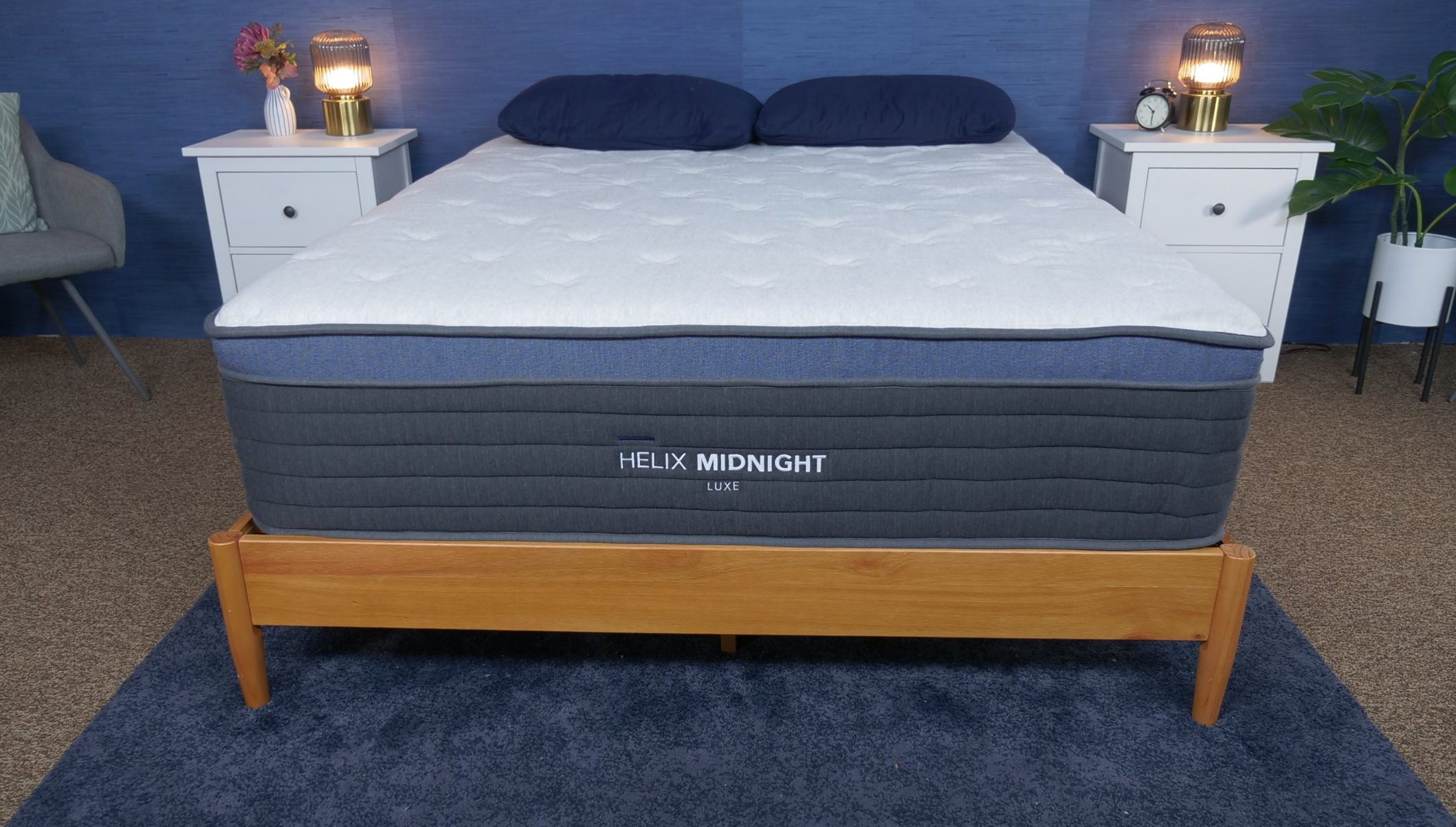 Product
Helix Midnight Luxe Mattress
Score
Product
DreamCloud Original Mattress
Firmness
Medium-firm: 7/10
Score
Sleeping Position
Side Sleepers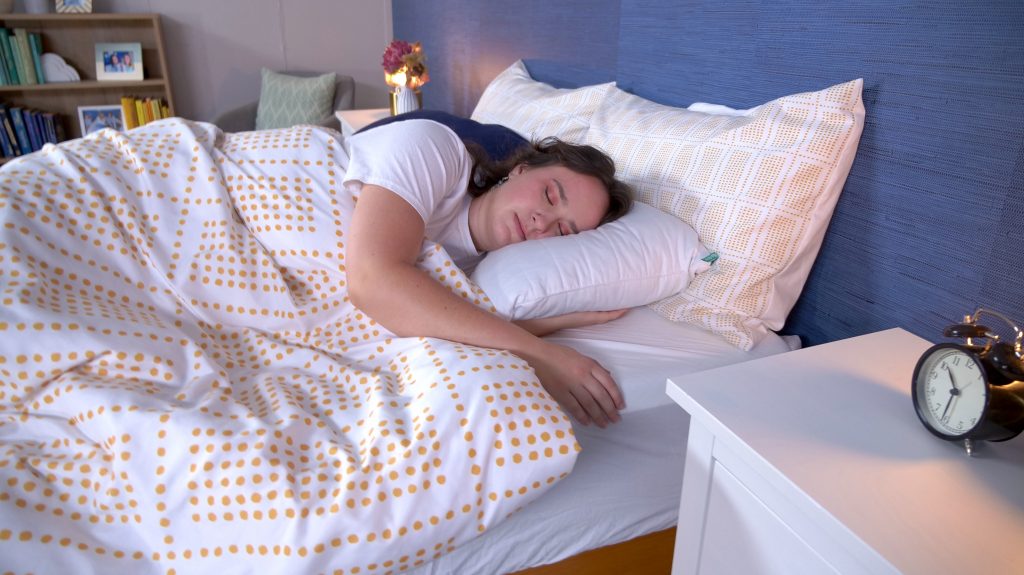 If you're a strict side sleeper, you'll likely want a softer bed, providing pressure relief at the shoulders and hip. I suggest looking for mattresses that include thick and cushioning memory foam, a material known for its body-contouring properties. 
Firmer mattresses are probably not going to be the best fit for you as the lack of sinkage could cause pressure points to form as your body digs into the structure.
See our roundup for the best mattresses for side sleeping for more information.
Back Sleepers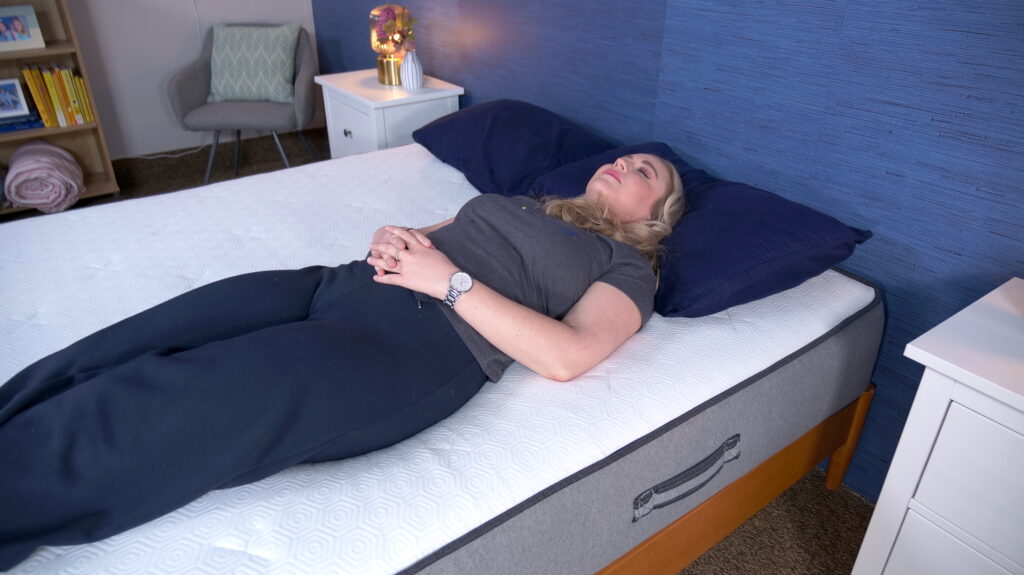 Back sleepers will want a medium-firm to firm mattress that has a little lift to keep the spine in a neutral alignment and little give to provide relief at the lumbar region. Hybrid beds with a top layer of gentle foam (memory foam or latex) often work wonders for supine sleepers.
In general, spinal alignment is going to be key across positions, not just to those who sleep primarily on their backs.
See our roundup for the best mattresses for back sleeping for more information.
Stomach Sleepers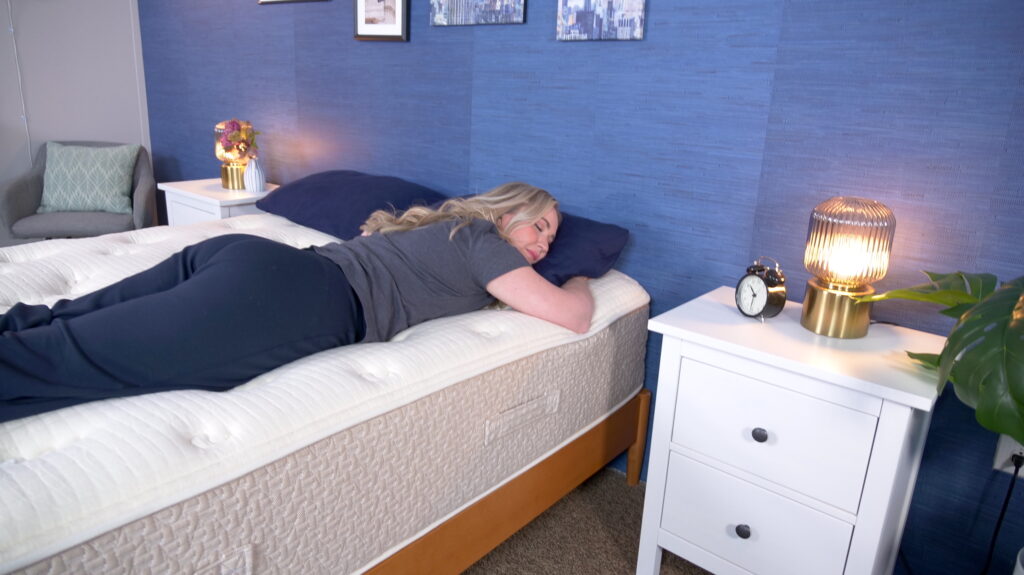 For those sticking with the prone position, firmness is the name of the game. Firmer beds help position the hips on top of the structure so they're in line with the shoulders. This results in a healthy spinal alignment and reduces the chances of back pain.
Anything with a thin section of foam overtop a supportive core of either pocketed coils or high-density poly foam is likely going to work well for stomach sleepers.
See our roundup for the best mattresses for stomach sleeping for more information.
Another way to categorize beds is by the overall construction. This can be a useful strategy for those who already know what materials they like, be it pressure-relieving memory foam, cooling latex, firm poly foam, bouncy innerspring, or some hybrid combination. There are also mattresses composed entirely of organic materials, perfect for those eco-friendly sleepers in the bunch.
Mattresses are expensive. While an initial search online may leave you wondering how you'll ever be able to afford a high-quality bed, I'm here to tell you one thing: it can be done. There are a lot of mattress companies out there, and many of them make good value a top priority.
Budget Mattresses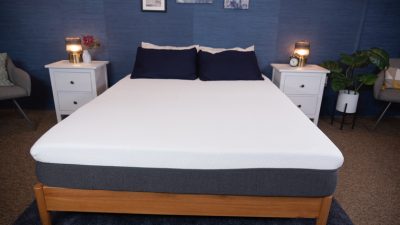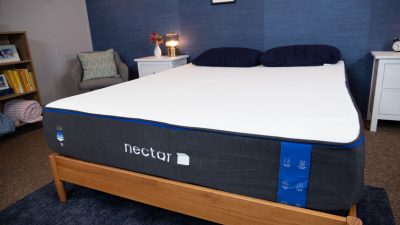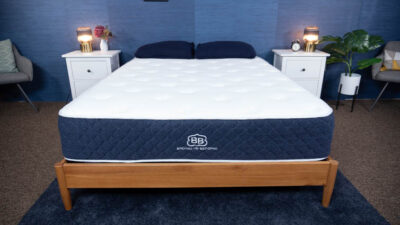 Brooklyn Bedding Signature Hybrid Mattress
Multiple firmness options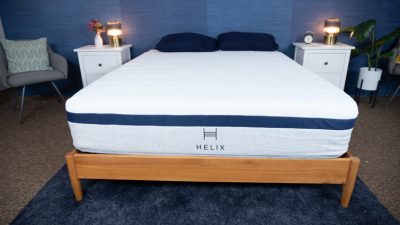 Budget Mattresses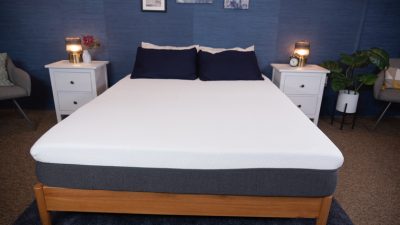 Firmness
Medium-firm: 7/10
Score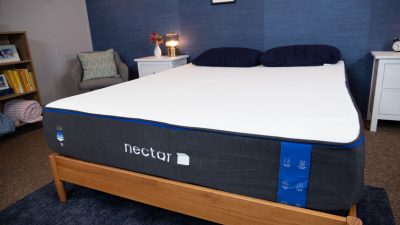 Score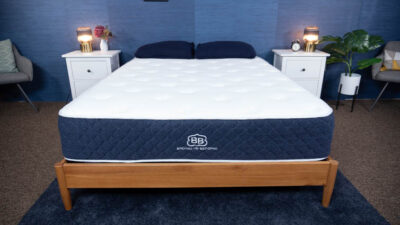 Product
Brooklyn Bedding Signature Hybrid Mattress
Firmness
Multiple firmness options
Score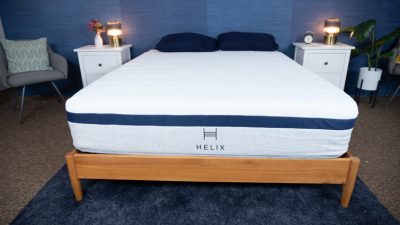 Product
Helix Midnight Mattress
Score
Sleeping Preferences
There are a number of other sleeping preferences to consider beyond your sleeping position and your ideal mattress construction. There's a lot of narrowing down that can be done by simply following what feels good to you, or by considering your needs. Whether you sleep with a partner, like a firmer feel, suffer from back pain, or sleep hot, I've got recommendations for you. Each of these roundups was curated by our Sleepopolis sleep experts, listing top brands that we've tested firsthand in our mattress lab.
We want to be as honest and transparent with our readers as possible, so we thought it might be helpful to provide you with some insight into our mattress review process. While we definitely do our fair share of lounging around on these beds, a mattress review entails a lot more than simply stretching out on a new model.
Over the course of testing hundreds of different mattresses, we've developed a system that allows us to understand a bed from the inside out so that you, by proxy, can too. Below are some of the things we look for.
Mattress Materials
First and foremost, we're concerned with the materials used. A good mattress will have a thick enough comfort layer to remain comfortable for sleepers of most sizes. In our opinion, impeccable design and a thoughtful material selection go hand-in-hand.
Comfort
Speaking of comfort, we want to make sure a bed feels pleasant from the moment you lie on it, so we need to know: Does it relieve pressure? Does it reduce pain? Will a sleeper feel stuck in the layers?
We use a number of different tools to answer these questions, my favorite of which measures the pressure exerted by a sleeper while lying on a mattress.
Support
Wanting a bed to be comfortable doesn't mean we don't also want it to have fantastic support. It's important to not confuse support with firmness as a mattress can be incredibly soft and still be super supportive. After all, support really just means that a bed is keeping a sleeper's spine in alignment while in a normal sleeping position as demonstrated in the photo below.
Cooling
We also want to know how cool the bed sleeps. Though many companies tout their mattresses as "sleeping cool," what they really mean is that they don't get hotter than room temperature. That's why we inspect for gel infusions in heat-absorbing memory foam (pictured below), phase change fibers in covers, and the inclusion of naturally cooling materials such as latex foam or innerspring.
Brands
These nitty gritty design details aside, we're also committed to learning as much as we can about each company we include on our site. What kinds of trial periods do they offer? Are their warranties legit or merely smoke and mirrors? Do they give back to charitable causes? How easy is it to return a mattress you no longer want? Getting to the truth behind the claims enables us to put the power back in your hands.
After all, your mattress shopping experience should (and must) be all about you.
All Mattress Reviews
See All Mattress Reviews