Launched by a successful crowd sourced campaign on Kickstarter, I am excited to review the new Zotto mattress. This mattress was designed to provide great sleep through contouring hug, responsive feel, and optimal temperature level. Stacked with 4 layers of foam, the Zotto has a quality design and build, but can it truly deliver the exceptional sleep experience they claim? Continue reading below for my full review of the Zotto mattress to find out!
In a hurry? Click here to jump down to the review summary.
Layers
The Zotto mattress totals 10″ in height and is constructed with 4 layers of foam. Below is the breakdown of the Zotto's layered design, from top to bottom:
Comfort Layer – designed to provide cooler sleeping temperatures, this layer consists of 2″ of gel infused foam. This layer is quite soft and has a pronounced hug, improving the contoured feeling around your body.
Support layer – constructed with 2″ of CoolFlow memory foam, this layer help to regulate mattress temperatures and add support to the comfort layer.
Transition layer – this layer provides a small amount of bounce in addition to minimizing motion transfer. Built from 2″ of Energex foam, this layer acts as a transitional support layer by creating a consistent level of push-back and support for all sleeper sizes and positions. Prevents the mattress from bottoming out.
Base layer – built from high density support foam, this 4″ layer acts as a foundation, supporting the 3 layers on top.
Cover
Simple yet modern. The Zotto's cover is constructed from polyester rayon blend and utilizes a two tone design. The cover feels more like a thick sheet and has some thinner areas to help improve airflow. With this cover, you are able to feel the impact of the foams almost directly against your body. This correlates directly to the softer feel of this mattress. All in all, the cover is aesthetically pleasing, comfortable, and cool. The construction and build of the cover seems well made. There were no loose threads or other significant flaws on the interior or exterior of the cover.
Firmness, Comfort, & Support
The Zotto mattress offers what they like to call a "universal comfort" feel. At a  5 out of 10 on the firmness scale (10 being the most firm), the Zotto falls right into the middle of the pack. Not too firm, not too soft. This mattress combines its 4 layers to offer good support with a softer feel.
There is a pronounced hug and sinkage in the Zotto mattress. In a normal lying position I saw about 1.5-2″ of sinkage. The Zotto is designed to give you that hug feel, yet maintain balanced support across your body. If you are a side sleeper (or back who prefers the softer feel), the Zotto's firmness and support is a great option. With that said, stomach sleepers might find the mattress to be a little too soft. Stomach sleepers tend to need a mattress with a firmness level of 6 or higher.
Since the Zotto is quite soft it also means the edge support of the mattress is quite soft as well. As I rested my body in a normal lying position, directly on the edge, the Zotto didn't have a strong enough edge to fully support me. I wouldn't say this is necessarily a major negative for the Zotto…more of a pro and con type of a situation. Foam mattresses that are naturally on the softer side are going to have less than ideal edge support. However, if you desire the softer feel it is a necessary attribute you may have to give up. If you spend a lot of time sleeping near the edge, this is definitely something you'll want to keep in mind.
The responsiveness of the Zotto was not instantaneous, yet not extremely slow either. I would say it is a bit above average compared to most other memory foam mattresses. If you're looking for instant response, something like latex foam, the Zotto is probably not right. I would estimate the Zotto is about about 80% of the response speed of latex foam. On the other hand, the Zotto mattress has very minimal motion transfer. The Energex foam used in the transition layer helps to isolate movement and avoid disturbing your partner during the night. Although the mattress is not instantaneously responsive, it still has a nice degree of bounce, making amorous activities enjoyable.
Zotto's main highlight is their cooling features. The Zotto's top layer works to draw moisture and heat away from your body. The benefits of the top layer combine with the 4 layer design and breathable cover to help maintain an optimal temperature on the sleeping surface. The Zotto is designed to keep the sleeping surface between 87 and 90 degrees Fahrenheit. Currently, I don't have the equipment to monitor exact temperatures, but I can say at no time did I feel the Zotto slept hot or caused me to feel uncomfortable during the night.
During my sleep test of the Zotto mattress I also tested the Zotto pillow. This 100% memory foam pillow was quite soft. Very similar to the mattress, the pillow seems very well made and possessed great contour capabilities. The full review of the Zotto pillow is soon to come, stay tuned for that!
Sinkage Tests
All mattresses reviewed on Sleepopolis go through a short series of sinkage tests. These tests were created to help clarify both how the mattress compares to others and how it will perform under various conditions, pressures, and positions.
Lying on back – in a normal lying position on my back I saw 1.5″ of sinkage.
Lying on side – in a normal lying position on my side I saw 1.5″-2″ of sinkage.
Sitting on the edge (conservative) – from a conservative sitting position (butt further back, feet on the floor) I saw 3″ of sinkage.
Sitting on the edge (aggressive) – moving into a more aggressive sitting position with my butt directly on the edge, I saw 4″ of sinkage.
Standing in the middle – while standing directly in the middle of this mattress and placing all of my weight on a single point, I saw 5″ of sinkage.
The amount of sinkage will vary based on weight and body type. As a reference point, I weigh 140 pounds.
Pricing
Thinking about giving the Zotto a shot? Grab the Sleepopolis promo code. Use code "SLEEPOPOLIS" to save $50 off any Zotto order.
| Size | Price |
| --- | --- |
| Twin | $550 |
| Twin XL | $600 |
| Full | $750 |
| Queen | $875 |
| King | $995 |
| California King | $995 |
Other Details
Shipping – free shipping, compressed in a box, arrives in 2-7 days
Warranty – 10 years
Trial Period – 100 nights
Discounts – $50 off with code "SLEEPOPOLIS"
Made in the USA
Is the Zotto mattress right for you?
The big question is…who should buy the Zotto mattress?
I would recommend the Zotto mattress to those sleepers who:
Want a slightly softer feel – at a 5 out of 10 on the firmness scale the Zotto is a good fit for sleepers who prefer a little more hug. Side sleepers, or other sleepers, who like more pronounced softness, hug, and sinkage will find the Zotto to be an excellent fit.
Want a pronounced hug and contour – with a softer feel, the Zotto offers a more noticeable hug. The hug is not overwhelming, but definitely something that makes the Zotto unique. Additionally,  the mattress contours to your body very well.
Want a very cool mattress – Zotto's mixture of temperature regulating technologies have come together to create great cooling on the sleeping surface of the mattress. Compared to traditional memory foam mattresses, the Zotto is leaps and bounds cooler. It's not the absolute most cool mattress I have tested, however, at no time in my sleep test did I ever feel warm or otherwise uncomfortable on the Zotto.
For more information on the Zotto mattress visit ZottoSleep.com. Don't forget to use code "SLEEPOPOLIS" to save $50 on any Zotto order!
Simple, Supportive, & Cool
Materials

Comfort

Support

Value

Cooling

Edge Support

Sex

Smell

Company

Refunds

Trial

Warranty
Summary
The Zotto mattress has a slightly softer feel, very good cooling, and good support. Coming in at a 5 out of 10 on the firmness scale (10 being the most firm), the Zotto's 4 layers of foam combine to create an overall well designed mattress. With very minimal motion transfer and exceptional cooling technology, this mattress does a great job offering balanced support throughout the body. The cover is well made, moderately thin, and has a contemporary, floral look to it. The Zotto is a great mattress choice for sleepers who prefer the perfect medium feel with pronounced hug and body shaping contour.
The following two tabs change content below.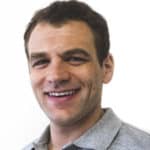 Logan Block
Logan is the director of content at Sleepopolis and the main mattress man around these parts. He's a big fan of sleeping in many sleeping positions and weightlifting.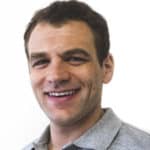 Latest posts by Logan Block (see all)