Memory foam was first created in the 1970s by NASA. However, it wasn't until the 1990s that memory foam mattresses began to grow in popularity. Memory foam mattresses were a polar opposite to the springy bounce of a classic innerspring. Memory foam is known for its deep compression support, pressure relief, and body-contouring properties.
This review will aim to explain the benefits of memory foam, the different types of memory foam, as well as highlight the best memory foam mattresses on the market and who they are best for.
Continue reading to get the full breakdown of the best memory foam mattress, or click here to skip ahead to the summary where we've got our full list of memory foam mattress reviews for all of the top choices.
Memory Foam Feel
A memory foam mattress starts out like many other comparative foam mattresses—with a thick layer of support poly foam. This establishes the solid foundation for all of the other top foam and comfort layers.
The specific type of memory foam on top of the poly foam can vary, but one characteristic remains consistent: viscoelasticity.
Viscoelastic foams have a very unique and recognizable feel. The more pressure that is applied to the foam, the deeper compression and hug you feel. This type of compression doesn't happen in an instant, but over the course of several seconds (the duration depending on the specific foam). In this time, the mattress will respond to the weight of your body and adjust density accordingly.
Perhaps the most notable attribute of memory foam is the way it contours and hugs your body. The viscoelastic properties of memory foam allow your body to sink into the material, slowly contouring to your unique shape. This type of action creates excellent pressure relief and support. It cradles sleepers in a way that coil or latex mattresses cannot.
Additionally, one important clarifying note regarding memory foam vs. poly foam. All memory foam is poly foam, but not all poly foam is memory foam. It is the viscoelastic properties that make a memory foam. Polyurethane foam without viscoelastic properties is not a memory foam.
Memory Foam Cooling & Response
There are two primary negatives that impact many memory foams:
Slow responsiveness
Heat retention
A memory foams level of response means how quickly it is able to change and adapt to your changes in movement. The very nature of memory foam's viscoelastic properties mean that it generally takes several seconds for a memory foam to fully change its molded contour when pressures on the foam change. However, it is this type of contour and hug that also makes memory foam so desirable for many people.
The slow responsiveness is seen as a negative by many sleepers, however, there are just as many who enjoy that type of a feel. If you haven't tried a memory foam mattress before it may be a good idea to try a friends or go test a few mattresses in store. This will help to ensure you're comfortable with a slower responding foam.
Next, we have heat retention. The earliest versions of memory foam were especially plagued by hot spots and heat retention in the mattress. However, of the course of the last nearly 30 years memory foam has made great strides in this area.
Most memory foam is still going to be warmer than a latex, coil, or hybrid mattresses, however, they aren't the heat traps that they were originally. Advanced foam design, improvements in manufacturing, special covers, gel, open-cell structure, and other advancements have helped reduce the heat retention issues. That said, if you are the type of sleeper that sleeps very warm memory foam might not be the right choice for you.
What makes the best memory foam?
We've talked quite a bit about the feel characteristics of memory foam above, but now let's get into some of the important technical differences. What is it that actually makes a memory foam better or worse?
Density
The density of a foam is a measure of its weight. Essentially, it's how much actual foam material is built into the layer. It's important to remember that foam thickness is not an indication of density. A 3″ layer of memory foam can range widely in density.
As a general rule, the higher the density of a foam the greater lifespan that foam is likely to have. However, the higher the density of a foam, the warmer it's generally going to sleep. The sweet spot for memory foam density is in the 3.0-5.0 PCF (pounds per cubic foot) range, in my opinion. This provides enough longevity and durability without being so dense that you create serious heat retention issues.
Thickness
The thickness of a memory foam layer (or any foam layer, for that matter) will play an important role. This has more to do with the mattress as a whole.
Memory foam works best when there is at least 4″ of comfort memory foams. Bear in mind, it can be split into multiple layers. Varying densities and firmnesses are often layered together to create the right comfort and support dynamic.
Having at least 4″ ensure a smooth transitional support. Having a comfort layer that is less than 4″ can increase the likelihood of encountering a "support wall" type of a feel and / or may minimize the memory foam feel, especially if combined with a poly foam, latex, or other non-memory foam.
Type
We're going to discuss this in-depth in the section below, but as a quick introduction, the type of memory foam will play a factor as well.
Memory foams can include gel, open-cell designs, cooling pads, special layer designs, aeration holes, and other enhancements that can improve the performance in one or more ways. For example, if you like the feel of memory foam, but want something with a little more response, a more open cell memory foam will create faster response. See more in the immediate section below.
Types of Memory Foam
When many people hear the phrase "memory foam" they tend to think in terms of a single material. However, that could not be further from the true. Memory foam is category for a type of foam; that is, polyurethane foam with visco elastic properties.
As a result, there are numerous types of memory foam. Companies put their own twist on memory foam through different formulations that can change the foams responsiveness, contour, hug, cooling, firmness, sinkage, durability, and other factors.
Below, we'll look at a few of the most notable derivations of memory foam. However, it's important to note these are just a handful of the potential types of memory foam you will see used in various mattresses.
Traditional Memory Foam
When people think of "memory form" this is usually what they envision. A more classic or traditional type of memory foam is usually going to be less responsive (takes several seconds to adapt to your changes in movement) and offer a deeper and more pronounced hug and contour. The more traditional memory foam also usually has a high density.
Density on foam is measured in pounds per cubic foot (PCF). It is a measure of the foams weight. Foams with higher density usually will yield a longer life. Most traditional memory foams will use a density of 4.0-7.0 PCF.
Open Cell Memory Foam
Traditional memory foam uses a closed-cell manufacturing process that creates a more dense, but less responsive foam. Traditional memory foam has a slower response time, deep compression, and great pressure relief. One struggle for traditional memory foam is heat retention. Some sleepers complain about "sleeping hot" or "feeling stuck."
Open-cell memory foam has a similar feel to traditional memory foam. During the manufacturing process, tiny air pockets are injected into the foam. This results in a foam that has a faster response time and better air circulation than traditional (closed-cell) memory foam.
Gel Memory Foam
Gel memory foam mattresses and gel infused memory foam are one of the most common variations on memory foam you'll see. Gel can be included within a memory foam mattress in a couple different ways.
The first method incorporates the gel as tiny beads, which are evenly dispersed into the foam during fabrication. The gel can also be added to the foam in a liquid state during manufacturing. Both ways integrate the gel in the early stages of fabrication to make sure that the gel is cohesively spread throughout the foam.
In general, liquid integrated gel is better, in my opinion, as you get more gel material dispersed throughout the mattress. In some cases, you may also see gel pads affixed to the top of traditional memory foam.
One of the biggest benefits of a gel memory foam mattress is the cooling that was lacking in traditional memory foam. This is due, in part, to the composition in the gel, which is designed to absorb and disperse heat. Additionally, having a gel component infused within the foam helps to further disperse the polyurethane material, which is responsible for most of the heat retention. This helps to better disperse heat from your body, preventing hot spots and heat retention.
With the slower response time of a memory foam mattress, it is even more critical that heat not be retained in the mattress.
Many companies try to use "gel" as a buzz word to hype the quality and performance of their mattress. After all, how cool can a mattress be if it doesn't have gel memory foam? Be wary of these types of tricks and traps.
A quality gel memory foam mattress will sleep cooler than a quality or low-quality traditional memory foam. However, the type of gel, type of memory foam, fire sock, foam density, layer design, and / or mattress covers all factor in to the level of cooling that a mattress is capable of. Just because it uses gel doesn't mean it sleeps cool. On the other hand, just because it's traditional memory foam doesn't necessarily mean it's going to sleep warm.
See our best cooling mattress guide for a deep dive on all things cooling mattress related.
Your specific cooling needs in combination with the other factors listed above will determine whether or not the mattress has the level of cooling best suited for you.
Use the following checklist when shopping for a gel memory foam mattress:
Is the mattress made from a gel swirl / gel beads or is it made from liquid gel that penetrates the entirety of the foam? Does it have a gel pad affixed to the top layers? Liquid gel that penetrates the entire foam layer or solid gel pads offer better cooling than gel swirl / gel beds.
Does the mattress use a thin cover or a thick, quilted, and/or padded cover? Thin covers are generally able to breathe better and have better airflow.
What is the density (PCF = pounds per cubic foot) of the foam? If it's less than 3.0 PCF, it's probably not what you want. There are a few exceptions for transitional layers, but most viscoelastic gel memory foam should be at least 3.0 PCF. Higher densities create better mattress longevity.
Where was the foam poured and who is the mattress manufacturer? This information isn't always readily available, but knowing it can help. In general, I would recommend going with companies that pour and build in the United States.
Memory Foam Mattress Reviews
Memory foam is extremely popular in mattresses today, and for good reason. The deep compression, hug, contouring, and pressure relief in a memory foam mattress make it a great choice for many sleepers.
However, bear in mind that if sleeping cool is your top priority, memory foam may not be for you. Although there are cooler memory foams out there, like open-cell memory foam or gel memory foam, it is very hard to totally overcome the heat retention that these foams have historically been known for.
Ready to start shopping? Here are some top recommendations for the best memory foam mattresses:
| Mattress | Description | Price | Review |
| --- | --- | --- | --- |
| | Balanced feel do to quilted cover, uses natural materials, moderate hug / contour, high densities, available in medium and firm | $1,099 | Read Review |
| | Modern feel (more responsive due to open-cell foam), lots of hug / contour, high densities, available in multiple firmnesses | $999-$1,899 | Read Review |
| | Balanced feel due to to thick quilted cover, moderate hug / contour, high density foams, available in soft, medium, and firm | $1,099 | Read Review |
| | Traditional feel, slow response, lots of hug / contour, high densities, available in soft, medium, and firm | $999 | Read Review |
| | Traditional feel, slow response, lots of hug / contour, available in soft, medium feel, ultra budget-friendly | $549 | Read Review |
| | Traditional feel, slow response, lots of hug / contour, available in multiple firmnesses, very expensive, but high quality | $3,599 | Read Review |
Memory Foam vs. Other Types of Foam
Latex Mattresses – In many cases, latex sleeps as cool or cooler than most memory foams (even gel memory foam). This is because latex is not heat activated. It has faster response and more bounce as well. Latex has a very different feel than memory foam. For those sleepers who want the classic memory foam hug, latex probably isn't the best fit. However, if you prefer a more balanced hug with exceptional cooling, latex can offer better performance than memory foam. An example of a quality latex mattress is the Brooklyn Bedding.
Need more information? See our comprehensive side-by-side comparison of latex vs. memory foam.
Hybrid Mattresses – These types of mattresses usually combine foam layers with coil layers. The coil layers are able to create better breathability than an all memory foam mattress. Hybrid designs that utilize gel, latex, or other cooling foam can offer great cooling benefits. An example of a quality hybrid mattress is the Nest Bedding Alexander Hybrid.
MORE:  Best hybrid mattresses
Coil Mattresses – They go by many names—including coil, pocketed coil, coil on coil, innerspring, and spring—but they are very similar from a cooling perspective. Just like with a hybrid design, the coils allow for more airflow. Some coil mattresses will incorporate foam in the top layers, similar to a hybrid design, or they may utilize pillow tops that are stuffed with foam (sometimes even memory foam). The combination of improved airflow from the coils and cooler foams in the top layers can result in great cooling. An example of a quality coil mattress is the one from Saatva.
MORE:  Best innerspring mattress
Custom Foams – Just like with memory foam, other custom foams come in a wide variety of styles. These types of foams usually have a polyurethane base. One of my favorites is Avena, which offers many of the same benefits as latex. An example of a quality custom foam mattress is the one from Leesa.
Advanced Memory Foam – Some advanced memory foams are created using special pouring techniques, which produce an extremely high level of airflow and breathability in the mattress. The most high-end memory foams can achieve an impressive level of cooling. The cooling is achieved through air circulation, aided by a well-designed mattress, mattress cover, and fire sock. An example of a quality advanced memory foam mattress is the one from Amerisleep.
The following two tabs change content below.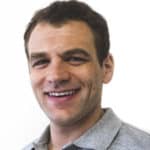 Logan Block
Logan is the director of content at Sleepopolis and the main mattress man around these parts. He's a big fan of sleeping in many sleeping positions and weightlifting.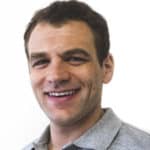 Latest posts by Logan Block (see all)