First developed by NASA in the 1970s for use on spaceships, memory foam is now one of the most popular mattress materials around. And for good reason! It's gentle, pressure-relieving, and super cozy, working to relieve tension across the body and keep the sleeper cradled in a cushiony embrace.
These days, memory foam is incorporated into a ton of different beds, but is it the right material for your new mattress? Stick around for my round-up of the best memory foam mattresses of 2021 to find out!
Keep reading below for a full breakdown of my favorite memory foam mattresses. At the end, I'll also go into the material's biggest draws (and drawbacks) and provide you with some helpful information for finding the right memory foam mattress for your needs.
Best Memory Foam Mattresses
How I Picked These Mattresses
Before I dive into my selections, remember that everyone's sleep needs are different, so I suggest using this list as a starting point for your mattress search. To make my list, a mattress had to feature high-quality memory foam, which, in my opinion, is dense, thick, and usually modified with either a cooling infusion or open-cell structure.
But enough chat! Let's get on with the list.
Editor's Pick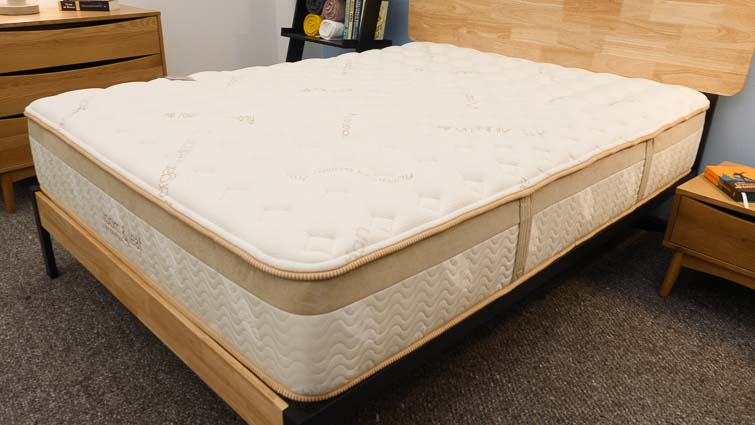 Loom & Leaf
When compared to other popular mattress materials, memory foam is known for its plush, luxurious feel. So, if you're in the market for a true luxury memory foam mattress, I'd recommend checking out the Loom & Leaf. This luxury mattress comes at a great price, which is why it's my favorite memory foam mattress of the year.
I think folks after a slightly more luxurious vibe might dig this bed for a few reasons. Number one, the construction kicks off with two thick layers of memory foam, which provide ample space for deep body-contouring and pressure relief. Number two, the top section of memory foam is infused with gel, which helps to actively cool the sleeper. And number three, the Loom & Leaf is fairly firm, which means there's consistent support from the center all the way to the sides of the mattress. Long story short, this is a high-quality mattress sure to satisfy all your luxury sleeping needs. 
For more on this bed, visit my full Loom & Leaf mattress review.
$200 off $1000 Purchase!

Enjoy the cozy comfort of this ultra-plush mattress!
Best Memory Foam Mattress for Side Sleepers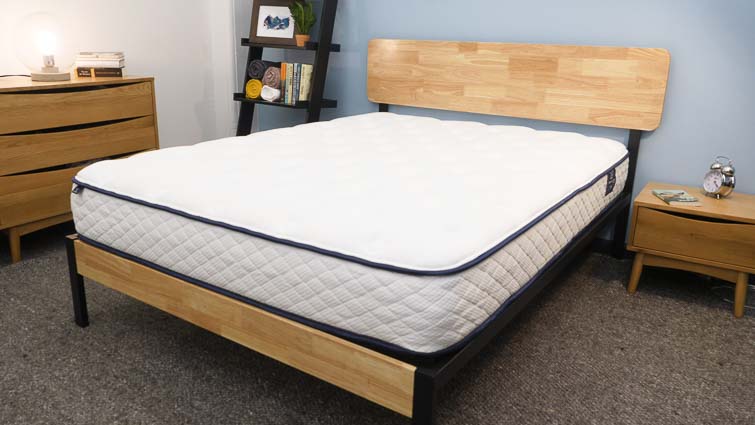 WinkBed GravityLux
If you're a side sleeper in need of pressure relief at the shoulders and hips, you may want to consider the WinkBed GravityLux mattress. This luxurious bed is built with thick top layers of memory foam, which provide ample space for deep body-contouring and sinkage. 
Though this much memory foam would normally result in a major overheating problem, WinkBeds has managed to mitigate the worst of these effects by infusing its memory foam with gel. The bed is also wrapped in a cover of Tencel, an eco-friendly material that's exceedingly breathable. All in all, a fantastic pick for folks looking to take advantage of the pressure-relieving capabilities of this classic mattress material.
For more, hop on over to my full WinkBed GravityLux review. You can also check out my reviews for the Original WinkBed and WinkBed Plus mattresses.
$300 Off & Free Sleep Bundle
WinkBeds GravityLux Mattress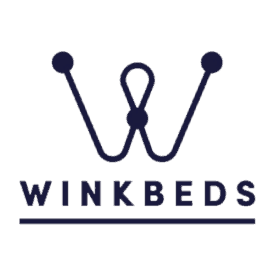 WinkBeds GravityLux Mattress
The WinkBedsGravityLux has thick layers of memory foam to provide great pressure relief and the classic contouring feel of sinking into bed. Just enter your email to save.
Best Mattress in a Box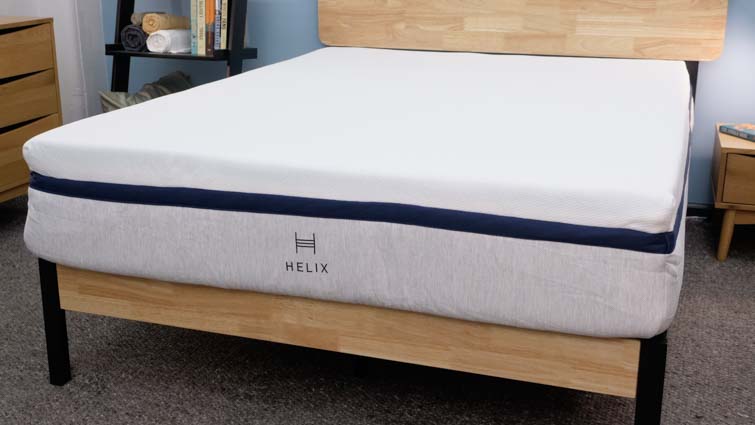 Helix Midnight
Helix has a line of hybrid mattresses that arrive at your door in a box, as many online mattresses do these days. They have 13 models available, and the Helix Midnight is their most popular. It is so popular because it is a good option for a very wide variety of sleepers. There is really only one group of people I wouldn't recommend this mattress for, and that is heavier sleepers. They just may not find this has enough support for them. 
The memory foam layer on this mattress makes it a great option for couples, because the thick foam will absorb most of the movements, and the coils at the base give is a nice bounce which gives you ease of movement. 
Learn more in my full Helix Midnight mattress review.
Ext. 4th of July Sale: Up to $200 Off + Free Pillows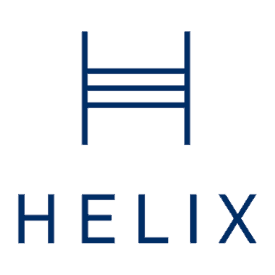 The Helix Midnight has a medium support level that will appeal to a wide range of sleep preferences! 
Best Cheap Memory Foam Mattress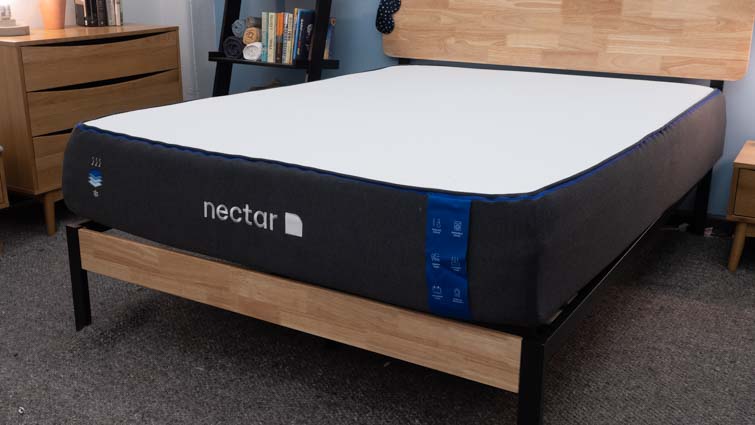 Nectar
Though memory foam can be slightly expensive, budget-conscious shoppers will be pleased to know that not every memory foam mattress has to break the bank. The Nectar, for example, is an excellent value option that epitomizes the best aspects of the material without costing a fortune. 
Here, you'll find a whopping 5" of memory foam up top, which sets an irresistibly soft tone for the structure. Most sleepers will sink deeply into these memory foam comfort layers, experiencing plenty of pressure relief at the shoulders and hips. Therefore, I normally recommend the Nectar for strict side sleepers or those in need of cushiony support at sensitive spots along the body. But overall, if you're looking for a great deal on a classic memory foam feel, you can't beat the Nectar mattress.
Get all the details at my full Nectar mattress review!
$399 in Free Gifts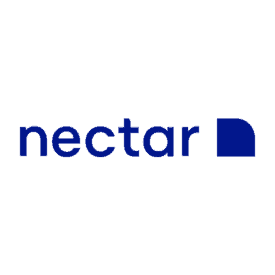 Sleepers will sink deep into the Nectar mattress for some soothing pressure relief, something that side sleepers will particularly appreciate! Click here to get $399 of free accessories with every mattress purchase!
Best for Back Pain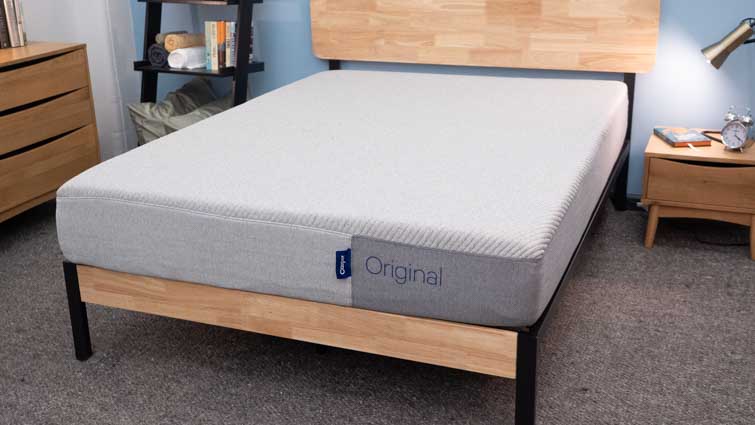 Casper
The Casper mattress is made with three layers of foam that work together to cushion where needed and support where necessary, making it an excellent option for those with back pains concerns. It is between medium-firm and firm on the scale (7/10) so it is soft enough to keep most sleeper's spines aligned throughout the night. 
If you do suffer from back pain, I definitely recommend sleeping on your back, a position which the Casper excels at supporting. If you prefer another sleeping position it depends on where you spend most of your time. Combination sleepers should be fine on this bed because it is easy to get comfortable in for a short period of time, but strict side sleepers will start to feel a lot of pressure in the hips and shoulders. 
See my full Casper mattress review to learn more.
Save 10% with code SLEEPOPOLIS10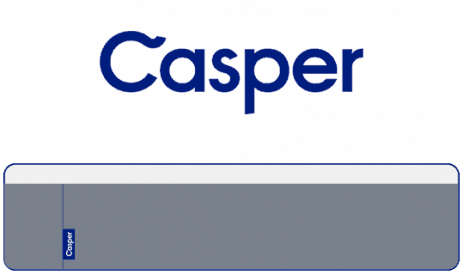 Great for combo sleepers
Zoned support
Balanced foam feel
Best Gel Memory Foam Mattress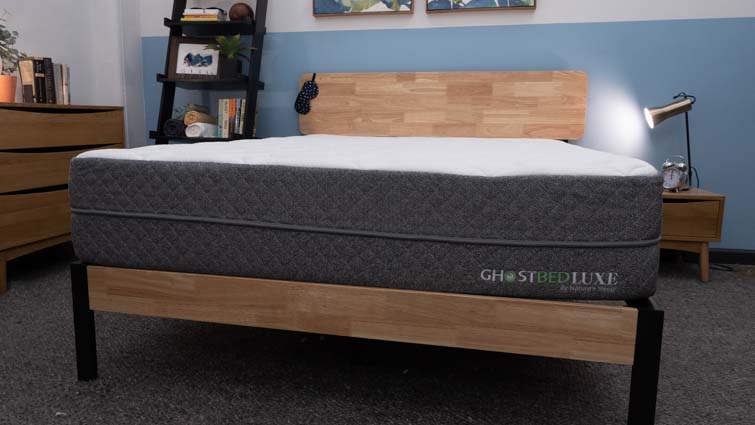 GhostBed Luxe
The GhostBed Luxe is a great gel memory foam mattress for hot sleepers. This bed is made with several layers of cooling technology and gel memory foam, which means it won't trap body heat. If you tend to overheat at night, but are looking for some pressure relief, then this mattress could be  a great option for you.
The GhostBed Luxe is also a great pick for side and back sleepers. Side and back sleepers will be quite satisfied with the pressure relief and support this mattress provides. If you're a side sleeper, you'll find that the soft gel memory foam does an exceptional job at neutrally aligning your spine by offering the proper amount of sinkage at the hips and shoulders. And if you're a back sleeper, you'll get some nice lumbar support along with some good contouring at the lower back. 
Read my full GhostBed Luxe Mattress Review to learn more.
P.S. GhostBed is offering a bed frame bundle that is filled with amazing features including massage settings, a range of position adjustments, and even charging docks for your devices! If you're looking for an adjustable bed to go with your new mattress then check out the GhostBed Adjustable Base Bundle.
30% Off Mattresses + 2 Free Luxury Pillows!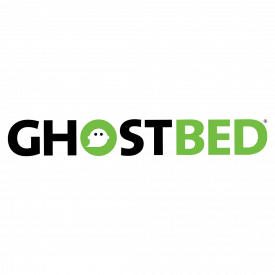 Designed with cooling in mind, the Ghostbed Luxe is fantastic for those who sleep hot at night. 
Best Memory Foam Mattress for Back Sleepers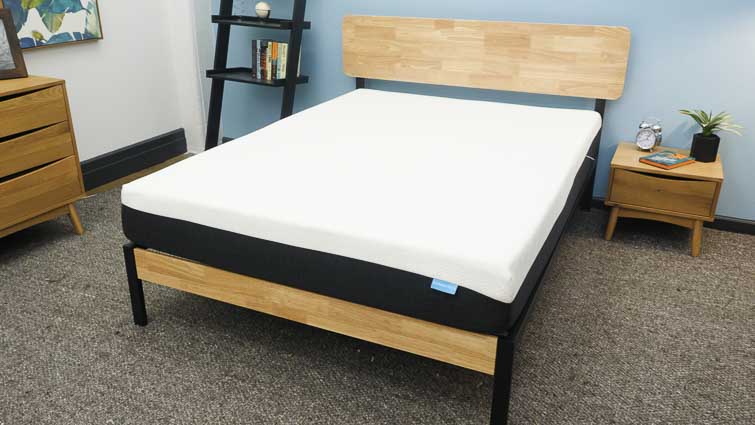 Bear
If you're a back sleeper looking to snag a memory foam mattress that'll alleviate tension at your lumbar region, I highly recommend checking out the Bear mattress. Unlike other memory foam models you'll see on the market, this bed is actually quite supportive, working to align the spine all the way from the shoulders to the hips. 
Bear pulls this off by bolstering its gentle memory foam top layer with firmer sections of high-density poly foam, striking a satisfying balance between pressure relief and support. I should also mention that the memory foam is infused with graphite for extra cooling and that the whole structure is wrapped in a Celliant cover, which some studies suggest could help with athletic recovery. All in all, a fantastic pick for those looking to soothe aches and pains in the night. 
For more, take a peek at my full Bear mattress review. The brand also sells the Bear Pro (a softer alternative to the Original Bear) and the Bear Hybrid (a bouncy, supportive hybrid mattress). 
25% Off + Free Gifts With Code CHILL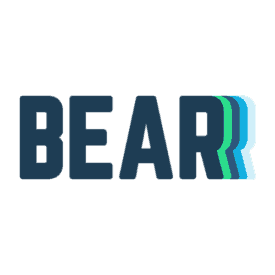 The cover of the Bear mattress uses celliant, which some studies suggest may help those with active lifestyles recover faster! 
Best Hybrid Memory Foam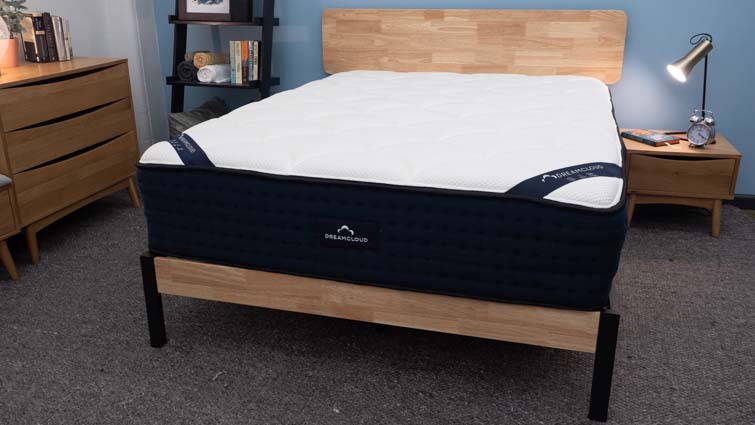 DreamCloud Original
If you are a back sleeper looking for the perfect memory foam mattress, the DreamCloud Original may just be the mattress your dreams are made of. I love this bed for back sleepers, the cold at the base of the mattress provides great support to keep the hips in line with the shoulders, all while cradling the sensitive areas like the lower back and neck. 
The DreamCloud mattress is also great for couples since it sleeps pretty cool and isolates motion fairly well. If feeling no movement from your partner is your #1 priority, you may want to check out some of the all memory foam options, since the coils in this mattress do give it a little bit of a bounce. 
Read more about this hybrid mattress in my full DreamCloud mattress review.
Save $200 + $399 in Accessories Included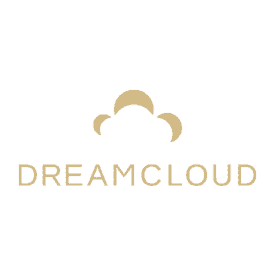 Below is our exclusive Sleepopolis discount, which will get you free accessories when you purchase a DreamCloud mattress. Get $200 off a DreamCloud mattress plus free pillows, a mattress protector and a set of luxury sheets ($399 value) with your purchase!
Best Cooling Memory Foam Mattress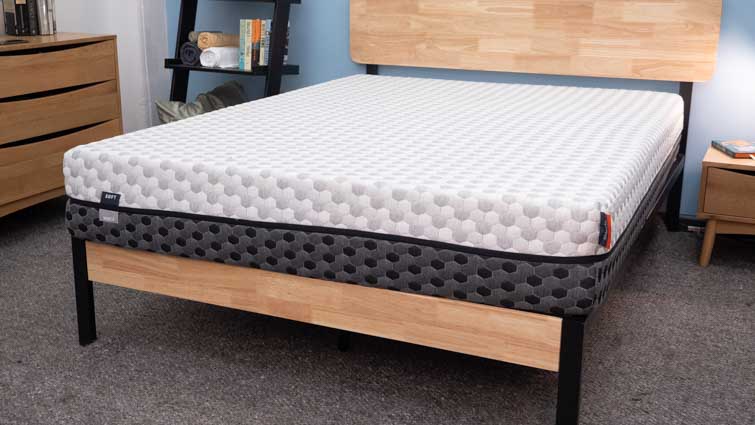 Layla
Memory foam is perhaps best known for its body-contouring capabilities, which allow sleepers to sink into the material for pressure relief at the shoulders and hips. While this deep sinkage can do wonders for aches and pains, it can also pose a pesky problem — overheating. But not all memory foam mattresses sleep hot! In fact, some, like the all-foam Layla mattress, sleep unbelievably cool. 
Layla manages to beat the heat by infusing its memory foam with copper, a material that works to actively dissipate body heat throughout the structure. Another neat feature of this mattress is that's flippable with both a Firm and Soft side. Personally, I like the Firm side for back sleepers and the Soft side for side sleepers, but I suggest trying out both to see which one works best for you. No matter which side you choose, you'll enjoy plenty of cushiony (and cool!) copper-infused memory foam. 
Read more about the Layla at my full Layla mattress review!
Summer Sale: Up to $200 Off Mattresses + Free Pillows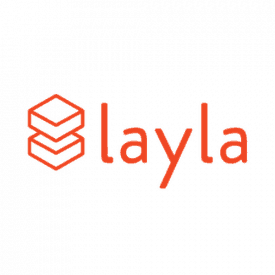 A flippable design makes the Layla mattress a truly customizable bedroom accessory. 
Best Memory Foam Alternative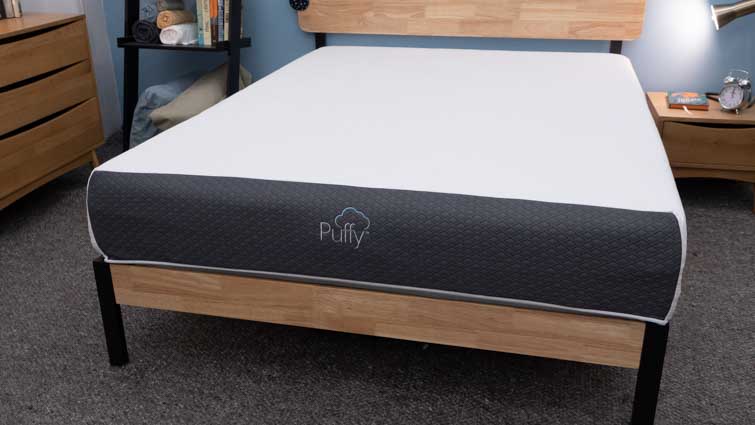 Puffy
Though memory foam has many wonderful attributes (cuddly sinkage, body-contouring, and deep pressure relief), it does have one major drawback: overheating. So, if you like the idea of memory foam, but want to sleep cool, consider a memory foam alternative like that found in the Puffy mattress. 
Instead of memory foam, the Puffy mattress features a combination of gel foam and high density polyfoam material. These materials have a similar feel to memory foam in that  they're deeply pressure-relieving and soft, but they're  also denser and altogether more breathable. Therefore, the Puffy sleeps cooler than a traditional memory foam mattress would, which makes it a great option for hot sleepers.
For more on this bed, take a peek at my full Puffy mattress review.
$300 Off + Free Gifts!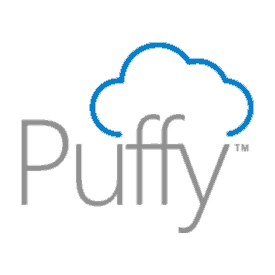 The Puffy is an all-foam mattress that lives up to its name with soft, pressure relieving comfort!
What to Consider When Buying A Memory Foam Mattress
Wondering what I took into consideration when making this list? Below, I'll describe some common memory foam mattress buying considerations. Hopefully, they'll help you choose between the beds above.
Price – Price is a huge consideration when buying a new mattress. A queen size memory foam mattress can cost anywhere from about $500-$3,000. Most of the mattresses I chose land in the middle of this range, which I think is a fairly average price for a high-quality memory foam mattress.
Firmness – Like any mattress, memory foam beds can range from soft to firm. You'll want to choose one that fits your preferences and your sleep needs. Generally, I recommend side sleepers choose a soft mattress, back sleepers choose a medium-firm mattress, and stomach sleepers choose a firm mattress.
Motion Transfer – Memory foam is known for being great at absorbing motion, which makes it hard to feel disturbed by a restless partner on this mattress type. But motion transfer will vary from mattress to mattress, so you'll want to take it into consideration when choosing between several memory foam beds.
Pressure relief – Almost all memory foam mattresses offer great pressure relief. In general, softer memory foam will offer a bit more pressure relief than firmer memory foam. If you suffer from joint pain or sleep on your side, you may want to opt for more pressure relief than other sleepers.
Temperature – Memory foam tends to trap body heat and sleep hot. To avoid this, look for memory foam with a gel, copper, or graphite infusion. You can also opt for a memory foam hybrid, which includes breathable pocketed coils in addition to memory foam layers, which can help a mattress sleep cooler.
Ease of Movement – Memory foam is known for offering a cozy hug-like feeling, but this can make some sleepers feel "stuck-in" bed. If that's you, you should look for firmer memory foam hybrids that don't offer as much sinkage as softer all-foam beds.
Edge Support – Edge support is a measure of whether or not you'll feel supported while sleeping all the way on the side of your bed. Generally, memory foam hybrids offer better edge support because their steel coil layers can support more weight. This can increase the lifespan of your mattress and make it feel a bit larger.
Off Gassing – Bed-in-a-box mattresses that are made with memory foam often have an "off-gassing period" during which they release any gasses trapped during compression. This isn't dangerous, but can mean your mattress may smell bad for a few hours. If this is a big concern for you, I'd recommend opting for plant-based memory foams, which often release fewer odors during the off-gassing period.
Company Policies – Warranty length and sleep trial periods are two important things to consider when choosing a new mattress. I'm very happy with the warranties and trial periods the companies above offer. In general, I recommend looking for a company that offers a 10-year warranty and 100-night (or longer) sleep trial. These are both great indications that you're buying from a reputable mattress brand.
Memory Foam Mattresses for Different Types of Sleepers
So, which of the above considerations should matter most to you? Well, that depends on how you sleep! Depending on your sleep needs and preferences, you may prefer a specific type of memory foam mattress.
Take a look at the list below to learn a little about which type of memory foam mattress might be best for you. And then read on to see who should and shouldn't buy a memory foam bed.
Back sleepers – Back sleepers generally fair best on memory foam mattresses with a medium-firm to firm feel, since they'll need enough lumbar support to keep their spines neutrally aligned. I think these folks could be happy on an all-foam or hybrid memory foam mattress.
Side sleepers – I generally recommend side sleepers opt for all-foam memory foam mattresses with a soft to medium-soft feel. These sleepers tend to prefer plenty of deep sinkage and cushioning around the shoulders and hips, which makes all-memory foam beds some of the best options out there for them!
Stomach sleepers – I recommend stomach sleepers opt for a memory foam hybrid, or a memory foam mattress that uses some other, firmer foams in its top layers as well. Stomach sleepers need a firm mattress that helps lift their hips up in line with their shoulders, and the sinkage most memory foam mattresses offer will feel quite uncomfortable to these folks. I'd recommend they stick to the firmest possible memory foam model available if they're set on a memory foam bed.
Combination sleepers – Similarly, the sinkage memory foam offers is often not ideal for combination sleepers who need to move around easily at night. I'd recommend these sleepers stick to firm memory foam hybrids that offer less sinkage than traditional memory foam mattresses.
Hot sleepers – Hot sleepers should opt for gel-infused memory foam hybrids that help dissipate body heat. If you sleep particularly hot, a mattress that includes memory foam beneath a layer of more cooling latex or poly foam might also be a good solution for you.
Heavy sleepers – Heavy sleepers need a memory foam mattress that offers deep compression support. This means they need thick, dense memory foam mattresses that will offer them body-contouring, rather than low-density memory foam mattresses that will "taco" around their bodies. Memory foam hybrids like the DreamCloud could also be a good solution for these sleepers.
Who Should Buy a Memory Foam Mattress
Side sleepers looking for pressure-relieving sinkage should enjoy the feel of memory foam beds.
Sleepers with joint pain might also like the gentle, cushioning feel of memory foam.
Anyone looking for deep sinkage and body-contouring will enjoy the feel of a memory foam bed. If you're looking to feel "hugged" by your mattress, this is the material for you.
Couples often really like memory foam mattresses because they absorb motion well. This means you're unlikely to be disturbed by a bedmate tossing and turning or getting out of bed.
Who Shouldn't Buy a Memory Foam Mattress
If you prefer to feel more "on top of" your mattress, you won't like the sinkage memory foam mattresses provide. You might want to opt for one of our best latex mattresses instead.
Especially hot sleepers might find even the most cooling memory foam mattresses sleep too warm for their tastes. If that sounds like you, check out one of our best cooling mattresses instead.
If you're looking for a bouncy feel, memory foam mattresses are the opposite of what you need. Try one of our best innerspring mattresses instead.
How it Feels to Sleep on Memory Foam
Now that we've gone over all those important buying considerations, let's take a second to talk more in-detail about how memory foam feels.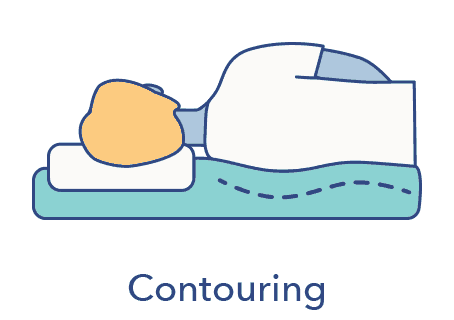 As you likely gathered from my descriptions above, body-contouring is a big selling point of this material. But what does this term actually mean? For me, it describes the sensation I experience as memory foam molds and conforms to the unique curves of my body. That contouring feel is not only comfortable, but also helps to alleviate tension at sensitive spots such as the shoulders, hips, and lower back.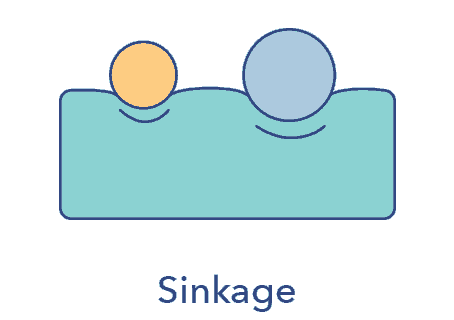 Another hallmark characteristic of memory foam is its deep sinkage, which allows sleepers to feel as though they're being enveloped in a cushioning embrace. While sinkage amounts vary from bed to bed, a true memory foam mattress will typically feature a good amount of sink.
Though some may say this results in a "stuck-in-the-bed" feel that makes it difficult to move around, others will find the sinkage helps to soothe joint pain. And side sleepers can often find that sinkage around the shoulders and hips helps them achieve a healthy spinal alignment.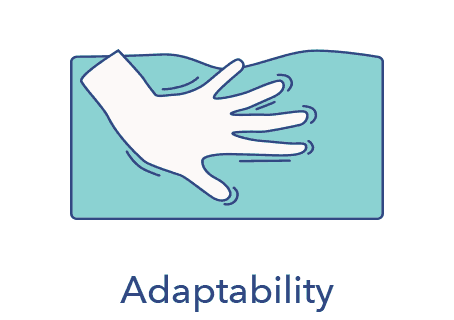 And finally, memory foam is a very adaptive material, often described as "viscoelastic". Viscoelastic foams have a very unique and recognizable feel — the more pressure that's applied to the foam, the deeper it will compress. This type of compression doesn't happen in an instant, but over the course of several seconds (the duration depends on the specific foam).
Below, I'll compare the feel of memory foam to the feel of a few other popular mattress materials to give you an even better idea of what it might feel like to sleep on.
FAQ
Q: What is memory foam used for?
A: This cushiony material is used predominantly in mattresses, but can also be spotted in pillows, seat cushions, blankets, and even shoe insoles!
Memory Foam vs Latex
Latex is another popular mattress material, but it feels almost totally different from memory foam! Latex feels taut and bouncy, and will not contour to your body. Instead, it will lift you up and out of bed, so you'll feel much more "on top of" than "hugged by" this material. Latex is also more naturally cooling than memory foam, which hot sleepers might appreciate. If you're looking for slow-moving sinkage, choose memory foam. If you're looking for bouncy cooling, choose latex. Check out our best latex mattresses for more.
Memory Foam vs Hybrid
Hybrid mattresses can have tons of different feels, since they combine multiple different mattress materials into one! A memory foam hybrid mattress normally combines memory foam top layers with steel coil support. The result is a nice balance between pressure relief and support. These hybrids are often slightly bouncier and a little more supportive than all-foam memory foam mattresses. I'd recommend them to sleepers who like the feel of memory foam, but want to curb some of its sinkage. Check out our best hybrid mattresses to learn more about this type of bed.
Memory Foam vs Innerspring
Innerspring mattresses have a more traditional feel than memory foam beds. The bulk of innerspring mattresses are made up of steel coil support layers. This gives these beds a bouncy feel. After initial pressure relief from thinner top comfort foams, you'll normally feel strong support on this type of bed. If you're on the hunt for a bouncy, supportive feel, you're going to prefer innersprings. But if you're looking for soft pressure relief, you'll probably like memory foam best. Check out our best innerspring mattresses for more.
Memory Foam Complaints
Now that you know all of the great things about memory foam, let's take a second to explore a few of the major drawbacks of the material.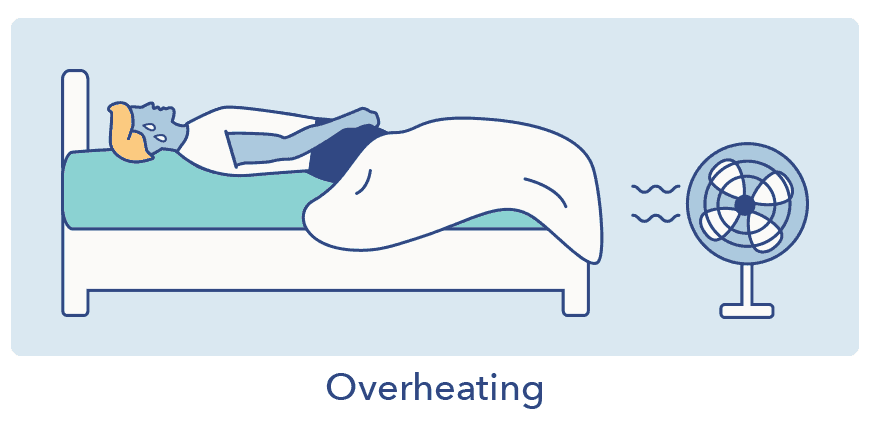 As we discussed, memory foam has a bit of a reputation for overheating at night, mostly because the material is so dense that it has a tendency to trap any and all body heat. This can be highly uncomfortable for some sleepers, particularly those who already run hot.
Thankfully, many brands nowadays mitigate this annoying attribute by either infusing their memory foam layers with a cooling agent (usually a gel, sometimes copper, or graphite) or employing an open-cell design that promotes airflow throughout the mattress.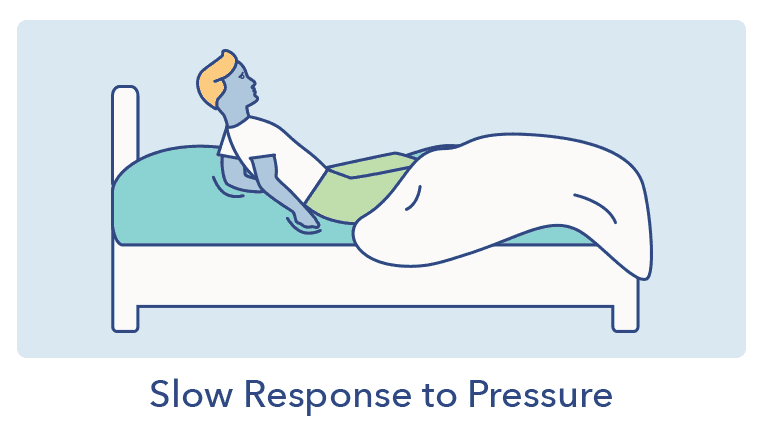 Though memory foam's slow response to pressure can be a big plus for some sleepers, it can be a real drag for others, especially those who like to move around and change positions at night. Any material that has a slow response to pressure is going to produce a quasi-stuck feeling, which limits a sleeper's overall mobility.
You can avoid this problem by snagging a memory foam mattress that also utilizes latex, a much bouncier material known for lifting sleepers up and out of bed.
What Makes the Best Memory Foam?
Let's also take a second to examine how to distinguish high-quality memory foam from cheap memory foam. Knowing the difference can help you avoid buying a mattress that will start sagging after just a few months!
Density
The density of a foam is a measure of its weight. Essentially, it's how much actual foam material is built into the layer. It's important to remember that foam thickness is not an indication of density. A 3-inch layer of memory foam can range widely in density.
As a general rule, the higher the density of the foam, the greater lifespan that foam is likely to have. However, the high-density foam often sleeps hotter than low-density foam. The sweet spot for memory foam density is in the 3.0-5.0 PCF (pounds per cubic foot) range, in my opinion. This provides enough longevity and durability without being so dense that you create serious heat-retention issues.
Thickness
The thickness of a memory foam layer (or any foam layer, for that matter) will play an important role in a bed's overall comfort level.
To get the classic sinkage and body-contouring feel, you'll want a mattress that offers at least a 4 inches of memory foam, either in one thick layer or several thinner layers. Varying foam densities and firmness levels are often layered together to create the right comfort and support dynamic.

Having less than 4 inches of foam between your body and the support layer of your bed can create a "support wall" type of feel that'll minimize the beneficial effects of memory foam. This feel is often a result of sinking right through a thin memory foam layer to land on a firm foam support core, rather than on a gentle transition layer.
Indentation Load Deflection (ILD)
Indentation Load Deflection (ILD) is a measure of how much pressure it will take to compress a piece of memory foam. Foams with a high ILD rating will normally feel initially firmer than foams with a low ILD rating, since it will take more weight to get them to conform to your body. Generally, foams with high ILD ratings are higher-quality and more durable than foams with low ILD ratings. If you're looking for a soft feel, you can still choose a mattress whose foams have a high ILD rating, it will just take you a few more minutes to sink into the mattress!
Different Types of Memory Foam
Let's wrap up this guide by briefly touching on the most popular types of memory foam. While this isn't an exhaustive list of all the memory foam variations available online, it does highlight the types you're most likely to run into.
Traditional Memory Foam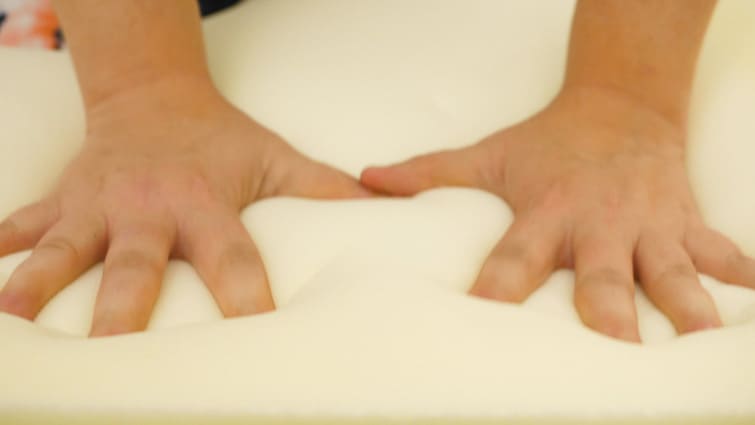 When people think of "memory foam," this is usually what they envision. A classic, or traditional, memory foam is usually slower moving (taking several seconds to adapt to your changes in movement), thereby offering a deeper and more pronounced hug and contour. This type of memory foam is also notably denser than the other options listed in this section, which means it is the memory foam type most likely to overheat.
Gel Infused Memory Foam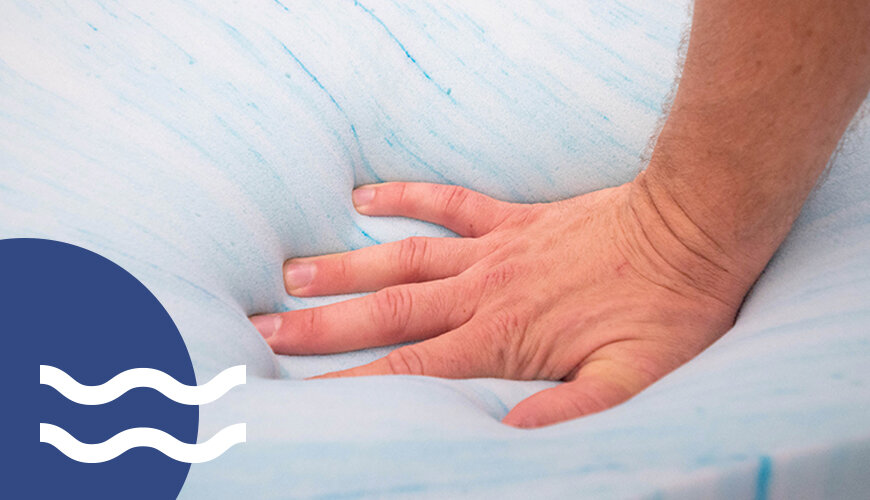 Gel infused memory foams amp up the feel of traditional memory foam by adding cooling abilities. Gel-infused foam feels very similar to traditional memory foam, but is slightly less dense. A gel infusion throughout the foam opens up the dense foam structure to promote airflow and breathability.
Copper Infused Memory Foam
Copper infused memory foam is very similar to gel infused foam, but it uses a copper infusion instead of a gel infusion! Copper can also be substituted for graphite in some cases. Like gel, copper works to open up dense memory foam and promote airflow. Copper is also naturally cooling, which takes the cooling properties of this foam one step farther.
Plant-Based Memory Foam
Plant-based memory foam replaces a portion of the petroleum products in traditional memory foam with plant-based oils. These foams often have less of an odor during the off-gassing period (the few hours when a bed-in-a-box mattress decompresses). They can also feel more cooling than traditional memory foam. Many eco-friendly shoppers prefer plant-based foams. Brands like Amerisleep currently use plant-based memory foam.
Open-Cell Memory Foam
Open-cell memory foam has a similar feel to traditional memory foam but has been manufactured with tiny air pockets for added breathability. This results in a material that has a faster response time and overall better air circulation, which helps with temperature regulation throughout the night.
How Long Does a Memory Foam Mattress Last
So, how long will a memory foam mattress last you? That depends on several different factors, which I'll go over below. In general, a lower-quality memory foam mattress should last you 3-5 years before it starts to sag, and a high-quality memory foam mattress should last about 7-10 years.
Quality of Materials
A huge indicator of mattress durability is the quality of the materials it's built with. As I mentioned above, high-density memory foam is often more durable than lower-density foams. This doesn't mean infused memory foam mattresses are low-quality, they can be just as durable as traditional memory foam beds! In general, I'd recommend buying from a reputable mattress company (like those in this list) to ensure you're getting a high-quality mattress.
Stress Placed
The stress placed on your mattress is also going to have an impact on how long your new bed lasts. If you have pets (or kids) jumping on the bed frequently, or you move it around often, it will likely not last as long. Body weight also plays a role in mattress durability. Heavier people can place more stress on a mattress's top foams than lighter people, which can lead their beds to sag more quickly. To avoid this issue, I'd recommend heavier folks opt for a mattress like the Loom & Leaf, which offers deep compression support.
Bedding/Accessories Used
Using the proper bed frame of box spring can significantly extend the lifespan of your mattress. Most memory foam mattresses do best on solid mattress foundations, but check out your brand's warranty information to learn more about what type of bed frame to pair your new mattress with.
Adding a mattress topper to an older mattress can also extend its lifespan by a few years. I'd recommend adding a firmer topper to a mattress that's starting to sag to add some additional support.
Mattress Maintenance
Taking proper care of your mattress is a great way to ensure it lasts as long as you expect it to! I'd recommend reading our How to Clean a Mattress guide to learn more about mattress maintenance. I'd also recommend adding a mattress protector and ensuring you're using the right bed frame to increase the lifespan of your bed.
Final Thoughts
Well folks, that about does it for this guide! Hopefully, you found the memory foam mattress of your dreams, but if you didn't, feel free to shoot me a message on Facebook or Twitter and I'll help you find the bed that's going to be 100% right for you.
For more videos like this, make sure to check out (and subscribe to!) our YouTube channel, where we post all our latest content.
FAQs
Is a memory foam mattress good?
Memory foam mattresses can be great for those in need of pressure relief! The material is well known for its body-contouring hug, which allows sleepers to sink deeply into the bed for relief at the shoulders and hips.
Do you need a boxspring with a memory foam mattress?
Totally up to you! You don't need a box spring for any of the mattresses mentioned in this video, but if you prefer the feel of a box spring to that of a traditional bed frame, feel free to go with it.
Can you flip a memory foam mattress?
It depends on the bed. Some memory foam mattresses (like the Layla mentioned here) are flippable, so will work regardless of how you orient them. Others, however, aren't designed to be flipped at all as they only feature memory foam on one side of the bed.
Is a memory foam mattress good for back pain?
It really depends on how you sleep! Though most memory foam mattresses will probably be too soft for strict back sleepers, side sleepers with aches and pains in the lower back may find that a memory foam mattress is able to alleviate tension along the spine.
The Best Memory Foam Mattresses of 2021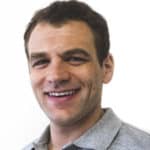 Logan is the content director of Sleepopolis, which means he not only reviews new mattresses every week, but also curates all the comparisons, best of pages, and video guides on the site. He takes a straightforward, honest approach to his reviews and endeavors to give viewers an objective look at each new product he tries out. Logan has perfected his method by personally testing over 200 different mattresses, so he's not only able to discern the overall vibe of a specific bed, but to contextualize its feel within the bed-in-a-box market as a whole. When he's not hopping on a new bed or working with our editorial team to whip up an engaging sleep education guide, you can find him reading books on world history, walking his dog Pepper, or searching for the best cheeseburger in New York City.