Shopping for the best mattress for back pain can be a tough process, especially if you're not quite sure what to look for. With so many options out there, it can be overwhelming and confusing to find the perfect mattress that prevents nagging lower back pain.
So what matters most in a mattress? In this guide, we're going to break down the parts of the mattress that are essential to provide proper support and comfort for the specific needs of back sleepers and those who experience lower back pain and other back problems.
In a rush? Click here to skip to the specific mattress recommendations for back pain below.
Factors to Consider When Purchasing a Mattress for Back Pain
Support for Lower Back Pain
Lower back pain is a real part of the nightly routine for many sleepers. Going to sleep shouldn't mean added pressure to your back, so it's crucial to find a mattress that has good support.
It's important to note that support and firmness are not the same. You can have a soft mattress that still has great support. By the same token just because a mattress is firm doesn't mean it is supportive. Adequate support results from a mattress that keeps your spine in alignment, while also remaining comfortable.
Comfort is just as important as spinal alignment. If the mattress creates pressure points on your back or elsewhere, you're likely to experience pain or discomfort during the night, invalidating the benefits from the mattress support level.
When you lie on a mattress your spine should be aligned and supported, while also providing appropriate comfort.
Ideal Back Pain Firmness & Feel
Firmness is the initial feel of the mattress. Firmer mattresses tend to "float" the sleeper more on top of the sleeping surface. As opposed to softer mattresses that allow the sleeper to sink into the mattress, providing deeper hug and body contouring.
FAQ:  What mattress firmness do I need?
Most back sleepers need and prefer a mattress that is in the medium to slightly firm firmness range. This means about a 5-7 out of 10 on the firmness scale (where 10 is the most firm). This medium level of firmness strikes an ideal balance of necessary push-back type support, while still remaining soft enough to offer comfort and remove pressure points on the sleeper.
That said, some sleepers will find that a softer mattress is better for their back. Depending on your sleeping style, softer mattresses may provide more consistent alignment along your spine, which leads to less pressure and less aches. This is usually the case for lighter sleepers. Lighter sleepers typically try to steer away from the firmer mattresses because firm might mean too much of a floating feeling, exacerbating lower back problems.
Back Pain Pressure Point Prevention
Pressure points created between your body and a mattress is one of the most important areas to pay attention to when suffering from back pain. Typically, pressure points mean there is more push back around one specific area which tends to cause misalignment along your body and spine. As your body moves out of alignment, more pressure is placed on your spine, leading to unwanted back pains.
Therefore, it's important to make sure you are not sleeping on a mattress that places pressure on any of your major joints. By doing so, your body is able to rest in a relaxed state and the chance of pressure points along the spine and lower back are dramatically diminished. 
What Causes Back Pain?
Nearly 80% of sleepers will encounter some sort of lower back pain during their lifetime. While not everyone is affected the same by these pains, we all need to make sure we are paying attention to them, as they may become worse over time if left unaddressed. The renowned Mayo Clinic breaks down back pain into two primary categories:
Back pain can come on suddenly and last less than six weeks (acute), which may be caused by a fall or heavy lifting. Back pain that lasts more than three months (chronic) is less common than acute pain.
Your specific back pain causes, needs, desires, age, and other factors will likely change the mattress types that are best suited to you. Below are a few of the primary causes of back pain and lower back pain, and what you can do to help prevent them.
Stress & Anxiety
Stress is probably the most common cause of back pain. Although it is hard to measure the level of stress an individual is under, several studies have shown that stress causes a lack of sleep. This lack of sleep means more tossing and turning throughout the night. The more you toss and turn, the more susceptible you are to pulling a muscle, or worse yet, falling asleep in a position that your body is not used to.
Additionally, less sleep opens up the door for muscles to strain more easily. If you're tired and do not receive the proper amount of sleep your body needs, your muscles have to work extra hard during the day, which could lead to lower back issues. Once these lower back issues take place, the stress circles back around and leads to a never ending cycle.
Simple solutions to stress related back pains are as follows:
Massages – these will release the built up stress and provide a better night's sleep
Eat healthy – a well balanced diet leads to better sleep and less stress. In addition, reducing caffine and sugar intake can help reduce stress as it maintains a clearer thought process
Exercise – Exercising helps to pump your endorphins (releasing them) which leads to more pep in your step and a reduced level of stress
Get enough sleep – most importantly, get enough sleep. Sleep is one of the biggest and most influential factors affecting stress levels. Make sure you allocate enough time to fully rest and recover each night.
Strained Muscles
Back pain, especially lower back pain, can result from a number of different causes. However, the cause is generally related to muscle strain or directly within the lumbar disc itself. This can result from heavy lifting, sudden movements, or other twists and movements. In any case, you'll want to consult with your doctor before making a decision on your mattress.
Your specific medical needs may make a particular firmness level or material type better suited to directly targeting your back pain problems. However, only your doctor can fully advise you on the specifics therein.
Abnormal Spinal Curvature
Sleeping, sitting, standing, it doesn't matter. If you're spine is abnormally aligned due to poor posture, you will more than likely encounter lower back pain.
With three different regions along the spine, each of them should be properly supported to help avoid back pain as a whole. The spinal regions and their importance are broken down below:
Cervical – this is the top third of your spine. This section works to support your head, which is where pillows and sleeping style come into play.
Thoracic – the thoracic section makes up the middle third of your spine. The center of your spine works to support the upper body.
Lumbar – lumbar is known as the bottom third of your spine. As the lower section of your spine, the lumbar supports our lower backs and can be considered the foundation of our back.
Good posture can help to improve most back problems. Just be sure to always remember that the three sections of your spine are trying to work together. If we place pressure on one section, the other two have to work extra hard.
Sleep Disorders
Many back sleepers suffer from snoring, sleep apnea, or other breathing related issues. This is caused by a strained airway, which can result from poor support in a mattress. When your back is properly supported, air can flow freely into your lungs, reducing snoring and potentially minimizing the effects of other breathing related sleep conditions.
Several other sleeping disorders also play a large role on back pain. If you'd like to read up on more of these disorders, they can be found at the Sleepopolis Education center.
Comfort & Cooling
By improving your airflow management you'll also improve overall oxygenation of the body. Better oxygenated cells result in better internal temperature regulation (which is important if you ever feel you sleep hot during the night). This will help to reduce lower back pain, muscle pain, and other body pain directly by improving blood flow and cell regeneration.
Certain fabrics and materials have also been shown to improve oxygenation, most notably, Celliant fibers (which are used in a handful of mattress covers, including Bear and Amerisleep). You can also find Celliant in sheets and other clothing / accessories.
FAQ:  What is Celliant and how does it work?
How Adjustable Foundations Can Reduce Back Pain Pressure
Adjustable foundations can be a great option for back sleepers since they can conform to a variety of sleeping positions. Elevating the head and foot of the mattress helps to relieve pressure points along your back. Additionally, elevating parts of your body can increase blood flow and ease breathing (and less snoring), both of which will result in reduced back pain, better internal temperature regulation, and improved restfulness.
The major cons of an adjustable foundation simply come down to the price tag and aesthetics. Needless to say, these types of foundations aren't cheap. They start around $800 for a basic model. Models with more features can be upwards of $3,000 or more. Additionally, adjustable foundations have a less-than-ideal aesthetic in the room. They can be quite large and aren't typically as stylish looking as traditional bed frames.
Despite the negatives of price and aesthetics, an adjustable foundation can be one of the best investments to your sleep and health you can make.
If you've been sleeping on an older mattress I would recommend first correcting the mattress. A good mattress on a traditional bed frame will make a significant difference to your sleep and lower back pain. However, if after changing mattresses you are still experiencing back pain you may want to consider investing in an adjustable foundation.
Mattress Recommendations for Back Pain & Lower Back Pain
Sleepopolis recommends the following mattresses for back sleepers and those who suffer from lower back pain. The following mattresses:
Provide great support
Have a medium to medium firm feel (5-7 out of 10 on the firmness scale)
Have a slight to moderate body contour and hug; provides comfort and improves support for your back
Have a good to exceptional level of deep compression support; provides consistent support for both light and heavy sleepers.
Sleep cool in terms of heat retention
Will work with an adjustable foundation
| Mattress | Description | Price | Review |
| --- | --- | --- | --- |
| | Strikes an ideal balance of comfort, support, and cooling. Amazing value for the price. | $865 | Read Review |
| | Great support, deep compression, and cooling. Uses natural materials. | $1,099 | Read Review |
| | Great support, deep compression, and cooling. Uses natural materials. More traditional quilted padded cover. | $1,099 | Read Review |
| | Colonial model - Advanced foams and design. Softer feel, but still very supportive. Celliant infused in the cover. | $1,499 | Read Review |
| | Hybrid design, memory foam + coils. Zoned coil system. Excellent deep compression, excellent edge support. | $999 | Read Review |
| | Very similar to Tempur-pedic Cloud / Contour feel. Multiple firmness levels. Classic memory foam feel. | $999 | Read Review |
| | Revere model - Advanced foams and design. Medium firm feel, very supportive. Celliant infused in the cover. | $1,199 | Read Review |
| | Hybrid design, Avena + memory foam + coils. Great support, deep compression support, and cooling. Slightly firm feel. | $1,325 | Read Review |
Leesa
The Leesa comes in at a 6 out of 10 on the firmness scale, where 10 is the most firm. With a top layer of Avena foam, the Leesa acts similar to a latex mattress in a few areas. The response times of the foams are fast, the support is excellent, and the pressure relief is above average. These three areas combine to make one of the best options for sleepers struggling with back problems.
Loom & Leaf
The Loom & Leaf mattress is slightly softer than the Leesa, but still lands in between that ideal firmness range. On a scale of 1-10, the Loom & Leaf comes in at a 5.5. This mattress is a solid choice for those struggling with back pains due to the quilted top layer backed by dense memory foam and excellent deep compression support. The Loom & Leaf does a great job providing a balanced level of contour around your body without creating an enveloped or stuck feeling.
Nest Bedding
Nest Bedding has a few different mattresses that rank well in the best mattress for back pain category. The Alexander hybrid is a mattress built from a combination of a zoned pocketed coil base and memory foam. This blend of materials allows for a nice amount of contour on top while remaining very well supported. The zoned pocketed coil system has the ability to provide support where you need it most and less where you don't.
The Nest Alexander Signature Select mattress is another option. Similar to the Loom & Leaf, the Alexander contains an all foam construction and a quilted cover. The Alexander Signature Select does offer a deeper level of sinkage, but the sinkage is well balanced. Even the lighter parts of your body will experience some sinkage, which helps to maintain consistent spinal alignment during sleep and excellent pressure point mitigation.
Amerisleep
Amerisleep's mattress line contains 5 different mattresses, each of which could be a good option for back pain. All of their mattresses are top notch with regards to helping alleviate back pain. Their covers contain Celliant, which helps to improve oxygenation in the body. Improved oxygenation lowers the risk for back pains. In addition, each of their mattresses contour is among the very best I've tested.
Amerisleep's Revere (6 out of 10 firmness) and Americana (7 out of 10 firmness) offer what I view as the best balance of comfort, support, and firmness among the Amerisleep mattress line. However, their other models, the Liberty (5 out of 10 firmness), Colonial (4-4.5 out of 10 firmness), and Independence (5 out of 10 firmness) can be good choices if you prefer a slightly softer feel. The Colonial & Independence in particular are excellent choices for both heavier sleepers, combination sleepers, and sleepers who sleep with a partner who sleeps on their side.
Purple
The Purple mattress has quickly become another popular choice for sleepers having issues with back pain. With a top layer of hyper elastic polymer, the Purple has one of the fastest response times we have seen to date.
Lighter sleepers (150 pounds or less) will want to be careful with Purple, as it can create too much of a floating feeling. If you're lighter you'll want to be sure you're okay with this type of a feel. Average weight and heavier sleepers (up to 300 pounds) will be fine though.
Back Pain Mattress Shopping & Final Remarks
In some cases, you may find great deals that are "too good to be true". Be wary of these low prices. Many times, these mattresses are made with inferior materials or practices that will eventually lead to sagging or other deterioration over time. Although slight, even a 0.5″ sag in a mattress can cause lower back pain and more restless nights. This is of critical importance, because most mattress warranties only cover sagging past 1.5″. Better warranties, including many of the mattresses above, cover sag depths of 1.0″ or greater.
There are many great options when looking for the perfect mattress to relieve that stubborn back pain. By focusing your search around mattresses that specifically target the attributes most needed by back sleepers you can find the mattress that best suits your needs. No two sleepers are alike, so be sure to choose a mattress that is right for you.
Sleepopolis is not written by doctors or medical professions and cannot provide medical advice. Consult your doctor for specific recommendations on how to best manage your sleep conditions.
Page last updated September 8th, 2017 by Logan Block
The following two tabs change content below.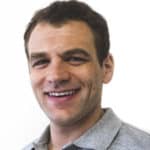 Logan Block
Logan is the director of content at Sleepopolis and the main mattress man around these parts. He's a big fan of sleeping in many sleeping positions and weightlifting.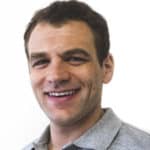 Latest posts by Logan Block (see all)