Some folks are strictly side sleepers, some love to slumber on their backs, and others settle into the stomach sleeping position every night. But what if you rock every sleep style during the course of your 40 winks? Well, you'll need the perfect all-position pillow, of course. And that's where my best pillows for combo sleepers review comes in!
In this guide, I'm presenting my top seven favorite pillows for combination sleepers, all of which I've personally tested. I'll show you what they're made of, how they feel, and leave you with a few tips and tricks to guide you in your search when you're shopping on your own!
Best Pillows for Combination Sleepers
Best Pillows for Combo Sleepers
Editor's Pick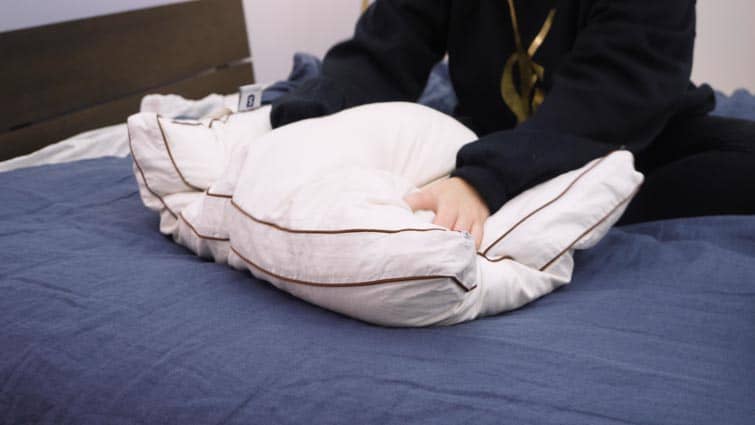 Saatva Pillow
If you're a true combo sleeper who runs the gamut of every position throughout the night, the Saatva Dreams pillow might be perfect for you. 
Firstly, this is the pillow I currently sleep with and I'm always impressed by how it supports me in every position. Finding a pillow that's lofty enough for side sleeping and compressible enough for stomach sleeping can be a challenge, but its unique pillow-in-pillow design keeps me cozy whether I'm on my back, side, or stomach. 
The outer pillow is filled with a fluffy down-alternative, while the pillow's inner core is made from shredded Talalay latex. This combo of materials makes for a soft and fluffy feel with a boost of buoyant support! What's neat about this construction, in my opinion, is that sleepers have the option to use the pillow as is, or remove the middle insert to experiment with loft and firmness. 
If you're a combo sleeper who mainly sticks to back and side sleeping, I suggest leaving the latex core inside the pillow. Conversely, those who prefer the stomach sleeping position might want to remove the insert for a softer, low-lofted pillow. Basically, this is one sleep accessory that covers all its bases. 
Personally, I enjoy this pillow exactly as it comes, and encourage combo sleepers to peruse my full Saatva Dreams pillow review for all the details! 
Price: $155-$175, depending on size. Additionally, every purchase comes with a 45-day trial period, which gives you plenty of time to test it out! 
Perfect For: Combo sleepers looking for a soft-yet-supportive pillow with an adjustable design!
See Latest Deals

A fluffable mix of down-alternative and Talalay latex makes this pillow cozy, cool, and great for combo sleepers! 
Best Pillow for Back Sleepers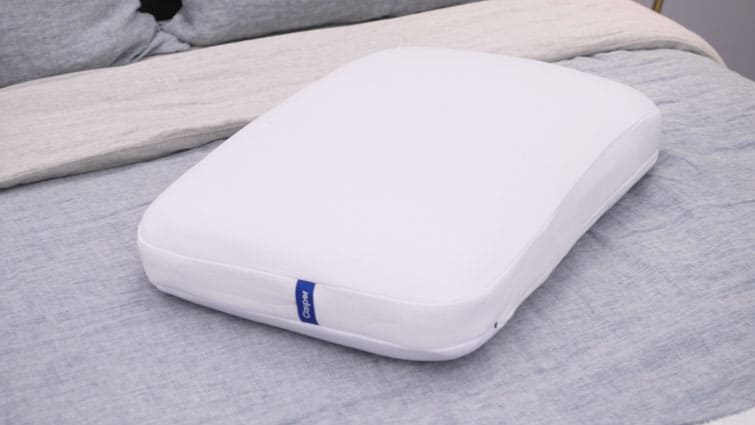 Casper Foam Pillow
If you're a combo sleeper whose mainly sticks to back sleeping, the Casper foam pillow might be the one for you. 
This pillow features a three-layer design that incorporates both high and low-density foams for a cozy, balanced feel. Its medium loft and firmness make it great for side sleeping too but, in my opinion, it's ideal for back sleeping. 
Essentially, the firm inner layer of foam serves as the support system of this pillow, while the soft outer layers cradle your head and neck. For me, this offered a cloud-like feel that comfortably held my head in neutral alignment with my spine. Oh… And did I mention that the foam in this pillow is ventilated? 
If you're worried about foam pillows trapping heat and warming up (which they totally tend to do), rest assured that these ventilated foam layers promote cooling breathability and great airflow. Plus, it's covered in a moisture-wicking fabric designed to keep those night sweats at bay. 
But this isn't the only Casper pillow that's great for combo sleepers. The Original Casper pillow is a tried and true all-position pillow, so check it out after reading my Casper foam pillow review! 
Price: $89-$119, with a 1-year warranty and a generous 100-night trial period.
Perfect For: Back & side sleepers looking for a breathable foam pillow!
10% Off Pillows - New Year's Sale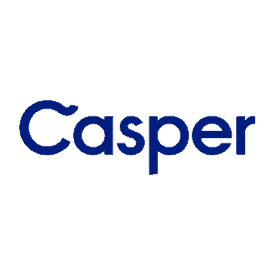 The Casper Foam Pillow sleeps cool and has the balanced support that's great for back and side sleepers!
Best Hypoallergenic Pillow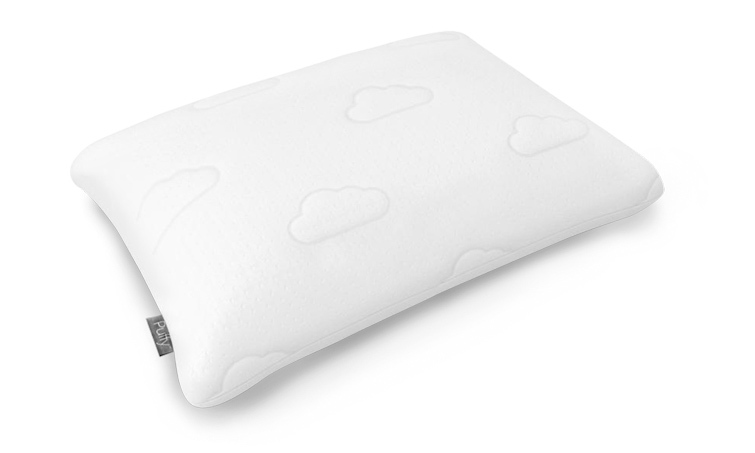 Puffy Pillow
Next up is the Puffy Pillow from, you guessed it, our friends at Puffy! 
The Puffy Pillow comes in two sizes, standard and king. The brand recommends pairing the king-sized pillow with their Puffy Lux Hybrid mattress. I really like how this pillow comes in both white and gray color options as well, making it a great fit for any bedroom!
This hypoallergenic and dust mite-resistant pillow is made of a special blend of polyester and bamboo rayon, making it a great choice for those who suffer from allergies. Its cover utilizes the bamboo rayon material to make the Puffy breathable and quite cool, plus it's washable!
It gets even better with adjustable comfort! No neck and shoulder height is quite the same, and Puffy took notes. Inside the pillow, you'll find an inner sleeve which you can remove or add foam to make it work best for you. When they say their pillows have cloud-like comfort, they aren't messing around. This makes it a great option for combo sleepers looking for added support in head, neck, and shoulders.
Shipping right to your door via FedEx within 1 – 3 business days, you can also find great convenience in purchasing this pillow.
Price: $79-$99, with a lifetime warranty and an extra-sweet 101-night trial period.
Perfect For: Combo sleepers looking for an allergy-friendly pillow.
Check Prices Here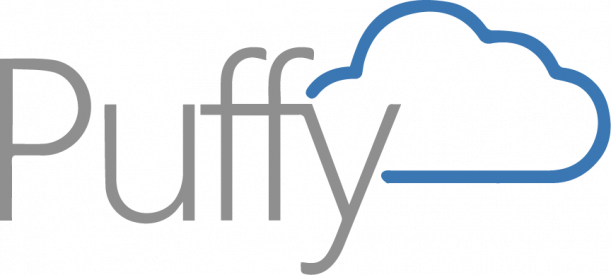 The Puffy Pillow is a great choice for sleepers looking for a pillow with customizable comfort, targeted support, and allergy-friendly properties.
Best for Neck Pain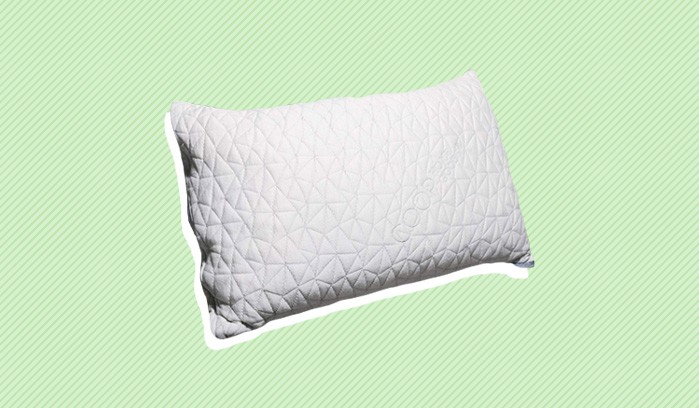 COOP Home Goods Pillow
Depending on your preferred sleeping position, you'll want a pillow with either a high, medium, or low loft. Typically high is best for side sleepers, medium for back sleepers, and low is ideal for stomach sleepers. It's important to have the right loft for all sleepers, but especially those who suffer from neck pain, since they really need to make sure their spine is neutrally aligned. That's why I've chosen the COOP Home Goods pillow as the best pillow for neck pain — it's fill is removable and it comes with extra fill so it's truly customizable for all sleepers.
Another great thing about this pillow is that it sleeps super cool. Its cover is made from a blend of bamboo and rayon that's designed to help regulate your temperature. Also, the cover is easily removable, so washing should be a breeze.
Learn more in my full COOP Home Goods pillow review.
Save 10%!

The COOP Home Goods pillow is made from shredded memory foam and microfiber. It comes with an extra 1/2 pound bag of fill so it's customizable for every sleeper.
Best Cooling Pillow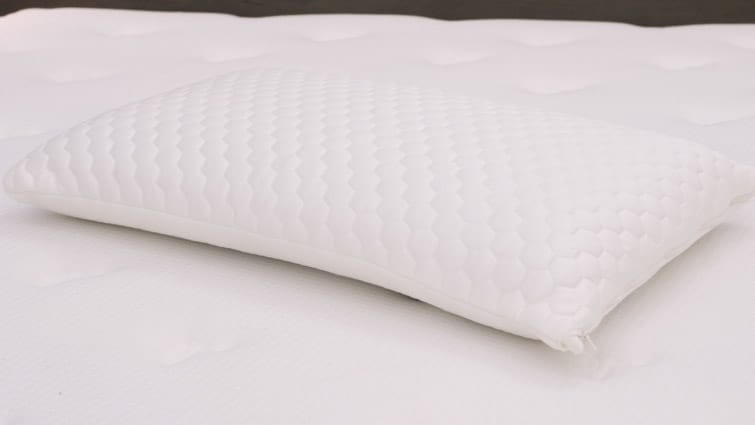 Brooklyn Bedding Luxury Cooling Pillows
Here we have the aptly named Luxury Cooling Pillow from Brooklyn Bedding, perfect for combo sleepers who run hot. 
Before I even get into all the fun cooling features it has to offer, I should note that this pillow comes in two different loft options. There's a high-profile pillow for back and side sleepers, and a low-profile option that's ideal for stomach sleepers. So, between the two of them, combo sleepers are fully covered! 
That said, my favorite thing about this pillow is how icy-cool it is. It's covered in phase change material, filled with ventilated foam, and infused with copper and graphite. Phase change material is an ultra-cooling textile crafted to feel soothing and crisp on the skin, while copper and graphite serve to dissipate body heat. 
Plus, this foam's ventilation promotes great breathability! If you're a combo sleeper looking for a cooler way to slumber, I heartily suggest checking out my full Brooklyn Bedding Luxury Cooling Pillow review. 
Price: $129-$149, which is a little pricier than the others in this roundup. But keep in mind that pillows with advanced cooling properties tend to come at a higher price point. 
Perfect For: The combo sleeper who runs hot! 
Save 20% with code SLEEPOPOLIS20
Brooklyn Bedding Luxury Cooling Pillows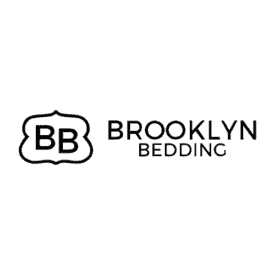 Brooklyn Bedding Luxury Cooling Pillows
Hot sleepers that are tired of flipping the pillow looking for the cool side will love the Brooklyn Luxury Cooling Pillow! 
Best for Side Sleepers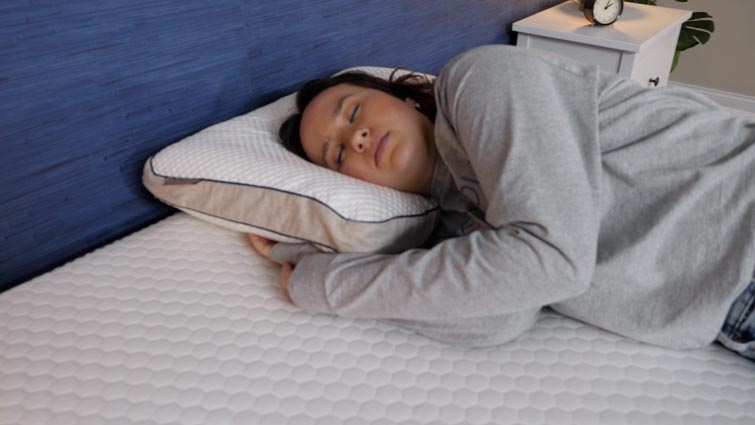 DreamCloud Best Rest Pillow
The Best Rest is a cooling, memory foam pillow by mattress giant, DreamCloud. I chose the Best Rest because it has nice support for back and side sleepers, and especially back/side combination sleepers. Its medium firmness keeps the head and neck elevated for side sleepers, and back sleepers will enjoy its rectangular, flat surface that keeps the neck comfortable.
This is also a great pillow for hot sleepers, thanks to its construction of CopperGel foam and a cool-to-the-touch polyethylene, polyester, and spandex blend cover. The copper proves to prevent the retention of too much heat and the foam is also perforated, which allows for airflow.
Wondering if this DreamCloud pillow will give you the "best rest" of your life? Check out my full DreamCloud Best Rest pillow review for more.
Check Prices Here
DreamCloud Best Rest Pillow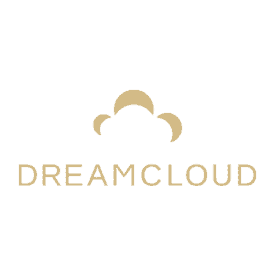 DreamCloud Best Rest Pillow
The DreamCloud Best Rest Pillow has a lofty profile and medium-firm feel  — the ideal recipe for side sleepers!
Best Customizable
Nectar Resident Pillow
Nectar's Resident pillow is made of memory foam and allows you to adjust its firmness. I chose this pillow for this roundup because these pillows come purposely overstuffed, so that you're able to make a vast amount of adjustments for the Resident to work for you.
The Resident's adjustability makes it a great option for a variety of sleepers since they're able to modify this pillow to a variety of lofts. Its unique pillow-in-pillow design has a supportive outer shell for loft and comfort and an inner shell of soft foam. These high quality shells also add to its durability, making it a long-lasting pillow. You can also spot clean this pillow with ease!
Check Prices Here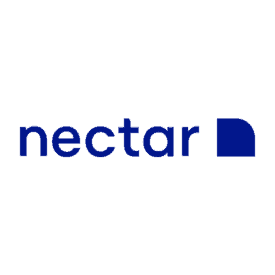 The Nectar Resident pillow has removable fill so you can adjust the pillow to your desired loft and firmness.
Best Organic Pillow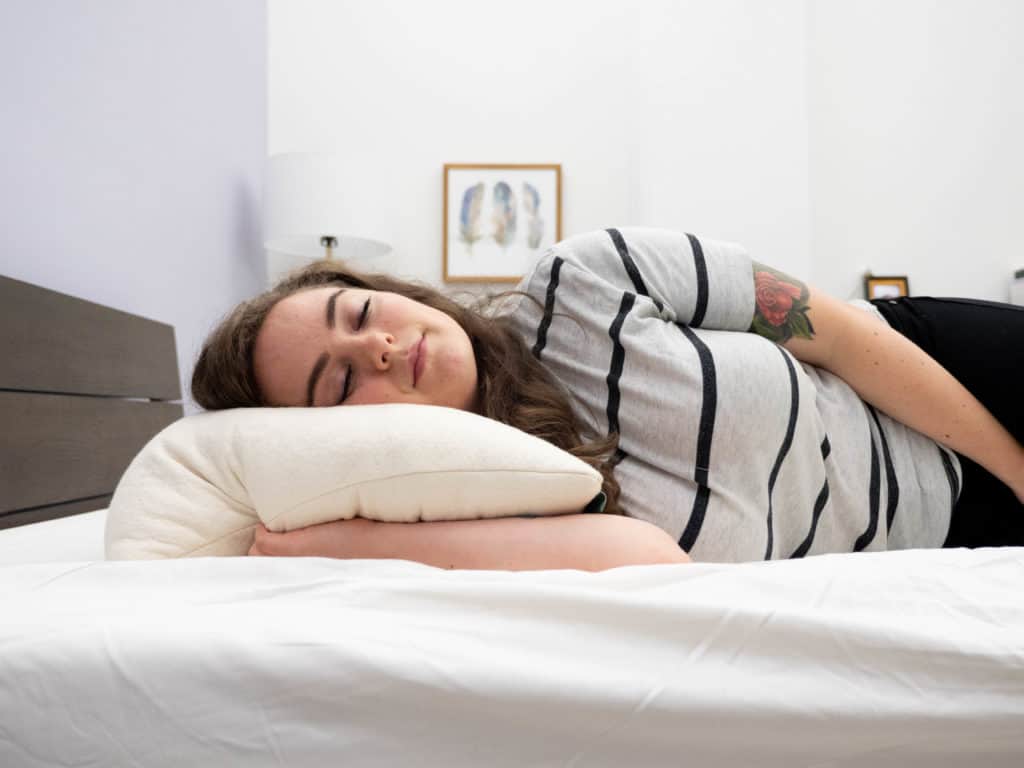 Avocado
And last but certainly not least on this list is a pillow I picked specifically for eco-friendly combo sleepers — the Avocado. 
From the organic cotton cover fabric to the internal fill, this entire pillow is made from natural, sustainable materials. It's filled with an even mix of Kapok (a fluffy tree fiber) and shredded Dunlop latex, which combine to offer a medium-firm feel. Combo sleepers who prefer a more firmly supportive pillow might be most compatible with this one! 
That said, one of the great things about this pillow is that it's adjustable. If you ever find that it's too firm or lofty, simply unzip the cover, reach inside, and play around with the stuffing until you reach your perfect comfort zone. It's also worth noting that pillows filled with natural materials tend to do a great job of maintaining their shape over time, and I definitely found that to be the case with this one! 
For all the details on this cozy organic pillow, check out my full Avocado pillow review. And while you're at it, take a peek at our Avocado mattress review, too! 
Price: $89-$109, with a 100-night trial and 1-year warranty. 
Perfect For: The eco-friendly combo sleeper looking for a firmly supportive, organic pillow!
See Latest Deals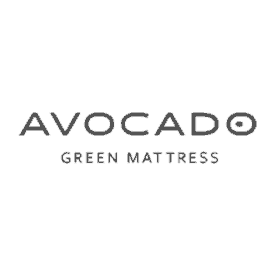 The Avocado pillow offers medium firmness, adjustable support, and all-natural materials for the eco-friendly side sleeper! 
Best Latex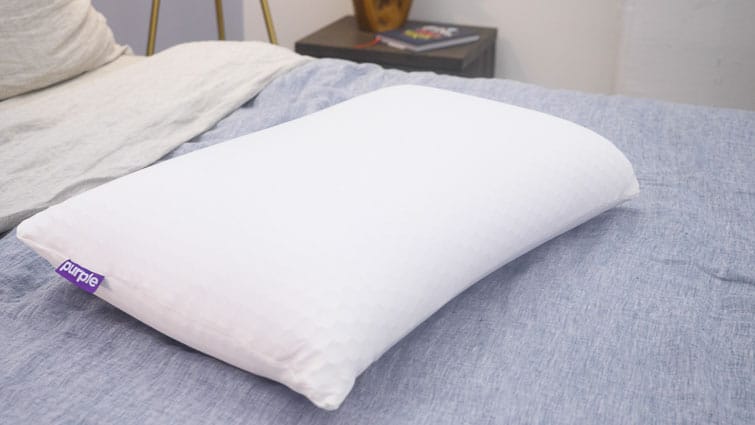 Purple Harmony
If you're looking for an all-position pillow that sleeps nice and cool, allow me to introduce the Purple Harmony. 
Made from a combination of Talalay latex and Hyper-Elastic Polymer, this pillow does a fantastic job of conforming to pressure. For those unfamiliar, Hyper-Elastic Polymer is a super bouncy and durable material that features prominently in the Purple Original mattress and Purple original pillow. It's kind of rubbery, very bouncy and, in this case, helps the Harmony maintain its shape night after night. 
Meanwhile, the latex core boosts this pillow's buoyant resilience, helping it to adapt to your head and neck. Not only does it support me in every sleeping position, but it adapts to the natural contours of my head and neck to keep my spine in a neutral alignment. 
If you're a hot sleeper in search of a cooler way to snooze, I heartily suggest you read my full Purple Harmony review. 
Price: $159, with 100-night trial period and a 1-year warranty. 
Perfect For: Sleepers looking for a bouncy, durable, and breathable pillow to help them alleviate neck pain! 
See Latest Deal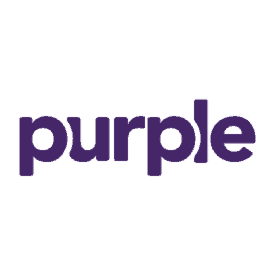 The Purple Harmony is great for any position sleeper and is extremely breathable to help you sleep cool through the night!
Best Down Pillow
Brooklinen Pillow
Combo sleepers who love a fluffy and feathery feel might be particularly well-suited to the Brooklinen Natural Down pillow. 
Stuffed full of white duck down, this pillow is fluffy, huggable, and features a high fill power of 600. Fill power is the term used to measure the loft of a down product, and, at 5-inches high, this one is pretty lofty. That said, its super soft feel makes it easy to compress and fold into the loft of your liking. As I mentioned up top, this kind of versatility lends itself well to combo sleeping!  
Additionally, down-lovers might like to know that this pillow has been treated with Ultra Fresh Antibacterial Additives, an OEKO-Tex certified technology used to make it hypoallergenic. So, if you've avoided real down because of sensitive skin or allergies, take note that this pillow was crafted to be extra resistant to mold and mildew. 
Because this is a traditionally shaped pillow, you can feel free to dress it with a pillowcase if you prefer. But the 400 thread count cotton cover is smooth, breathable, and hypoallergenic, making it totally safe to enjoy sans pillowcase.
Intrigued? Well you can learn everything there is to know about this pillow in my full Brooklinen Natural Down pillow review!
Price: $99-$119, which is a great deal for a natural down pillow. Plus, Brooklinen offers a 365-day return policy and a lifetime warranty!
Perfect For: Combo sleepers looking for a fluffy all-position pillow filled with real down! 
Save 15%

Brooklinen's Pillow provides plush and fluffy comfort for those interested in ethically sourced down! Enjoy 10% off your order with code SLEEPOPOLIS10!
Methodology: How Do I Pick A Pillow For Combo Sleepers?
Before we get up close and personal with each pillow, let's discuss the things you should look for in order to find the perfect pillow for your combo sleeping needs. You'll want to pay close attention to loft, firmness, and internal fill, all of which I'll describe below!
Loft
Regardless of your preferred position, the first thing to pay attention to is loft, or the "height" of the pillow. In order to maintain healthy posture and relieve pressure throughout the body, side sleepers need a high-lofted pillow, stomach sleepers need a low-lofted pillow, and back sleepers can float in the middle. So… what happens if you sleep in every position?
Well, it can actually be a little tricky! But here's what I suggest: Aim for a pillow with a lofty build and a soft level of firmness in order to create a balanced feel that lends itself well to every sleep style. For example, as a combo sleeper myself, I use a high-lofted pillow that's soft enough to fold and compress into the loft that suits me best.
Firmness
As you can see, loft and firmness go hand in hand. For example, a pillow with a profile of 6-inches is considered very lofty, but the softer it is, the more it'll compress into a low loft. Similarly, a pillow with a low, 2-inch profile is more likely to maintain that exact loft if it's got a firmer feel.
That said, take some time to think about which positions you sleep in the most. If you stick to back and side sleeping, I suggest shopping for a pillow with a medium-firm level of support to make sure it'll keep its loft while you snooze. Conversely, those who occasionally sleep on their stomachs should make sure their pillow is soft enough to compress into a low loft (but fluffable enough to maintain a higher loft when needed!).
Internal Fill
Lastly, I consider internal fill. Keep in mind that every material offers its own unique feel and support, so take some time to consider what works best for you. If you have no idea where to start, take a look at some of the most popular fills below:
Memory Foam – Memory foam is known for its moldable feel, slow response to pressure, and contouring support. Sleepers who like to deeply sink into their pillow might be most compatible with this material! For a wide range of options, be sure to check out my roundup of the best memory foam pillows.
Latex – Pillows filled with latex tend to be lighter in weight with a springy kind of support. Sleepers who feel trapped by the deep sink of memory foam might prefer latex as it positions you more on top of the pillow. Plus, latex is a natural material that tends to be quite breathable! To explore your options, check out my best latex pillows review.
Down & Down-Alternative – Both down and down-alternative pillows offer a soft feel that can be fluffed, folded, and easily compressed. Down-alternative, in particular, is often blended with other materials (such as shredded foam, latex, or polyester) to boost a pillow's plushness. Sleepers who prefer a light and feathery feel might be most compatible with down or down-alternatives (but take some time to see how down compares to memory foam!).
I also have a bit of a pro-tip to impart: Picking a pillow with an adjustable fill is great for combo sleepers or those still experimenting with firmness and feel. Adjustable pillows give you the option to manipulate the internal fill to your liking, essentially allowing you to customize it.
FAQs
What is the best pillow for all sleep positions?
Finding the best all-position pillow can often depend upon body type and personal preference. That said, combination sleepers may find that using a pillow with an adjustable fill is the best way to accommodate their varying sleep styles.
Is memory foam good for side sleepers?
Side sleepers may find that memory foam pillows are a great option, as they typically offer a tight conformance to the head and neck. Additionally, memory foam pillows are often lofty and dense, helping side sleepers to maintain healthy posture.
What is the best pillow for a side stomach sleeper?
Side sleepers need a lofty pillow with a firmer feel while stomach sleepers typically need the exact opposite. Because of this, it can be tough for combo sleepers to find the perfect pillow. That said, I suggest finding a pillow that can be fluffed into a high loft, but is soft enough to compress into a low loft. Additionally, using a pillow with an adjustable fill can be a great way to customize its support to your liking.
Final Thoughts
Now that you've taken a close look at my favorite pillows for combo sleepers, you're well on your way to picking the one that's perfect for you. And as you carefully weigh your options, don't forget to keep a close eye on loft, firmness, and materials in order to find the one that best suits your unique sleep needs.
Additionally, I suggest you take advantage of those trial periods when they're offered! After all, personally testing a pillow can be a great way to determine whether or not it's the best fit for you. But one thing's for sure — subscribing to our YouTube channel and following Sleepopolis on social media will guide you in your quest for better sleep. Sweet dreams, everyone!
Sarah is the Senior Writer and bedding expert at Sleepopolis. Every week, she personally tests and reviews new pillows, sheet sets, and other sleep accessories. She accompanies every video review with a meticulously detailed article to ensure her audience has all the pertinent info they need for the best shopping experience possible. Perhaps that's why her fans have dubbed her "the most thorough pillow reviewer on the Internet." Having tested everything from sleep trackers to mattress toppers, Sarah's expertise runs deep and is always expanding. She received her degree in Creative Writing from Brooklyn College and spends her free time doing stand-up, making pasta, and hanging with her cats.