For many sleepers, sleeping warm is a nightly frustration that is a perpetual detriment to restful and comfortable sleep. Your weight, home, climate, age, and personal preference can all impact how hot you sleep. These factors play into the bed you're sleeping on as well. The combination of your mattress, mattress protector, sheets, and bed foundation are all involved in how cool or warm your sleep experience is.
In this guide, I'm going to review the year's best mattresses for hot sleepers. These are sleepers who I would describe as above average in terms of their cooling needs. The right mattress, combined with other cooling bedding accessories, can help you stay cool and comfortable all night long. Read on below to see my cooling mattress picks!
What's the Best Cooling Mattress for Hot Sleepers?
I'm going to focus this guide mostly around some of my favorite cooling mattresses, though I'll briefly touch on a few key materials to watch out for, bedding and accessory options that can further help to improve the cooling of your mattress.
How I Picked These Cooling Mattresses
Editor's Pick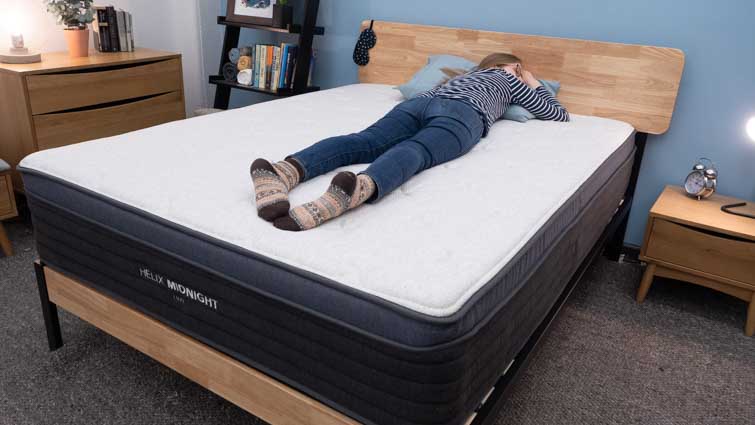 Helix Midnight Luxe
My favorite cooling mattress of the year is the Helix Midnight Luxe. This hybrid bed combines memory foam with pocketed coils to offer a supportive combination of bounce and pressure relief. I think it will appeal to most sleepers looking for a cooling bed, which is why I'm so excited about it!
The Midnight Luxe has a medium-firm feel that almost any sleeper should find comfortable. This is also a bonus for couples, especially couples with different sleep preferences. This mattress also offers a great balance of body-contouring and bounce, so it really hits that sweet spot between mobility and cushioning. It's zoned for support, which means it will feel soft and cuddly near your shoulders, but buoyant and supportive around your lower back. All in all, most sleepers should feel comfortable on this bed!
And like all Helix Luxe models, the Midnight Luxe sleeps cool thanks to a special Tencel cover and ultra-breathable pocketed coils. So I'd highly recommend any hot sleepers out there check it out.
Is the Helix the hybrid of your dreams? Learn more in our full Helix Midnight Luxe mattress review.
Spring Sale: Up to $200 Off + free pillows!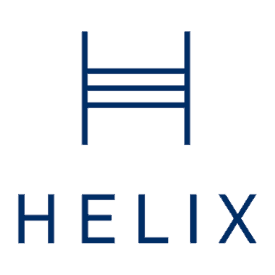 Whether you choose the standard or luxe edition, Helix mattresses have something to offer every style of sleeper! 
Best Foam Mattress for Hot Sleepers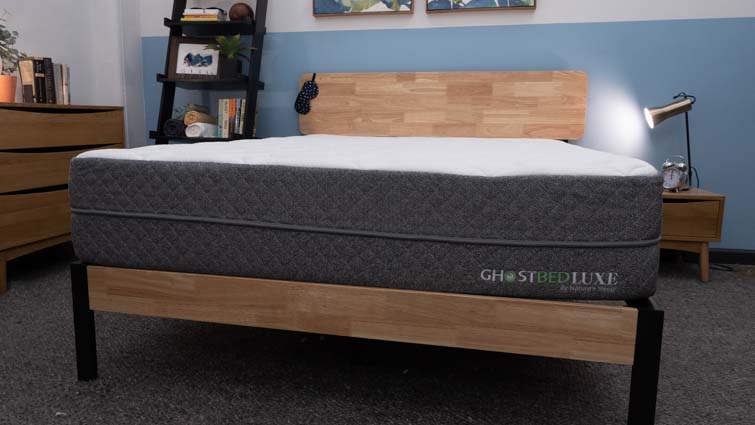 Ghostbed Luxe
While foam mattresses are great for comfort, they can have some trouble with heat trapping, causing sleepers to overheat throughout the night. The GhostBed Luxe is an all-foam mattress that uses materials that do a great job of dissipating body heat to make sure you stay cool.
One problem with body-contouring mattresses like the Luxe is that people sink into them, which can increase insulation and trap body heat. The GhostBed Luxe uses cooling phase change material and gel memory foam to help draw heat away from the sleeper. This means you shouldn't overheat on this mattress. Along with all of its cooling benefits, the GhostBed Luxe is great for side sleepers thanks to its pressure-relieving feel.
Learn more in our full GhostBed Luxe mattress review. And if you're planning to buy a foundation or adjustable base from GhostBed as well, check out their adjustable base bundles to save on your mattress and your base purchase!
4th of July Sale! 30% Off Mattresses + 2 Free Luxury Pillows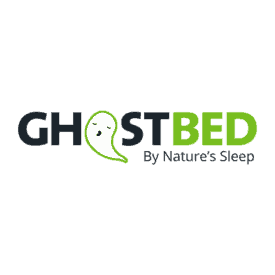 Designed with cooling in mind, the GhostBed Luxe is fantastic for those who sleep hot at night. 
Best Innerspring Mattress for Hot Sleepers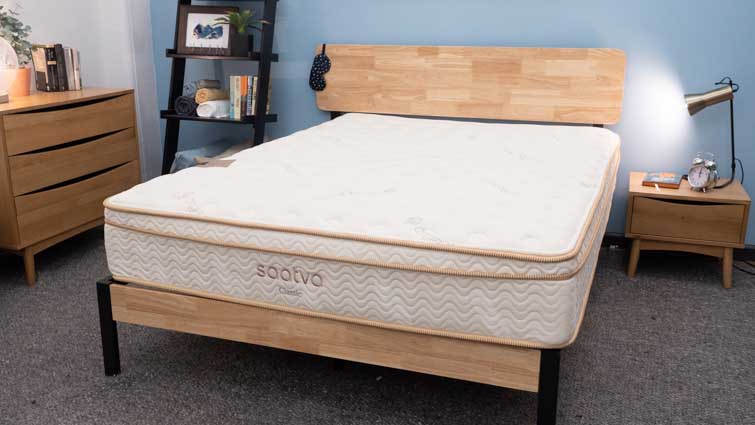 Saatva Mattress
An innerspring mattress can be an excellent option for folks who sleep hot. Typically built with a tall internal system of coils, these beds promote a ton of airflow, which helps to dissipate body heat and imbue the structure with some great breathability. Sound intriguing? Well then, you may just want to take a look at one of my favorite innerspring mattresses on the market: the Saatva.
Built with a coil-on-coil construction, this bed is bouncy, responsive, supportive, and, yes, super cooling. It's got a traditional feel to it, so could work especially well for hot sleepers who like a slightly firmer vibe. If you're a back sleeper, let's say, who struggles with sleeping cool at night, the Saatva could be an excellent option for you. Couples, combo sleepers, and heavier folks could also find a lot to love on this buoyantly breathable bed.
For more on the Saatva, head on over to my full Saatva mattress review.
$200 Off!

The Saatva mattress combines a luxurious pillow-top layer with two sections of coils for that classic innerspring feel. 
Best Cooling Mattress for Couples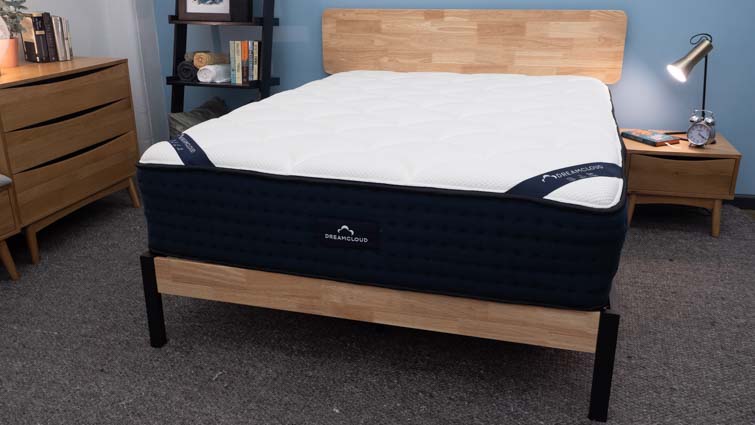 DreamCloud
Do both you and your partner sleep hot? Well then, you'll need a mattress that's able to pull double-duty to cool you and your bed mate down. Thankfully, I know just the model for you: the DreamCloud mattress. 
This bed features layers of gel-infused memory foam and pocketed coils. The gel infusion in the memory foam works to mitigate the material's tendency to trap and absorb heat while the pocketed coils provide plenty of space for air to flow throughout the mattress. Cooling properties aside, this bed also has excellent edge support, which means couples will be able to stretch all the way to the sides of the mattress. All in all, this high-quality bed is built to comfortably sleep two while keeping the temperature nice and low.
Sound like a winner? Then head on over to my full DreamCloud mattress review for more! 
Save $200 + Free Gifts with Purchase!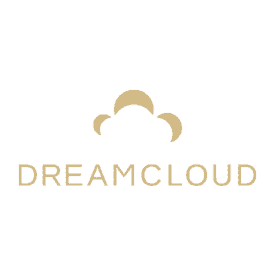 This tall hybrid mattress combines foams with pocketed coils for a luxuriously supportive sleeping experience. 
Best Cooling Mattress for Side Sleepers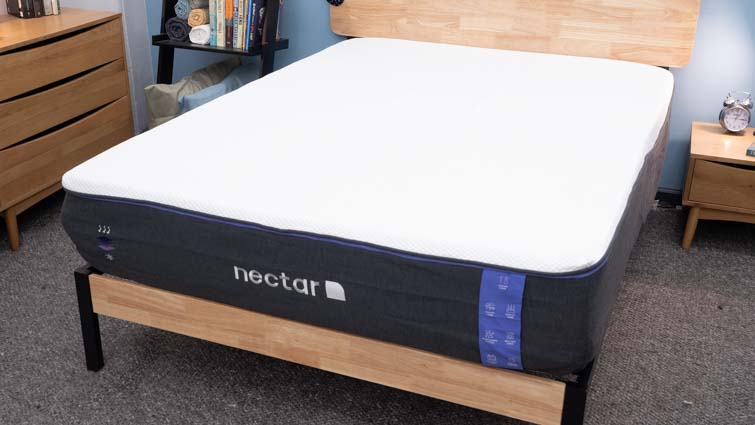 Nectar Premier
Side sleepers generally like softer mattresses in order to get pressure relief at the shoulders. Materials like memory foam can be great for side sleepers because it allows them to sink deep into bed and spreads out the weight concentration in order to avoid aches and pains. The problem with memory foam is that as you sink it, it tends to trap your body heat and cause you to start sweating at night.
The Nectar Premier uses a thin, breathable, cool to the touch cover and combines that with a gel infusion into their memory foam to help it sleep cool throughout the night. Along with that the Nectar Premier has a really soft feel that is great for side sleepers that have shoulder pain issues. If you're a side sleeper looking for a cooling mattress, the Nectar Premier could be the answer!
Read our Nectar Premier mattress review to learn more.
$399 in Free Gifts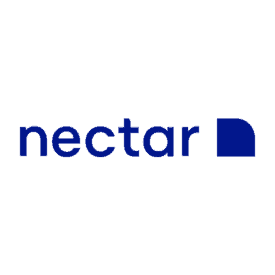 The Nectar Premier uses thick memory foam for a gentle feel that side sleepers will love. Use this link to check the current discount offer!
Best Cooling Mattress for Pressure Relief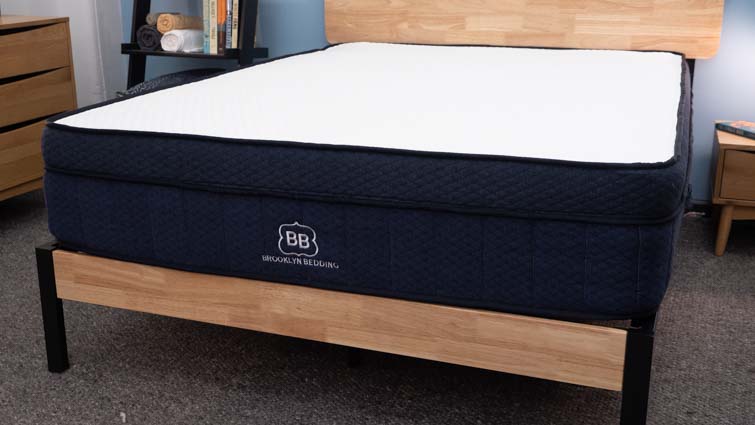 Brooklyn Bedding Aurora
When looking for a cooling mattress you're going to want to pay close attention to the design of the mattress and the materials that are used in the layers of the bed. The Brooklyn Bedding Aurora was designed with the explicit goal of helping people sleep cool throughout the night. This design starts with the cover which uses Phase Change Material, a material that has a cool to the touch feeling. Below the cover are layers of CopperFlex and TitanFlex foam, Brooklyn Bedding's proprietary materials that help to dissipate body heat while offering pressure relieving comfort.
Along with sleeping cool, the Brooklyn Aurora is also a great option thanks to its soft feel that's great for side sleepers. The Aurora could also be a good choice for couples thanks to its ability to isolate motion transfer, helping people sleep through the night if they share the bed with a restless sleeper. So if you want a mattress that sleeps extremely cool, that's also really comfortable, go with the Brooklyn Bedding Aurora.
Read the Brooklyn Bedding Aurora mattress review to learn more about the cooling materials it uses.
Save 25%
A stand out feature of this bed is its ability to sleep extra cool at night, which could be a plus for sweaty sleepers!
Best Natural Cooling Mattress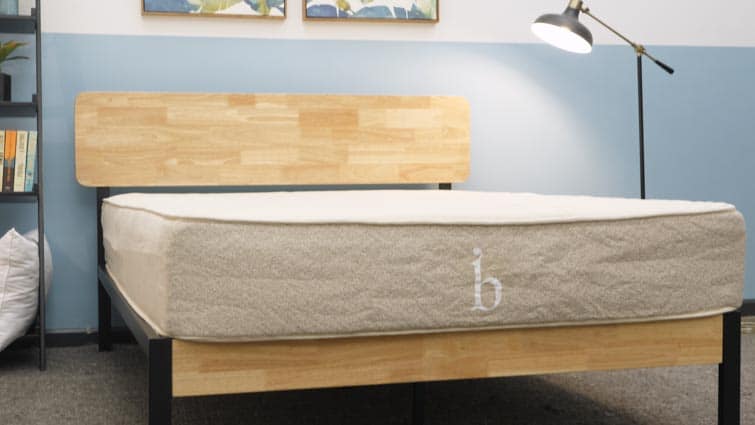 Birch Living Bed
If you're an organic shopper looking for an all-natural mattress the Birch might be the right bed for you. This eco-friendly mattress combines organic cotton and wool with bouncy latex and steel coils for a totally green build. The Birch is also allergen and plastic-free, so you can feel at ease sleeping on it.
Plus, latex is naturally bouncy and cooling, which means hot sleepers and combination sleepers should feel comfortable on this bed! The Birch has a firm feel best-suited for back and stomach sleepers, but side sleepers can add an optional pillow top for more cushion.
Interested in this bed? Check out my full Birch Living Bed review.
$200 off + Free Pillows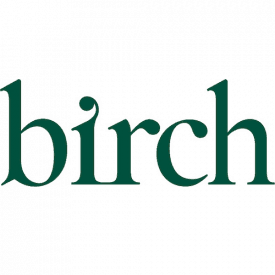 The Birch Living Bed is all-natural and super cooling!
Best Cooling Mattress for Back Sleepers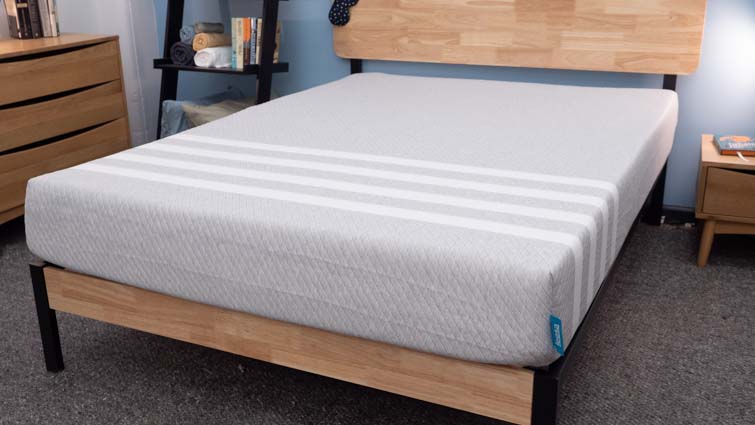 Leesa
If you're a hot sleeper who also happens to doze primarily on your back, allow me to introduce you to the Leesa mattress. This all-foam model not only regulates temperatures remarkably well, but does so with an eye toward optimized spine support. 
So, how does the Leesa pull off this impressive feat? Well, the secret lies in the layering. Here, you'll find a comfort layer of the brand's breathable foam (which has a firm feel) over one of memory foam. This placement is important for two reasons: 1). It helps to mitigate memory foam's tendency to overheat at night by creating a sort of "temperature shield" between the sleeper and the memory foam and 2). The breathable foam's buoyant lift works to cut down on the sinkage of the memory foam, thereby lifting the spine into a nice, neutral alignment. It's a one-two punch of cooling and support that just can't be beat! 
To learn more about this bed, hop on over to my full Leesa mattress review.
Summer Sale: Up to $400 Off Mattresses and 15% Off Bundles!

Great for Back Sleepers
Sleeps Cool
Best Cooling Memory Foam Mattress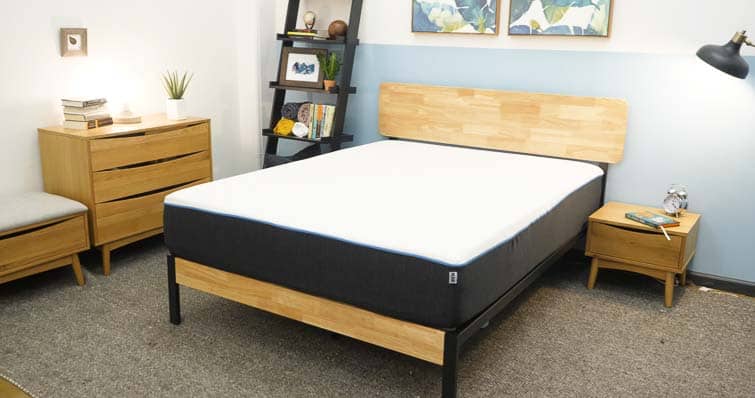 Bear Pro
Memory foam has been one of the most popular materials used in bedding for decades because it allows people to sink in for comforting pressure relief, something that is super important for side sleepers or anyone trying to alleviate joint pain. One of the biggest drawbacks with memory foam is that it absorbs people's body heat, causing them to sweat during the night and kick off the covers to get back to sleep. The Bear Pro is a memory foam mattress that uses infusions into its foams to provide incredible memory foam comfort, while drawing heat away from the sleeper for cooling.
Along with cooling I think the Bear Pro is great for side sleepers because of its soft feel. I also think it's a great choice for couples because of its impressive motion isolation, so if you're looking for memory foam comfort, without sleeping hot, then the Bear Pro is the way to go.
Read our Bear Pro mattress review for more!
25% Off + Free Gifts With Code CHILL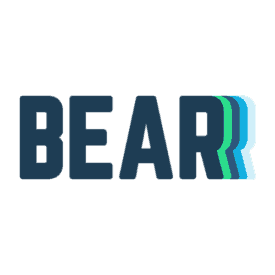 The Bear Pro is a great all foam option for side sleepers looking for plush comfort! 
Best Soft Cooling Mattress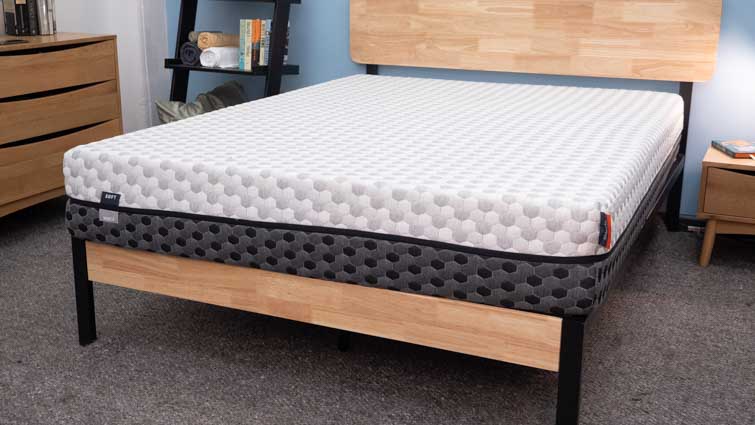 Layla Mattress
Folks looking to snuggle down into an ultra-soft cooling mattress should check out the Layla. This all-foam bed sleeps cool thanks to a copper infusion in its memory foam comfort layer, which helps draw heat away from the sleeper. There's also a bit of gel infused right into the cover, which further assists with temperature regulation and cooling. 
Cooling features aside, the Layla is also a flippable mattress, with one side being firmer than the other. No matter which side you choose, you'll find the same cooling properties as well as a layer of memory foam for some great pressure relief. If you're a back sleeper, you'll probably feel best on the firmer side, which should keep the hips elevated and aligned with the spine. Side sleepers will probably prefer the plusher feel of the soft side, which should help relieve pressure around the shoulder and hip. Bottom line? If you love the contouring feel of a soft mattress, but need to sleep cool, the Layla could be for you.
Is the Layla right for you? Learn more in our comprehensive Layla mattress review. 
Memorial Day Sale: Up to $200 off + free gifts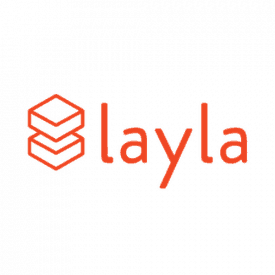 A flippable design makes the Layla mattress a truly customizable bedroom accessory. 
What materials make the best cooling mattress?
The materials used in the mattress are an important factor in determining whether it sleeps cool, warm, or hot. In any case, there really is just one fundamental factor that determines cooling. How well (or poorly) a material is able to breathe, allowing air in and out of the material.
For example, a traditional spring coil can easily breathe, given that the coils are very thin and at most will be wrapped in a thin layer of foam or fabric, however, there is still lots of air between each coil. A material like memory foam may not breathe as well as a coil, as there is simply more material preventing air from circulating in and out of the mattress.
Similar to breathability, a material's heat conductivity and heat retention are important. A steel coil isn't great at absorbing your body heat and it's even worse at holding onto that heat. However, a traditional memory foam soaks up body heat and retains it, usually causing that memory foam to feel a bit softer and warmer.
Over the course of the last couple of years, I've tested all major online mattress companies in the US and a handful of the big brands as well. In that testing I've come to believe that the cooling of materials is generally ordered as follows (from most cool to least cool):
Coils
Latex
Gel
Advanced poly foams
Advanced memory foams
Basic poly foams
Basic memory foams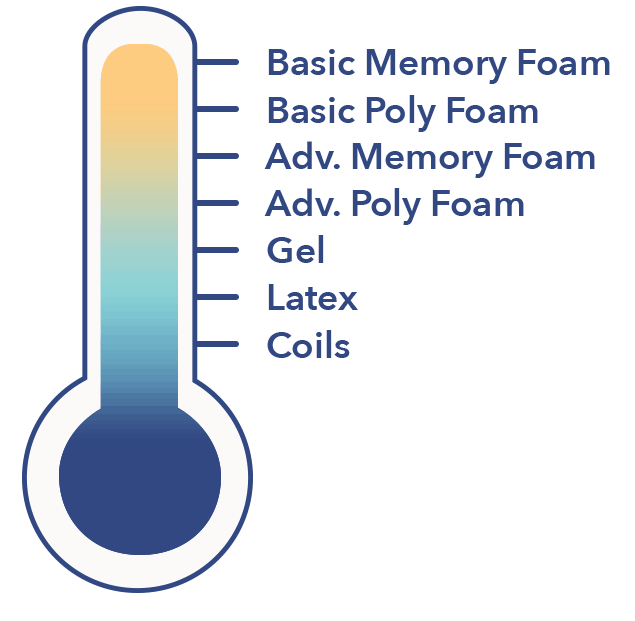 It's important to remember that the materials used alone are not the only factor that determines the cooling of a mattress. The combination of materials, layer design, and cover also plays an important part.
Coils & Springs
These are what you would describe as the most traditional of mattress types. They use one or more layers of coils/springs. As such, they are primarily airing with thin coiled metal springs that provide comfort and bounce for the mattress. Bear in mind, most coil mattresses still contain some foams (usually polyfoam or memory foam). These foams are mostly quilted within the covers of the mattress. Many times they are not explicitly disclosed.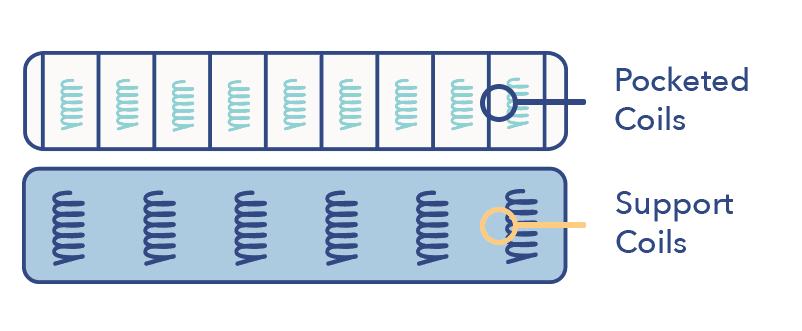 Latex Foam
Latex foam doesn't change its feel based on how hot or cold the room is because it is not a good conductor of heat. It always will feel the same. Additionally, most latex foam layers are aerated, which allows for greater airflow. This combination of factors makes latex a great option for cooling in a mattress.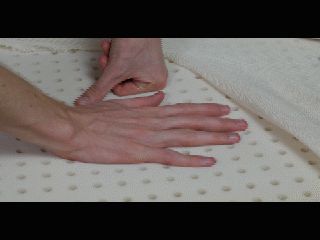 However, this is only true of 100% natural latex. Blended or synthetic latex is aerated in the same way, but they also share qualities of poly foam, in some respects. This isn't to say that all synthetic or blended latexes are bad or not cool, they certainly can be. However, you'll want to be sure you know the types of latex being used in the mattress to make a proper judgment call.

Gel & Infused Materials
In shopping for a mattress you'll see lots of gels, gel-infused foams, copper-infused, graphite, and other materials. Using these materials isn't bad, in many cases they can and will help to regulate the temperature within the mattress. However, it is heavily dependent on how those materials are being used.
A true gel works like water. Water helps cool because it can absorb an enormous amount of heat before the temperature of the water has been discernibly changed. The gel works the same way. It absorbs heat and holds it. In this way, a gel has a maximum level of heat it can absorb before it too will begin to heat up.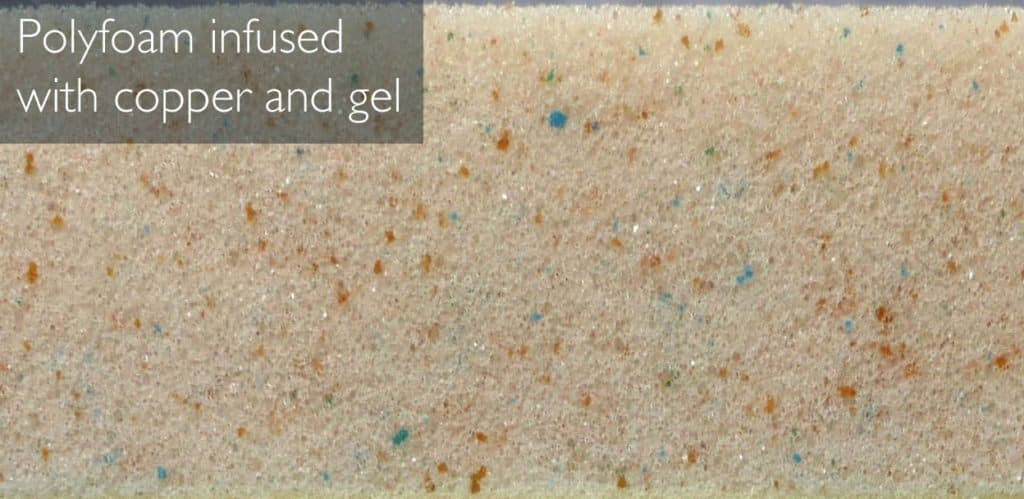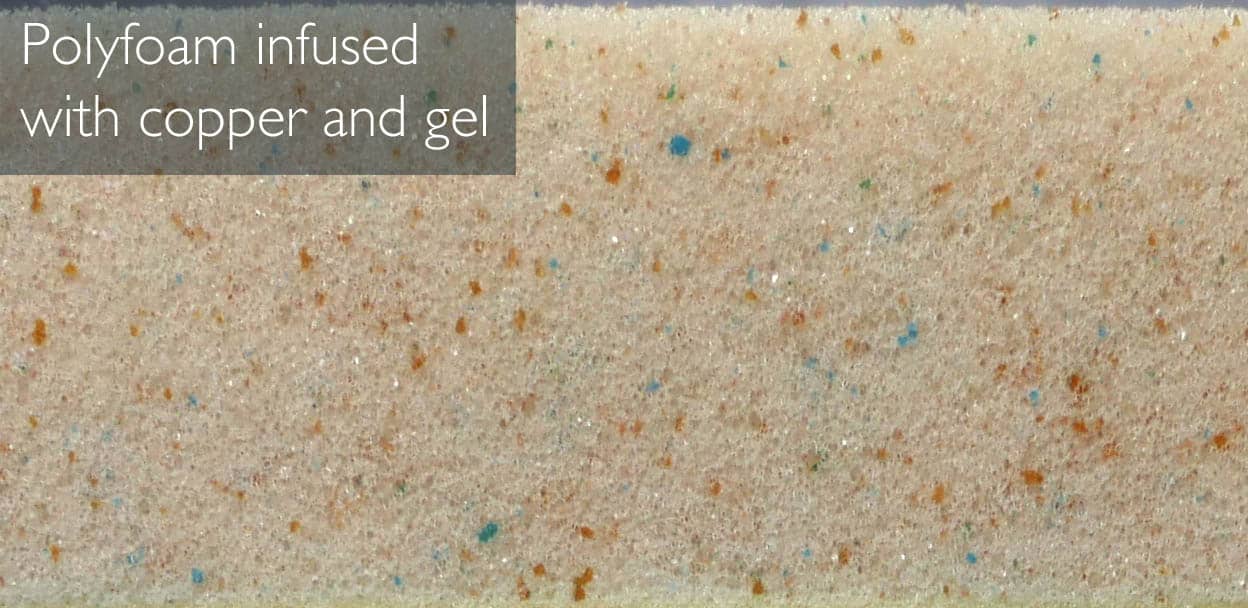 That said, it's important to note that just because a mattress has gel in it doesn't mean it's going to make that big of a difference. Swirled gel and gel beads have very little impact, in my opinion. That doesn't mean that the foams aren't cool, they still may offer great cooling due to other factors in the foam and mattress at large. However, gels and other infused materials included like this have a small impact.
Some foams are more completely infused with these materials, and the gel, graphite, copper, or other conductive materials permeate the foam more fully. In these cases, there is more of a notable impact on cooling performance.
Polyurethane Foam & Memory Foam
All thumbs are fingers, but not all fingers are thumbs. This type of relationship is also true about polyurethane foam and memory foam. All memory foams are poly foams, but not all poly foams are memory foam. 

Memory foam, also known as Visco elastic memory foam and viscoelastic poly foam, is a type of polyurethane foam with viscoelastic properties. Viscoelastic simply means that memory foams have both viscous and elastic characteristics when under pressure. Essentially, they are slower to respond when pressure is applied/released. This effect creates great hug and contour, but for some sleepers, it can lead to a trapped feeling that can diminish cooling. If you're looking for a memory foam mattress, check out our round up of best memory foam mattresses.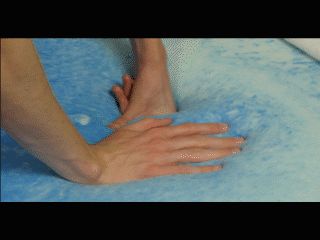 Poly foams are made from the same basic stuff as memory foam, however, they do not have a viscoelastic quality. This usually means they respond more quickly when pressure is applied/released. It also means the type of hug they create is generally less dramatic.
It's important to note that the material "memory foam" is not a single type of material. Memory foam is simply a classification of a poly foam that is viscoelastic. As such, there are scores of different types of memory foam with different qualities and attributes. The same can be said about standard non-viscoelastic poly foams.
What's the best mattress design for hot sleepers?
While it is important to understand how the material a mattress is made from can impact cooling and heat performance it's more critical to understand how these materials work together within the larger design of the mattress itself. For example, you will almost never see a mattress that is 100% traditional Visco elastic memory foam from top to bottom. Instead, you'll have a layer or two of memory foam and a layer or two of poly foam. These materials work together to create airflow and a comfortable cooling surface on the mattress.
Below are some of the designs for the most popular mattresses and how these designs facilitate cooling:
Leesa – a top layer of breathable foam sits on top of a layer of memory foam and then finally on top of a layer of base polyfoam. Leesa's breathable foam is similar to latex in its cooling properties, which is why it makes more sense to have it closer to the sleeper. Placing the memory foam below the breathable foam helps to prevent any of the heat retention issues of that memory foam from impacting the sleeper.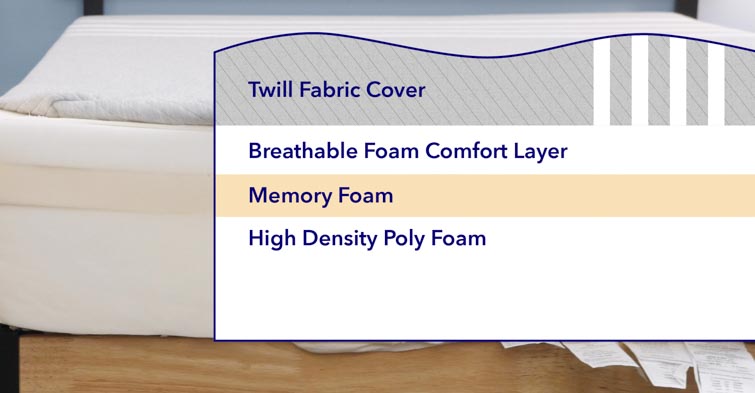 Saatva – a euro-style pillow top sits on top of two layers of coils. The two layers of coils mean the Saatva is mostly air. There's not much material to get in the way of breathability or allow for heat retention. The euro-style pillow top does contain some memory foam, but the layers are thin enough that they cannot absorb a significant amount of heat.
Purple Original Mattress – a top layer of a gel elastic polymer on top of two layers of poly foam. The elastic polymer top layer does not absorb a significant amount of heat. Additionally, the grid design of this polymer layer means more airflow. Having this layer on top ensures sleepers have the coolest surface closest to contacting them.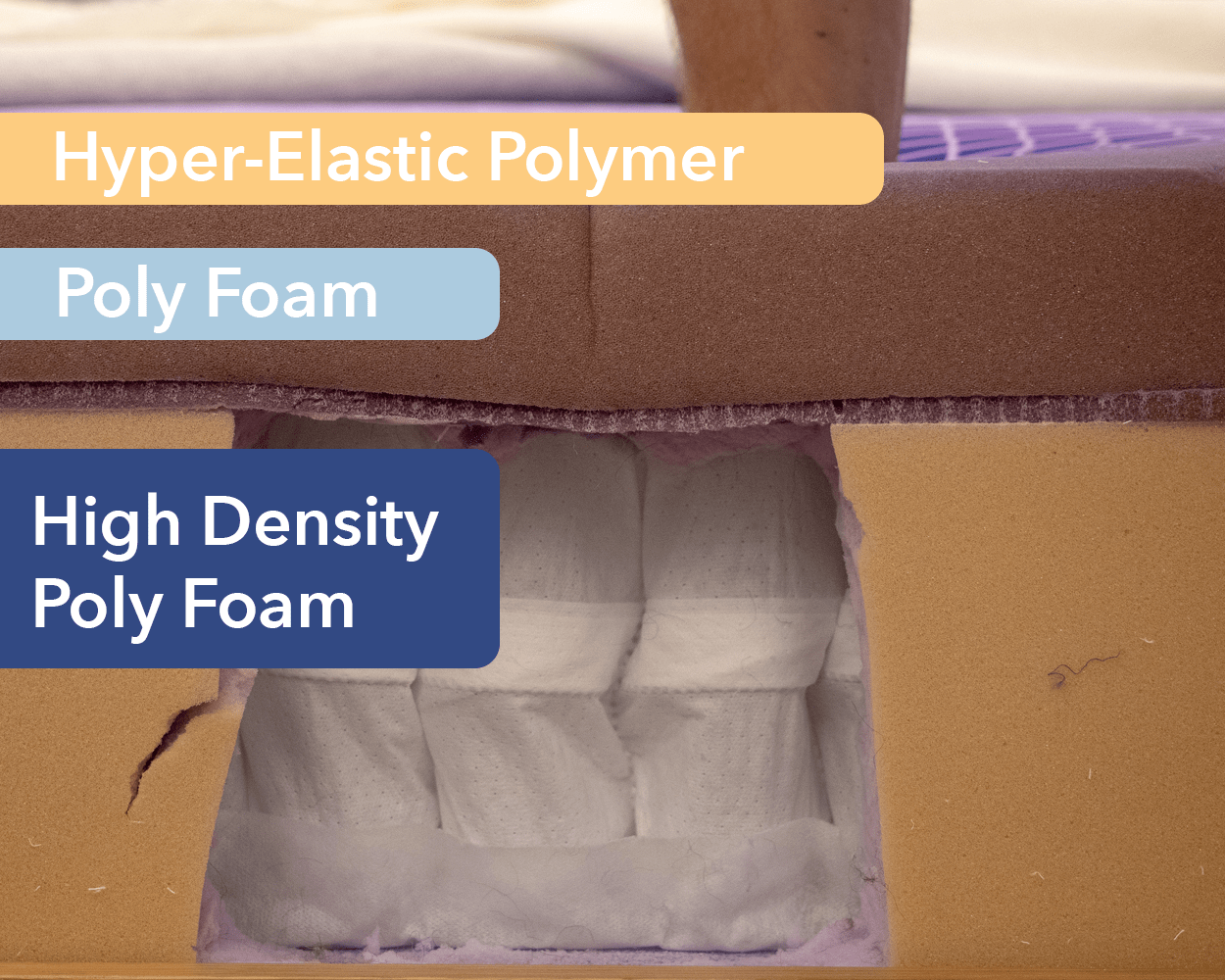 Helix – layers of performance poly foam, micro-coils, and transition/support polyfoam. In most Helix configurations the layer of Helix dynamic foam is on top. Having this on top helps prevent any type of heat retention. The micro-coil layer is mostly air, which further improves breathability. The polyfoam layers are generally used more in the core and base of the mattress, helping to mitigate any type of heat retention they might create.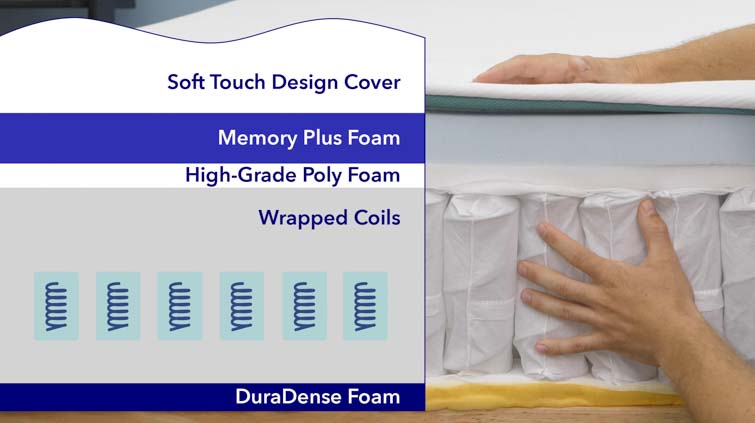 WinkBed – Last, but certainly not least, the Winkbed mattress. I find that this bed is a great choice for sleepers that tend to overheat because it has a nice Tencel cover (very breathable) and a nice coil on coil structure that means a lot of airspace in the mattress. Breathability is a huge asset when looking for a mattress that sleeps cool. The more airflow through a mattress the better and less foam in the construction is generally a plus.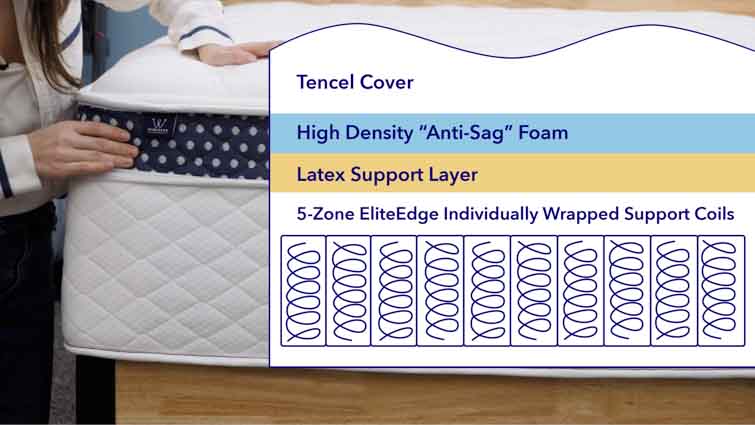 Cool Mattress Designing with Airflow in Mind
Many companies understand how important a cool mattress is and take their material design to the next level by further improving the airflow capabilities. These companies use special machines to mold, compress, or cut the foam into a design that allows greater movement of air.
The most basic level of this technique is to punch holes within the top of the foam.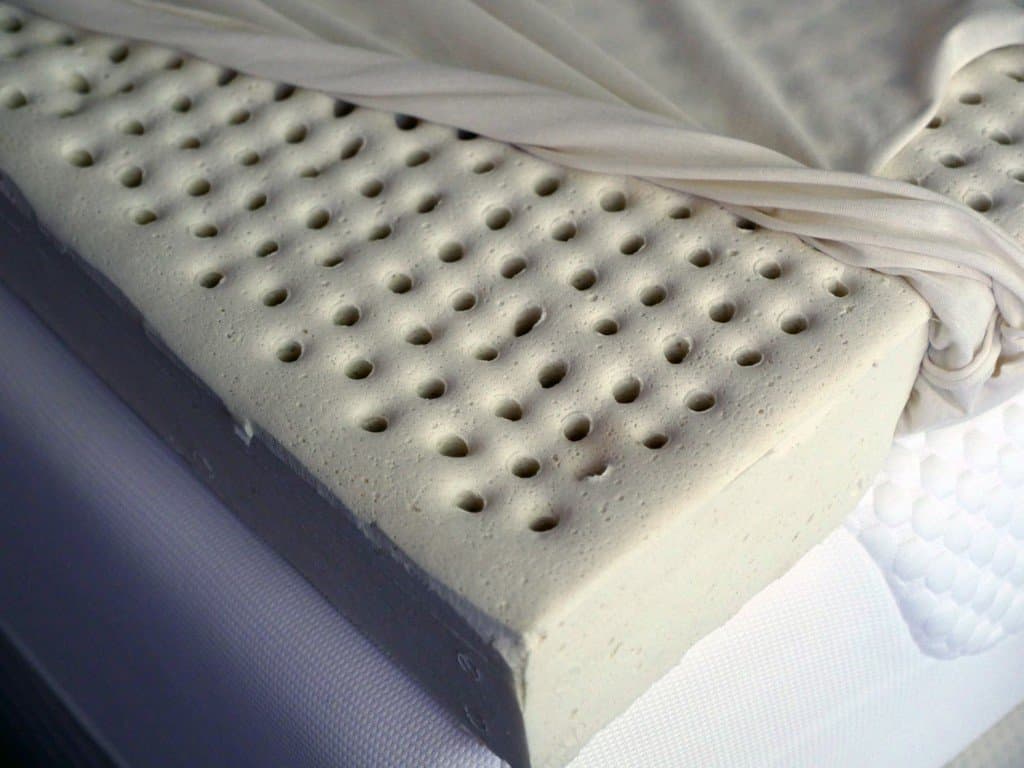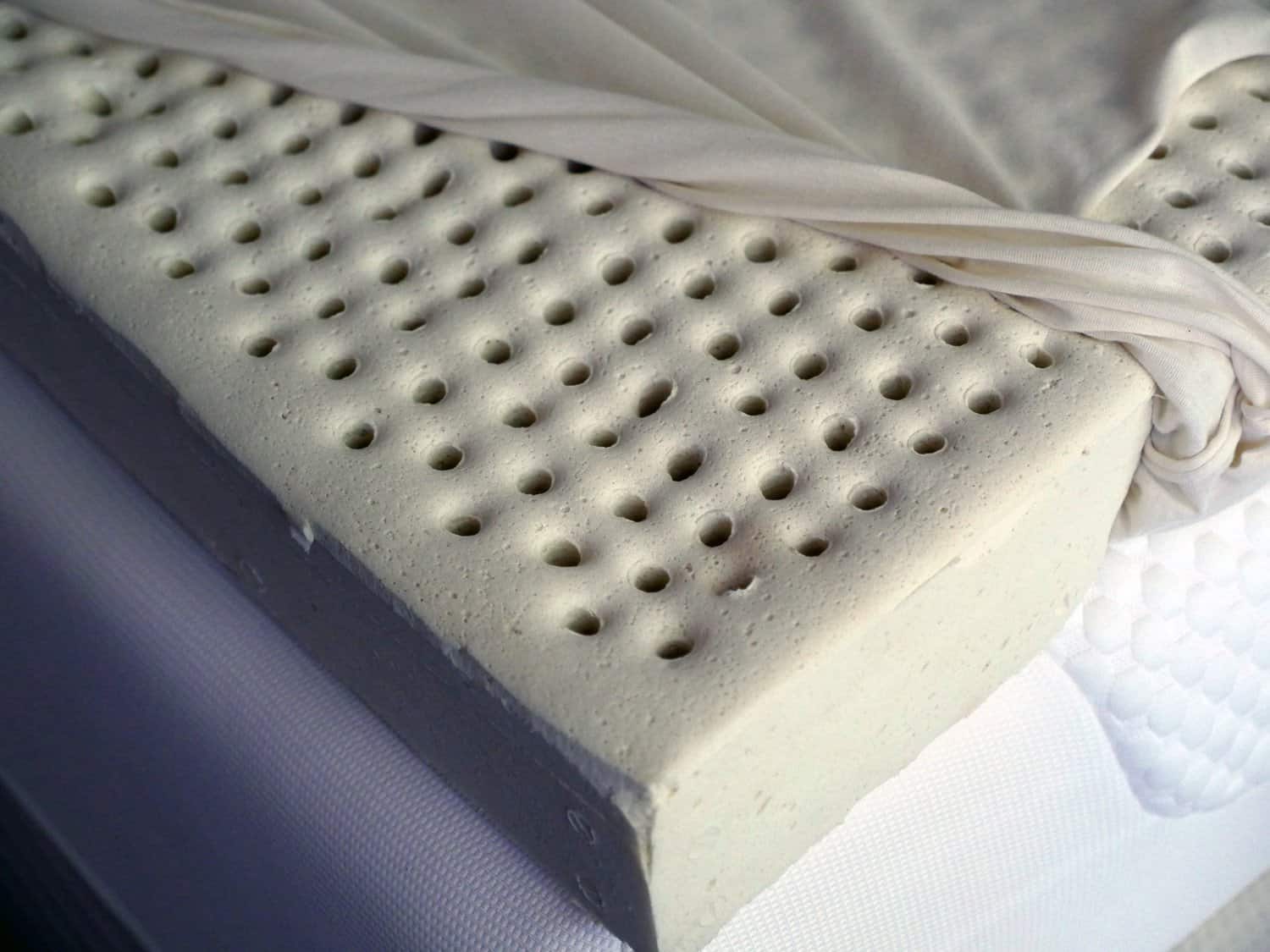 More advanced techniques create deeper and more pronounced channels within the foam, dramatically improving airflow.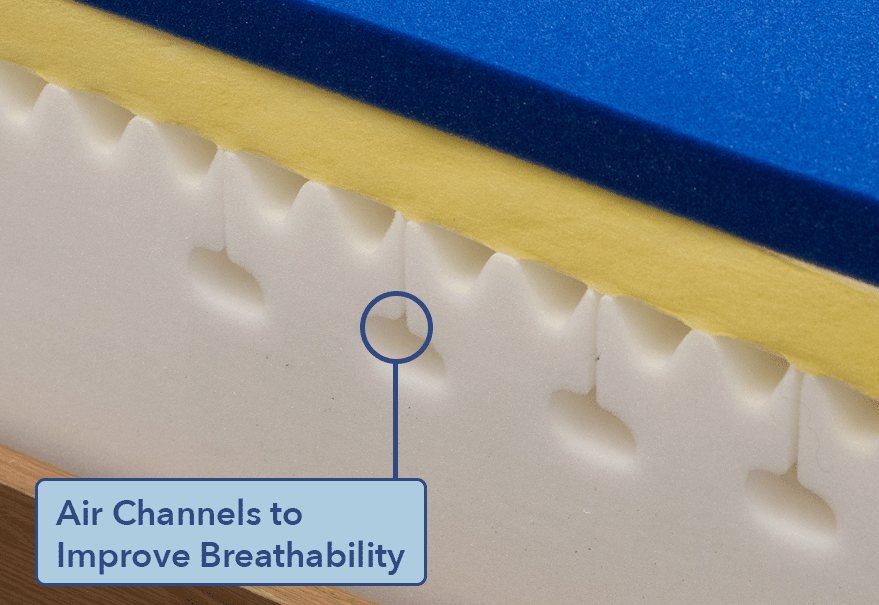 How does a cover affect mattress cooling?
The mattress cover is perhaps one of the most overlooked aspects of the mattress' functionality. However, the cover can play a major role in how cool or hot a mattress sleeps. In general, the less material within the cover the better the cooling will be. This is simply due to having better airflow in and out of the cover.
Bear in mind, the cover can only be as cool as the foam/coil layers below (except in rare cases, see phase change material below).
Non-Quilted Covers
Non-quilted / thin covers are the most popular and widely used cover on many online mattresses. In part because they are less expensive than quilted covers, but also because they offer better breathability. A thin cover simply has less material. Less material means less to get in the way of air circulating in the mattress, which ultimately means better cooling on the sleeping surface.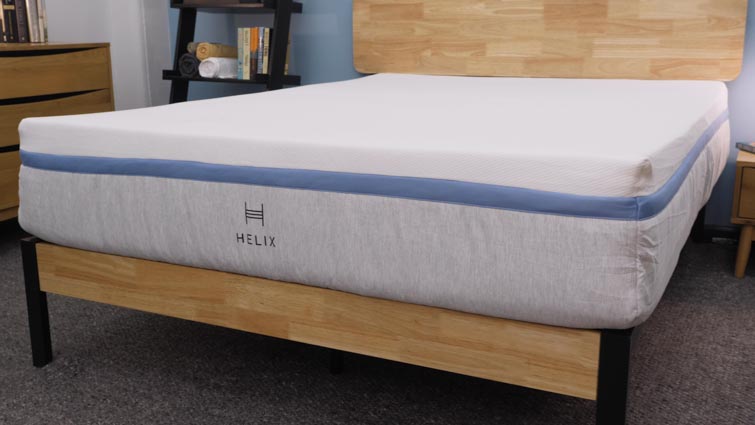 Quilted Covers
Quilted covers offer a more traditional look and feel, but can also mean a little more heat as there is simply more material now surrounding your body. The materials that are quilted within the cover also can play a factor here. Usually, thin low-density memory foam or polyfoam will be quilted within the cover.
Most traditional mattresses use a quilted cover.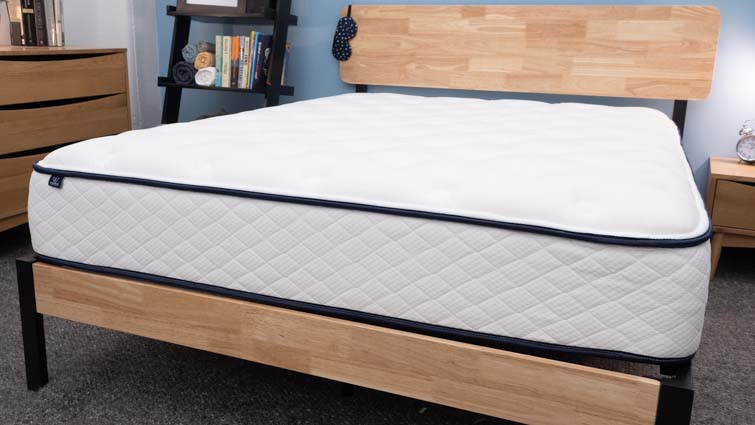 Phase Change Material
In describing these materials they almost sound too good to be true. A phase change material works by absorbing your body heat and then releasing it at a certain temperature. Phase change materials, also known as PCMs, are tuned to a specific temperature. They will continue to absorb heat until the heat source (your body) has reached that temperature.
If your body's temperature drops below that tuned temperature point then the PCM will release that heat back out, seeking the equilibrium temperature that it has been designed to achieve. In this way, phase change materials are great for both sleepers who sleep too hot and those that sleep too cold.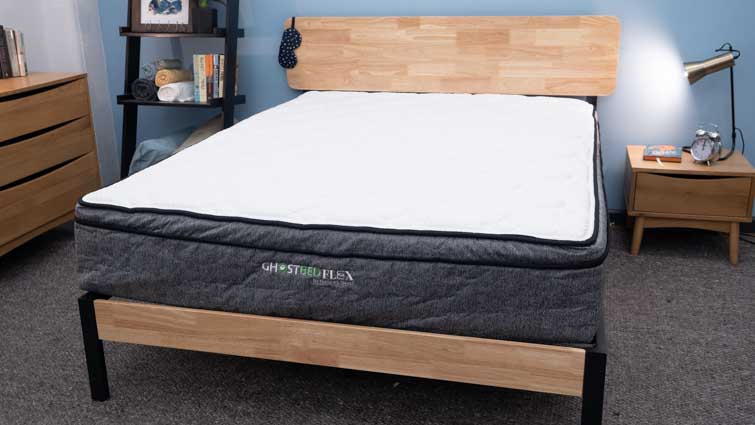 Other Cooling Fabrics
Other special fabrics and fibers can help to enhance breathability and cooling as well.
Celliant – this is a thermo-reactive fiber that turns your body heat into infrared light. Infrared light has been shown in studies to increase oxygenation of the body, which results in better internal temperature regulation.
Lycra – this a special fiber you more commonly see in sports clothing. It has an elastic type of a feel, moves freely, and wicks moisture away.
Performance Polyester – these are also more commonly seen in sports clothing, like Nike's Dri-FIT collection. They work in the same way as Lycra, by helping to allow free movement and wick moisture.
Mattress Softness & Sinkage Impact on Cooling
As discussed above the more material that is wrapping around your body the more likely you are to feel warmer. This is simply due to the fact that you have more foam and fabric coming into contact with your body.
As a general rule, mattresses that are softer mean more sinkage and more hug, which in turn means more material coming into contact with your body. As a result, softer mattresses are usually going to be warmer than medium or firm mattresses. This isn't to say that you cannot find a soft mattress that's also cool, you absolutely can. However, you may want to step up your budget in order to get the right combination of softness with impactful cooling features that can help manage cooling better for you.
On the other hand, firmer mattresses are usually a little cooler for the exact same reason. With a firmer mattress, you usually will have a little more of a floating feel above the mattress. The mattress won't wrap around your body or envelop and hug you in the same way that a soft mattress will. This means you have less material in contact with your body and more opportunity for air to easily flow into contact with your skin. This results in a cooler feel. As a result very firm mattresses usually don't suffer from heat issues in the same way that softer mattresses sometimes can.
FAQs
How can I cool down my mattress?
If you've already done what you can to choose a cooling mattress and regulate the temperature in your bedroom, then consider new bedding. Linen sheets are great for summertime, and there are good options for breathable comforters that can help as well (check Sleepopolis for details). If you've tried bedding and a new mattress but don't have air conditioning, consider putting a bowl of ice in front of a fan as a last resort.
Do latex mattresses sleep cool?
As a general rule, yes. Latex does a better job of dissipating body heat compared to other materials such as polyurethane and memory foams. Along with durability and bounce, cooling properties are one of the primary advantages of latex.
Do memory foam mattress sleep hot?
It depends. Classic memory foam is known for trapping heat, because sleepers sink into and feel enveloped by the mattress. However, many newer memory foams incorporate infusions (such as copper, gel, or graphite) to draw heat away from the sleeper and dissipate heat. If you like memory foam but are worried about sleeping hot, look for a mattress with one of these infusions to maximize your chances of staying cool. 
The Best Cooling Mattresses of 2021
| Mattress | Best For | Price (Queen) | Coupon | Review |
| --- | --- | --- | --- | --- |
| Helix Midnight Luxe | Editor's Pick | $1,949 | Helix Mattress Coupon | Read Our Review! |
| GhostBed Luxe | Foam Mattress | $2,245 | Ghostbed Coupon | Read Our Review! |
| Saatva | Innerspring | $1,499 | Saatva Coupon | Read Our Review! |
| Dreamcloud | Couples | $1,598 | DreamcloudCoupon | Read Our Review! |
| Nectar Premier | Side Sleepers | $1,797 | Nectar Coupon | Read Our Review! |
| Brooklyn Bedding Aurora | Pressure Relief | $1,749 | Brooklyn Bedding Coupon | Read Our Review! |
| Birch | Natural | $1,499 | Check Coupons Page | Read Our Review! |
| Leesa | Back Sleepers | $1,099 | Leesa Coupon | Read Our Review! |
| Bear Pro | Memory Foam | $1,295 | Bear Coupon | Read Our Review! |
| Layla | Soft Mattress | $1,099 | LaylaCoupon | Read Our Review! |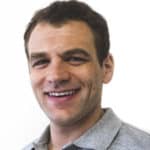 Logan is the content director of Sleepopolis, which means he not only reviews new mattresses every week, but also curates all the comparisons, best of pages, and video guides on the site. He takes a straightforward, honest approach to his reviews and endeavors to give viewers an objective look at each new product he tries out. Logan has perfected his method by personally testing over 200 different mattresses, so he's not only able to discern the overall vibe of a specific bed, but to contextualize its feel within the bed-in-a-box market as a whole. When he's not hopping on a new bed or working with our editorial team to whip up an engaging sleep education guide, you can find him reading books on world history, walking his dog Pepper, or searching for the best cheeseburger in New York City.