Have you heard of the well-known brand Simmons? How about their hybrid mattress, the Beautyrest Black? Simmons Beautyrest has been a large part of the mattress industry for quite some time now.
Their focus over the years has tiered toward creating luxury mattresses, and they have been successful in doing so. This week, Sleepopolis is here to put one of their most popular mattresses to the test.
Will the Simmons Beautyrest Black mattress live up to its expectations? Continue reading below to find out!
Don't have time to read the full review? Not to worry. Click here and we'll take you down to the review summary.
Layers
Before we dive in, it's important to note that there are many different versions of the Beautyrest Black mattress. These mattresses come in a variety of firmnesses and price points. For this review, we'll be looking at one of the most affordable Beautyrest Black mattresses, the Desiree model.
The Beautyrest Black Desiree plush mattress is 13.5″ thick and built from layers of memory foam and pocketed coils.
Top layer – 2.25″ of memory foam. This top layer of memory foam is designed to provide the initial softness and pressure relief for the mattress.
Second layer – 1″ of gel memory foam. By placing a layer of gel memory foam below the top layer of softer memory foam, heat can be pulled away from the top, working to provide a cooler sleeping surface.
Third layer – 0.5″ memory foam. This third layer of memory foam is also designed to pull heat away from the sleeper. Therefore, the second and third layers work together to aid in cooling the top half of the mattress.
Bottom layer – 9.75″ of pocketed coils. A layer of pocketed coils is placed at the bottom of the mattress for both support and deep compression support. These coils also provide a degree of bounce for the mattress as a whole in addition to providing the foundational base for the mattress.
Edge support layer – 3″ of encased edge support foam. This edge support foam is used to increase the durability of the edges. By wrapping this foam all the way around the perimeter of the mattress, the edges are able to hold more weight without collapsing.
Cover
The cover of the Simmons Beautyrest Black mattress is constructed with a quilted design and contains a blend of lyocell (70%), more commonly known as Tencel, and polyester (30%). The combination of these two materials creates a soft and breathable cover. In addition, the quilted design aids in that softer top layer feeling without leaving the sleeper feeling stuck or trapped in the mattress.
From an aesthetic standpoint, the cover of this mattress is nice. The top piece of fabric utilizes a traditional design, but brings a modern touch to the table, as well. The gray and white color scheme has become somewhat of a staple design used by mattress companies, but Beautyrest did a great job of creating a well-rounded cover with an appealing look overall.
Additionally, there are handles along the sides of the mattress, which is always a welcome extra.
Firmness, Feel, & Support
| | | | |
| --- | --- | --- | --- |
| Firmness: 6 out of 10 | Type: Hybrid | Cooling: Good | Motion: Low |
| Contour: Moderate Hug | Response: Fast | Sinkage: 2.5-3.5" | Bounce: High |
Firmness
The Beautyrest Black Desiree plush mattress offers a medium-firm feel, landing at a 6 out of 10 on the firmness scale, where 10 is the most firm.
Although it's described as a "plush" mattress, I would take that with a grain of salt. In my opinion, plush gives off the connotation of soft to medium-soft, whereas this mattress belongs at more of a true medium to medium-firm feel.
Support
Throughout my sleeping test, the Beautyrest Black did an excellent job of supporting me in all sleeping positions. While I am primarily a stomach sleeper, I did find that the mattress provided consistent level of spinal alignment in each position. The base layer of coils created a balanced level of push-back, working hand-in-hand with the softer top layers of the mattress.
HELP:  How to choose a mattress
You're able to sink in through the top half of the mattress and instead of hitting a support wall, there is more of a cradled feel. The coils push back enough to support you, but not so much that the mattress becomes extremely firm after sinking through the top layers of memory foam. Below the memory foam, the pocketed coil base created a high level of support, deep compression support, and edge support.
| Weight | Support | Edge Support |
| --- | --- | --- |
| Small - 150 lbs or less | Great | Great |
| Average - 151-225 lbs | Great | Good |
| Large - 226-300 lbs | Great | Average |
| Very Large - 301-375 | Good | Average |
Hug & Contour
As a hybrid mattress, the Beautyrest Black Desiree offers what I would describe as a best-of-both-worlds feel. The top layers of memory foam create a high level of pressure relief, a sharp contour around your body, and a deeper degree of sinkage while the coils offer a more supportive base with added bounce and response.
Although I'm a lighter weight sleeper (140 pounds), I was experiencing about 2.5″ of sinkage while lying normally on my back. This deeper sinkage also translated into a nice degree of pressure relief.
Sinkage
All mattress reviews on Sleepopolis go through a short series of sinkage tests. These tests are designed to provide you with insight on how the mattress will perform under various conditions, pressures, and positions.
Lying on back – While lying on my back with all of my weight spread evenly across the mattress, I saw 2.5″ of sinkage.
Lying on side – While lying on my side, I saw 3.5″ of sinkage.
Sitting on the edge (conservative) – While sitting slightly back from the edge of the mattress, I saw 3.75″ of sinkage.
Sitting on the edge (aggressive) – In a more aggressive sitting position with all of my weight directly on the edge, I saw 4.75″ of sinkage.
Standing in the middle – With all of my weight standing at one point on the mattress, I saw 5.25″ of sinkage.
Keep in mind, sinkage results may vary based on body weight and body type. As a reference point, I weigh 140 pounds.
Response, Bounce, & Motion Transfer
Bounce was another area that proved to be quite impressive on the Beatyrest Black mattress. Once again, the hybrid design plays a large role in this characteristic. The softer top layers are designed to be softer and provide the pressure relief and initial comfort for the mattress. The coils used below these softer foams are able to respond to pressure well, which leads to a higher level of bounce.
The bounce is less notable than a coil-on-coil mattress, but it is certainly a step up from mattresses constructed with 100% foam. A nice degree of bounce can help spice up things in the bedroom for amorously active couples, while also assisting in daily routines (getting dressed, watching TV, etc.).
BEST:  Best hybrid mattresses
While bounce can be a plus, elevated levels of bounce can also lead to more motion transfer. The Beautyrest Black's bounce is a nice added bonus, but more motion transfer is a result of the increased bounce.
That said, this mattress does not have what I would describe as an annoying level of motion transfer. I was able to feel some movements throughout the night, but for the most part the Simmons Beautyrest Black did a nice job of dissipating energy across the mattress, avoiding any dramatic level of motion transfer.
Cooling
Finally, cooling. The cooling on the Beautyrest Black mattress is certainly above average. The base layer of pocketed coils does an excellent job of creating a consistent level of airflow in and out of the mattress. A cover built primarily with Tencel also allows the top foam layers to breathe easier, helping to maintain a much cooler sleeping surface overall.
While the mattress does do a nice job of remaining relatively cool, there could be a few scenarios that could create a warmer sleeping environment. For example, those that naturally sleep warm may experience more warmth than I did. The top layers of memory foam play a large role in this area.
Memory foam can trap heat, which is where the warmer sleepers may run into trouble. Heavier sleepers may also have an issue. This may not be the case for all heavy sleepers, but there will be some sleepers who sink deep enough to feel enveloped by the foams, which could exacerbate heat retention issues.
For the most part, the cooling of the Beautyrest Black mattress will not be an issue, but there are some cases where an all coil mattress or latex mattress could be more beneficial.
Pricing
| Size | Price |
| --- | --- |
| Twin XL | $1,549 |
| Full | $1,929 |
| Queen | $2,049 |
| King | $2,499 |
| California King | $2,499 |
Other Information
Height – 13.5″
Shipping – Free shipping. It takes 1-2 days to process your order and 1-5 days to ship via US-Mattress, ships uncompressed
Mattress Weight – 96 pounds (Queen)
Smell – Strong, lasted 3-4 days
Trial – 100-night trial period (no refunds allowed—exchanges only)
Returns – No refunds allowed. However, you may exchange it for another model (maximum of one exchange) for $139 processing / pick up fee
Warranty – 10 years (You must pay transportation costs of new mattress)
Manufacturing – Cover made in Mexico. Foam made in the USA. Assembled in the USA.
Discounts – None
All of the above service and support attributes are based on US-Mattress.com, except the warranty, which is a manufacturer's warranty. Other retailers may have different policies for each of these. I highly recommend double and triple checking the terms of the trial (if it exists), refund policy, and warranty. Many traditional retailers utilize a "comfort guarantee," which is not the same as a true trial period, most of the time.
Who should buy the Simmons Beautyrest Black mattress?
All things considered, I'm a fan of the Beautyrest Black Desiree mattress. The hybrid design provides high levels of support and bounce while offering a moderate degree of motion transfer and a cool sleeping surface. The combination of pocketed coils and memory foam creates that best-of-both-worlds feel.
That said, the price is a bit steep. In my opinion, there are simply other mattresses that offer the same level of performance for a much lower price. The Saatva, Sapira, Alexander Hybrid, and Winkbeds all offer similar performance and design concepts at notably lower price points. Saatva and the Alexander are about half as expensive, at $999 for a Queen. The Winkbed and Sapira are more, but there is still a savings of around $700.
There just is not enough of a performance or material quality difference to justify the added costs, in my opinion.
By no means is this a bad mattress. It can certainly be a good fit for some sleepers. I would recommend the Beautyrest Black Desiree plush mattress to sleepers who:
Want a medium-firm mattress – The Beautyrest Black Desiree comes in at a 6 out of 10 on the firmness scale, where 10 is the most firm. That said, also remember that the Desiree is just one model. The Beautyrest Black is available in a wide range of firmnesses, from very soft to very firm.
Want a hybrid mattress – Hybrid mattresses entail more bounce, faster response times, good breathability, and a bit more of a generalized level of contour around the body.
Are huge fans of the Beautyrest line of mattresses – If you're simply just a big time fan of the Beautyrest line, the Desiree is a well-rounded mattress that should not be overlooked.
Don't mind spending the extra money – At $2,049, the Beautyrest Black Desiree is not cheap. If budget is not of any concern, this mattress could be a good option.
For more information on the Simmons Beautyrest Black Desiree plush mattress, visit US-Mattress.com.
Luxurious, But Pricey
Materials

Comfort

Support

Value

Cooling

Edge Support

Sex

Smell

Company

Refunds

Trial

Warranty
Summary
The Beautyrest Black Desiree Plush mattress is a hybrid mattress built from layers of memory foam and pocketed coils. As a hybrid mattress, the Beautyrest Black offers a best-of-both-worlds feel, meshing the softness from the memory foam top layers with the more supportive pocketed coil base. The combination of these materials also creates more bounce than an all foam mattress, in addition to faster response times. If you're a sleeper who can't decide on foam or coils, a hybrid mattress like the Beautyrest Black could certainly be an option.
The following two tabs change content below.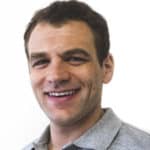 Logan Block
Logan is the Director of Content at Sleepopolis and the main mattress man around these parts. A Buffalo native, Logan spent several years working in project management in both Boston and New York City. In his free time Logan likes walking his dog, lifting weights, and searching for the best cheeseburger in New York City.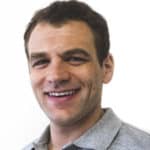 Latest posts by Logan Block (see all)