For many folks, there's no cozier sleeping position than one in which they're curled up on their side with a cuddly blanket or pillow. So the best mattress for side sleepers should greet their bodies with a mixture of pressure relief and support, ensuring a comfortable drift to dreamland free of any tension or pain.
Unfortunately, many mattresses aren't actually built to meet the side sleeper's specific needs. They're either too firm (thereby inducing pressure at the shoulders and hips) or too soft (resulting in an overall lack of support). So what are these Goldilock snoozers supposed to do?
Thankfully, it's not all bad news for those who doze primarily on their sides as there are a TON of fantastic mattresses out there designed specifically for their slumber preferences. Below, we'll highlight some of our favorites and dive into all the factors that contribute to a sound side sleeping experience.
What Is the Best Mattress for Side Sleepers?
The best mattress for a side sleeper is one that aligns the spine and relieves pressure points at the hips and shoulders. Here are some recommendations to help get you started.
Eight Best Mattresses for Side Sleepers
Best Luxury

Casper Wave Mattress

Casper's most luxurious mattress, the Wave mattress has zoned support. This means that the mattress has different firmnesses at different points in the mattress (softer near the head and shoulders) so that it will conform to your curves better than any mattress on the market.

Best for Shoulder or Hip Pain

Layla Mattress

The Layla mattress is made with high quality memory foam, perfect for relieving pressure on the shoulder and hip when side sleeping. The Layla mattress also has two firmness options (it's flippable), so you can try out both sides at home to see which one works best with your personal sleep preferences.

Best for Hot Sleepers

Helix Mattress

The Helix Midnight comes in both a standard "10 inch model and a LUXE model at "14 for added comfort and support. Hundreds of individually wrapped coils offer premium support while the top layer of memory foam contours the body relieve to pressure points

Best for Back and Side Sleepers

WinkBeds Mattress

Some people may sleep in other positions in addition to sleeping on their side - and Winkbeds does great in addressing those issues. While being great for side sleepers, the Winkbed offers great support and comfort for back sleepers as well.

Best Memory Foam Alternative

Nolah Mattress

The Nolah mattress is specifically designed for side sleepers, and delivers one heck of a sleeping experience for the price. The pressure relief per dollar on this mattress is off the charts.

Best Hybrid

Bear Hybrid Mattress

Specifically designed for athletes, the coils in the Bear Hybrid allow sleepers to change position easily, without any stuck feeling. Enjoy 20% off your purchase with code SLEEPOPOLIS.

Best for Couples

Brooklyn Bedding Aurora Mattress

Brooklyn Bedding Aurora Mattress

The Brooklyn Aurora is actually cool to the touch! This high quality hybrid has a firm model as well, but not without a nice layer of foam on top, giving you a firm feel while still experiencing plush luxury.

Best Mattress for Spine Alignment

Amerisleep AS4 Mattress

On the softer side, the AS4 could be a great pick for side sleepers! Get $250 off your AS4 purchase with our exclusive discount!

Best for Lower Back Pain

Saatva Mattress

The Saatva mattress combines a luxurious pillow-top with two sections of coils for a classic innerspring feel. This high quality mattress is great for aligning the spine no matter your sleeping position - which can be a game changer to address aches and pains in your body.

Best for Pressure Relief

Purple Mattress

Designed with contouring hyper-elastic polymer, the Purple mattress is great for those in need of pressure relief. This material is unlike anything else on the market, definitely worth a look for side sleepers!
What Makes These the Top Mattress Picks For Side Sleepers?
While each choice is based on my personal preferences and biases, I've endeavored to select mattresses that support different kinds of side sleepers, from those who sleep hot to those who need a little extra pressure relief at the shoulders and hips. As I discuss each of my picks, I'll make sure to explain why I selected them for this list and will share my expert tips for getting amazing sleep on your side. At the end of this article, we'll also dive deeper into the methodology behind this list.
But enough chat! Let's get into these mattresses.

Best Luxury Feel Mattress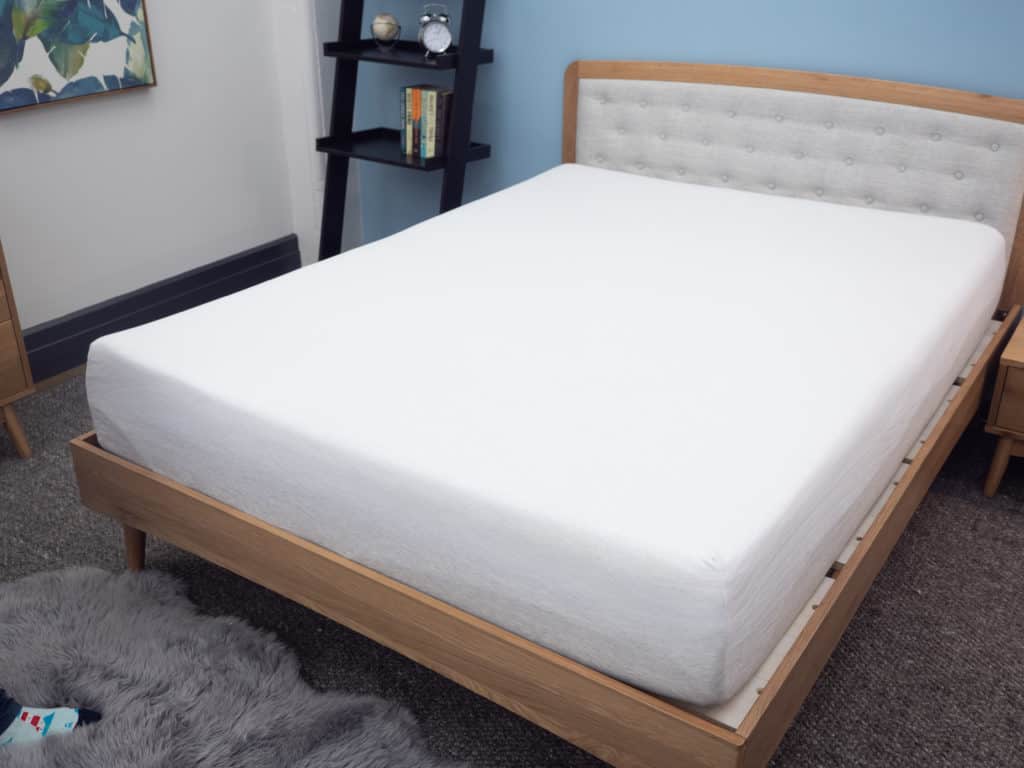 Casper Wave
For something a bit more luxurious, consider the Wave mattress from Casper. Built with premium foams and a special layer of Zoned Support, this bed is ideal for side sleepers looking for a more plush sleeping experience that targets each part of the body in a unique way.
Specifically, the section of Zoned Support is actually constructed with three different types of foam, which together bring gentle pressure relief to the shoulders, firm support to the lumbar region, and a pleasant lift to the hips. Curious to learn more about this innovative design? Take a peek at my full Casper Wave review.
Save $200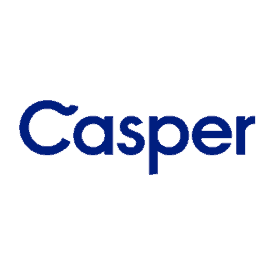 Casper's most luxurious mattress, the Wave is built with pressure relief in mind. Customers in the US can use code SLEEPOPOLIS to save $200!
Best Mattress for Shoulder/Hip Pain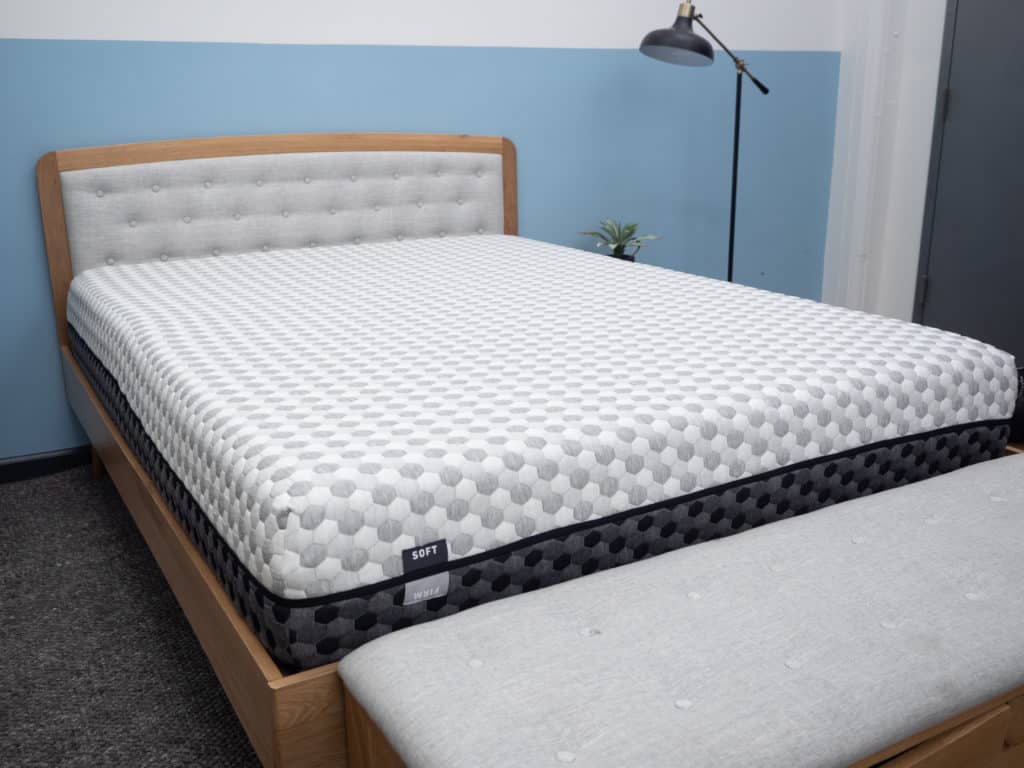 Layla
The Layla mattress is an all-foam, flippable bed designed to give customers more options for how they sleep. I've included it on this list because the double-sided construction (labelled "Soft" or "Firm" depending on how you orient it) allows the sleeper to really hone in on the firmness level that's going to be right for their needs.
Two options might seem a bit daunting from the onset, but getting to oscillate between these totally different feels can be a boon for side sleepers unsure of how supportive or plush they'd like their mattress (though I should note that both sides do feature memory foam). For reference, I gave the "Soft" side a 5.5/10 rating on the firmness scale while the "Firm" side received a score of 7.5/10. To see if this mattress is right for you, check out my full review of the Layla.
Save $110 on your order!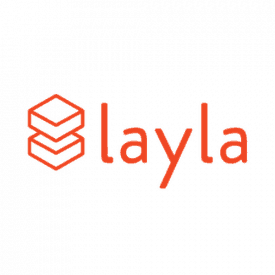 A flippable design makes the Layla mattress a truly customizable bedroom accessory. Get $110 off your purchase using code SLEEPOPOLIS.
Best Mattress for Hot Sleepers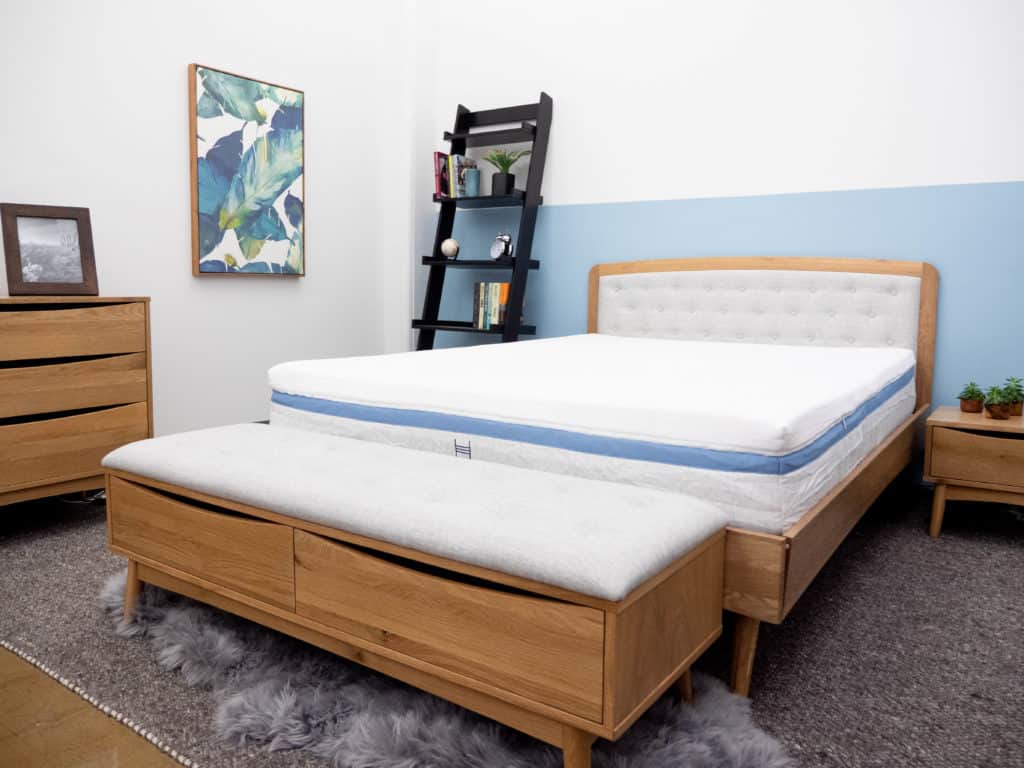 Helix
Helix offers a number of different mattresses designed to meet a diverse range of sleeper needs. The softest beds in the collection are particularly well-suited for side sleepers, who will likely benefit from their thick layers of pressure-relieving foam.
Additionally, all Helix mattresses sleep extremely cool, thanks to the UltraCool cover (available for an extra $60 fee), gel-infused memory foams, and pocketed coils utilized in each bed. This combination of materials helps to regulate temperatures throughout the night, making sure that even the sweatiest sleepers can snuggle down into a breezy dreamland. Is your interest piqued? Then take a peek at my full review of the Helix line.
Save $125!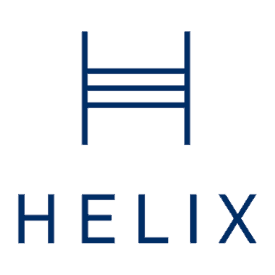 Whether you choose the standard or luxe edition, Helix mattresses have something to offer every style of sleeper! Enjoy $75 off the standard Helix mattress and $125 off the Helix Luxe mattress by using our exclusive discount codes!
Best Mattress for Back/Side Combo Sleepers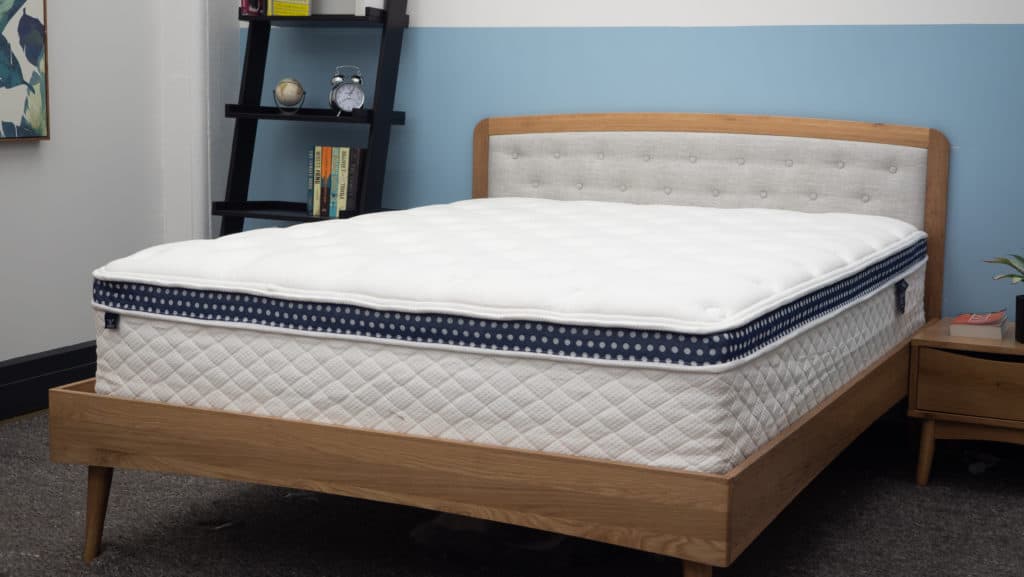 WinkBed
Like the Saatva, WinkBeds is an innerspring mattress that puts an emphasis on buoyant, firm support. Here, a tufted cover gives way to a thin layer of microcoils that help bolster the sleeper from the minute they jump on the bed.
The coil-on-coil construction also makes this an incredibly mobile structure, so changing positions in the night should be a breeze. This could be especially important for side sleepers who like to shift from their side to their back while the slumber. To get the full low-down on the WinkBeds mattress, hop on over to my full review.
Save $200!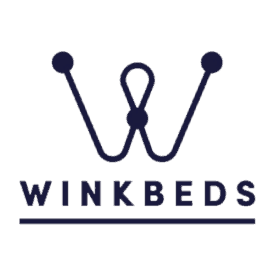 Built with a plush pillow top and a buoyant coil-on-coil structure, the WinkBeds is a great option for a wide range of sleepers! Enjoy $200 off your order with the code SLEEPOPOLIS200!
Best Memory Foam Alternative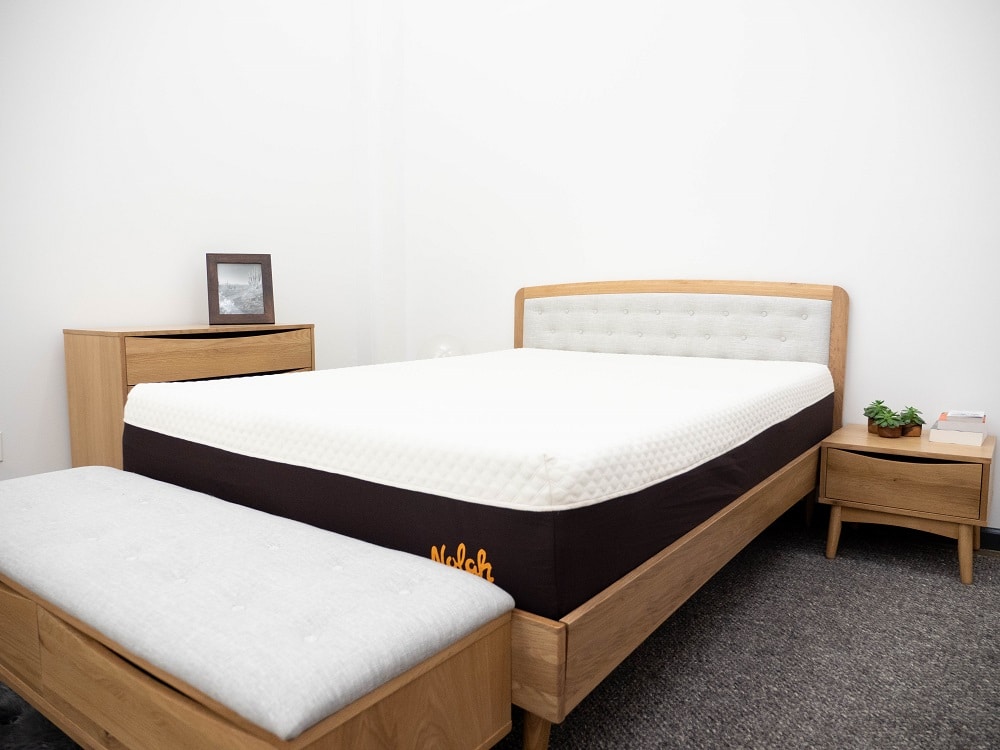 Nolah Mattress
The Nolah mattress uses their proprietary AirFoam for a super soft feel designed with side sleepers in mind. I can't stress how important a soft feel is for the side sleepers out there and the Nolah really delivers with this memory foam alternative. I say alternative because AirFoam has the plush feel of sinking in and contouring around your body, but has an open celled structure that is more breathable than memory foam, allowing it to sleep cooler.
Another plush for Nolah's AirFoam is that it has a quicker response to pressure than classic memory foam, so you'll avoid some of the stuck feeling you might be expecting when you change positions. Overall I would say the Nolah gives you the soft pressure relieving benefits you're looking for out of memory foam, without the drawbacks of overheating and feeling stuck in bed.
The Nolah ranges in price from $619 – $1,119 but you can use the code SP135 or click the link in the coupon below to save $135 on your purchase!
Helpful Links: Read more about the Nolah mattress at my full review.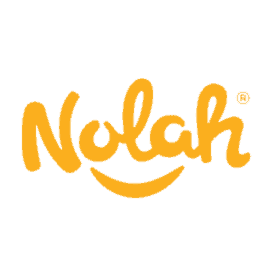 A soft, supportive construction makes the Nolah mattress especially good for side sleepers. Enjoy $135 off your purchase now! 
Best Hybrid Mattress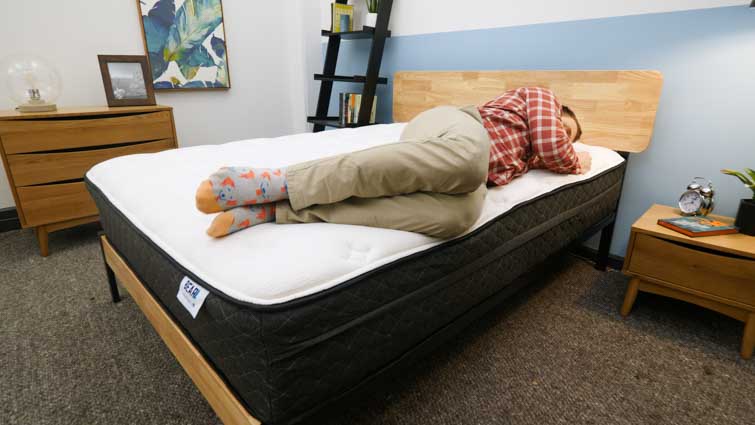 Bear Hybrid
The Bear Hybrid uses a combination of foam and coil layers provide nice pressure relief without sacrificing the support that's so important for proper spinal alignment. It uses a great layer of gel foam to allow side sleepers to sink in to avoid a jammed up feeling at the shoulders. The gel helps draw heat away from the sleeper, to allow them to comfortably throughout the night.
The pocketed coils below give the Bear some great bounce, so you can adjust your position without fighting the layers and feeling stuck in the mattress. Another benefit is that the springs kept my hips from sinking too far into the mattress, which is great for side sleeping alignment.
Click here to read my full Bear Hybrid review.
Save 20%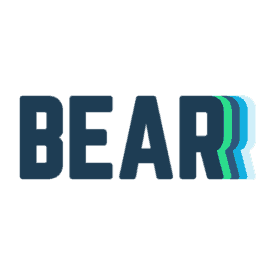 Specifically designed for athletes, the Bear Hybrid is a great supportive option for active sleepers. Enjoy 20% off your purchase with code SLEEPOPOLIS.
Best Mattress for Couples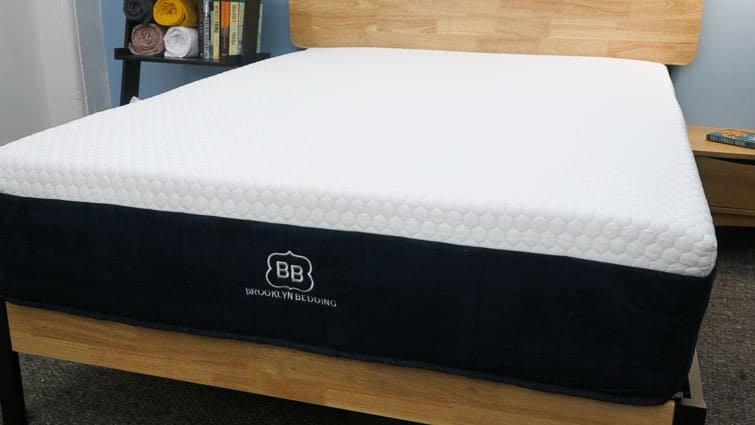 Brooklyn Bedding Aurora
When looking for a great mattress for side sleepers I've mentioned I look for softer mattresses that provide great pressure relief and the Aurora definitely handles that. When I'm trying to find a great mattress for couples one of the major things that test for is its ability to isolate motion transfer.
The benefits of a bed that isolates motion transfer is that if one person is rolling around and changing positions or getting into and out of bed, the other person won't be woken up during the middle of the night. The Brooklyn Aurora performs wonderfully on my motion transfer test so if your partner is a restless sleeper you won't suffer the consequences.
The Brooklyn Aurora costs between $999 and $1,999 but you can use the code SLEEPOPOLIS20 to save 20%
Learn more in my full review of the Brooklyn Aurora!
Take 20% off!
Brooklyn Bedding Aurora Mattress
Brooklyn Bedding Aurora Mattress
A stand out feature of this bed is its ability to sleep extra cool at night, which could be a plus for sweaty sleepers! Get 20% off your purchase with code SLEEPOPOLIS20.
Best Mattress for Spine Alignment
Amerisleep AS4
The Amerisleep line has five memory foam mattresses that vary in firmness for different support levels. If you're a side sleeper you're going to want to lean towards the AS4 or AS5 for extra space to allow your shoulders to sink into bed.
I chose the Amerisleep AS4 here because I found that the four inch memory foam comfort layer did a great job of providing pressure relief. That extra space for your shoulders mean your spine will be able to line up correctly while sleeping on your side. The Amerisleep memory foam comes with the added benefit of being an open celled structure, which helps it sleep a bit cooler.
Read my full review of the Amerisleep AS4 to learn more!
Save $250 Now!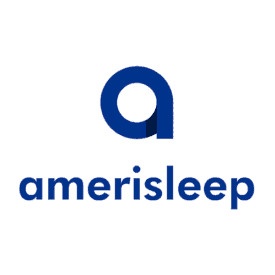 On the softer side, the AS4 could be a great pick for side sleepers! Get $250 off your AS4 purchase with our exclusive discount!
Best Mattress for Lower Back Pain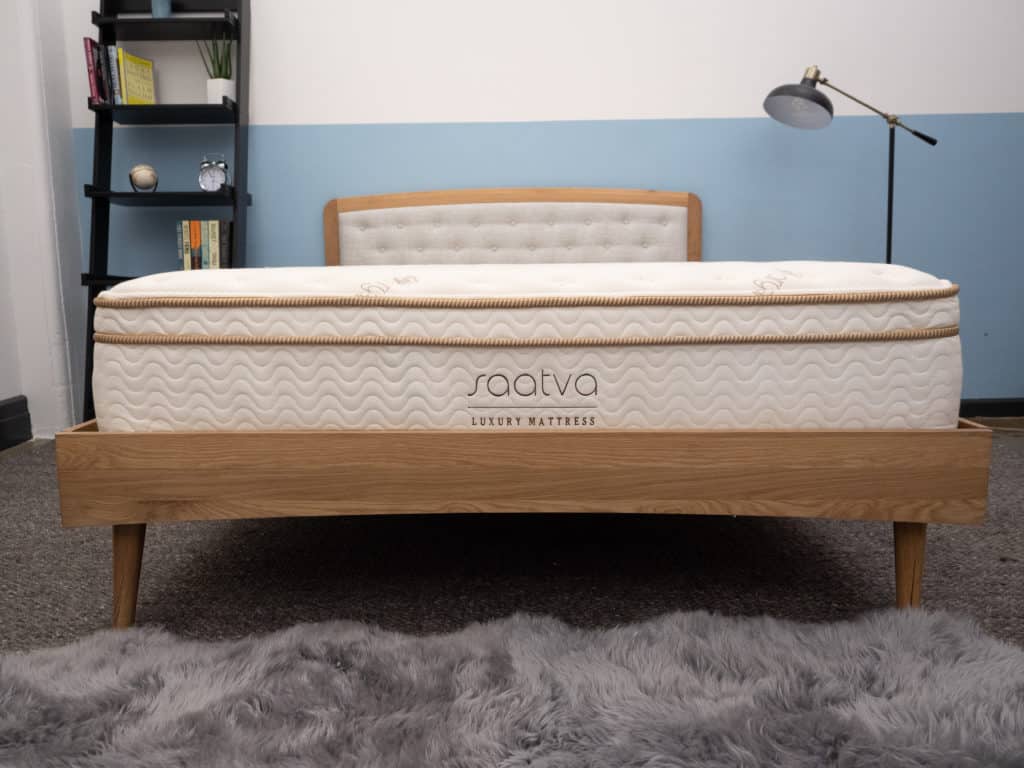 Saatva
The Saatva mattress evokes the feel of a classic innerspring with its coil-on-coil construction, meaning it's super bouncy and highly supportive. While a bed this firm (about a 7.5/10) wouldn't normally work for side sleepers, a plush pillow top makes for a cushiony surface upon which to land.
I especially like this bed for side sleepers because it does a great job of aligning the spine, thereby alleviating tension at the lower back. I'd also note that the buoyant lift of the mattress ensures you won't feel too stuck in the bed, which could be a big plus for those who want to be positioned squarely on top of the mattress. For more, read my full Saatva review.
Save $75

The Saatva mattress combines a luxurious pillow-top layer with two sections of coils for that classic innerspring feel. Save $75 with the Sleepopolis discount!
Best Mattress for Pressure Relief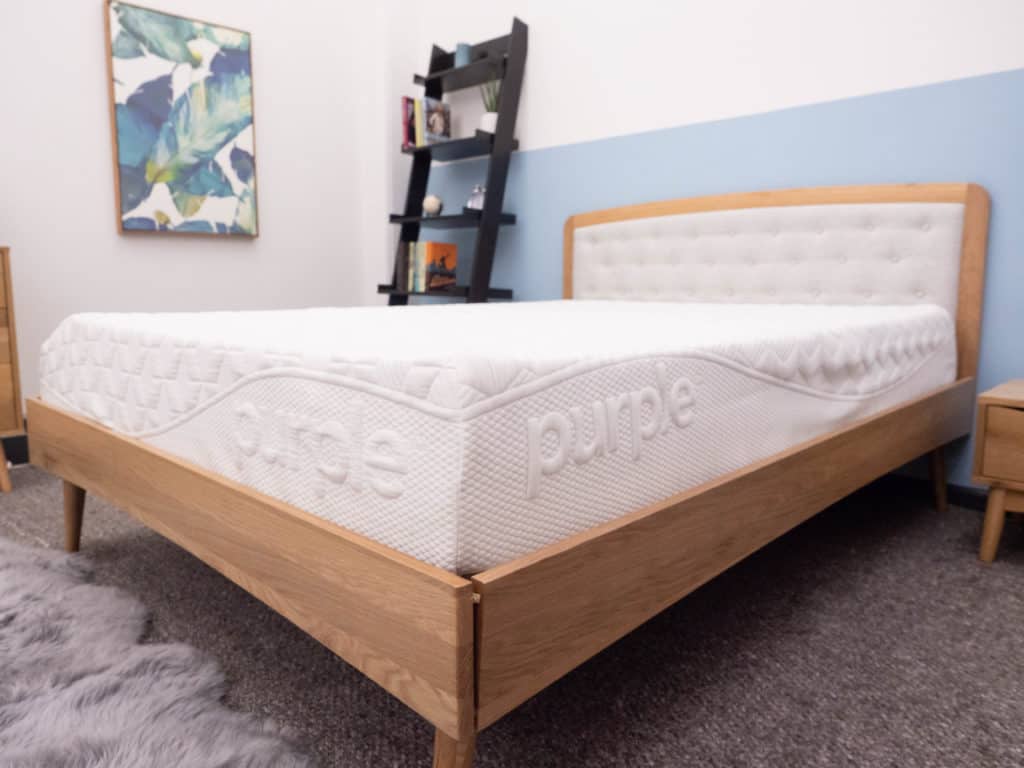 Purple
With its unique hyper-elastic polymer comfort grid, the Purple mattress has some of the best pressure relief I've seen, especially for those who like to doze on their sides. Though you may have thought the brand's "raw egg test" was just a marketing ploy, it actually does a great job of demonstrating the body-contouring comfort you're likely to experience from the bed.
Plus, the mattress is also supportive and excellent at regulating temperatures, so should satisfy a wide range of sleepers (even if the gel-like grid takes some getting used to). Learn more about its unique construction in my full Purple mattress review.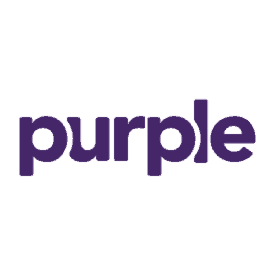 The Purple has nice bounce as well as a medium mix of support and pressure relief that makes it a great pick for the combo sleepers out there.
The Ins & Outs of Side-Sleeping
After reading through our picks, you might be wondering: How in the world did Sleepopolis land on these mattresses as the best of the best for side sleepers? It's a great question and one I'm happy to answer!
When thinking about what sorts of beds are going to be best for those who doze in good ol' fashioned lateral recumbence (fancy talk for side sleeping), there are a few things to keep in mind, namely 1.) Firmness, 2). Support, and 3). Pelvic Rotation.
In case you're unfamiliar with any of the above, I'm going to go point by point and break down exactly what I mean.
Best Mattress Firmness for Side Sleepers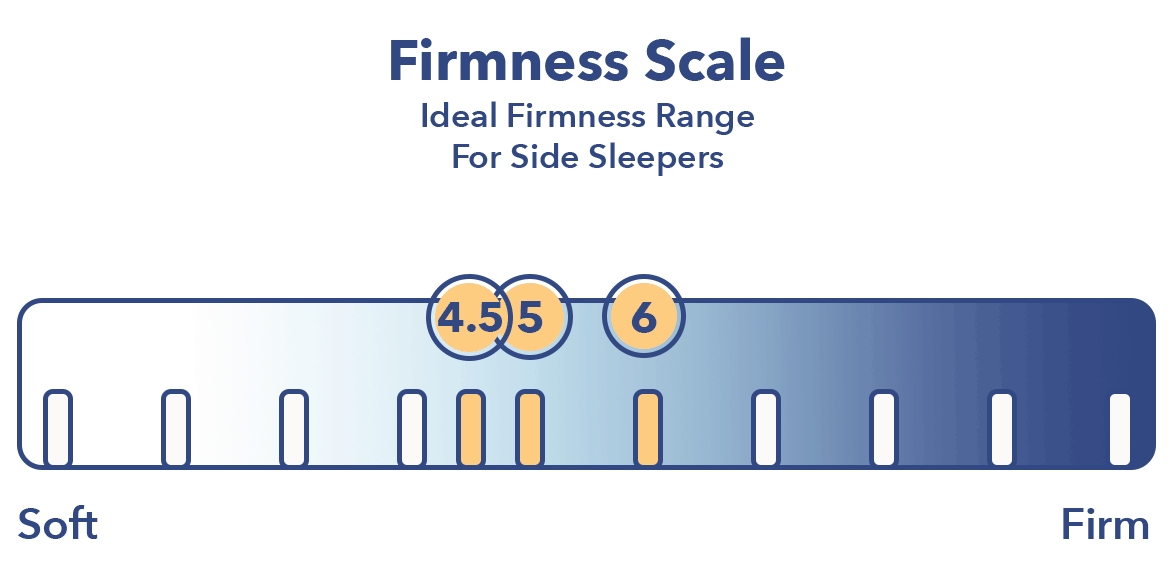 In terms of firmness, side sleepers will want to look for something soft to moderate on the firmness scale. While many folks assume firmer mattresses are the most supportive (including physical therapist Dr. Keith Poorbaugh, a member of our Sleepopolis Expert Network), a special exception needs to be made for those who spend most of their slumber time on their sides. Per Poorbaugh:
"A firm mattress gives better support for pushing yourself up to a seated position. However, if you need pressure relief [as most side sleepers do], a plush mattress will have more cushion for those sensitive areas."
So what exactly constitutes a plush mattress? In my opinion, a plush mattress:
Comes in at a 4.5-6 out of 10 on the firmness scale (with 6.5 being medium firm).
Provides ample pressure relief and support to the neck, hips, and shoulders.
Allows for deep sinkage to buffer against the formation of pressure points along the spine.
Firmness is perhaps the most important attribute for side sleepers due to the very nature of the position. (1) In order to provide proper support, the mattress must be able to contour to the curves of the body so the sleeper's not "digging" into the structure.
Support
While support is an important factor for all sleepers to consider, it's perhaps especially so for side sleepers, who tend toward nighttime contortions that aren't necessarily conducive to healthy spine alignment (think fetal position). A mattress with fantastic support will adapt to the body no matter the shape, bringing the "musculoskeletal chain," as Dr. Poorbaugh describes it, into a comfortable synergy.
It's important to note that support is not the same thing as firmness: A softer mattress can still provide great support. When looking for a new mattress that will meet your side sleeper needs, you'll want to:
Look for one that contours to your body's unique shape.
Supports your hips and shoulders as you move and change positions.
Alleviate tension across all parts of the body without leaving you feeling "swallowed" by the structure.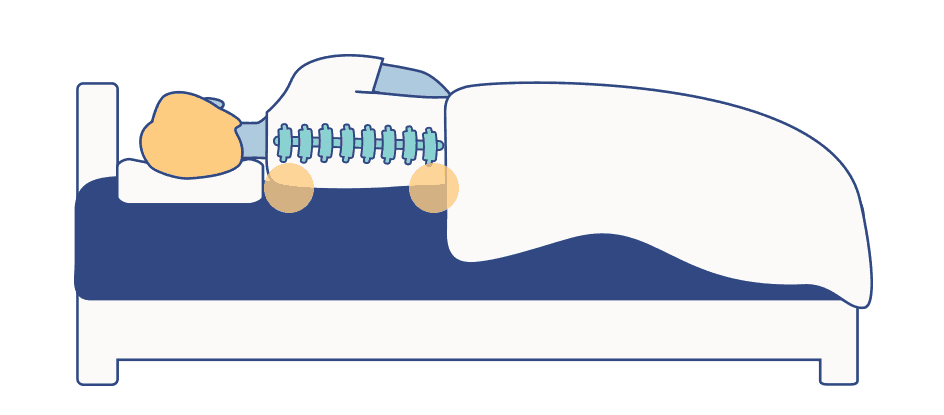 Foam mattresses offer many advantages for side sleepers, but well-built and well-designed innerspring mattresses can be effective also, as you can see in my picks above.
Pelvic Rotation
And finally, let's chat a bit about pelvic rotation, which results from the misalignment of the back muscles and lumbar spine. It is caused when sleepers twist or curl their legs up in opposition to the position of the upper body. (2) Take, for example, an individual who sleeps with one leg fairly straight and the other bent, which tends to rotate their upper body into a stomach-sleeping position while the lower body remains on the side. This type of rotation can lead to or worsen any lower back and neck pain, so it's important to take preventative measures before it starts hurting.
There aren't any perfect solutions to preventing pelvic rotation, but there are a few things you can do to help:
Try to train yourself to sleep in positions that keep your spine in alignment.
Use a pillow between your legs to maintain spinal alignment (see below).
Buy a good mattress with proper support and softness. That will help to prevent pressure points that might be currently causing you to sleep in positions that cause more pelvic rotation.
Side Sleeper Pillow Needs
Good pillows are just as important as a good mattress. You may have an exceptionally well-made and comfortable mattress, but without a good pillow, you may still find that your sleeping experience is less than ideal.
A quality pillow is critically important for side sleepers due to the increased — and somewhat more complex — support needs. (3) Pillows made from latex, shredded foam, memory foam, or other poly foams can help provide consistent and stable support by responding to the varying pressures of your head and neck. Additionally, you'll want to look for a pillow that is tall enough to cradle your head and neck but not so tall that you introduce a new form of pressure.
"Improved [spinal] alignment… can be easily achieved in side lying with proper pillow positioning," explains Dr. Poorbaugh. "Pillow placement at the head and neck can reduce an irritating kink in the neck, while a pillow between the knees should help keep lumbar spine in neutral alignment."
For more, check out our breakdown of the absolute best pillows for side sleepers.
References
Leilnahari, Karim, et al. "Spine Alignment in Men during Lateral Sleep Position: Experimental Study and Modeling." BioMedical Engineering OnLine, vol. 10, no. 1, 30 Nov. 2011, p. 103., doi:10.1186/1475-925x-10-103.
Herrington, Lee. "Assessment of the Degree of Pelvic Tilt within a Normal Asymptomatic Population." Manual Therapy, vol. 16, no. 6, 11 June 2011, pp. 646–648., doi:10.1016/j.math.2011.04.006.
Gordon, Susan, et al. "A Randomized, Comparative Trial: Does Pillow Type Alter Cervico-Thoracic Spinal Posture When Side Lying?" Journal of Multidisciplinary Healthcare, 17 Aug. 2011, p. 321., doi:10.2147/jmdh.s23028.
The following two tabs change content below.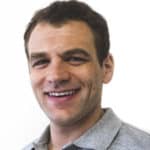 Logan is the content director of Sleepopolis, which means he not only reviews new mattresses every week, but also curates all the comparisons, best of pages, and video guides on the site. He takes a straightforward, honest approach to his reviews and endeavors to give viewers an objective look at each new product he tries out. Logan has perfected his method by personally testing over 200 different mattresses, so he's not only able to discern the overall vibe of a specific bed, but to contextualize its feel within the bed-in-a-box market as a whole. When he's not hopping on a new bed or working with our editorial team to whip up an engaging sleep education guide, you can find him reading books on world history, walking his dog Pepper, or searching for the best cheeseburger in New York City.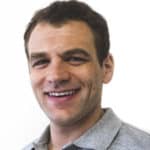 Latest posts by Logan Block (see all)