Night after night, many people find themselves turning to their side for a restful night's sleep, so what makes the best mattress for side sleepers? Firmness, support, and pelvic rotation are all key factors to consider when selecting your next new mattress. Unlike back sleepers, side sleepers are less likely to struggle with snoring or airflow issues, but they can suffer from hip, back, or neck pain.
By following a few critical guidelines, you can help to make sure that the side sleepers in your home are getting restful sleep. Let's get started.
Top 5 Mattresses for Side Sleepers
Just want to see the full list of mattress recommendations for side sleepers? Click here to jump to the review summary.
Firmness
First off, let's talk about firmness. For side sleepers, you're going to want to look for something soft to moderate on the firmness scale. A soft mattress (with great support) will help to relieve pressure from your neck and back. Firmness is perhaps the most important attribute for side sleepers. This is due to the very nature of the position. In order to provide proper support the mattress must be able to contour to the curves of your body (yes, men, even you have curves on your side). A soft or medium firmness mattress will allow your body to sink into the mattress a bit more, which will let the mattress contour to your shape.
Support
A mattress with great support will relieve pressure points and keep your spine, neck, and back in alignment. For side sleepers, this is especially important since your spine may be misaligned already. It's important to note that support is not the same thing as hard firmness. A softer mattress can still provide great support. When looking for a new mattress that will meet your side sleeper needs you'll want to look for one that contours to your body's shape. Foam mattresses offer many advantages for side sleepers, but well-built and well-designed innerspring mattresses can be effective also.
The actual position of side sleepers can drastically range. Some of the most popular ones include forms like:
The log – Legs fully extended
The sprinter – One leg straight, one leg bent
The fetal – Both legs curled at the knee
Due to the nightly variation of a side sleeper's position, support is key to ensure your mattress is properly contouring to your body throughout the night.
Pelvic Rotation
Pelvic rotation is the result of misalignment of the back muscles and lumbar spine. It is caused when sleepers twist or curl their legs up in opposition to the position of the upper body. Take for example, "the sprinter". This person sleeps with one leg fairly straight and the other bent, which tends to rotate his or her upper body into a stomach sleeping position, while the lower body remains on the side. This type of rotation can lead to or worsen any lower back and neck pain so it's important to take preventative measures before it starts hurting.
There aren't any perfect solutions to preventing pelvic rotation, but there are a few things you can do to help.
Try to train yourself to sleep in side sleeping positions that keep your spine in alignment.
Use a pillow between your legs to maintain spinal alignment (see below).
Buy a good mattress with proper support and softness. That will help to prevent pressure points that might be currently causing you to sleep in positions that cause more pelvic rotation.
Pillows
Good pillows are just as important as a good mattress. You may have an exceptionally well made and comfortable mattress, but without a good pillow you may still find that your sleeping experience is less than ideal. A quality pillow is critically important for side sleepers due to the increased (and somewhat more complex) support needs. Pillows made from latex, shredded foam, memory foam, or other poly foam help provide consistent and stable support by responding to the varying pressures of your head and neck. You'll want to look for a pillow that is tall enough to cradle your head and neck, but not so tall that you introduce a new form of pressure.
Additionally, many side sleepers use pillows between their legs. This can help to resist pelvic rotation, while also relieving lower back pressure.
The advent of foam pillows in the 1990s was nothing short of a miracle for side sleepers. Foam pillows are able to provide great support and softness and properly cradle a side sleeper's head and neck. If you haven't already, make sure to check out my full list of pillow reviews. My personal favorite is the fully adjustable Nest Bedding Easy Breather pillow.
What's the best mattress for a side sleeper?
Sleepopolis recommends the following mattresses for side sleepers. The following mattresses:
Provide great support.
Have a soft to moderate firm feel (3-6 out of 10 on the firmness scale, where 10 is the most firm).
Are supportive enough to prevent or limit pelvic rotation.
Contour to the natural curves created by lying on your side.
Breathe well and improve the cooling of the mattress.
| Mattress | Description | Price* | Review |
| --- | --- | --- | --- |
| | Memory foam design. Traditional quilted cover. Available in medium and hard firmness. | $1,099 | Read Review |
| | Avena + memory foam design. Modern thin cover. Available in medium firmness. | $865 | Read Review |
| | Latex foam design. Traditional quilted cover. Available in soft, medium, and hard firmness. | $712 | Read Review |
| | Advanced memory foam. Modern thin cover. Medium feel. | $1,299 | Read Review |
| | Gel polymer + poly foam design. Modern thin cover. Available in medium firmness. | $999 | Read Review |
| | Pocketed coils + memory foam design. Traditional quilted cover. Available in medium firmness. | $999 | Read Review |
| | Latex + poly foam design. Modern thin cover. Available in customized firmness levels. | $945 | Read Review |
| | Coil-on-coil + pillow top design. Euro-style pillow topper cover. Available in soft, medium, and hard firmness. | $999 | Read Review |
*Price reflect Queen-size mattresses + include any Sleepopolis coupons available
Be sure to try a wide range of firmness when shopping for the best mattress for you. Depending on your size, weight, and body type you may find different firmness levels affect your body differently. When trying out a new mattress, it helps to lie on it exactly as you would sleep. Try to give it at least 10 minutes. Softer mattresses for side sleepers contour and react to your body very quickly as soon as you lie down, so it may feel different after only 5 short minutes.
If you're shopping online make sure to select a company with a solid trial period. Many of the top online mattress companies back their product with a great trial period (e.g., Leesa 100 day trial, Nest 100 day trial, Loom & Leaf 120 day trial) so if you find that it's not right for you, you can swap it out for one that is.
The following two tabs change content below.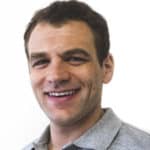 Logan Block
Logan is the director of content at Sleepopolis and the main mattress man around these parts. He's a big fan of sleeping in many sleeping positions and weightlifting.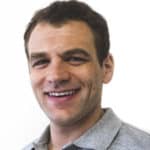 Latest posts by Logan Block (see all)