Hello and welcome to Sleepopolis!
The Sleepopolis team is a group of sleep enthusiasts that will bring you the latest reviews, news, and analysis on all things sleep.  Originally Sleepopolis started with mattress reviews, but we have big plans to expand going forward!  We're so grateful to you (our readers) for taking the time to appreciate our hard work, and we hope that we repay you by helping you best tackle the most important (and often least thought-about) 8 hours of the day.
While we cover a lot of different content on Sleepopolis, you may have realized that mattress reviews are our "bread and butter". Because every single person is different in their height, weight, and personal preferences, each mattress can be gauged differently. The reviews on Sleepopolis will reflect that – and try to consider preferences and situation of all types of sleepers.
We want to cut out the "fluff" that drive a lot of mattress reviews on the internet and focus as much as we can on tests and data that help each reader make their own decision about which mattress best suits their needs.  For example, rather than only telling you our opinion on how the mattress feels when we lay on it, we are incorporating tests such as clinical-level pressure sensitive mapping to understand how each mattress molds to the body, it's pressure points, etc. While these tests will take extra time to perform and their accompanying tools may be expensive, we believe, in the end, it is worth it for the consumers to get as much objective data as possible.
We are incredibly excited to be here with you, helping you along your journey to getting the best night's sleep!
Cheers,
The Sleepopolis Team
P.S. You can reach us on our Contact page or with the information below:
Address:
Sleepopolis.com
55 Washington Street, #322
Brooklyn, NY 11201
Email: [email protected]
Phone: (302) 566-5542
The following two tabs change content below.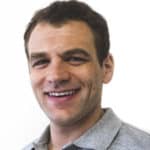 Logan Block
Logan is the Director of Content at Sleepopolis and the main mattress man around these parts. A Buffalo native, Logan spent several years working in project management in both Boston and New York City. In his free time Logan likes walking his dog, lifting weights, and searching for the best cheeseburger in New York City.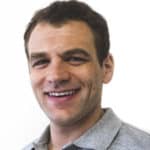 Latest posts by Logan Block (see all)