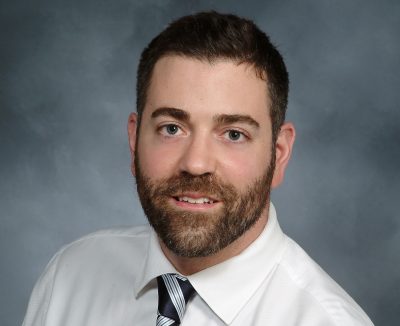 Dr. Daniel Barone received his medical degree from New York Medical College in 2006 after graduating summa cum laude from Fordham University in 2001. He completed an internship in Internal Medicine at Saint Vincent's Catholic Medical Center in 2007 and a residency in Neurology at Beth Israel Medical Center in 2010. He then went on to complete a fellowship in Sleep Disorders at Stony Brook University Medical Center in 2011.
Dr. Barone is currently the Associate Medical Director of the Weill Cornell Center for Sleep Medicine and an Assistant Professor of Neurology at Weill Cornell Medical College and an Attending Neurologist at New York-Presbyterian/Weill Cornell Medical Center. He specializes in the evaluation and management of patients with all forms of sleep disorders including sleep apnea, restless legs syndrome, insomnia, and narcolepsy.
Dr. Barone is certified by the American Board of Psychiatry and Neurology in Both Neurology and Sleep Medicine. He is a member of the American Academy of Neurology, and is a fellow of the American Academy of Sleep Medicine.
You can buy his book, Let's Talk About Sleep: A Guide to Understanding and Improving Your Slumber, here. Or, you can stay connected with him on Twitter or Facebook.
About Sleepopolis
Sleepopolis is a property dedicated to helping people around the world get a better night's sleep. We cover a wide range of sleep and recovery topics, including in-depth reviews on mattresses and other sleep products, sleep industry news and events, and research-focused content on sleep science and wellbeing (which we call Sleep Education). Our goal is to help readers make better, more informed decisions regarding their sleep and rest.
Our writers specialize in sleep topics, and the majority of our reviews focus on their in-person experiences with and testing of products. In order to promote accuracy in our content, Sleepopolis features a robust Expert Network to help verify much of the content you see on the site, including both reviews and Sleep Education. This network consists of board-certified physicians, physical therapists, other medical professionals, researchers, and innovators in the sleep space. Content that has been expert verified is indicated with a blue checkmark at the top of those pages. We also work to keep our content up-to-date and indicate the day of the most recent editorial updates at the top of our articles.