Firm mattresses are commonly preferred by back sleepers, stomach sleepers, combination sleepers, and heavy people because they offer great support. If you fit into one of those categories and are looking for a high-quality firm mattress, you're in the right place!
Below, I'm going to take you through the best firm mattresses of the year. If you want a little more info on choosing the best firm mattress for you, skip down to the bottom of my review. You can also head over to our Mattress Firmness Guide to learn more about how to choose the right firmness level for your needs.
Best Firm Mattresses of 2021
Top Firm Mattress Picks Explained
Read on for the details on all the mattresses above. I'll continue to update this list as I test and review new mattresses, so don't be surprised if your top picks get knocked out of the top spots! If you're in a rush, I have a few quick facts about each mattress in a handy chart below.
Best Mattress for Back Pain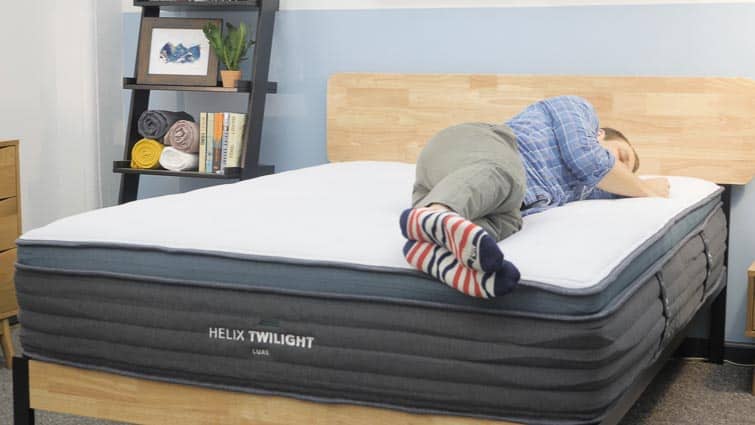 Helix Twilight Luxe
Helix stands out in the mattress world because it offers a range of affordable models for almost any sleep style. If you're prone to back pain, you might want to take a look at the Twilight Luxe, which is one of Helix's firmer models. 
The Twilight Luxe features strong support in the form of individually wrapped coils and a firm poly foam transition layer, both of which prevent you from sinking too far into the mattress. This helps keep your spine in neutral alignment, especially when you're on your back and stomach — and that can decrease aches and pains over time. Firm support isn't the only perk offered by this mattress: its comfort layer includes memory foam to provide some cushioning pressure relief, and its cooling cover helps dissipate body heat.
Could this mattress be the solution for your back pain? Learn more in my full Helix Luxe mattress review.
Up to $200 off and free pillows!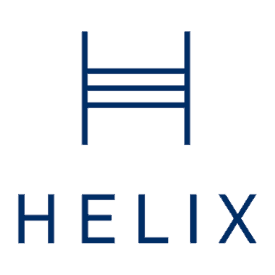 Presidents' Day Sale: The Helix Twilight has firm support that is great for spine alignment! Enjoy up to $200 off and free pillows.
Best Extra Firm Mattress for Stomach Sleepers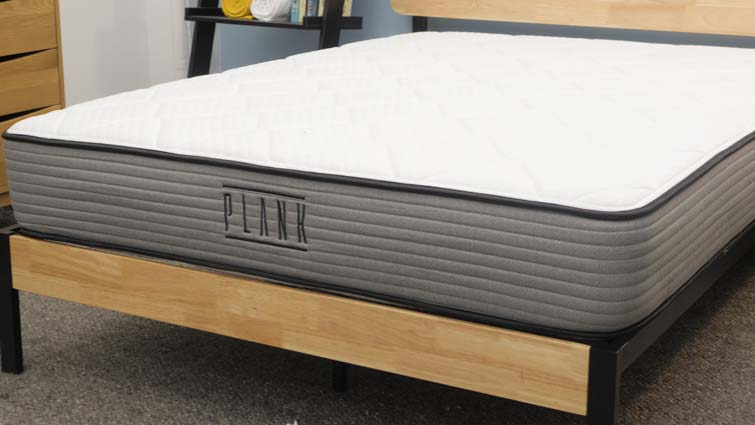 Plank Mattress
Get two firm mattresses for the price of one with the Plank, a flippable mattress from Brooklyn Bedding that has one firm side and one extra firm side (and I do mean extra firm). The extra firm side features the strongest support of any mattress on this list, so it will appeal to folks who think a regular firm mattress is child's play. It should also appeal to stomach sleepers, who need plenty of support to keep their hips elevated and their spines in a neutral alignment. For similar reasons, this bed might be a good choice for back sleepers who like a firm feel. 
Because the Plank is so firm, you might be surprised to learn that it's an all-foam mattress. But the firm high-density foam base offers even more support than some innerspring beds. The Plank's cover comes with an optional cooling panel made of Phase Change Material that helps dissipate body heat. This could be a good add-on if you're a stomach sleeper who wants to sleep cool. Keep in mind it will add an additional cost to your purchase.
Ready to walk (or sleep on) the Plank? Head over to my full Plank mattress review for more on this bed.
Save 20% with code SLEEPOPOLIS20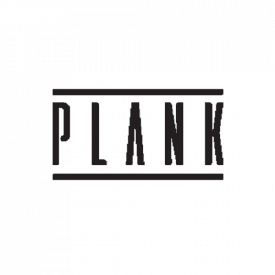 The Plank is a great choice for the back and side sleepers that want super firm support.
Best Firm Innerspring Mattress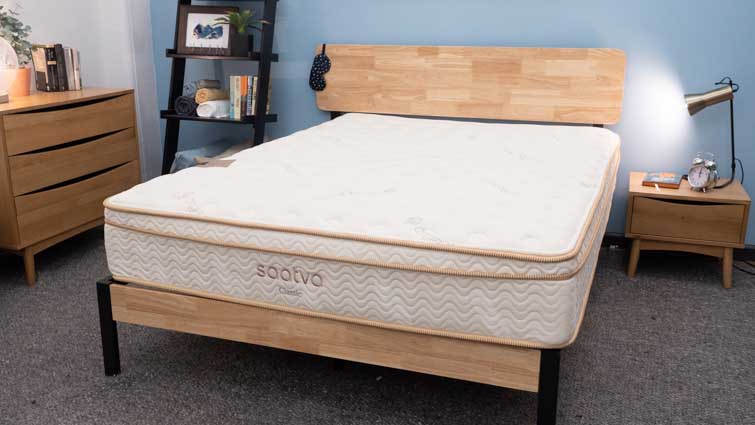 Saatva
One of the most popular innerspring mattresses on the market, the Saatva, employs individually wrapped coils and sturdy steel coils to offer the firm support and bounce of a classic innerspring mattress. The Saatva is offered in three different firmness options: Plush Soft, Luxury Firm, and Firm. I've personally tested the Luxury Firm model and found it to be really supportive for back and stomach sleepers (but a bit too firm for side sleepers). This could be a great match for strict back or stomach sleepers as well as for combo sleepers who move between these positions. If you'd prefer an even firmer comfort level, you can opt for the Firm model.
No matter which model you choose, the bounciness of the Saatva's springs means you're likely to sleep more on top of the bed than "in" it, which is nice for combination sleepers. Additionally, each model of this mattress is sturdy and durable. The Saatva is also well-suited to couples who are looking for a mattress that's up to the task of supporting two bodies over the long-term.
Want to learn more? Spring on over to my full Saatva mattress review. 
$200 Off!

The Saatva mattress combines a luxurious pillow-top layer with two sections of coils for that classic innerspring feel. 
Best Cooling Mattress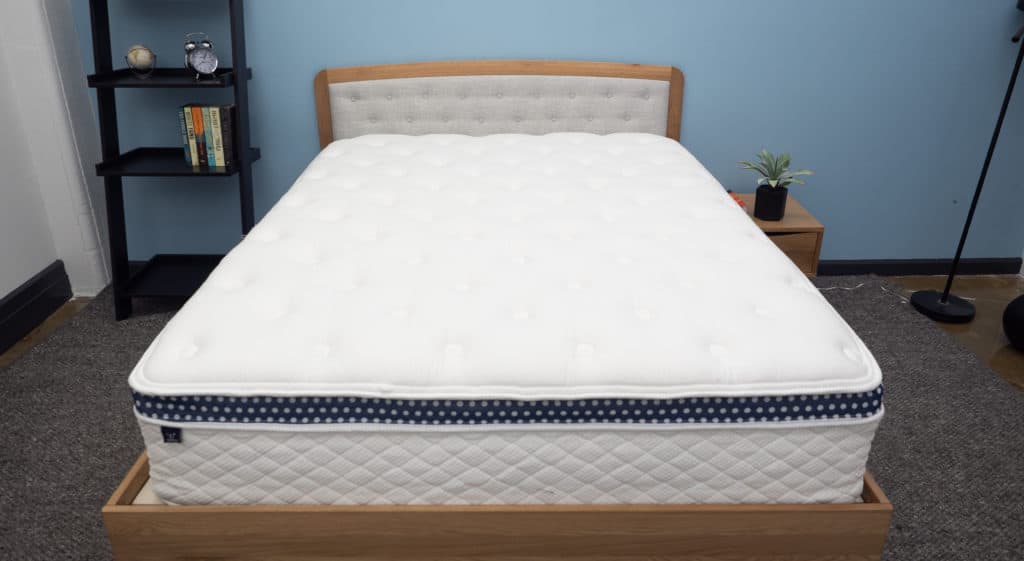 WinkBed
The WinkBed is a popular hybrid option for those who prefer a firmer bed. It has several features meant to keep you sleeping cool. First up is a breathable Tencel cover, which allows for airflow into the mattress. Then there's the gel-infused foam, which helps draw heat away from sleeping bodies. And finally, the pocketed coil support layer allows for more airflow. So if you're prone to sleeping hot, definitely give the WinkBeds a look! 
The mattress comes in three firmness levels as well as a Plus model for heavy folks, so its feel will vary a bit depending on the model in question. The firm and medium-firm mattress models should both appeal to those who enjoy a firmer feel. Each WinkBed model also includes a Euro pillow top to offer a little  pressure point relief (without sacrificing a firm feel).
Interested in the WinkBed but want to know more? Don't miss my full WinkBeds mattress review.
$300 Off!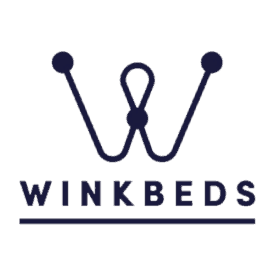 Built with a plush pillow top and a buoyant coil-on-coil structure, the WinkBeds is a great option for a wide range of sleepers! 
Best Firm Mattress for Back Sleepers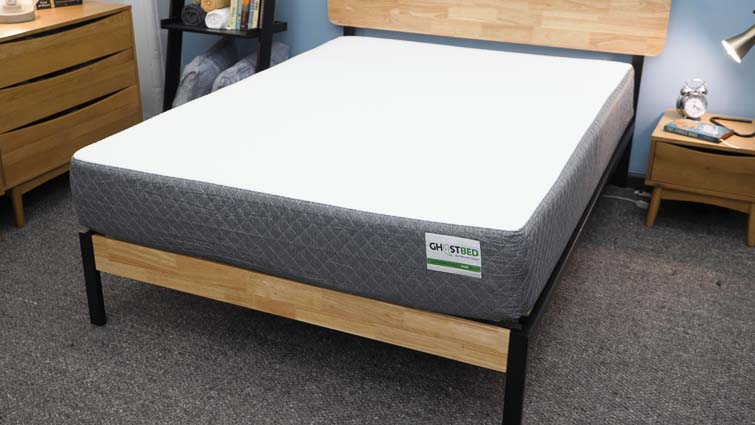 GhostBed Mattress
Firm mattresses are often a good match for back sleepers, but the GhostBed stands out even amongst a sea of other firm models — especially for those back sleepers who prefer an all-foam feel. Its comfort layer is made from 1.5 inches of aerated latex, which offers some nice bounce and is very cooling. Latex mattresses are often great picks for sleepers who like a firm feel because of their naturally supportive, durable feel. 
The GhostBed comes in at a 7 out of 10 on the mattress firmness scale. For reference, a medium-firm mattress is about a 6.5 out of 10 on the scale. So if you're a back sleeper looking for a firm bed that also offers a bit of gentle pressure relief, the GhostBed is a great choice for you.
The GhostBed isn't only a great option for back sleepers; I also really like it for hot sleepers. All GhostBeds are known for sleeping cool, and the Original is no exception. The combination of naturally cooling latex and gel-infused memory foam in this mattress really help prevent it from trapping body heat.
Read more in my full GhostBed mattress review.
Check New Deals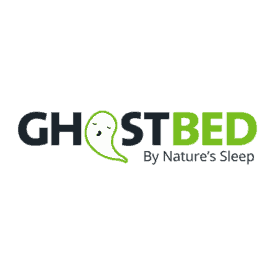 The GhostBed's combination of bouncy latex and body-hugging memory foam offer sleepers a nice, balanced feel. 
Best Memory Foam Mattress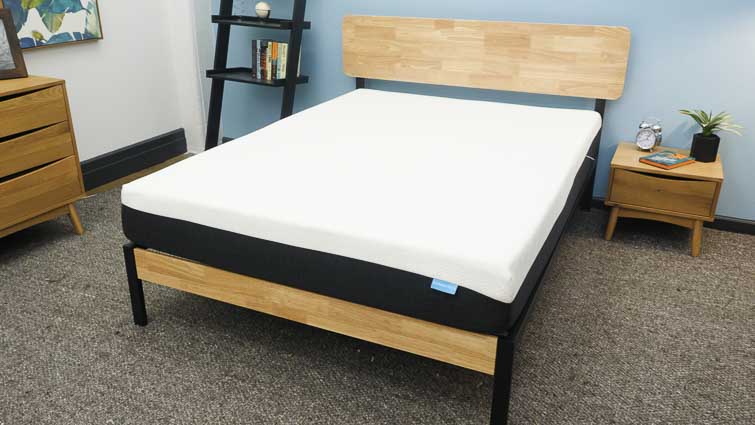 Bear Mattress
The Bear mattress is a great option for those who prefer a firmer feel but love the body contouring properties of memory foam. The Bear's comfort layer is made with cooling graphite gel memory foam, which doesn't trap heat like traditional memory foam. Below that you'll find a transition layer of responsive foam, which adds a bit of bounce. The Bear's base is made from high-density poly foam which gives it some nice firm support.
I also think the Bear could be a good option for athletes. It's cover is made of Celliant, a material that some studies suggest helps speed up athletic recovery. Athletes also need a combination of pressure relief and support, and the Bear offers just that.
Learn more in the full Bear mattress review.
Save 25% With Code SLEEPOPOLIS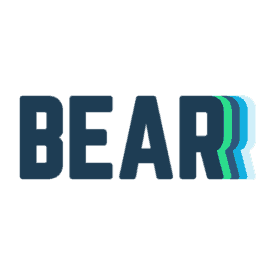 The Bear Mattress offers firm support with a memory foam layer for gentle pressure relief. 
Best Mattress for Couples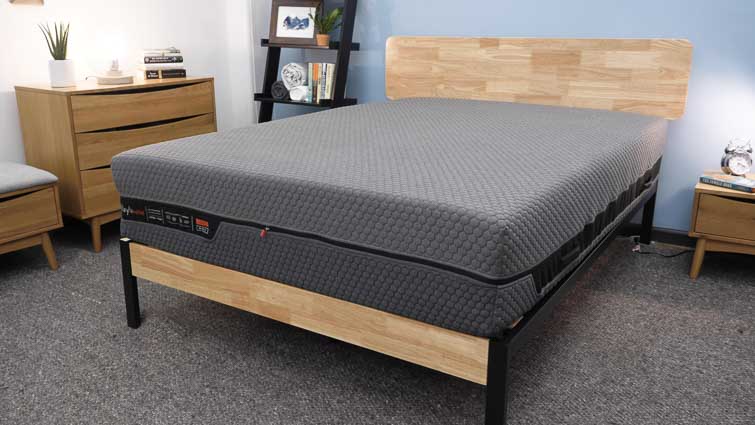 Layla Hybrid
For couples that like a firm mattress, I'd highly recommend the Layla Hybrid. This flippable mattress is built with gentle top layers of memory foam for pressure relief, but is grounded in a tall section of ultra-sturdy pocketed coils.
The resulting feel is balanced, hedging slightly on the firmer side of things. But what's really great about this bed is that couples (thanks to the flippable design) can switch between either a "Soft" or "Firm" side depending on their needs. Thankfully, both configurations feature top layers of memory foam, a plush material that actively works to isolate motion across the structure, which could be a big plus for couples.
Learn more at my full Layla Hybrid mattress review.
Spring Sale: Up to $200 off + free pillows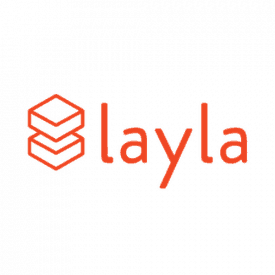 The Layla Hybrid uses foam and coil layers for two firmness options so you can choose the right support level for your sleep style. 
Best Organic Mattress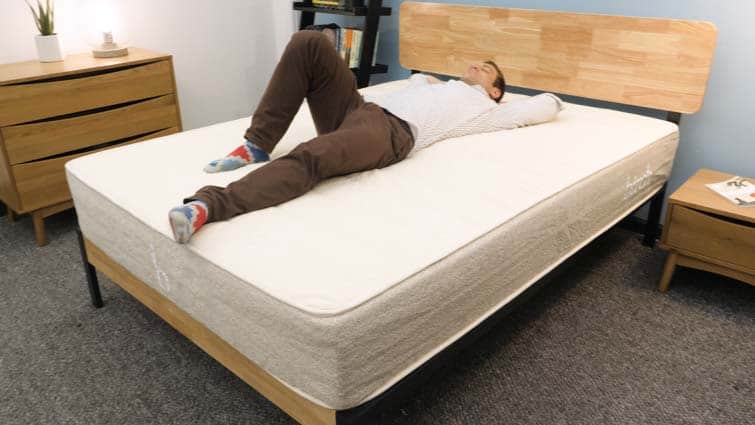 Birch Living Bed
This hybrid bed-in-a-box should appeal to sleepers who like a firm mattress and are committed to going green. The mattress is composed entirely of eco-friendly materials, including an organic cotton cover, a comfort layer made of natural wool, and a section of all-natural Talalay latex. All of these layers are supported by pocketed coils. Birch also offers optional organic mattress toppers with these beds in case you prefer a softer feel.
The Birch features a firm feel, strong support, and fantastic bounce thanks to its Talalay latex and coil layers. This mattress should be a great fit for back and stomach sleepers, who need plenty of support to keep their spines in neutral alignment and prevent backaches and pains. And because it's easy to move around on this bouncy mattress, it might also work well for combination sleepers who switch between their backs and stomachs.
Is this the lean (er, firm), green mattress you've been looking for? Find out in my full Birch Living Bed review.
$200 off + Free Pillows with code: SPRINGSALE200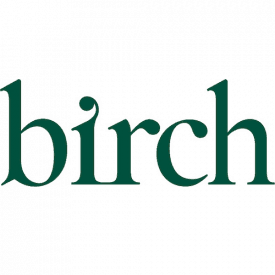 The Birch mattress uses natural materials like organic cotton and talalay latex to provide great comfort from an organic product, in fact all Birch products are Greenguard Gold certified!
Best Cheap Firm Mattress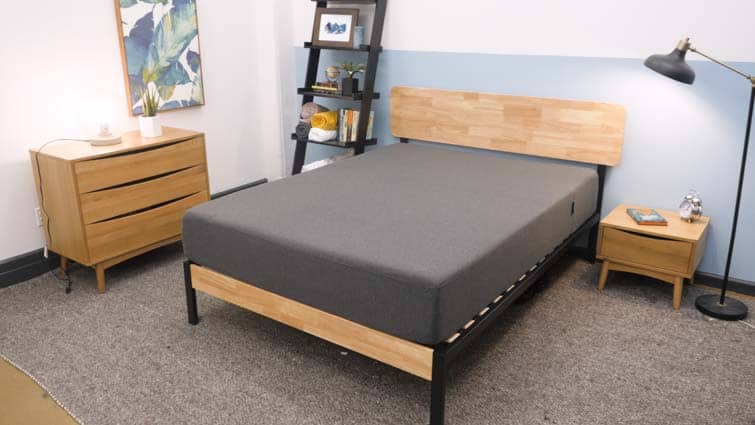 Casper Element
The Casper Element stands out for achieving a high level of firmness without the support of coils. Instead, Casper's firmest model is built with three layers of foam. Its comfort layer is made from poly foam, which has a quick response to pressure and helps keep you on top of the mattress (instead of sinking into it). Below that, you'll find a more classic memory foam layer followed by a base layer of durable, high-density poly foam. 
When layered on top of each other, these different foams combine to create a firm feel that offers plenty of mobility along with a little pressure relief. These qualities should make it a good fit for back and stomach sleepers, as the mattress is supportive enough to keep their spines in a neutral alignment. Considering its supportive nature and durable materials, the Element is priced extremely well.
Curious to learn more about this firm foam bed? Head on over to my full Casper Element mattress review.
10% Off with Code APRIL21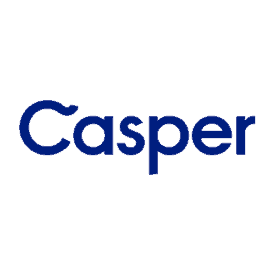 A streamlined, balanced feel makes the Casper Element fabulous for a wide range of sleepers!
How to Choose a Firm Mattress
Now that you know more about a few of the best firm mattresses out there, let's talk a little bit about how to choose the right one for you! First up, let's talk about who should (and shouldn't) be sleeping on a firm mattress.
Who is a Firm Mattress Best For?
Firm mattresses are especially helpful for sleepers who need firm support to keep their spines straight overnight. Take a look at the list below to learn who these people are and why firm support works best for them. And check out our Mattress Firmness Guide for more information on selecting the feel and firmness that's most appropriate for your body type and preferred sleeping position.
Who Should Not Sleep on a Firm Mattress?
On the other hand, some sleepers can benefit from a softer feel. Side sleepers often do better on a soft to medium-soft mattress that helps alleviate pressure at their shoulders and hips. These folks might want to check out our best mattresses for side sleepers.

Similarly, if you struggle with shoulder or hip pain the additional pressure relief a soft mattress offers could help you alleviate some pain and stiffness. If that sounds like you, head over to our best mattress for shoulder pain or best mattress for hip pain roundup to find the right fit for your needs.
How Do You Measure Mattress Firmness?
Here at Sleepopolis we measure mattress firmness using the mattress firmness scale. The scale ranges from 1-10, with 1 being the softest mattress ever and 10 being the firmest mattress ever. The industry standard for medium-firmness is a 6.5 out of 10. So if you're looking for a firm mattress you should opt for a bed reviewers classify between 7 and 10 on the mattress firmness scale. You can also check out our How to Choose a Mattress buying guide for some more info.
Firm Mattress Types
Certain mattress types tend to be firmer than others. If you're looking for a firm mattress I'd recommend opting for an innerspring, hybrid, or latex mattress.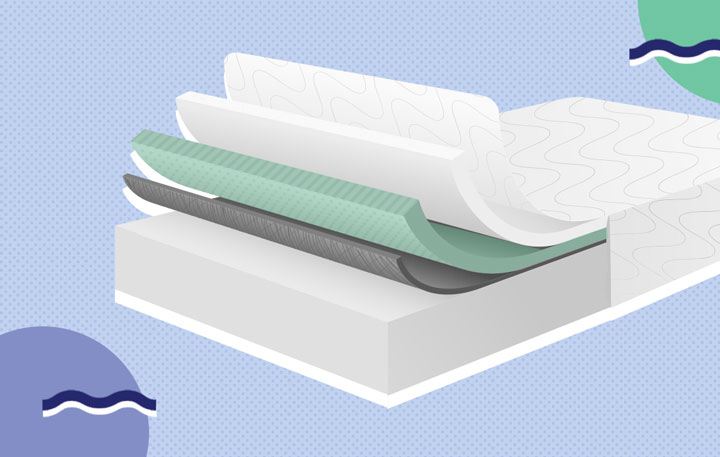 These beds tend to have firmer feels than other mattress types. It is also possible to find firm foam or memory foam mattresses, but these options may not be as durable as other mattress types. You can take a look at our best foam mattress roundup if you're interested in a foam bed.
Pros and Cons of a Firm Mattress
Still not sure if a firm mattress is the right choice for you? Take a look at some of the pros and cons of firm mattresses to decide.
Benefits of a firm mattress
Firm mattresses are more durable than soft mattresses. Choosing a high-quality firm mattress may help you avoid premature mattress sagging. But you can definitely find a durable soft mattress as well, so don't let that determine your purchase.
Firm mattresses can be more supportive than soft mattresses. Firmness is not the same thing as support, and it is possible to find a soft and supportive bed. But, if you're an inexperienced shopper looking for a lot of support, choosing a firm mattress is usually a safe bet.
Firm mattresses usually have great edge support, especially if they're hybrid or innerspring models. This means the sides of these beds should support your weight without sagging or collapsing. This can actually make your bed feel a little bigger!
Since many firm beds use pocketed coil layers that promote airflow, they tend to sleep cool. This is a great perk for hot sleepers.
It's easier for back and stomach sleepers to keep their spines straight on firm mattresses.
Firm mattresses often help you feel more "on top of the bed" than "stuck in" it. This could be nice for combination sleepers who need mobility for switching positions at night.
Firm mattresses help you distribute your weight evenly over the surface of the bed, which is a good way to alleviate aches and pains and prolong your mattress's life.
Drawbacks of a firm mattress
If you're looking for a soft and cuddly feel you may not get what you're looking for on a firm mattress.
You often need to sacrifice some pressure relief for support on firm beds. This is not a great feature for side sleepers or folks who struggle with shoulder or hip pain.
If you like a slow moving mattress that offers some sinkage and hug, you won't get what you need from a firm mattress. These beds tend to be more responsive.
Recap: The Best Firm Mattresses
Take a look at the table below to see how all these beds stack up against each other.
FAQs
What is the best firm mattress?
It depends on how you sleep! But if you really want our opinion, the WinkBed won the "best firm mattress" spot in our best mattresses of 2021 list.
How do I shop for a firm mattress online?
When shopping for a firm mattress that you won't try out in stores, we recommend reading reviews and opting for a bed reviewers rank between a 7 and a 10 on the mattress firmness scale. You can check out our How to Choose a Mattress buying guide for more tips.
Is a firm mattress better for your back?
It depends on how you sleep, but firm mattresses are generally better for your back. They help distribute your weight evenly, which will help you keep your spine straight and avoid back pain.
What is the difference between firmness and support?
Firmness refers to how hard or soft a mattress feels when you lie down on it. Support refers to how well a mattress keeps your spine in alignment. A soft mattress can be just as supportive as a firm mattress.