So you already know what kind of sleeper you are; now it's time to shop around for the best firm mattress on the market. Firm mattresses are commonly preferred by back sleepers, stomach sleepers, or people who are on the heavier side. In addition to knowing who these mattresses are best for, it also helps to know what factors are key- because as product reviews have shown, not all firm mattresses are created equal.
The best firm mattress has a nice balance of support and firmness. It addresses sagging potential, edge support, airflow, and provides great support to your core- that includes the spine, hips, and neck. A rock hard mattress isn't necessarily a good mattress. Look for a new mattress that calls attention to pressure points and natural support of the core muscles.
Best Firm Mattresses of 2021
Top Firm Mattress Picks Explained
Best Mattress for Back Pain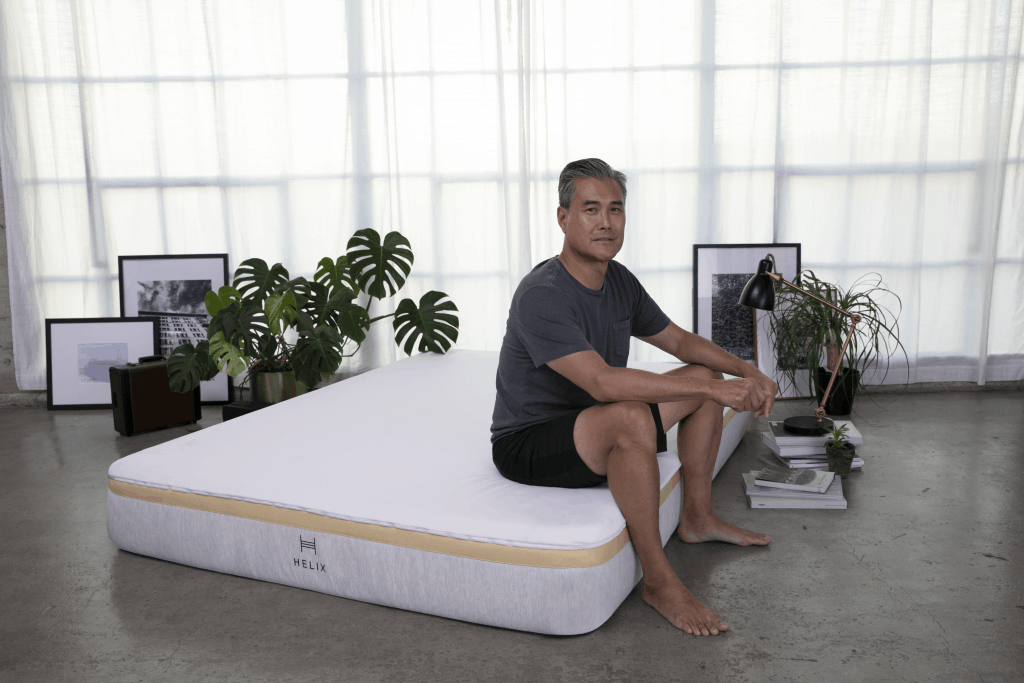 Helix Dawn Mattress
Helix stands out in the mattress world because it offers a range of different models that can be customized to your (and a sleep partner's) sleep style and comfort preferences. This means the mattress's feel and firmness can vary a lot based on the support level and material you choose. If you're prone to back pain, then you might want to take a look at the Dawn, which is one of Helix's firmer models. 
The Dawn features strong support in the form of individually wrapped coils and a firm-ish transitional layer of poly foam, both of which prevent you from sinking too far into the mattress. This helps keep your spine in neutral alignment, especially when you're on your back and stomach — and that can decrease the chances of experiencing aches and pains. Firm support isn't the only perk offered by this mattress: Its comfort layer includes memory foam to provide some pressure relief, while the cooling cover helps dissipate heat. 
Could this mattress be the solution for your back pain? Learn more in my full Helix review.
New Year's Sale: Up to $200 Off!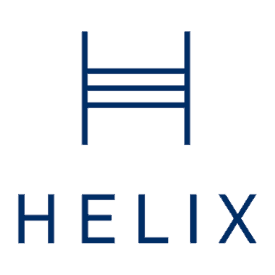 The Helix Dawn has firm support that is great for spine alignment!
Best Firm Innerspring Mattress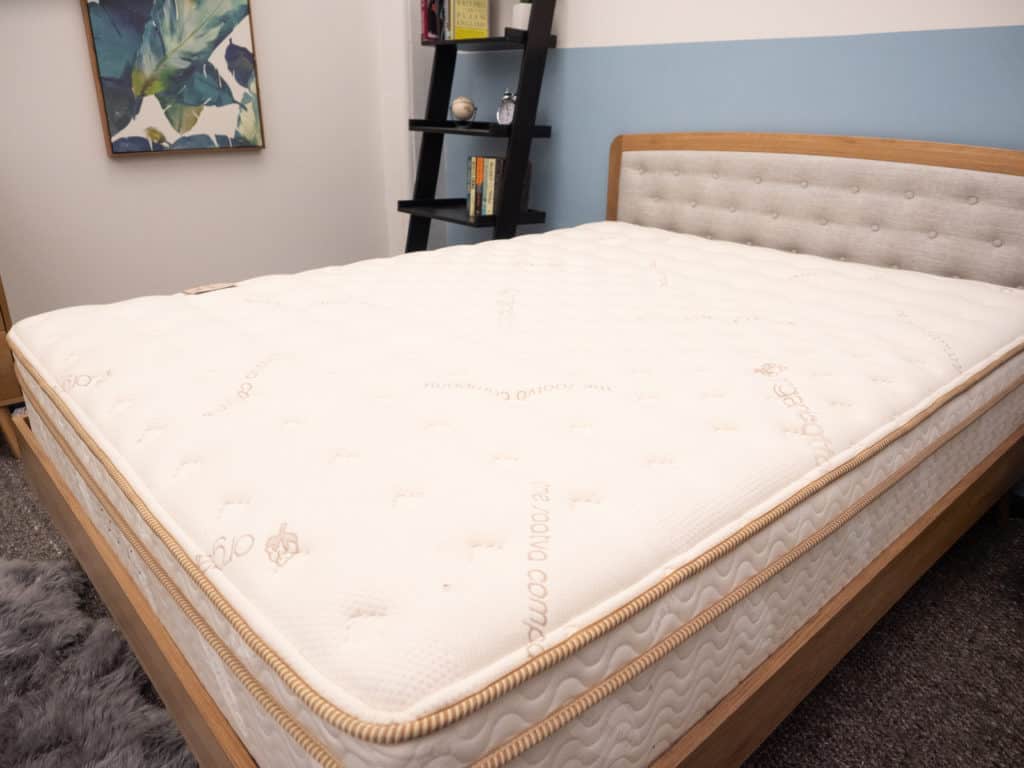 Saatva
One of the most popular innerspring mattresses on the market, the Saatva employs individually wrapped coils to create the firm support and bounce that are classic to innerspring beds. This firmness varies a bit depending on the model you choose; the Saatva comes in Plush Soft, Luxury Firm, and Firm. I've personally tested the Luxury Firm model and found it to be really supportive for back and stomach sleepers (but a bit too firm for side sleepers). This could be a great match for strict back or stomach sleepers as well as for combo sleepers who move between these positions.  
No matter which model you choose, the bounciness of the springs means you're likely to sleep more on top of the bed as opposed to "in" it as you might with memory foam. Additionally, each model of this mattress is sturdy and durable. This sturdy build is great for those who aren't interested in a bed-in-a-box. (The Saatva does not ship compressed.) It's also well-suited to couples who are looking for a mattress that's up to the task of supporting two bodies over the long-term. 
Want to learn more? Spring on over to my comprehensive review of the Saatva. 
$200 Off!

The Saatva mattress combines a luxurious pillow-top layer with two sections of coils for that classic innerspring feel. 
Best Extra Firm Mattress for Stomach Sleepers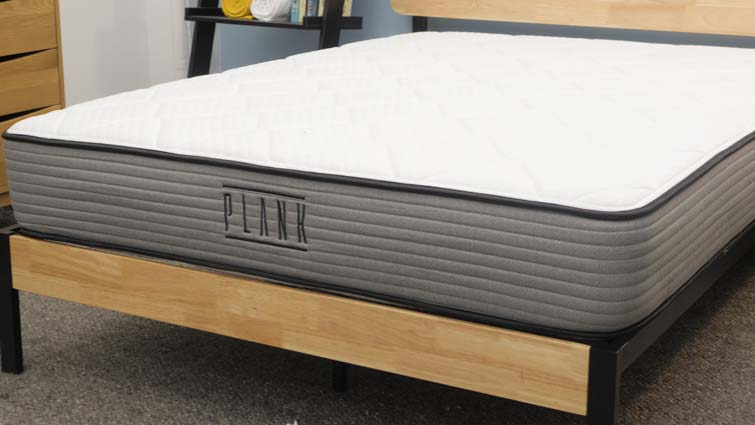 Plank Mattress
Get two firm mattresses for the price of one with the Plank, a flippable mattress that has one firm side, and one extra firm side (and I do mean extra firm). The firm side is around a 7.5 out of 10 on the firmness scale, while the extra firm side is around an 8.5 out of 10. The extra firm side probably features the strongest support of any mattress on this list, so it will appeal to folks who think a regular firm mattress is child's play. It should also appeal to stomach sleepers, who need plenty of support to keep their hips elevated and their spines in neutral alignment. For similar reasons, this might be a good choice for back sleepers who like a firm feel. 
Because it's so firm, you might be surprised to learn that the Plank is all-foam. The extra firm side's cover is quilted with 1.5 inches of foam, which offers a smidge of pressure relief before you hit 7 inches of supportive, high-density polyfoam. Moving over to the firm side, you'll find the same kind of cover (just thinner) above 2 inches of Titanflex foam, a latex alternative known for its quick response to pressure. The cover comes with an optional cooling panel with phase change material that helps dissipate body heat. This could be a good add-on if you're a stomach sleeper who wants to sleep cool. 
Ready to walk (or sleep on) the Plank? Learn more in my full review.
Save 20%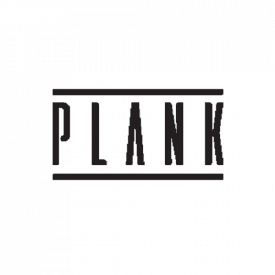 The Plank is a great choice for the back and side sleepers that want super firm support. Use code SLEEPOPOLIS20 to save 20% on your purchase!
Best Mattress for Couples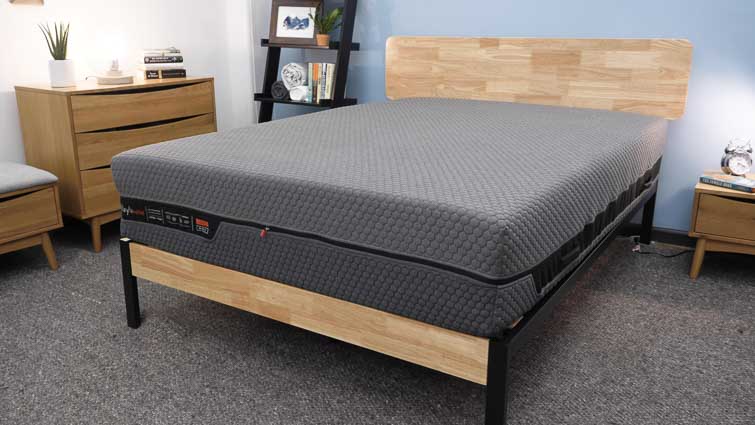 Layla Hybrid
For couples that like a firm mattress, I'd highly recommend the Layla Hybrid. This flippable mattress is built with gentle top layers of memory foam for pressure relief but is grounded in a tall section of ultra-sturdy pocketed coils. 
The resulting feel is balanced, hedging slightly on the firmer side of things. But what's really great about this bed is that couples (thanks to the flippable design) can switch between either a "Soft" or "Firm" side depending on their needs. Thankfully, both configurations feature top layers of memory foam, a plush material that actively works to isolate motion across the structure, which could be a big plus for couples.
Learn more at my full Layla Hybrid mattress review.
Up to $200 off + $300 in free products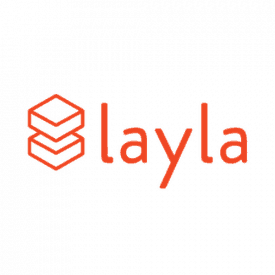 The Layla Hybrid uses foam and coil layers for two firmness options so you can choose the right support level for your sleep style. 
Best Cooling Mattress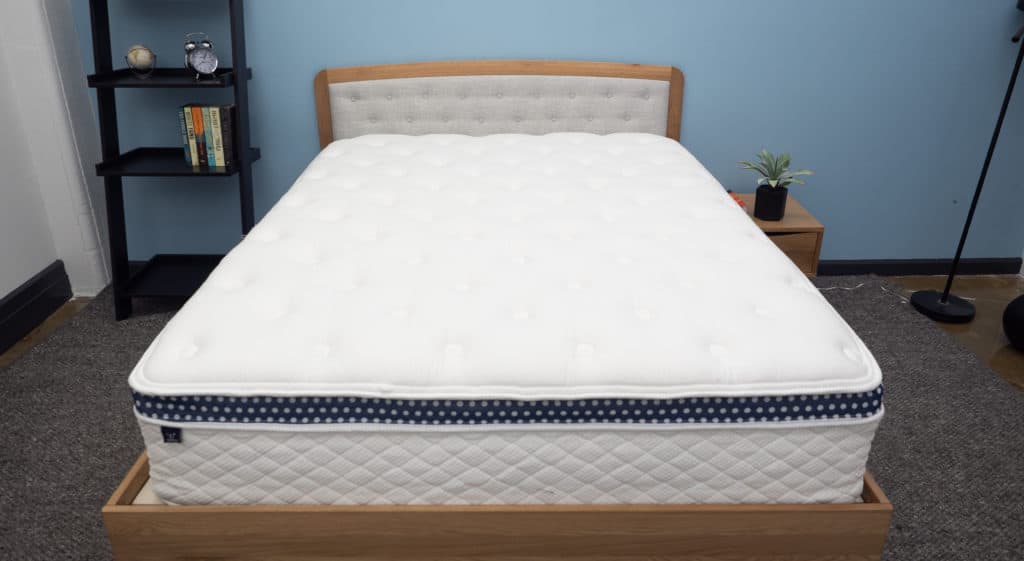 WinkBed
A popular bed-in-a-box hybrid, the WinkBeds has several features meant to keep you sleeping cool. First up is a breathable Tencel cover, which allows for airflow into the mattress. Then there's the gel-infused foam, which helps draw heat away from sleeping bodies. And finally, the pocketed coils allow for more airflow while also providing plenty of support. So if you're prone to sleeping hot, definitely give the WinkBeds a look! 
The mattress comes in three firmness levels as well as a Plush version for heavy folks, so its feel will vary a bit depending on the model in question. The Medium-firm mattress is around a 7 out of 10 on the firmness scale, so folks who like a firm bed will probably want to look to the Firm or Plus model. Both of those models offer strong support as well as a pillow-top with softer foams for some pressure relief. These factors should make this a good match for back and stomach sleepers (who need the support to keep their spine aligned) in addition to folks who sleep hot. 
Interested in the WinkBeds but want to know more? Don't miss my full WinkBeds review.
$300 Off!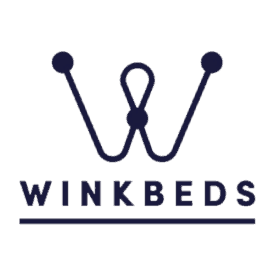 Built with a plush pillow top and a buoyant coil-on-coil structure, the WinkBeds is a great option for a wide range of sleepers! 
Best Firm Mattress for Back Sleepers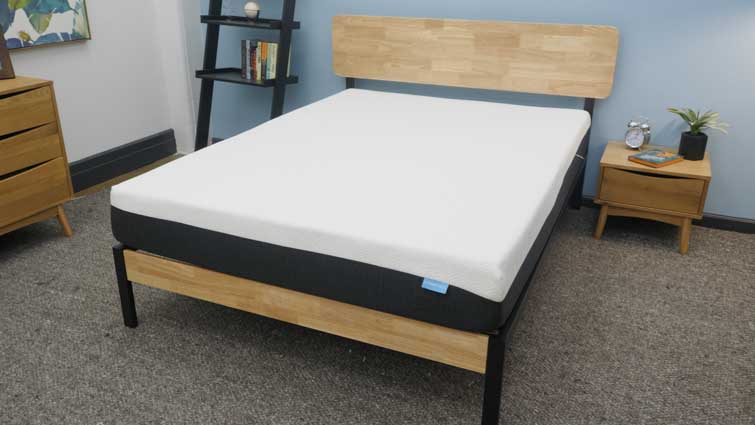 Bear Mattress
Firm mattresses are often a good match for back sleepers, but the Bear stands out even amongst a sea of other firm models — especially for those back sleepers who prefer an all-foam feel. The comfort layer is made from 2 inches of classic memory foam, which offers decent pressure relief. Next up is a firmer poly foam layer that helps prevent the hips from sinking in too far (thereby keeping the spine in neutral alignment) and ensures you sleep on top of the mattress. Finally, the base layer is made from sturdy, high-density poly foam to offer additional firm support. 
Back sleepers aren't the only ones who might dig this mattress. It's also made with athletes in mind thanks to a Celliant cover, which is a material that might help with muscle recovery during sleep. Meanwhile, the graphite gel infusion in the memory foam layer helps dissipate heat so you're more likely to sleep cool while enjoying the pressure relief of foam. 
Can't bear to back sleep on anything but foam? Then read more about the Bear mattress here. 
20% off Entire site + 2 FREE Pillows with code SAVE20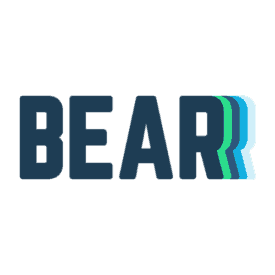 The cover of the Bear mattress uses celliant, which some studies suggest may help those with active lifestyles recover faster! 
Best Firm Memory Foam
Amerisleep AS2
Amerisleep makes a line of 5 (AS1 – AS5) mattresses, and the firmness level becomes softer as the numbers increase. The AS2 mattress is one of the most popular models, because it is a great feeling memory foam bed that is easy enough to move around on, but still gives sleepers that contouring feel from memory foam that is known for pressure relief and recovery.
I really like the AS2 for back and stomach sleepers, but think it is probably a little too firm for strict side sleepers. If you are a combination back / stomach sleepers, this mattress is easy enough to move around on, and won't make you feel too stuck in the bed. This is also a good option for couples. Most foam beds isolate motion fairly well, and the AS2 is no different. I could roll around and change positions without disturbing my partner which is a big plus.
Read our full Amerisleep AS2 mattress review.
Save 30%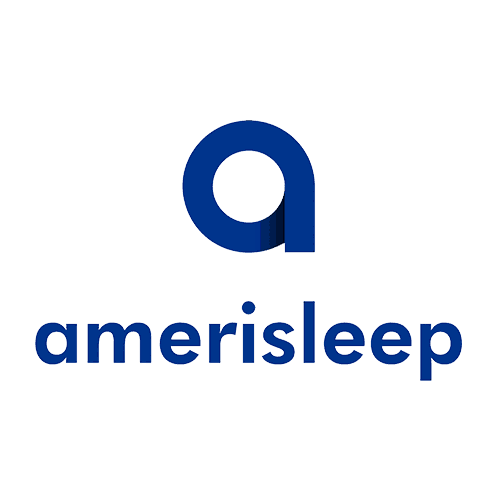 On the firmer end of the Spectrum, the Amerisleep AS2 is great for stomach or back sleepers. Get 30% off with code SLEEPOPOLIS.
Best Organic Mattress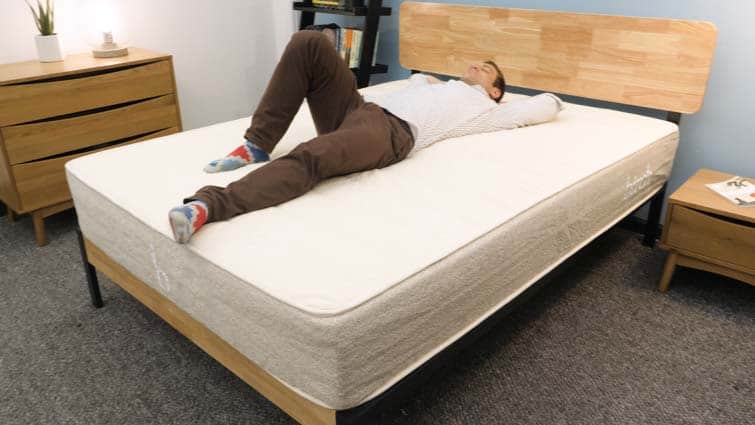 Birch
This hybrid bed-in-a-box should appeal to sleepers who like a firm mattress and are committed to going green. The mattress is comprised entirely of eco-friendly materials, including an organic cotton cover, a comfort layer made of natural wool, and a section of all-natural Talalay latex. All of these layers are supported by pocketed coils. The firmness varies depending on the model you choose; if you like a firm feel, you'll probably want to opt for the Standard. 
The Standard model features a firm feel, strong support, and fantastic bounce thanks to the Talalay latex and coils. The firmness and support mean this mattress should be a great fit for back and stomach sleepers, who need plenty of support to keep their spines in neutral alignment and prevent backaches and pains. And because it's easy to move around on this mattress, it might work well for combo sleepers who switch between their backs and stomachs.
Is this the lean (er, firm), green mattress you've been looking for? Find out in my full Birch review.
Up to $200 off + 2 Free Pillows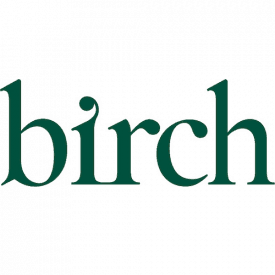 The Birch mattress uses natural materials like organic cotton and talalay latex to provide great comfort from an organic product, in fact all Birch products are Greenguard Gold certified!
Best Cheap Firm Mattress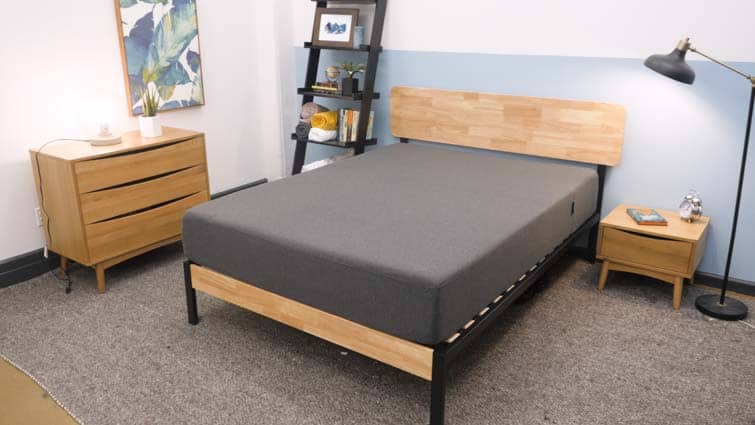 Casper Element
The Casper Element stands out for achieving a high level of firmness without the support of coils. Instead, Casper's firmest model is built with three layers of foam. The comfort layer is made from poly foam, which has a quick response to pressure and helps keep you on top of the mattress (instead of sinking into it). Below that, you'll find a more classic memory foam layer followed by a base layer of durable, high-density polyfoam. 
When layered on top of each other, these different foams combine to create a firm feel that offers plenty of mobility along with a little pressure relief. These qualities should make it a good fit for back and stomach sleepers, as the mattress is supportive enough to keep the spine in neutral alignment. Considering its supportive nature and durable materials, the Element is available at a great value for the price.
Curious to learn more about this firm foam bed? Head on over to my full review of the Casper Element.
15% Off!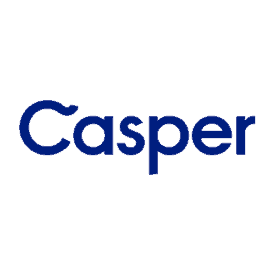 A streamlined, balanced feel makes the Casper Element fabulous for a wide range of sleepers!
Who Sleeps On Firm Mattresses?
So, first off- what type of sleeper might benefit from a good firm mattress? Back sleepers, stomach sleepers, and heavy sleepers are all potentially in the market for a great firm mattress. For people who sleep on their backs, a firm mattress keeps your spine in alignment and prevents excessive sagging and contouring of a soft mattress.
Stomach sleepers benefit from a firm mattress for similar reasons. Stomach sleepers keep a very flat profile, which results in fewer gaps between your body and the mattress. The best firm mattress for stomach sleepers will be firm enough to keep your back from arching, while also preventing your pelvis from sinking down into a soft mattress. For overweight sleepers, soft mattresses lead to unnecessary sagging, and in the end, may result in back pain or neck stiffness.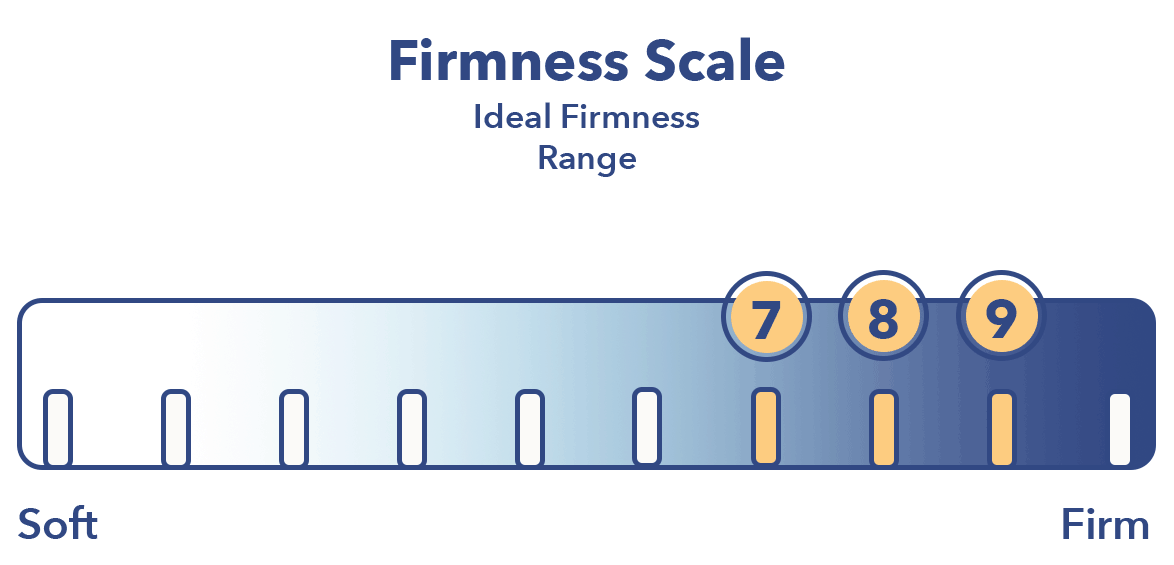 It's important to note that your weight, body type, sleeping position, and feel preferences all factor into the ideal firmness and support you need. For example, a 130-pound stomach sleeper most likely won't need as firm of a mattress as a 200-pound stomach sleeper. Consider your weight and body type when determining the firmness you need. Also, check out our mattress firmness guide for more information on selecting the feel and firmness that's most appropriate to you.
Mattress Sagging
Sagging in a firm mattress can be a big problem for sleepers. In some cases, excessive sag is due to inferior material quality and in other cases, it's just due to the actual material properties. Many mattress warranties will cover sagging the exceeds 1.5″, but you'll want to make certain of the warranty details before purchase. Mattress sagging and foam indentation can occur gradually over time.
Mattresses that are very old may simply no longer have the structural or material integrity to provide an appropriate level of support. 8 to 10 years is a good lifespan for most mattresses, however, body weight, usage, body type, and firmness requirements may increase or decrease the total performing lifespan of your mattress.
Edge Support
Edge Support is another factor to look for in the best firm mattress. This is especially true for overweight sleepers. For many people, the bed plays multiple roles during the day, and many people find themselves sitting on the edge to do a variety of activities. If you fall into this category, it's especially true for you! Mattresses that claim to be firm, yet are lacking in edge support could eventually become a problem.
Poor edge support can lead to mattress sagging as you sleep regularly on it. For sleepers who share a bed (with a spouse, pet, or child), you may find yourself sleeping on the edge more often than you'd like. That means the qualities of the edge of the bed need to be as consistently firm as the center of the mattress, not a weak point for inevitable failure.
If you utilize a Split King you will also want to make a point to ensure you're looking at mattresses with great edge support. Poor edge support in a Split King setup will yield a virtual no-mans land in the middle of the mattress.
Lastly, amorous activities are a final consideration you'll want to consider when determining edge support. Many couples enjoy utilizes the edge of the mattress for sex. Your weight and amorous preferences can guide you on the level of edge support and push back that you need. See our best mattress for sex for more information.
Core Support
Unhappy sleepers typically look for firmer mattresses when they are struggling with back pain, neck pain, or hip pain- all core muscles that, if irritated, can begin to affect how the rest of your body feels. Support of the spine, hips, and neck while you sleep will leave you feeling more energized, well-rested, and ready to tackle the day. Over time, inconsistent support on any of these areas may activate certain pressure points and begin to cause discomfort or pain. Proper support maintains that core alignment and prevents excess pressure and strain on those muscles.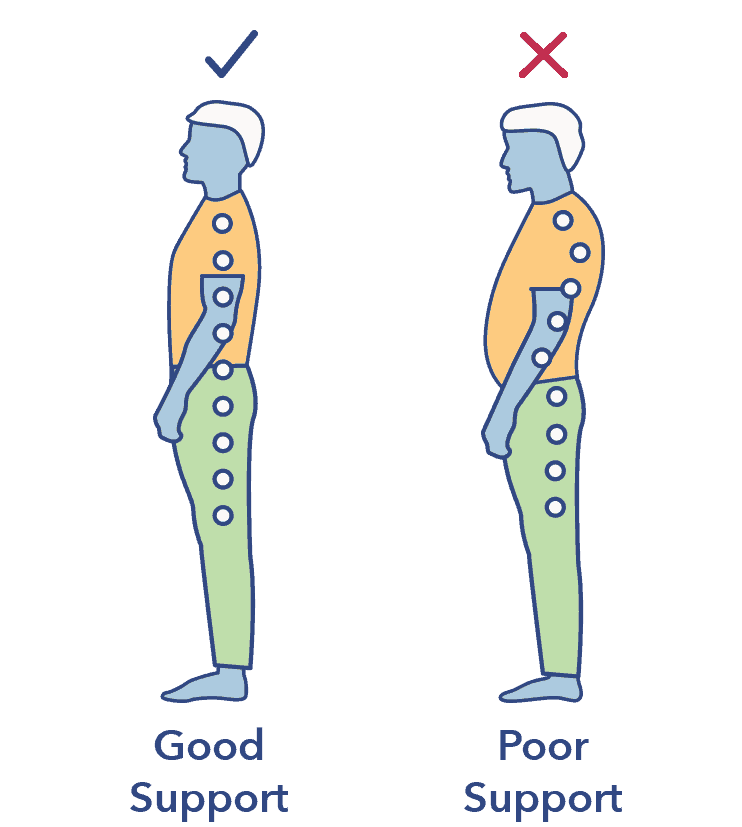 Air Flow
So you've found a great firm mattress, but here's a question you may not have considered yet. Does it breathe well? Airflow is especially important in firm mattresses because they are typically much denser than softer mattresses. This density is great when providing your body with the support it needs, but it's less than ideal when trying not to overheat yourself during the night.
As a general rule, inexpensive foam mattresses are not going to have the airflow your mattress needs to help keep you cool at night. Due to their construction, innerspring and hybrid mattresses naturally have better airflow and retain less heat while you sleep. But what these mattresses have in airflow, they might lack in body support so be sure to look for that critical core support in the construction.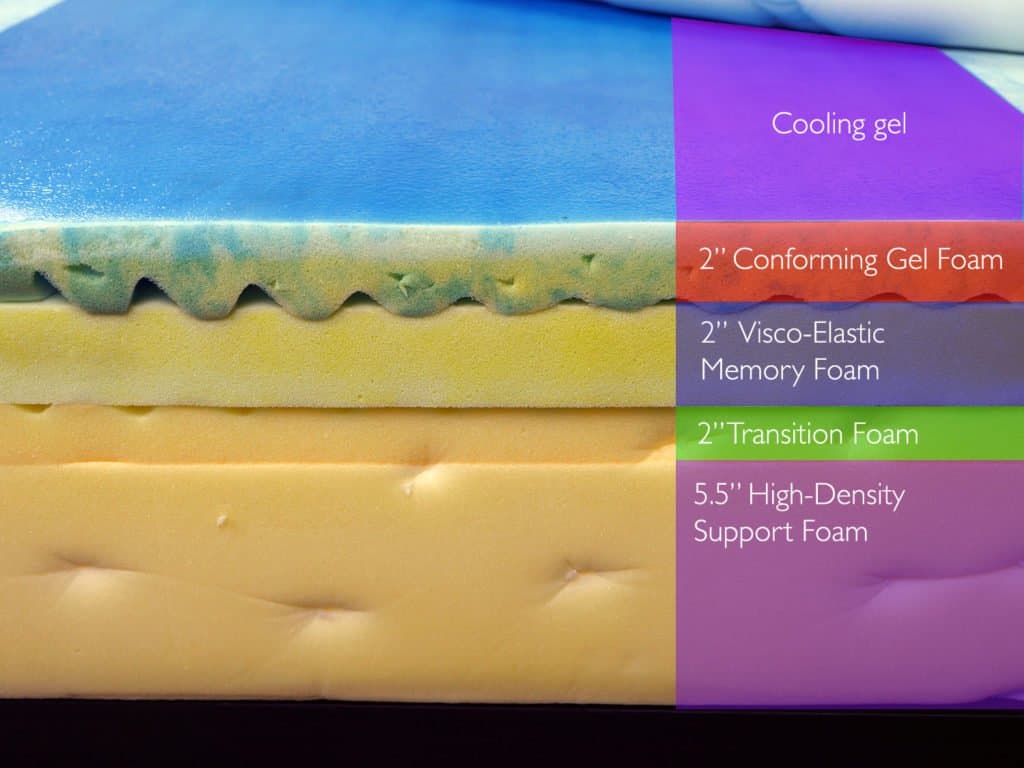 What's the best firm mattress?
So you know what factors are important in the best firm mattress. You know who benefits from firm mattresses, what to look for, and why it's good for your body. But now here's the million-dollar question- what one is the BEST firm mattress? Because every body is different, there are actually a few different ones I'd recommend.
All of these mattresses have a couple of key factors in common. They have minimal foam indentation over time, have a material construction that allows for efficient core support, and even pressure point distribution. Additionally, all of these mattresses have good to very good edge support.
Side sleepers would most likely not be satisfied with these choices, due to the excessive firmness that a side sleeper doesn't require (or typically benefit from, see here if you're a side sleeper) While all sleepers are different, there is one thing we can be certain of. If you're in the market for the best firm mattress, rest assured knowing that these factors will give you the confidence you need to make an educated choice. Better rest for your body is right around the corner!
Recap: The Best Firm Mattresses
The following two tabs change content below.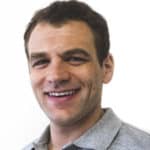 Logan is the content director of Sleepopolis, which means he not only reviews new mattresses every week, but also curates all the comparisons, best of pages, and video guides on the site. He takes a straightforward, honest approach to his reviews and endeavors to give viewers an objective look at each new product he tries out. Logan has perfected his method by personally testing over 200 different mattresses, so he's not only able to discern the overall vibe of a specific bed, but to contextualize its feel within the bed-in-a-box market as a whole. When he's not hopping on a new bed or working with our editorial team to whip up an engaging sleep education guide, you can find him reading books on world history, walking his dog Pepper, or searching for the best cheeseburger in New York City.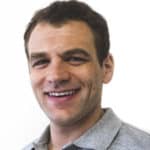 Latest posts by Logan Block (see all)