Whether you're on the prowl for a latex mattress or just want to learn more about the material in general, the Best Latex Mattress 2018 page is for you! We'll dive into some of the unique characteristics of the classic bedding material, discuss some of our personal faves by category, and then wrap up with a few fabulous latex alternatives.
While all of these mattresses share a common material in latex foam, that doesn't mean they all feel the same. We've put all of these mattresses to the test and have some suggestions on why certain mattresses will work better for different types of sleepers and have categorized them below. This doesn't mean you shouldn't read up on a few other, but we think it's the best place to start.
But enough chat! Let's get our journey started.
Now that we've gotten the nuts and bolts out of the way, let's take a look at some of our favorite latex foam mattresses by category. Feel free to navigate to the section that speaks to you most using the links below.
WHAT IS A LATEX MATTRESS?
Over the past decade or so, latex foam has become a material as synonymous with mattress design as traditional go-tos like memory foam and innerspring. In fact, latex kind of lands somewhere between these two, as its known for both its buoyant support and pressure-relieving softness.
To get a little more scientific, latex is considered a natural foam made from a milky substance derived from the hevea-brasilienis rubber tree, which is removed in a process similar to maple tapping. When transformed into a foam, this substance produces a proliferation of tiny air bubbles, giving latex its soft and bouncy texture.
There are two main types of latex manufactured using this process: Dunlop latex and Talalay latex. The former has a denser feel to it as it's formed in a single pour, while the latter has an aierier texture thanks to the fact that it's vacuumed halfway through production. Though both types of latex are comprised of organic components, only Dunlop latex is 100% all-natural.
Typically speaking, an organic latex mattress will be comprised of three to four distinct layers of latex over-laid by a cotton cover. The various latex layers will feature varying firmness levels, allowing for an interplay between pressure relief and support. While different brands will always put their unique spin on the classic latex mattress, almost all of them feature excellent bounce, terrific temperature regulation, and a gentle feel.
Best for Combo Sleepers
WinkBeds EcoCloud Mattress
For those that tend to roll around and change positions during the night it can be very frustrating to feel stuck deep in their mattress, struggling against slow moving layers of foam. If you're someone who likes to feel more on top of the bed then latex could be the answer, it has a quick response to pressure meaning you can adjust without worrying about any stuck feeling.
The WinkBeds EcoCloud doubles down on the bounce with not only a latex comfort layer, but a support layers consisting of pocketed coils. This creates a really bouncy mattress that you'll feel more on top of than in. I also found it to have a nice medium firmness, providing a good mix of support and pressure relief in multiple positions, something is great for the combo sleepers out there.
Learn more in my full WinkBeds EcoCloud review.
Best Mattress for Back Sleepers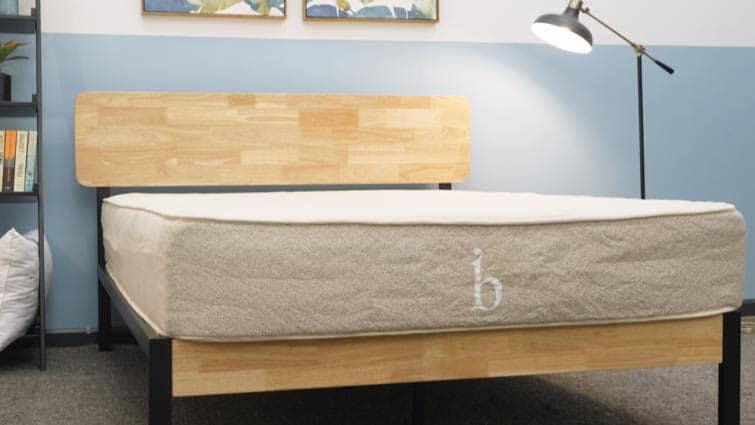 Birch
If you're a back sleeper you know that sinking deep into the mattress can put your back in a not so funny position, causing you to wake up with aches and pains. What you want to look for is a mattress that has strong support to keep you on top of the bed and you back straight so you can start your day off right.
The Birch mattress is a great natural latex option for those looking for strong support. I found the standard version did a great job of keeping my hips from sinking into the mattress and therefore keeping my spine aligned in a good position.
Best Hybrid Mattress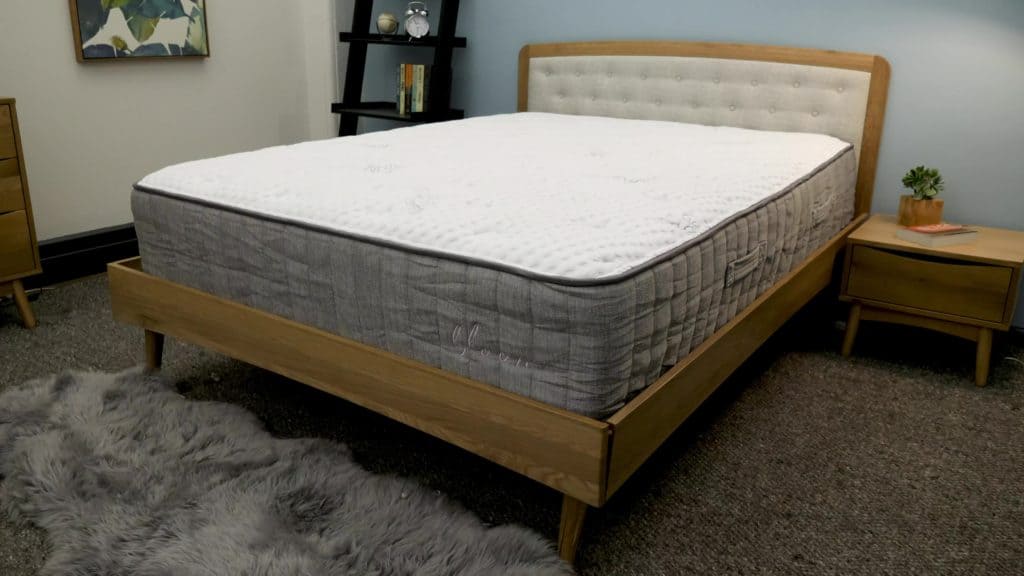 Brooklyn Bedding Bloom Hybrid
If you're looking for a new mattress and want to make sure you get the soft comfort of latex foam and the bouncy support of pocketed coils, then a hybrid may be the way to go. By combining these two materials the Bloom Hybrid is able to provide a nice mixture of support and pressure relief.
The Talalay latex comfort layer has a nice soft feel that you can sink into and does a nice job of dissipating body eat to help sleep cool. The springiness of the pocketed coils combine nicely with the quick response to pressure of the latex to create a bouncy mattress so while you will sink into the Bloom Hybrid, you won't feel stuck when rolling around.
This is all combined with the fact that the latex comfort layer and organic cotton cover are natural materials, making the Bloom Hybrid a more organic sleep environment.
The Bloom Hybrid ranges in price from $1,199 – $2,199 but you can save 20% by using the code SLEEPOPOLIS20!
Read my full review of the Bloom Hybrid if you're interested in learning more.
Best Firm Latex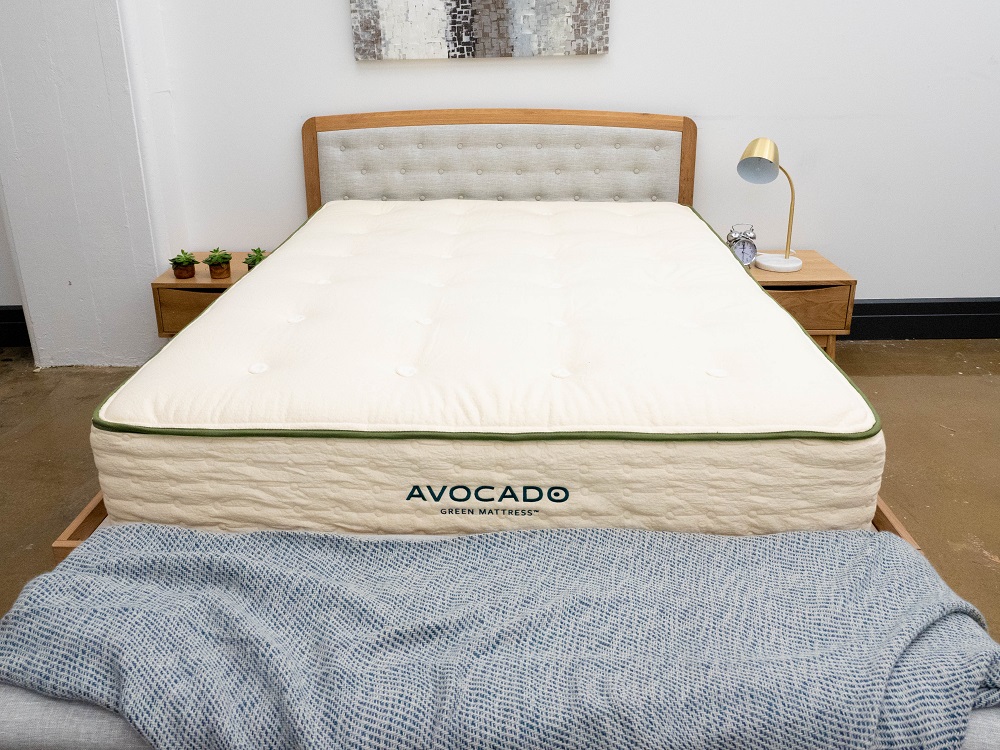 Avocado Mattress
Another fantastic eco-friendly latex option is the Avocado mattress. Outfitted with organic cotton, all-natural latex, and a pocketed coil system, this bed is one of the bounciest on this list and could be a nice choice for anyone who wants to be firmly positioned on top of their mattress.
In addition to the organic construction and fantastic bounce, the bed is also incredibly durable, which means it'll last for a long time. While it may not be a great pick for side sleepers, this mattress could make a wonderful addition to any stomach sleeper's bedroom.
Learn more at my full review of the Avocado mattress.
Best Mattress for Side Sleepers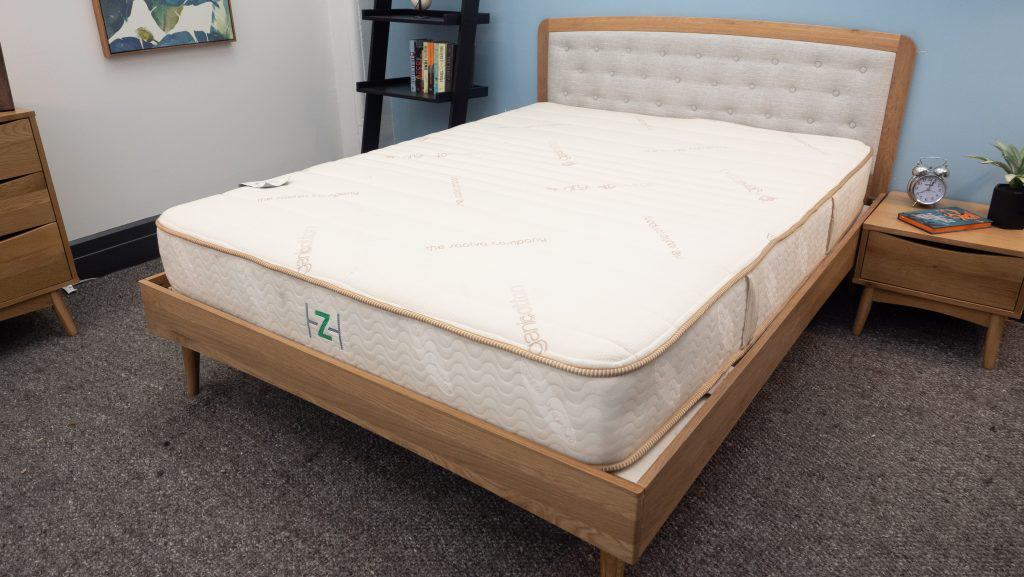 Zenhaven
The Zenhaven is an interesting mattress because it uses a flippable core of latex. Made up of 4 different layers of latex, you can flip the mattress do decide whether you want a softer feel for more pressure relief, or a firmer feel for more support.
If you are a side sleeper I would highly recommend going with the softer side of the Zenhaven as it will allow you to sink deeper into bed so you won't feel jammed up at the shoulders. Even with that deep sinkage, the natural bounce of the latex core will provide good mobility, so you won't have to worry about feeling stuck when rolling around.
The Zenhaven costs between $1,299 and $2,499 but if you use the Sleepopolis link over to their site, a $75 coupon will be automatically applied to your purchase!
Click here to learn more in my full Zenhaven review!
Best for Back Pain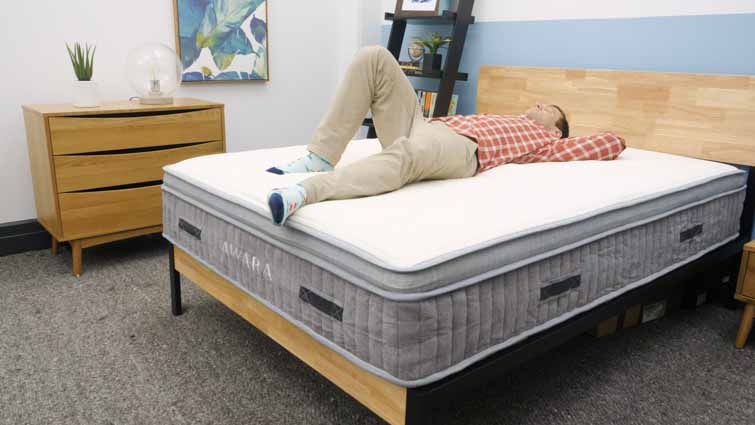 Awara Mattress
For many people that are waking up with lower back pain, the problem can often be traced to a lack of support from their mattress. If your mattress is too soft for your sleep position or sagging from being a bit too old, it can be causing poor posture and an aching back.
The Awara uses natural materials like Dunlop latex and organic cotton to provide comfort without the use of chemicals in its construction. For support, the Awara uses pocketed coils to provide a firm feel and they pair nicely with the bouncy latex to give the Awara great mobility. Overall I like the firm support of the Awara for back sleepers and think it's a great choice for those looking to avoid back pain.
Interested in learning more? Read my full review of the Awara.
Best Natural Organic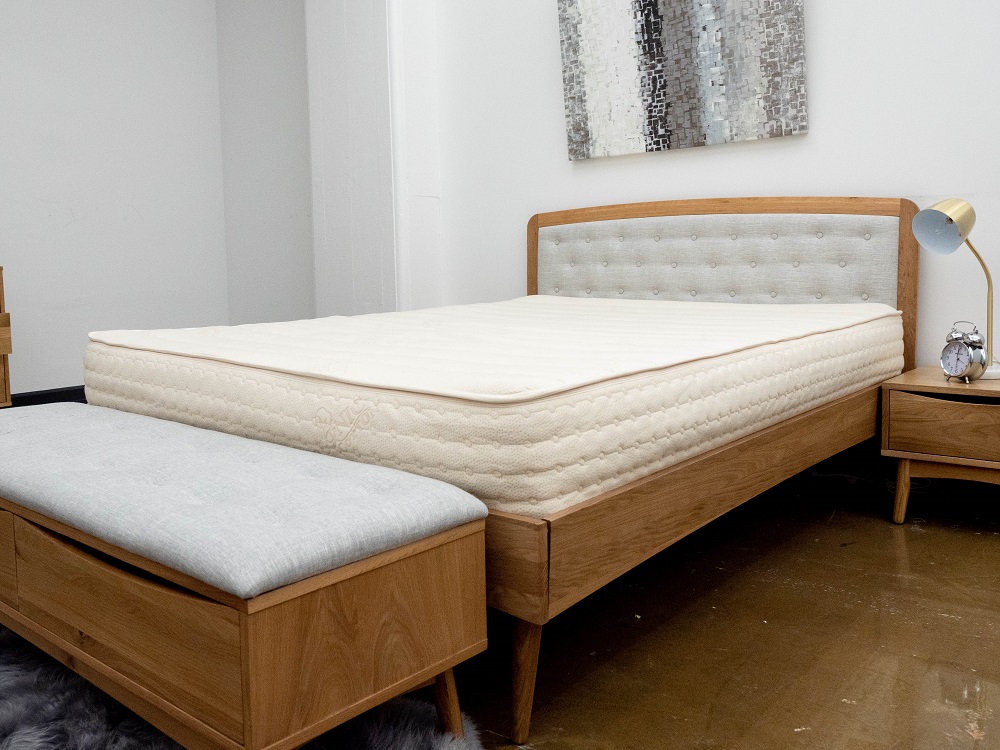 Plushbeds Botanical Bliss Mattress
If it's important for you to have an organic latex mattress, we recommend checking out the PlushBeds Botanical Bliss. Built with organic cotton, all-natural wool, and Dunlop latex, this mattress is as eco-friendly as it is comfortable.
Another interesting feature of the Botanical Bliss is that it's three-layer construction is adjustable. According to PlushBeds, there are a total of six different firmnesses for each mattress, with a split firmness option available for King and Cal King sizes. In case you're not sure how you want to orient your layers, the brand's website features easy-to-read graphics that detail all the various configurations available.
Think this could be the mattress for you? See out my full review of the Plushbeds Botanical Bliss.
Best Adjustable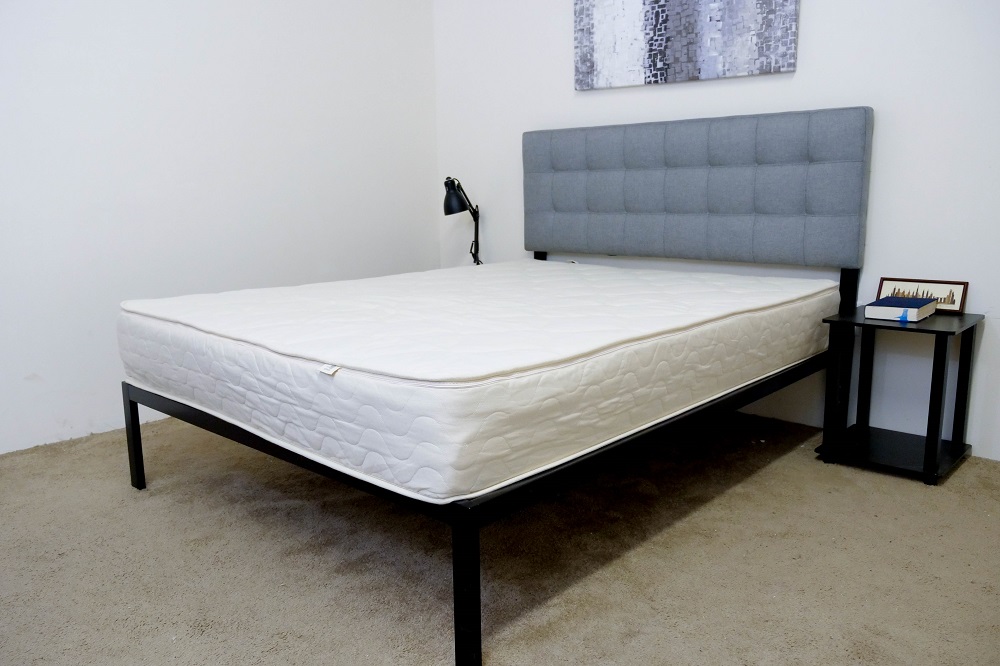 Spindle Mattress
For something a little different, check out the Spindle mattress, our pick for the best adjustable latex bed of 2018. Built with three distinct layers of all-natural latex, the sections can be oriented however you choose for whatever feel your heart desires.
The way it works is this: you log onto the website, answer a few questions (detailing your height, weight and sleep preferences) and the company sends you a customized parcel of three latex layers, which you'll then assemble at home. While these sections are a bit floppy, they're not too hard to assemble and really do make for some lovely customized comfort.
Want to see more? Dive into my full review of the Spindle mattress.
Best Latex over Memory Foam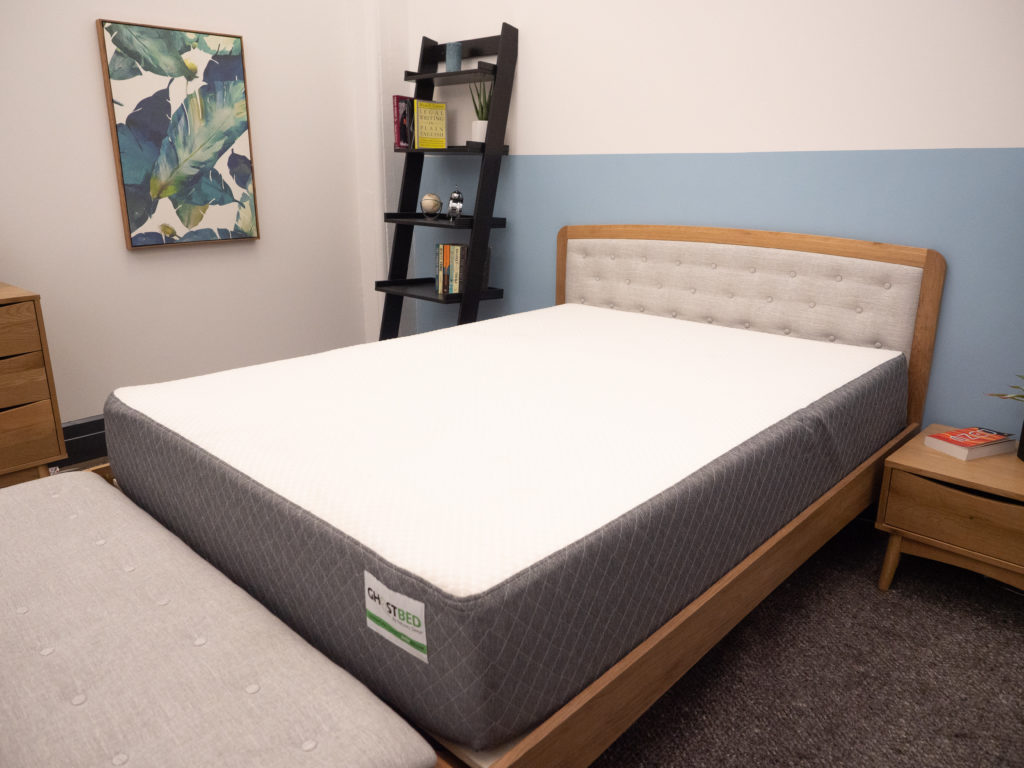 Ghostbed Mattress
Contrary to popular belief, a latex foam mattress doesn't have to be made of just latex. In fact, one of our favorites right now is the Ghostbed, which combines latex with memory foam for a bouncy yet pressure-relieving sleep.
What's great about this mixture of materials is that you really get a lot of bang for your buck by avoiding the most common latex mattress complaints i.e. all bounce with no body contouring. Here, you'll get a buoyant lift from the latex, but also some deep sinkage from the memory foam layer nestled right beneath it. Plus the bed also features awesome edge support and motion transfer results, which means it could be a solid pick for couples.
Eager to see more? Give my Ghostbed review the once over. And read on if you're curious for more of a break down between Latex vs Memory Foam.
BEST LATEX MATTRESS 2018: HONORABLE MENTIONS
While the picks up top are our absolute favorite latex foam mattresses of the year, they're not the only ones on the market, so I'm going to include just a few more recs on this list. These won't be broken down into any specific categories, but are definitely still super solid beds.
BRENTWOOD CEDAR
If you like the idea of an organic latex hybrid but think the Avocado might be a bit too firm, consider the Brentwood Cedar mattress. It also features organic wool, cotton, and latex, but has an overall softer vibe with an average firmness rating of 5.75/10.
Additionally, the Brentwood Cedar benefits from a layer of zoned support in its pocketed coil system, which brings some great pressure relief to the spine and lower back. The second layer of latex foam also features a series of long channels, which encourage airflow and breathability throughout the structure.
Read my full review of the Brentwood Cedar mattress, here.
NEST HYBRID LATEX
Built with just two layers of latex foam and pocketed coils, the Nest Hybrid Latex is a buoyant structure that's well-suited for the sleeper in search of firm support.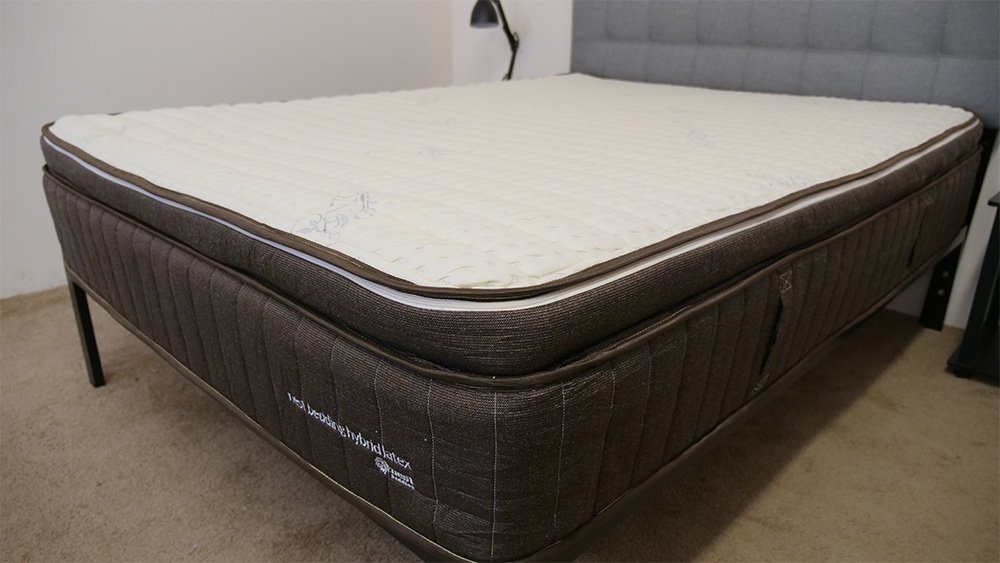 Since the mattress utilizes airy Talalay latex and a very tall 8" system of pocketed coils, a big selling point for the bed is how cool it sleeps. While latex is always going to be better at regulating temperature than memory foam, the combo of the material with the coils is going to create a pleasant, breathable sleep experience all night long.
Interested to see more? Pop on over to my full review.
BEST LATEX ALTERNATIVE
After scrolling through this guide, you may have realized that you like all the great features of a latex bed, but don't necessarily want to invest in an all-latex structure. We totally get it: latex beds are heavy, floppy, and can sometimes be a little too bouncy.
For that reason, we've decided to assemble some fantastic latex alternatives, which feature the buoyant support and cooling of latex, but without using the foam itself. While these beds won't necessarily give you the same feel that a latex foam mattress would, they do get pretty close.
As we did up top, we'll provide you a table of contents below so you can navigate to the sections that interest you most:
LEESA
Latex Like Over Memory Foam
Featuring a combination of bouncy Avena foam, pressure-relieving memory foam, and durable high-density poly foam, the Leesa mattress evokes a balanced feel intended to satisfy a wide range of sleepers.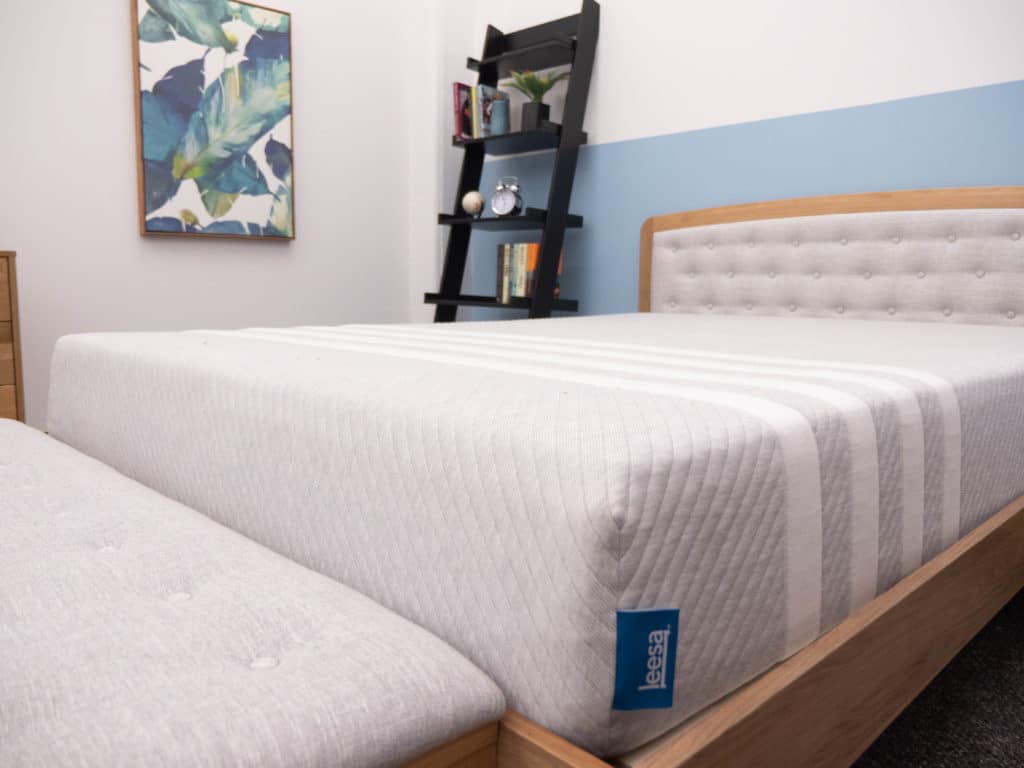 You'll see the strongest resemblance to an all-latex bed in its bouncy comfort layer, which helps to lift the sleeper up and out of the structure. This layer is also aerated with small holes, making for a breathable bed that's going to sleep cool throughout the night.
Sound like a winner? Head on over to my full review for more.
CASPER
Side Sleeper
For side sleepers in search of a latex alternative, check out the updated Casper mattress. Built with four layers of memory foam, latex-like bounce foam, and high-density poly foam, the bed has a gentle feel that provides some great pressure relief to the shoulders and hips.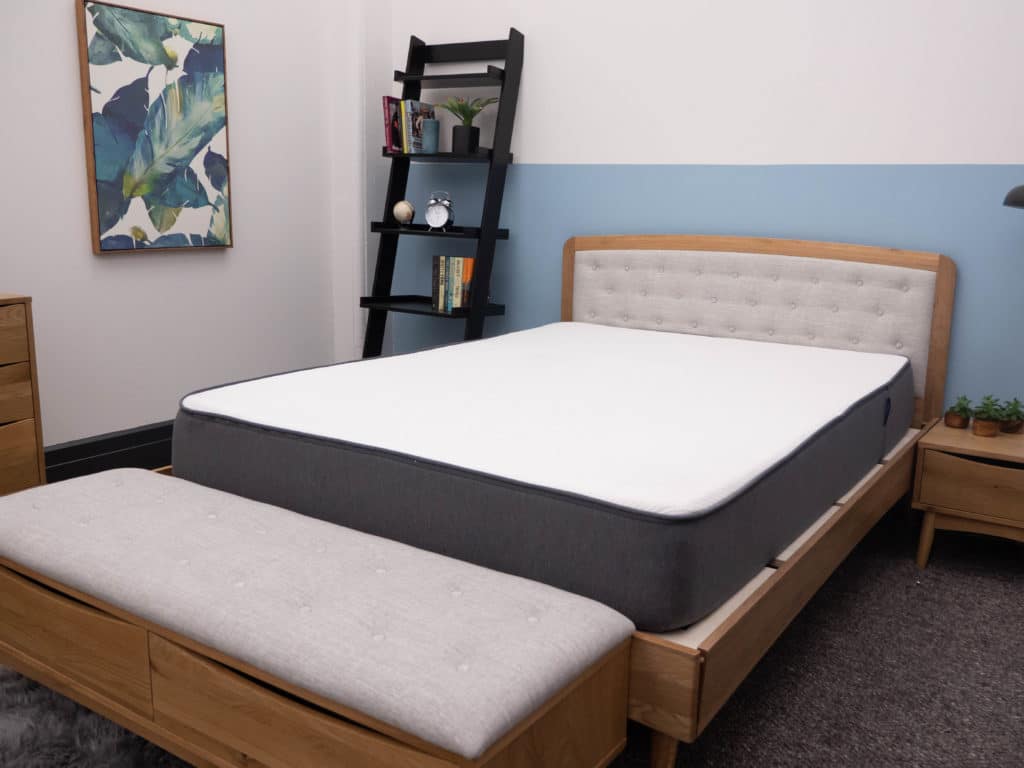 Additionally, the bed features a layer of zoned support, which brings even more relief to sensitive areas along the spine and at the lumbar region. This coupled with the deep contouring of the memory foam layer makes it a fantastic option for anyone who likes latex, but also wants to snuggle down into their bed.
For more, check out my full review of the Casper mattress.
HELIX
Custom made
If you're looking for a fully customized sleeping experience, Helix might just be the mattress for you as the brand specializes in crafting personalized beds for each of its customers.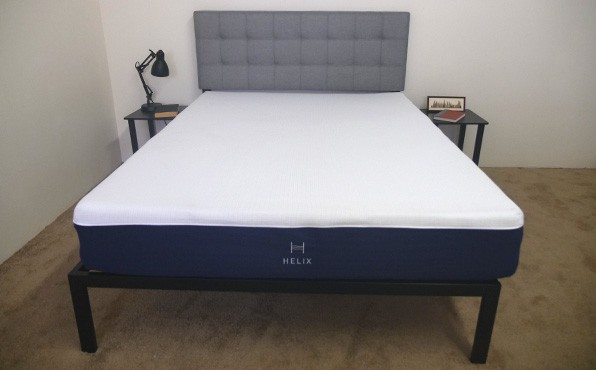 All you have to do to take advantage of this unique service is fill out a quick survey on the company's website detailing your sleeping preferences, support needs, and any pain you're currently experiencing. Helix will then manufacture the perfect mattress for you, using whatever sorts of materials you desire.
Sound too good to be true? Learn more at my full review.
BROOKLYN BEDDING
Latex-like Hybrid
As far as latex-like hybrids are concerned, a great option could be the Brooklyn Bedding Signature. Designed with thick layers of the brand's buoyant TitanFlex foam and pocketed coils, this is a mattress that's as pressure-relieving as it is supportive.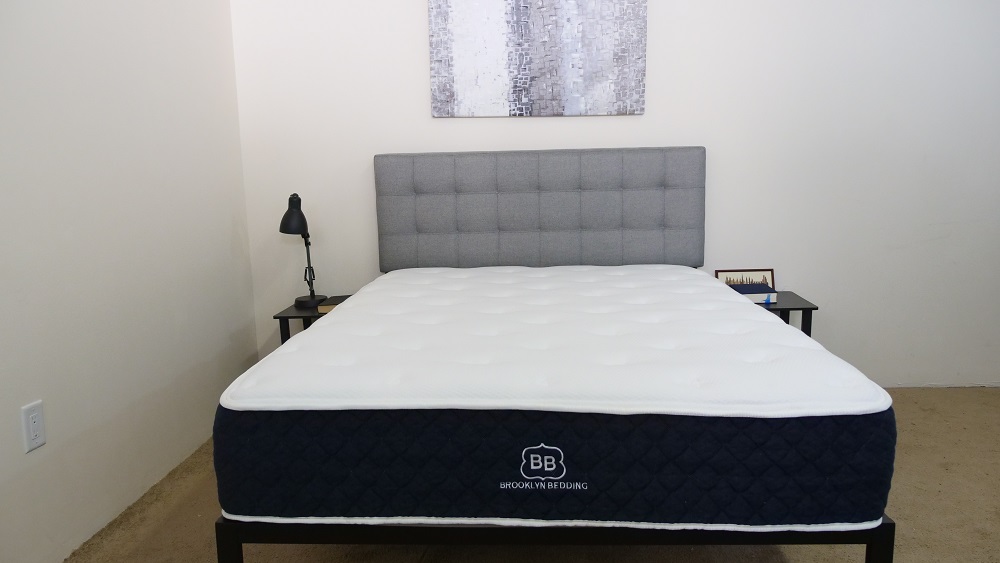 As far as for whom I'd recommend this mattress, I think it's particularly well-suited for side sleepers who need pressure relief, but don't necessarily want to experience that stuck-in-the-bed feeling you might get from an all-foam bed. Plus at $949 for a Queen size, this mattress also makes a great value buy.
Want to see more? Stop by my full review, here.
ENDY
Canadian
For any would-be mattress buyers in Canada, we'd recommend the Endy mattress. This soft bed is built with three layers of poly foam, which means you're likely to really sink into it for some awesome pressure relief.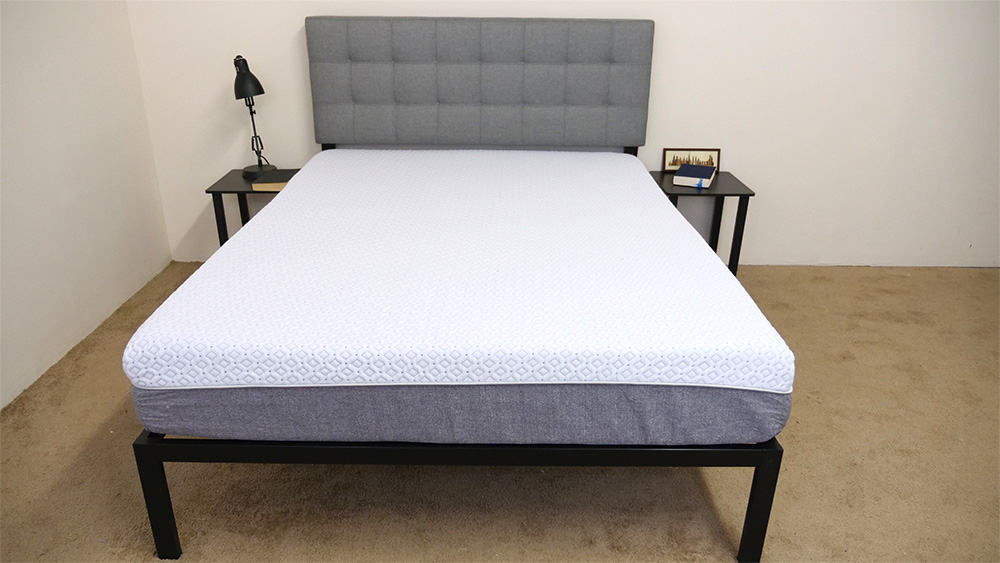 Another cool thing about Endy is that its entire operation is based out of Montreal, so Canadians can rest easy knowing the brand is committed to a 100% transparent manufacturing process. I'd also note that the bed features excellent motion transfer, which means it could be a solid pick for couples.
For more info on the Endy, check out my full review.