Queen mattresses are the most popular beds on the market. At 60 inches wide x 80 inches long, queen mattresses are extremely versatile beds that look good in most average-sized bedrooms and work for single sleepers and couples. With all the different mattress brands out there, it can be overwhelming to choose the right one. Luckily, you've found the right person to help you narrow down your options! I've tested tons of beds, ranking them for factors like comfort, value, and breathability to create a list of the best queen mattresses of 2021.
Whether you're a side sleeper looking for a soft memory foam mattress or a combination sleeper looking for some bounce, this list should help you find a comfortable queen mattress that fits your specific sleep needs. Read on below for my detailed review, or take a quick look at my suggestions here:
Best Queen Size Mattresses of 2021
How I Picked These Mattresses
I took an in-depth look at each of these mattresses to see how they would work for different sleepers with varying preferences and lifestyles. While there is no catch all "best mattress" for every sleeping position and body type, there are several great options for different folks. Read on below to see which queen mattresses made my list.
Best Queen Size Hybrid Mattress
Helix Midnight
The Helix Midnight is Helix Sleep's most popular mattress model. This hybrid mattress combines memory foam with individually wrapped coils, which gives it a bouncy, supportive feel. This makes the Midnight a great choice for combination sleepers who need to move around at night; they won't feel "stuck in bed" on this mattress.
Back sleepers and side sleepers should also find a lot to love in the Helix Midnight. Its memory foam comfort layer offers great pressure relief for side sleepers, and its wrapped coils provide  the support  back sleepers need. This medium firm mattress is also a good choice for couples; it has great edge support, so you and your partner can spread out on the entire bed without feeling unstable.
You can check out our full Helix Midnight Mattress Review to learn more about this hybrid mattress.
Memorial Day Sale: Up to $200 Off + Free Pillows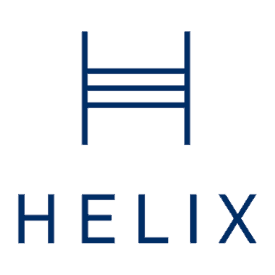 The Helix Midnight has a medium support level that will appeal to a wide range of sleep preferences! 
Best Cooling Queen Size Mattress for Couples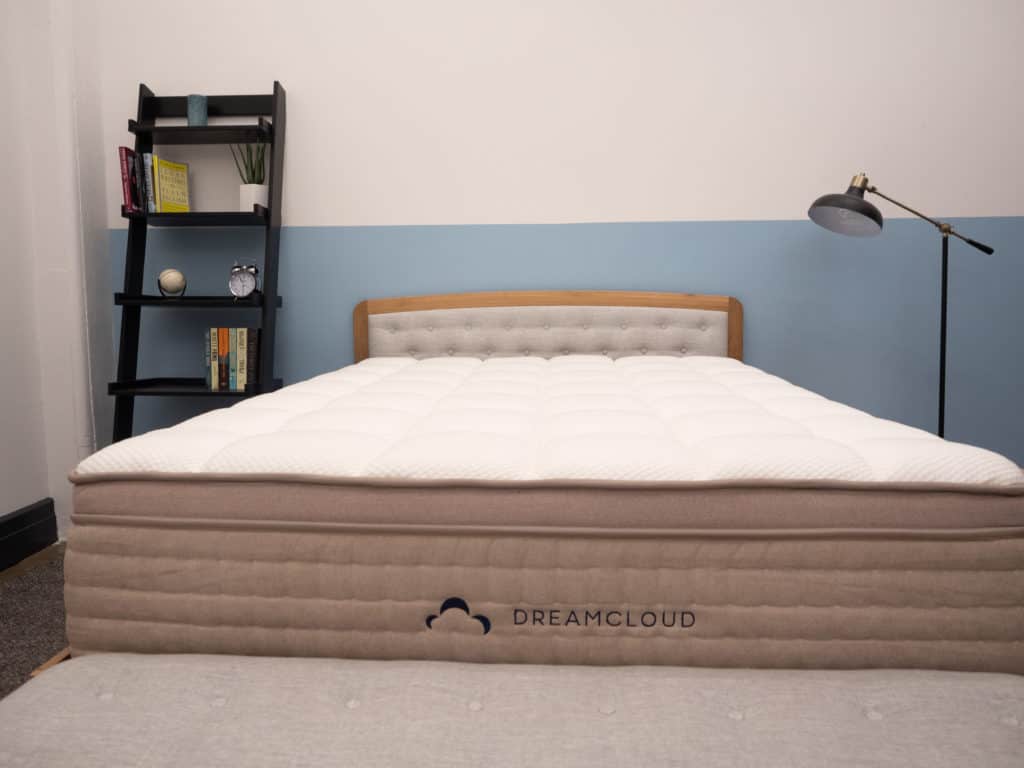 DreamCloud Luxury Hybrid
The DreamCloud is a luxury hybrid mattress that combines cooling gel memory foam and pocketed coils. Pocketed coils are steel coils that are wrapped, or "pocketed" in fabric to increase breathability and motion isolation. This mattress's firm support makes it a great option for back sleepers — its pocketed coils help keep the spine in neutral alignment, while it's gel-infused memory foam top  provides a luxurious, comfortable feel. The DreamCloud's hybrid construction also makes  it a good pick for back and side combo sleepers who need some freedom to move around at night.
The DreamCloud is also great for couples for a few key reasons. It sleeps cool, which is an important feature for partners sharing body heat at night. Its breathable pocketed coils also give this mattress some extra support, so couples can spread out all the way to the edges without feeling like they might fall off. If you prefer to sleep close to your partner, the DreamCloud's lifetime warranty means it's unlikely  this mattress will start sagging in the middle anytime soon.
Head over to our full DreamCloud Mattress Review to find out if the DreamCloud is the right fit for you.
Save $200 + Free Gifts with Purchase!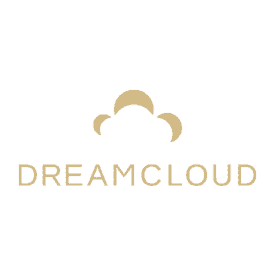 This tall hybrid mattress combines foams with pocketed coils for a luxuriously supportive sleeping experience. Get $200 off a DreamCloud mattress plus free pillows, a mattress protector and a set of luxury sheets ($399 value) with your purchase!
Best Queen Size Innerspring Mattress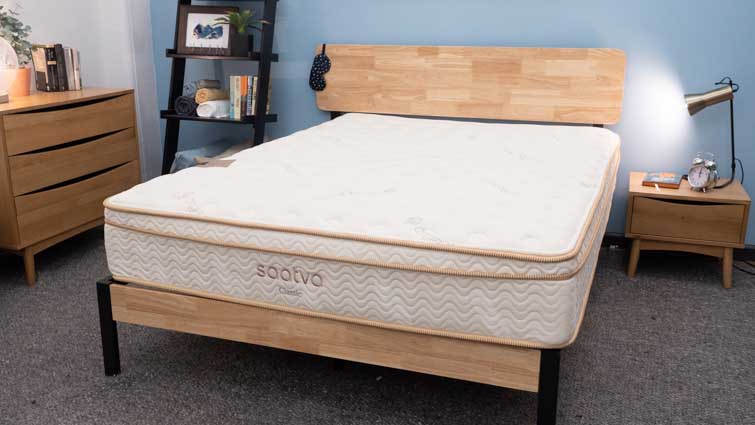 Saatva Classic
The Saatva Classic is a traditional coil-on-coil innerspring mattress. It has a taut, bouncy feel and offers a lot of support. The Saatva's bounce will definitely appeal to lovers of the traditional mattress type. This coil mattress is an especially good choice for combination sleepers who need plenty of freedom to move around at night. 
The Saatva comes in three different firmness levels: plush soft, luxury firm, and firm. These options mean you should find a comfortable firmness level that works for your sleeping position. The plush soft should provide side sleepers with much needed pressure relief at the shoulders and hip. The firm option should offer stomach sleepers the support they need to keep their  spine aligned.
Find out more in our Saatva Mattress Review.
$200 off $1,000 Purchase!

The Saatva mattress combines a luxurious pillow-top layer with two sections of coils for that classic innerspring feel. 
Best Value Queen Size Mattress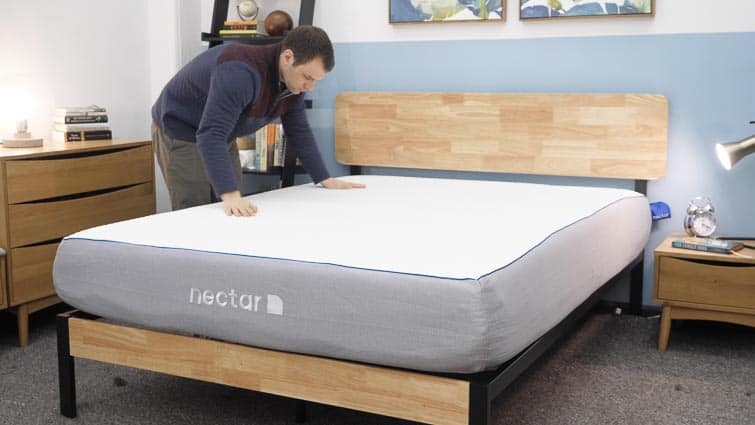 Nectar
The Nectar is an affordable memory foam mattress that's a great option for value shoppers. This 11 inch bed-in-a-box is chock-full of plush, body-contouring memory foam, making it a great fit for anyone who loves the deep-sinkage and hug that memory foam provides.
This soft mattress is also a great fit for side sleepers. Its all-foam construction will provide plenty of cushioning pressure relief at the shoulders and hips, helping to relieve  pain in those areas. It provides plenty of room for deep sinkage, making it a great fit for sleepers who like to feel snuggled deep into bed. The Nectar's low price point means  you'll score a luxurious feel without breaking the bank.
You can read our full Nectar Mattress Review to learn more.
$399 in Free Gifts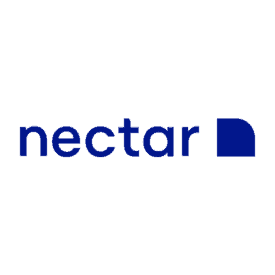 Sleepers will sink deep into the Nectar mattress for some soothing pressure relief, something that side sleepers will particularly appreciate! Click here to get $399 of free accessories with every mattress purchase!
Best Queen Size Mattress for Combination Sleepers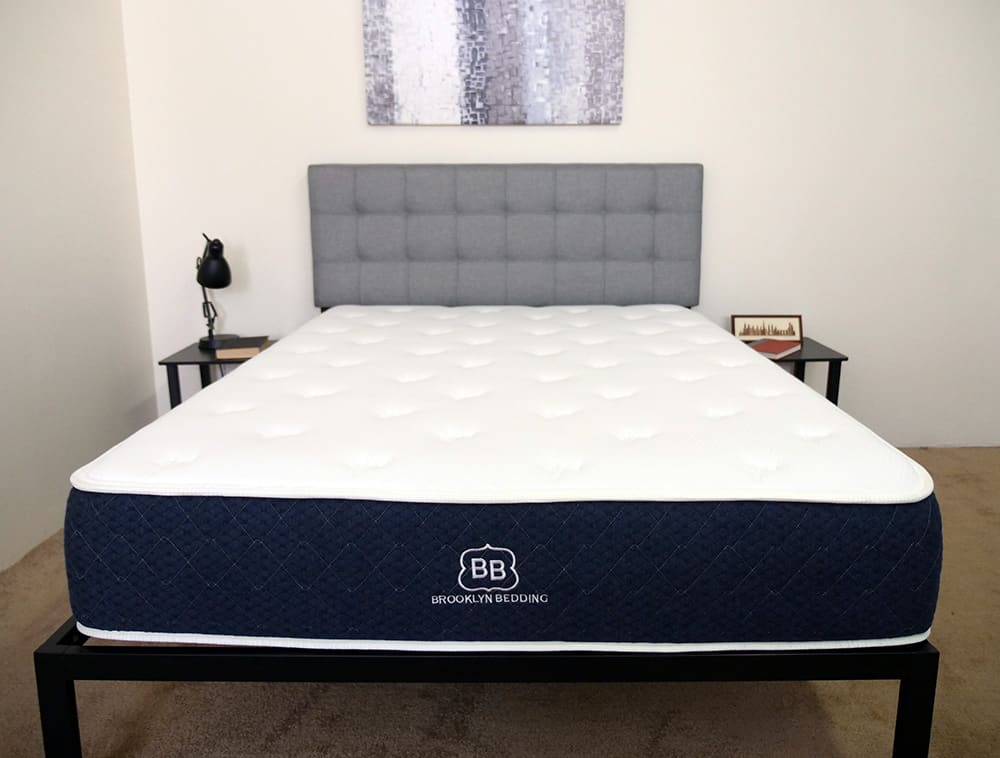 Brooklyn Bedding Signature
The Brooklyn Bedding Signature is a hybrid mattress built of sturdy foam and pocketed coils. This mattress features TitanFlex™ foam in its comfort layer, which is the top layer of the mattress. Unlike traditional memory foam,  TitanFlex™ foam combines contouring and quick responsiveness to create a very bouncy, "on-top-of-the-bed" feel.
This bouncy, supportive hybrid is a great option for combination sleepers who like to change positions often at night. This mattress is highly responsive, which means it will help lift you up and out of it, and provide lots of mobility. Brooklyn Bedding offers their signature hybrid in soft, medium, and firm, so most sleepers should be able to find a blend of comfort and support that works for them in this mattress.
Learn more about this mattress, and see how it stacks up against other popular brands like Tuft & Needle, in my Brooklyn Signature Mattress Review.
Save 20% with code SLEEPOPOLIS20
Brooklyn Bedding Signature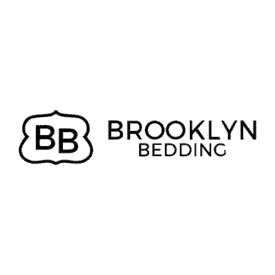 Brooklyn Bedding Signature
Resilient, latex-like foam offers sleepers of all styles great, pressure-relieving support! 
Best Queen Size Mattress for Back and Hip Pain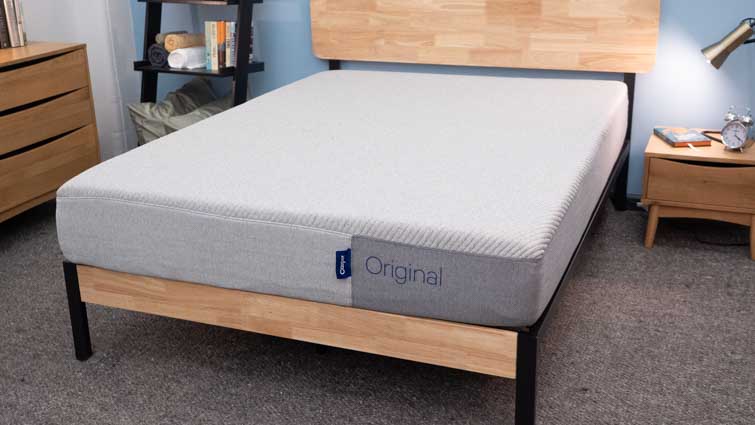 Casper Original
The Casper Original is one of the most popular bed-in-a-box mattresses on the market. Like the Purple Mattress, it's become a household name. This mattress provides zoned support, meaning it combines firmer support foam in the center with soft foam at the top and bottom. This gives sleepers extra support at the hips and gentle pressure relief at the shoulders. 
The Casper is a great option for sleepers struggling with hip or back pain. It's zoned support structure should keep your spine in a neutral position, which is optimal for pain relief. The Casper should keep your spine in alignment especially well if you sleep on your back. The softer feel at the shoulders  also makes the Casper a good fit for sleepers struggling with shoulder pain.
Need more info to decide if the Casper is the best mattress for you? Check out our Casper Mattress Review.
Save 10% with code SLEEPOPOLIS10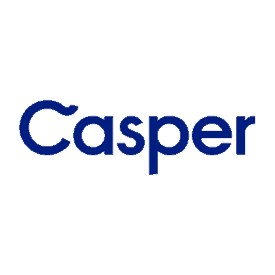 Casper has a full line of quality mattresses to ensure you can find the right feel for you! 
Best Soft Queen Size Mattress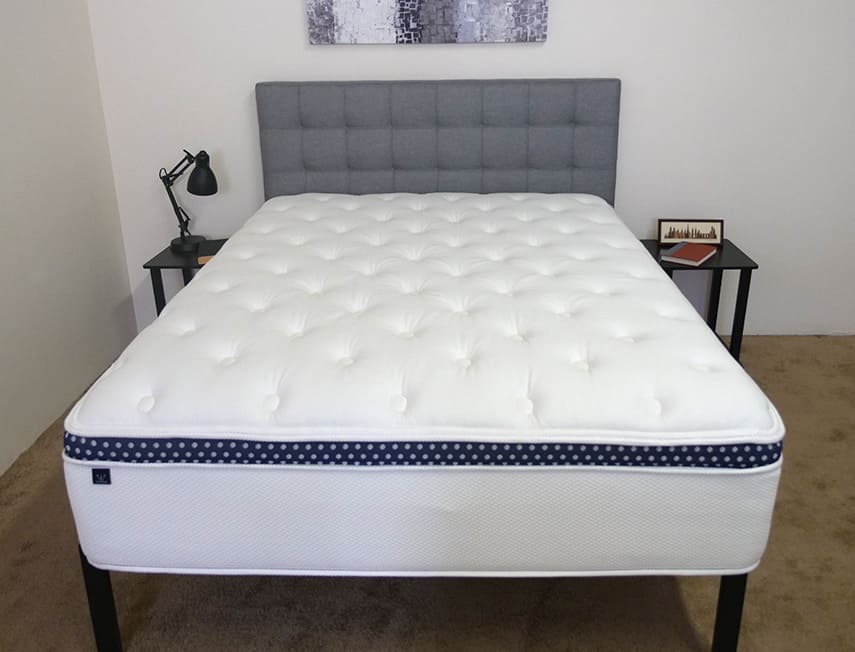 WinkBeds
The original WinkBeds mattress is a hybrid model that combines a gel-infused pillow top with a zoned coil support layer. It's cover is made of eco-friendly quilted Tencel, a lightweight cellulose fiber fabric. The Tencel cover offers sleepers some extra breathable pressure relief. It's one of the most popular hybrids on the market — likely because of  its unique ability to successfully combine luxurious pressure relief  and bouncy support.
WinkBeds offers this mattress in plush, medium, and firm, so most sleepers should be able to find a model that's comfortable for them.. Because it can be hard to find a soft mattress that also has a nice bounce, I wanted to highlight the plush model. This is a great option for side sleepers who need some sinkage but don't want to sacrifice responsiveness. This mattress is also a good fit for combo sleepers who want  both mobility and pressure relief.
Learn more about this soft mattress in our WinkBeds Mattress Review.
$300 Off & Free Sleep Bundle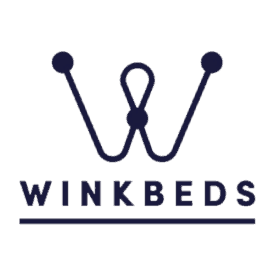 Built with a plush pillow top and a buoyant coil-on-coil structure, the WinkBeds is a great option for a wide range of sleepers! Just enter your email to save.
Best Memory Foam Queen Size Mattress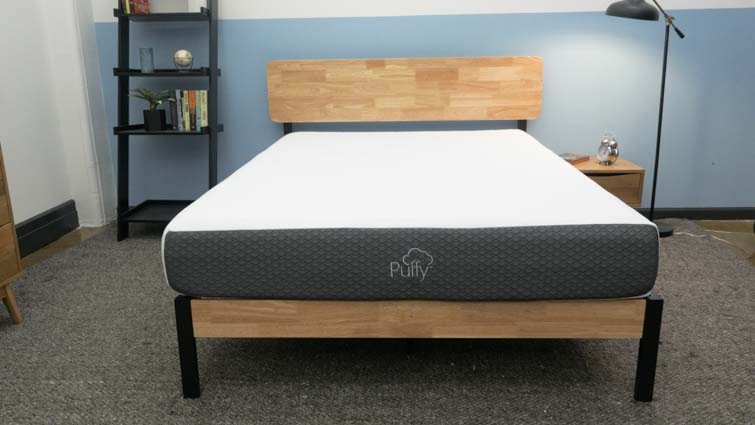 Puffy
The Puffy is a gel memory foam mattress made with CertiPUR-US certified foam,  which means its foam is free from harmful chemicals that can be found in some other types of mattress foam. The Puffy has 2 inches  of "Cooling Cloud Foam," in its comfort layer. This is a gel-infused memory foam that should keep you from overheating like you would on a traditional memory foam mattress.
The Puffy offers deep sinkage and body-contouring, which is great for memory-foam lovers who want to feel like they're being hugged by their mattress. I also like the Puffy for back sleepers, who will likely appreciate the medium-firm support and gentle body contouring this mattress offers. The Puffy could also be a hit with sleepers suffering from arthritis because it provides great relief at pressure points.
Check out our full-length Puffy Mattress Review for more info on this mattress.
$300 Off + Free Gifts!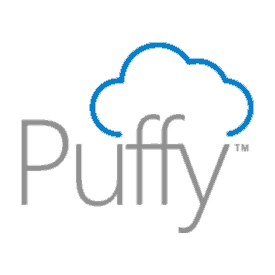 The Puffy is an all-foam mattress that lives up to its name with soft, pressure relieving comfort!
Who is a Queen Mattress Best For?
Now you know the names of a few great queen mattresses, but you might still be wondering who a queen mattress fits best. Luckily, the answer is simple: a queen mattress is great for almost anyone! As the most popular mattress size on the market, a queen size mattress offers plenty of room for couples and isn't so big that it's hard to fit in an average-sized bedroom. I'd recommend a queen size mattress to almost any sleeper.
However, if you live in a small space, you might want to save room (and money!) with a cheaper full or twin size mattress. If you want to sleep like a starfish without disturbing your partner, a king-sized mattress is probably your best bet. If value is your top priority, check out my picks for the best mattress for the money.
Queen Size Mattress Buying Guide
Just because you know what size mattress you want doesn't mean you know everything else you need. In fact, you might not even be sure which mattress from this list is the best fit for you. Shopping for a mattress can be overwhelming, especially with so many different options out there.
To make the process easier, I've made a list of a few things you should look at before buying your new mattress:
Mattress Type
Sleeping Position
Body Type
Mattress Firmness / Feel
Mattress Materials
Edge Support
Durability
Temperature Regulation
Motion Isolation
Price
Keep reading below for a detailed look at each of these buying considerations. You can also check out our complete How To Choose A Mattress buying guide for even more helpful info.
Mattress Type
One of the first things to consider when buying a queen mattress is what type of mattress you prefer. There are three main varieties of mattress: foam, innerspring, and hybrid mattresses. Let's take a look at each:
Foam Mattresses — All-foam mattresses are often what people think of when they think of bed-in-a-box mattresses. Some foam beds use a variety of different foam layers. Some popular foam types include deep-contouring memory foam, which is great for side sleepers who need some relief on their pressure points; bouncy and responsive latex foam, which is great for combo sleepers who need mobility; and polyurethane foam (poly-foam), a high-density foam that is often used as a base or support layer.
Innerspring Mattresses — This is a popular mattress type that often feels bouncy, supportive, and firm. They're great for sleepers who need a lot of support, like stomach sleepers and heavier sleepers. These mattresses use sections of steel coils in their support and base layers.
Hybrid Mattresses — Hybrid mattresses combine top layers of foam with coils or springs to provide both pressure relief and support. The best hybrid mattress models offer a great blended feel for a variety of different sleepers, and how they feel mostly comes down to their top foam layers. For instance, a memory foam hybrid will offer more pressure relief than a latex foam hybrid.
Sleeping Position
What position you sleep in plays a huge role in what type of mattress you need. Whether you sleep on your back, side, stomach, or a combination of all three determines what type of mattress is best for you.
Back Sleepers need medium firmness to prevent tension in the upper back and enough support to keep their spines neutrally aligned. Check out our best mattress for back sleepers roundup to learn more.
Stomach Sleepers need an ultra-firm mattress to keep their hips in line with their shoulders, which helps prevent back pain. The best mattress for stomach sleepers won't offer much sinkage or body contouring.
The best mattress for side sleepers will provide plenty of pressure relief at the shoulders and hips, which can get sore and stiff if they dig into a too-firm mattress all night.
Combination Sleepers need a mattress that can support several different sleeping styles. A medium firm mattress often hits the right balance between comfort and support. The best mattress for combination sleepers is a bouncy mattress that makes it easy to adjust positions. Hybrid and latex mattresses are great options for these sleepers to consider.
Body Type
Your body type also plays a part in what type of mattress you need. If you're a light sleeper (someone who weighs less than 150 lbs), you won't sink through mattress materials like other sleepers, so mattresses with dense top layers might feel too firm to you.
If you're an average sleeper (someone who weighs 150-200 lbs), you're in luck. Most mattresses are designed with average weight sleepers in mind, so you should be able to rely on typical firmness ratings and reviews to point you in the right direction.
If you're a heavy sleeper (someone who weighs over 200 lbs), your search for the right mattress might be a bit more difficult. I'd recommend choosing an innerspring mattress with sturdy coils to ensure you get enough support. Since you'll sink more deeply into a mattress than other sleepers, you should look for mattresses with thick comfort layers (at least 4 inches) if you want a soft feel. You can check out our Best Mattress for Heavy People review for our expert recommendations.
Mattress Firmness/Feel
Unsurprisingly, how your mattress feels is an important part of picking the right queen mattress for you. You can check out our Mattress Firmness Guide for more in-depth info on how to choose your mattress firmness. To prevent any back or joint pain, side sleepers should normally go for softer mattresses, while stomach sleepers should choose a firmer mattress. Back sleepers should look for mattresses with a medium-firm feel.
How your mattress feels is a personal decision, so you should make sure you're choosing a firmness that will feel comfortable to you. If you want to enhance your current mattress's feel, take a look at some of our Best Mattress Toppers.
Mattress Materials
What your mattress is made of is also an important factor to consider. Though we've talked about the different feels of memory foam, steel coils, and latex foam, mattresses are composed of a number of other materials. You also might want to consider factors like how and where the materials are made, and whether they're organic or inorganic.
For instance, many sleepers prefer a mattress that uses eco-friendly materials like natural latex. You can find some great green options in our Best Natural Organic Mattress review. Some other questions to consider are if it's important to you to have a mattress that was made in the USA, if you need a hypoallergenic mattress, and if you'd prefer a mattress made with high-quality antimicrobial materials.
Edge Support
Edge support, or how far your mattress sinks when you sit on its edge, is an important thing to consider if you sleep with a partner and want to feel like you can spread out over the entire mattress. A queen mattress with good edge support often works great for couples If you purchase a queen bed with bad edge support, you might end up wishing you'd gone with a king size mattress instead. If that sounds like a better option for you, check out my top picks for the best king-size mattresses.
Durability
How long a mattress will last is a big concern for most people. Mattresses are an investment, and you'll want to make sure you buy a mattress made of quality materials so you don't find yourself in a sagging bed after just a few months. A durable mattress doesn't have to break the bank — there are a number of quality options for people on a budget. Check out our Best Cheap Mattress guide for some suggestions.
Temperature Regulation
Nobody has a good night's sleep if they're sweating in bed., It's important to think about how hot you sleep when buying your mattress. Mattresses made of materials like memory foam usually have less breathability than mattresses made of latex or steel coils. If you love memory foam but sleep hot, consider a more breathable open cell memory foam mattress or a gel-infused option.
Motion Isolation
How well a mattress absorbs motion is an especially important factor for anyone who doesn't sleep alone. If you sleep with a pet, child, or partner, you'll want a mattress with low motion transfer, which means that you won't be disturbed when your partner gets up for a midnight snack or your dog jumps on the bed. Memory foam mattresses (like the tempur-pedic mattress) usually have low motion transfer. Hybrid mattresses like the Birch Living Bed will have higher transfer.
Price
Price definitely plays a big part in a new mattress purchase. You can check out our Best Mattresses For The Money review if you want a few suggestions for worthwhile buys.
When considering price, it's good to think about whether or not you'll need a box spring or bed frame with your new mattress, which can increase the cost. You may also want to consider whether or not your mattress comes with a warranty and if it offers a sleep trial. Different mattress brands have different trial period durations, warranties, and return policies, so you should make sure you know those details before you buy.
FAQs
What are the dimensions of a queen mattress?
A queen mattress is usually about 60 inches wide by 80 inches long. For reference, a full size mattress is usually 53 inches x 75 inches and a king mattress is usually 76 inches x 80 inches.
What mattress size is right for me?
A queen mattress is great for adults, couples, and teenagers. It provides a good sized sleeping area that doesn't take up too much space in most rooms. If you have a smaller room, or are shopping for a child, you might want to opt for a full or twin size mattress. If you'd prefer some extra sleeping area or want to balance out a large room, a king size mattress might be the best choice.
Which is better, a queen or king bed?
It depends on what you're looking for. A king size mattress is better for people who need to balance out large rooms or who know they need a lot of sleeping space. A queen size mattress is the more affordable option, and will take up less space than a king while still providing a big enough sleeping area for two people.
Recap: The Best Queen Mattresses
And that's all she wrote! To wrap things up, queen mattresses are great options for almost any sleeper. Whether you're looking for a bouncy hybrid mattress or a pillowy foam bed, this list should be able to point you to a mattress that will keep you dreaming in comfort all night long.
Madison Schaper
Madison is the Staff Writer at Sleepopolis. She reviews new mattresses every week to help readers decide which mattress is best for their needs. When she's not testing out a bed or trying to fit in at least nine hours of sleep you can find her exploring a new park, reading short stories, or checking out a local brewery.