We have an affiliate relationship with some companies where we get percentage of sales if you click over from our site. Also, Casper provided financial support to allow JAKK Media (our company) to acquire Sleepopolis. See our full disclosures here.
What truly makes a mattress the best mattress? Is it materials? Design? Company? Warranty? Price point? Sleepopolis believes the best mattress is the one that meets your needs and desires at the lowest price possible.
In this round-up we're looking at the best mattresses 2018 has to offer. Each of these mattresses and companies is exceptional is one or more ways. They represent the biggest and the best mattress brands who are truly breaking ground and creating a new definition of what it means to be the best in the world of sleep.
Click here to skip the intro and jump straight to the best mattress list
Best Mattress for 2018
While it sounds easy to just name a mattress and classify it as the best mattress brand this year, it's not that simple. There are a plethora of factors that go into creating a well designed, manufactured, and serviced mattress. Sleepopolis does not believe that any one mattress is perfect for 100% of all sleepers.
Each of us has unique desires, body types, sleeping positions, weights, budgets, and other needs that will make each particular mattress a little better or worse. Each of the following mattresses are those that I believe offer the best value, performance, customer service, meet the needs of the vast majority of sleepers, and are designed and serviced by companies that truly have the needs of their customers first and foremost.
So without further ado I present to you with the best mattresses for 2018.
The table below lists all of the mattresses that are part of our best mattress brands for 2018 list. This can help you more quickly navigate to the ideal mattress for you. Bear in mind, every mattress on this list may not be well suited for every sleeper. I've included various mattress types, material types, firmnesses, and feels so that you can find the mattress that's perfect for you.
Once you've got a better idea of the mattresses that are likely best suited to your needs click here to jump down to the detailed summaries or head over to our mattress reviews page to see the full review. If you want to see how I select mattresses for this list click here to see the requirement and scoring criteria.
Best Mattress Choices for 2018 Overview
Company
Type
Layers
Feel
Price
Rating
Review
Foam combo
1.5" specialty polyfoam, 1.5" memory foam (3.5 PCF), 1.5" polyfoam (2.5 PCF), 5" polyfoam (1.8 PCF)
Medium (6.5)
$950

A+

, 97+
Read Review
Foam combo
2" Avena foam (3.6 PCF), 2" memory foam (3.0 PCF), 6" support foam (1.8 PCF)
Medium (6)
$940

A+

, 97+
Read Review
Hybrid
2" quilted cover (1.5 PCF), 2" copper infused gel foam (3.5 PCF), 2" poly foam (1.8 PCF), 7" 1,872 pocketed coils
Medium (5.5)
$999

A+

- 97+
Read Review
Memory foam
2" gel foam (4.0 PCF), 2.5" memory foam (5.0 PCF), 2" transition foam, 5.5" support foam (1.5-1.8 PCF)
Medium (5.5) or Firm (8.5)
$1,099

A+

- 97+
Read Review
Elastic polymer
2" elastic polymer, 3.5" poly foam (1.8 PCF), 4.0" support foam (2.0 PCF)
Medium (6-6.5)
$999

A+

- 97+
Read Review
Coil / Pillow top
2" euro-style pillow top, 4" 884 pocketed coils, 7" 416 support coils
Soft (3.5), Medium (6), or Firm (8.5)
$999

A+

- 97+
Read Review
Memory foam
3" memory foam (4.5 PCF), 2" poly foam, 7" support foam (2.0 PCF) (Liberty model)
Medium (5)
$999

A

- 93-96
Read Review
Foam combo
2" Helix Dynamic foam (3.0 PCF) , 2.4" pocketed microcoils (ILD 18), 2" poly foam (1.8 PCF), 4" support foam (1.8 PCF)
Custom (3-9)
$995

A

- 93-96
Read Review
Latex alternative
2" TitanFlex foam (4.0 PCF), 2" TitanFlex foam (4.0 PCF), 6" support foam (1.8 PCF)
Soft (4), Medium (6), Firm (8)
$750

A

- 93-96
Read Review
Casper is one of the most popular mattresses in recent years, bringing the contouring of memory foam and the bounce/cooling of latex-like foam into one mattress. It is an exceptionally comfortable mattress delivered at a solid value.
Casper is 9.5 "all foam mattress built from 4 different layers. The top layer is 1.5″ of responsive poly foam. This layer provides most of the comfort, cooling, and bounce for the mattress. The next layer is 1.5″ of memory foam. This layer provides support and pressure relief. It is placed below the poly foam layer to help avoid any potential heat retention issues that can sometimes result from memory foam. The top two layers create a feeling with the best of latex (technically latex-like) and memory foam – great responsive support and comfort, but great with cooling and more responsive so you don't feel "stuck" in the mattress. Casper has one firmness option that (in my opinion) suits all sleeping positions. The Casper is a 6 out of 10 on the firmness scale, where 10 is the most firm
Exceptional comfort
With the best of the memory foam and latex feel, the Casper comes out very comfortable and easy to fall asleep on.
Full Bedding Suite
With the mattress leading the way, Casper has created some very popular pillows, sheets, and bed frame to create the ultimate sleep experience
Great For All Positions
Side sleepers, back sleepers, and stomach sleepers can all get comfortable on this mattress, designed for all sleeping positions
Leesa offers one of the most balanced and exceptionally designed and manufactured mattresses I have tested to date. The Leesa mattress is built around maximizing value. The foams used and construction prioritizes the critiera that have the biggest impact on performance, while minimizing others. The result is an incredible value for the money.
Leesa is 10″ all foam mattress built from 3 different layers. The top layer is 2″ of Avena foam (similar to latex, but more durable), middle layer is 2″ of memory foam, and the base is 6″ of support foam. The Avena foam layer creates fast response, great cooling, and good bounce, while the core of memory foam delivers great support and pressure relief for sleepers of all body types and weights. Designed as a universal comfort mattress, the Leesa's material selections and quality are able to deliver a consistent firmness and feel that meets the needs of a wide variety of sleepers. The Leesa is a 6 out of 10 on the firmness scale, where 10 is the most firm
Exceptional value
4″ of comfort foam, high quality foams, and an excellent build. One of the absolute best values for the money.
Avena foam
Similar feel to latex, resulting in great bounce, cooling, and a responsive comfortable feel, but with better durability.
Company with a Heart
The Leesa One Ten program donates 1 mattress for every 10 they sell. Leesa has already donated over 4,000 mattress to homeless shelters and others in need.
The Nest Bedding Alexander Hybrid mattress is a luxury bed built from pocketed coils, 6″ of high density foam, and a traditional padded top layer. Hybrid mattresses are able to combine the benefits of great support, bounce, and edge support via the pocketed coils with the pressure relieving contoured comfort of memory and other foams. The result is a best of both worlds mattress.
The Alexander Hybrid is a 13″ mattress built from 5 different layers. The very top of the mattress is a 2″ quilted and padded cushion layer for extra immediate softness. The foam core is 2″ of gel infused memory foam (cooling + comfort) and 2″ of transitional support foam. Lastly, the foundational layer of the mattress is a 5 zoned 7″ pocketed coil system. The Alexander Hybrid strikes a medium feel at a 5.5 out of 10 on the firmness scale.
Affordable Luxury
High end luxury hybrid design at a surprisingly reasonable cost.
Thick Comfort Layers
Uses a thick padded cover for extra cushion and padding on the top layer. Creates great contouring comfort and very good pressure relief.
Pocketed Coil Support
Pocketed coil base is able to create excellent edge support (for both sitting & sleeping), general support, and deep compression support.
Loom & Leaf is a luxury high-density memory foam mattress. In the past high-density memory foam mattresses have been associated with a "stuck" feeling or excessive heat retention. Loom and Leaf manages both these problems through a more responsive top layer of gel foam that improves cooling and response. The result is a classic memory foam feel that won't sleep hot and won't leave you stuck.
The Loom & Leaf mattress is 12″ thick and built from 5 different layers of foam and materials. The mattress is topped with a quilted padded cover 5/8″ thick. This creates a traditional feel and immediate softness. The core of the mattress is a 2″ layer of gel foam, 2″ of memory foam, and a 2.0″ transitional support foam. Finally, the base layer is a 5.5″ support foam base. These layers work together to create exceptional support, comfort, and pressure relief in a luxury memory foam package that balances response and cooling, while not sacrificing the desirous feel that memory foam creates. The Loom & Leaf is available in both medium, 5.5 out of 10, and firm, 8.5 out of 10.
High-Density Memory Foam
Luxury high-density memory foam mattress with a traditional memory foam feel.
Full Service Delivery
One of the only online mattress companies that ships with full service delivery (they will setup in your home).
Gel Cooling
Combines the classic feel of memory foam with a gel layer to manage heat retention and cooling issues.
The Purple mattress is the most unique mattress on this list and the most unique mattress I have tested to date. What gives Purple its unique feel is the hyper elastic polymer that is the top layer of the mattress. This polymer layer creates a level of cooling, response, and bounce that foam is not able to replicate. This top layer also gives the Purple a unique feel that's unlike any I have tested.
Purple is constructed from 3 different layers. The top layer is a 2″ layer of hyper elastic Purple polymer. This layer creates much of the comfort, cooling, and feel for the mattress. The core of the mattress is a 3.5″ layer of polyfoam, creating much of the support for the mattress. Finally, the base of the mattress is a 4″ layer of support foam. The Purple has a medium feel at a 6-6.5 out of 10 on the firmness scale.
Polymer Top Layer
Unique hyper elastic polymer top layer creates incredible response, great bounce, and very good cooling.
Great Value
High end polymer isn't brand new, but it is unprecedented at this price point. Great value for the money.
Response + Pressure Relief
A great in-between for those sleepers who don't want to give up the response and bounce from coils, but also want the pressure relieving comfort that gel and foam is able to create.
Saatva is one of the veterans of the online mattress industry. They have been producing and selling their luxury coil-on-coil pillow top for nearly 5 years. Saatva sits in a fairly unique position as the only true pillow top mattress on this list and the only coil-on-coil support system. These attributes give it a leg up in terms of cooling and response vs. many mattresses, but also create one of the most traditional luxury mattress feels Sleepopolis has tested to date.
Saatva is built from several layers of both foam and coils. The Saatva is topped with a plush euro-style pillow top for a cloud like soft feel. A 1″ thin layer of memory foam sits below this to provide a degree of lumbar support. The core of the mattress is 4″ of foam wrapped contour coils. These coils create much of the support for the mattress. Finally, a layer of high profile foundational coils create the base of the Saatva. The Saatva mattress is available in soft, 3.5 out of 10, medium, 6 out of 10, and firm, 8.5 out of 10.
Coil-on-Coil Design
One of the only luxury coil-on-coil pillow top mattresses sold on online. Also includes full service delivery (they will setup in your home).
Pillow Top
Euro-style pillow top creates great softness and a nice feel, but still has a clean and modern aesthetic to it.
Good Airflow
Coil-on-coil + pillow top design is able to create great cooling by minimizing any potential heat retention issues by not using foam
Helix is the only mattress on this list that offers a completely customized and personalized mattress. In fact, they are among a very small number of mattress companies that offer this personalization at all, and the only company that offers it at such a reasonable price. Every Helix mattress order begins with sleepers filling out a short sleep quiz. This quiz helps Helix determine the order of the layers in your mattress, the specific firmnesses and densities required for your mattress, and other specs that help create a feel that's perfectly suited to your needs.
Even with the customization, all Helix mattresses include a 2″ layer of Helix Dynamic foam, 2.4″ layer of pocketed microcoils, 2″ poly foam transitional layer, and a 4″ base foam layer. The density, firmness, feel, and order of these layers changes based on the results of your personalized mattress quiz. This gives Helix the ability to create a wide range of feels and support based on your weight, body type, and other preferences. The Helix is available in firmness that range from a 3 up to a 9 out of 10 on the firmness scale.
100% Customized
Personalization results in a mattress that is entirely customized to individual sleeper needs
Great for Couples
Great choice for those sleepers who have very specific needs or for couples who have different needs.
Split Design Available
The ability to custom split two sides of a mattress is virtually unheard of at this price point.
Brooklyn Bedding is one of the only companies that owns their own factories. This helps Brooklyn Bedding create a great mattress at an impressive price point. Brooklyn Bedding got their start years ago as a mattress outlet store. Over the last 15 years they have grown into one of the largest mattress manufacturers in the US.
The Brooklyn Bedding mattress is an all foam mattress built from 3 different foam layers. The top layer is a 2″ layer of Talaly latex. The core of the mattress is a 2″ layer of Dunlop latex. The bottom layer is a 6″ layer of support foam. The Brooklyn Bedding mattress also utilizes a padded quilted top layer for extra softness and a traditional feel. The combination of a padded top and all latex comfort layers results in great cooling, bounce, responsiveness, and comfort. The Brooklyn Bedding mattress is available in 3 different firmness level; soft, 3.5 out of 10, medium, 6 out of 10, and firm, 8.5 out of 10.
Factory Price
Owning and operating their own factory allows Brooklyn Bedding to create additional cost savings.
All Latex Comfort
A 100% latex comfort layer. Just about the most latex you'll find in a mattress at this price point.
Padded Cover
Quilted top layer creates more of a traditional feel.
Amerisleep is one of the quiet veterans of the online mattress industry. They have been making and selling great mattresses for nearly a decade. Their experience and unique manufacturing facilities give them an exceptional ability to develop foams to an exacting specification and performance level.
The Amerisleep Liberty mattress is a mattress built on the next generation of memory foam. The Liberty is built from 3″ of Bio-Pur memory foam, 2″ of transitional foam, and a 7″ support base. Amerisleep's Bio-Pur memory foam delivers exceptional pressure relief and comfort, while still remaining highly responsive and cool. It strikes a beautiful balance for side sleepers in particular, allowing just enough hugging contour. The Liberty is available in one firmness, 5 out of 10 on the firmness scale.
Advanced Memory Foam
A closed mold based foam creation process gives Amerisleep exceptional control over the feel, quality, and performance of their foams.
Celliant Cover
Celliant infused cover has been clinically proven to offer benefits in temperature regulation and pain relief.
Side Sleeper Ideal
Ideal contouring and support for side sleepers via a medium firmness, good response, and just the right amount of sinkage.
Best Mattresses 2018 by Type
Below is our complete list of best mattresses, which we break down by various types, brands, materials, feels, pricing, and more. If you have specific needs or desires you're looking for in a mattress this is a great place to start your mattress search.
Best Mattress Requirements & Scoring
Choosing the best mattresses for 2018 isn't an easy task. There are hundreds of companies and dozens of premier models that are worthy of consideration.
My best mattress brand list is always evolving and always being updated. Newer companies and mattresses that prove themselves will be added to the list. And in some cases mattresses that were previously on this list may be dropped if they fail to meet all of the qualifying standards or if other mattresses simply rise up to knock them off.
Mattresses that make the Sleepopolis best mattress list must meet all of the following criteria:
Time Frame
Mattresses on the best mattress brand list must also have been available for a minimum of 6 months, with 12 months or greater being highly preferred. This factor is a bit of a double edged sword. On one hand, I don't want to this time frame to be too long, as I may unwittingly eliminate innovative and exciting new products just getting launched.
However, I don't want it to be too short either, as the evaluation period simply isn't long enough and the data set isn't sufficient to say for sure about the long term performance and durability.
As a result, for now I have decided to allow mattresses that have been on the market for at least 6 months to be considered. If these mattresses do make it onto the list they will be closely monitored for any type of performance or durability issue. If it's clear an issue is arising their place will be reconsidered.
For most companies, having a solid year under their belt gives me greater confidence that the company is stable, their return rate is reasonable, they have the ability to honor their warranties, the materials are durable, and the company is going to be around for the long-haul.
Customer Service
Customer service and customer experience are equally as important as an exceptional product. You can have a great product, but poor customer service representatives and poor policies that create negative experiences for customers.
Customer service is another factor that overlaps with my general review scores, however, I believe it warrants additional attention for those mattresses who want to join the ranks of the best mattresses of the year. To determine customer service quality I monitor 3rd party reviews, looking closely for customers who have been neglected or received lackluster service. I also watch out for red flags and customer issues on social media sites.
Additionally, I receive and monitor feedback from Sleepopolis readers, both good and bad. A consistent flow of negative customer experiences from 3rd party reviews, social media, and Sleepopolis reader feedback is a strong indicator that there are deep rooted customer service issues at play. Mattress companies with these types of issues will be excluded from the best mattress brands.
On the other side, I also look for those companies with an exceptional track record of positive reviews and great customer experiences. Preventing overly negative experiences is critical, but if a company can extend beyond that to exceptional service aimed at delighting their customers, then that's even better.
Value
Value is one of the factors within the Sleepopolis review scoring criteria. However, I think it's necessary to extend the importance of product value here. No mattress deserves to be called one the best mattresses of the year unless it is proven to be an exceptional value.
There is much more to value than simply price. A great value is achieved when the selling price is well below the average market cost for what you'd ordinarily need to pay for a mattress of that quality and performance. In this way, mattresses at all points on the pricing scale can be considered an exceptional value.
Company Integrity
Last, but certainly not least, company integrity. This factor extends into a number of important areas and overlaps a bit with our general review score, where "company" at a high level is considered. I am always on the lookout for unethical red flags.
I look for suspicious reviews, for example, those you might find on Amazon or other sites that look like they may have been paid for, incentivized, manipulated, or otherwise artificially curated.
I look for questionable marketing tactics, for example, hiding or attempting to minimize negative reviews, using fake accounts, content theft, content misuse, or using a variety of spam tactics.
I look for excessively litigious companies, for example, bringing frivolous or unfounded lawsuits against others in the sleep industry, patent trolling, and other unfounded legal attacks.
I look for how the company treats their customers, and not just their customers that are happy, but the customers that have difficulties, are unhappy, or have a poor experience. These worst case scenarios can be the most telling.
I look for cyber attacks, for example, spam linking, DDOS attacks (distributed denial of service), negative SEO, brute force attempts, and other types of attacks aimed to hurting their competitors.
There are a number of other areas that I monitor and look for, but at the end of the day they are all centered around how the company ethically handles themselves. Companies with poor or no ethics will engage in many of these. The best companies hold themselves to a higher moral standard, which almost always translates into better customer service, product honesty, and a genuine sense of wanting to help their consumers.
On the inverse side of company integrity I look for companies who go out of their way to do good. I look for companies who:
Give back to those in need
Go above and beyond to help their customers
Consider transparency paramount
Practice honesty, humility, and openness as fundamental pillows of their company's culture
The mattress companies who follow this type of model create much more than a great product, they are the helpers and do good wherever they go. American TV personality, Mr. Rodgers, summed it up best with:
Look for the helpers. You will always find people who are helping.
It doesn't take much digging to see the differences between those companies who are the helpers and those who are not. In my experience, the helpers more authentically want to do right by the sleepers who rest on their mattress.
The following two tabs change content below.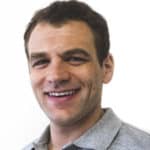 Logan Block
Logan is the director of content at Sleepopolis and the main mattress man around these parts. He's a big fan of sleeping in many sleeping positions and weightlifting.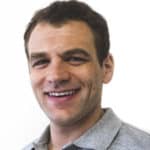 Latest posts by Logan Block (see all)