So you're in the market for a new mattress but have no idea where to start. Trust me, I get it: The seemingly infinite number of options is nothing short of dizzying! Not only are there choices to be found at brick-and-mortar establishments, but there are hundreds more swirling in the world of digital bed-in-a-box startups. But what's the best mattress for 2021?
I've been thinking long and hard about how I can best use my expertise to help you find the mattress of your dreams, and I think I've come up with a solution. Below, I'm presenting my top picks in a wide range of categories. Not only that, but I'm going to describe why I selected the mattresses that I did, because I believe knowing what criteria I use to make my choices will empower you with the knowledge you need to do even better research on your own!
Best Mattress Brands 2021
What is the best mattress of 2021? As always, feel free to navigate to the sections that speak to you most using the table of contents below.
See even more categories below!
I've chosen to break down my selection of best mattresses to buy into these categories for the simple reason that the best mattress type for one kind of sleeper isn't necessarily going to be the best for another. To learn more about how I made my picks, jump to the Best Mattress Criteria section of this guide.
Why Are These The Best Mattresses of 2021?
Best Affordable Luxury Mattress
Saatva
When shopping for a mattress, it's important to look for a bed that checks all the boxes. You want something with good support, comfortable pressure relief, and quality materials that aren't going to break down too quickly. Some people may have sticker shock from going to mattress showrooms and checking out some of the luxury options there, Saatva offers all of the benefits of those expensive models, at an affordable price.
The Saatva is a traditional innerspring mattress with a sturdy coil on coil design. It comes in three different firmness levels, so every type of sleeper can find the proper support for their preference. I think the Saatva's traditional feel and blend of comfort and support make it a great choice for all types of sleepers, so if you're looking for luxury but want to make sure it's at the right price, this could be the one for you.
Learn more in our Saatva Mattress Review!
$200 Off!

The Saatva mattress combines a luxurious pillow-top layer with two sections of coils for that classic innerspring feel. 
Best Hybrid Mattress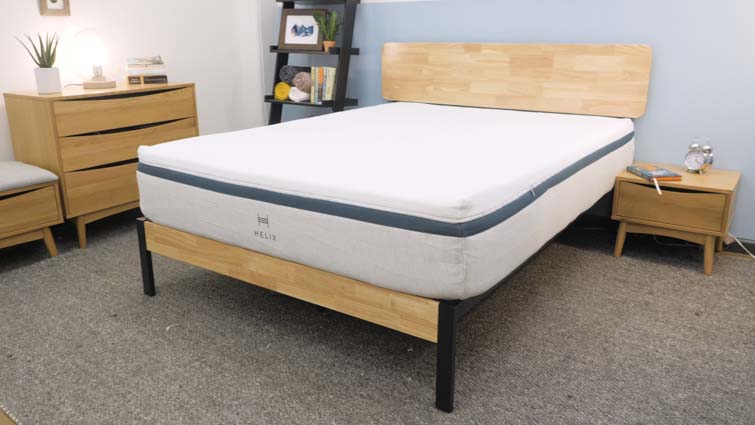 Helix Midnight
If you're looking for a comfortable and supportive hybrid bed, I'd recommend checking out Helix Midnight. The Midnight is Helix's most popular model because it truly is a great mattress for a wide variety of people. I really like this mattress for side and back sleepers, because it contours to the body and fills in the sensitive areas like the lower back and also cradles the shoulders and hips.
The Helix Midnight Mattress is also great for couples. Since it is a hybrid, it does have a tiny bit of bounce, but really not enough to seriously disturb you or your partner. If you or your partner (or both) are a combination sleeper or if one of you gets up a lot throughout the night, this bed should allow you to get a restful night of sleep.
To learn more about the Helix Midnight, check out my full Helix Midnight Mattress review!
Presidents' Day Sale: Up to $200 Off + free pillows!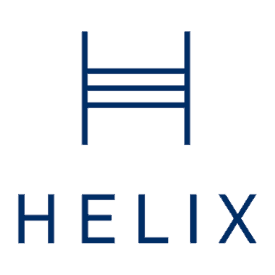 Whether you choose the standard or luxe edition, Helix mattresses have something to offer every style of sleeper! 
Best Firm Mattress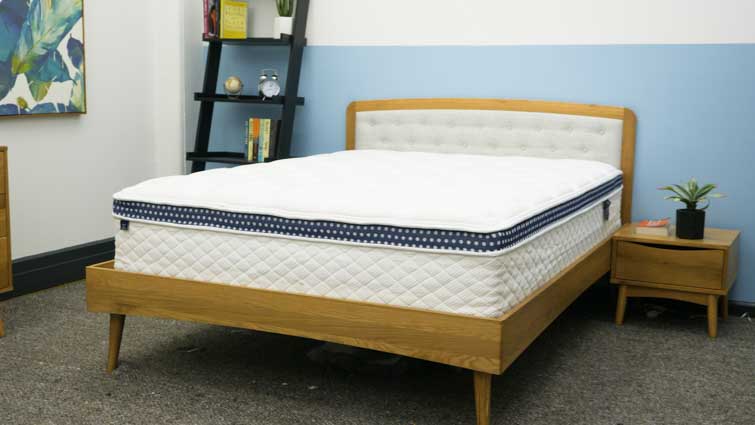 WinkBed
A pillow top mattress can be a great option for folks who want to experience immediate comfort as soon as they jump into bed. And, for my money, there's no better pillow top mattress on the market than the Original WinkBed.
What I like so much about this bed is that its hybrid construction strikes a super satisfying balance between pressure relief and support. You get the gentle pillow top layer, but you also get s a firm section of pocketed coils for support at the lower back. The mattress also comes in three different firmness levels, offers Zoned Support, and comes equipped with a breathable, eco-friendly Tencel cover.
Sound like the mattress of your dreams? Then head over to my full WinkBed mattress review to learn more.
$300 Off!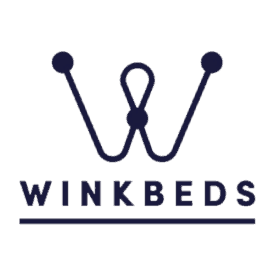 Built with a plush pillow top and a buoyant coil-on-coil structure, the WinkBeds is a great option for a wide range of sleepers! 
Best Cheap Mattress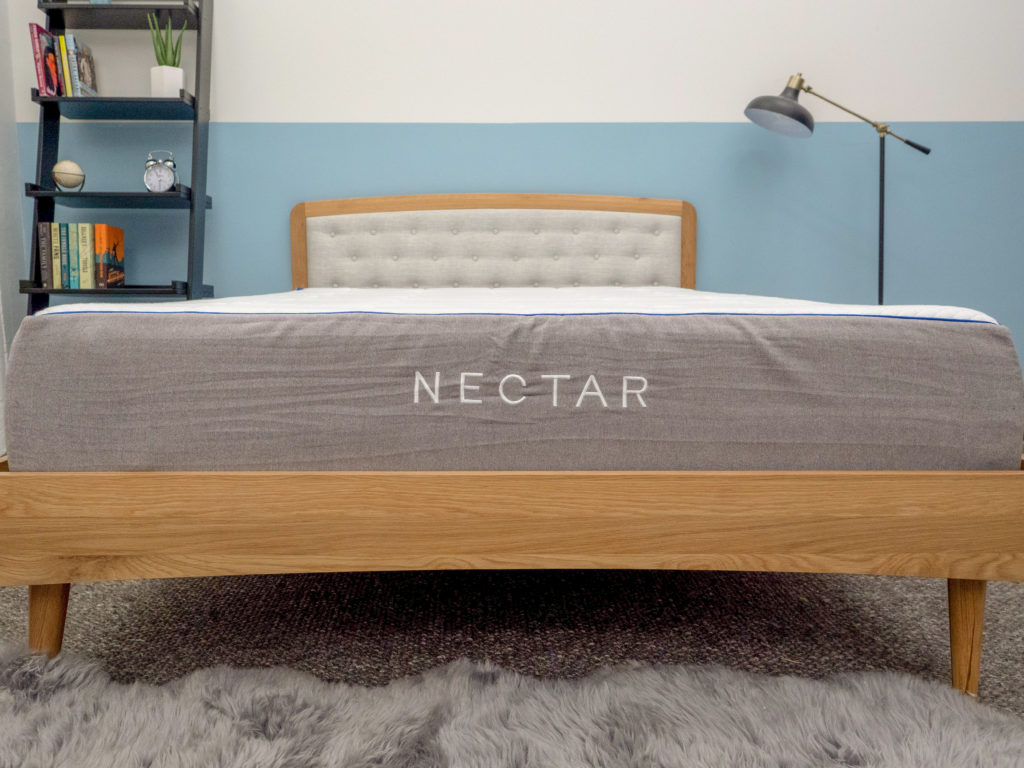 Nectar
There are no ifs, ands, or buts about it — mattresses can be incredibly expensive! But that doesn't mean you have to fork over a fortune to snag yourself some quality Zzz's. Take the Nectar mattress, for example, an excellent value buy that packs a serious punch without breaking the bank. 
Things kick off with five inches of plush memory foam, which allows for ample sinkage and deep body-contouring. This intense pressure relief could work wonders for side sleepers in need of cushiony support at the shoulders and hips. Additionally, the memory foam also absorbs a ton of motion across the structure, marking it as a beneficial material for couples. 
Read more about the Nectar at my full Nectar mattress review.
$399 in Free Gifts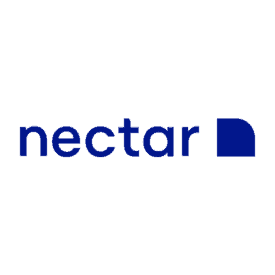 Sleepers will sink deep into the Nectar mattress for some soothing pressure relief, something that side sleepers will particularly appreciate! Click here to get $399 of free accessories with every mattress purchase!
Best for Back Pain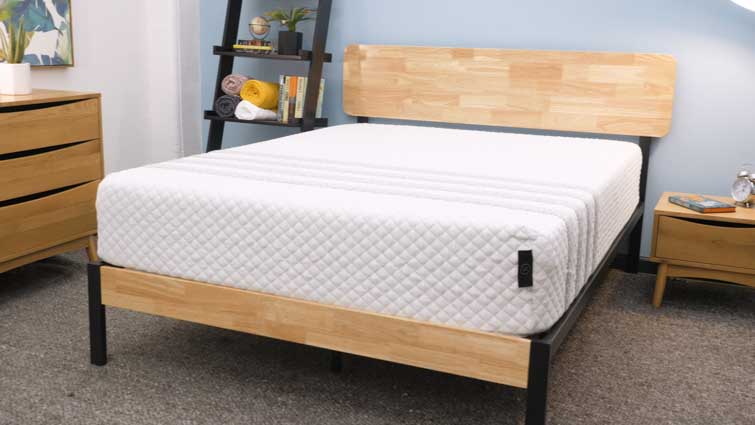 Leesa Hybrid
Waking up with aches and pains in your back can be one of the first signs that it's time for a new mattress. If you feel like your current mattress isn't allowing you to sleep in a comfortable position it could be throwing off spinal alignment, leading to issues in your lower back. The best way to ensure you can rest easy throughout the night to get the most out of your day is to have a nice blend of soft foams with steady support below it.
The Leesa Hybrid does an excellent job of comforting sleepers off to a restful night. It has a somewhat softer feel, that I especially like for back sleepers, and found that it let my shoulders sink into bed for pressure relief. If you're a back or side sleeper that has had issues with back pain in the past, the Leesa Hybrid is a great choice.
See my full Leesa Hybrid mattress review.
Presidents' Day Sale: Up to $400 Off + 2 Free Pillows!

Thick layers of foam and pocketed coils come together to offer sleepers the perfect hotel-bed feel.
Best Foam Mattress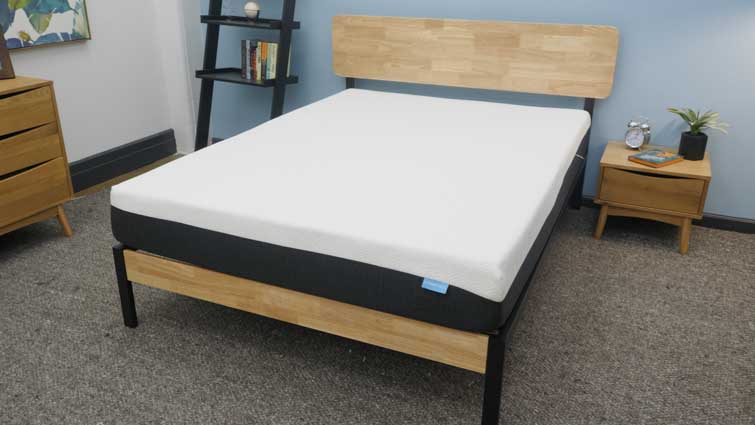 Bear
If you're an active person in search of a mattress that'll help you recover after a hard workout, the Bear mattress could be the bed for you. This baby's built with pressure-relieving memory foam, sturdy high-density poly foam, and a Celliant cover, which some studies suggest could help with athletic recovery. 
In addition to athletes, I think this bed could also work wonders for back sleepers who need firm support at the hips and shoulders. It also happens to sleep cool, thanks to the graphite infusion in the memory foam top layer, so could be a nice pick for folks who tend to overheat at night.
To learn more about the Bear mattress, scoot on over to my full Bear mattress review. You can also take a gander of my review of the Bear Pro and Bear Hybrid mattress.
20% off + Free Gifts with Code PD20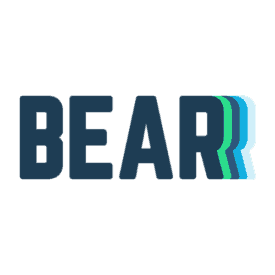 The cover of the Bear mattress uses celliant, which some studies suggest may help those with active lifestyles recover faster! 
Best Memory Foam Mattress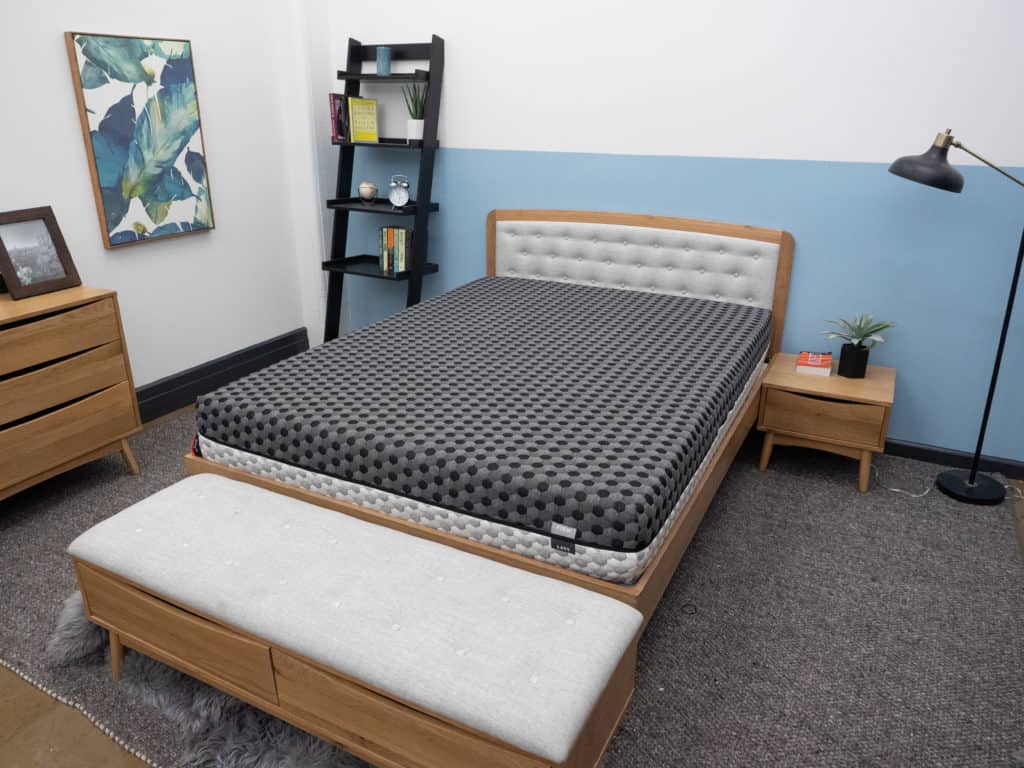 Layla
The Layla is an all-foam flippable mattress that earns top marks in the memory foam department. So, what sets this bed apart from other memory foam options on the market? Well, the memory foam here comes packed with a special copper infusion. Traditional memory foam has a bit of a reputation for trapping and absorbing body heat, so the copper helps to dissipate this heat and ensure a cool night's sleep. 
Another standout feature of the Layla is that it features both a firm and soft side, which allows folks to flip between two totally distinct feels. But regardless of the orientation you choose, you're still bound to benefit from plenty of pressure relief at the shoulders, hips, and lower back.
Is your interest piqued? Then hop on over to my full Layla mattress review for even more info.
Presidents' Day Sale: Up to $200 off + $300 in free products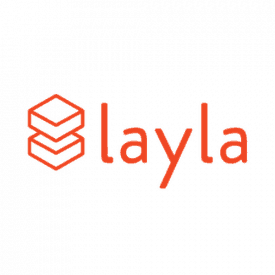 A flippable design makes the Layla mattress a truly customizable bedroom accessory. 
Best Cooling Mattress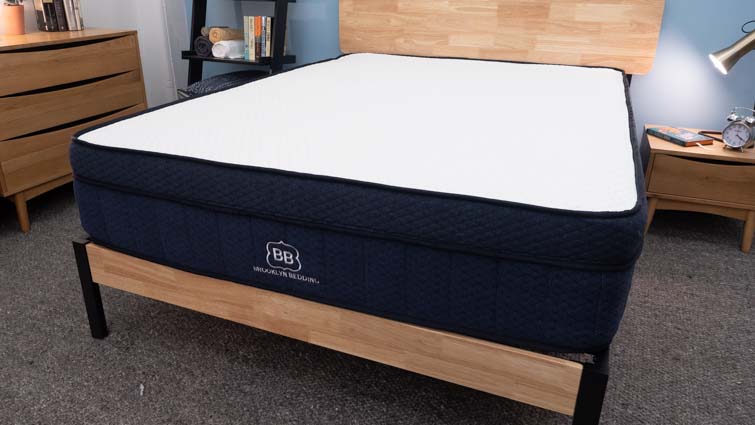 Brooklyn Bedding Aurora
If you're a hot sleeper in search of a bed that'll help cool you down in the night, the Brooklyn Bedding Aurora mattress could be the one for you! The bed's built with a cool-to-the-touch Phase Change Material cover as well as the brand's proprietary TitanFlex foam, a latex-like alternative that's fantastic at dissipating body heat.
Cooling aside, the mattress is also pretty soft, providing side sleepers with plenty of room to sink in for pressure relief at the shoulders and hips. Add to that a healthy amount of bounce and decent motion isolation and you've got yourself a true treat of a bed. 
Check out our full Brooklyn Bedding Aurora Mattress Review to learn everything you need to know.
Save 20%
A stand out feature of this bed is its ability to sleep extra cool at night, which could be a plus for sweaty sleepers! Get 20% off your purchase with code SLEEPOPOLIS20.
Best Mattress for Side Sleepers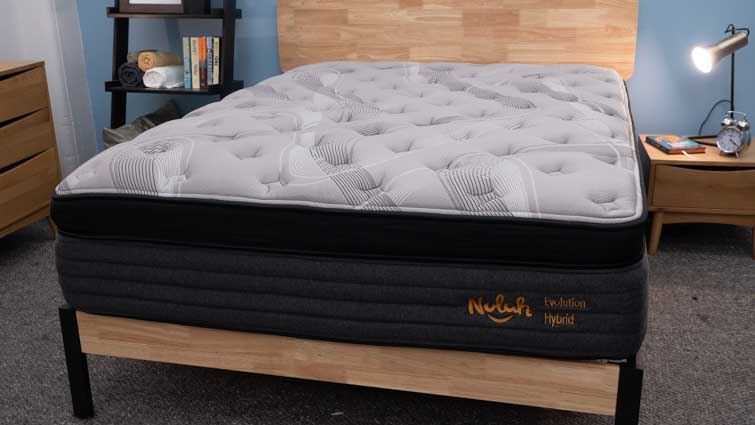 Nolah Evolution
If you're a side sleeper or back sleeper then this medium soft mattress is going to be a great choice for you thanks to the combination of Nolah's AirFoam, a memory foam substitute that sleeps cooler because it doesn't trap body heat the same way, and supportive coils. 
Another great bonus of the memory foam like feel of the Airfoam is it's great at isolating motion transfer, making it a good choice for couples. The foam absorbs a lot of the motion, but the coils make it easy to move around on so you don't ever feel "stuck" in the mattress.
Learn more in my full Nolah Evolution mattress review.
Presidents' Day Sale: Up to $800 Off + 2 Free Pillows!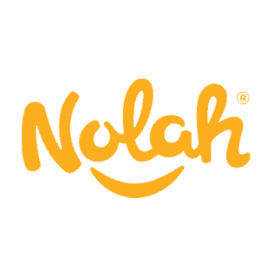 The Nolah Evolution is a pillow top hybrid mattress that has a soft feel side sleepers will love. Save up to $800 and get 2 free pillows with your purchase during their holiday sale!
Best Mattress for Back Sleepers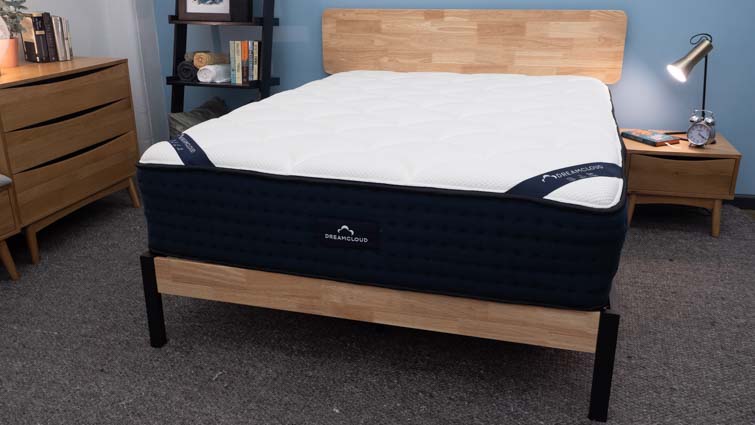 DreamCloud
The DreamCloud is a hybrid mattress that's just a bit firmer than the industry standard for medium firm. It uses a combination of memory foam, poly foam, and pocketed coils that give it a good amount of support while maintaining soothing pressure relief. This makes it a really great option for back sleepers who need enough support to keep their spines neutrally aligned, but will want some pressure relief at the lower back.
The DreamCloud is also made with cooling technology — its memory foam layer is infused with cooling gel so it doesn't trap heat as much as traditional memory foam. This makes it a great option for anyone who sleeps hot. Finally, the DreamCloud is more affordable than some similar options from other brands.
Read our full DreamCloud mattress review to learn more!
Save $200 + Free Gifts with Purchase!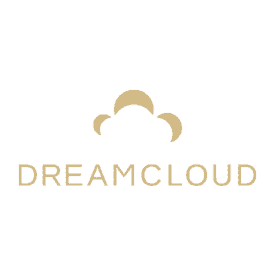 The DreamCloud mattress uses a combination of memory foam, poly foam, and pocketed coils to give a medium firm feel that's best for back sleepers. Get $200 off a DreamCloud mattress plus free pillows, a mattress protector and a set of luxury sheets ($399 value) with your purchase!
Best Mattress Requirements and Scoring
Choosing the best mattress brands for 2021 wasn't an easy task. There are hundreds of companies in the world, and I personally tested out and reviewed dozens of different models in my quest to answer the seemingly innocuous question: What is the best mattress?
And even though I've landed on what I think are some really fabulous picks, I want to acknowledge that this list is always evolving and that my opinions are likely to change as newer beds emerge on the market. If you want to narrow down the list of mattresses to make your search a little easier, take our mattress quiz to find some options that are great for your sleep preferences.
That being said, all mattresses included on this list had to meet the following criteria:
Pressure Relief
If you're sleeping on a mattress you inherited from your Great Aunt Theresa or one that a former roommate left behind in your apartment, odds are you've surrendered yourself to the fact that it probably doesn't satisfy your specific needs. But so what? It was free, right?
The area in which it probably lets you down the most is pressure relief, or its ability to soothe tension at problem areas such as the shoulders, hips, and lower back. Of all of the changes you'll notice in a new bed purchase, the biggest is probably the difference that comes from going from your old mattress to one that provides ample comfort and relief. Hint: The latter is much, much better for you and your health.
You can find this pressure relief in a number of ways, but I'd say the easiest is to go with a mattress that features a durable base (of either pocketed coils or high-density poly foam) complimented by thick layers of contouring foam. Take a look at our best mattress for shoulder pain list for some great options.
Best Mattresses for Back Pain
Do you ever wake up in the morning with a dull, throbbing pain in your lumbar region? Do you toss and turn in the night seeking out that magical position that might ease the discomfort along your spine? If so, you might just suffer from chronic back pain and could perhaps use a mattress upgrade to help with that back pain.
I should note that back pain can result from numerous lifestyle, genetic, and physical factors, so I like to think of changing your mattress as just one of several steps that could be taken to address the issue. If you're suffering from back pain, it's best to consult with a medical professional to develop a plan that'll address the underlying causes and symptoms. Remember, nothing on this page should be taken as medical advice.
That being said, a general rule of thumb is that you'll want a supportive bed (note that firmness does NOT always equal support) with a soothing foam top layer to fill in the space at your lumbar area. We've got some great picks on our best mattress for back pain list and be sure to look for something that keeps your shoulders in a nice alignment with your hips and is, of course, comfortable.
Best Innerspring
As far as mattresses are concerned, there's perhaps nothing more classic than an old-fashioned innerspring. These lively beds reigned supreme long before the advent of all-foam models, and though they've definitely waned in popularity over the years, there are still a number of solid designs out there in the world.
But what makes the best innerspring mattress? In my opinion, a quality innerspring has to sleep cool and have excellent bounce as well as enough support to prevent you from ever feeling stuck in the structure.
Best Hybrid
While some sleepers have specific feels they want from their mattresses (e.g., luxurious foam or springy coils), an even larger majority of us prefer a combo platter of sorts when it comes to our beds. We like memory foam but don't need five inches of the stuff to feel comfortable. We want sinkage, but not too much, and a dollop of contouring, but only if it's counteracted by the bouncy support of pocketed coils.
If any of this sounds familiar, you might be in the market for one of the best hybrid mattresses. These beds ditch the "all-X" constructions of other models in favor of ones that combine materials for a sleeping experience that truly does it all.
Best Memory Foam
What would a best mattress guide be without a section devoted to memory foam? Nearly every bed-in-a-box retailer uses the material in some fashion, either quilted into a cover or as the main comfort layer of one of its mattresses.
As a bed material, memory foam is best known for its deep contouring and sinkage. At their best, these properties can provide the sleeper with tremendous pressure relief and comfort. However, the foam can also overheat and produce too intense of a "hug" that'll leave you feeling stuck in the mattress. The key, then, is reading our best memory foam mattress list to find a bed that knows how to do memory foam right.
Best Latex
If memory foam's not really your thing, perhaps you'll be more in the market for a mattress built with latex. Unlike memory foam, this material is known for its bounce, cooling, and responsiveness, creating beds that are both comfortable and buoyant.
For my money, the best latex mattresses use the foam to endow the structure with lift and breathability, either as a fun accent between softer layers or as a main star in its own right. Another great benefit of latex is that it's relatively easy to produce organically, which makes it a fantastic pick for environmentally conscious sleepers.
Best Cheap Mattress
Whether their materials warrant the expense or not, the unfortunate truth is that most beds are really expensive. While you should always think of a mattress purchase as an investment in your overall well-being, this doesn't mean you need to shell out thousands of dollars to secure a good night's rest.
In fact, there are a lot of marvelous beds out there that aren't just incredibly comfortable but also affordable enough to leave both you and your wallet grinning from ear to ear. Read on for some of the best cheap mattress picks.
Best Mattresses for Couples
When thinking about what makes the best mattress for couples, I consider a few different factors. Namely, I'm interested in figuring out how much of the surface area of the mattress you'll be able to use and whether or not you're going to be disturbed by your partner's movements in the middle of the night.
That means I'm going to be drawn to beds that feature less motion transfer and quality edge support. I'll also be on the lookout for mattresses that exhibit feels that cater to sleepers with different preferences, since even the most harmonious partners can snooze in distinct ways.
Best for Side Sleepers
When buying a new mattress, side sleepers want to be extra-careful about the kind of bed they buy. If it's too firm, pressure points are likely to form at the shoulders and hips. If it's too soft, the sinkage could throw the spine out of alignment.
Personally, I find the best mattress for side sleepers is one that has gentle top layers for cushiony support as well as a solid base to keep these plush materials stabilized. The trick is to find a mattress that pushes back as much as you push in so you never feel totally engulfed by the structure.
Best Cooling Mattress
For some of you out there, comfort is going to be less about pressure relief and support and more about temperature regulation. If you're a sleeper who runs hot, your main focus is likely going to be on figuring out how to sleep as cool as possible. See: Best cooling mattresses
As you begin your search, stay on the lookout for beds with individually wrapped coils, as the spaces between the packets encourage airflow throughout the structure. Latex is also great for cooling, as the material is excellent at absorbing and dispersing heat. Memory foam is traditionally not the best at keeping things cool, but often, the material will be infused with gel to combat this attribute.
Best for Heavier Sleepers
When looking for a new bed, it can feel like there are a lot of complicating factors to consider: materials, design, and cost are just a few. While these are all important things to think about, one factor that should never make your mattress search more difficult is your weight. If you're a heavier sleeper, this might seem easier said than done, but there are actually a lot of fantastic beds out there built for sleepers of all different sizes, weights, and body types. We've brought together our list of best mattresses for heavy sleepers because they take everything that works well in other models (satisfying pressure relief, great support, cozy materials) and amp them up for an even more optimal sleeping experience.
Best for Combo Sleepers
Having trouble deciding if you're a stomach, back, or side sleeper? Do you tend to fall asleep in one position and wake up in a totally different one? Perhaps you're what I like to refer to as a combo sleeper, or someone who dozes in multiple positions. The best mattress for combination sleepers is going to be a bed with an all-encompassing feel, preferably one that strikes a satisfying balance between all of its different materials. So if it's a hybrid, for example, you'll want to make sure that the pressure relief of the foam doesn't cut into the support of the pocketed coils and vice versa.
Best Mattresses for Stomach Sleepers
If you're a stomach sleeper, you'll want to find a firm mattress that'll position your shoulders and hips in an even line. Sound easy enough? Unfortunately, not always. A lot of beds that bill themselves as being firm sacrifice good support in the name of said firmness, resulting in mattresses that don't do much of anything at all.
So the question remains: Are there beds out there that can keep a stomach sleeper's body flat enough for healthy spinal alignment while also being comfortable? The answer is a resounding YES!
For some examples, check out the best mattresses for stomach sleepers.
Time Frame
My selections for the best mattresses to buy in 2021 all had to be available in 2017 for at least six months prior to this review, with a slight edge given to those models on the market for a year or longer.
Why is this important? For one thing, the longer a company's been in business, the more confidence I have in its ability to deliver on warranty promises, return policies, and product availability. Secondly, it tells me that people are responding to its goods, which means the materials are durable and the designs are well-executed. And finally, it suggests that the company is going to be around for the long haul, making it a solid investment.
Customer Service
In my opinion, the overall customer experience is just as important as an exceptional product. If a brand has an amazing bed but negligent customer service representatives or confusing policies, I can't in good faith include it on this list.
So how do I ensure that a company has top-notch customer service? I'm constantly scouring the Web for third-party reviews, looking closely to see if users have been neglected or received lackluster service from a particular retailer. I also keep my eyes on social media for any brand red flags, which I then investigate on my own.
Additionally, I rely on all of you! If I notice that our great Sleepopolis readers are responding in a particularly good or bad way to a company, I'll adjust my rankings accordingly, always giving precedence to brands that have a killer track record of positive customer service reviews.
Value
As more and more bed-in-a-box companies surface in the digital ether, value has become an increasingly important factor for me to consider when selecting the best mattresses of any given year.
And when I refer to value, I'm not just talking about a low price point. A great value is achieved when the selling price is well below the average market cost for what you'd ordinarily need to pay for a mattress of that quality and performance. In this way, mattresses at all points on the pricing scale can be considered an exceptional value.
Company Integrity
Last, but certainly not least, let's talk about company integrity. While different folks will think about integrity in different ways, for me, it comes down to a few crucial questions:
How does a company treat its customers, both those who are happy and those with complaints?
How transparent is a brand about the kinds of materials it uses and from where it sources those materials?
Has the company received any accolades voted on by users?
What, if any, outreach did the company do in 2017? In 2018?
What are some of the brand's key values? How does it enact those values in its day-to-day operations?
It doesn't take long to figure out the answers to these questions, and once I do, I use them to inform my rankings as much as comfort or price. In my experience, the best mattress brands are those that not only want to be the best but truly want to do right by the sleepers who rest on their beds night after night.
If you're in search of the best mattress, there are a few other questions you may want answered as well.
FAQs
How much should I spend on a mattress?
There's no definitive answer here, so it's important to take your own budget into account. Thankfully, there are great mattresses to be found at nearly every price point!
What is the best time to buy a mattress?
Many bedding brands launch huge sales around federal holidays, so keep an eye out for deals around President's Day, Memorial Day, and even Labor Day!
How often should I replace my mattress?
In general, you should replace your mattress every 7-10 years. However, all this depends a great deal on how you use and treat your bed.
Are expensive mattresses better?
Not necessarily! It's far more important to land on a mattress that'll satisfy your unique sleep preferences and needs, so keep the focus on quality of design, trial periods, and warranties.
How do I choose a mattress?
First, identify your sleeping position (back, side, stomach). Then, think about things you'd like to change about your current situation (alleviate neck pain, cushion your shoulders). Finally, find a mattress that ticks all the boxes and satisfies your unique needs.
Summary: The Best Mattresses of 2021
The following two tabs change content below.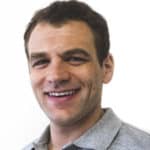 Logan is the content director of Sleepopolis, which means he not only reviews new mattresses every week, but also curates all the comparisons, best of pages, and video guides on the site. He takes a straightforward, honest approach to his reviews and endeavors to give viewers an objective look at each new product he tries out. Logan has perfected his method by personally testing over 200 different mattresses, so he's not only able to discern the overall vibe of a specific bed, but to contextualize its feel within the bed-in-a-box market as a whole. When he's not hopping on a new bed or working with our editorial team to whip up an engaging sleep education guide, you can find him reading books on world history, walking his dog Pepper, or searching for the best cheeseburger in New York City.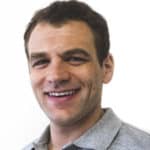 Latest posts by Logan Block (see all)