So you're in the market for a new mattress but have no idea where to start. Trust me, I get it: The seemingly infinite number of options is nothing short of dizzying! Not only are there choices to be found at brick-and-mortar establishments, but there are hundreds more swirling in the world of digital bed-in-a-box brands. So what's the best mattress for 2021?
I've been thinking long and hard about how I can best use my expertise to help you wake up on the right side of the bed, and I think I've come up with a solution. Below, I'm presenting my top picks in a wide range of categories. Not only that, but I'm going to link guides to some of the best mattresses for specific sleep needs below to make sure we get you to the right mattress!
Best Mattresses of 2021
Below is a list of the overall best mattresses of 2021. These mattresses should work for a wide range of sleepers, and I think most folks should find a pick that works for them on this list! To learn more about how I chose these beds, skip over to the mattress evaluation section of this article.
Details on our Top Rated Mattresses
Below, you'll find some more detailed information about each of my top mattress picks. Down at the bottom of this article, you can find a handy table comparing all of these beds. Keep in mind that this list could change over time, I'm constantly updating it as I review new mattress models and brands.
Editor's Pick
Saatva
When shopping for a luxury mattress, it's important to look for a bed that checks all the boxes. You want something with good support, cushioning pressure relief, and quality materials that aren't going to break down too quickly. Some people may have sticker shock from going to mattress showrooms and checking out some of the luxury options there, but Saatva offers all of the benefits of those expensive models at an affordable price.
The Saatva is a traditional innerspring mattress with a sturdy coil-on-coil construction. It's made with high-quality materials like organic cotton and foams that are CertiPUR-US® Certified, so you don't have to worry about sleeping near harmful chemicals. And it comes in three different firmness levels: Plush Soft, Luxury Firm, and Firm, which means almost any sleeper should find a feel they like. The Saatva's traditional feel and blend of comfort and support make it a great choice for all types of sleepers, so if you're looking for luxury that doesn't break the bank the Saatva could be the bed for you.
Sold on the Saatva? Head over to the Saatva mattress review to learn more about this bed.
$200 off $1,000 Purchase!

The Saatva mattress combines a luxurious pillow-top layer with two sections of coils for that classic innerspring feel. 
Best Hybrid Mattress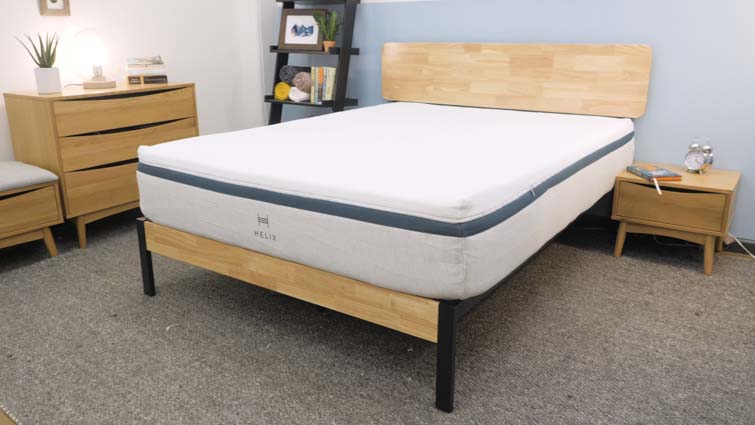 Helix Midnight
If you're looking for a comfortable and supportive hybrid bed, I'd recommend checking out the Helix Midnight. The Midnight is Helix's most popular model because it works for a wide variety of sleepers. Personally, I'd recommend this medium-firm mattress to side and back sleepers who enjoy a hug-like feel. This bed's foam comfort layer contours to the body and cradles sensitive areas like the shoulders and hips, which is great for these sleepers.
The Helix Midnight mattress is also great for couples. Since it is a hybrid, it does have a tiny bit of bounce, but really not enough to seriously disturb you or your partner. The Midnight strikes a great balance between being responsive enough for sex but cushioning enough to prevent too much motion transfer. If you're interested in the Helix Midnight but want some extra plush pressure-relief, I'd recommend checking out the Helix Midnight Luxe mattress, which includes extra foam layers.
To learn more about the Helix Midnight (and the Helix Midnight Luxe), check out the full Helix Midnight Mattress review!
Memorial Day Sale: Up to $200 Off + Free Pillows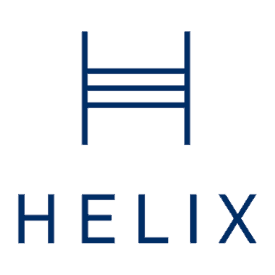 The Helix Midnight comes in both a standard "10 inch model and a LUXE model at "14 for added comfort and support. Hundreds of individually wrapped coils offer premium support while the top layer of memory foam contours the body relieve to pressure points
Best Firm Mattress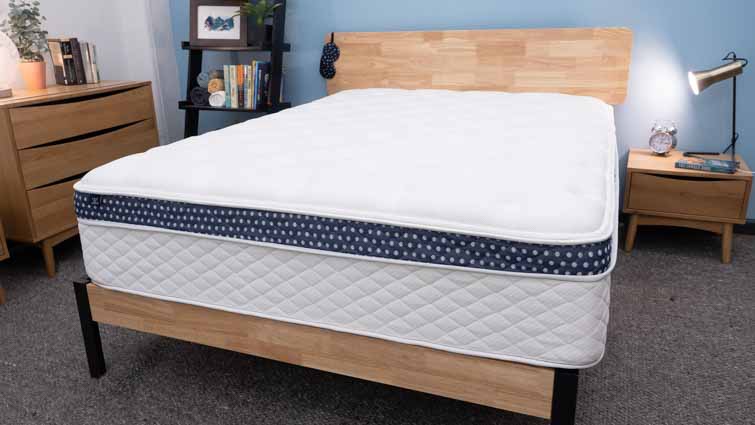 WinkBed
If you want a firm feel but don't like the idea of sacrificing too much pressure relief, a pillow top mattress could be a great mattress for you. And, for the money, there's no better firm pillow top on the market than the Original WinkBed.
What I like so much about this bed is that its hybrid construction strikes a super satisfying balance between pressure relief and support. You get some gentle pressure relief from its quilted pillow top layer, but you also get plenty of firm support from its pocketed coil support layer. The mattress also comes in three different firmness levels, offers zoned support (which is better for your back), and comes equipped with a breathable, eco-friendly Tencel cover. I'd highly recommend the "Firmer" model to anyone who likes a firm feel.
Sound like the mattress of your dreams? Then head over to the full WinkBed mattress review to learn more.
$300 Off & Free Sleep Bundle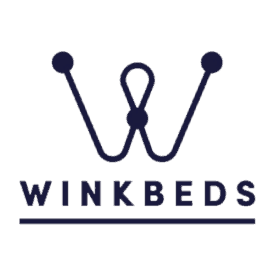 Built with a plush pillow top and a buoyant coil-on-coil structure, the WinkBeds is a great option for a wide range of sleepers! Just enter your email to save
Best Foam Mattress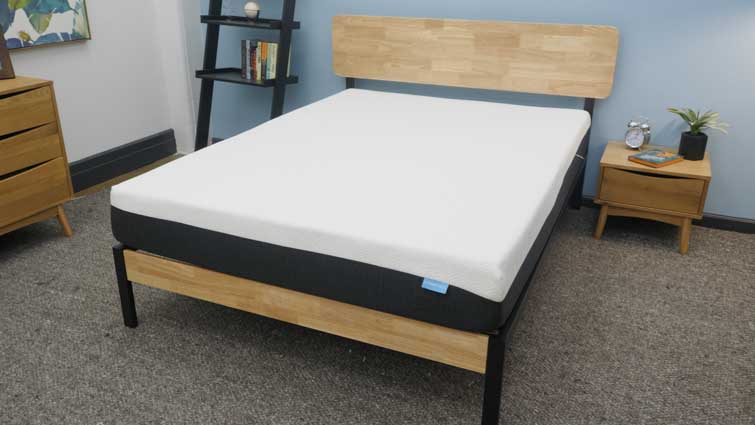 Bear
The Bear is a great foam mattress option that strikes a nice balance between pressure relief and support. This baby's built with pressure-relieving memory foam, sturdy high-density poly foam, and a cooling Celliant cover, which some studies suggest could help with athletic recovery. 
In addition to athletes, I think this foam bed could also work wonders for back sleepers who need firm support at the hips and shoulders. It also sleeps cool, thanks to the combination of a cooling cover and a graphite infusion in its memory foam top layer, which could be a nice pick for folks who tend to overheat at night. It's hard to find a supportive foam mattress that also sleeps cool, which is why the Bear is my pick for the best foam mattress of the year!
To learn more about the Bear mattress, scoot on over to the full Bear mattress review.
25% Off + Free Gifts With Code CHILL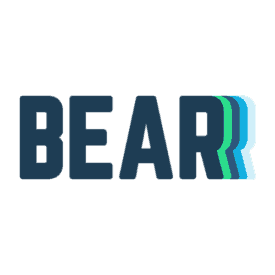 The cover of the Bear mattress uses celliant, which some studies suggest may help those with active lifestyles recover faster! 
Best for Back Pain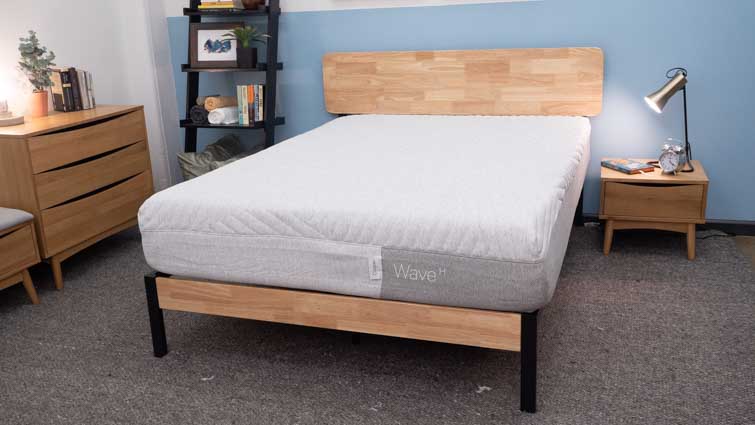 Casper Wave Hybrid
Waking up with aches and pains in your back can be one of the first signs that it's time for a new mattress. If you feel like your current mattress isn't allowing you to sleep in a comfortable position, it could be throwing off your spinal alignment, leading to issues in your lower back. The best way to ensure you can rest easy throughout the night is to find a mattress that combines a blend of soft foams with a supportive base layer.
The Casper Wave Hybrid combines soft top foams with supportive steel coils. This mattress has a softer feel that I especially like for back sleepers. On my side, I liked that this Casper let my shoulders sink into bed for pressure relief, but kept my hips supported. If you're a back or side sleeper that has had issues with back pain in the past, the Casper Wave Hybrid is a great choice.
Learn more in my full Casper Wave Hybrid mattress review.
Save 15% with code AUG21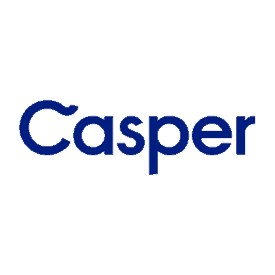 Exclusive discount
Hybrid build
Good for couples
Nice for combo sleepers
Best Affordable Mattress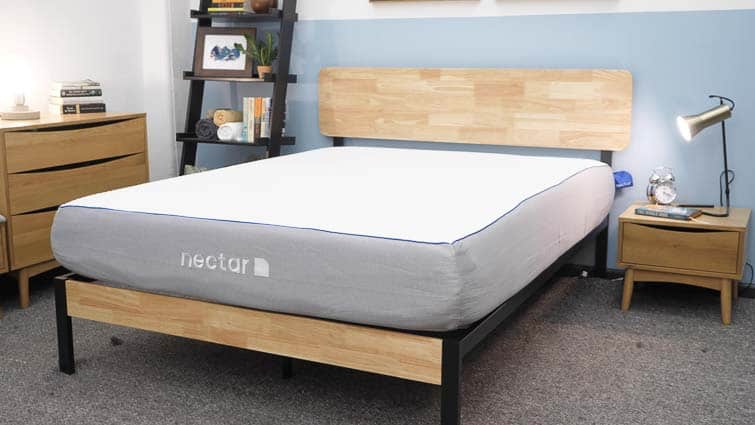 Nectar
There are no ifs, ands, or buts about it — mattresses can be incredibly expensive! But that doesn't mean you have to fork over a fortune to snag yourself some quality Zzz's. For example, the Nectar mattress is an excellent value buy that packs a serious comfort punch without breaking the bank. 
This memory foam bed is made with 5 inches of plush gel memory foam, which allows for ample sinkage and deep body-contouring. This intense pressure relief could work wonders for side sleepers in need of cushiony support at the shoulders and hips. Additionally, the memory foam also absorbs a ton of motion across the structure, marking it a great pick for couples.
Read more about the Nectar in the full Nectar mattress review.
$399 in Free Gifts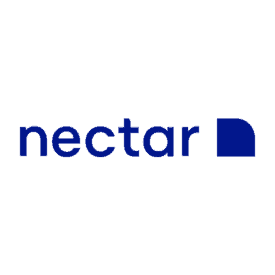 Sleepers will sink deep into the Nectar mattress for some soothing pressure relief, something that side sleepers will particularly appreciate! Click here to get $399 of free accessories with every mattress purchase!
Best Mattress for Back Sleepers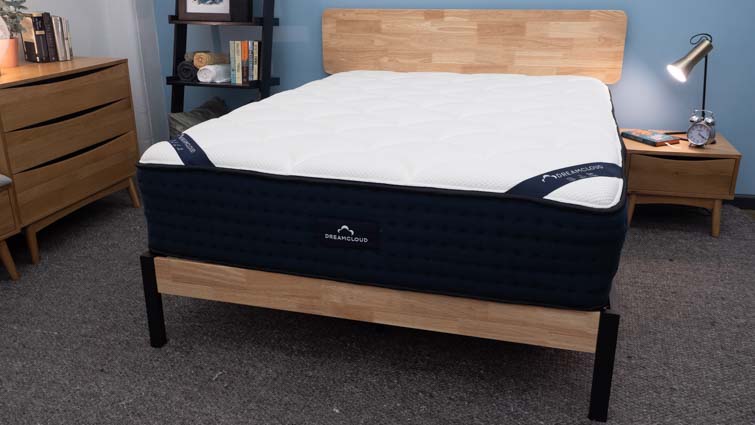 DreamCloud
The DreamCloud is a hybrid mattress that's just a bit firmer than medium-firm. It uses a combination of memory foam, poly foam, and pocketed coils that give it a good amount of support while maintaining soothing pressure relief. This makes it a really great option for back sleepers, who need enough support to keep their spines neutrally aligned and enough pressure relief to prevent pain at the lower back.
The DreamCloud is also made with cooling technology — its memory foam layer is infused with cooling gel so it doesn't trap as much heat as traditional memory foam. This makes it a great option for anyone who sleeps hot. Finally, the DreamCloud is more affordable than similar options from some other mattress brands.
Read our full DreamCloud mattress review to learn more!
Save $200 + Free Gifts with Purchase!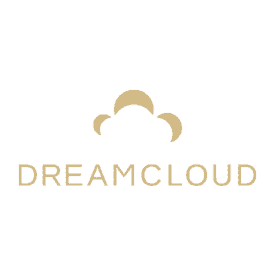 The DreamCloud mattress uses a combination of memory foam, poly foam, and pocketed coils to give a medium firm feel that's best for back sleepers. Get $200 off a DreamCloud mattress plus free pillows, a mattress protector and a set of luxury sheets ($399 value) with your purchase!
Best Memory Foam Mattress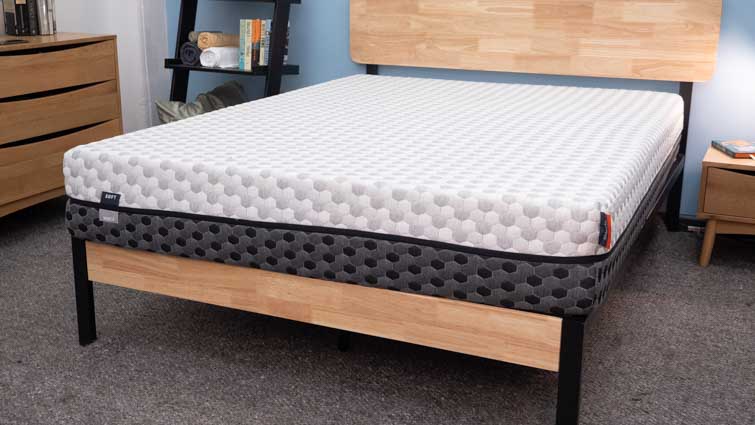 Layla
The Layla is a flippable all-foam mattress that earns top marks in the memory foam department. So, what sets this bed apart from other memory foam options on the market? Well, the memory foam here comes packed with a special copper infusion. Traditional memory foam has a bit of a reputation for trapping and absorbing body heat, but the copper in the Layla helps to dissipate this heat and ensure a cool night's sleep. 
Another standout feature of the Layla is that it features both a firm and soft side, which allows folks to flip between two totally distinct feels. If you're looking for the classic pressure-relieving feel of memory foam, you'll like the soft side. If you prefer more support, the firm side might be best for you.
Is your interest piqued? Then hop on over to the full Layla mattress review for even more info.
Summer Sale: Up to $200 Off Mattresses + Free Pillows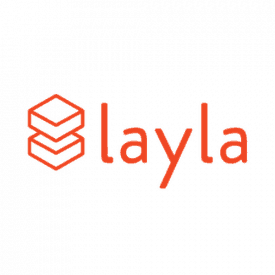 A flippable design makes the Layla mattress a truly customizable bedroom accessory. 
Best Organic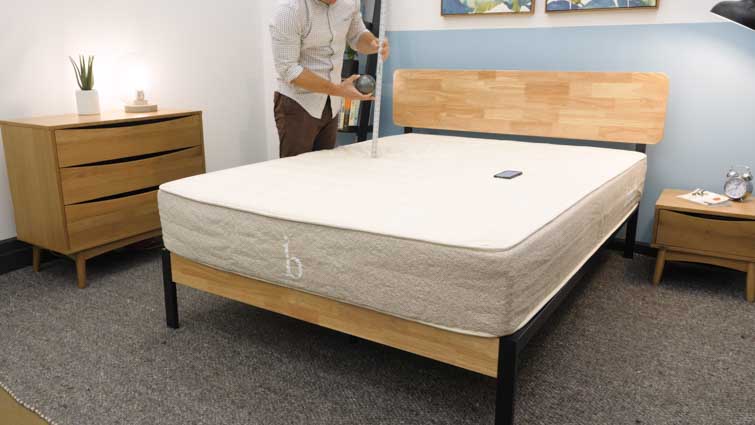 Birch Living
If you're after an eco-friendly bed that's made with all-natural materials, then the Birch Living could be the right new mattress for you. The mattress cover is made from organic cotton, which has a soft and breathable feel, and it has a Talalay latex comfort layer, which offers some great pressure relief and comfort. 
The Birch mattress is just a touch firmer than the industry standard for medium-firm. It has a buoyant, "on top" of the bed feel that's best for back sleepers and stomach sleepers. Its bouncy feel also makes it great for combination sleepers, who should find it easy to switch positions on this bed.
Could the Birch be the organic mattress of your dreams? Head over to my full Birch Living mattress review.
$400 off + Free Pillows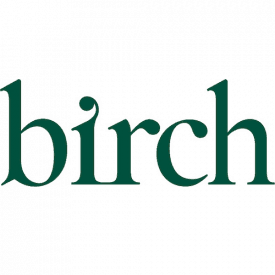 The Birch Living mattress uses all-natural materials like organic cotton and Talalay latex to deliver an bed that's as good for you as it is for the environment. 
Best Cooling Mattress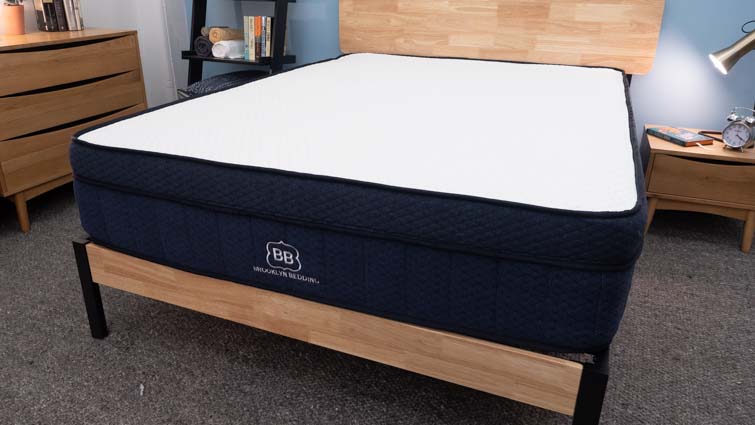 Brooklyn Bedding Aurora
If you're a hot sleeper in search of a bed that'll help cool you down at night, the Brooklyn Bedding Aurora mattress could be the one for you! This bed is built with a cool-to-the-touch Phase Change Material cover as well as the brand's proprietary TitanFlex foam, a latex-like alternative that's fantastic at dissipating body heat.
This mattress has a soft feel that should offer side sleepers plenty of room to sink in for pressure relief at the shoulders and hips. Add to that a healthy amount of bounce and decent motion isolation and you've got yourself a true treat of a bed, especially for couples who like soft mattresses.
Check out our full Brooklyn Bedding Aurora Mattress Review to learn everything you need to know.
Save 20% with code SLEEPOPOLIS20
A stand out feature of this bed is its ability to sleep extra cool at night, which could be a plus for sweaty sleepers! 
How Do We Pick The Best Mattresses?
Our Testing Process
So, why should you trust my opinion on which mattresses are best? Well, the Sleepopolis team has tested hundreds of mattresses with our tried and true methods. And, we often work with sleep experts to ensure we're bringing you the most up-to-date info possible.
When we test a new mattress, we lie on it (obviously!) to give you our personal opinions on its feel, but we don't ask you to take our word for it. Once we've tried the mattress ourselves, we test it with a pressure map, seismometer, and more to give you objective measures of a bed's motion transfer, pressure relief, bounce, and edge support capabilities. We also evaluate our test mattresses layer-by-layer to examine their materials and cooling tech. This helps us ensure each brand is living up to its marketing promises. Take a look below to learn more about our testing processes!
Pressure Relief
One of our most important tests is for pressure relief. Pressure relief is a measure of how evenly distributed your weight is on a mattress. A mattress with great pressure relief cushions pressure points at the shoulders, hips, and lower back to prevent you from waking up stiff and sore in the morning. A few examples of pressure-relieving beds can be found in our best pillow top mattresses article.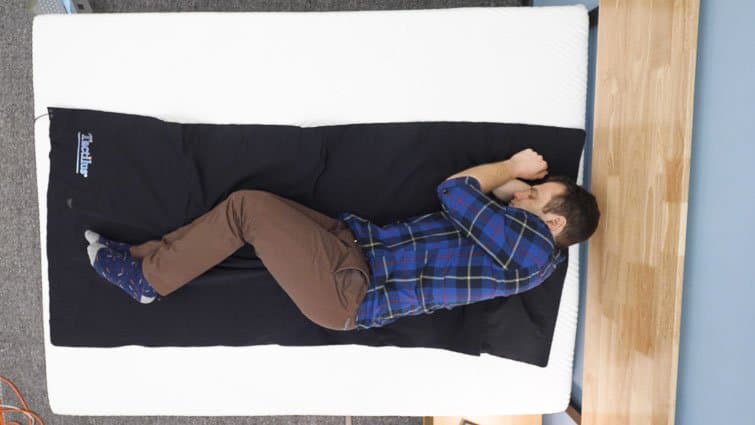 To test out pressure relief, we use a pressure map test. A reviewer lies down on a pressure mat (like the one you see above) in several different sleeping positions. The mat records the pressure exerted and creates a "pressure map" that shows areas of low pressure in blue, medium low pressure in green, medium pressure in yellow, and high pressure in red. Those results let us know how pressure-relieving a mattress will be in each of the main sleeping positions. Take a look at an example of a pressure map result below!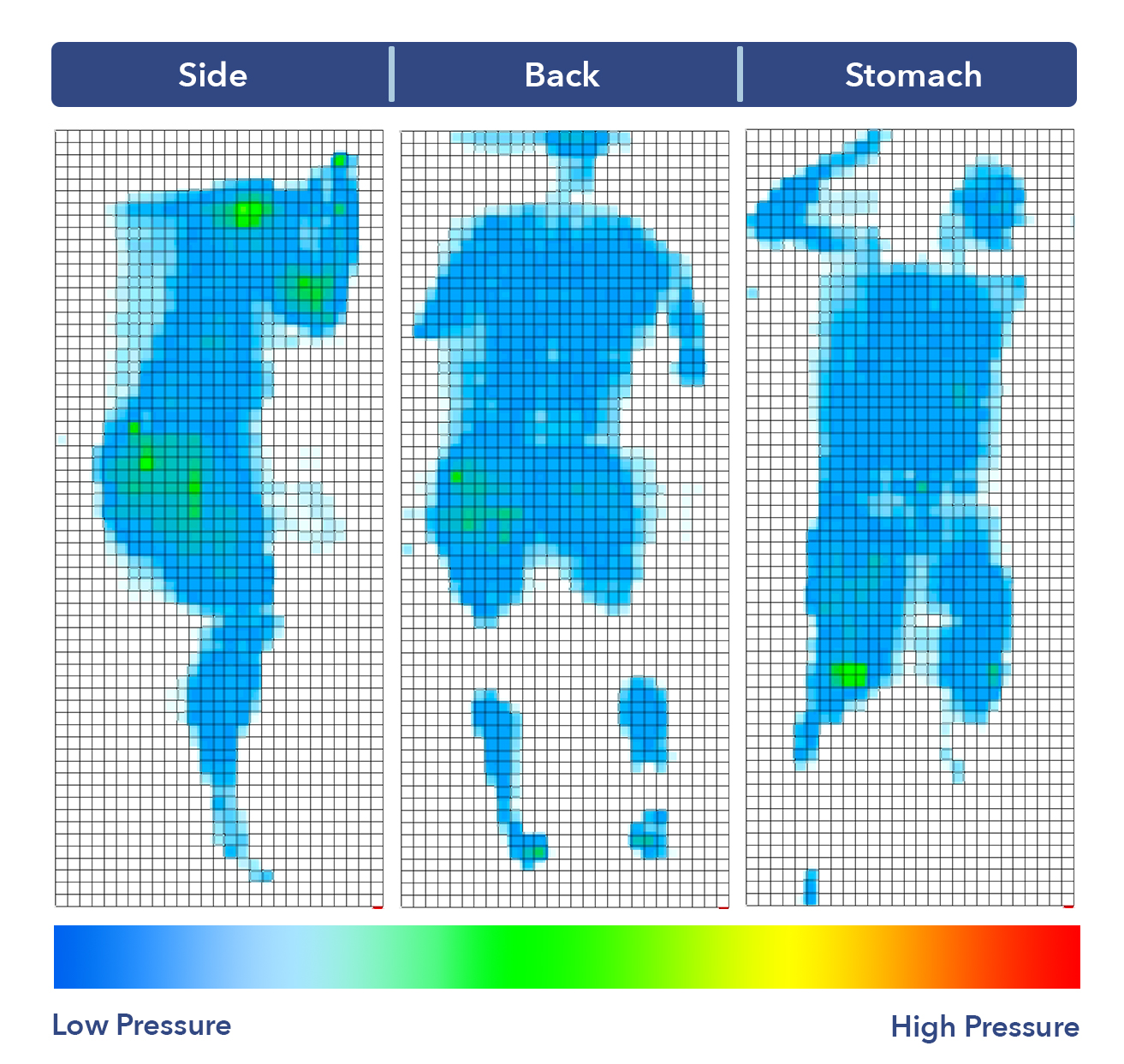 Bounce
Our bounce test lets us know how responsive a mattress is. This is important for combination sleepers who need a responsive bed that's easy to move around and change positions on. It's also important for couples looking for a mattress that's well-suited for sex.
Our bounce test is quite simple, we just drop a 10 lb. steel ball onto the mattress and measure how high it bounces! The higher the ball bounces, the more responsive the mattress. Latex mattresses tend to do quite well on this test. Take a look at us performing the bounce test below.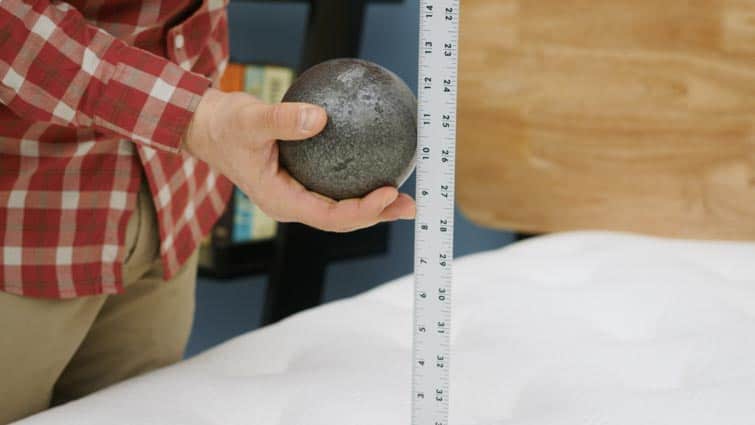 Motion Transfer
Another important test is our motion transfer test. Motion transfer is a measure of how much movement travels from one side of the mattress to the other. If you sleep with a partner or pet, this is a measure of whether or not you'll feel disturbed by them tossing and turning at night. We use a seismometer and a steel ball (like you see below) to measure motion transfer.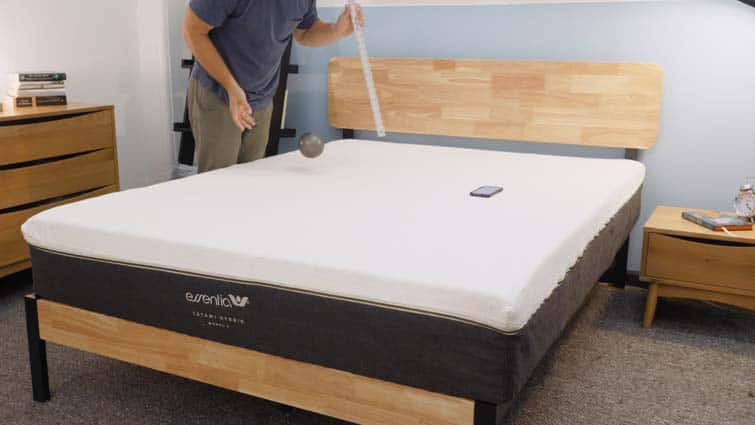 During this test, we drop the steel ball onto the mattress from heights of 4, 8, and 12 inches to mimic various movements, from tossing and turning to jumping on the bed. The seismometer records all this motion and creates a graphic like the one below. A graphic with small lines tells us a mattress is good at isolating motion. Large lines tell us that you'll likely feel disturbed by a restless partner on a certain mattress.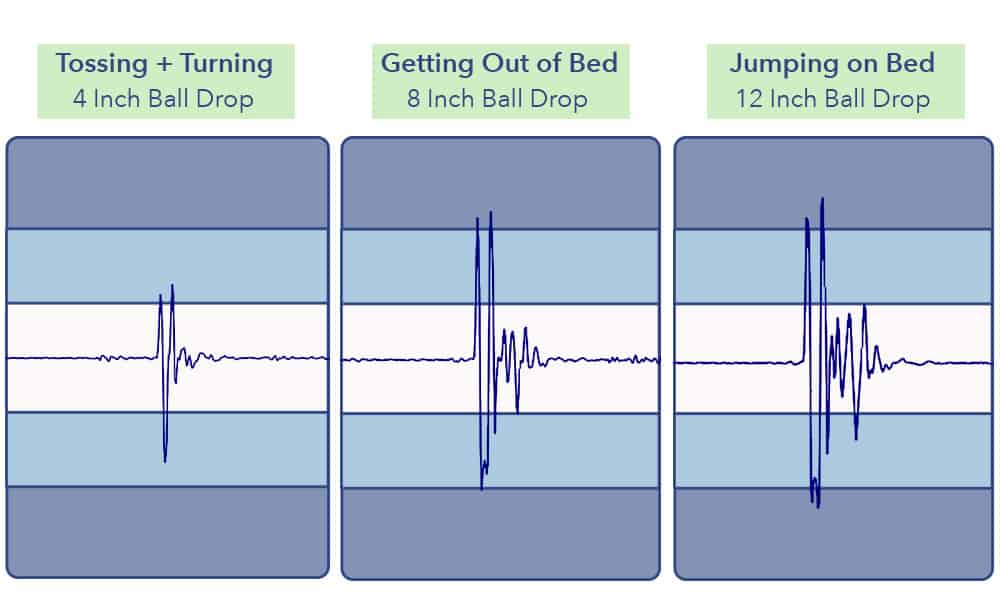 Edge Support
Our edge support test lets us know if you can sleep (or sit) all the way on the edge of a mattress without feeling like it might collapse. Innerspring mattresses often have very strong edges. Edge support is important because strong edges can make your mattress feel a little bigger since you can spread out across its entire surface area. Strong edge support also prevents premature sagging in the middle of your mattress, because you're able to evenly distribute your weight.
Our edge support test is very simple, we just sit and lie all the way on the edge of the bed! Take a look at Logan performing an edge support test below.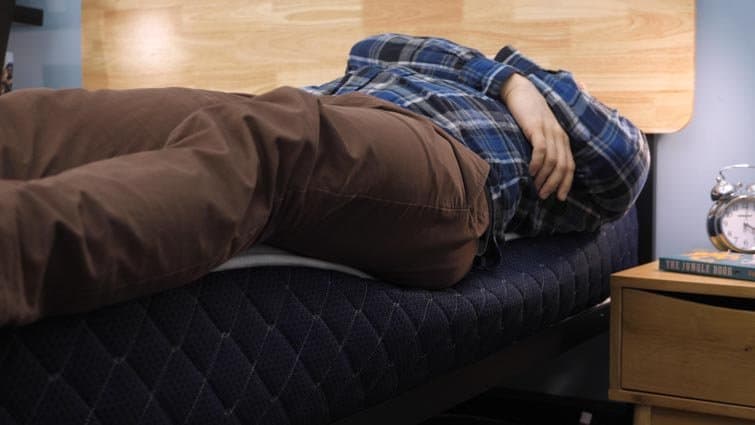 Materials
After all that testing, we open up each mattress's cover to evaluate the materials inside. We go over each foam layer-by-layer to explain how the bed works to you. We also look for things like hypoallergenic covers, eco-friendly materials, CertiPUR-US® Certified foams, and cooling technology. Take a look below to see an open mattress!
Value and Policies
Once we've tested out a mattress's feel, materials, and performance, our team evaluates each bed's price, mattress warranty, shipping policies, sleep trial period, and customer service teams in the context of the mattress industry overall. This is how we decide if you're getting a good deal on your new bed! As a member of Sleepopolis's team, I'll say that all of our reviewers have great mattress knowledge to share and strive to offer informative, honest reviews of all of the beds they test.
Finding the Best Mattress for You
That wraps up my review of the overall best mattresses of 2021! But, if you're looking for a mattress to meet a particular need and didn't find what you wanted above, you might benefit from checking one of our more specific mattress guides.
Below are a few of my recommendations based on things like body type, age, preferred sleeping position, and pain management. If you're feeling overwhelmed deciding what type of mattress would be best for you, consider taking our mattress quiz to learn more about your needs.
Sleeping Position
Depending on your preferred sleeping position, you'll need a different type of mattress to promote healthy sleep posture. Take a look at the list below to find recommendations for your specific needs.
Side sleepers do best on soft to medium-firm mattresses that cushion pressure points at their hips and shoulders. To get some recommendations and learn more about this sleeping position, check out the best mattress for side sleepers guide.
Back sleepers need an appropriate balance of pressure relief and support to keep their spines in a straight line, and they'll typically find that in a medium-firm mattress. They can find some high-quality options in the best mattress for back sleepers guide.
Stomach sleepers need a firm mattress that keeps their hips aligned with their shoulders. Learn more about why that's important, and get some mattress recommendations, in the best mattresses for stomach sleepers guide.
Combination sleepers usually prefer mattresses that are easy to move around and change positions on. I normally recommend these sleepers stick to a bouncy mattress with a medium-firm feel. Take a look at a few responsive mattresses in the best mattress for combination sleepers guide.
Pain Management
Choosing a sleep surface that helps mitigate pain is especially important sleepers who live with chronic pain. I've selected mattress options that could help with several different types of pain. Depending on what you need, I'd recommend looking at the best mattress for shoulder pain, best mattress for back pain, best mattress for hip pain, or best mattress for sciatica articles to learn more about pain management solutions.
Price
Price is a huge factor in any new mattress purchase. It can be hard to sort through all the online mattress companies to find an option that's both high-quality and affordable. Luckily, I've already done a lot of that legwork for you! If you want a durable value mattress, check out the best cheap mattress guide. If you're more interested in finding a high-quality bed that's worth the price, take a look at the best mattresses for the money guide. And if you're on a strict budget, the best mattress under $1,000 guide should have an option for you.
Hot Sleepers / Cooling Technology
Temperature is a big concern for a lot of sleepers. If you're looking for a mattress that sleeps cool, I'd recommend opting for a latex, hybrid, or innerspring mattress. These beds tend to promote airflow, which is important for keeping you cool overnight. You can see my favorite breathable beds in the best cooling mattresses guide.
Body Type & Body Weight
Your body type and weight distribution play a huge role in what type of mattress will feel most comfortable to you. If you're not an average weight (130 – 250 lb) sleeper between the ages of 20 and 65, you may have more specific sleep needs. Find some information about that below.
Sleeping with a Partner
If you share a bed with a partner (or pet!), it's important to choose a mattress that features low motion transfer. This will prevent you from feeling overly disturbed by your bedmate's movements at night. Edge support, cooling features, and different support needs are also important mattress features for couples to consider. I'd recommend taking a look at the best mattress for couples or best mattress for sex guide to learn how to choose a mattress to share.
What Type of Mattress is Best for Me?
Choosing the right mattress for your needs can be overwhelming. If you want an in-depth crash course on choosing a new bed, I'd recommend reading the How to Choose a Mattress buying guide. In the meantime, I'd recommend considering your budget, preferred sleeping position, and body type before making a purchase. The more specific guides above can help you find out what works for you! But, in case it helps, here's a quick overview of a few types of mattresses on the market right now:
Buying a Mattress Online vs In-Store?
You might have noticed that all the mattresses I've recommended above are available online. That's because the Sleepopolis team prefers buying mattresses online. But, whether it's better for you to buy a mattress online or in stores really depends on your preferences. To learn more about what works for you, check out our In Store vs Online Mattress Buying Guide.
I personally prefer buying online because online mattress retailers cut out overhead costs like salespeople and showrooms, which means you can normally save more money by choosing an online mattress. I also find buying online and having a bed shipped to my door more convenient! Regardless of what you decide, I'd recommend checking out our mattress coupons and promo codes page before purchase to ensure you get a good deal.
The Best Rated Mattresses of 2021
That's it for my breakdown of the best mattresses of the year! If you're interested in a side-by-side comparison of these beds, take a look at the chart below.

FAQs
How much should I spend on a mattress?
There's no definitive answer here, so it's important to take your own budget into account. Thankfully, there are great mattresses to be found at nearly every price point!
What is the best time to buy a mattress?
Many bedding brands launch huge sales around federal holidays, so keep an eye out for deals around President's Day, Memorial Day, and even Labor Day! And check out our mattress coupons & promo codes page to stay up to date on the latest discounts.
How often should I replace my mattress?
In general, you should replace your old mattress every 7-10 years. However, a mattress can sag prematurely if you don't place it on a proper foundation or treat it roughly. You can also extend the life of an old mattress for a few months by adding a mattress topper.
Are expensive mattresses better?
Not necessarily! It's far more important to land on a mattress that'll satisfy your unique sleep preferences and needs, so keep the focus on quality of design, trial periods, and warranties.
How do I choose a mattress?
First, identify your sleeping position (back, side, stomach). Then, think about things you'd like to change about your current situation (alleviate neck pain, cushion your shoulders). Finally, find a mattress that ticks all the boxes and satisfies your unique needs.
What is the best mattress for back pain?
Most people who struggle with back pain find a firm mattress is best for them. A firm, supportive mattress will help you keep your spine straight overnight, which can help alleviate a lot of pain. To find a mattress that can help with your specific back pain, check out our best mattress for back pain guide.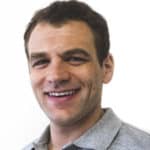 Logan is the content director of Sleepopolis, which means he not only reviews new mattresses every week, but also curates all the comparisons, best of pages, and video guides on the site. He takes a straightforward, honest approach to his reviews and endeavors to give viewers an objective look at each new product he tries out. Logan has perfected his method by personally testing over 200 different mattresses, so he's not only able to discern the overall vibe of a specific bed, but to contextualize its feel within the bed-in-a-box market as a whole. When he's not hopping on a new bed or working with our editorial team to whip up an engaging sleep education guide, you can find him reading books on world history, walking his dog Pepper, or searching for the best cheeseburger in New York City.