Last year, over $100 million was spent on memory foam mattresses. Although this is only a small portion of an almost $7 billion industry, it's estimated that the market for memory foam will only continue to grow, especially as more people learn about their options beyond the traditional innerspring mattress.
Any time a new version of a familiar product is introduced, there's a degree of education that needs to occur so that consumers who were used to the old product understand the ways in which the new one functions differently. When memory foam mattresses first appeared on the market, consumers were inclined to treat them the same way they had every mattress they'd had before, especially when it came to linens. And if you've heard an unhappy memory foam mattress owner complain that their beds are too hot, or that their sheets won't stay in place, then you've probably been talking to someone who didn't buy the right sheets.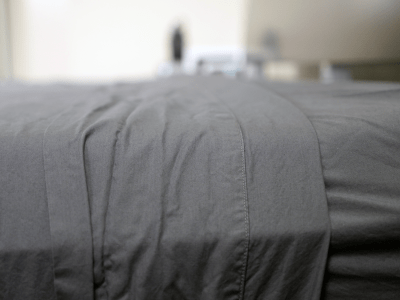 Memory foam mattresses are frequently deeper than innerspring mattresses—and unlike innerspring mattresses, memory foam mattresses also trap body heat. Using your existing sheets or not paying attention to make sure you purchased deep-pocket fitted sheets may be setting yourself up for failure, as the sheets just won't stay tightly wrapped around your mattress.
You also have to be careful about the textiles you select. Making your memory foam bed up with flannel or microfiber sheets, or synthetic sheets with a high proportion of petroleum-based synthetic fibers, might sound cozy, but you'll probably wake up in the middle of the night with night sweats. Instead, a set of simple but high-quality 100% cotton percale or sateen sheets (percale will be more breathable on memory foam but some people have a strong preference for sateen) that haven't been heavily processed will make for a much more comfortable night's sleep.
Related: Check out our list of the best flannel sheets
So if you're thinking of making the switch to memory foam, or you already have but you're not happy with your current bedding, it's time to get some new linens. So what are the best sheets for memory foam mattresses? A few of the standouts are below.
Saatva Organic Sateen Sheet Set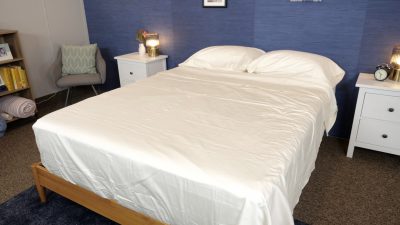 Saatva sheets are woven from 100 percent long-staple organic cotton into a 300 thread count, which is intended to offer a feel that's soft, durable, and breathable.
Sleepopolis Score
5.00 / 5
Read Full Review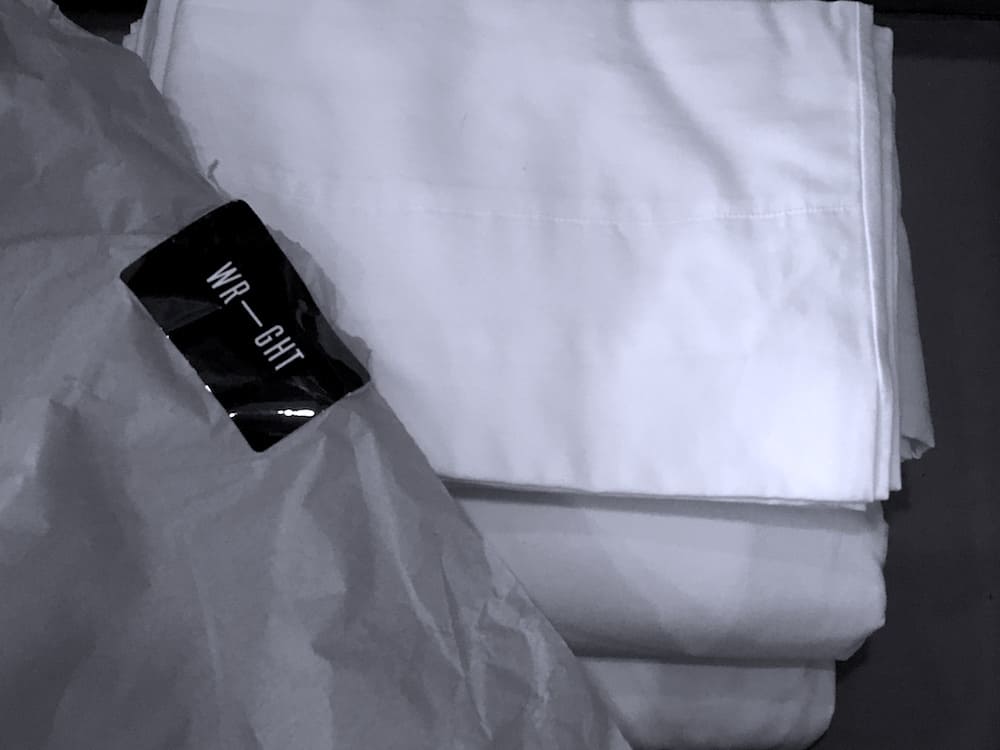 Wright Bedding American Cotton Sheet Set
Wright Bedding's cotton sheets are luxuriously soft and 100% American-made!
Sleepopolis Score
4.50 / 5
Read Full Review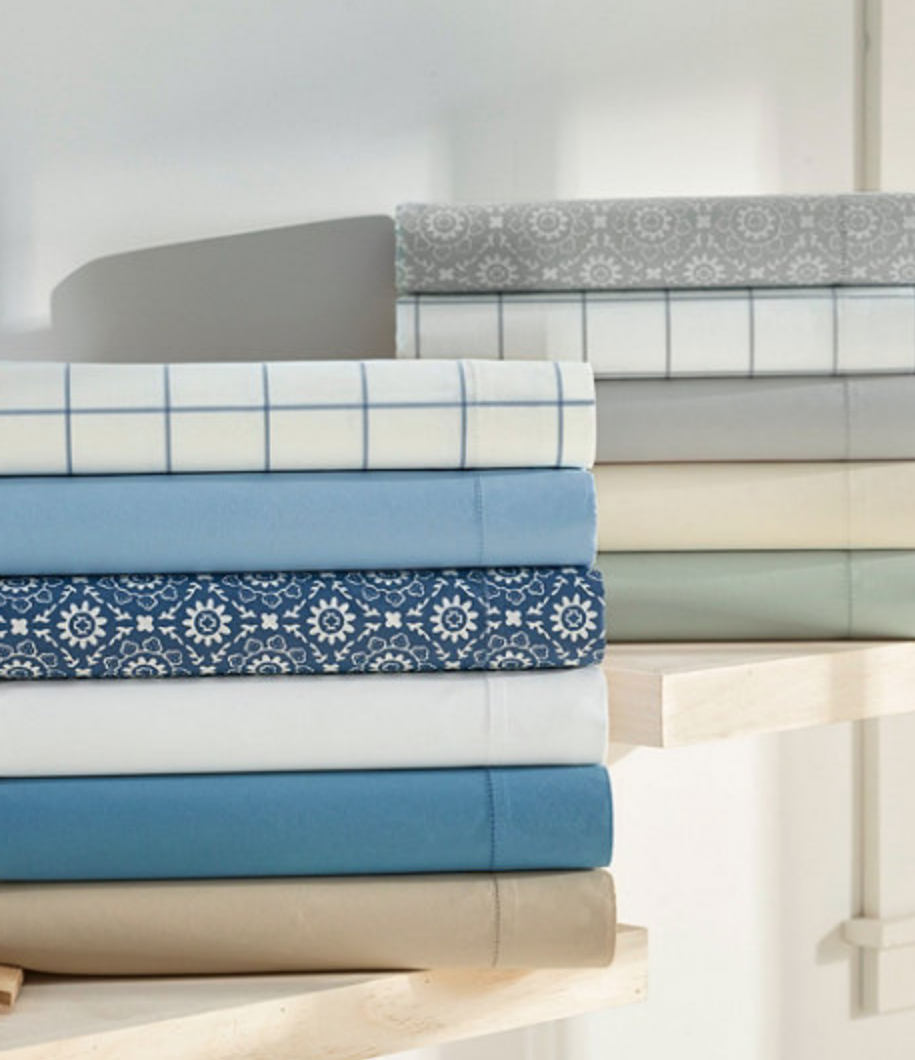 Related: Check out our list of the best sheets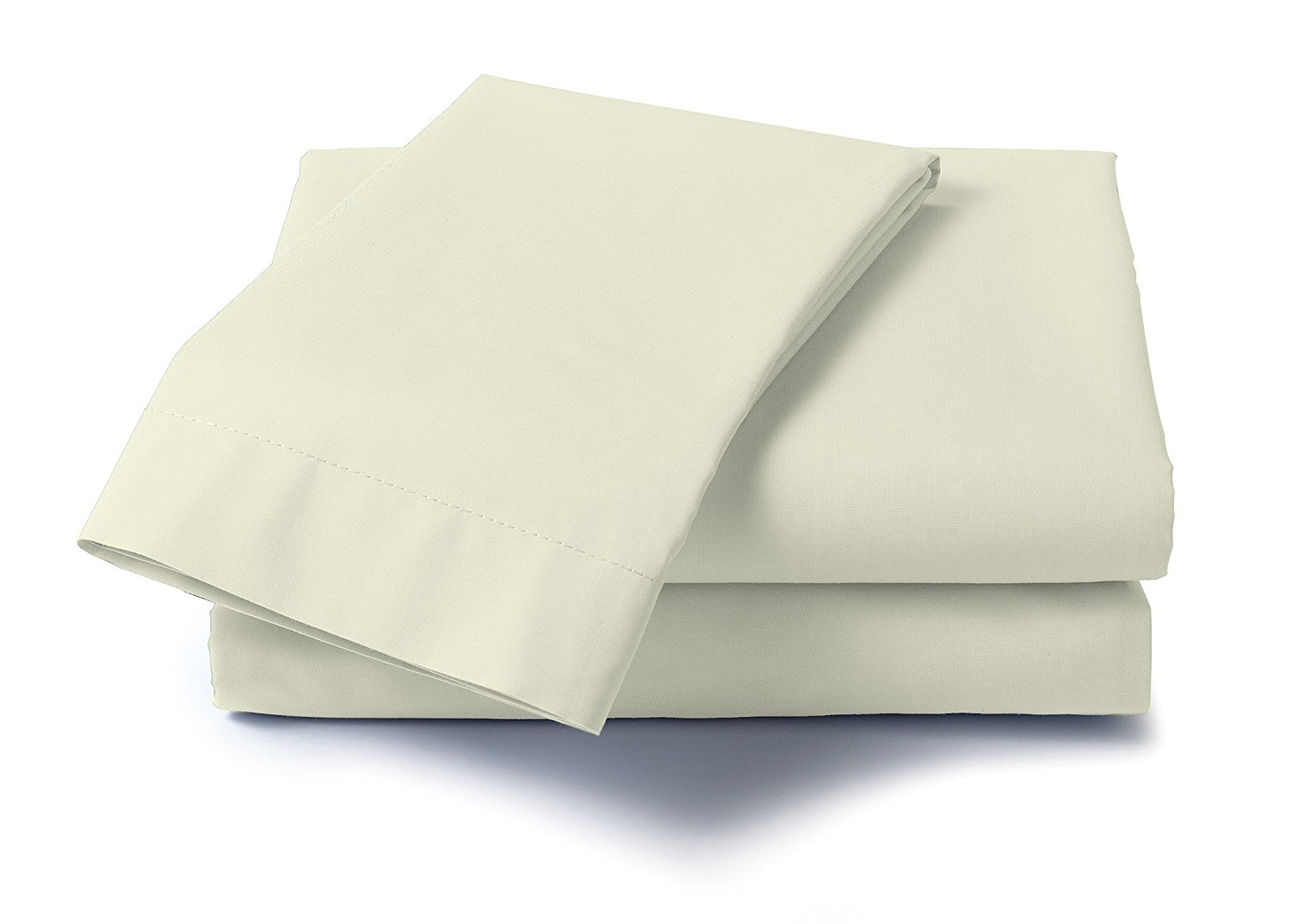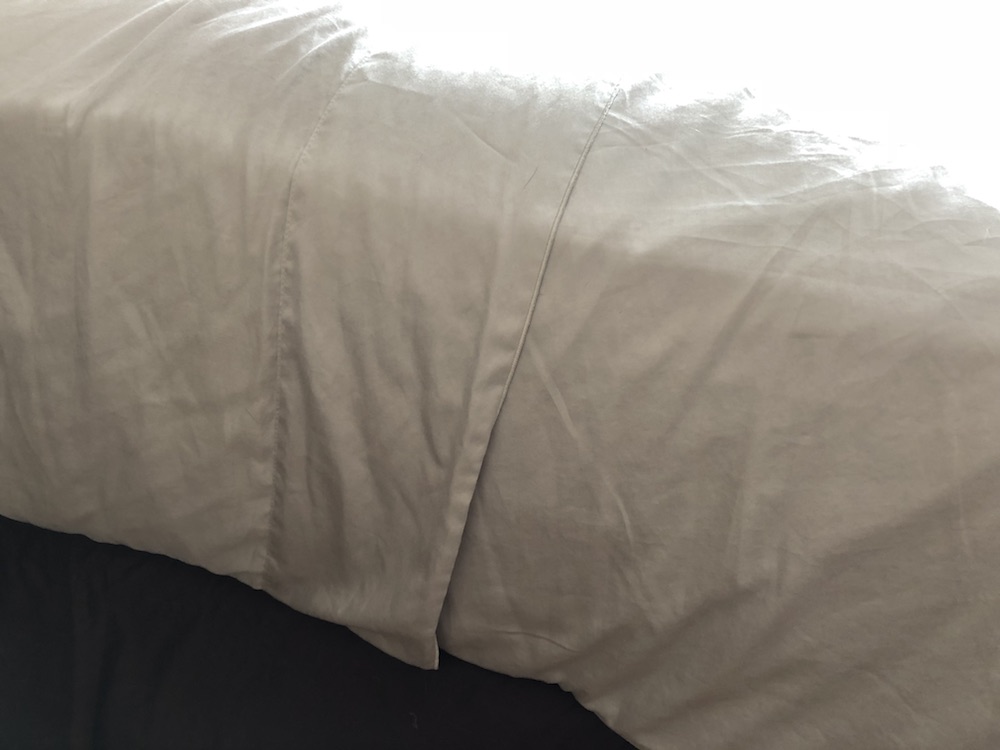 Parachute Percale Sheet Set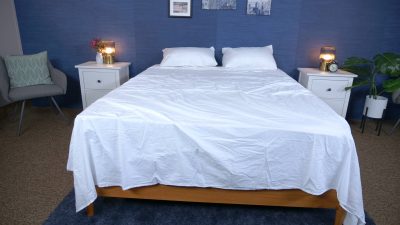 Egyptian cotton makes these Parachute sheets incredibly soft and cozy!
Sleepopolis Score
4.40 / 5
Read Full Review
If you've been hesitating to buy a memory foam mattress or thinking about returning your memory foam mattress because you're worried about sleeping hot and poorly-sized sheets, have no fear! There are lots of great bedding options out there for memory foam—you just have to be willing to get new bedding to maximize comfort.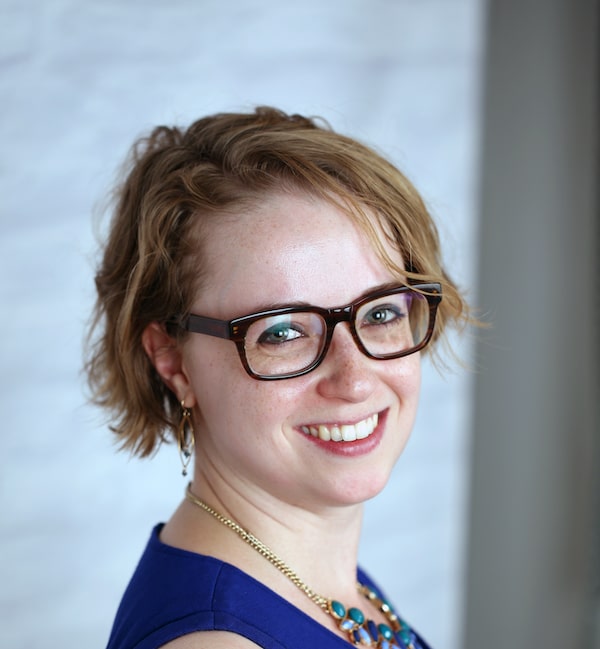 Jillian Ashley Blair Ivey
Jillian Ashley Blair Ivey is a Philadelphia-based writer, editor, and communications strategist. She has a BA in English from the University of Pennsylvania, an MFA in Creative Writing from Rutgers, The State University of New Jersey at Camden, and has published under her own byline at publications including DAME Magazine and The Frisky.