Everything You Need to Know For a Great Night's Sleep
Our Sleep A-Z Portal — The World of Sleep, All in One Place
At Sleepopolis, we live, breathe, and yes, dream sleep. We're all about helping you get the best sleep possible by giving you the info you need, from the basics of healthy sleep to the latest updates in sleep science.
Want to learn about sleep disorders? You've come to the right place. Looking for tips on getting your child to sleep? We've got that covered, too. We strive to produce the most accurate sleep content available, and we don't just say that. Our network of top-notch Sleep Experts verify everything we write.
So, rest easy. Dive into our resources and find everything you need to know about the fascinating subject of sleep.
Clinical Psychologists Specializing in Sleep
Sleep Health
Looking for a better night's sleep? You'll find all the information you need in our guide to sleep health and wellness
Sleep Guides
Sleep and Exercise

When to Exercise for the Best Sleep

Sleep and Nutrition

Weight Gain and Sleep
Dental Sleep Medicine

C-PAP Appliances
Oral Appliance Therapy

 
From Our Experts
Sleep and Stress

Women and Sleep

Gender Differences and Sleep
Sleep and Pregnancy
Sleep and Menopause
Sleep and Aging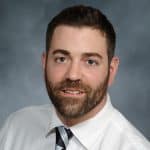 Board Certified Neurologist and Author of Let's Talk About Sleep:  A Guide to Understanding and Improving Your Slumber
Sleep Disorders
Everything you need to know about sleep disorders, from insomnia to sleep paralysis and all the disorders in between
Circadian Rhythm and Sleep/Wake Disorders

Jet Lag
Shift Work
Seasonal Affective Disorder
Daylight Saving Time
Delayed Sleep Phase Disorder

Sleep-Related Movement Disorders

Periodic Limb Movement Disorder (PLMD)
Bruxism, or Teeth-Grinding
Rhythmic Movement Disorder (RMD)
Nocturnal Leg Cramps
Sleep-Related Breathing Disorders

Snoring
Hypoventilation/Hypoxemia Disorders
Infant and Child Sleep Apnea

Parasomnias

Sleep Paralysis
Night Terrors and Nightmare Disorder
REM Sleep Behavior Disorder
Sleepwalking
Exploding Head Syndrome
Hypnagogic Hallucinations

Hypersomnia

Narcolepsy, Types 1 and 2
Kleine-Levin Syndrome
Idiopathic Hypersomnia
Secondary Hypersomnia 
Physical Therapists, Occupational Therapists, and Nutrition Professionals

Physical Therapist and Owner of Northern Edge Physical Therapy
Sleep Medicine
Your definitive resource for sleep treatments and therapies, including medications, natural remedies, and Cognitive Behavioral Therapy for Insomnia
Non-Pharmaceutical Treatments

Acupuncture
C-PAP Treatment
Light Therapy
Natural Sleep Aids

Finding a Sleep Specialist
Sleep Consultants Specializing in Sleep Health
The complete Sleepopolis handbook to kids' sleep, from infancy through the toddler years to adulthood.
Kids' Sleep
The complete Sleepopolis handbook to kids' sleep, from infancy through the toddler years to adulthood
A Guide to Co-Sleeping
How Much Should My Child Sleep?
Sleep and Children's Health Challenges
Babies and Sleep
Pediatric Sleep Specialists

Clinical Psychologist and Author of The Good Sleeper: The Essential Guide to Sleep for Your Baby (and You)

Clinical Psychologist and Author of the Devin and Evan Children's Book Series

Family Sleep Consultants and Authors of The Happy Sleeper: The Science-Backed Guide to Helping Your Baby Get a Good Night's Sleep