We have an affiliate relationship with some companies where we get a percentage of sales if you click over from our site. Also, Casper provided financial support to allow JAKK Media (our company) to acquire Sleepopolis. See our full disclosures here.
Welcome to the Sleepopolis Sleep Education Center! This section of Sleepopolis is a bit more formal than many of our other reviews and guides. Many sleep issues, sleep disorders, and other sleep pain points can create health issues that bleed over into many aspects life.
Getting a good night's sleep can cure many ails, but not getting proper sleep can create a multitude of health problems. This Sleep Education Center is designed to help you identify potential sleep issues you may have and help direct you to resources, information, and professionals that can help you re-discover great sleep in your life.
Whether you just need help finding a new mattress or help addressing more serious sleep disorders, Sleepopolis is here to help!
Disclaimer:  We are not doctors or medical professionals. You should always consult your doctor for medical or mental advice. If you have a life threatening medical emergency call 911 immediately.
The following two tabs change content below.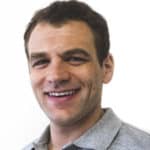 Logan Block
Logan is the Director of Content at Sleepopolis and the main mattress man around these parts. A Buffalo native, Logan spent several years working in project management in both Boston and New York City. In his free time Logan likes walking his dog, lifting weights, and searching for the best cheeseburger in New York City.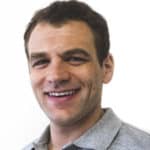 Latest posts by Logan Block (see all)