Innerspring mattresses are one of the most traditional styles of mattress on the market today and could be considered the predecessor of modern memory foam and latex mattresses. Modern manufacturing and materials brought the foam-based mattresses, and some sleepers will never look back at the old innerspring "has been." That said, innerspring mattresses are still incredibly popular with a large number of sleepers.
Despite what some people say, innerspring is not dead and buried. There are still many quality innerspring mattresses available that provide great support, lots of comfort, and lasting durability. This guide will review the benefits of an innerspring mattress, what to look for in an spring mattress, what kind of sleeper a coil bed might be good for, and some of our favorite recommendations.
Want to skip right to the recommendations? Click here to pass the details and get right to our favorite spring mattresses!
Benefits of Innerspring Mattresses
Unlike foam mattresses, innerspring uses a dense layer of metal spring coils in varying gauges and density to provide even support and pressure relief. Many innerspring mattresses use an encasement foam on the top and sides of the mattress to protect the coils and provide an added comfort layer on the top.
Generally, the thicker the gauge of metal used, the firmer the mattress will feel. A higher number gauge means the spring is thinner, while a lower number gauge produces a denser, thicker spring.
When shopping for the best innerspring mattress, be sure to look at the type of coil used, the gauge of the coil, how many are used, and how the coils connect to each other. An innerspring mattress that performs well in these four categories is likely to be a very high-quality mattress.
Wondering other factors to consider? Check out our Mattress Buyer's Guide for a complete rundown of how to buy a mattress.
So, what are the benefits of an innerspring mattress?
Wide Variety – Since innerspring was the most popular mattress for many decades (and continues to be the most popular), manufacturers really mastered how to deliver a variety of different feels, firmnesses, and support levels while using the same coil-based construction.
Wide Budget Range – You can easily find an innerspring mattress for $200 or $2000. Be wary of extremely inexpensive mattresses. These are typically made with lower quality materials and thin gauge coils that will likely collapse sooner than expected, leaving you with a sagging mattress. Higher-quality innerspring mattresses use quality steel and other metals, so you can rest assured that they will last for years.
Excellent Bounce – It comes as no surprise that innerspring mattresses are widely loved for their bounce. The coil support base provides a fast response time and a little fun for more amorous activities.
Limited Off-Gassing – Since innerspring mattresses do not generally contain as much foam as an all memory foam or latex foam mattress, they generally have very little smell.
Great Cooling – With respect to cooling, innerspring mattresses perform very well. Foams, especially memory foam, can be notorious for heat retention and "sleeping hot." The coil construction of an innerspring means excellent airflow, resulting in better cooling.
Types of Coils & Springs
When searching for the best innerspring mattress, there are four main types of coils: Bonnell coils, pocket coils (also known as Marshall coils), offset coils, and continuous coils (also known as Mira coils). Within these categories, some people may even refer to the whole assembly by a different name: innerspring, coil-on-coil, coil, or simply a spring mattress.
Bonnell Coils
This coil was the first type of coil in traditional innersprings. Its familiar hourglass shape compresses or expands based on the amount of pressure applied. Each individual coil is laid out in rows across the mattress, and all the rows are then weaved together using a helical lacing technique that uses a ling spiral wire to connect all the coils. This helps the coils react together as a complete assembly.
Most inexpensive spring mattresses will use this type of coil because they are relatively inexpensive to create, but that's not to say that there can't be a high-quality mattress with Bonnell coils. Again, looking at wire gauge, coil count, and the quality of encasement foam will help you to know if the mattress you're examining is a quality choice.
Pocketed Coils
Pocketed coils, or pocket coils, are individually wrapped in a thin fabric. These fabric pockets are then joined together (wire-free) to unify the assembly. Unlike Bonnell coils, pocket coils perform independently of each other, which provides a bit more hug / contour and a little less motion transfer. A mattress with pocketed coils is typically going to be more expensive than Bonnell coils since they are costlier to manufacture.
Offset Coils
Offset coils are very similar to Bonnell coils, but instead of the rounded top, these coils have one straight side, resulting in a "D" shape. This shape allows for the coils to have better hinging action when laced together and less gap between coils.
Continuous Coils
Continuous coil mattresses are created using a single piece of wire that coils and turns into itself to form the individual coils. Since it uses only one piece of wire, the drawback to this type of mattress is motion transfer. This method is typically inexpensive to produce and may use low-quality materials.
Hybrids
Like the idea of a foam mattress but not ready to give up your innerspring? Hybrid mattresses can be great compromises, as they have the supportive innerspring base with a foam top layer (thicker than what you will find in the encasement foam alone). This top layer of foam may be a memory foam, poly foam, or latex foam, but generally it is added to provide extra comfort and body contouring.
The springs themselves may be any of the assemblies listed above, but pocketed coils are most common in hybrid mattresses due to the higher quality. Hybrids may also make less noise thanks to the "pockets" around the coils as well as the foam top.
Coil Counts
With any innerspring mattress, coil count and density are going to play a large role in how supportive and comfortable it will be. A mattress with a smaller number of coils provides fewer areas of contact on the body, which can lead to uncomfortable pressure points. In contrast, a mattress with more coils is going to generally have better contouring, hug, and responsiveness. The higher number of coils also translates to a more even firmness since there are additional contact points.
Typically, pocketed coils are going to be a smaller coil that Bonnell, offset, or continuous coils. For this reason, you can expect a higher coil count in pocketed coil mattresses.
Since the pocketed coils react individually, it is necessary to have the higher count for complete support and a full contour. With Bonnell, the coils work as a group since they are laced together with the joining wire. Pressure on one of the larger coils dissipates through the joining wire and releases into adjacent coils.
Should I Buy an Innerspring Mattress?
Despite the surge of foam-based mattresses, there is still a large selection of innerspring mattresses on the market right now. The best innerspring mattresses are durable, supportive, and well equipped to last you many years.
I would recommend an innerspring mattress to sleepers who:
Want a more traditional feel – For sleepers looking for a more traditional feel, innerspring mattresses are a great choice. They've got the bounce, density, and feel of the classic mattress that most people are used to.
Want great bounce – Innerspring mattresses are well known for having great bounce (perfect for those amorous activities) and a nearly instantaneous response time. This means the mattress can respond and adjust just as quickly as you do and you can avoid that "sinking in quicksand" feeling.
Want a cool mattress – An innerspring is also going to sleep much cooler than most foam-based mattresses, especially those made of memory foam. This coolness comes from the added airflow between the coils and limited material layers that can retain heat.
Best Innerspring Mattresses
There can be some really nice benefits of an innerspring mattress and for some sleepers who don't like the feel of foam, it can be the right choice. When selecting the best innerspring mattress for you, be sure to consider type of coil, coil gauge, coil count, and the mattress encasement.
| Mattress | Description | Coil Type | Price | Review |
| --- | --- | --- | --- | --- |
| | Coil-on-coil pillow top design. Available in soft (3.5), medium (6), and firm (8). Traditional feel, excellent bounce, cooling, and response. Nice pressure relief. | hourglass + pocketed coils | $999 | Read Review |
| | Coil-on-coil pillow top. Available in soft (4.5), medium (6), and firm (7.5). Pocketed coils with Euro top. Great bounce and exceptional cooling. Nice overall pressure relief. | microcoils + pocketed coils | $1,299 | Read Review |
| | Hybrid design. Available in medium (5.5) and luxury firm (7.5). Great hug, contour, and pressure relief. Zoned support. | pocketed coils | $999 | Read Review |
| | Hybrid deign. 6.5-7 out of 10 firmness. Combination of avena foam, memory foam, and coils. Great support and excellent cooling. Good pressure relief with a slightly firm feel. | pocketed coils | $1325 | Read Review |
| | Hybrid design. Available in soft (3-3.5), medium (6) and firm (8-8.5). Memory foam, latex foam and pocketed coils. Great cooling and bounce. | pocketed coils | $699-$999 | Read Review |
The following two tabs change content below.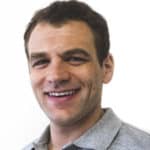 Logan Block
Logan is the director of content at Sleepopolis and the main mattress man around these parts. He's a big fan of sleeping in many sleeping positions and weightlifting.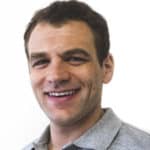 Latest posts by Logan Block (see all)