If you're a hot sleeper in search of a cooler way to snooze, you've come to the right place. In my best cooling sheets review, I'm presenting the softest, most breathable bedding I've ever had the pleasure of testing! And don't worry — I picked a wide range of fabrics and styles so that everybody can find their perfect match.
So keep reading to find the bedsheets that'll keep you cool and cozy all night long. Plus, I'll fill you in on my personal tips and tricks for finding the right bedding so you've got all the knowledge you need when you're shopping on your own. Let's get started!
Best Cooling Sheets
Best Cooling Sheets 2021 – Top 8 Picks!
Editor's Pick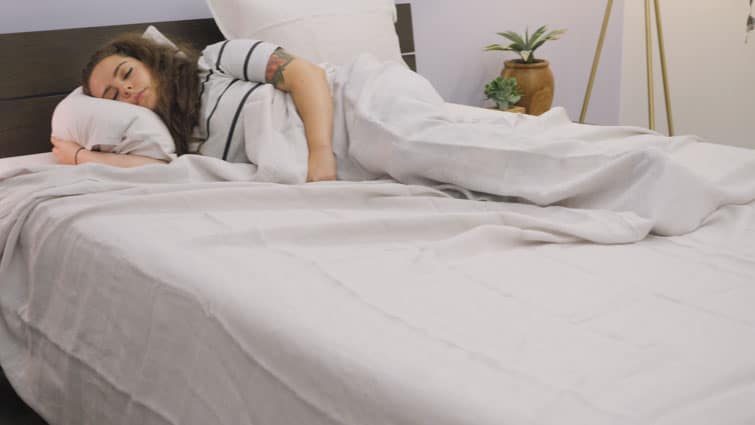 Casper Linen Sheets
The Casper Airy Linen Sheet Set is my pick for the best breathable sheets. In my opinion, you can't talk about cooling bedding without talking about linen. It's moisture-wicking, thermoregulating, and one of the most breathable fabrics in the world. For those who are unfamiliar, thermoregulating materials adapt to your body's temperature, making them great for year-round use. 
So, essentially, this bedding works to wick sweat and dissipate body heat when you get too warm, and serves as a great insulator when you get chilly. That said, I've tested about a dozen different linen sheet sets, and found this one to be particularly light and airy. Not to mention, it was garment washed to make the fabric feel extra soft and smooth. If you tend to avoid linen because of its distinctly coarse texture, I heartily recommend you give this set a try.
For all the details on this bedding, be sure to peruse my full Casper linen sheets review! 
Price: $200-$290, with a 100-night trial and 1-year warranty. 
Perfect For: Linen lovers looking for a super soft and breathable set of sheets!
10% Off with Code DREAM10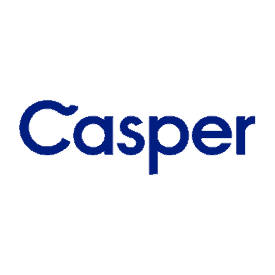 Casper linen sheets have a light and airy feel that are great for those that want to sleep cool!
Best Cooling Sheets for the Money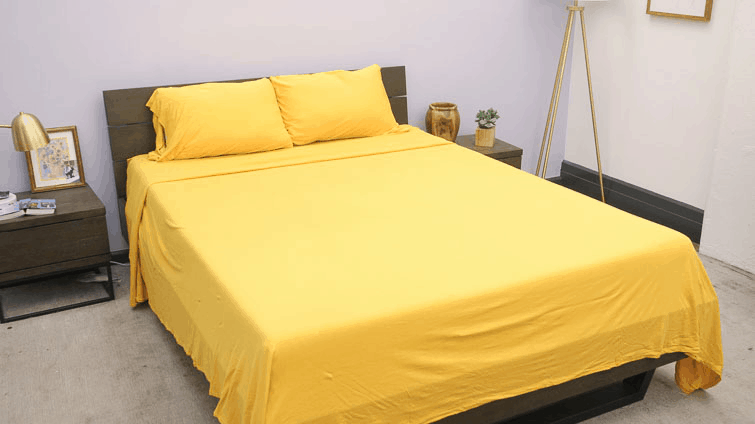 Tuft & Needle Jersey Sheet Set
Remember when I said jersey cotton is ideal for hot sleepers on a budget? Well, the Tuft & Needle Jersey Sheet Set is a true testament to that. 
Before I even get into the feel of this bedding, though, I have to acknowledge its style. The set I tested is a vibrant yellow color called "marigold," but it's offered in "rose" and "periwinkle" as well. If you're looking to get really colorful with your bedding, Tuft & Needle gives you some great options. 
But what's (literally) cool about the fabric is that it blends jersey cotton and Tencel — two of the most breathable materials out there. Essentially, you've got the jersey cotton bringing that breezy T-shirt feel to the table, while the Tencel works to wick sweat throughout the night. Honestly, these materials are a winning combination for hot sleepers. 
Not to mention, this sheet set ranges from about $60-$80, making them the most affordable option on this list.
This brand also offers several other sheet sets (all of which are impressively affordable), so be sure to explore my full Tuft & Needle sheets review!
Price: $60-$80, with a 100-night trial period. 
Perfect For: Hot sleepers on a budget!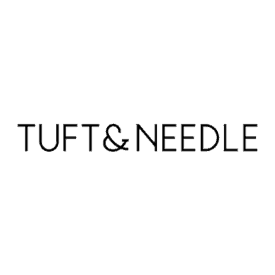 With Jersey, Percale and Linen options, Tuft & Needle has a great line of sheets available for any preference! 
Best Cooling Bamboo Sheets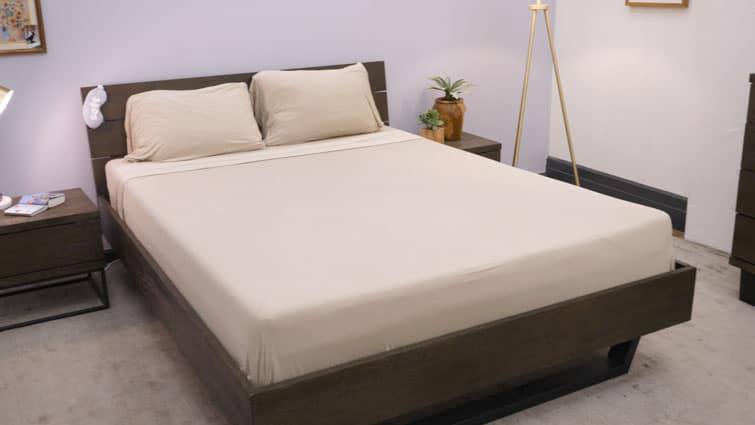 Purple Sheet Set
If you want to enjoy the natural perks of bamboo bedding without the lustrous sheen that usually comes with it, the Purple Sheet Set might be the right fit for you. 
These sheets are made from a blend of spandex and bamboo, which combine to offer a uniquely stretchy and breezy feel. And while the spandex only makes up 5% of this bedding's construction, it's enough to bring some pretty cool benefits to the table. For example, that extra stretch boosts the fabric's breathability, and makes it cling to the mattress for a wrinkle-free look. 
It can be tough to find bamboo bedding that isn't very prone to wrinkling but, in my experience, I couldn't crease these sheets even when I tried! Meanwhile, the bamboo makes them durable, moisture-wicking, and oh-so-soft. Sleepers on a budget might also like to know that they are competitively priced, starting at $99 for a full set.
If you want to watch me personally test this bedding, be sure to check out my full Purple sheets review.
Price: $99-$129, with a 1-year warranty.
Perfect For: Sleepers looking for soft, stretchy, and breezy bamboo bedding!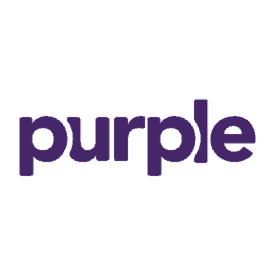 These sheets are uniquely stretchy, moisture-wicking, and super soft — and they go great with a Purple mattress! 
Best Cooling Sateen Sheets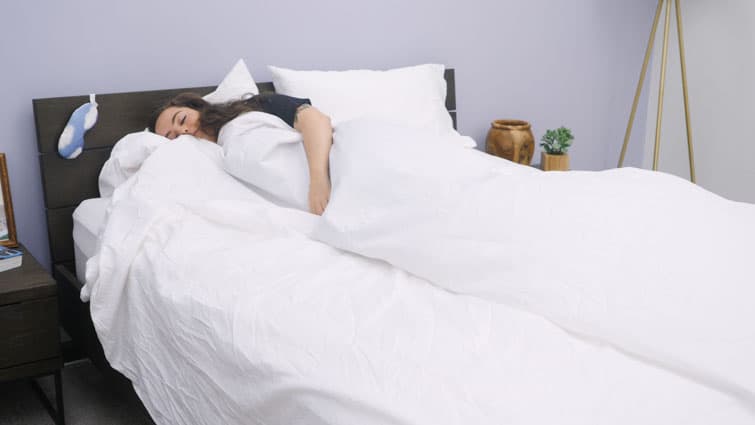 Saatva Lofton Organic Sheet Set
Allow me to introduce you to the only sateen bedding in this roundup — the Saatva Lofton Organic Sheet Set. 
Spun from 100% long-staple cotton, these sheets are soft, durable, and certified organic. And while they're woven in the sateen style, hot sleepers shouldn't be deterred just yet! Though it's true that a sateen weave often makes for a warmer, thicker set of sheets, this bedding is definitely an exception to that rule. 
These are the lightest, most breathable sateen sheets I've ever tested, and they still offer the great traits that are unique to this weave style. For example, they have a lustrous sheen, a silky-smooth feel, and drape elegantly over the mattress as well. Personally, I prefer the look of sateen bedding, but often avoid it because of its tendency to trap heat. But believe me when I tell you that these are some very airy sheets! 
If you're a fan of cotton sateen (but wish it didn't sleep so darn hot), I encourage you to check my full Saatva sheets review. 
Price: $125-$215, with a 1-year warranty.
Perfect For: Hot sleepers who love the lustrous look of sateen sheets!
Saatva Lofton Organic Sheet Set

Saatva Lofton Organic Sheet Set
Saatva sheets are woven from 100% long-staple organic cotton into a 300 thread count, which is intended to offer a feel that's soft, durable, and breathable. They are sateen woven which means they are going to be a bit more silky in feel, and less crisp. Additionally, they offer a light, lustrous sheen rather than a solid, matte finish.
Best Cooling Percale Sheets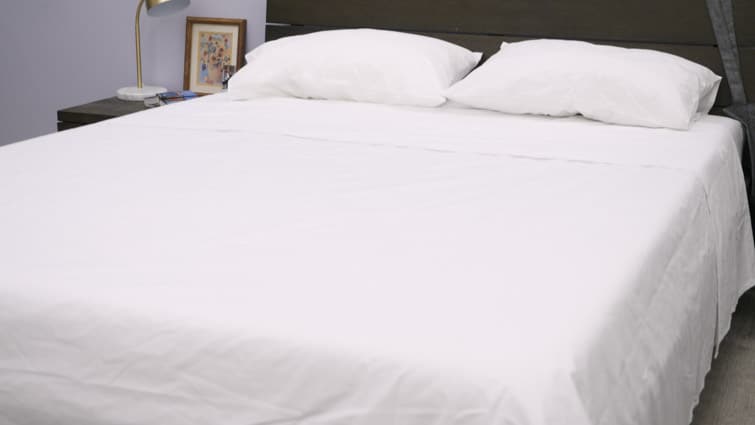 Brooklinen Classic Core Sheet Set
Here we have the Brooklinen Classic Core Sheet Set, a perfect pick for sleepers who love a crisp cotton feel. 
Woven from 100% long-staple cotton, these sheets offer a durable yet lightweight quality that's ideal for summertime. In the world of cotton bedding, sheets made from longer fibers (like we see here) are typically stronger, softer, and more resistant to pilling. But the thing that makes this bedding a particularly good pick for hot sleepers is its breathable percale weave. 
Cotton percale is known for being airy, cool, and crisp — and these sheets definitely meet that description. They also come in a variety of fun colors and patterns for folks who like to get creative with bedroom decor. Personally, I like the windowpane style, but you should feel free to experiment with the look that suits you best. After all, the style of your sleep space should reflect your personal taste! 
For the full scoop, head on over to my full Brooklinen sheets review.
Price: $109-$149, with a 365-day return policy and a lifetime warranty.
Perfect For: The hot sleeper looking for a set of crisp cotton sheets!
Save 10%

Woven with long staple cotton, these Brooklinen sheets are both soft and comfortable. 
Best Cooling Egyptian Cotton Sheets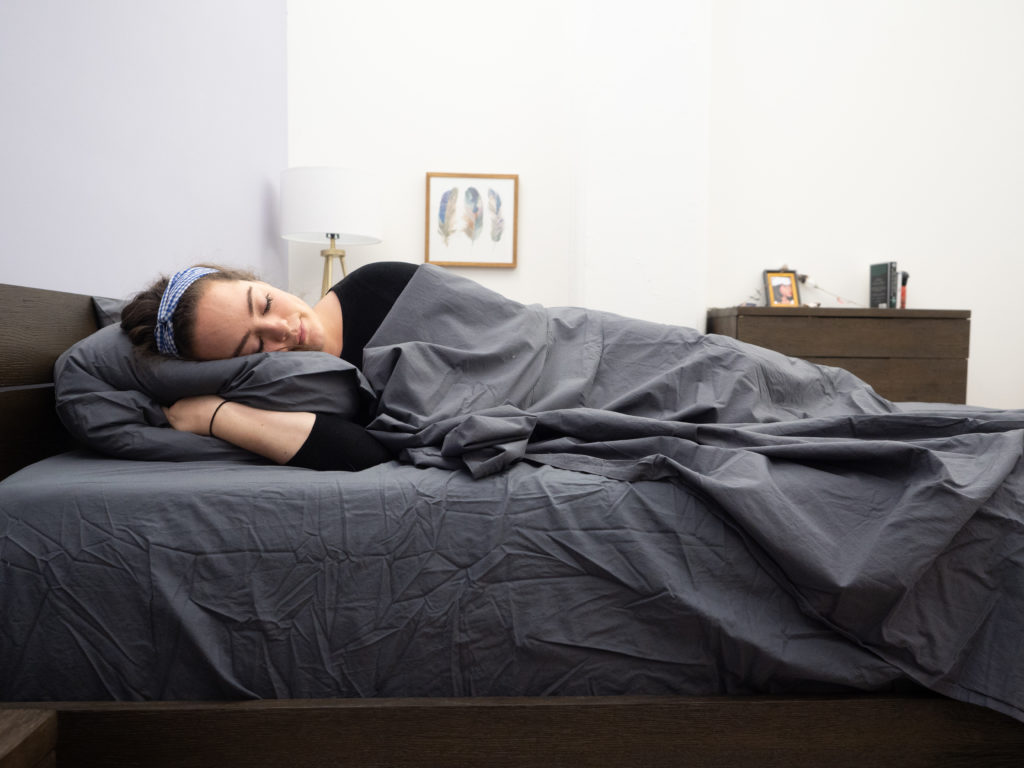 Parachute Percale Sheet Set
Hot sleepers looking specifically for crisp Egyptian cotton should look no further than the Parachute Percale Sheet Set.
Egyptian cotton is widely regarded as a superior type of cotton thanks to its extra-long, supple fibers. Remember — bedding woven from longer cotton fibers is typically softer, more durable, and less likely to fade over time. That's why many sleepers prioritize Egyptian cotton but, when it comes to cooling properties, weave style still matters. 
More: Check out my best Egyptian cotton sheets review!
Fortunately, this bedding features a super breathable percale weave that's perfect for warm weather. It's lightweight, airy, and very soft to the touch. If you prefer a crisp cotton feel and matte appearance, this sheet set is a great way to go. One caveat to consider is that Parachute sheet sets don't include top sheets, but that might appeal to folks on a budget as the addition of a top sheet usually ups the overall price.
This brand offers a sateen option as well, and you can find all the info on both sheet sets in my full Parachute sheets review! 
Price: $109-$149, with a 60-day trial period. 
Perfect For: Sleepers in the market for a set of breathable Egyptian cotton sheets!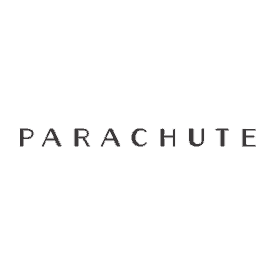 Egyptian cotton makes these Parachute sheets incredibly soft and cozy! 
Best Organic Cooling Sheets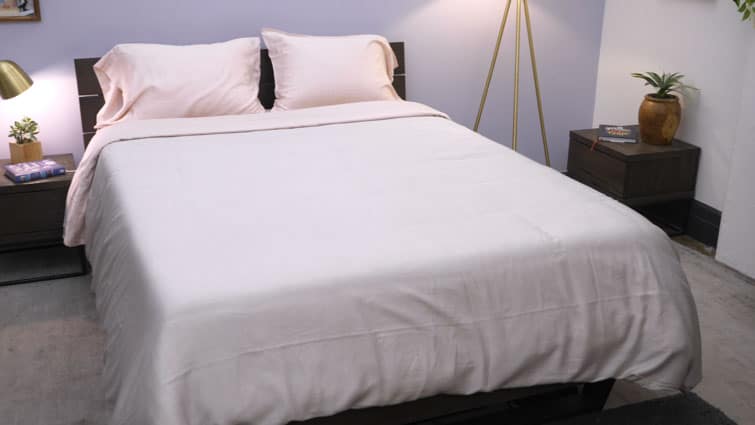 Buffy Eucalyptus Sheet Set
Last but certainly not least is the Buffy Eucalyptus Sheet Set, an excellent choice for sleepers looking to go green.
Spun entirely from eucalyptus fiber, this bedding is organic, sustainably sourced, and cool to the touch. Eucalyptus is known for its antimicrobial and antiinflammatory properties which, according to the folks at Buffy, makes this bedding extra soft and resistant to allergens. And while I have no way of knowing how well it keeps bacteria at bay, I can confirm that these sheets are so soothing on the skin. 
They also have a subtly lustrous sheen and silky handfeel that, personally, I find to be very appealing. Additionally, they come in a variety of pastel colors all of which were treated with plant-based, all-natural dyes. If you're looking for a greener way to sleep, it doesn't get much more Earth-friendly than this!
This brand also makes some awesome, organic comforters, and you can check that out in my full Buffy comforter review. 
Price: $175, $225, with a 7-night free trial. Yes, that means you can test this bedding for a full week without being charged a dime. 
Perfect For: Eco-friendly sleepers looking for soft, silky, organic sheets! 
Save $20
Buffy Eucalyptus Sheet Set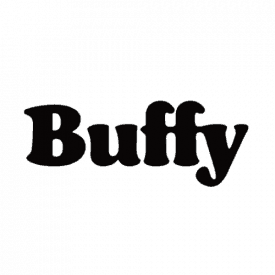 Buffy Eucalyptus Sheet Set
Buffy is one of the most popular names in online bedding and their sheets are made from eco-friendly plant based and recycled materials and has a great cooling feel. Use code SLEEP to save $20 on your purchase!
Best Breathable Sheets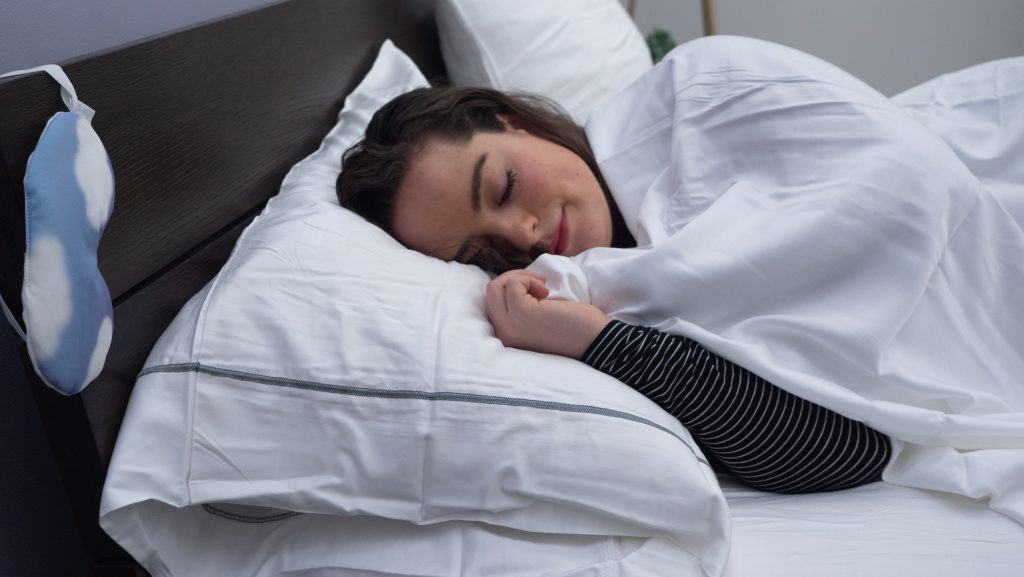 Layla Sheets
Hot sleepers looking to slip into some silky and lustrous bedding are sure to enjoy the Layla Sheet Set. 
Made from 100% bamboo, this sheet set is exceptionally lightweight and breathable. As I mentioned up top, bamboo is one of those airy, moisture-wicking materials that's ideal for hot sleepers. And I'll admit that this is one of my all-time favorite sheet sets because it keeps me cool and makes my mattress look great. 
In my opinion, this bedding drapes over my bed and body in an elegant way that really boosts its overall aesthetic. If you're on the hunt for a shiny sheet set that feels as silky as it looks, this is probably going to be right up your alley. Plus, it's naturally hypoallergenic and antimicrobial, which might make it particularly appealing to folks with sensitive skin.
To learn everything there is to know about this bedding, be sure to check my full Layla sheets review!  
Price: $125-$225, with a generous 120-night period and 5-year warranty. 
Perfect for: Hot sleepers looking for a breathable, moisture-wicking set of bamboo sheets!  
Check Price Here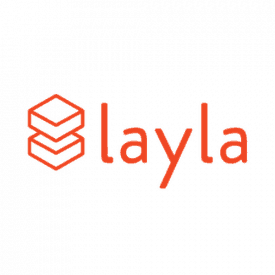 The Layla Bamboo sheet set is made from 100% viscose from bamboo. For those of you who are a little unclear about the word "viscose," it essentially refers to the process used to turn natural bamboo into fabric.
Methodology: How To Shop For Cooling Sheets
Okay, hot sleepers, before we dive into this bedding, let's cover some basics. When you're on the hunt for the perfect cooling sheets, it's important to keep materials, weave style, and moisture-wicking properties in mind. Below, I'll provide the need-to-know info on these factors so you're better equipped to find the right sheet set.
Materials
Some materials are perfect for summertime, while others are crafted for cold weather. But if you're a year-round hot sleeper (like me), you're going to want to aim for fabrics that'll keep you cool no matter what the weather is doing. Below, I'll discuss the main materials to look out for:
Linen – Linen is one of the world's most breathable materials, which makes it a go-to pick for hot weather. What's unique about this fabric, though, is its ability to adapt to your body's temperature (also known as thermoregulation). If you're looking for sheets that'll keep you warm in the winter and cool in the summer, linen is a great choice.
Bamboo – Bamboo bedding is known for its silky feel, lustrous sheen, and great breathability. It's also naturally moisture-wicking, which means the fabric actively dissipates sweat while you snooze.
Tencel – Similar to bamboo, Tencel is a natural material that's known for great breathability and moisture-wicking properties. But keep in mind that Tencel is actually the trademarked name for lyocell, an organic material made from dissolving wood pulp.
Cotton Percale – Cotton that's woven in the percale style is an exceptionally lightweight, airy, and cooling type of cotton. Some weave styles are more dense and warming (and we'll get to that next), but hot sleepers in the market for cotton should aim for a percale weave!
Weave Style
Sheets made from linen, Tencel, and bamboo typically feature their own specific weave styles, but cotton bedding is woven in a variety of ways. So let's take a look at which weave styles you should aim for, and which ones you should probably avoid:
Percale – As I mentioned above, a percale weave usually makes for a lightweight, airy, and cooling set of sheets. Most commonly seen in cotton bedding, the percale weave style is a pretty safe bet for hot sleepers.
Sateen – Sateen, on the other hand, is kind of the counterpart to percale. This weave style typically creates a thicker, heavier, less breathable fabric that's better suited to folks who run cold.
Twill – A twill weave is another one hot sleepers might want to avoid, as it's known for being dense and less breathable. For example, a twill weave is most frequently used to make denim jeans extra durable!
Jersey – Jersey cotton is technically knit instead of woven, but its breezy, T-shirt feel makes it a great pick for hot weather. Jersey cotton also tends to be more affordable than other types of cotton bedding, ideal for folks on a budget.
More: Check my complete guide to understanding the difference between percale and sateen!
Moisture-Wicking Properties
Once I've found the materials and weave style that promote the best breathability, I consider moisture-wicking properties. Like I said, moisture-wicking fabric can actually transfer sweat from your body into the drier environment, which is ideal for folks trying to keep night sweats at bay.
Linen, Tencel, bamboo, and polyester are all great examples of naturally moisture-wicking materials that can be blended with other fabrics, or enjoyed solo. For example, many bedding brands will combine cotton with bamboo in order to make a sheet set more equipped to wick sweat. Again, we'll take an in-depth look at specific examples of this in a moment, but I always suggest that hot sleepers aim for moisture-wicking materials.
More: Learn more about the difference between Tencel and bamboo!
FAQs
Do bamboo sheets keep you cool?
Bamboo bedding is a great pick for hot sleepers because it's naturally moisture-wicking and very breathable. Additionally, bamboo fibers are known for being exceptionally durable, which can help your sheets last longer. 
What type of sheets sleep the coolest?
In general, sheets made from linen, bamboo, and Tencel offer the coolest, most breathable feel. Cotton sheets that feature a percale weave are also known for being exceptionally lightweight and airy, perfect for hot sleepers.
How do I keep my bed cool?
In addition to finding a set of cooling sheets, sleepers can keep their bed extra cool by investing in a cooling mattress, pillow, and mattress topper as well.
Do Tencel sheets keep you cool?
Tencel sheets are known for being breathable, smooth, and cool to the touch. Additionally, Tencel bedding is derived from natural fibers, making them a great pick for eco-friendly sleepers. 
Final Thoughts
Now that you've seen my favorite cooling sheet sets, you've that much closer to picking the one that's best for you. Just be sure to keep an eye on materials, weave style, and moisture-wicking properties in order to find the fabric that meets your unique needs. Oh, and don't forget to subscribe to our YouTube channel and follow us on Twitter, Facebook, and Instagram!