Not long ago, a new mattress could set the average sleeper back a thousand dollars or more. Fortunately, times have changed. These days, a comfortable, durable mattress made of high-quality materials can be had for significantly less — sometimes, a lot less.
Over the last twenty years, the mattress industry has expanded and dozens of new companies have entered the market, giving budget-conscious buyers more options than ever before. Direct-to-consumer sales of mattresses have reduced overhead and streamlined the purchasing process. Bed-in-a-box models (with their generous trial periods and easy return policies) have changed the game, putting memory foam, latex, and pocketed coil mattresses in the reach of many more consumers.
So, if you're looking for a mattress that will give you a great night's sleep, and last for years without breaking the bank, read on. We'll tell you what goes into pricing a mattress, how more expensive options differ from lower-cost ones, and how to decide which model is right for you and your budget.
Best Budget Mattresses of 2021
Best Cheap Mattresses 2021
Best Cheap Memory Foam Mattress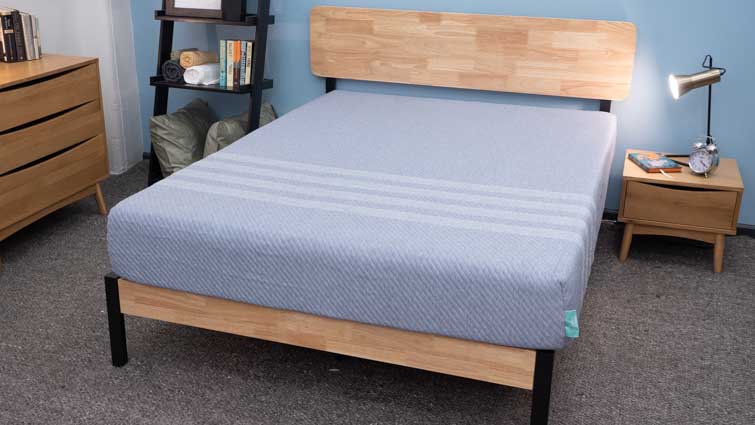 Studio by Leesa
Just because a mattress is inexpensive doesn't mean it isn't comfortable! The Studio by Leesa is an all foam mattress that uses a 1.5″ memory foam comfort layer for nice pressure relief. That classic feel of memory foam allows the sleeper to sink into bed a little, but the Studio offers firm support.
It's a great fit for back and stomach sleepers looking for a bit of body contouring. Along with great comfort, the Studio comes in at an affordable price, something that isn't always true of memory foam mattresses.
Learn more in my full Studio by Leesa mattress review.
Up to $400 Off + 2 Free Pillows!

The Leesa Studio is an affordable option for those looking for the comfort of memory foam. 
Best Cheap Hybrid Mattress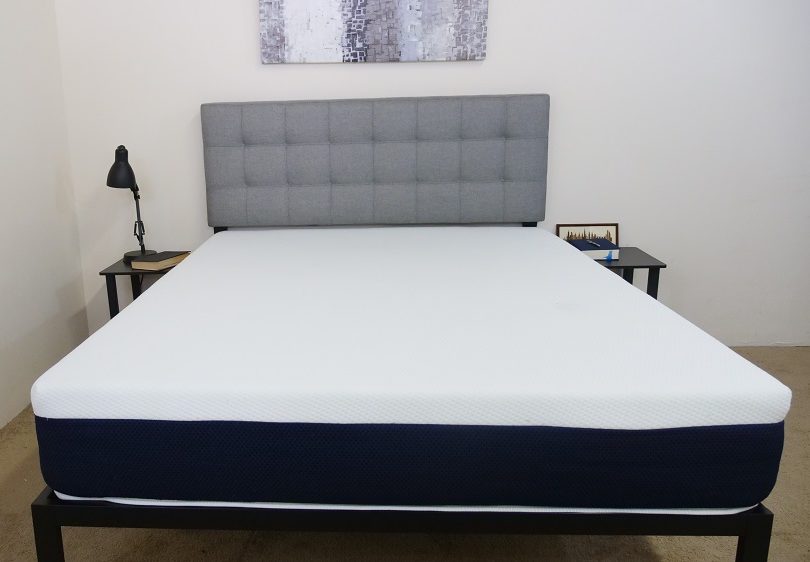 Brooklyn Bedding Bowery Hybrid
If you want a cheap bed-in-a-box mattress, but you're also looking for more bounce than a standard all-foam mattress can provide, consider the Brooklyn Bowery Hybrid. This bed uses a combination of memory and poly foams over pocketed coils to create a bouncy, traditional mattress feel. The bounce from the coils gives the bed great mobility, so it should be easy to move around without feeling too stuck. 
In addition to bounciness, the hybrid construction also creates a medium firm feel. That feel is well suited to combo sleepers (particularly combo sleepers who switch between their back and side), because it provides a balance of comfort and support in multiple positions. The Brooklyn Bowery also stands out thanks to its impressive edge support, which should allow couples to utilize the full surface of the mattress. 
Is the budget-friendly Brooklyn Bowery Hybrid the bed for you? Learn more in our detailed review
Save 20% with code SLEEPOPOLIS20
Brooklyn Bedding Bowery Mattress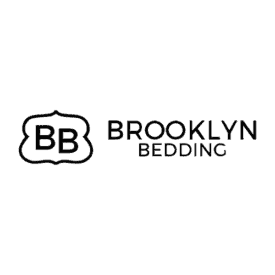 Brooklyn Bedding Bowery Mattress
A hybrid construction makes this a great mattress for side sleepers in need of bounce! 
Best Cheap Mattress for Side Sleepers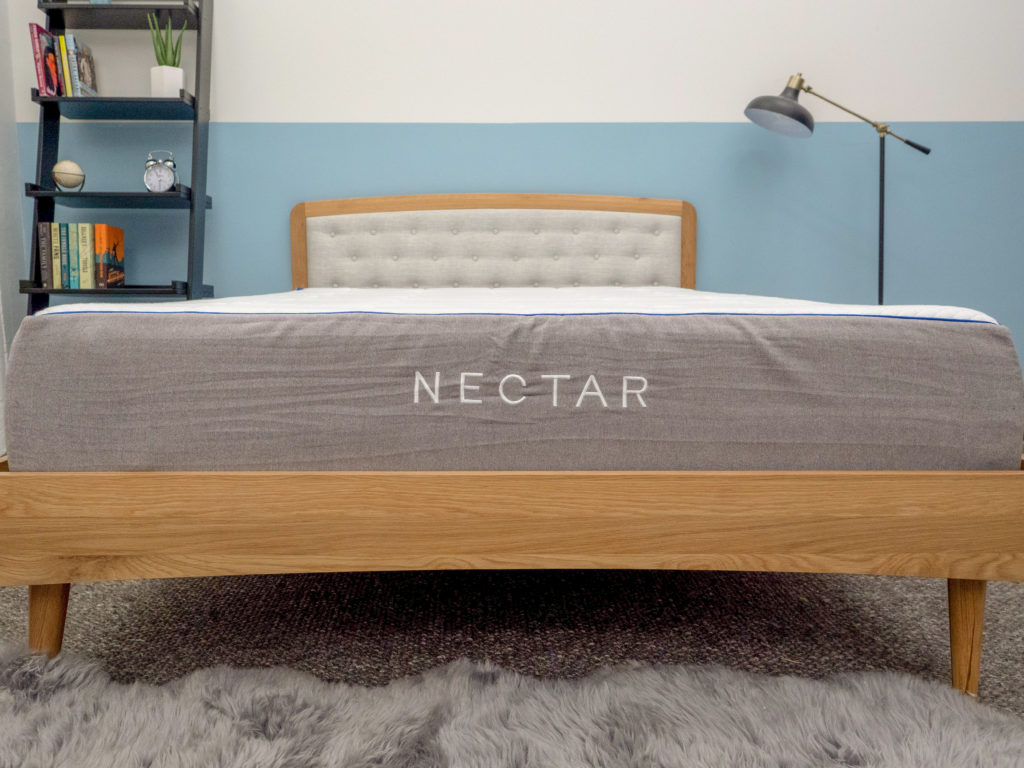 Nectar
The Nectar mattress could help side sleepers avoid pressure at the shoulder and/or pressure at the hip. When a bed is too firm, side sleepers don't have enough pressure relief in these areas, which can create a "jammed up" feeling and contribute to poor spinal alignment. But that shouldn't be an issue on the Nectar. This all-foam, bed-in-a-box mattress features an impressive 5" of memory foam, which lets side sleepers sink deeply into the mattress to enjoy plenty of body-contouring and pressure relief. 
Because it has such a thick layer of memory foam, you might assume the Nectar is an extra-soft mattress. But I actually found it to have a medium firm feel. It is soft on top, but then it has firmer foam layers (including a 6" foundation layer of high-density poly foam). This creates a balanced feel and also helps keep the hips aligned with the spine, which contributes to healthy spinal alignment. The Nectar offers a 365-day trial, so you've got plenty of time to test out whether it's the bed for you. If the answer is "yes," then you'll enjoy an added perk in the form of a lifetime warranty. 
Looking for a bargain? Read our Nectar mattress review to learn more.
$399 in Free Gifts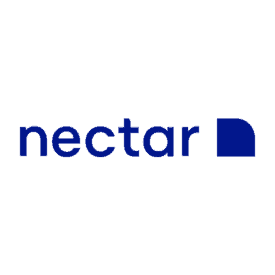 Sleepers will sink deep into the Nectar mattress for some soothing pressure relief, something that side sleepers will particularly appreciate! Click here to get $399 of free accessories with every mattress purchase!
Best Cheap Mattress in a Box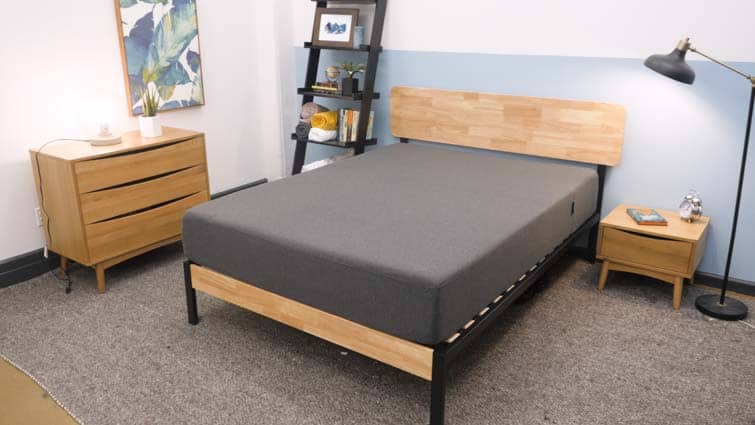 Casper Element
If you're looking for an affordable foam mattress, you may want to consider the Casper Element. Built with cooling AirScape foam, this mattress packs a serious punch of both comfort and value. 
This bed is supportive and firm, which is a great combination for back and stomach sleepers. The Element is also fairly responsive, especially for an all-foam bed, so combination sleepers could appreciate this mattress.
Does this sound like the bed for you? Then take a gander at my full Casper Element mattress review. 
Save 10% with code SLEEPOPOLIS10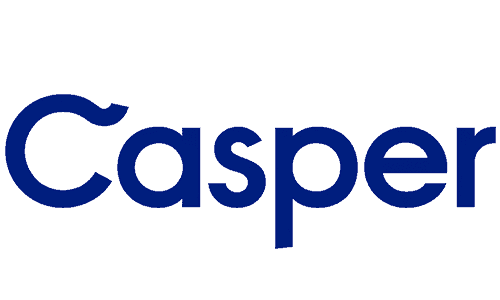 The Casper Element is a cooling foam mattress that's great for stomach and back sleepers.
Best Cheap Cooling Mattress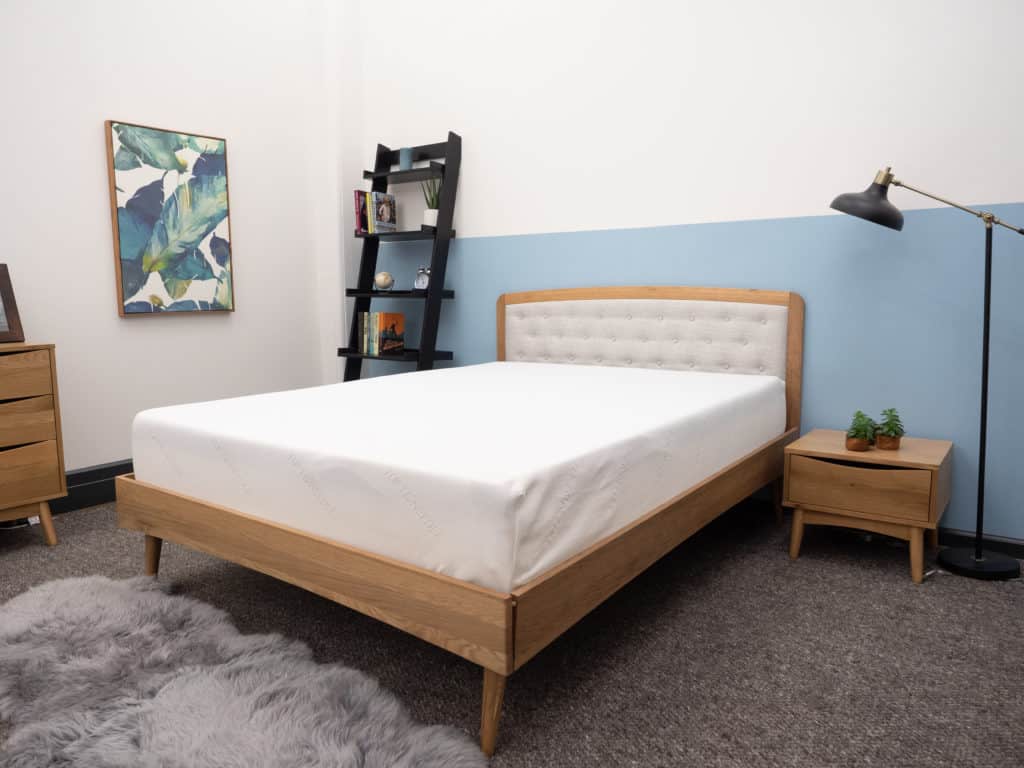 Tuft & Needle
Sick of waking up bathed in your own sweat? It might be time to consider a cooling mattress, such as the Tuft & Needle. At first glance, you might not expect this all-foam mattress to sleep cool — after all, some foams are infamous for trapping heat. But Tuft & Needle circumvents this issue with its proprietary foam, which is infused with gel to diffuse heat and keep the mattress sleeping cool. Meanwhile, the polyester cover is thin enough to allow decent airflow through the mattress. 
Cooler sleep isn't the only perk you'll enjoy on the Tuft & Needle. This no-frills mattress has a firmer, supportive feel that could appeal to back and stomach sleepers, who need plenty of support to keep their hips elevated and spines aligned. This structure also provides decent mobility, so sleepers should be able to move around on the bed without feeling stuck. Meanwhile, the foam comfort layer does a great job of relieving pressure. All told? This cooling mattress provides a nice balance of support and comfort — and thanks to its straightforward design, it does so at a low-cost price. 
Will the Tuft & Needle help you sleep cool at a reasonable cost? Find out in our comprehensive review.
Save 15%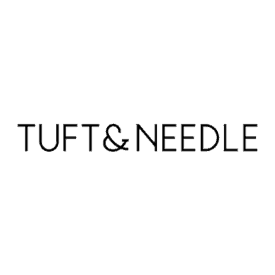 The Tuft & Needle mattress offers sleepers a medium-firm feel, and that floating-on-foam experience! Use coupon code SLEEPOPOLIS15 to save 15% on Tuft & Needle Mattresses!
How Mattress Cost is Determined
A mattress can be one of the most expensive items of furniture in your home. The price of a mattress is determined by several factors, including:
Type – Certain types of mattresses are more expensive than others. Pricey options often include high-tech features like customizable zones, automatic temperature and firmness control, underbed lighting, and sleep tracking systems. Bespoke — or made to order — mattresses are labor-intensive to manufacture and can cost as much as six figures. Extra comfort and support layers, pillow tops, and unique design features such as colored fabrics and quilting can also boost the price of a mattress.
Construction – Both the quality of construction and build time impact mattress price. A custom or hand-made model will typically be of higher quality with a price that reflects the time and attention required to make it. Machine built or bed-in-a-box mattresses are generally constructed quickly without costly craftsmanship, allowing them to be priced lower.
Brand – Some mattress companies are able to command a higher price due to their position in the bedding market. There may be many similarities in materials and craftsmanship across brands but marketing may be different, impacting reputation and price.
Country of origin – Mattresses made in the US or EU are often more expensive than those made in countries with less rigorous safety and environmental standards. Materials that are manufactured in countries with looser requirements may cost less but also give off a strong smell, become discolored, be vulnerable to defects, or degrade more quickly.
Certifications – Environmental, safety, or medical certifications are usually reflected in the price of a mattress. Certifications typically require the use of higher-quality materials or different manufacturing processes that are more expensive and/or labor-intensive. These costs may add significantly to the final price tag.
Point of sale – Mattresses sold at brick-and-mortar stores tend to be more expensive than bed-in-a-box or traditional models that can be purchased online. The overhead of the typical mattress store can include rent, salaries, employee-related expenses, and storage. These costs are usually passed on in the form of higher mattress prices, fees, and/or delivery charges.
Materials – One of the most important factors when it comes to the price of a mattress is the material used to make it. Organic mattresses with natural fibers such as wool and mohair, and luxury textiles like silk generally cost more than synthetic or mass-produced materials like poly foam, latex, and memory foam. The type of wood and gauge of the metal used in coils can also affect the cost of a mattress.
Let's take a closer look at the most common types of mattresses, the materials used to make them, and what you can expect to pay for them in today's bedding market.
Foam
Foam can refer to memory foam or polyfoam. Memory foam is a viscoelastic material, meaning it has elastic properties that respond to pressure and heat. Polyfoam has a similar chemical structure to memory foam but without viscoelastic properties. Polyfoam varies in density and has a springy, resilient feel.
Memory foam has become less expensive as its popularity as a bedding material has grown. Memory foam mattresses have a plush feel and very little bounce, and is often used in mattresses as a comfort layer. The material is known for its sinkage or the way it conforms around the body. Original formulations of memory foam tend to retain body heat and can "sleep hot." Newer memory foam mattresses may incorporate cooling gel or an open-cell design to improve ventilation.
Polyfoam is typically used as a deeper support layer or pillowtop fill. Low-density polyfoam is less durable than high-density foam and can break down after a few years or even less. Polyfoam is the least expensive and most commonly used of all mattress materials.
Most foam mattresses are made from memory foam that includes polyfoam transitional, support, and base layers. Foam mattresses may also include internal coils for support and durability. These types of mattresses offer pressure relief and a plush feel. They're typically recommended for side sleepers and those who prefer a soft to medium-firm surface.
Memory and Poly Foam Cost Guide
The cost of a foam mattress is influenced by the density of the poly foam as well as the quality of the memory foam. Buyers should expect a higher price tag for better materials. Denser polyfoam is more durable and provides more pressure relief than polyfoam of low or medium-density, and therefore tends to cost more. Memory foam with cooling features is pricier than older-style memory foam that offers less ventilation.
Many all-foam beds are priced in the low to moderate range. A simple memory foam bed without coils will cost more than a bed made primarily of poly foam. All-foam bed-in-a-box models can be particularly economical. Foam mattresses that include coils can still carry a moderate price tag but may be slightly more expensive than all-foam models.
Less expensive mattresses often use a low-density polyfoam comfort layer on the surface. This type of foam can initially feel supportive but degrade and develop depressions after just a year or two of normal use. When shopping for a mattress, be sure you find out which material was used in the comfort layer and how long you can expect it to last.
Latex
Latex foam is a natural product made from the sap of the rubber tree. In contrast to memory foam, latex feels firmer, bouncier, and has a quicker response to pressure. Latex also has very little sinkage and is a good option for folks who prefer the feeling of sleeping on top of their mattress rather than in it.
Latex can be particularly appealing to warm sleepers due to its natural cooling properties. The open cell structure of latex encourages airflow, which reduces the retention of body heat. Many latex mattresses and toppers contain small holes that permit even more airflow. In addition, changing positions and moving during sleep help to push air through the latex foam structure and disperse even more heat.
A latex mattress can be constructed entirely of latex or include memory foam and/or polyfoam as comfort, transitional, or base layers. A mattress made from latex may also contain internal steel coils for durability and support. See my picks for the best latex mattress to learn more.
Latex Cost Guide
Buyers can expect to spend a little more for a mattress made from latex versus one made from memory foam or polyfoam. Even budget latex mattresses will generally cost more than foam models. Why? Latex foam is derived from a natural material that requires a more expensive and labor-intensive extraction and manufacturing process. It's also durable, supportive, and tends to resist depressions and sagging.
The cost of a latex mattress runs from the low end of moderate to expensive. A mattress made from organic latex will typically carry a higher price tag, as will one made primarily of latex with fewer other materials. Synthetic latex or latex blended with polyfoam or memory foam will come in on the lower end of the price range, but still cost more than mattresses made exclusively from less expensive foams.
Innerspring
Innerspring mattresses utilize an internal network of steel coils for support and durability. Comfort and base layers are typically constructed from memory foam, latex, or polyfoam. An innerspring mattress offers responsive support and transfers motion more than a memory foam mattress. The firm core structure prevents deep sinkage and provides the kind of solid edge support that few foam mattresses can offer.
The internal coil structure of innerspring mattresses improves airflow through the mattress and helps prevent the accumulation of heat. Comfort layers made of a cooling material such as latex or gel-infused memory foam can make innerspring mattresses an even better option for hot sleepers. I've rounded up the best innerspring mattresses if adequate support is what you're after.
Innerspring Cost Guide
The quality of the coil layers largely determines the price of an innerspring mattress. Interior coils made of lower-gauge steel are thicker and denser and provide more substantial support than thinner coils made of higher-gauge steel. Pocketed coils — fabric-enclosed coils that operate independently of each other — can boost both the price and durability of an innerspring mattress.
Some of the priciest beds available are innerspring mattresses made with high-end materials and coils that can last years without sagging or degrading. Lower-end innerspring mattresses made with polyfoam and high-gauge coils are typically within the budget of almost any buyer. The addition of low-gauge coils, design details, or high-quality comfort layers can bump up the price into the moderate or expensive category.
Bed-in-a-box mattresses need to be compressed and rolled and therefore are less likely to contain durable low-gauge coils. Bed-in-a-box models that do contain coils tend to utilize thinner, higher-gauge metal that is easier to compress for shipment.
Hybrid
Hybrid mattresses utilize coils and layers of foam, providing both pressure relief and support. The benefits of hybrid mattresses are similar to those of innerspring mattresses. Steel coils create space inside a mattress, providing increased airflow and breathability. The natural springiness of coils creates bounce and motion transfer. Comfort layers made of latex offer additional bounce, while memory foam layers offer conforming comfort that reduces motion.
Many hybrid mattresses offer substantial edge support, which can prevent sagging and increase overall durability. Another benefit of hybrids is deep compression support. Deep compression support allows the body to sink into the top layers of the mattress without dropping too far into the support layer where coils and other core components could be detectable. Check out some of my picks for the best hybrid mattress to learn more about this mattress type.
Hybrid Cost Guide
Hybrid mattresses vary in price from budget-friendly to expensive depending on the construction, brand, and material. Increasing competition in the bedding industry and the wide availability of bed-in-a box mattresses have recently created many more options at the lower end of the hybrid market.
A hybrid bed-in-a-box will typically utilize lighter high-gauge metal coils that can be compressed without damage or resistance during shipment. Traditional hybrids that don't need to be compressed may use low-gauge coils, though materials of this quality will drive up the final cost.
Hybrids with thinner comfort or support layers will cost less than those with denser layers or pillowtops. As a general rule, higher-density materials are more expensive and last longer than lower-density materials, and may be more comfortable, too.
The Best Affordable Mattress Buyer's Guide
With so many low-cost options to choose from, how do you decide which mattress to buy? Below, we take you through the process of buying a low-cost mattress, from doing your research to getting a great deal on the bed of your dreams.
Get educated – When it comes time to comparison shop, know what goes into manufacturing a lower-priced mattress. Thinner comfort layers, more poly foam, and memory foam without heat-reduction properties can help bring down the cost. All-foam construction or higher-gauge steel coils are other cost-saving measures. Mattresses without safety or environmental certifications are also less expensive, but may not offer the same quality standards.
Understand your needs – Before you shop, decide what you need in a mattress. Will your new purchase be supporting just you or a partner, too? Are you both of average weight or will you need a little extra support? Sleeping position matters, too. Firmness will be particularly important if you tend to sleep on your stomach. Make a list of preferences such as edge support, limited motion transfer, and plush feel. And remember — there's a budget mattress available for almost everyone.
Shop online – When price is a deciding factor, shop for your mattress online. Without the expense of showrooms, salespeople, and other overhead costs, online mattress companies are more cost-competitive. Mattress websites usually offer in-depth descriptions, reviews, and pictures of their products as well as live chat with customer service specialists. If you are looking to get the best mattress at the best price, not just the cheapest one, check out my picks for the best mattress for your money.
Go for a bed-in-a-box – The majority of bed-in-a-box brands are available exclusively online, and the few that make their products available to try out usually do so through the brick-and-mortar stores of other companies. Low overhead costs, simpler mattress designs, and direct-to-consumer shipping help bed-in-a-box companies stand out when it comes to price.
Know what you're buying – Watch for hidden costs such as sales tax, recycling or delivery fees, return shipment costs, and potential warranty expenses. Know which costs the company will cover if your mattress has flaws, develops premature sagging, or needs to be repaired. The warranties of some budget mattresses may be shorter or more limited, so read the fine print.
Get it on sale – To save even more money on a mattress, buy it when it's on sale. Mattress and furniture companies often time sales for holidays and shopping days such as Presidents' Day, Memorial Day, Black Friday, and Cyber Monday. Check out mattress stores and websites just before holidays for sales and other offers such as free shipping or extended warranties.
Use a coupon – Coupons and promotion codes can make a value mattress even less expensive and a moderately-priced mattress more affordable. Check out bed-in-a-box and online mattress brands for discounts and promotion codes before deciding which model to buy.
Give it a trial – Many mattress brands offer generous sleep trials and free returns to allow potential buyers to test out their products. If you're not sure about the quality or features of a low-cost mattress, try it out. Most companies offer trials of at least 90 days with free return shipping or exchanges. Sleep trials are a risk-free way to discover a new brand or type of mattress, and are especially helpful for bargain-hunters.
FAQs
How much should a mattress cost?
When it comes to mattresses, there is no "one cost fits all." Instead, the cost of a mattress comes down to a lot of factors including size, materials, the type of mattress, and so on. The average price for queen-size mattresses from well-known online brands comes in around $1,000, but it's definitely possible to find good options at lower price points.
What is the best time of year to buy a mattress?
Generally speaking, the five biggest weekends for mattress sales are: President's Day, Memorial Day, Independence Day, Labor Day, and Black Friday. That said, a lot of companies have deals going on all the time, so check out the coupons page on Sleepopolis to find exclusive discounts!
How do I choose a good mattress?
There are several questions to consider, including: What position do you sleep in? Do you like sinking into bed or feeling more on top of it? Do you prefer specific materials? Then, consider these general rules: Side sleepers tend to feel best on a soft mattress; combo sleepers tend to do best on medium firm beds; and back and stomach sleepers are often best supported by firm mattresses. Using your preferences and these guidelines, you should be equipped to find a bed in the right price point.
Why are some mattresses more expensive than others made from the same materials?
Many mattresses can appear similar when you first begin to investigate inexpensive options. Most models on the market are constructed from a combination of memory foam, poly foam, latex, and/or coils. So why are some more expensive than others? The difference may come down to one or more of the following:
Branding – Some mattress companies are associated with luxury and a higher-end shopping or sleeping experience. This can be due to branding and positioning in a competitive industry and may have little to do with the quality of a company's products.
Materials – Some pricier mattresses are constructed from components that cost more to produce, such as organic foams or textiles, wool, cotton, or durable, high-density materials. Higher manufacturing costs will be reflected in the final price of a mattress.
A brick-and-mortar presence – Mattresses produced by a company with traditional stores tend to be expensive. Overhead costs can increase the price of the full range of a company's products, even those that are considered entry-level.
Country of origin – Mattresses made in the US, Canada, or the EU often build the cost of additional regulation and safety requirements into the price of their products. As more companies have entered the market, prices for mattresses made in these countries have decreased, making them an option even for budget-conscious buyers.
Bottom line: several factors other than quality and comfort can contribute to the cost of a mattress. Many budget models get high marks for performance and offer pressure relief, durable support, safer materials, and solid construction at a lower price.
How long will a low-cost mattress last?
Many value mattresses are built to last as long as some that cost much more. When in doubt, ask a mattress company representative and check your warranty. The length and conditions of a warranty will give you a good idea of the life expectancy of a mattress. Be careful to follow care instructions so your mattress performs as expected over the long-term.
I'm not on a strict budget. Why should I buy a lower-cost mattress?
A low-priced mattress can be a great option in certain circumstances for certain buyers, even those who don't have to bargain-hunt. Consider purchasing a budget mattress if:
You need to furnish a guest room. A guest room mattress isn't used as often as a primary mattress, and typically doesn't need to be as durable.
Your child needs a new bed. A reasonably-priced mattress can work well for children, who usually aren't as heavy as adults and may need to change mattresses frequently as they grow.
You're sending a kid to college. A budget mattress can be great for a dorm room or student housing. Many dorms don't provide the right mattress base, which may void the warranty and cause premature sagging. A student mattress might be left behind after a year or two of use, as well, making an economical model more practical.
You need a mattress just in case. Maybe you have an older parent recovering from surgery or a bunch of relatives coming for the holidays. A budget mattress can fill the bill when your house is overflowing with guests or your child has lots of sleepovers, and can be stashed in a basement or garage between uses.
What's the cheapest kind of mattress available?
An airbed or older style innerspring mattress can usually be had for a very reasonable price, particularly if purchased online. Before you buy, do your research. For a bit more, you may be able to upgrade to a mattress with higher-quality materials that will last longer and offer comfort for years to come.
Summary: Best Budget Mattresses of 2021
The following two tabs change content below.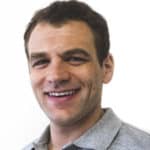 Logan is the content director of Sleepopolis, which means he not only reviews new mattresses every week, but also curates all the comparisons, best of pages, and video guides on the site. He takes a straightforward, honest approach to his reviews and endeavors to give viewers an objective look at each new product he tries out. Logan has perfected his method by personally testing over 200 different mattresses, so he's not only able to discern the overall vibe of a specific bed, but to contextualize its feel within the bed-in-a-box market as a whole. When he's not hopping on a new bed or working with our editorial team to whip up an engaging sleep education guide, you can find him reading books on world history, walking his dog Pepper, or searching for the best cheeseburger in New York City.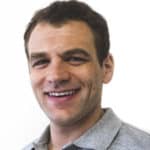 Latest posts by Logan Block (see all)