Loom & Leaf Mattress Review
We have an affiliate relationship with some companies where we get percentage of sales if you click over from our site. Also, Casper provided financial support to allow JAKK Media (our company) to acquire Sleepopolis. See our full disclosures here.
The Loom & Leaf mattress is the sister-brand to one of the veterans of the online mattress world, Saatva. Loom Leaf launched in 2015, aiming to offer a luxury-level high density memory foam mattress that'd you'd normally pay $3-5K for in-store, for a fraction of that price.
Over the last couple of years I've had lots of time to test, analyze, and gather feedback from my readers on the Loom & Leaf. Is it really is good as they say?
Continue reading below for my full review of the Loom and Leaf mattress. Don't have time to read it all? Click here to skip to the bottom and check out my review summary.
Rather watch than read? Check out our complete Loom and Leaf mattress review video.
Construction
Layers
The Loom & Leaf mattress is constructed from 4 different layers. At 12″ tall the Loom & Leaf is a bit thicker than the standard 10″ mattress. This added thickness adds to great deep compression support, durability, and feel.
Top layer (cooling + comfort) – 2.0″ of high-quality conforming gel foam. The gel is infused via a "gel-swirl" construction technique. This helps to ensure the gel is evenly dispersed and penetrates the entire thickness of the foam. All that said, what really makes this layer special is the cooling gel spinal panel. This panel is laminated onto the top of the foam layer and adds an incredible level of cooling. Lastly, this layer is convoluted, meaning it has air channels cut into the foam. This helps air flow easily and further improves cooling. This layer has a density of 4.0 PCF (pounds per cubic foot).
Second layer (comfort) – 2.5″ of visco-elastic memory foam. It works with the top layer of memory foam to provide great comfort, contouring, and a measure of support as well. This layer has a density of 5.0 PCF.
Third layer (transitional support) – 2.0″ transition loft pad. This layer works with both the support base and comfort layers on top to help create proper transitional support for sleepers.
Bottom layer (support) – 5.5″ support base. This is a high-density support foam that provides great support and a strong base for the the entire mattress.
Cover
The cover is a quilted organic cotton. It's quite soft, breathable, and has a nice textured feel, especially along the embroidered portions. In addition to the organic cotton, the cover also is crafted using natural thistle. This is an all natural flame retardant, which is a nice and unexpected feature.
The cover is quilted together with a 5/8″ layer of foam. This mini foam layer adds extra softness and a great feel to the cover.
In 2016, Loom & Leaf made a change to their cover, affecting both the aesthetics and functionality of the cover as a whole. Loom & Leaf's new cover features a quilting pattern that is tighter, more compact, and more dense towards the middle, and a little more spread out towards the head and foot of the mattress. This quilting design creates better support for your mid-section.
A vast majority of sleepers need most of their support around their lower back and torso areas. This enhanced cover creates better support and helps sleepers create better spinal alignment by having more support where you need it and a little less where you don't.
From an overall aesthetic and style perspective I think the cover looks fabulous. The tan side panels and gold trim along the perimeter look and feel luxurious. The handles along the side are also a nice touch and make moving the mattress much easier.
Firmness, Feel, & Support
Loom & Leaf actually has 2 different degrees of firmness you can order. This review is based on their flagship model, the Loom & Leaf Relaxed firm. This is their "just right" firmness.
FAQ:  What mattress firmness do I need?
The firmness level on the Loom & Leaf Relaxed Firm is a 5.5 out of 10 (where 10 is the most firm). If you are looking for something a bit firmer you can also try the Loom & Leaf Firm, which is an 8-8.5 out of 10 on the firmness scale. Having multiple firmness levels is a really nice option, and something you don't see as often when it comes to online mattress companies.
First up, let's discuss comfort. Most foam mattresses are generally made up of 3-4″ of specialty foam (memory foam, latex, Avena, etc.) and placed on top of a support foam base (which is a basic foam designed to provide support and a foundation). The Loom & Leaf's 6.5″ of specialty foams and gels is practically unheard of. More specialty / comfort foams generally results in better overall comfort and better support as well (as there is more material that can work together to transition various weights and body types into the more supportive layers below).
When I first laid down on the mattress there was an immediate softness. This is the result of the quilted cover that includes a 5/8″ foam layer. Immediately after, the support layers begin to sense your pressure and react accordingly. I would describe the feel as very balanced. It doesn't excessively hug your body like more traditional memory foam, but there is a nice degree of body contouring.
GUIDE:  How to choose a mattress
It was comfortable in all sleeping positions. In addition, the newly designed cover does a great job of creating nice support throughout the mid-section.
Overall support was quite good. I slept on my stomach, back, and side during my test of the Loom & Leaf. As a life-long stomach sleeper, that's always my preference, but I felt well supported in all 3 positions. Great pressure relief across the board.
There is virtually no motion transfer. The thick comfort foam layers + memory foam layers on top do a great job of dispersing energy and motion so partners will not disturb each other during the night.
With respect to cooling, I found the Loom and Leaf mattress to be quite impressive, especially for a memory foam mattress. Loom and Leaf has packed a lot of different features and materials to help manage heat issues, including:
Breathable organic cotton cover
Cooling gel pad, this cooling pad is lamented on the top layer of foam (see image below)
Plant-based memory foam is infused with gel
Top layer uses convoluted foam, which has air channels within the foam structure, allowing the mattress to breathe better
Read enough? Click here to check out LoomandLeaf.com
Sinkage Tests
All mattress reviews that Sleepopolis completes include five different sinkage tests. These tests are designed to give you an idea how the mattress performs in various positions and conditions.
Lying on my back – While lying on my back with my weight evenly distributed I experienced 2.5″ of sinkage.
Lying on my side – While lying on my side I experienced 3.5″ of sinkage.
Sitting on the edge (conservative) – While sitting near the edge, but with my butt a bit further away from the absolute edge of the mattress, I experienced 3.5″ of sinkage.
Sitting on the edge (aggressive) – While sitting on the absolute edge of the mattress I experienced 4.5″ of sinkage.
Standing in the middle – While standing in the center of the mattress with all of my weight on a single location I experienced 5.75″ of sinkage.
Bear in mind I am 140 pounds, so your individual sinkage results may be higher or lower depending on your relative size and body type.
Pricing
| Size | Price |
| --- | --- |
| Twin | $699 |
| Twin XL | $799 |
| Full | $949 |
| Queen | $1,099 |
| King | $1,499 |
| California King | $1,499 |
I was more than a bit surprised by the price on the Loom & Leaf. The materials used to create this mattress are not cheap, especially the gel layers and higher density foams. The price point on the Loom and Leaf creates a really solid value.
Other Information
Warranty – 15 years, a little more than the standard 10 year you see in many places
Shipping – ships in 7-15 days, delivery team will set it up in your home, shipping costs range from $85-$99 depending on where you are located
Trial Period – 120 days
Returns & Refunds – extremely easy, no re-stocking fees, if you don't like it just let them know during the trial period
Made in the USA – Loom & Leaf uses 19 different factories across the US and Canada to create and assemble this mattress
Smell – very little smell, what little there was was gone in less than 24 hours
Natural / Organic Materials – plant-based foams, organic cotton cover, natural thistle flame retardant (instead of chemical flame retardants)
Discounts – unfortunately, Loom and Leaf does not offer any discounts or coupons
Who should buy the Loom & Leaf mattress?
The Loom & Leaf mattress is a great option for most sleepers. It has a balanced feel, there are multiple firmness levels, great support, good body contouring, incredibly high quality materials (including some natural / organic components), and one of the coolest memory foam / foam mattresses I've tested to date.
I would recommend the Loom and Leaf mattress to sleepers who:
Want a medium or firm feel – the Loom and Leaf is available in both medium, 5.5 out of 10, and firm, 8-8.5 out of 10, firmnesses. Most sleepers will be comfortable on the medium version (Loom and Leaf Relaxed Firm), but having the firm version is a nice option for heavier sleepers or those who prefer a firm feel with a little less hug and little less sinkage.
Want the memory foam feel – Loom & Leaf at its core is a memory foam mattress. This means more hug, more contour, excellent pressure relief, and slower response. The quilted cover does give Loom and Leaf more of a modern take on memory foam, helping to balance out the feel and depth of hug / contour. That said, you'll still want to ensure you're comfortable on the feel of memory foam.
Want great cooling – the Loom and Leaf mattress packs solid cooling features, including the organic cotton cover, lamented gel layer, convoluted foam, and gel memory foam. The combination maintains the classic high density memory foam feel, but does a great job of dealing with heat retention issues and keeping the sleeping surface of the mattress comfortable.
Want more natural materials – the Loom and Leaf uses an organic cotton cover, natural thistle as the fire barrier, and plant-based foams. It is not a 100% organic or all natural mattress, but Loom and Leaf does get part of the way there with some of their healthier and more natural material components.
Need more information or are you ready to buy? Click here to visit LoomandLeaf.com.
Luxury Memory Foam, Impressive Value
Materials

Comfort

Support

Value

Cooling

Edge Support

Sex

Smell

Company

Refunds

Trial

Warranty
Summary
The Loom and Leaf mattress is a luxury mattress priced at a fraction of what you'd pay for one in-store. The Loom and Leaf is crafted with some of the highest quality materials, has great support, aesthetically looks gorgeous, and has a comfort and cooling feel that is difficult (if not impossible) to beat at this price point. All things considered, it's a great mattress that offers a lot of value for money. A good choice for all sleeping styles.
The following two tabs change content below.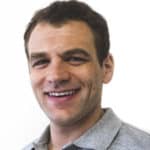 Logan Block
Logan is the director of content at Sleepopolis and the main mattress man around these parts. He's a big fan of sleeping in many sleeping positions and weightlifting.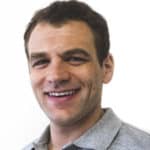 Latest posts by Logan Block (see all)