Buying a new mattress is a big decision. Not only are you going to be investing in something that you'll (hopefully) have for years, but you're also going to be dropping some pretty serious coin in the process. It can feel overwhelming, especially when faced with the soaring price tags of some of the splashier brands on the market.
But can I let you in on a little secret? You don't have to break the bank to find a fantastic mattress. In fact, there are a plethora of affordable options available online that are just as luxurious, supportive, and sleep-changing as any of the pricier models you might come across in your search.
For me, the key is in asking the right questions and figuring out which models are going to give you the absolute most bang for your buck. Unsure of where to begin? No worries! I've compiled my favorite value mattresses by category below, so no matter the kind of bed you seek, you're bound to see one that feels like the perfect fit.
Check out my picks below! And in case you're wondering how in the world I selected these mattresses, I included a quick section detailing my methodology at the end of this write-up.
Best Mattresses for the Money of 2021
Top Value Mattress Picks Detailed
Read on for more details on these top picks, or click here for more info on how to spot a great mattress value.

Editor's Pick
Helix Midnight
The Helix Midnight mattress is my favorite affordable mattress of the year. This bed is extremely well-priced for a hybrid mattress (a bed that uses coils for support and foam for comfort). Plus, it has a great medium-firm feel that should appeal to most sleepers!
Another reason I like the Midnight is that it combines a great body-contouring feel with some bouncy support. This means you'll feel pleasantly "hugged" by this bed, but not swallowed by it. This is great news for anyone who likes some mobility on their mattress, but doesn't want to sacrifice a nice cushioning feel. The Midnight also sleeps cool, so I think this bed is universally comfortable. Which is why it's my top affordable mattress pick!
Head over to my full Helix mattress review for more information.
Memorial Day Sale: Up to $200 Off + Free Pillows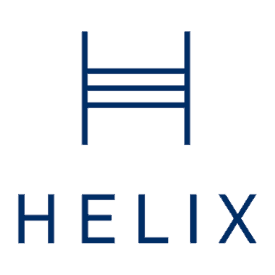 If you're a side sleeper looking for a hybrid mattress, the Helix Midnight offers a great mix of support and pressure relief!
Best Innerspring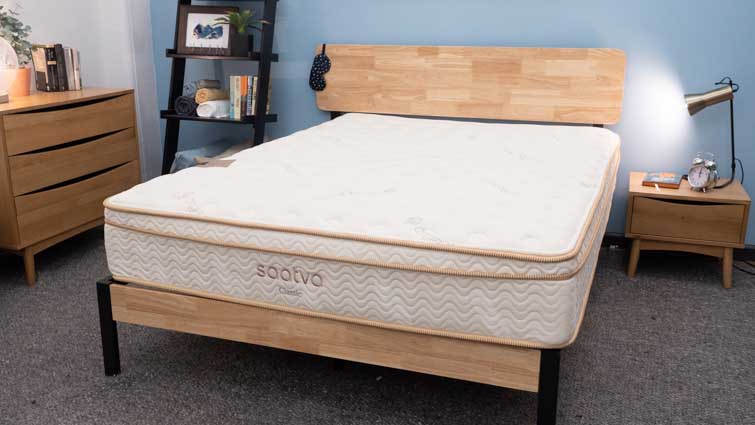 Saatva Mattress
The Saatva evokes the feel of a classic innerspring mattress with its coil-on-coil construction. This means it's bouncy, supportive, and firm, scoring about a 7 our of 10 on the firmness scale. In my opinion, the coils used here are super solid, making for a durable structure that's likely to last long after you purchase it.
Additional value comes with Saatva's awesome 20-year warranty, which basically extends the life of your bed beyond what other brands can offer. It's a fantastic deal and one you should definitely consider if you like the buoyant lift of a traditional innerspring mattress.
Learn more by reading my full Saatva mattress review.
$200 Off!

The Saatva mattress combines a luxurious pillow-top layer with two sections of coils for that classic innerspring feel. 
Best for Back Pain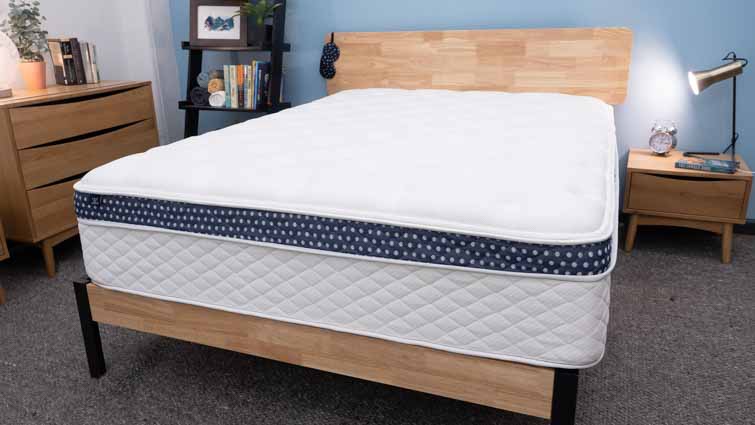 WinkBed
If you struggle with back pain, it's important to find a firm, supportive mattress that helps you keep your spine in a straight line from hips to shoulders. Innerspring beds like that are often pretty pricey, but the WinkBeds mattress offers all the support you need for an affordable price!
The WinkBed uses pocketed coils to provide strong, springy support that should help improve your sleep posture. This is great news for anyone hoping to prevent or alleviate back pain. This mattress also sleeps nice and cool, which is a great additional perk. The WinkBed comes in three different firmness levels, and I'd recommend the Luxury Firm model to sleepers with back pain.
Check out the full WinkBeds mattress review to learn more.
Save $300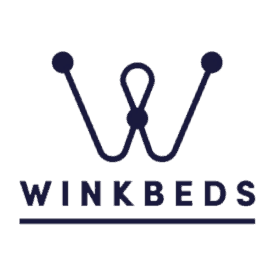 This affordable innerspring mattress offers great support for folks struggling with back pain.
Best Mattress for Hot Sleepers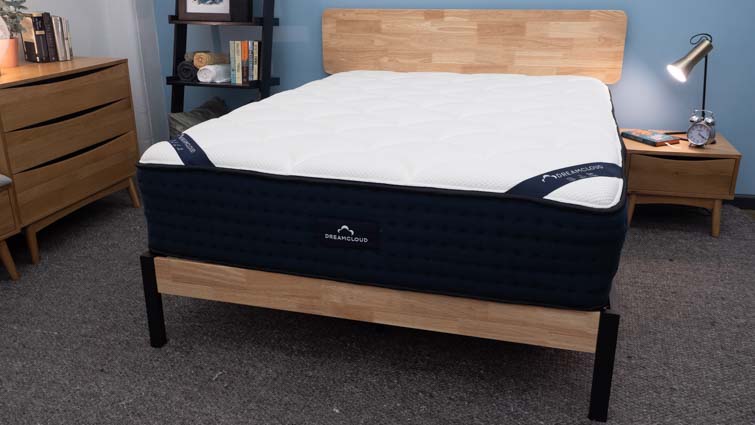 DreamCloud
If you're someone that tends to sleep a little hot then you know just how uncomfortable it can be if your mattress traps body heat. Part of the reason that you may be overheating at night is because your mattress doesn't use cooling materials. The DreamCloud is a bed-in-a-box hybrid that is not only comfortable, but also uses gel-infused memory foam to help you sleep cool through the night.
I would also recommend the DreamCloud because it has a nice firm support level that back sleepers should really enjoy. So if you're a back sleeper looking for a cooling mattress at a good price, take a look at the DreamCloud.
Learn more about the DreamCloud in our full review.
Save $200 + Free Gifts with Purchase!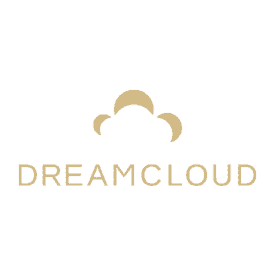 This tall hybrid mattress combines foams with pocketed coils for a luxuriously supportive sleeping experience. Get $200 off a DreamCloud mattress plus free pillows, a mattress protector and a set of luxury sheets ($399 value) with your purchase!
Best Memory Foam Mattress for the Money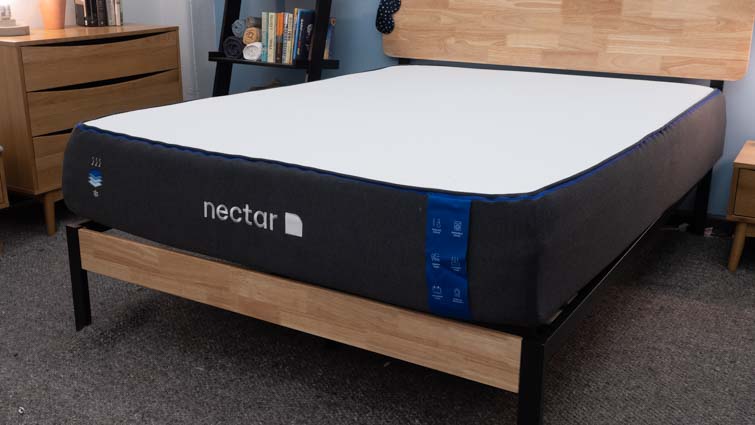 Nectar
Built with a thick top section of memory foam, the Nectar mattress is a great value option for those in search of deep body contouring and pressure relief. Side sleepers in particular could find a lot to love in this mattress as it actively works to alleviate tension at the shoulders, hips, and lower back.
However, it's Nectar's trial period and warranty that landed it a spot on this list. Not only can you try out the Nectar mattress for a full year (a rarity in the bed-in-a-box market), but you can also rest easy knowing it's comfort is guaranteed for life. Now if that doesn't spell value, I'm not sure what does.
Read my full Nectar mattress review to learn more.
$399 in Free Gifts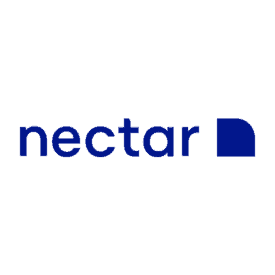 Nectar is one of the most popular mattresses online for a reason - it's an incredible memory foam mattress at a very affordable price. It's actually priced significantly below most of the other bed-in-a-box mattresses as well. Nectar is definitely worth a look if you're shopping on a budget but still want a high quality sleep experience!
Best Foam Mattress for the Money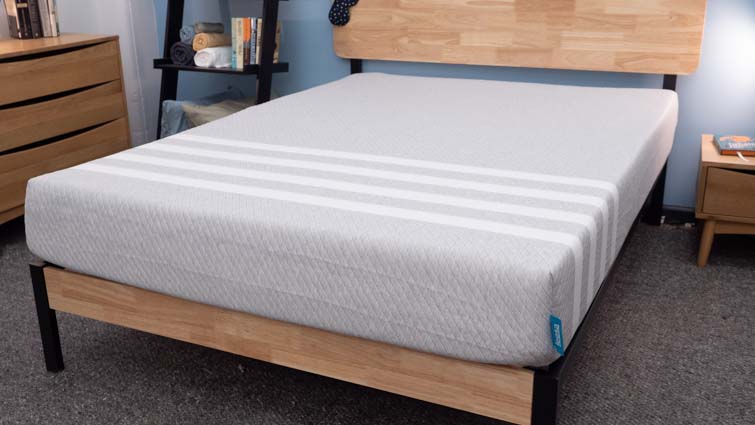 Leesa Original
If you're looking for the pressure relieving benefits of memory foam but don't want to feel stuck in bed when trying to change positions, then a foam combo mattress like the Leesa Original could be the way to go. Leesa uses a poly foam comfort layer over a layer of memory foam below it, which means that you'll get to sink into bed, but will be able to roll around because the poly foam defends against memory foam's slow response to pressure
The Leesa Original has a firm feel that makes it a good option for people that sleep in a lot of different positions. That mix of comfort and support is especially nice for back sleepers. People looking for a foam mattress at a great price should start their search with the Leesa Original.
Learn more in our full Leesa Original review
Summer Sale: Up to $400 Off Mattresses and 15% Off Bundles!

Made from a blend of proprietary foam, memory foam, and high-density poly foam, the Leesa Mattress offers a softly balanced feel that's great for a wide range of sleepers. 
Best for Side Sleepers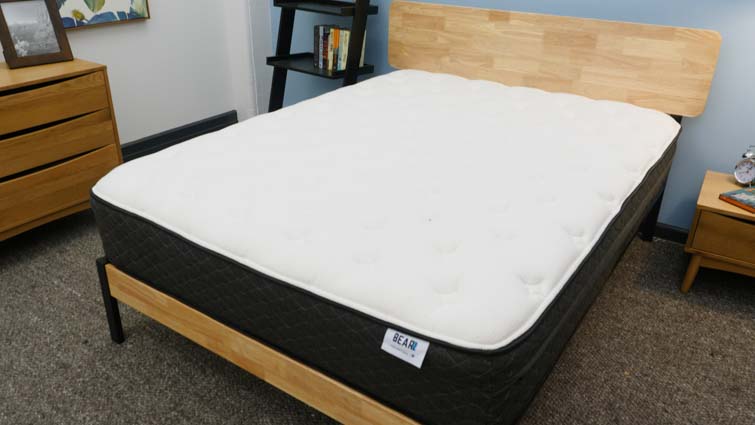 Bear Hybrid Mattress
Side sleepers need a soft mattress that provides plenty of cushioning around sensitive pressure points at the shoulders and hips. The Bear has a great soft to medium-soft feel that's great for these sleepers. You'll be able to sink into the surface of this bed for some much-needed pressure relief, but its pocketed coil layer will keep you from feeling "swallowed" by the mattress.
This bed's special Celliant cover also helps it sleep nice and cool. This is a great perk for side sleepers who tend to overheat at night. All in all, the Bear Hybrid is a great pick for side sleepers looking to save some money on their new mattress!
Learn more in my full Bear Hybrid mattress review.
25% Off + Free Gifts With Code CHILL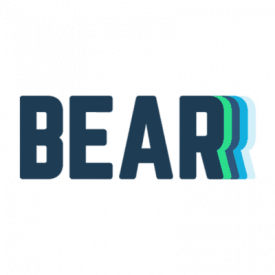 Check out this pressure-relieving mattress to get soft support on your back or side.
Best Queen Mattress for the Money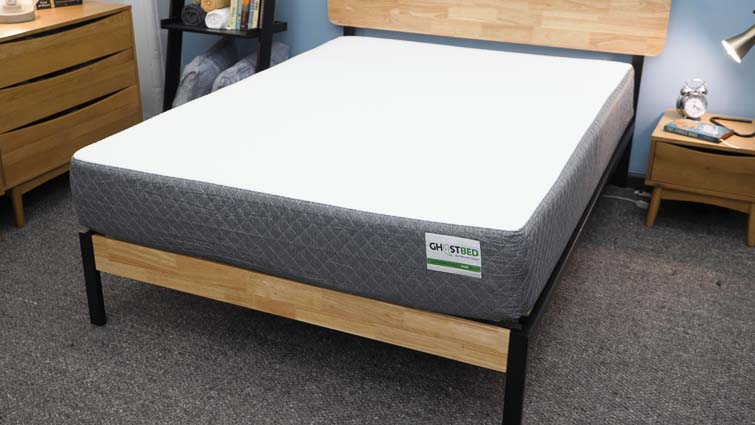 GhostBed
Latex mattresses have a reputation for being pricey, but if you have decided the bouncy feel is what you are after the GhostBed gives you a great latex-like feel without breaking the bank. It combines latex and memory foam for a nice balance of pressure relief and springy support. Its latex layer also makes the GhostBed super durable for a foam bed, which is a great sign that you won't need to buy another mattress anytime soon. Durability important for folks investing in Queen size beds, which are often pretty pricey!
In addition to being durable and affordable, the GhostBed is responsive, which means combination sleepers should be able to change positions easily on this bed. I was also really impressed with its ability to sleep cool, which is something not many foam mattresses can accomplish. Overall I would say the GhostBed is a great option for almost anyone searching for a queen size mattress!
Learn more in our full GhostBed mattress review. 
Looking for a great adjustable base to put your new mattress on? GhostBed is offering a great deal on adjustable base bundles that will save you money on their bases and mattresses! In addition to being compatible with your new GhostBed, these adjustable bases offer great perks like massage features and device charging stations. 
40% Off Adjustable Base Bundles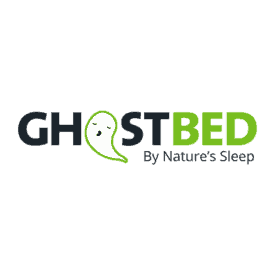 The combination of bouncy latex and body-hugging memory foam offer sleepers a nice, balanced feel. 
Best Mattress for Shoulder Pain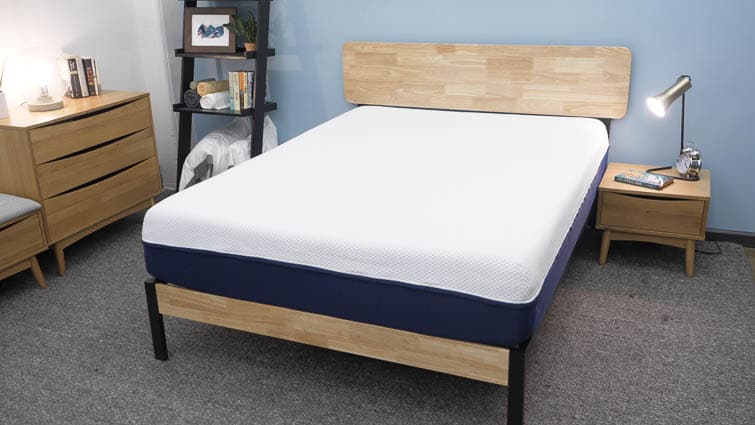 Amerisleep AS3
For many folks, one of the most annoying problems they face at night is shoulder pain. And this makes total sense; most mattresses aren't designed to both cushion and support the shoulder over the course of an entire evening. Thankfully, there are a few models that do manage to pull off this ambitious feat, like those found in the Amerisleep line of mattresses. 
Amerisleep sells five different memory foam mattresses, which range from the ultra-firm AS1 model to the irresistibly plush AS5. I think shoulder pain sufferers could especially like the AS3, which features a thick top layer of memory foam for deep contouring support at the shoulders and hips, but maintains enough firmness to offer plenty of lumbar support. Memory foam is known for its slow response to pressure, so provides plenty of room for sleepers to sink in for pressure relief at sensitive spots along the body. Plus, the memory foam here has been designed with an open-cell construction, so the AS3 sleeps cooler than other memory foam options on the market. 
For more on this brand, check out my full  Amerisleep AS3 mattress review.
Save 30% + Free Gifts with Code AS30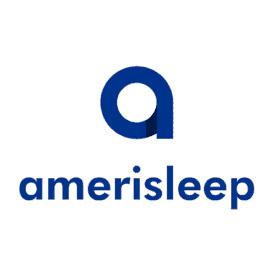 With a true medium firm feel, the AS3 is ideal for combo sleepers.
Best for Couples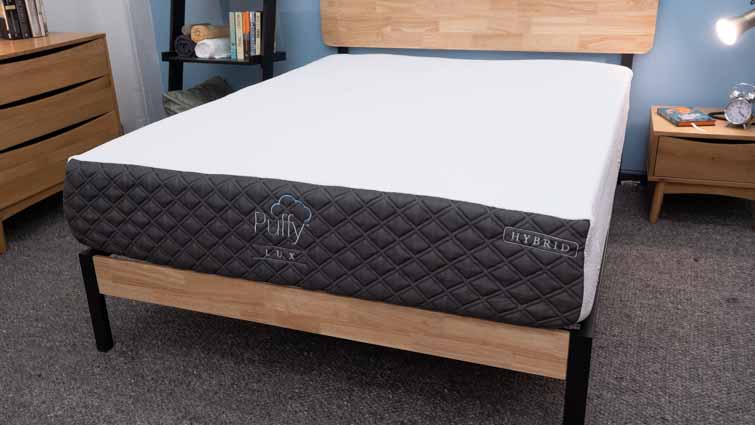 Puffy Lux Hybrid
If you sleep with a partner you should look with a mattress with good motion isolation. A bed that isolates motion well will prevent you from feeling disturbed by a partner tossing and turning at night. The affordable Puffy Lux Hybrid mattress does a great job isolating motion, so might be a great pick for couples!
In addition to cutting down on disturbance, the Puffy has a nice soft feel that side sleepers looking for a cushioning feel should like. This bed also sleeps nice and cool, which is a perk for couples, who tend to overheat more quickly than solo sleepers. So, I'd highly recommend this bed to anyone who sleeps with a partner.
Check out the full Puffy Lux Hybrid mattress review to learn more.
$300 Off + Free Pillows

You won't feel disturbed by a partner's movements on this soft mattress!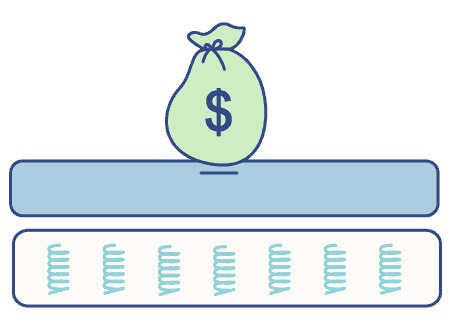 Methodology
Now that we've covered all the mattresses, I want to highlight a few things I look for when deciding if a bed is a true value buy:
Warranty – Does the mattress have a solid warranty? If so, you're likely to get more miles out of it, which extends your purchase far beyond checkout.
Quality of Materials – Mattresses built with high-quality materials are going to last longer than those designed with cheaper ones. That's why it's crucial to consider whether investing in a slightly more expensive bed is actually going to be more cost-effective in the long run. If you are less concerned with getting more "bang for your buck" and just want to get the cheapest mattress, check out my top picks for the best affordable mattresses.
Value by Category – It's important to remember that "value" doesn't always mean "inexpensive." Sometimes a $2,500 luxury bed has great value when compared to other models in its category. Similarly, a $250 mattress may be a total dud when sized up to other "budget" brands. It's all about assessing the materials used, the design elements at play, and the rest of the competitors in the space.
What Kind of Mattress Type is the Best Value?
While there isn't a definitive answer to this, there are a few things that are good to know about each mattress type.
Coil/spring mattresses are the most traditional and feature layers of steel coils that help to provide support to the body. Sometimes, these coils can even be wrapped in foam for added comfort and pressure relief. While innerspring mattresses are typically the least expensive, they can also cause the most restless nights if the coil count is too low or the quality of steel used is poor. Additionally, you'll need to replace your innerspring mattress every eight years.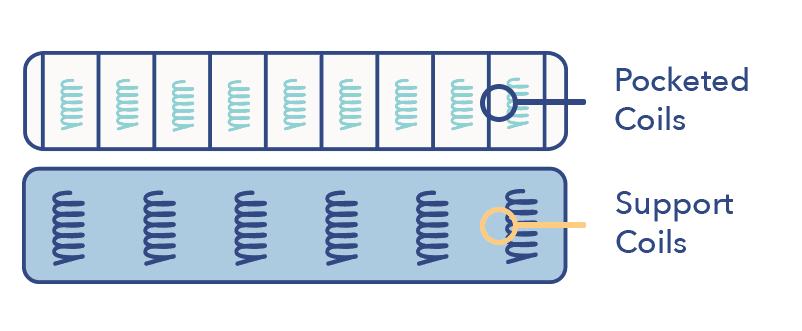 Memory foam mattresses are another popular option, especially for those in need of deep pressure relief. These beds are comprised of layers of memory foam that adapt in real time to the curves of your body while you sleep. They're typically more expensive than innerspring mattresses, though some folks find the added layers of pressure-relieving foam are well worth the price. A good memory foam mattress should last you about 10 years.

Latex foam mattresses are similar to memory foam mattresses in that they're both made up of foam layers. Unlike memory foam, latex has a quick response to pressure, resulting in a bouncy material designed to keep the sleeper positioned on top of the bed. Latex also happens to sleep a little cooler than memory foam. With this added boots of temperature regulation and lift, you can expect to pay more for a latex bed than a memory foam one; however, it's important to keep in mind that latex mattresses typically last for up to 12 years.

And finally, hybrid mattresses fall somewhere between memory foam, latex, and innerspring. These beds can make great value buys because they essentially combine all the great elements of the aforementioned mattress types (the pressure relief of memory foam, the bounce of latex, the support of innerspring) into one convenient package. A good hybrid mattress will last you about 10 years.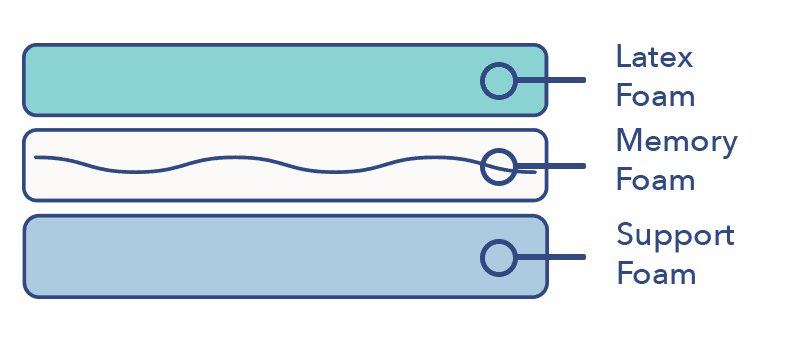 Pillow-top mattresses can come in many different styles. They are characterized by the plush pillow-top cushion sewn into the top of the mattress and can be applied to innerspring, memory foam, latex, or hybrid mattresses. When considering value, keep in mind that choosing a pillow-top mattress can mean a slightly lower than average life span. The pillow-top portion (especially traditional pillow-tops) tend to be the first to go in terms of long-range performance. The soft, plush top layer can be supportive and comfortable, but when shopping for the best mattress for your money, that shorter lifespan is definitely something to think about.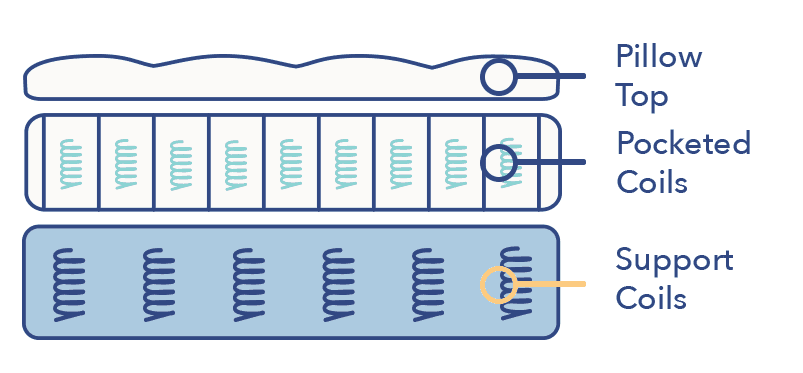 Do I Have to Buy a Box Spring?
"Do I even really need a box spring?" When trying to save money on a new mattress purchase, this question inevitably comes up. After all, the value of a bed greatly increases if you don't have to immediately purchase a heavy box spring to go with it. In general, box springs are mostly used to provide some extra height and stability to your bed. To know for sure if you need one, make sure to check the warranty — if it's not required, you may be able to save a few bucks by ditching the platform all together.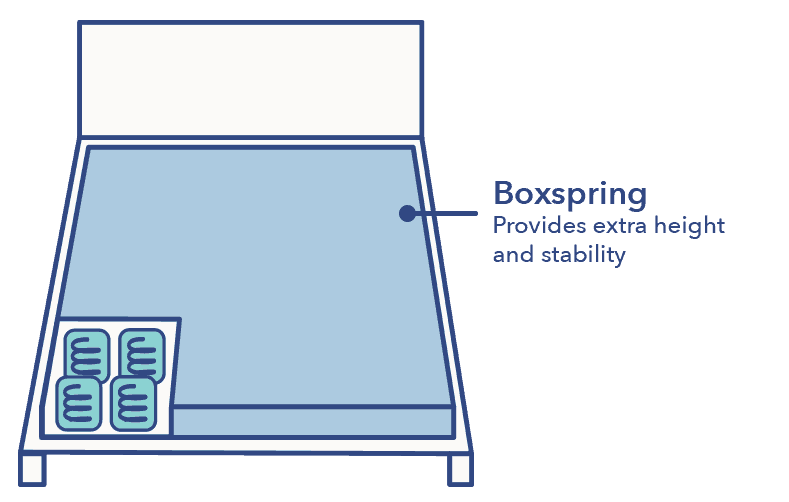 While you may not need a box spring, you will want some type of foundation. Box springs, wood foundations, minimal metal wire frames, platform beds, steel slat frames, wood slat frames, or adjustable bases can all get the job done equally well. If you do opt for a slat frame, make sure you find one with rigid slats that are no more than 3 to 4 inches apart. These will provide the best support.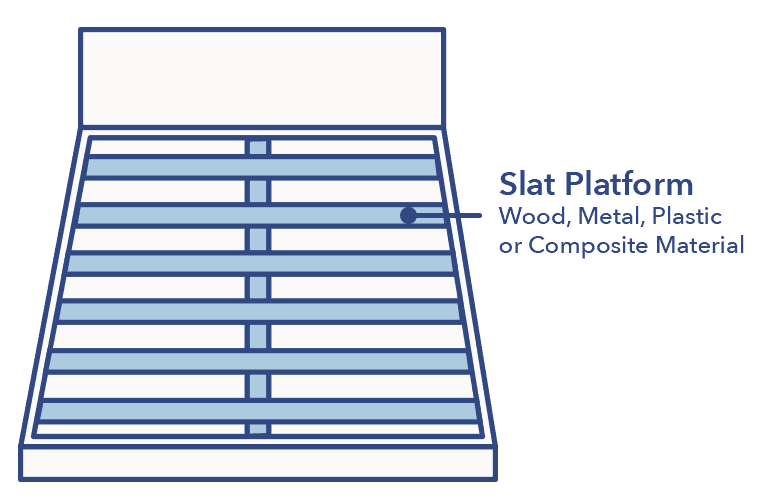 How Can I Make My Mattress Last?
One quick way to add instant value to your mattress is to take care of it. From day one, use a high-quality mattress protector. Not only does this safeguard against spills and stains, it can also wards off bed bugs, dust mites, sweat, dirt, and other allergens that might try and make their way into your mattress. Make a point to wash your protector as often as you wash your sheets (at least every one to two weeks, ideally).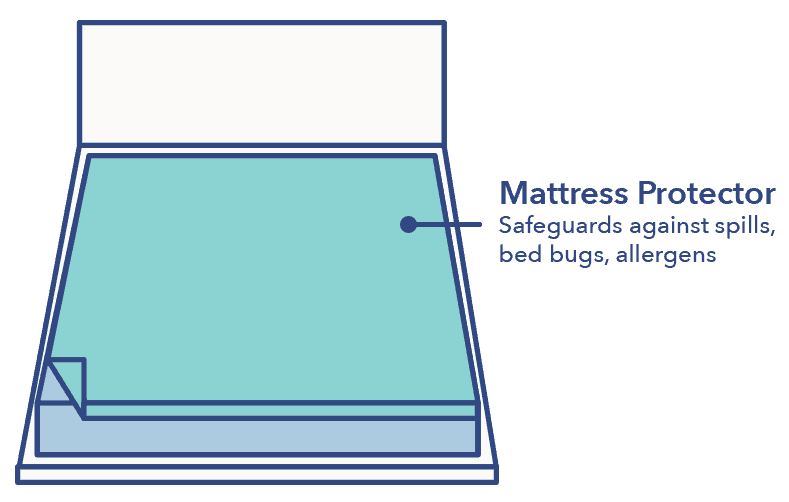 Additionally, you'll want to make sure to spot clean your mattress regularly. Sprinkle it with baking soda and vacuum it for quick odor elimination. Consider bleach or enzymatic cleaners for the harder-to-clean areas. Proper maintenance of your mattress will ensure that you are getting the most for your money and it will last you for years to come.
Recap: The Best Mattresses for the Money of 2021
Final Thoughts
That about does it for this round-up! At the end of the day, "value" is what you make of it, so figure out what's most important to you in a mattress and go from there — price, like pressure relief, quality of materials, firmness, and support is just one of many factors to consider when making your purchase.
And remember, the longevity of your mattress is ultimately in your hands, so take care of your new bed and it'll be sure to take care of you right back.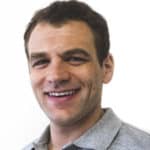 Logan is the content director of Sleepopolis, which means he not only reviews new mattresses every week, but also curates all the comparisons, best of pages, and video guides on the site. He takes a straightforward, honest approach to his reviews and endeavors to give viewers an objective look at each new product he tries out. Logan has perfected his method by personally testing over 200 different mattresses, so he's not only able to discern the overall vibe of a specific bed, but to contextualize its feel within the bed-in-a-box market as a whole. When he's not hopping on a new bed or working with our editorial team to whip up an engaging sleep education guide, you can find him reading books on world history, walking his dog Pepper, or searching for the best cheeseburger in New York City.