Buying a mattress is a big decision, but there's no reason to throw money away on overpriced mattresses that under-deliver or rely solely on powerful brand names to reel you in. There are a few factors you can consider when looking for the best mattress for your money that will help to guarantee that you make the right choice for your body and your budget.
Different mattress types play a large role when considering the best value mattress. Coil, memory foam, latex foam, hybrid, and pillowtop are among some of the most popular styles in today's market. In addition to mattress types, there are a few top qualities to look for in good value mattresses- layered construction, material longevity, and warranty are just a few things to consider. By asking the right questions, you can narrow down the sea of mattress choices until you find your best mattress for the money! Let's get started.
Want to just see the recommendations? Click here to jump down to the bottom
What kind of mattress type is the best value?
While there isn't a definitive answer to this, there are a few things that are good to know about each mattress type.
Coil / spring mattresses are the most traditional and have layers of steel coils that help to provide distributed support to your body. Sometimes, these coils can even be wrapped in foam for added comfort and pressure relief. While innerspring mattresses are typically the least expensive, they can mean restless nights if the coil count is too low or if it uses poor quality materials to separate your body from the hard coils. In addition, you can plan on replacing an innerspring mattress after only 8 years.
Memory foam mattresses are another option when shopping for the best value mattress. These mattresses are comprised of layers of memory foam that reacts to the complex contours of your body while you sleep. These can be more expensive than the innerspring mattress, but many people find the added foam layers to soothe aching back or joint pain through their exceptional pressure relief. A good memory foam mattress should last you about 10 years.
Latex foam mattresses are similar to memory foam mattresses in that both styles are made up of foam layers. Unlike memory foam, latex responds a bit quicker when you toss or turn during the night. In addition, latex tends to sleep a little cooler than memory foam. A good latex foam mattress may be a little costlier upfront, but you may find it's worth the investment, as it should last you upwards of 12 years.
Hybrid mattresses are a blend between memory foam and latex. These tend to be a good mattress for your money by combining what people love most about each foam mattress type. Take the support and pressure relief of a good memory foam mattress and combine that with the cooling and quicker response time of a latex foam mattress and you may find your perfect value mattress. Hybrids can include coils + foam or varying types of foam. A good hybrid mattress will still last you about 10 years.
Pillowtop mattresses can come in many different styles. They are characterized by the plush pillowtop cushion that is sewn into the top of the mattress and can be applied to innerspring, memory foam, latex or hybrid mattresses. When considering value, keep in mind that choosing a pillowtop mattress can mean a slightly lower than average life span. The pillowtop portion (especially traditional pillow tops) tend to be the first to go in terms of long-range performance. The soft, plush top layer can be supportive and comfortable, but when shopping for the best mattress for your money, that shorten lifespan is definitely something to think about.
What qualities should I look for in a great value mattress?
When you're trying to identify the best mattress for your money, be sure to consider these three critical factors- layered construction, material longevity, and warranty.
When analyzing the construction, look for thick layers of material that will stand the test of time. Most of today's top quality mattresses are around 10" thick or greater. Settling for something thinner may lead to problems like poor edge structure, sagging, and inadequate support while you sleep. While these types of mattresses may cost you less initially, their shorter lifespan will mean you must replace it sooner, costing you more in the long-run.
Material longevity is another important consideration. For instance, when shopping for foam mattresses, know your foam! There are layers of support foam, Avena foam, gel memory foam, latex foam, polyfoam, etc. The list goes on. Each foam has pros and cons- knowing the breakdown of these materials and how long they will last will help you make an informed decision about the value of a mattress. Check out my guide on how to choose a mattress, which goes in-depth on material types and the best scenarios for each choice.
Lastly, don't forget to look into a mattress warranty. A mattress's value may be exponentially greater if you find that there's a great warranty. When considering warranty you'll look at if the warranty covers full replacement or is it pro-rated, make note of the pro-rated terms. Look specifically at the sagging indentation level required before you may file a warranty claim. The best warranties cover full replacement for the entire life of the mattress, are usually at least 10 years long, and will cover any indentations 1.5″ of more. Warranties that have terms less than this are less value.
Be careful of long warranty periods that look too good to be true. Some companies will use 20 year, 30 year, or even lifetime warranties as a selling point. These types of warranties almost always use pro-rated terms and generally have indentation requirements that are 2″ or deeper. These are the types of warranty you do not want.
Do I have to buy a boxspring?
Do I even really need a box spring? This is a question a lot of shoppers are asking in today's market when shopping for the best mattress for your money. After all, the value is significantly greater if you don't have to immediately purchase a heavy boxspring to accompany any good mattress. In short, boxsprings are used to provide a good foundation and give extra height to a bed. To know for sure if one is required, be sure to check the warranty. If it's not required, you may be able to save yourself a few bucks by forgoing the boxspring altogether and opting for the sleeker look.
While you may not need a boxspring, you will want some type of foundation. wood foundations, minimal metal wire frames, platform beds, steel slat frames, wood slat frames, or adjustable bases can all get the job done equally well. If you do opt for a slat frame, make sure you find one with rigid slats that are no more than 3-4″ apart. These will provide the best support.
If you're not sure if your boxspring or current foundation is good enough, try sleeping one night with your mattress on the floor. The floor is an ultra hard surface and a good showcase of what great support for your mattress should feel like.
How can I make my mattress last?
One quick way to add instant value to your mattress is to take care of it. From day one, use a high quality mattress protector. Not only does this protect from spills and stains, but it also wards off bed bugs, dust mites, sweat, dirt, and other allergens that might try and make their way into your mattress. Make a point to wash your protector as often as you wash your sheets (at least every 1-2 weeks, ideally).
In addition, be sure to clean your mattress regularly. Sprinkle with baking soda and vacuum it for quick odor elimination. Look to bleach or enzymatic cleaners for the harder to clean areas. Proper maintenance of your mattress will ensure that you are getting the most for your money and it will last you for years to come.
What's the best value mattress for me?
Being on a budget doesn't mean you have to sacrifice quality, longevity, or comfort. Sleepopolis recommends the following best mattresses for your money.
| Mattress | Description | Price* | Review |
| --- | --- | --- | --- |
| | 2" Avena foam + 2" memory foam. Thin cover. Exceptional durability and longevity. | $865 | Read Review |
| | 3" Energex + 1" poly foam. Great response & bounce for great sex. | $599 | Read Review |
| | All latex comfort layer. 2" of Talalay latex + 2" of Dunlop latex. Traditional quilted top layer. | $712 | Read Review |
| | 3" of memory foam top layer. Slower response, more of a memory foam feel. | $552 | Read Review |
| | 3.5" gel memory foam + 2.0" polyfoam. Thick comfort layers. Very classic memory foam feel. Slow response. | $489 | Read Review |
| | 0.75" quilted cover + 3" Energex + 6.25" support foam | $299 | Read Review |
*Prices are Queen size + include any available Sleepopolis coupon codes
While the construction types vary between these mattresses, all of them fall under $850. The $500-$850 price range provides a nice balance of quality and performance vs. price in my opinion. You get the high end durable materials that will ensure you have a mattress that goes for at least 8-10 years, but you don't have to pay for extra bells and whistles you don't necessarily need. If you do decide you want to spend a little more money check out my guide on the overall best mattress. It includes many of these in addition to a few other more pricey choices.
The following two tabs change content below.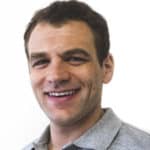 Logan Block
Logan is the director of content at Sleepopolis and the main mattress man around these parts. He's a big fan of sleeping in many sleeping positions and weightlifting.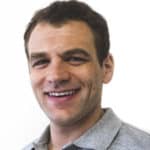 Latest posts by Logan Block (see all)