On a mission to create "tomorrow's mattress," Nolah decided to ditch the standbys of yore (namely memory foam & latex) and develop a new substance that would best them both. Their solution? Nolah AirFoam™, a material that mimics the body contouring principles of memory foam without overheating.
In this review, I'll explore how this proprietary foam feels to see if it makes for a comfortable mattress. I'll also test the bed for firmness, pressure relief, bounce, and motion transfer, so you'll know 100% without a doubt if it's the mattress for you!
Keep reading below for my full review of the Nolah original 10" mattress. Or skip to my review summary to save time.
Up to $800 Off + 2 Free Pillows!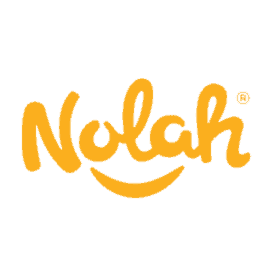 A soft, supportive construction makes the Nolah mattress especially good for back sleepers. 
Is the Nolah a Good Mattress for You?
Before we get in too deep I want to let you know who I do and don't recommend the Nolah mattress for. Take a look below to learn if this mattress might be a good fit for your sleep needs.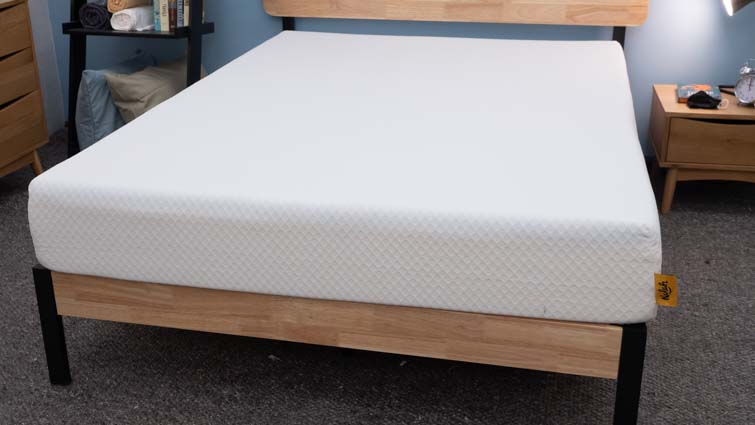 Who I recommend the Nolah mattress for
Who I don't recommend the Nolah mattress for
Up to $800 Off + 2 Free Pillows!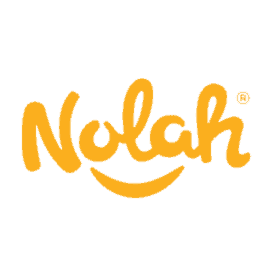 A soft, supportive construction makes the Nolah mattress especially good for back sleepers. 
What Does the Nolah Mattress Feel Like?
The first thing I test in a mattress is its firmness, or feel. Firmness is one of the most important metrics in a mattress, but it is also quite subjective! A mattress will feel different depending on your body weight, shape, and preferred sleeping position. For reference, I'm 5'9", about 125 lbs, and prefer to sleep on my side.
Below, you'll see me rate the Nolah on the mattress firmness scale, which ranges from 1 (softest) to 10 (firmest). For reference, the industry standard for medium firmness is 6.5 out of 10.

I rated the Nolah as a 6.5 out of 10, meaning this is a true medium-firm mattress. I tend to find mattresses that feature memory-foam like materials a bit firmer than the average sleeper, so someone a little heavier than me might think the Nolah feels more medium-soft. If you weigh 150 lbs or more, I'd keep that in mind when purchasing a Nolah. My height-weight ratio is a bit lighter than average, and that can affect how I experience a bed!
Nolah's cooling AirFoam™ comfort layer contributes to its medium-firm feel. It has a slow response to pressure like traditional memory foam, but feels just a little bit bouncier.
While I don't think this mattress has enough responsiveness for combination sleepers looking for a super bouncy feel, combo sleepers who don't mind a bit of sinkage could like the Nolah. I didn't find it too difficult to change positions on this bed.
In general, I think the Nolah could work for a lot of sleepers. Back and side sleepers especially might appreciate the body-contouring hug this mattress offers.
Testing the Nolah Mattress
To give you a more objective look at this bed I ran it through a few additional tests. Below, I'll describe the results of my pressure relief, motion transfer, and edge support tests.
Pressure Relief
My pressure relief test includes a color-coded pressure map that I spread on top of the Nolah. This map uses blue, green, yellow, and red to showcase the pressure that different areas of my body feel when lying down on the mattress in whatever position I choose. Blue is low pressure, green and yellow are in the middle, and red is high pressure.
Ideally, I would love to see blue across my entire body in all positions. A mattress that doesn't put a lot of pressure on your shoulders, hips, or lower back will help you avoid pain and stiffness.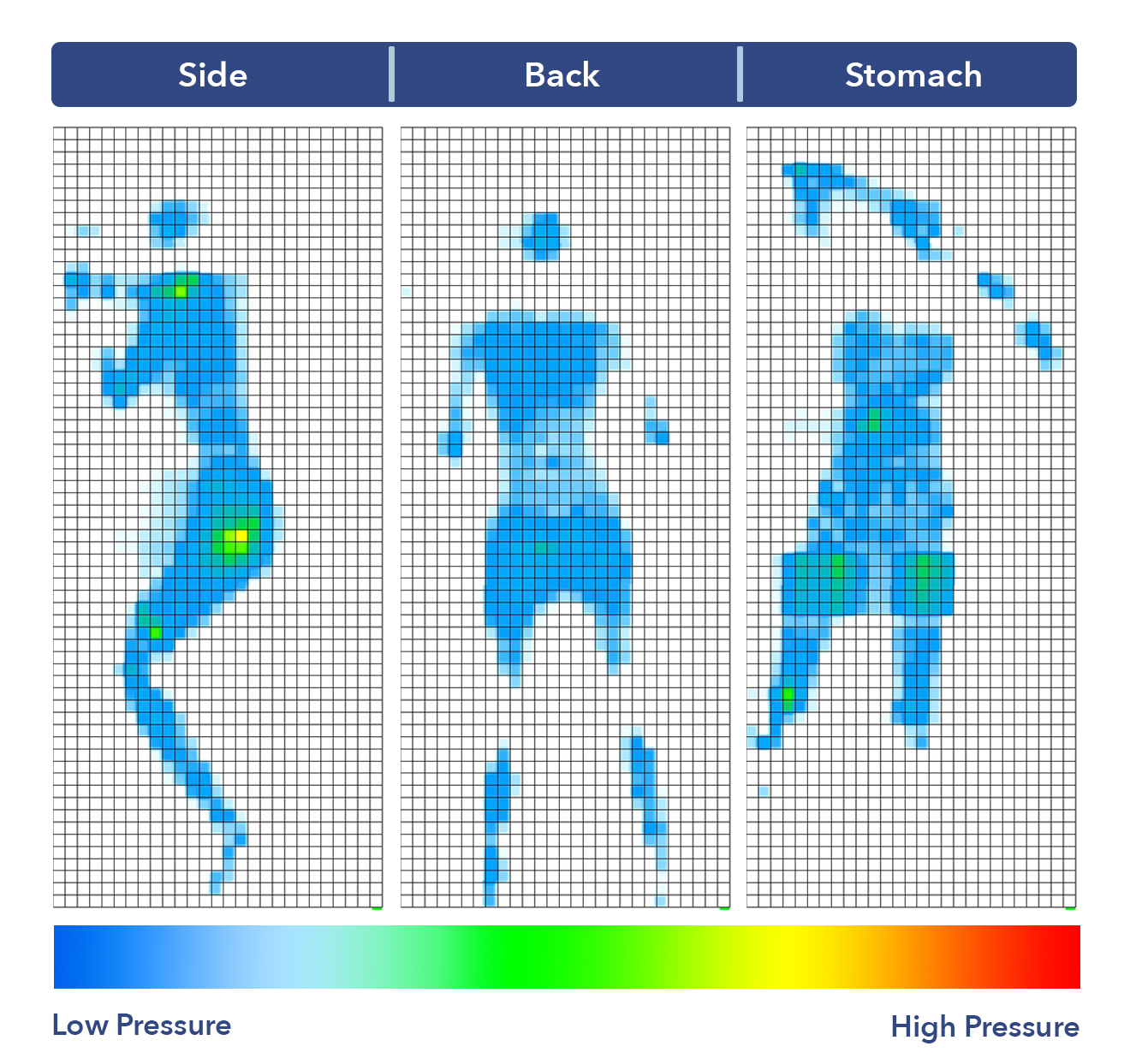 Back — As you can see the map is all blue on my back. The Nolah felt great on my lower back, and really filled in my lumbar region with some body-contouring support. I'd highly recommend this mattress to back sleepers looking for a softer foam feel.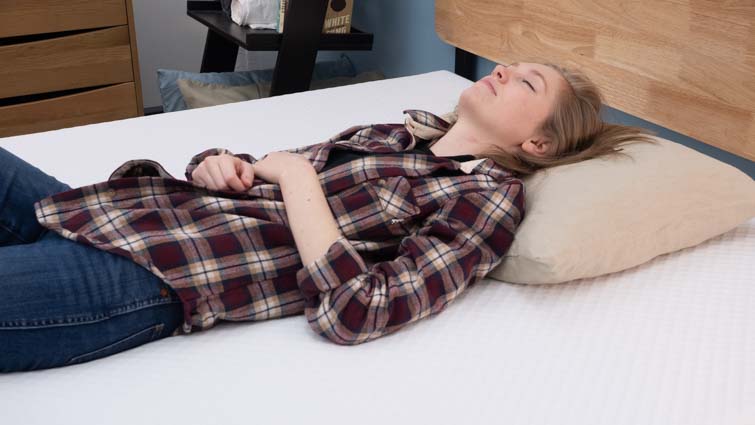 Side — As you can see the map ranges into yellow at my hips when I'm on my side, which indicates some stress on that pressure point. I definitely did feel a bit of pressure building around my hips on this mattress, but I felt very comfortable around my shoulders (which is normally where I feel sore when side sleeping). If you're a side sleeper who doesn't like an overly-plush feel I think you could be happy on this Nolah. I'll also note that according to Nolah's site this mattress is specifically designed for side sleepers. So side sleepers closer to 150 lbs could avoid any pressure in the hip area on the Nolah.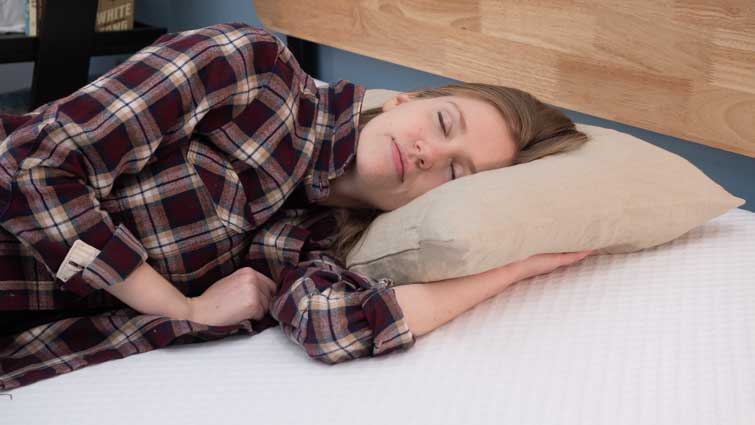 Stomach — The pressure map is all-blue when I'm on my stomach, but that reading might be skewed because I'm a lighter sleeper. I could feel my hips sinking into the mattress, which is something stomach sleepers need to avoid. They need to keep their hips level with their shoulders to achieve a neutral spinal alignment, so this mattress is a bit too soft for these folks.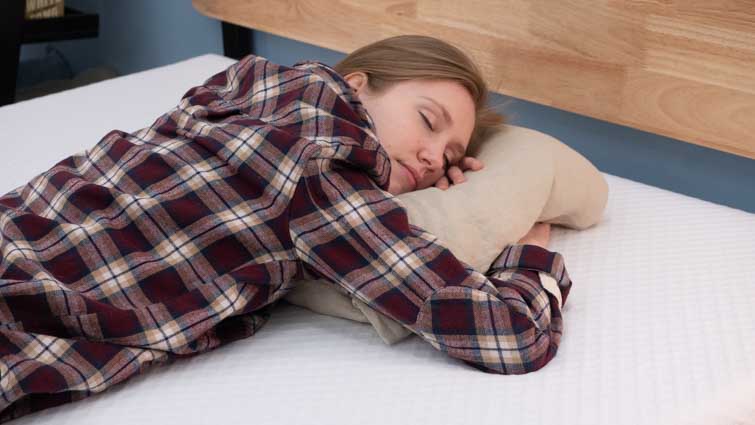 Motion Transfer
Motion Transfer helps me understand how a bed will feel to a sleeper with a restless partner. I am looking for a good motion isolation score, which means that someone sleeping restlessly on one side of the bed won't bother their partner.
In this test, I place a seismometer on one side of the Nolah and drop a steel ball ball from varying heights. Let's see what kind of motion the seismometer picked up: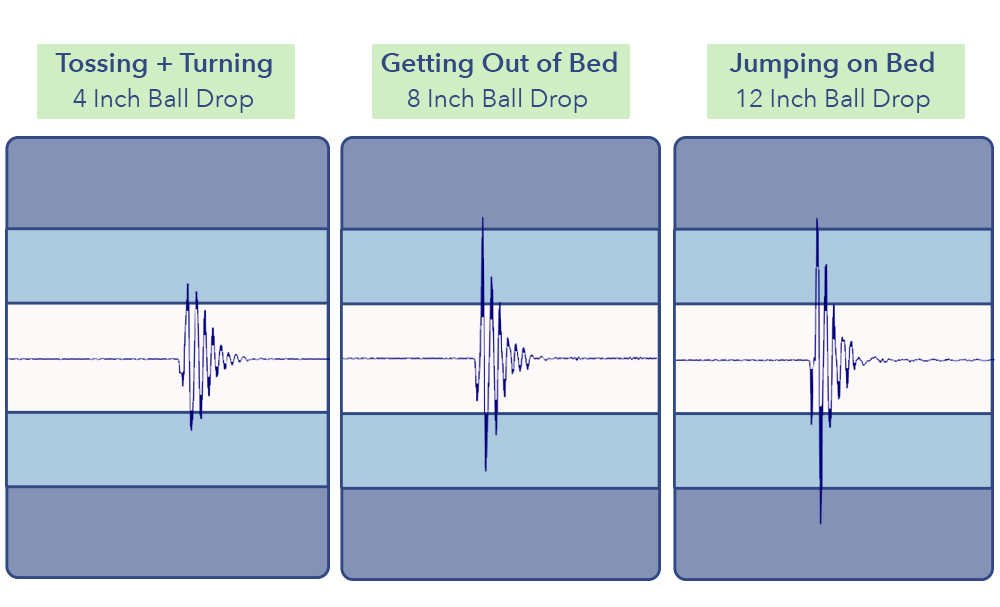 I was happy with these motion transfer results. The Nolah did a great job quickly isolating motion across the mattress. This is a great sign for couples, as you're unlikely to be disturbed by a restless partner on this bed.
Edge Support
Next up is my edge support test. Edge support is a measure of whether or not you'll be able to sleep all the way on the edge of a mattress without the sides collapsing under your weight. A mattress with great edge support will feel a little bigger because you have more surface area to sleep on.
The Nolah had fairly average edge support for a foam mattress. I felt a bit unstable on the edge of the bed, but not like I was about to fall off. If you're looking for a bed with really strong edges, I'd look for something with reinforced foams or pocketed coils.
Up to $800 Off + 2 Free Pillows!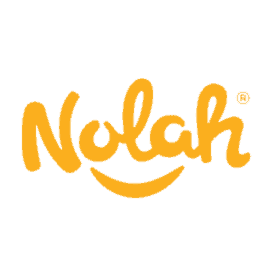 A soft, supportive construction makes the Nolah mattress especially good for back sleepers. 
What is the Nolah Mattress Made Of?
The Nolah is a mattress in a box built with three distinct foam layers. Each layer is CertiPUR-US® certified, which means the Nolah's foams are free from heavy metals and harmful chemicals. Below, I'll break down each layer individually.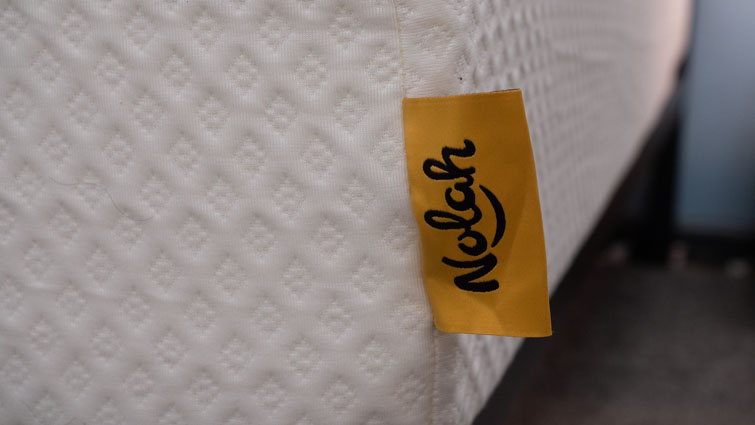 Cover — The Nolah is made with a Tencel cover. This cover is breathable, absorbent, and wrinkle-resistant. And Tencel is a fabric made from recycled materials, which is a nice perk for eco-friendly shoppers.
Comfort Layer — Next up is a top layer of Nolah's proprietary AirFoam™. This layer offers some nice body-contouring and sinkage. AirFoam™ doesn't trap body heat like traditional memory foam, so this mattress could be especially nice for hot sleepers. Nolah also touts this foam as being especially well-suited to side sleepers, which could be a perk for these folks.
Transition Layer — Below that is a layer of Nolah's high resilience foam. This foam is bouncy and durable, like latex. This layer eases the sleeper down onto the Nolah's firm support layer.
Foundation Layer — The Nolah's base layer is made of high-density foam. This is a common support foam in many bed-in-a-box mattresses and provides overall structure and stability to the mattress.
My Final Thoughts about the Nolah Mattress
Before we wrap things up, I want to leave you with a few of my favorite things, and a few of my complaints, about the Nolah Original.
My favorite things about the Nolah mattress
I really enjoyed the body-contouring hug the Nolah mattress offered, especially while I was on my back. If you're someone who struggles with back pain, the Nolah could be a good solution for you. In general, I'd say back and side sleepers could especially enjoy this mattress.
I also really appreciated the cooling technology and motion isolation the Nolah offered. Together, I think these features make the Nolah a really great option for couples. It's medium-firm feel should feel comfortable to many different sleepers, which is another bonus for anyone who sleeps with a partner.
My complaints about the Nolah mattress
I don't think the Nolah will be perfect for everyone. I tend to prefer a slightly bouncier mattress, so if you are looking for a super responsive bed you might not be happy on the Nolah. That said, I do think the Nolah was pretty responsive for an all-foam bed, so combination sleepers who like a little hug might really like the Nolah Original.
I'll also note that the Nolah is an all-foam mattress, so heavier sleepers especially might not find the Nolah as durable as an innerspring or hybrid mattress. If you're someone looking for firmer support, I'd steer you away from the Nolah.
How Much Does the Nolah Cost?
Price is an important consideration when choosing any new mattress. Take a look at the chart below to compare prices and sizes. And be sure to check out our Nolah discount code to get a good deal!
Price listed will be before discount or offer for each size.
Up to $800 Off + 2 Free Pillows!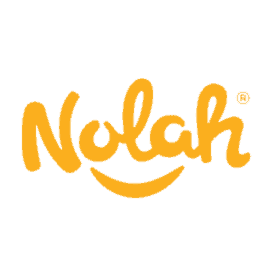 A soft, supportive construction makes the Nolah mattress especially good for back sleepers. 
| Size | Dimensions | Price |
| --- | --- | --- |
| Twin | 38" x 75" x 15" | $649 |
| Twin XL | 38" x 80" x 15" | $799 |
| Full | 54" x "75" x 15" | $899 |
| Queen | 60" x 80" x 15" | $1,149 |
| King | 76" x 80" x 15" | $1,249 |
| Cal King | 72" x 84" x 15" | $1,249 |
Nolah Mattress Policies and FAQs
Does Nolah offer a Warranty?
Yes, Nolah offers a lifetime warranty, which is a great perk.
How does the original Nolah mattress ship?
Shipping is free and your Nolah will be delivered compressed in a box.
Does Nolah offer a sleep trial?
Yes, Nolah offers a 120-night trial period. Nolah does request you try the mattress for at least 30 days before making a return so you can appropriately break it in.
Does the Nolah mattress need a box spring?
No, you don't need a box spring with this bed, any hard flat surface will work to support it. You can also use a slatted bed frame.
Does the Nolah smell?
Like most online mattresses that arrive compressed in a box, the Nolah does have an off-gassing period. But any smell should dissipate a few hours after this mattress decompresses.
Can you flip the Nolah?
No, you can't flip this bed, the Nolah Original is built from the top down. But Nolah does offer a flippable mattress called the Nolah Signature, which you can learn about in the Nolah Signature mattress review.
Up to $800 Off + 2 Free Pillows!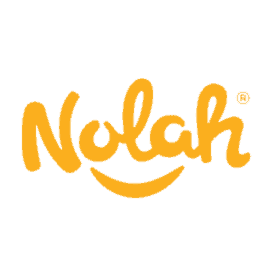 A soft, supportive construction makes the Nolah mattress especially good for back sleepers. 
Nolah Mattress Vs.
It's always a good idea to compare a potential new mattress to a few competitors on the market. Below, I'll compare the Nolah to another soft foam bed, the Nectar mattress.
Nolah Mattress vs Nectar Mattress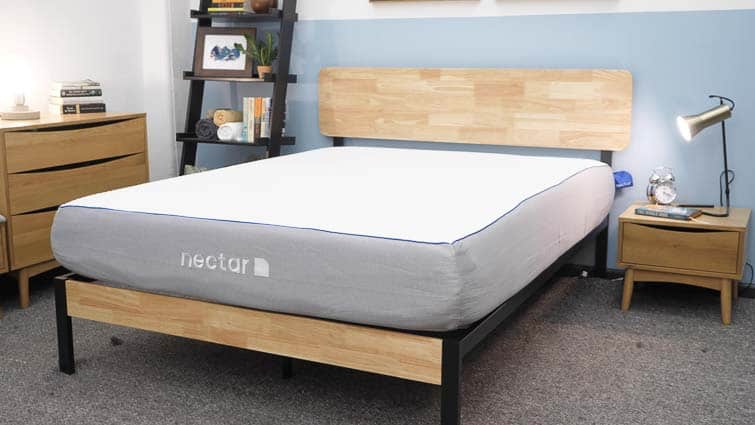 Other Models from Nolah
Nolah Sleep offers the and Nolah Signature the Nolah Evolution in addition to the Nolah Original. Read on below to learn more about both of these beds. Nolah also sells adjustable bases, pillows, and mattress protectors, which you can explore on their site or in our Nolah pillow review.
Nolah Original Mattress vs Nolah Signature Mattress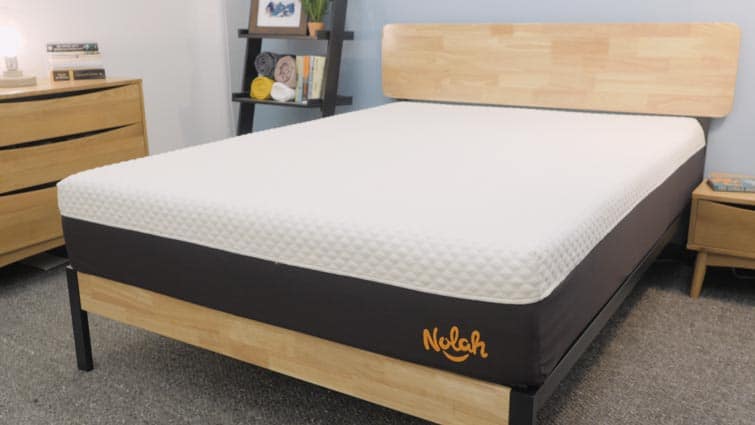 Nolah Original Mattress vs Nolah Evolution Mattress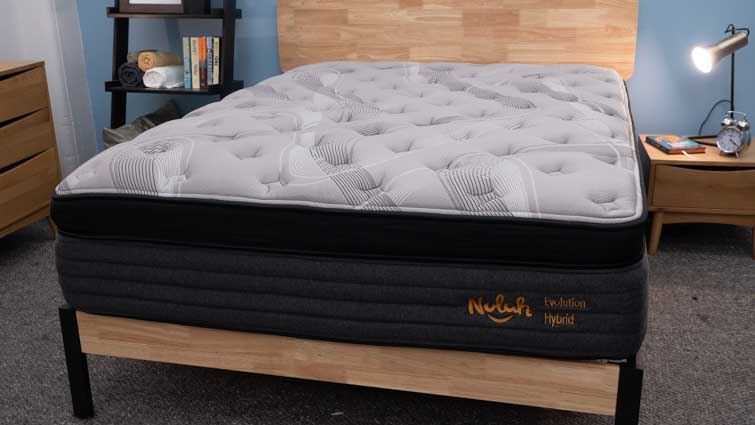 Up to $800 Off + 2 Free Pillows!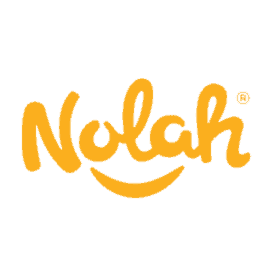 A soft, supportive construction makes the Nolah mattress especially good for back sleepers. 
Still on the fence about the Nolah? Take a look at how we rated a few of its features in the chart below.
Nolah Mattress
Materials

Comfort

Support

Value

Cooling

Edge Support

Trial

Warranty