How To Cool Down a Room At Night For Your Best Sleep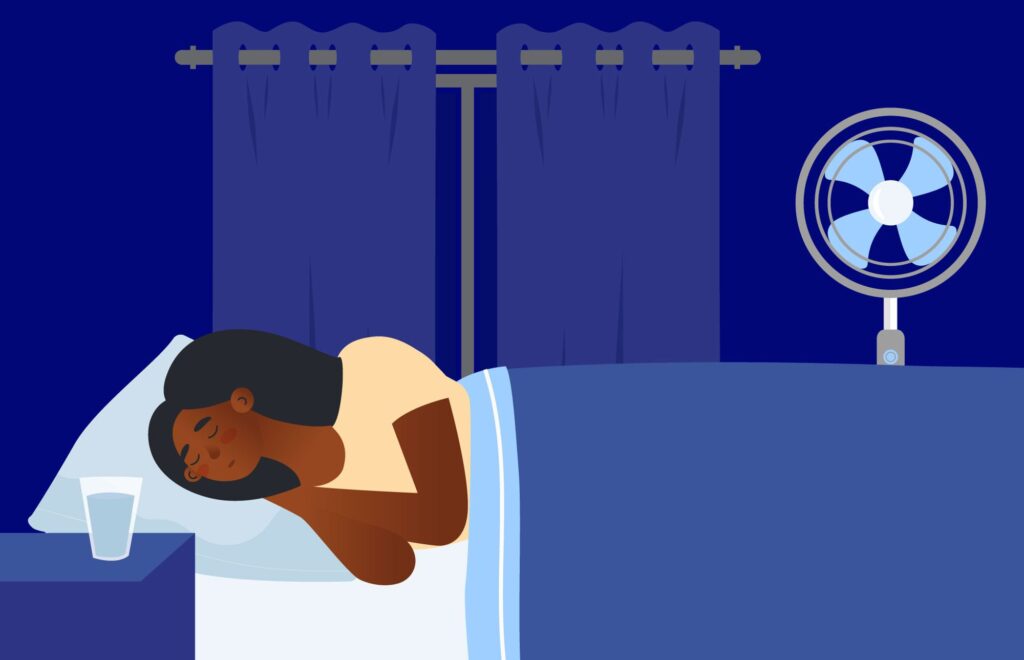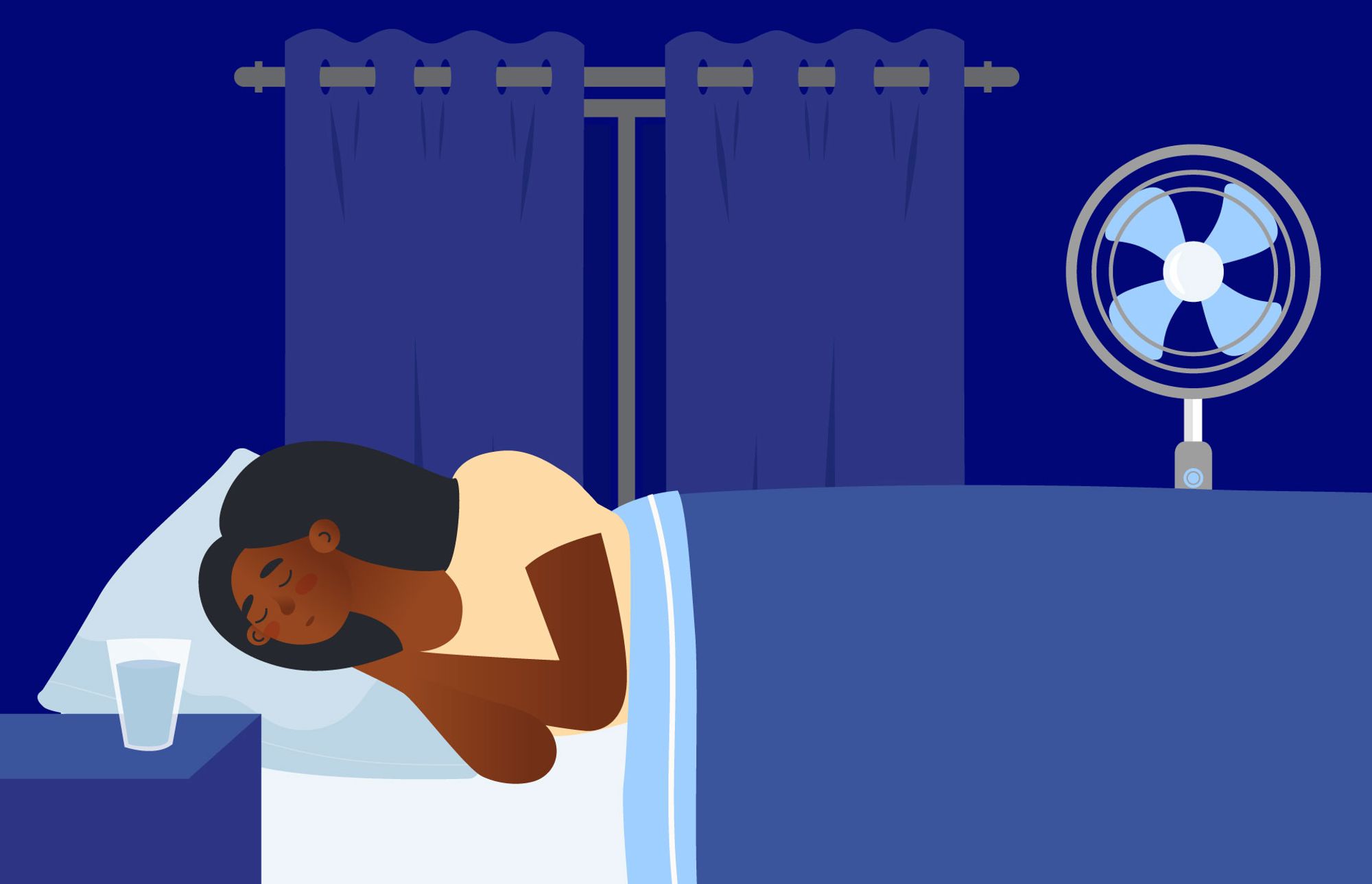 If you've ever woken up feeling exceptionally well rested, chances are high you spent the night in a cooler room. Why? Temperature can directly affect sleep quality, and cooler—though not cold—is often better. It's one of several key factors that contribute to a good night's sleep thanks to its relationship with your circadian rhythm. We spoke with Audrey Wells, MD, founder of Super Sleep MD, to learn more about why cooler temperatures invite better sleep, plus her tips for the best way to cool down a bedroom.
The Ideal Sleep Temperature
"The best temperature varies from person to person, but optimal sleep generally occurs in cooler temperatures," Wells tells Sleepopolis. "Personal preference, age, health conditions, and climate (including humidity) can influence what feels comfortable."
While the exact number can vary from one person to the next, the general recommendation is somewhere between 60 and 67 degrees Fahrenheit for comfortable sleep. Why that temperature range? It's related to the body's process of thermoregulation, or its ability to manage its core internal temperature.
Why Do I Sleep Better in a Cold Room?
Thermoregulation is linked to the circadian rhythm, a system that manages our sleep-wake cycles. "A drop in core body temperature is a signal for sleep, and this naturally occurs as part of the circadian rhythm in the evening," says Wells.
But external sleeping temperature can affect the body's ability to regulate itself, which is why a room that's too hot or too cold can make it hard for the body to cool down in preparation for sleep and set you up for a disruptive night. A study from 2017 looked at survey answers from 765,000 participants and found that abnormal sleeping patterns are most common during hot summer months, likely because it can be harder for the body to cool itself at night.
Thermoregulation affects alertness, too. "Body temperature naturally reaches a low point about two hours before a person's usual wake-up time," says Wells. As morning comes, body temperature naturally begins to rise in preparation for waking.
The Benefits of Sleeping in a Cool Room
Since sleeping in a cooler room complements thermoregulation and the sleep-wake cycle of the circadian rhythm, you can expect a few benefits. A dip in core body temperature signals to the body that it's time to sleep, and going to bed in a cooler room helps expedite that process, making it easier to both fall and stay asleep.
"An uncomfortably warm room has the opposite effect," says Wells, because rising body temperature is associated with arousals and awakenings, which can lead to restless nights.
Cooler bedrooms may also other a handful of other benefits, including:
Reduced dehydration overnight.

A warm bedroom that raises your body temperature can trigger sweating as the body works to cool itself down. That means you're losing body fluids through the night. A cool bedroom sidesteps this issue and helps maintain hydration while you sleep.

Supports weight loss and reduces risk of metabolic disease.

Cooler temperatures mean the body has to work a little harder to maintain its optimal core body temperature. A small

study

from 2014 looked at the effects of different sleep temperatures on a group of five healthy men over a four-month duration. Researchers found that cooler temperatures (around 66 degrees Fahrenheit) activated brown fat, which is used to burn calories when the body needs to raise its temperature. The cooler temperature also improved metabolic response in the study's participants, which could mean a reduced risk of metabolic health issues like diabetes.
How to Cool Down A Room at Night
If you're sleeping hot but aren't interested in cranking the air conditioner all night, you have other options for keeping your room cool.
Try cooling bedding.

A

mattress

with cooling materials and technology is a great place to start, but you can try a

cooling mattress topper

and pillow if you aren't ready for a complete upgrade. Top it with breathable

linens

and a lightweight comforter or duvet. In warmer months, swap out the comforter entirely for a light blanket or even a flat sheet.

Sleep in cool pajamas or naked.

Lightweight, minimal pajamas — or even nothing at all — keeps the body cooler for more comfortable nights.

Keep the window open.

If nighttime temperatures are in the right range for great sleep, opening the window is an easy way to set yourself up for a great night. Bonus — it's free! Just be mindful of any

allergens

that might cause the sniffles during certain seasons.

Invest in a fan.

Circulating air can make a big difference. If you don't have a ceiling fan and you aren't interested in installing one, a reversible air-flow fan is a great option. Look for the window insert option, which is easy to install and remove as the seasons change. Even a plug-in oscillating fan can help keep a light breeze going for cooler nights.

Consider a portable AC unit.

Stand-up AC units are portable, which is a big plus, and will help ensure you can set your room temperature to your precise preference for better sleep.

Add blackout shades.

If your room tends to heat up during the day, installing

blackout shades

may help. By blocking the light (i.e. heat) sources during the day, you may find it's much cooler than usual.
Tips for Cooling Down As a Hot Sleeper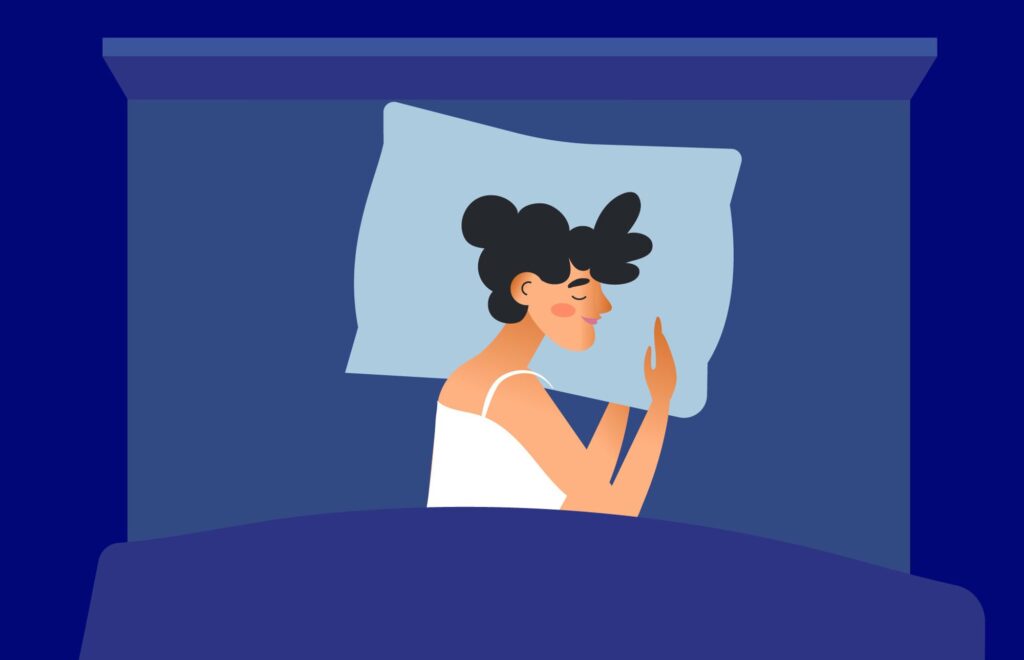 If you routinely wake up feeling overheated and sweaty, there are a few best practices that can help you stay cooler. Wells recommends experimenting with your thermostat, sleep clothes, and bedding to determine what works best. Opt for breathable, temperature-regulating fabrics, like bamboo, or try sleeping naked.
"A warm bath or a shower in the evening can help with getting to sleep," says Wells. "The blood vessels in your extremities will dilate in the warm water, and this helps to release heat from your skin and cool off your core body temperature."
She also has a tip if you're feeling uncomfortably warm in bed. "Put a cold pack over your eyes and upper face," she suggests. "Cooling the palms of your hands and feet also works to decrease your body temperature quickly."
FAQs
Is it bad to sleep in a cold room?

As long as you feel comfortable, it's not a problem to sleep in a cold room — a temperature between 60 and 67 is actually the recommended sleep temperature. If you experience disruptive sleep because you're waking up chilled, that's a sign that you need to warm up with a heavier blanket, pajamas, or by adjusting the room's temperature.
What happens if you stay in a cold room for too long?

Staying in an excessively cold room for too long could lower your body temperature too far. In a worst-case scenario, that can lead to hypothermia, which is when the body loses heat faster than it's able to produce it. In that case, the brain becomes affected, and it can be difficult to move or think.
Does sleeping in a cold room make you have nightmares?

Luckily, there's no clinical data to support the theory that sleeping in a cold room gives people nightmares.
The Last Word From Sleepopolis
There's no question that better sleep is associated with cooler room temperatures, but it may take a little trial and error to find the perfect sleep temperature for you. Experiment with our tips above to regulate your room temperature and see if your sleep quality doesn't dramatically improve.
Sources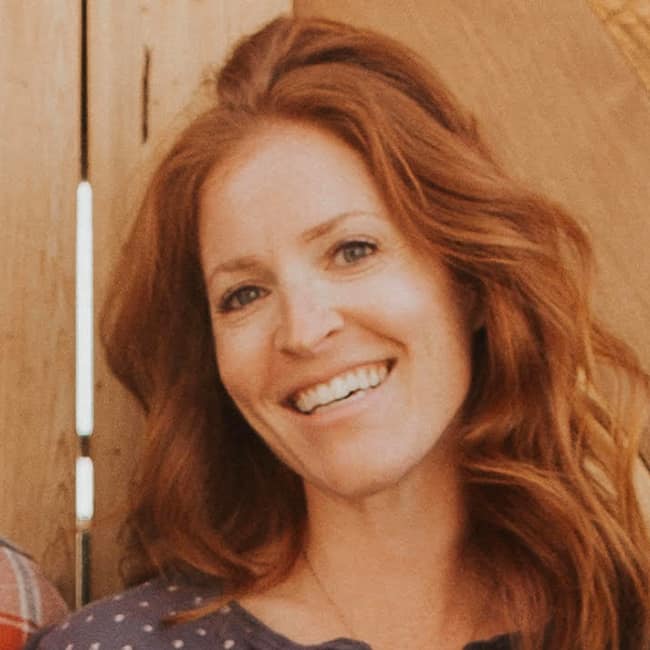 Jessica Timmons
Jessica Timmons has been working as a freelance writer since 2007, covering everything from pregnancy and parenting to cannabis, fitness, home decor, and much more. Her work has appeared in Healthline, mindbodygreen, Everyday Health, Pregnancy & Newborn, and other outlets. She loves weight lifting, a good cup of tea, and family time. You can connect with her on her website, Instagram, and LinkedIn.