After spending the past few months examining and trying a variety of blackout curtains, I am ready to share my thoughts on the best options for all sleeping and brightness scenarios. From day slumber needs to ideal napping environments to cozy home theaters, I have identified the brands that work in almost every scenario.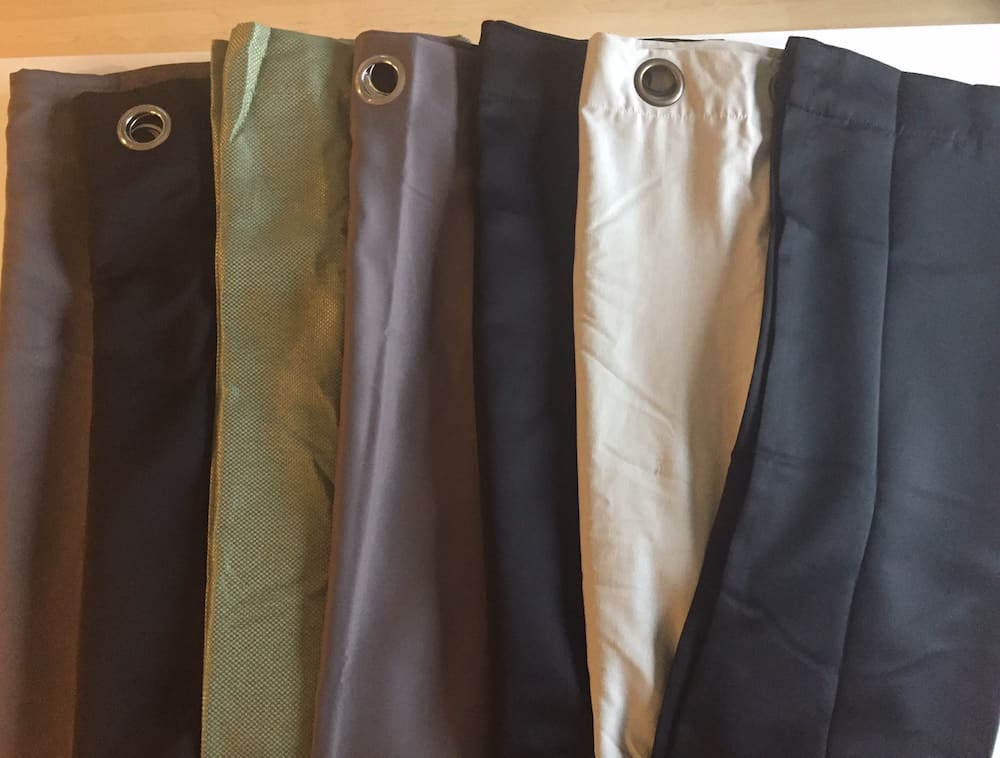 Best Blackout Curtains Top Picks
With two young babes and a home that streams in light (even in the PNW) during summer months, we have resorted to all sorts of options to keep our space dim and cool during the warmest times of the year. What I am new to is quality blackout curtains. Until now, I thought there were only two, similarly unattractive, options in this category of interiors. Thankfully for both you and me, there are variety of blackout curtains to solve most lighting and sleep dilemmas. Some are more effective than others, but each has an area of expertise.
My unofficial test for all the blackout curtains was consistent, but by no means scientific. I have a light sleeper under my roof, who also happens to nap daily. To test most of the curtains I hung them in his room and measured two things: 1. How long it took him to fall asleep, and 2. How long he slept once he was down. The exception to this was the Eclipse curtains, which upon opening became instant home theater front runners.
After the "nap test", I then hung the curtains in my own room and in my dining room to see how well they blocked light in both (very bright) rooms. Based on all three areas and criteria, plus the colorway available and the measurements of the curtains, I was able to assess which curtains were best for what area. Read on to hear my more detailed thoughts on the top picks.
Best For Night Shift/Day Sleepers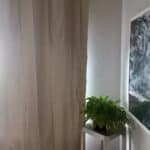 Tomorrow Sleep Blackout Drapes
If the Total Black Out curtains are the heavyweights in this division, then the Tomorrow Sleep Blackout Drapes are the welterweight champs. The Tomorrow Sleep curtains are just as effective, but a little leaner, a little more sleek and a little more polished. This is the curtain that meets both the blackout needs and your designer tendencies, though perhaps not the 100% blackout, it comes pretty darn close and looks good while doing so. Learn more in my full Tomorrow Sleep Blackout Drapes review.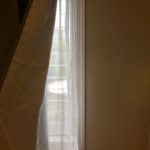 Total Black Out Curtains
The literal heavy weight of the products reviewed, Total Black Out curtains are hefty in both LBS and light blocking (they don't say 99% for nothing). When working night shifts or having a role/lifestyle that requires sleeping during the day, you really want a product that will ensure a restful sleep, Total Black Out curtains are made for this type of need. Bulky and effective, there is a reason that customers invest $35 per panel, which is a larger investment than most of its industry counterparts, it is because the Total Black Out curtains truly get the job done. Learn more in my Total Black Out Curtains review.
Best For Heat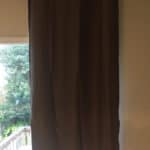 Nicetown Thermal Blackout Curtains
Blackout curtains that don't read "blackout curtains" and that succeed at insulating. The Nicetown thermal blackout curtains offer a strong option for both blocking light and maintaining room temperature, something that not all brands succeed at accomplishing, especially at an affordable price point. Added bonus, the Nicetown curtains look great – making it the only design on this list that is a triple threat: great for blocking light, maintaining heat and good design. Learn more in my Nicetown Thermal Blackout Curtains review.
Best For Nursery/Kids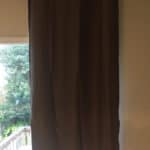 Nicetown Thermal Blackout Curtains
Nicetown has created a great blackout curtain for stylish parents. Offered in a wide array of colors this style blocks light while giving you lots of design versatility. The length options are an added bonus! We tried out the 63" length, which was just out of reach for little hands.
Learn more in my full Nicetown Thermal Blackout Curtains review.
Best For Noise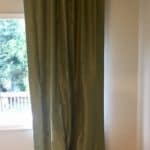 Total Black Out Curtains
The aforementioned weight of these curtains make them adept at many things, top of that list is insulation from sun, extreme temperatures and noise. While not the equivalent of sound-proofing, the thickness of these curtains drowns out both day and night time noises. An overall great investment – let's call it like it is, Total Black Out Curtains are the MVP of the blackout curtain industry.
Best For Home Theater or Basement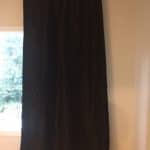 Eclipse Blackout Curtains
I chose the Eclipse Blackout Curtains for this category based on two criteria: looks and the ability to dim a room, versus completing blackout it out. The Eclipse are a great length, incredibly affordable and could work as well in a home theater as they good on french doors. Essentially they are the go-to for interior dimming and for the price, they look nice. Added bonus: they won't break the bank if wear and tear warrants a replacement. Learn more in my Eclipse Blackout Curtains review.
Best For Design Savvy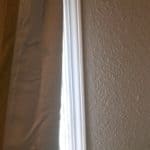 Tomorrow Sleep Blackout Drapes
The only blackout curtains reviewed that are created by a company that specializes in sleep and has 7 different product lines to prove it. As I mentioned in their individual review, Tomorrow Sleep is the cadillac of curtains. They are thicker, but not like your coat or favorite quilt, so they have the benefit of looking like regular designer curtains, even though they are lined. Unlike the other options, they use materials other than polyester in their fabric so their "linen" style actually has linen in the fabric blend, and looks and feels, you guessed it, like linen. While they are the most expensive of the curtains reviewed, at $45 per panel, they are still a steal for the look and feel of designer quality curtains that work hard for their money. Learn more in my full Tomorrow Sleep Blackout Drapes review.
Since I am admittedly new to the blackout curtain world, I was impressed by the number of quality options currently on the market. Any of the options mentioned in this round-up will work for most people and families, though it seems extra care really needs to be taken in the day sleeper category. With that said, it really comes down to preference of look and feel, and your budget. I hope that I have been able to narrow down that process for you, and please let me know if you have additional questions.
The following two tabs change content below.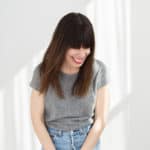 Amanda Gomes
Amanda Carter Gomes is a writer and editor living in Seattle. She spent much of her early career working marketing and as a creative consultant. Most recently Amanda launched and edits The Fold, an online publication for "women of an uncertain age and particular attitude" to fill the gap in content focused on women beyond the millennial age range.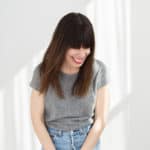 Latest posts by Amanda Gomes (see all)