If you're on the hunt for the perfect linen bedding, this review is for you. Linen is one of the world's oldest textiles, and has earned a reputation for great durability, breathability, and a distinctly coarse texture that softens over time. But how do you know which linen sheet set is the right fit for your body and your bedroom? Well, we're about to show you our top six favorite linen sheet sets and let you in on our tips and tricks for finding the best linen bedding on the market.
The Best Linen Sheets
Best Color Options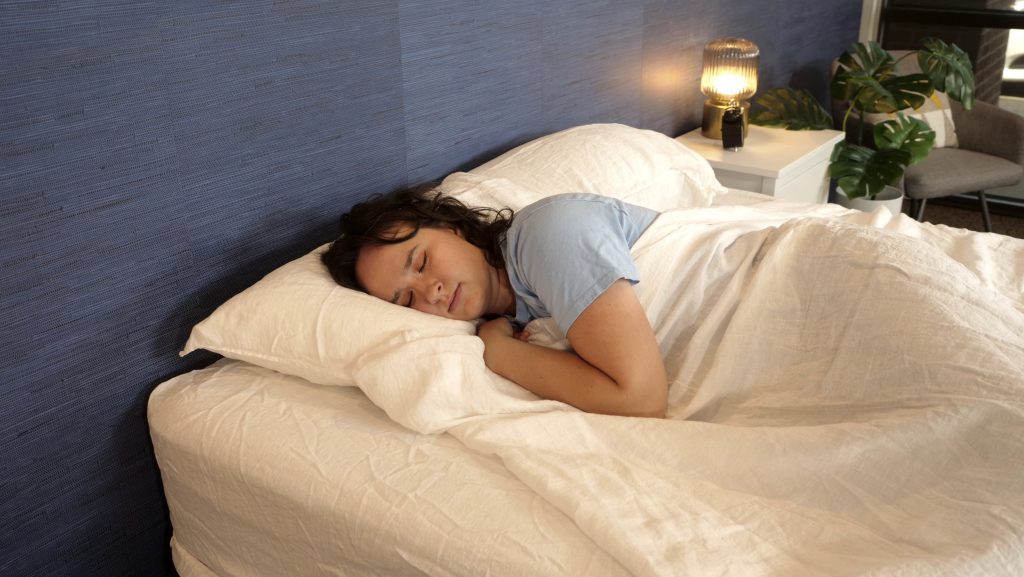 Brooklinen Linen Hardcore Bundle
Sleepers looking to boost their entire collection of linen bedding essentials might want to consider the Linen Hardcore bundle by Brooklinen.
This sheet set is made from 100 percent Belgian flax, pre-washed for extra softness, and strikes a cozy balance between slightly coarse and smooth. It's also one of the lightest, most breathable sets in this roundup! But the thing that we really appreciate about the Brooklinen bundle is the wide range of color options from which to choose.
This bundle is offered in twelve different colors, giving sleepers plenty of room to get creative. And when we say creative, we mean sleepers can mix-and-match different colors and patterns to curate their own unique bedding set.
We tested the white set, but nothing is stopping you from selecting each piece of bedding in a different color; it's your bedroom after all!
Intrigued? Can't blame you. Get the full scoop by reading our full review of the Brooklinen Hardcore Linen Bundle.
Pricing: Prices start at $423 for a bundle, and $249 for a sheet set. While the bundle is on the pricey side, we think it's a good deal for the amount of bedding you get with each order.
Perfect for: The hot sleeper who wants to curate a colorful linen bedding set.
Brooklinen Linen Hardcore Bundle

Brooklinen Linen Hardcore Bundle
Brooklinen's linen bundle sleeps cool and comes in great colors that you can mix and match to your heart's content! Enjoy 10 percent off your order with code SLEEPOPOLIS10!
Best Garment Dyed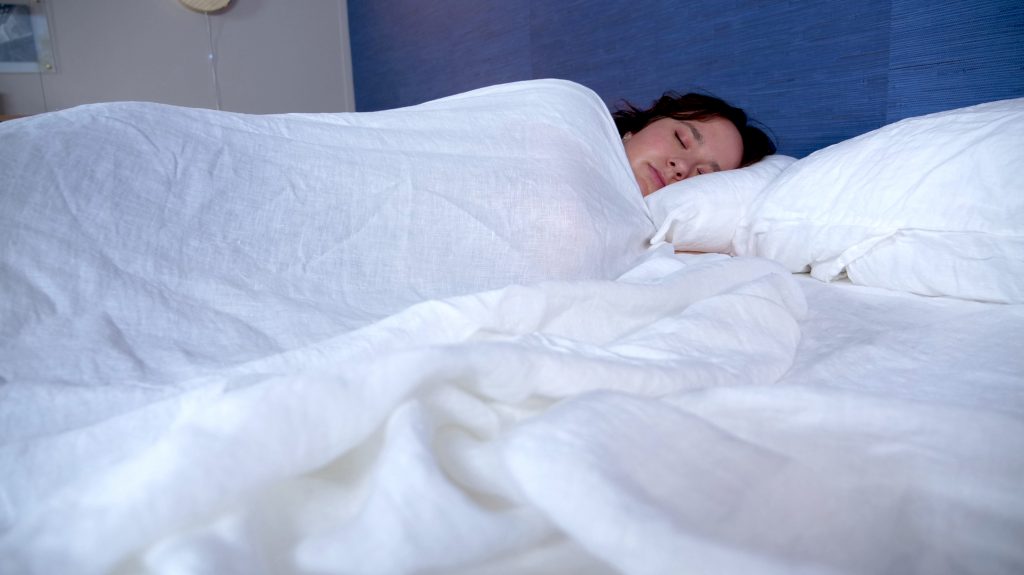 Parachute Linen Sheet Set
Speaking of creative style, let's take a look at the Linen Sheet Set from Parachute Home. Like most of the linen in this roundup, this set has been garment washed for softness and a worn-in aesthetic. However, this set has also been garment dyed which sets it apart from the other sheets we're looking at here.
The folks at Parachute say this set is ideal for sleepers who want a "casual, laid-back look with a luxuriously soft feel," and we have to say that's a very accurate way to describe it. The garment washing process is responsible for the smooth hand-feel, but it's the garment dye that makes the look of this bedding unique.
Essentially, garment dyeing is the process of dyeing a textile after it's been fully manufactured as opposed to weaving it from fabric that's already been dyed (which is the conventional method). This allows bedding brands like Parachute to achieve the exact color they're going, and often serves to boost color retention as well.
Curious about these Parachute sheets? Check out our full Parachute Linen sheets review!
Pricing: $149-189, which is a great value for pure linen that's been garment washed and garment dyed.
Perfect for: The laid back sleeper looking for a garment dyed linen sheet set.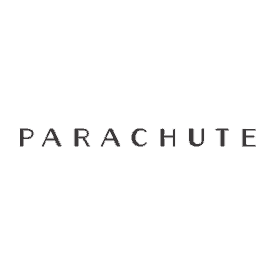 The Parachute linen sheet set is a breathable choice that's great for those that like to sleep cool.
Softest Feel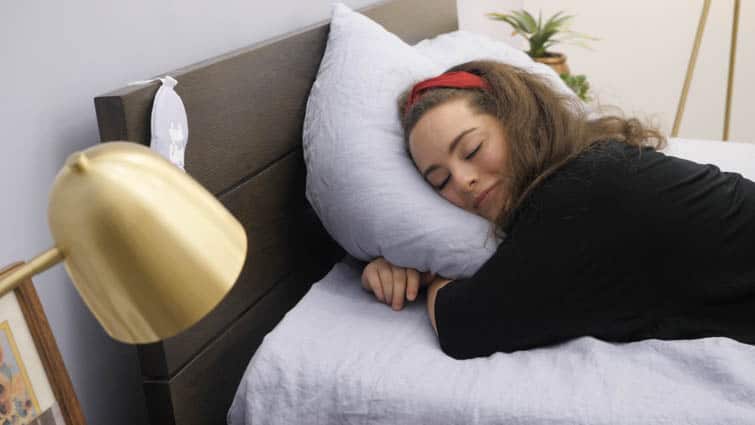 Snowe Home Linen Sheet Set
For some sleepers, the distinctly coarse texture that typically accompanies linen bedding is the basis of its appeal, but that's not everyone. If you can relate, and you avoid linen because it's just not silky-smooth enough, we strongly recommend this sheet set.
While all the sheet sets in this roundup have been pre-washed for extra softness, they are still manufactured to maintain that slightly rough, unique-to-linen feel. With this set on the other hand, Snowe treats the linen with a proprietary technology wherein the flax fibers are whipped and blasted with air until they're totally relaxed. This makes for an impeccably smooth finish.
Snowe sources its flax from Belgium, but the product is finished in Italy and the folks at Snowe say the air-blasting technique makes the linen feel like it's been line-drying on the Italian countryside for 100 years. We'd say that description is pretty on point and, luckily, we don't have to wait a century to enjoy the unparalleled softness of Snowe's linen sheets.
Think this is the sheet set for you? Check out all the details in our full review of the Snowe Linen Sheet Set.
Pricing: $288-$328, which is on the pricey side compared to the other sets in this roundup. However, Snowe's proprietary air-blasting technique does make this set softer than the rest, so it might just be worth the investment.
Perfect for: The sleeper who wants to enjoy all the perks of pure linen, without the coarse feel!
Save 10%!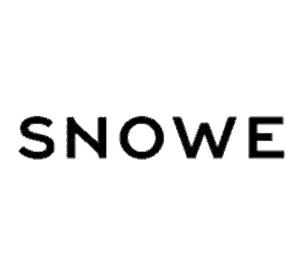 Choose between Snowe's linen sheets if you're looking to stay cool throughout the night. Save 10% on orders of $100 or more with the code SLEEPOPOLIS10!
Best Value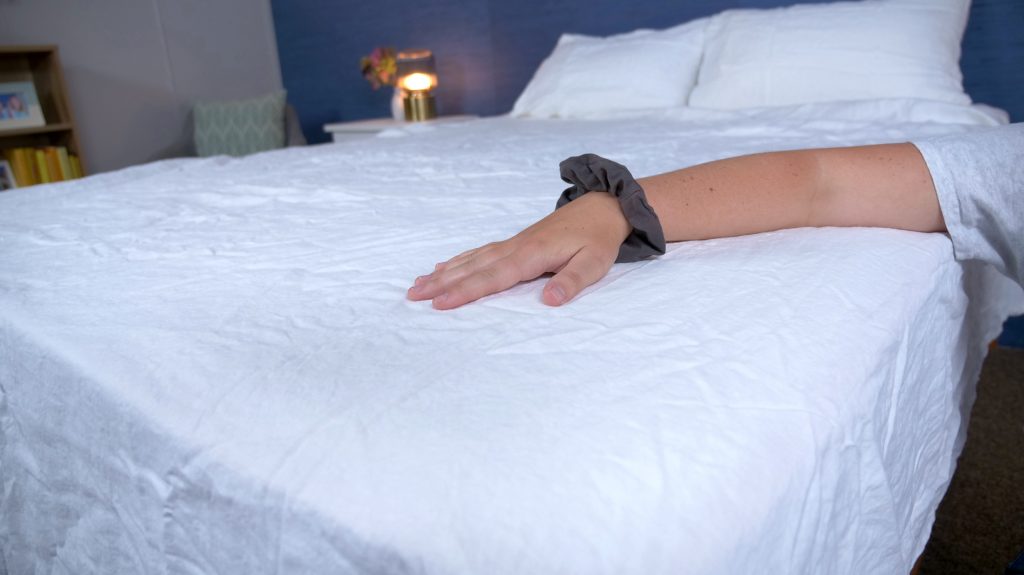 Tuft & Needle
Next up is the Linen Sheet Set from Tuft & Needle. By now you might have noticed that linen does tend to come at a higher price point as compared to cotton sheets. However, the Tuft & Needle Linen Sheet Set is priced well below the others in this roundup, making it ideal for sleepers on a budget.
These sheets are made from 100 percent linen, which we've learned brings great durability, breathability, and thermoregulating properties to the table. And this set has also been garment washed for a cool, soft feel. Comparatively, this set is a bit heavier in weight which means they're great for year-round use (hello bang for your buck!).
One of the nice things about Tuft & Needle is that this brand is a big proponent of the idea that you don't need to break the bank to enjoy high quality bedding. That said, this sheet set costs $175-$225, which is bound to be closer to most folks' target price range. Most of the linen bedding we've tested typically starts at around $200, and creeps closer to $300 as the size increases.
Sleepers looking for a cozy set of garment washed linen sheets (but don't want to spend a fortune) should definitely give these sheets a try!
Sound too good to be true? Check out our full review on the Tuft & Needle Linen Sheet Set and decide for yourself.
Pricing: $175-$225 which, like we said, is an incredible value for pure, garment washed linen.
Perfect for: Linen lovers on a budget!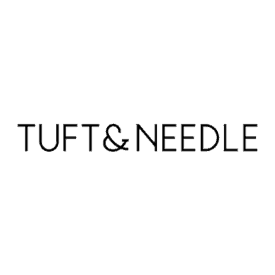 With Jersey, Percale and Linen options, Tuft & Needle has a great line of sheets available for any preference! 
Most Breathable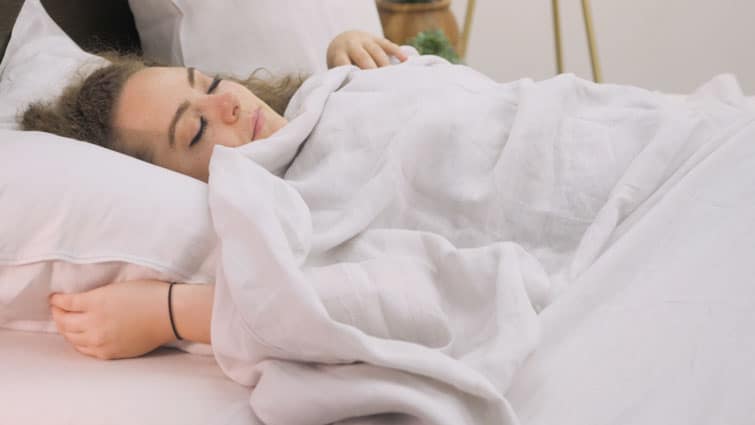 Casper Linen Sheet Set
The Casper Linen Sheet Set is a prime example of lightweight linen bedding. Linen is one of the most breathable materials on the market, and is often used in the best sheets for hot sleepers. Casper's linen is exceptionally airy and light, ideal for folks who need a little extra help keeping cool at night.
Like all the sheets in this roundup, this set is made from 100 percent linen, which is derived from natural flax fibers. Casper sources its flax from Belgium which, thanks to the country's humidity and agricultural conditions, is considered by many to produce some of the highest quality flax in the world.
Each piece of bedding in this sheet set has been pre-washed to boost the softness, and make for a casually lived-in look. However, this sheet set does hold on to the distinctly coarse texture that's so characteristic of this material, which might appeal most to sleepers who don't want their linen bedding to be too smooth. If you enjoy the unique texture of linen, but wish it were just a bit softer, this could be the sheet set for you.
Ultimately, the feature that really stood out to us is this linen's breezy, cooling quality. Linen lovers who sleep hot should definitely give the Casper Linen Sheet Set a try.
Interested in this sheet set and looking for a mattress or pillow to go with it? Check out the full review of the Casper Pillow and Casper Mattress.
Pricing: $200-$290 which, in my experience, as about average for garment-washed linen made from Belgian flax
Perfect for: Sleepers who love the texture of pure linen, and need help keeping cool!
10% Off Bedding - New Year's Sale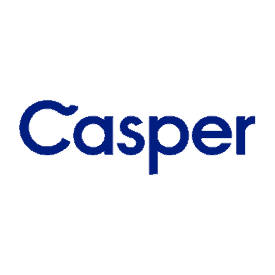 Casper linen sheets have a light and airy feel that are great for those that want to sleep cool!
Best Stone-Washed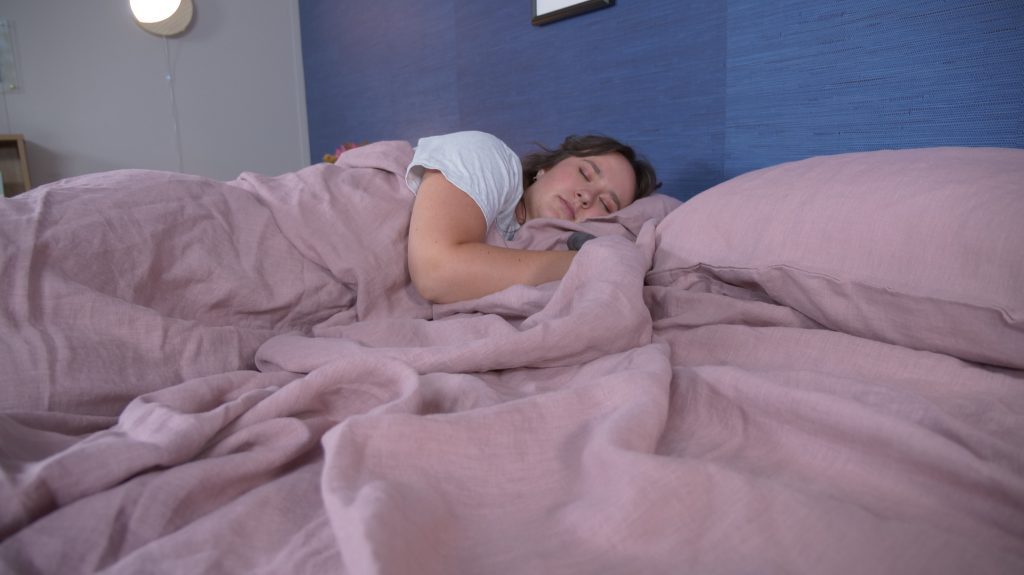 MagicLinen Sheets
Bedding brands use different methods of garment washing to create a specific look and feel and the Woodrose Linen Sheet Set from MagicLinen is a great example of that!
This sheet set has been stone-washed, which is a garment washing technique that (as you might have guessed) uses large stones to cut through the coarseness of a fabric. Essentially, large stones are thrown into an industrial size washing machine with the linen (don't try this at home) until the desired feel and appearance is achieved. By washing linen with stones, the fabric takes on a rustic aesthetic that makes it look (and feel) like it's been softened by years of washing, even though it's brand new.
Don't get us wrong — these sheets still definitely feel like linen. However, any scratchy coarseness has been dialed down by the stone-washing. Additionally, pure linen bedding is derived entirely from flax fibers, a natural and sustainably sourced material. Eco-friendly sleepers looking for soft, stone-washed linen are likely to be most compatible with this set.
Compared to Casper's linen, these sheets are a bit heavier in weight. However, one of our favorite things about linen is that it's thermoregulating, meaning it adapts to your body temperature. This MagicLinen sheet set helps to cool you down when you get hot, but also serves as a great insulator in the winter. So while Casper's linen might be a better pick for summer, MagicLinen is ideal for year-round use.
Want to know every last detail on this sheet set? Check out our review of the Woodrose MagicLinen Sheet Set!
Pricing: cost varies quite a bit, ranging from $209-$350, because MagicLinen offers shoppers the chance to customize the size of each piece of bedding!
Perfect For: Linen lovers looking for a sheet set with a rustic aesthetic and super soft feel.
Take 10 percent off your order!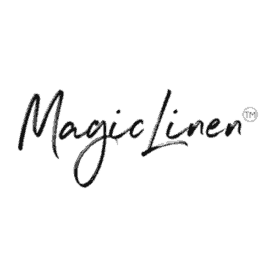 Enjoy the gently massaging, cooling caress of 100 percent linen sheets from MagicLinen, and save 10 percent on your order with the code SLEEPOPOLIS!
How to Shop for Linen Sheets
Before we get into this roundup, let's talk about how to find the right set of linen sheets. Of course, a lot does come down to personal preference when you're shopping for bedding… But allow us to impart a few tricks of the trade to guide you in your search.
Purity
Pure linen bedding is derived entirely from natural flax fibers, and when you're on the hunt for linen bedding, it's important to take note of the exact materials used. Oftentimes, bedding brands will classify a sheet set as "linen" even if it's made from five percent linen and 95 percent something else. In our experience, mixing linen with other materials can dilute the beneficial properties of flax fibers (more on this later!), which is why every set on this list is 100 percent linen. If you're looking for pure linen, check the materials description before you make your purchase.
Weight
Linen bedding is known for its ability to adapt to your body's temperature, which makes it great for year-round use. However, some linen sheet sets are crafted with thinner yarn or a looser weave in order to create a lighter, more breathable feel. If you're shopping specifically for summertime bedding, aim for a lightweight linen set. A great way to determine the weight and breathability of a sheet set is by holding the fabric up to a lamp. The more light that shines through, the more breathable the sheets will be!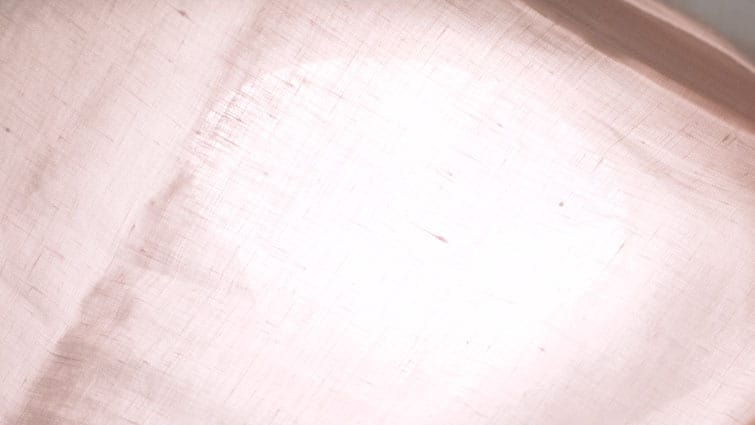 If you're shopping online and have no way to see the fabric beforehand, scroll through the "materials details" section of the brand's website. There, you'll often find a more in depth description of a sheet set's cooling properties. But remember, linen is one of the most breathable fabrics on the market, regardless of weight.
Garment Washing
Some sleepers shy away from linen bedding because of its distinctly coarse texture. To remedy this, many bedding brands employ a textile manufacturing technique known as garment washing, which is used to cut through the coarseness and boost a fabric's soft feel. Garment washing can come in many different forms, and some brands even use a proprietary technique. Of course, some sleepers find linen's naturally rough texture to be a perk, in which case we'd suggest a linen sheet set that hasn't been garment washed. We love a stone-washing technique (which actually involves large stones in an industrial washing machine), as it cuts through the coarseness but also makes for a stylishly rustic look. A linen sheet set doesn't need to be garment washed to be good, but it does tend to make the fabric smoother.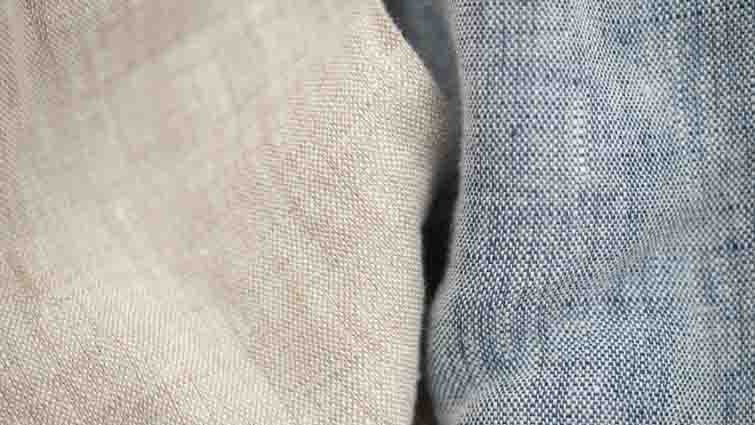 Pricing
In general, pure linen bedding comes at a higher price point (as compared to cotton, for example). This is primarily because linen bedding costs more to make, but it's also built to last you for years (many linen sheet sets come with lifetime warranties). That said, we always recommend taking advantage of a brand's trial period when it's offered. Having some time to try before you buy gives you a little room to decide whether or not a sheet set is really worth the dough. But remember: if a linen sheet set is under $100, be sure to look through the materials description to make sure you're dealing with pure linen.
Final Thoughts
Well sleepers, we've reached the end of this guide and you're that much closer to finding the linen bedding of your dreams. Just remember that while all pure linen sheets have some wonderful characteristics in common, each set brings its own special something to the bedroom. Take some time to determine how you want your bedsheets to look and feel, and don't be afraid to take advantage of a brand's trial period.
In the meantime, be sure to like and subscribe to our YouTube channel, and follow us on Facebook, Twitter, and Instagram as we continue to help you live your best sleep life!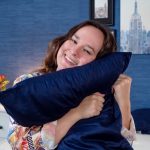 Amelia Jerden
Amelia is a Staff Writer for Sleepopolis. She primarily covers bedding and sleep accessory products in reviews, how-to guides, and more. You can also find her over on the Sleepopolis YouTube channel. Amelia is a graduate of the University of North Carolina at Chapel Hill, with double majors in media and journalism and in dramatic art. Outside of work, Amelia can usually be found on a hike, traveling to a new city, or at her local thrift store.