Linen is one of the most breathable and durable materials on the market, and many sleepers consider it to be a bedding essential. But which linen sheet set is the right fit for you? Well, in this review, we're taking a close look at the Parachute Linen Sheet Set which the brand touts as "laid-back and luxurious."
Of course, the only way to know if that's an accurate way to describe this linen is to personally test it out! So, keep reading to find out how Parachute linen is made, how it feels, and which sleepers might love it the most. If you don't have time to read the full review you can click here to skip to the summary.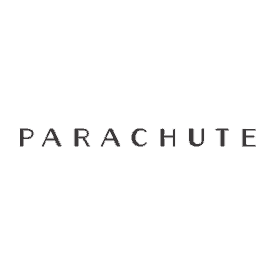 The Parachute linen sheet set is a breathable choice that's great for those that like to sleep cool.
Brand Snapshot
Parachute Home got its start in 2014 as an online-only brand with an aim to provide high-quality bedding at an affordable price. Since then, it's expanded its inventory to include everything from bath towels and tablecloths to throw rugs and dog beds, and even unveiled its first-ever mattress at the start of 2019.
Now, you can find brick-and-mortar Parachute stores all over the U.S., including the brand's hometown of Venice, California. We at Sleepopolis have already reviewed Parachute's luxuriously soft cotton sateen and percale bedsheets, but now it's time to dive into the linen!
Read on to learn everything there is to know about the Parachute Linen Sheet Set.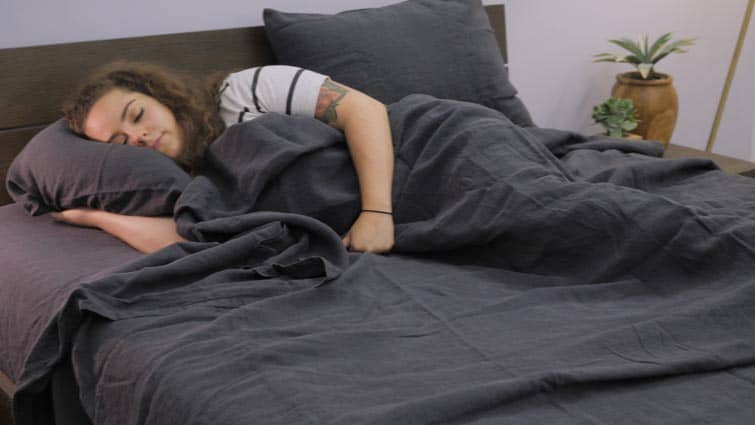 What Is The Parachute Linen Sheet Set Made Of?
The Parachute Linen Sheet Set is made from 100% linen, one of the world's oldest textiles (about 36,000 years old to be exact!). It's known for its superior durability, breathability, and uniquely coarse texture.
Sometimes linen is blended with other materials (like cotton or polyester), but pure linen like we see here is exclusively derived from flax, which is an eco-friendly plant fiber. It's also important to note that flax fibers are thicker (as compared to cotton fibers, for example) and produce a stiffer yarn, which gives linen its distinctly coarse texture.
Some shoppers consider the texture of linen to be the basis of its appeal… But others (myself included) find it to be a bit too scratchy. So, to cut through that coarseness and provide a smoother finish, Parachute employs a textile manufacturing technique called garment washing.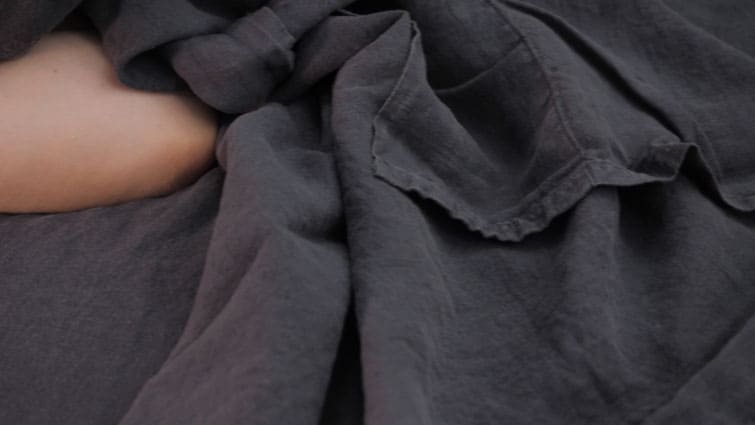 Garment washing techniques vary across brands, but in the case of this sheet set, each piece of bedding is individually washed (and washed again) until the look and feel is just right. As I said, the garment washing process makes for a softer fabric, but it also gives the finished product a lived-in, rustic aesthetic.
Speaking of aesthetics, this bedding has also been garment dyed, which gives it what the folks at Parachute call a "laid back" look. Garment dyeing is the process of dyeing a textile after its been manufactured, as opposed to weaving it from fabric that's already been dyed (which is the conventional method). This allows bedding brands to achieve the exact color they're going for, and can help boost color retention as well.
More: Want to know how Parachute linen stacks up against the competition? Check out my roundup of the best linen sheets!
I'm testing this set in "coal" and, frankly, it looks unlike any linen sheet set I've ever tested. The combination of garment washing and dying gives it a look that reminds me of dark denim which, again, isn't something I've ever seen in a set of sheets. Additionally, I'm pleased to report that this unique color did not fade at all after I washed and dried it.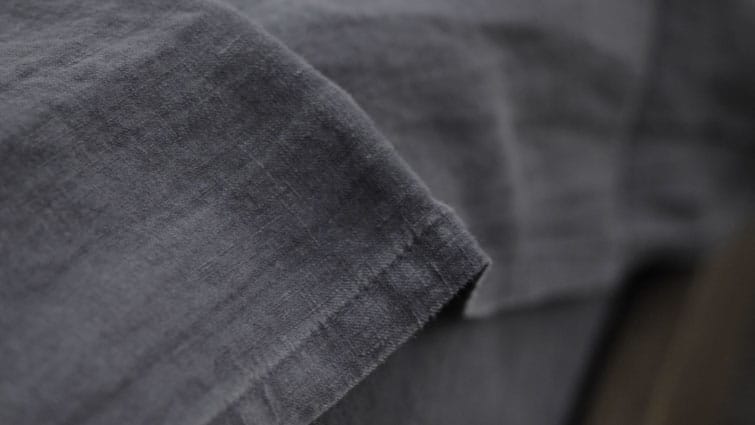 FAQ
Q: Is linen breathable?
A: Yes! Linen is considered to be one of the most breathable textiles on the market, and is frequently used to keep sleepers cool in the summertime.
Now that we know what this bedding is made of and how it looks, let's dive deeper into how it feels, shall we?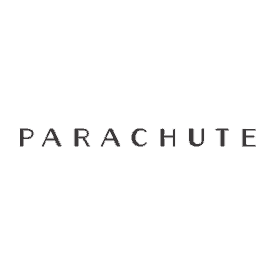 The Parachute linen sheet set is a breathable choice that's great for those that like to sleep cool.
How Do Parachute Linen Sheets Feel?
First thing's first: What's included with each set? Well, unlike most sheet sets I've tested, the Parachute Linen Sheet Set comes with one fitted sheet, two pillowcases, and that's it. Personally, I prefer sheet sets that include a top sheet, though shoppers can add one to their purchase (for an additional charge of about $100) if they choose.
That said, I am testing this bedding with a top sheet, and love how the whole set looks and feels. It's got a nice, medium weight that elegantly drapes over the mattress and my body's shape and, aside from how pretty I think the denim-like look is, the fabric itself feels super soft and smooth. If you're someone who avoids linen because of its coarse texture, I suggest you give Parachute linen a try.
Additionally, I think this bedding is ideal for year-round use (which gives shoppers great bang for their buck). Linen is naturally breathable, but it's also thermoregulating, which means it adapts to your body's temperature. Essentially, it dissipates heat when your body gets too warm, and serves as a great insulator when the cold weather rolls in.
FAQ
Q: Does linen wrinkle?
A: Linen is known for its rustic, casually creased look which, yes, includes wrinkles! However, linen can be ironed or steamed for a more wrinkle-free look.
As a hot sleeper, I can honestly say that I never felt too warm while rolling around in this bedding. However, there are linen sheet sets that are lighter in weight which might be preferable to those looking specifically for summertime bedding. But, again, I think this linen's breathability, medium weight, and thermoregulating properties will keep sleepers comfortable and cozy all year long.
The Verdict: Linen lovers looking for soft, garment washed & dyed bedding to use year-round will be most compatible with this sheet set!
Should I Buy the Parachute Linen Sheet Set?
Now let's recap the highlights of the Parachute Linen Sheet Set so you can decide whether it's the best fit for you: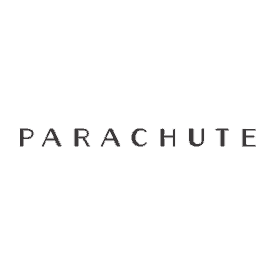 The Parachute linen sheet set is a breathable choice that's great for those that like to sleep cool.
Garment Washed & Dyed – Well, the people at Parachute were right — this bedding does bring "laid-back luxury" to the game. The garment washing gives it a sumptuously soft feel, while the garment dyeing makes for a uniquely rustic aesthetic.
Year-Round Use – Linen is naturally breathable and thermoregulating, which is particularly beneficial for hot sleepers. But because this sheet set is a bit heavier in weight, it's ideal for year round use. In my experience, linen that's woven to be very thin and airy doesn't always provide enough warmth in the Winter, or for sleepers who run cold.
Trial Period & Wash Care – Two things I always look for in a set of sheets is a generous trial period and easy wash care, and this set offers both. Firstly, you've got 90 days to determine whether or not this is bedding for you. If, within that time frame, you decide it's not, just send it back for a refund.
Meanwhile, wash care couldn't be simpler. Just wash on a warm, gentle cycle with mild detergent, tumble-dry on low heat, and that's it! Of course, if you prefer to line-dry your linen, that's fine too.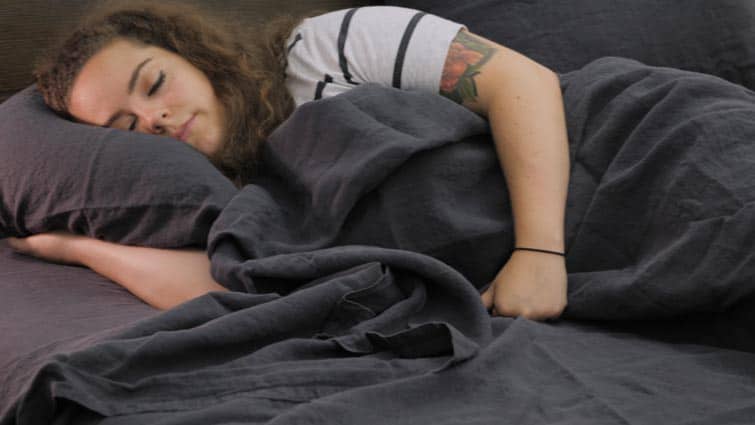 Parachute Linen Sheets Complaints
As far as craftsmanship is concerned, I've got no complaints. However, there are a few things to consider about the Parachute Linen Sheet Set before you make your purchase:
No Top Sheet – It's important to remember that this sheet set does not come with a top sheet and if you want one, it adds about $100 to your purchase. This might be ideal for those who don't like to sleep with a top sheet anyway and are looking to save some cash but, personally, I prefer a top sheet.
Price – That said, sheet sets without the top sheet range in price from about $149-$189, which is considered to be very affordable in the world of garment washed linen. However, price spikes up to about $240-$309 when a top sheet is added, and that's just not going to be in everyone's budget.
Anything Else I Should Know?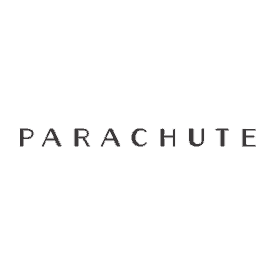 The Parachute linen sheet set is a breathable choice that's great for those that like to sleep cool.
Free Shipping & Returns – within the U.S.
90-Day Trial Period
Sizing – Twin, Twin XL, Full, Queen, King, California King
Pricing – $149-$189 (no top sheet), $240-$309 (with top sheet)
Wash Care – wash on cold or warm gentle cycle with mild detergent, tumble-dry low or air-dry
Now that you know everything there is to know about the Parachute Linen Sheet Set, why not take it for a test run? You've got 90 days, afterall. In the meantime, don't forget to follow us on Facebook, Twitter, and Instagram, and subscribe to our YouTube channel. Happy sleeping, everyone!
Sarah is the Senior Writer and bedding expert at Sleepopolis. Every week, she personally tests and reviews new pillows, sheet sets, and other sleep accessories. She accompanies every video review with a meticulously detailed article to ensure her audience has all the pertinent info they need for the best shopping experience possible. Perhaps that's why her fans have dubbed her "the most thorough pillow reviewer on the Internet." Having tested everything from sleep trackers to mattress toppers, Sarah's expertise runs deep and is always expanding. She received her degree in Creative Writing from Brooklyn College and spends her free time doing stand-up, making pasta, and hanging with her cats.