Living in Canada and want to know which is the best Mattress Canada has to offer? Or, maybe you're a U.S. citizen and simply want to know which Canadian company is making the best mattress? We've got you covered.
This week, Sleepopolis decided to explore a couple of Canadian mattress companies to decide which one is truly the best. In addition, we decided to see if any of the U.S. companies could compete with the Canadian companies offerings.
Continue reading below to discover who's the best mattress in Canada.
| Company | Description | Price | Coupon | Review |
| --- | --- | --- | --- | --- |
| | Memory foam mattress available in three firmness levels | $1,299 | See Current Offer | Read My Review! |
| | All foam mattress constructed in Canada. Great for side sleepers. | $850 | See Current Offer | Read My Review! |
| | Hybrid mattress pocketed coil system and euro-style pillow top containing memory foam and poly foam layer, providing a luxury feel. | $999 | No Current Offer | Read My Review! |
| | Coming Soon! | $770 | See Current Offer | Coming Soon! |
| | Foam mattress with a medium feel that is zoned to better support heavier parts of the body. | $1,175 | See Current Offer | Read My Review! |
| | Leesa's flagship mattress is an all foam construction standing 10 inches tall. It contains three layers and, judging by the materials used, should provide a balanced feel of pressure relief and support. | $940 | See Current Offer | Read My Review! |
| | Amerisleep offers five different foam mattresses that get progressively softer as the line goes from AS1 to AS5. | $999 - $1,899 | See Current Offer | Read My Review! |
| | Helix offers custom mattresses that are constructed based on answers to a questionnaire about sleep preferences on their website. | $995 | See Current Offer | Read My Review! |
| | The Loom & Leaf mattress is constructed with four different layers, stacking up to an impressive 12" of comfort when compared to the industry-standard 10" mattress. The added thickness leads to great deep compression support and durability. | $1,099 | No Current Offer | Read My Review! |
| | Coil on coil construction with a classic innerspring feel, provides stong support and bounce. | $999 | No Current Offer | Read My Review! |
| | The 10 inch Gel Memory Foam mattress has a straightforward design relying on a memory foam comfort layer to provide the feel. A thick layer like this will provide the classic memory foam feel of sinking in and contouring to the body. | $680 | | Read My Review! |
| | he Luxi mattress is an adjustable mattress that contains 4 layers of foam. These layers can be manually swapped around to create a soft, medium, or firm feel. | $1,299 | See Current Offer | Read My Review! |
| | Provides a general feel that should be able to handle a wide range of body types and sleeping positions.The mattress consists of three layers of foam totaling 10 inches in height and is meant to have a medium firmness, to appeal to a wide range of sleepers. | $950 | See Current Offer | Read My Review! |
| | Nest Bedding doesn't believe that there is one perfect mattress for all sleepers, so they offer a wide range of styles and constructions of mattress. | $599 - $1,999 | See Current Offer | Read My Review! |
| | To help find the right mattress, Brooklyn Bedding offers three different mattresses of varying styles. These mattresses provide support and comfort by utilizing foam and hybrid constructions including the use of Brooklyn Bedding's proprietary TitanFlex foam. | $649 - $1,699 | See Current Offer | Read My Review! |
*Prices listed for Queen size mattresses
What Makes It the Best Canadian Mattress?
Probably the most important question—what makes a certain mattress truly the best Canada mattress? In order to determine the answer, I took a look at the mattress itself, where it's manufactured, the price in CAD, shipping costs, and other pros / cons of going with that company as a whole.
Novosbed
Novosbed is one of the two Canadian companies whose mattresses I have had the opportunity to test and review thus far. Launched in 2009, Novosbed created one of the first risk-free online mattress buying experiences in Canada. Soon thereafter, Novosbed expanded and began selling in the United States as well.
The mattress offers multiple firmness levels, ranging from 3-7.5 out of 10 on the firmness scale, where 10 is the most firm.
Additionally, the company offers its Comfort+ kit free of charge to any sleepers who think their mattress could be a touch firmer or softer. Within this Comfort+ kit is a single layer of foam (soft or firm), a fire sock, and a cover extender. Sleepers have the option of unzipping their cover, adding this new layer in, and adding the cover extension, which will make the mattress softer or firmer, depending on the sleeper's preference.
Overall, I really like Novosbed as a company. They have a strong 8 year history and have made consistent improvements to their mattress over time.
As a memory foam mattress, Novosbed is also known for its pronounced hug and sinkage, pressure relief, and a feel comparable to the Tempurpedic Cloud line of mattresses. The main difference is price. A Queen Novosbed is sold for $1199 CAD ($999 USD). At this lower price point, it's tough to beat the value of the Novosbed.
All things considered, I'm a fan of the Novosbed. If you'd like to see a little more on the Novosbed, click here for my full Novosbed mattress review
Endy
Endy is another major Canadian mattress company that I have had the opportunity to test over the past couple of years. Similar to Novosbed, Endy also ships to the both Canada and the United States. A Queen-size Endy is $850 CAD ($850 USD). 
That said, Endy's mattress model is a bit different. Instead of offering multiple firmness levels, Endy has developed one mattress with the hope of meeting a vast majority of sleepers' needs.
Throughout my sleep test, I found that the Endy mattress varies significantly, based on the weight of the sleeper. Lighter sleepers will receive more of a medium feel, whereas slightly heavier sleepers will notice more of a firmer feel. This is due to the level of sinkage associated with the mattress and how it handles the weight of each sleeper.
One of the coolest attributes about Endy as a company is its bike courier service. In certain parts of Canada, buyers can purchase their mattress and receive it the same day, via a bike delivery service. Endy also has hopes of extending this service all across the country and into the United States as well.
Looking for more information on the Endy? Click here to jump over to my full Endy mattress review
Logan & Cove
Logan & Cove is a division of Novosbed that offers an affordable luxury feel from a hybrid construction. The mattress features a silk fill pillow top that also has a layers of memory foam to provide immediate comfort and pressure relief. Below the pillow top are layers of poly foam to gently transition the sleeper into the support center of the mattress, which consists of pocketed coils, lending some bounce to the mattress and helping with spine alignment. I should also note that there is high density poly foam that surrounds the support layer to provide edge support, allowing the sleeper to use the entire surface of the bed and making it feel a bit bigger.
Check out my full review of the Logan & Cove!
U.S. Mattresses Available in Canada
Although we haven't tested as many mattresses manufactured in Canada, there are some U.S. companies that offer free or affordable shipping to Canadian customers. Below are a few of our favorites and even more can be found in the table above.
Casper
The Casper is an all-foam construction made of four layers totaling 10″ in height. A latex-like foam is at the top of the mattress to not only provide pressure relieving comfort, but also some nice bounce so you won't feel stuck when changing positions. Beneath there is a layer of memory foam that allows the sleeper to sink in for pressure relief. The transition layer comes next and this is where the Zoned Support system is located, providing extra support to heavier parts of the body to help with spine alignment. The Casper provides a medium firmness for a great mix of support and comfort. I should also mention that Casper ships all of their mattresses to Canada free of charge.
Click here to read my full review of the Casper!
Leesa
Leesa is an all-foam mattress containing a combination of Avena foam and memory foam. Offering a well-balanced feel, Leesa is also one of the best-value mattresses online. The combination of responsiveness and contour makes for a great feel overall.
By using a top layer of Avena foam (latex alternative) and middle layer of memory foam, this mattress is able to offer a best-of-both-worlds feel. You'll notice a soft, subtle hug upon initial contact, followed by a nice degree of contour. The use of these materials helps to avoid that trapped feeling while still offering very good pressure relief, support, cooling, and bounce—not to mention, the company ships to Canada for free.
Read my full Leesa mattress review
Loom & Leaf
Loom & Leaf is a memory foam mattress built with luxury in mind. Yet the mattress is still much cheaper than a large number of in-store mattresses, and the company only charges $99 USD to ship to Canada. The most notable features about the Loom & Leaf tend to be its ability to remain cool while providing great levels of pressure relief, support, and comfort. This mattress is available in both medium and firm firmness levels.
The Loom & Leaf offers a great deal of comfort without creating that trapped or enveloped feel that some memory foam mattresses offer. A notable portion of the sinkage associated with this mattress comes from the quilted cover. From there, sleepers will receive high levels of support and fairly good response times with low levels of motion transfer.
Additionally, Loom & Leaf's mattress contains some natural materials. So if you're someone who needs or wants a healthier or more natural mattress, Loom & Leaf is certainly one to consider.
Read my full Loom & Leaf mattress review
Saatva
Saatva is actually the sister company to Loom & Leaf. That said, the Saatva is a coil-on-coil mattress with a euro-style pillow top. The coil construction used in this mattress creates a higher level of bounce, better response and cooling, and improved edge support and deep compression support throughout the mattress.
GUIDE:  Best innerspring mattress
This is another great value and very well-rounded mattress. Three firmness options allow sleepers to pick which is best for them (soft, medium, or firm), while the euro-style pillow top creates a balanced feel across each firmness level. The Saatva is available in two different heights, 11.5″ and 14.5″. Last but not least, Saatva also ships to Canada for $99 USD and is $999 USD for a Queen size.
Read my full Saatva mattress review
Amerisleep
Amerisleep is another company that is willing to ship its mattress to Canada for free. With a full line of memory foam mattresses, Amerisleep is able to offer a variety of firmness levels, all of which can be compared to the popular Tempurpedic lines. Amerisleep's mattresses are made from plant-based foams, offering a bit more of a natural component.
In terms of performance, Amerisleep's line does a solid job of providing support, pressure relief, low motion transfer, and cooling to the sleeper. These mattresses are all memory foam focused, yet they are able to remain relatively cool with their thin cover design, Celliant fiber infusion, open cell foam, and breathable layer designs.
FAQ:  What's the best cooling mattress?
Amerisleep is also one of the few companies that offers Celliant in its covers. Celliant is known for improving oxygenation in the body, which improves blood flow and leads to quicker muscle recovery.
Read my full line of Amerisleep mattress reviews
Helix
Helix sits in quite a unique space. Although it does charge to ship its mattress to Canada, it's not an outrageous amount by any means. At $114 USD for shipping to Canada, the Helix mattress is well worth considering. Helix offers a short sleep quiz, which automatically generates a mattress suggestion based on your answers.
In other words, the Helix mattress is fully customized to your needs and wants as a sleeper. This includes firmness, bounce, pressure relief, cooling, and more. Doing this all for $945 USD (Queen size Helix price) makes the shipping to Canada seem a little more justified, in my opinion.
Read my full Helix mattress review
The following two tabs change content below.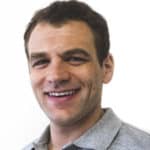 Logan Block
Logan is the director of content at Sleepopolis and the main mattress man around these parts. He's a big fan of sleeping in many sleeping positions and weightlifting.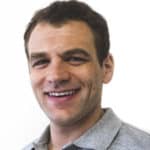 Latest posts by Logan Block (see all)