Shopping for the best soft mattress balances a fine line between support and firmness. While you may want it to feel soft to the touch, you also want it to provide the correct type of support for your sleeping style. Different factors like sleeping position, body weight, and environmental factors can all play a role in selecting your perfect mattress. And also, keep in mind what is best for one body might not be best for another.
Throughout this guide, we're going to walk through many of the most important considerations to look at when selecting the best soft mattress. We'll review what makes a soft mattress great and who benefits the most from soft mattresses. At the end of this guide, you'll find a few of Sleepopolis' favorite soft mattresses to help make your soft mattress shopping a breeze!
Want to just see our favorite soft mattress? Click here to skip down to the recommendations and summary.
Mattress Support vs. Firmness
Above all else in a mattress, support is absolutely KEY. Now, that may trip up some sleepers… ""wait… I thought this guide was about soft mattresses, I don't want too much support". Firmness equating support is a bit of a misnomer. Mattress support and mattress firmness are two stand-alone qualities in any mattress. While they do work in tandem, they are not one and the same. For instance, a mattress could have a soft feel with great support or a firm feel with lousy support.
Good mattress support simply means that it keeps your spine in proper alignment without creating pressure points. Irritating pressure points can lead to back pain and restless night.
Mattress firmness, on the other hand, is defined as how hard or soft a mattress feels. Different manufacturers use different materials to convey varying levels of firmness.
FAQ:  What mattress firmness do I need?
It's most important to remember that support and firmness are different. Soft mattresses can still provide great support. However, softer mattresses are held to a higher standard in terms of material quality in order to provide that level of support. With softer materials also come new potential problems, including heat retention, feeling stuck, or spinal alignment issues. Good design and material selection helps to minimize these issues, while still creating a soft cloud-like feeling.
Who is a soft mattress right for?
Softer mattresses can be appropriate for a variety of sleeper types and positions. In general, softer mattresses are ideally suited for side sleepers. The softer layers allow for a better contouring hug and support along the curves of the body. Some back and stomach sleepers may also enjoy the softer feel, but it really comes down a personal preference for these sleepers.
Stomach sleepers especially should be wary of going too soft, as the deeper hug can create a lack of support along the mid section, creating pressure points and pain in the lower back.
Sleepers who weight less (150 pounds or less) may also find that soft suits their needs better. Lighter sleepers may float on top of medium or firmer mattresses due to the materials that require higher pressure levels before creating sinkage. The softer materials allow sinkage at lower weights, creating better pressure relief for these sleepers.
Do soft mattresses "sleep hot"?
In the mattress world, there is a condition that some mattresses suffer from called "sleeping hot". This can occur for a variety of reasons, but the most common are 1) the materials (usually memory foam) are absorbing and retaining heat and/or 2) the level of hug in the mattress is such that an excess of material is wrapping around the sleeper. In general, soft mattresses are more susceptible to sleeping hot than medium or firm mattresses.
FAQ:  What's the best cooling sheets?
For this reason, it's critically important to consider the design, construction, and materials of the mattress. Soft mattresses that use large amounts of memory foam, especially in the top layers, may be more likely to sleep warm because they retain heat. Ventilated memory foam or memory foams infused with gel, copper, or other cooling materials can help to mitigate some of the heat risk.
If you are concerned about sleeping warm you will want to look for mattresses that:
Use a thin cover – this will minimize the quantity of material wrapping around you
Use a design that places memory foam below the top layers – top layers of latex, polymer, gel, pillow tops, or other more breathable materials will help to reduce the risk of heat retention
Use advanced memory foam – not all memory foam is created equal, some memory foams are more advanced in terms of their ability to breathe and not retain heat
Use coils – coil mattresses that use pillow tops or true hybrid mattresses generally breathe better and remain cooler than 100% foam mattresses
Will a soft mattress help with my back pain?
For many sleepers, back pain is a frustrating part of their nightly routine. Back pain can occur for any type of sleeper, regardless of what position you sleep in. Also, it can be caused by a variety of factors, but one of the most common is inadequate mattress support. In general, most who struggle with back pain will require a medium, slightly firm, or firm mattress. A soft mattress, even one with good support, can create additional problems and pain for the back.
FAQ:  What's the best mattress for back pain?
For those who suffer with back pain, but are certain they still want / need a softer feel, selecting a mattress with a modern thin cover design can help. Traditional quilted covers, padded, or pillow top covers that are excessively soft are most liable to exacerbate back pain. However, thin covers where the softness of the mattress is derived from supportive foam, coil, or hybrid layers generally provide a stronger and more supportive base.
What's the Best Soft Mattress?
So what's the best plush mattress on the market? The best soft mattress will have optimal mattress support without resulting in unnecessary firmness. It will provide body-contouring, pressure relief, and deep compression support. Side sleepers may gravitate towards soft mattresses more than any other type of sleeper.
Lastly, the best soft mattress will not be prone to "sleeping hot". The right use of materials will allow air to flow throughout the night and prevent heat retention around the sleeper. Be sure to check out some of our top-rated best soft and plush mattress reviews below:
| Mattress | Description | Price | Review |
| --- | --- | --- | --- |
| | 3.5 out of 10 firmness, memory foam, traditional quilted cover | $999 | Read Review |
| | 3.5-4 out of 10 firmness, latex comfort layers, traditional quilted cover | $712 | Read Review |
| | 3.5 out of 10 firmness, coil-on-coil + pillow top, great bounce and response | $999 | Read Review |
| | Customized firmness, latex + poly foam, thin cover, personalization a big plus | $945 | Read Review |
| | 4 out of 10 firmness, advanced memory foam, thin cover, great response | $1,499 | Read Review |
| | 3.5 out of 10 firmness, memory foam, thin cover, similar to Tempur-pedic Cloud Luxe | $999 | Read Review |
| | 4 out of 10 firmness, coil-on-coil, pillow top cover, traditional coil feel | $1,249 | Read Review |
The following two tabs change content below.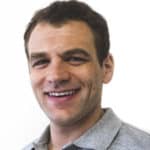 Logan Block
Logan is the director of content at Sleepopolis and the main mattress man around these parts. He's a big fan of sleeping in many sleeping positions and weightlifting.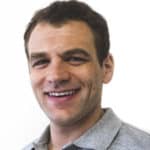 Latest posts by Logan Block (see all)