Shopping for the best soft mattress balances a fine line between support and firmness. While you may want it to feel soft to the touch, you also want it to provide the correct type of support for your sleeping style. Different factors like sleeping position, body weight, and environmental factors can all play a role in selecting your perfect mattress. And also, keep in mind what is best for one body might not be best for another.
Throughout this guide, we're going to walk through many of the most important considerations to look at when selecting the best soft mattress. We'll review what makes a soft mattress great and who benefits the most from soft mattresses.
Best Soft Mattresses of 2021
What's the Best Soft Mattress?
So what's the best plush mattress on the market? The best soft mattress will have optimal mattress support without resulting in unnecessary firmness. It will provide body-contouring, pressure relief, and deep compression support. Side sleepers may gravitate towards soft mattresses more than any other type of sleeper.
Lastly, the best soft mattress will not be prone to "sleeping hot". The right use of materials will allow air to flow throughout the night and prevent heat retention around the sleeper.
Editor's Pick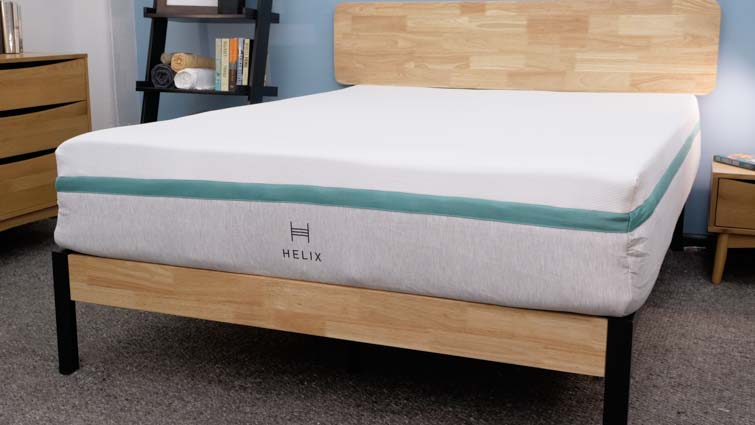 Helix Sunset Mattress
The Helix Sunset mattress is my favorite soft mattress of the year. This hybrid mattress does a great job combining softness and body-contouring with appropriate support. Which means you'll get all the cuddly sinkage you want, but not at the expense of the back support you need.
The Sunset also sleeps nice and cool, and comes at a great value price. All in all, I think it's an excellent option for anyone on the hunt for a soft mattress this year.
Learn more in my full Helix mattress review.
Memorial Day Sale: Up to $200 Off + Free Pillows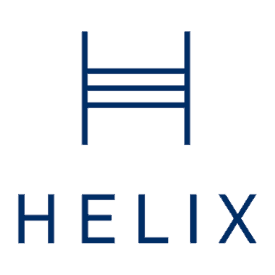 Whether you choose the standard or luxe edition, Helix mattresses have something to offer every style of sleeper! 
Best Soft Mattress for Side Sleepers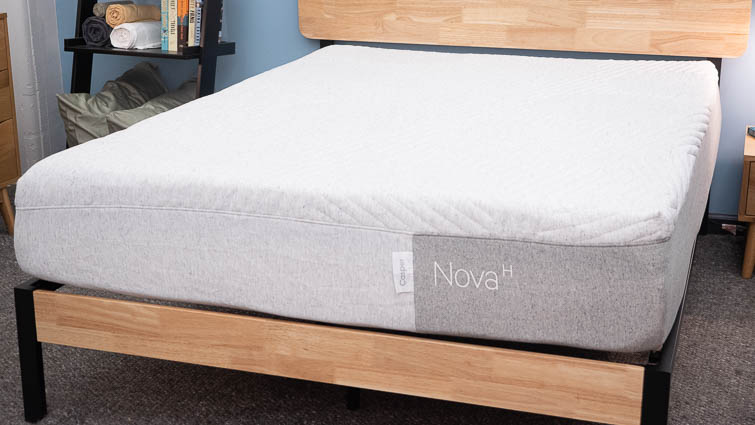 Casper Nova Hybrid
Strict side sleepers tend to need a softer mattress to reduce pressure around their hips and shoulders. This is why I picked the Casper Nova Hybrid mattress as the best soft mattress for side sleepers. This mattress offers just the right amount of contouring and sinkage as well as a cozy feel that most side sleepers can enjoy!
The Casper Nova Hybrid includes two layers made of Airscape foam designed for cooling, comfort and spinal alignment. This increases the mattress's airflow and gives it that plush, yet responsive feel. Meanwhile, its zoned support system will keep your hips and lower back aligned with your shoulders for greater comfort.
Learn more in my full Casper Nova Hybrid Review
Save 10% with code SLEEPOPOLIS10
Casper Nova Hybrid Mattress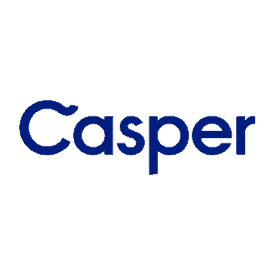 Casper Nova Hybrid Mattress
The Casper Nova Hybrid sleeps cool and provides a nice mix of support and comfort for a wide range of sleepers. 
Best Innerspring Mattress
Saatva
While you may not think that an innerspring mattress could be soft, there are a few springy options on the market that are actually quite gentle. For an introduction to one of these dreamy beauties, let's take a look at the Saatva mattress. 
Built with a coil-on-coil construction, this innerspring mattress is bouncy and supportive, working as it does to position the sleeper on top of the structure. This can be great for folks who struggle with aches and pains, as it means the spine will be lifted into a healthy alignment. But one of the coolest things about the Saatva mattress is that it's actually available in three different firmnesses: Plush Soft, Luxury Firm, and Firm. If you're after a softer vibe, I'd recommend checking out the Plush Soft Saatva, which features gentle foams and extra padding in the pillow top layer.
Get all the details you need at my full Saatva mattress review.
$200 off $1,000 Purchase!

The Saatva mattress combines a luxurious pillow-top layer with two sections of coils for that classic innerspring feel. 
Best Soft Mattress for Back Pain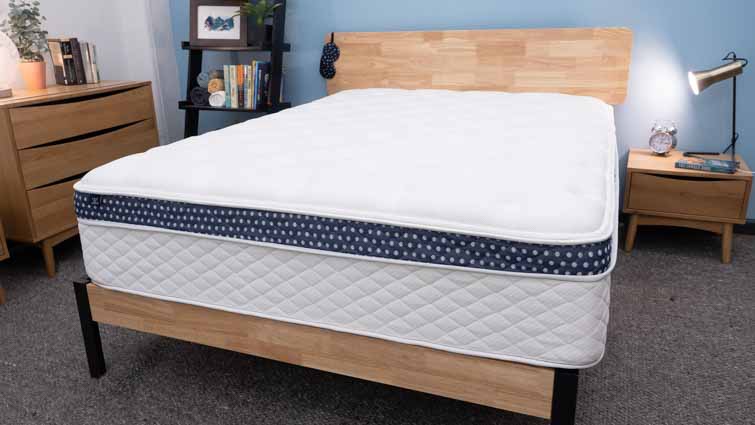 WinkBed
So far I've talked about an all foam mattress and one that uses polymer for comfort, but what if you're interested in a more traditional pillow top build? You're in luck because the WinkBed is a hybrid mattress that provide the feel of an old school bed.
WinkBed makes this mattress in three firmnesses (as well as a plus version for heavier folks in need of more support) and I find their ratings to be pretty true to their support level, so if you're looking for a soft mattress go with the soft WinkBed. Even with the soft foams and microcoils on top, the WinkBed is well supported with zoned coil support below.
Another benefit of the WinkBed is that it sleeps cool thanks to its breathability, tencel cover and gel infused foams. So if you're looking for a traditional innerspring feel that sleeps a bit cooler then I can definitely recommend the WinkBed.
To learn more about the WinkBeds mattress (all firmness options), as well as the WinkBeds plus (one of our best mattresses for heavy people), check out my full WinkBeds mattress review.
$300 Off & Free Sleep Bundle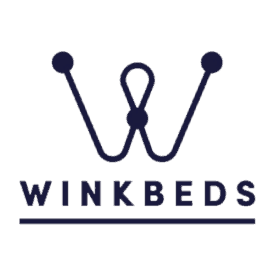 Built with a plush pillow top and a buoyant coil-on-coil structure, the WinkBeds is a great option for a wide range of sleepers! Just enter your email to save
Best Soft Mattress for Couples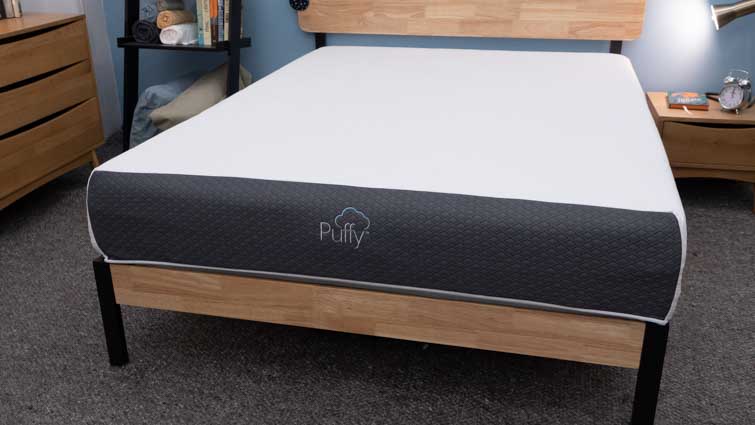 Puffy Mattress
Searching for a mattress that's comfortable for two people can be pretty difficult. However, the Puffy mattress manages to be  one of the best soft mattresses for couples. Made with multiple layers of body contouring foam, this bed will offer you and your partner comfort and pressure relief. 
I chose the Puffy specifically for couples because it performed really well on my motion transfer test. In this test, I dropped a steel ball from three different heights that simulate common movements in bed; the Puffy did an excellent job at muffling out motion. So, if you or your partner move around a lot in bed or get up at different times, this mattress could be an excellent choice  for you.
Want to learn more? Read my full Puffy mattress review.
Summer Sale! $300 Off!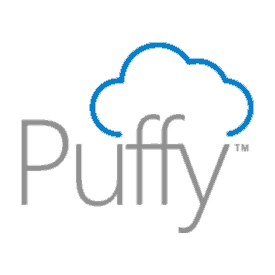 The Puffy is a great soft mattress that has some nice motion isolation to help couples sleep soundly!
Best Soft Memory Foam Mattress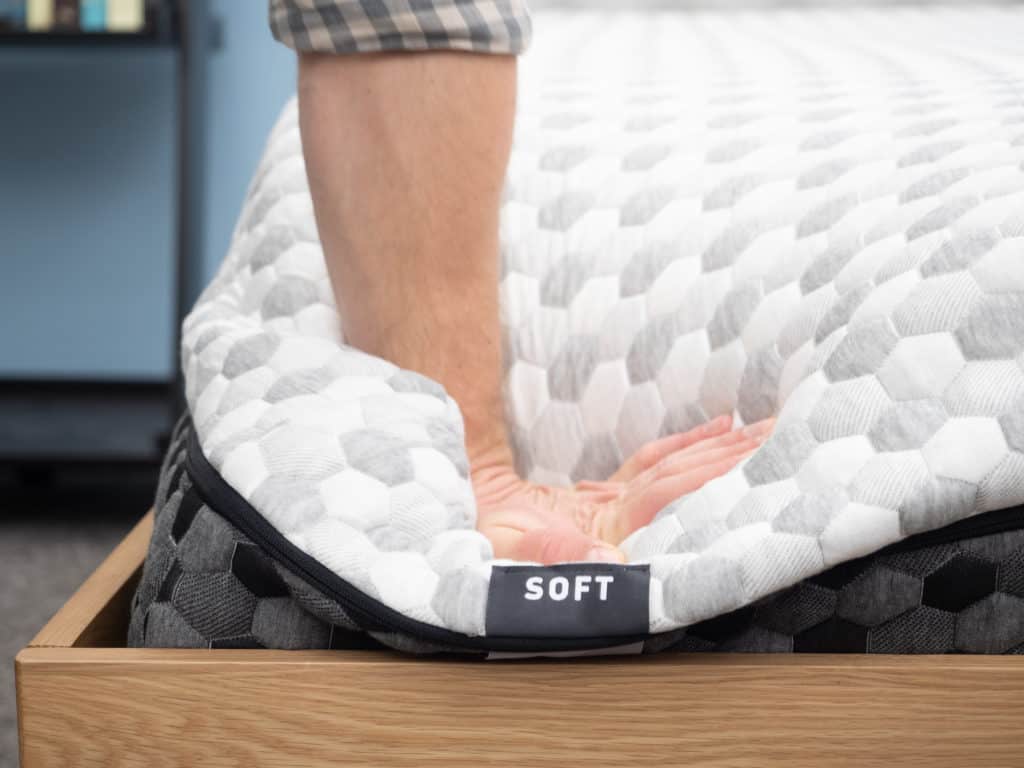 Layla Mattress
I'm going to have to be a little bit more specific with the Layla as it is a flippable mattress, so it gives you a choice of softer or firmer support depending on which side of the mattress you have on top. Both sides of Layla use copper infused memory foam for pressure relief but since this is the video for Best Soft Mattress I'm going to recommend putting the Soft side up.
I mentioned the memory foam in the Layla is infused with copper and that was done for a reason as it helps to draw heat away from the sleeper. This is important because while memory foam has great advantages for comfort, one of its drawbacks is that it traps body heat. Layla has made a pretty breathable memory foam that provides relief, while still allowing the sleeper to stay cool.
The Layla has a few other great construction features including copper infused memory foam, which helps you sleep cool as well. Learn more in my full Layla mattress review.
Summer Sale: Up to $200 Off Mattresses + Free Pillows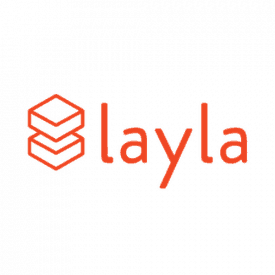 A flippable design makes the Layla mattress a truly customizable bedroom accessory. 
Best Medium Soft Mattress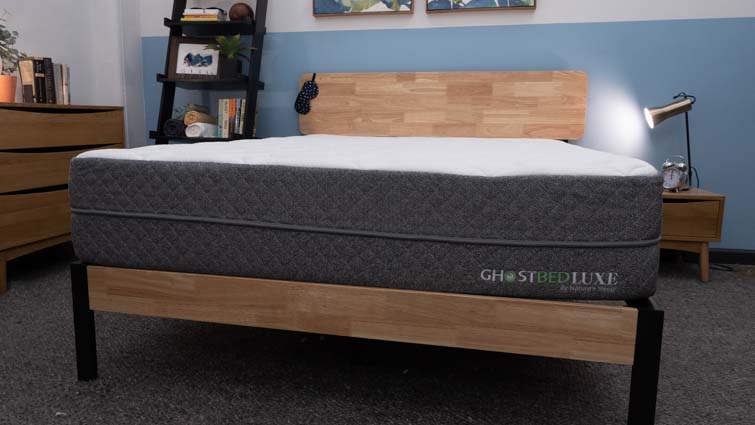 GhostBed Luxe
If you're looking for a medium-soft mattress that you won't sink into too much, then the GhostBed Luxe could be the right choice for you. I gave this mattress a 6.5 out of 10 on the firmness scale, which is right in the middle of the scale. Its multiple layers of foam provide a nice mix of support and pressure relief.  
On top of being a medium-soft mattress that offers great support, the GhostBed Luxe also does a phenomenal job staying cool. The cover of this mattress is made with Ghost Ice Fabric, cooling fibers, and a 1-inch layer of gel foam, offering great body contouring and pressure relief while staying cool to the touch.
Want to learn more about the GhostBed Luxe? Read my full GhostBed Luxe Review!
P.S. GhostBed is offering a bed frame bundle that is filled with amazing features including massage settings, a range of position adjustments, and even charging docks for your devices! If you're looking for an adjustable bed to go with your new mattress then check out the GhostBed Adjustable Base Bundle.
30% Off Mattresses + 2 Free Luxury Pillows!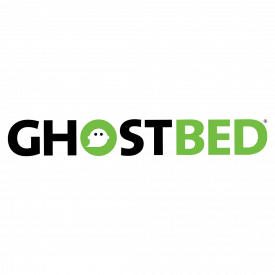 Designed with cooling in mind, the Ghostbed Luxe is fantastic for those who sleep hot at night. 
Best Soft Mattress for Shoulder Pain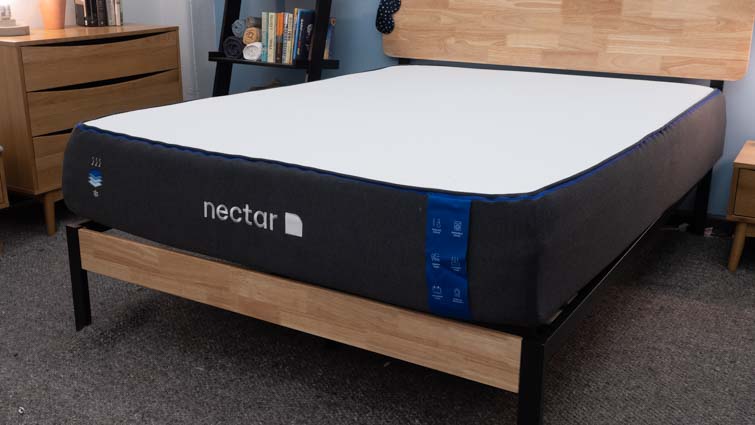 Nectar
Soft mattresses can be great for shoulder pain. Typically built with gentle materials like memory foam, these beds cushion the shoulders and alleviate tension all night long. If you think a soft mattress might be the ticket for you, I recommend checking out the Nectar mattress. 
This bed features a whopping five inches of plush memory foam in its top layers. This translates to ample sinkage, pressure relief, and body-contouring, all attributes that do wonders for those who struggle with shoulder pain. The secret is that the longer you rest on top of a memory foam mattress, the more its layers contour to your shoulders, hips, and lower back. This helps to provide a little cushiony support to these sensitive spots and ensure endless nights of pain-free sleep. 
To learn more about this bed, check out my full Nectar mattress review.
$399 in Free Gifts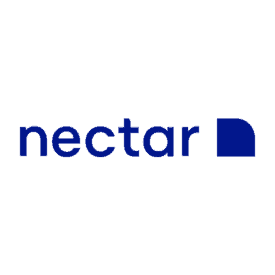 Sleepers will sink deep into the Nectar mattress for some soothing pressure relief, something that side sleepers will particularly appreciate! Click here to get $399 of free accessories with every mattress purchase!
Best Soft Mattress for Combination Sleepers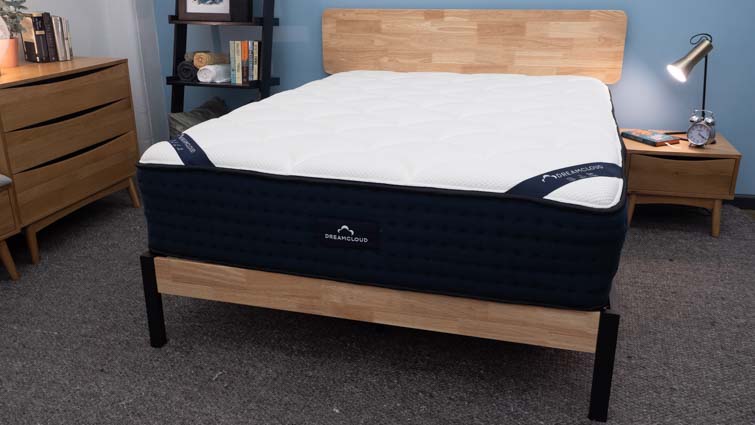 DreamCloud Mattress
The DreamCloud is a great hybrid mattress for combination sleepers. Its quilted cashmere cover and gel memory foam top layers offers some luxurious feeling pressure relief, while firmer pocketed coils below help keep you lifted up and out of the bed. Combination sleepers should appreciate how easy it is to move around and change positions on this mattress. Plus, it offers an initially soft feel that's tempered by firm coil support, which means it's supportive enough for any sleeping position you choose.
DreamCloud also offers the DreamCloud Premier mattress, which has an even softer feel. Sleepers looking for an even plusher feel might prefer that bed.
Interested in the DreamCloud? Read the full DreamCloud mattress review to learn more!
$200 Off + Free Gifts!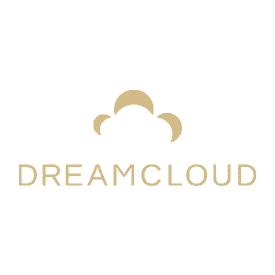 The DreamCloud has a springy feel that combination sleepers might like.
Best Soft Mattress for Back Sleepers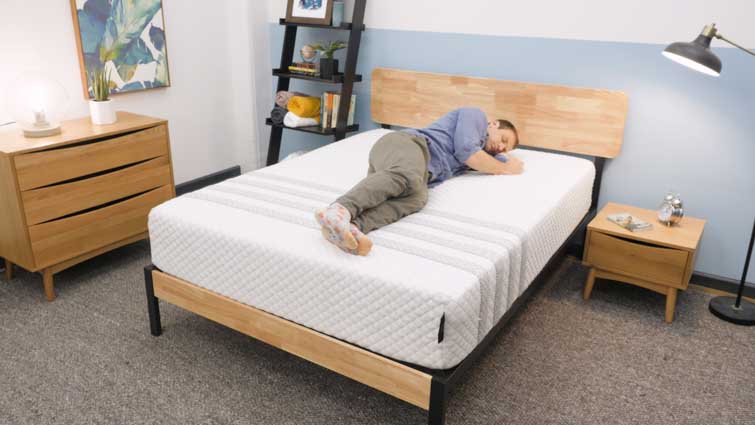 Leesa Hybrid Mattress
The Leesa Hybrid mattress is a bed that I really like for back sleepers looking for a soft feel. It's soft enough to offer plenty of pressure relief, but its pocketed coil layer offers enough support to help keep these folks comfortable.
This mattress is bouncy and responsive, which is great for combination sleepers because it is easy to move around and change positions on. Most back and side combo sleepers will find this mattress just supportive enough to keep their spine neutrally aligned, but soft enough that it will fill in the lumbar region (lower back) and cushion other sensitive parts of the body.
See my full Leesa Hybrid mattress review.
Summer Sale! Up to $400 Off Mattresses!

Great for Back Sleepers
Sleeps Cool
Mattress Support vs. Firmness
Above all else in a mattress, support is absolutely KEY. Now, that may trip up some sleepers… ""wait… I thought this guide was about soft mattresses, I don't want too much support". Firmness equating support is a bit of a misnomer. Mattress support and mattress firmness are two stand-alone qualities in any mattress. While they do work in tandem, they are not one and the same. For instance, a mattress could have a soft feel with great support or a firm feel with lousy support.
Good mattress support simply means that it keeps your spine in proper alignment without creating pressure points. Irritating pressure points can lead to back pain and restless night.
Mattress firmness, on the other hand, is defined as how hard or soft a mattress feels. Different manufacturers use different materials to convey varying levels of firmness.
FAQ:  What mattress firmness do I need?
It's most important to remember that support and firmness are different. Soft mattresses can still provide great support. However, softer mattresses are held to a higher standard in terms of material quality in order to provide that level of support. With softer materials also come new potential problems, including heat retention, feeling stuck, or spinal alignment issues. Good design and material selection helps to minimize these issues, while still creating a soft cloud-like feeling.
Who is a soft mattress right for?
Softer mattresses can be appropriate for a variety of sleeper types and positions. In general, softer mattresses are ideally suited for side sleepers. The softer layers allow for a better contouring hug and support along the curves of the body. Some back and stomach sleepers may also enjoy the softer feel, but it really comes down a personal preference for these sleepers. I recommend taking a look at our best mattress for side sleepers for other types of mattresses that might fit your needs.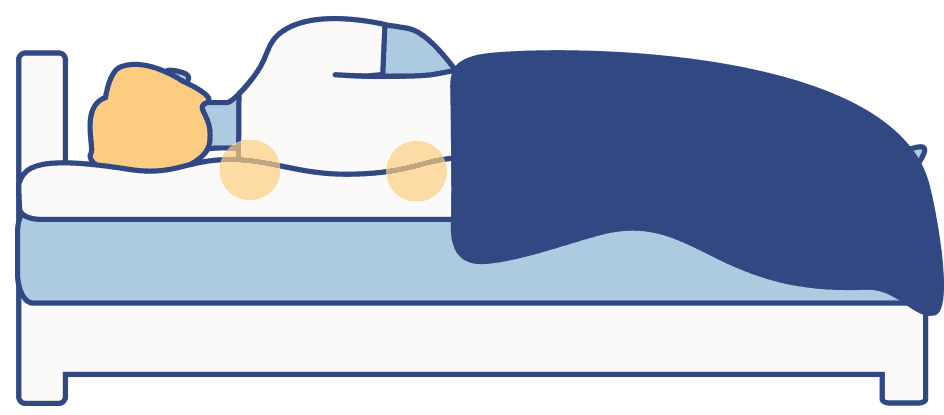 Stomach sleepers especially should be wary of going too soft, as the deeper hug can create a lack of support along the mid section, creating pressure points and pain in the lower back.
Sleepers who weight less (150 pounds or less) may also find that soft suits their needs better. Lighter sleepers may float on top of medium or firmer mattresses due to the materials that require higher pressure levels before creating sinkage. The softer materials allow sinkage at lower weights, creating better pressure relief for these sleepers.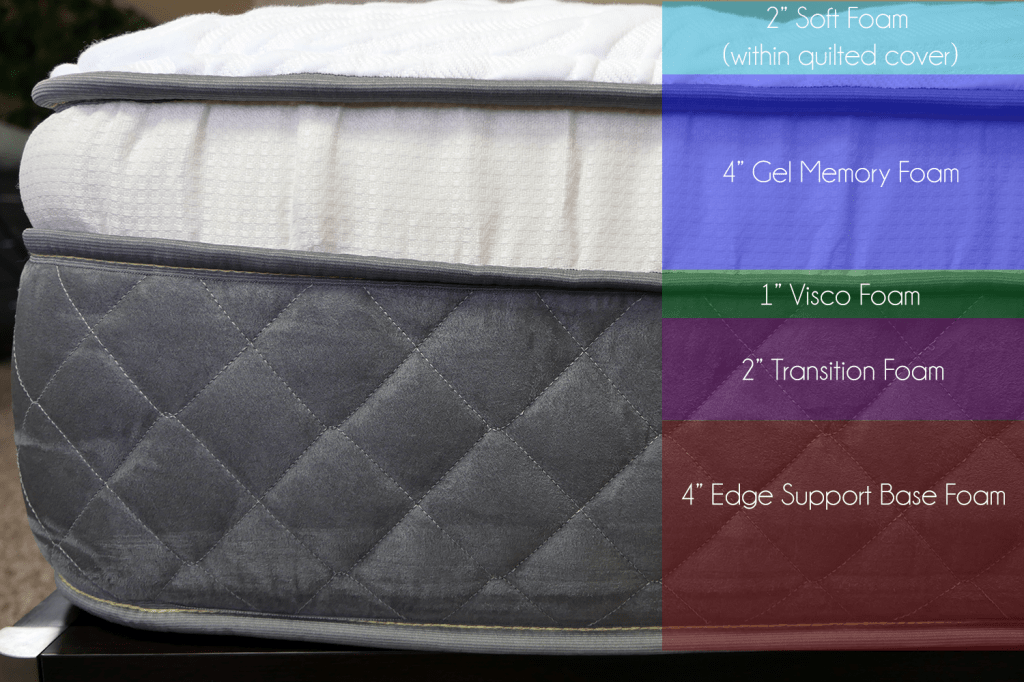 Do soft mattresses "sleep hot"?
In the mattress world, there is a condition that some mattresses suffer from called "sleeping hot". This can occur for a variety of reasons, but the most common are 1) the materials (usually memory foam) are absorbing and retaining heat and/or 2) the level of hug in the mattress is such that an excess of material is wrapping around the sleeper. In general, soft mattresses are more susceptible to sleeping hot than medium or firm mattresses.
FAQ:  What's the best cooling sheets?
For this reason, it's critically important to consider the design, construction, and materials of the mattress. Soft mattresses that use large amounts of memory foam, especially in the top layers, may be more likely to sleep warm because they retain heat. Ventilated memory foam or memory foams infused with gel, copper, or other cooling materials can help to mitigate some of the heat risk.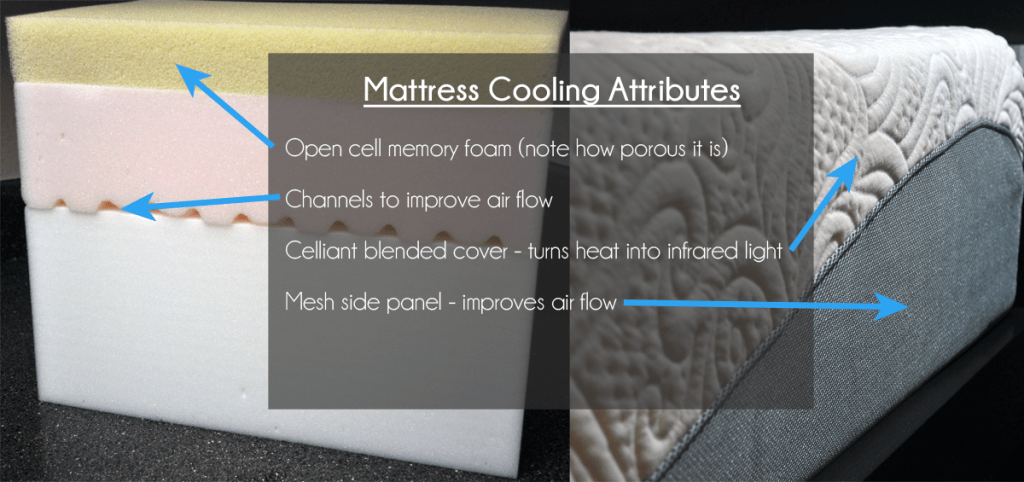 If you are concerned about sleeping warm you will want to look for mattresses that:
Use a thin cover – this will minimize the quantity of material wrapping around you
Use a design that places memory foam below the top layers – top layers of latex, polymer, gel, pillow tops, or other more breathable materials will help to reduce the risk of heat retention
Use advanced memory foam – not all memory foam is created equal, some memory foams are more advanced in terms of their ability to breathe and not retain heat
Use coils – coil mattresses that use pillow tops or true hybrid mattresses generally breathe better and remain cooler than 100% foam mattresses. If this is something you're interested in, check out our best hybrid mattress 2021!
Will a soft mattress help with my back pain?
For many sleepers, back pain is a frustrating part of their nightly routine. Back pain can occur for any type of sleeper, regardless of what position you sleep in. Also, it can be caused by a variety of factors, but one of the most common is inadequate mattress support. In general, most who struggle with back pain will require a medium, slightly firm, or firm mattress. A soft mattress, even one with good support, can create additional problems and pain for the back.
FAQ:  What's the best mattress for back pain?
For those who suffer with back pain, but are certain they still want / need a softer feel, selecting a mattress with a modern thin cover design can help. Traditional quilted covers, padded, or pillow top covers that are excessively soft are most liable to exacerbate back pain. However, thin covers where the softness of the mattress is derived from supportive foam, coil, or hybrid layers generally provide a stronger and more supportive base.
Summary: The Best Soft Mattresses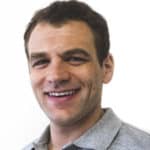 Logan is the content director of Sleepopolis, which means he not only reviews new mattresses every week, but also curates all the comparisons, best of pages, and video guides on the site. He takes a straightforward, honest approach to his reviews and endeavors to give viewers an objective look at each new product he tries out. Logan has perfected his method by personally testing over 200 different mattresses, so he's not only able to discern the overall vibe of a specific bed, but to contextualize its feel within the bed-in-a-box market as a whole. When he's not hopping on a new bed or working with our editorial team to whip up an engaging sleep education guide, you can find him reading books on world history, walking his dog Pepper, or searching for the best cheeseburger in New York City.