So, you're on the hunt for new sheets but have no idea where to start. Well, believe me when I say that you're not alone — wading through the world of bedding can be pretty confusing. But you've come to the right place because in this Best Sheets of 2021 review, I'm presenting my absolute favorite sheet sets, all of which I've personally tested.
Additionally, I'll share my own tips and tricks for finding the bedding that's perfectly suited to your unique sleep needs. This way, you'll have all the info you need to make the most of your sheet-shopping experience. Let's get started!
Best Sheets of 2021
Editor's Pick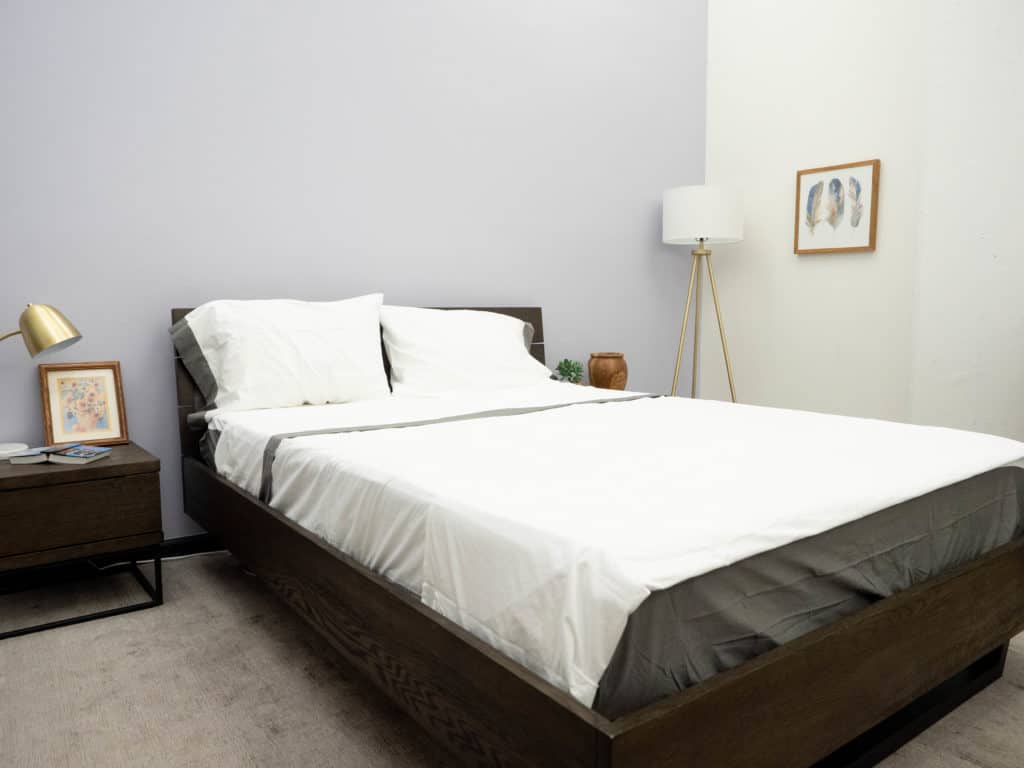 Casper Cool Supima
Sleepers looking for a crisp, cool set of cotton sheets are sure to enjoy the breathable feel of Casper's Cool Supima Sheet Set. 
Made from 100% Supima cotton and spun into a percale weave, these sheets are light, airy, and oh-so-soft. Supima cotton is widely regarded as a superior type of cotton because of its long, supple fibers. In fact, the primary difference between this cotton and Egyptian cotton (a fan-favorite) is merely geographical, as Supima cotton is exclusively harvested in the U.S.A. 
That said, don't mistake this bedding's lightweight feel for fragility! Supima cotton sheets are known for being incredibly durable, and can take you through many years of use. Of course, its classically crisp and cool percale weave does make this set particularly well-suited to sleepers who run hot. 
Not to mention, the fitted sheet in this set has deep 15-inch pockets, and features a rubberized elastic band that puts a mega grip on your mattress. If you're on the hunt for a soft and durable set of deep-pocket sheets, be sure to check my full Casper sheets review! 
Price: $100-$170, with a 100-night trial to test 'em out! 
Perfect For: The hot sleeper looking for a breezy set of cotton percale sheets!
Read the full review to learn more: Casper Sheets Review
Save 10% with code SLEEPOPOLIS10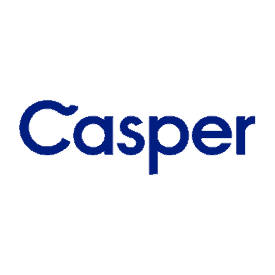 A soft, crisp feel makes the Casper Sheets ideal for those who like to sleep cool.
Best Bamboo Sheets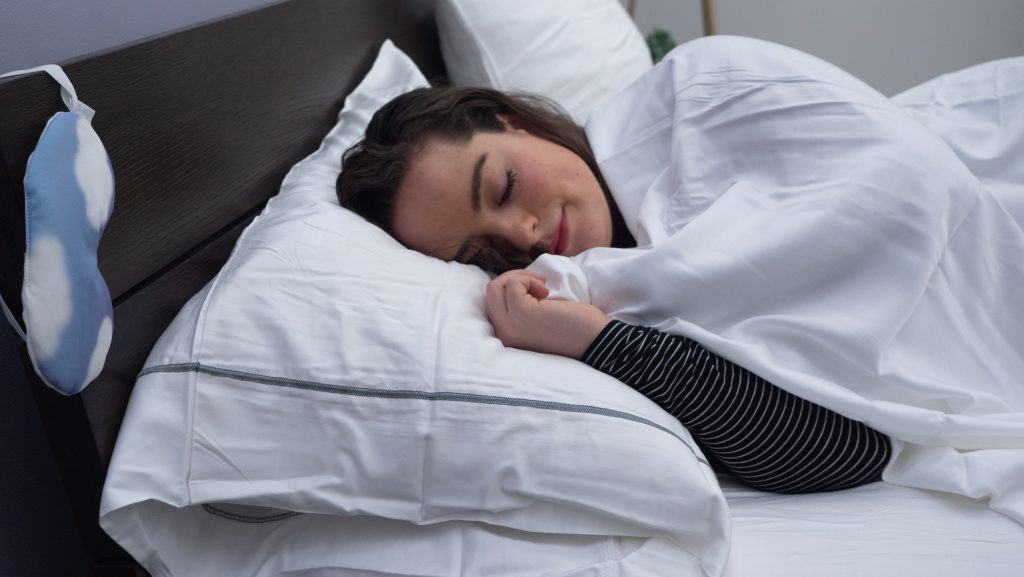 Layla
The light and lustrous Layla sheet set is made entirely from bamboo. 
I'll be honest — this is one of my all-time favorite sheet sets. Of course, I'm a big fan of all the bedding in this roundup, but the Layla sheet set is exceptionally shiny, silky, and lightweight. And as a hot sleeper who loves a luminous sheen, I truly can't get enough of these cooling bamboo sheets.
Like the other bamboo bedding we looked at, these sheets are naturally hypoallergenic, moisture-wicking, and antimicrobial (all of which serve to keep your sleep space fresh!). But the thing that separates this set from the others is how light and airy it is. In my experience, the fabric lies ever so gently on my body, and feels uniquely soothing on my skin. 
In fact, this might be a particularly good pick for folks who like to sleep sans PJs! Additionally, these shiny sheets drape over the mattress in a way that might really appeal to those who like a casually elegant and untucked aesthetic. I recommend this bedding to sleepers of all styles, and if you want a closer look, check out my full Layla sheets review. 
 Price: $125-$225, which is a great value for pure bamboo bedding. Not to mention, you get 120 full nights to test it out.
Perfect For: Hot sleepers looking for bamboo bedsheets that are airy, lustrous, and oh-so-soft.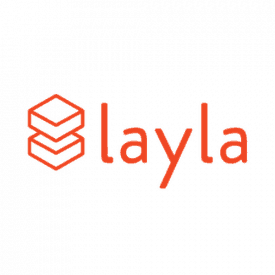 The Layla Bamboo sheet set is made from 100% viscose from bamboo. For those of you who are a little unclear about the word "viscose," it essentially refers to the process used to turn natural bamboo into fabric.
Best Organic Sheet
Saatva Lofton Sheet
Saatva has definitely made a name for itself in the mattress space, but did you know they also make high-quality sheets?  The Saatva Lofton Sheets are made with 100% long-staple organic cotton woven into 300 thread count sheets that feel breathable, soft and durable. Because they are sateen woven, these sheets are going to feel silkier to the touch and they have a light lustrous sheen to them. 
These sheets are my favorite organic sheets because, as the folks at Saatva tout, they're "organic all the way." In fact, they're even Global Organic Textile Standard certified. This means they've met strict quality standards, so you can rest easy knowing you're on natural material.
In my experience with sateen woven sheets, breathability is often sacrificed for silkiness. However, I found that the Saatva Lofton Sheets offer a nice balance between sateen and percale traits — they offer the lustrous sheen seen in sateen woven sheets and the cooling airflow found in percale woven sheets.
Price: The Saatva Loften Sheets runs from $125 to $223, depending on size 
Perfect For: Eco-minded shoppers who like a silky smooth feel and tend to sleep hot
Read more in our full Saatva Loften Sheets review.
See Latest Deals
Saatva Lofton Organic Sheet Set

Saatva Lofton Organic Sheet Set
Saatva sheets are woven from 100% long-staple organic cotton into a 300 thread count, which is intended to offer a feel that's soft, durable, and breathable. They are sateen woven which means they are going to be a bit more silky in feel, and less crisp. Additionally, they offer a light, lustrous sheen rather than a solid, matte finish.
Best Linen Sheets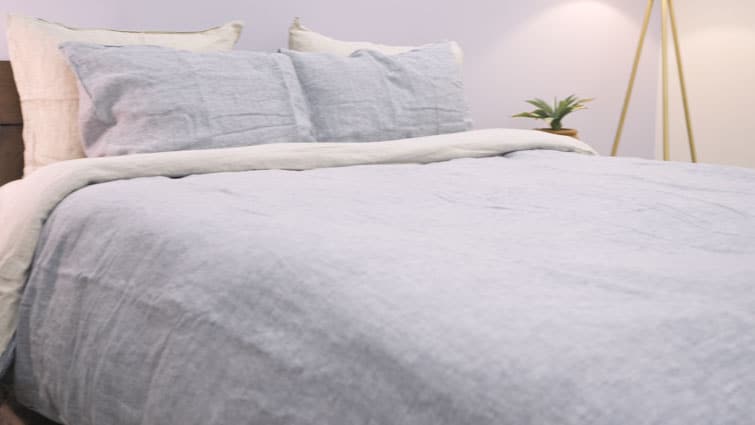 Brooklinen
For those looking for cooling, breathable sheets, there may not be a better material than linen. It's a great material for the summertime because it's a thermoregulating material that helps dissipate your body's heat so you don't kick the covers off in the middle of the night.
The Brooklinen linen sheets are our choice for best linen sheets because they not only have the basic advantages of linen sheets, but offer some extras as well. They use high quality fibers that are thicker to provide better durability, along with that they're pre-washed for some initial softness. Finally, the Brooklinen Linen sheets come in great colors and designs, and you can mix and match them when you buy the bundle!
Price: The Brooklinen Linen Core Sheet Set runs from $259 to $289, depending on the size you buy.
Perfect for: These are a great choice for people looking for breathable sheets to sleep cool through the night. They've also got a balanced soft feel that other linen sheets can lack.
You can learn more in our full Brooklinen Linen Bundle review
Save 15%

Brooklinen's linen bundle sleeps cool and comes in great colors that you can mix and match to your heart's content! Enjoy 10% off your order with code SLEEPOPOLIS10!
Best Breathable Sheets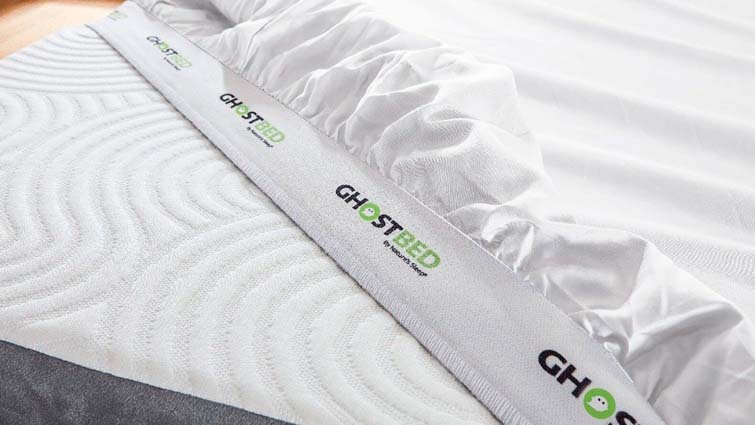 GhostBed GhostSheets
GhostBed is a brand known for their cooling mattresses and they've delivered again with their breathable GhostSheets. 
If you tend to sleep hot at night, having bedding that keeps you cooler can make a big difference in your sleep quality. The GhostSheets are made with Supima cotton blended with TENCEL, an eco-friendly cooling material made with plant fibers. These sheets are lightweight and breathable and should be comfortable for hot sleepers all year round. 
Another feature I like about the GhostSheets is the GhostGrip band, which keeps your sheets from popping off your mattress if you toss and turn throughout the night.
Price: The GhostSheets run from $125-$265, depending on what size you buy.
Perfect For: Hot sleepers looking for a cool, smooth, and breathable sleeping surface.
Labor Day Sale: 30% Off Mattresses + 2 Free Luxury Pillows!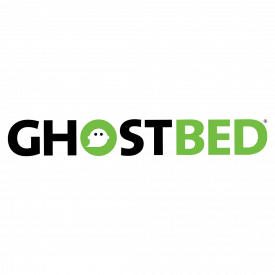 The GhostBed GhostSheets are breathable sheets made with Supima cotton blended with TENCEL fibers. TENCEL is an eco-friendly fabric made with plant-based materials that is super cooling and good for the planet.
Best Jersey Sheets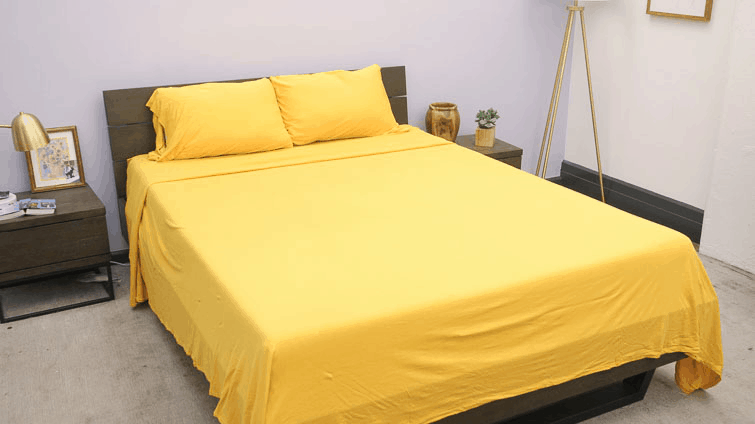 Tuft & Needle Jersey Sheets
Most of the sheets that we've discussed on this page have either been sateen woven or percale, but these sheets are different. The Tuft & Needle Jersey sheets are 'Jersey' knitted, which is a type of textile manufacturing that's knitted instead of woven. This type of knitting makes the sheets feel thinner, more breathable, and just like a cotton T-shirt. Actually, the folks at Tuft & Needle say that this sheet set "makes you feel like you're sleeping inside a big T-shirt."
The Tuft & Needle Jersey sheet set also features an extra, special ingredient – Tencel. Tencel is a plant-based material known for being absorbent and air wicking. So, not only are these breezy sheets built to keep you cool, they're working to keep you feeling fresh and dry as well. This airy, breathable feel makes these Jersey sheets Tuft & Needle's best set for hot sleepers.
Pricing: $60-$80, depending on which size you choose.
Perfect For: Hot sleepers on a budget who also love the idea of rolling around in a big eco-friendly T-shirt.Want to learn more about these sheets?
Read my full Tuft & Needle Jersey sheets review.
4th of July Sale! Save 10%!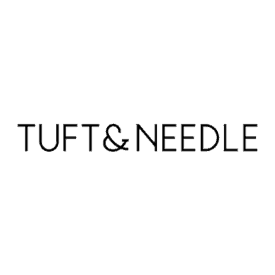 With Jersey, Percale and Linen options, Tuft & Needle has a great line of sheets available for any preference! 
Best Cooling Sheets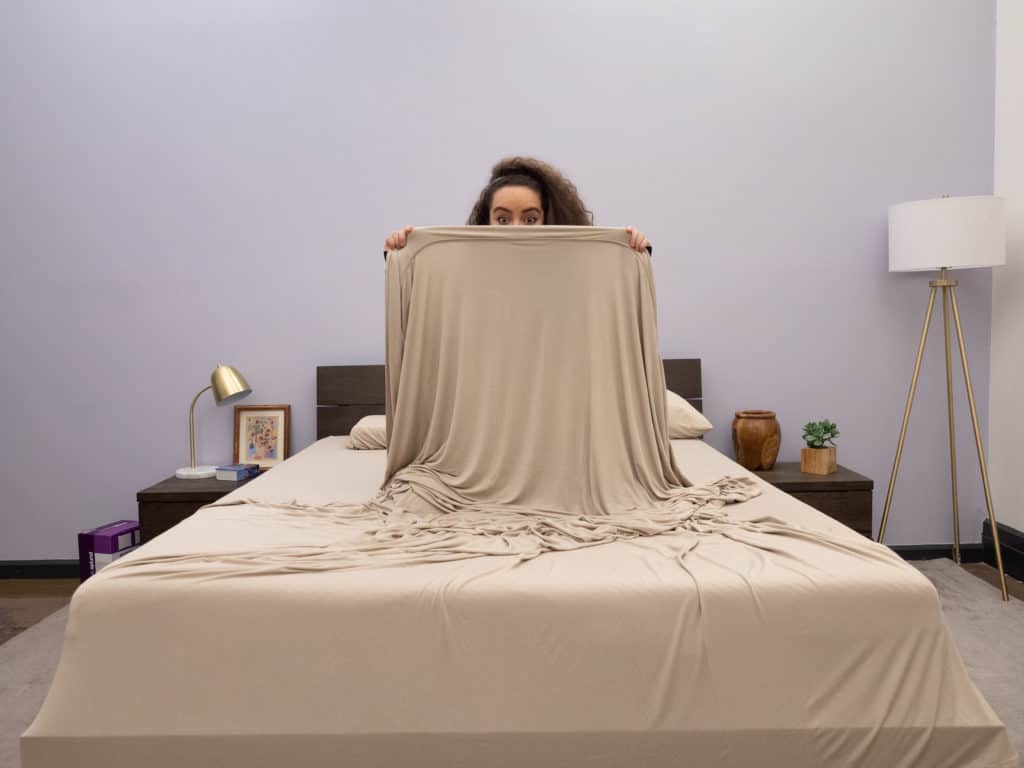 Purple Sheet Set
Next on my list is some light and breezy bedding that's sure to keep you cool at night — the Purple Sheet Set. 
Made from a blend of spandex and viscose from bamboo, these sheets offer a uniquely stretchy and breathable feel. In fact, the stretchiness makes the fabric cling to the mattress and maintain a wrinkle-free look (which might be ideal for folks who don't like to iron!) But it's not the spandex that makes these sheets so cool — it's the bamboo. 
Bamboo-based bedding is known for being extremely durable, but also very lightweight and airy. If you ever find yourself kicking off the sheets in the middle of the night because they're too warm and heavy, take comfort in the fact that these are thin and cooling. Plus, bamboo is naturally moisture-wicking, which could help hot sleepers stave off those night sweats.
Oh… And did I mention that this bedding is also incredibly soft? If you're looking for a cooling set of sheets that feels soothing on the skin, I suggest you check out my full review of the Purple Sheet Set! 
Price: $99-$129, which is a great value considering bamboo-based bedding tends to come with a higher price tag! Plus, it's backed by a 1-year warranty. 
Perfect For: Hot sleepers looking to stay cool with some soft, bamboo-based bedsheets!
See Latest Deal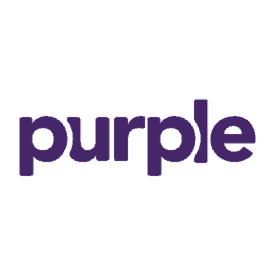 These sheets are uniquely stretchy, moisture-wicking, and super soft — and they go great with a Purple mattress! 
Most Luxurious Sheets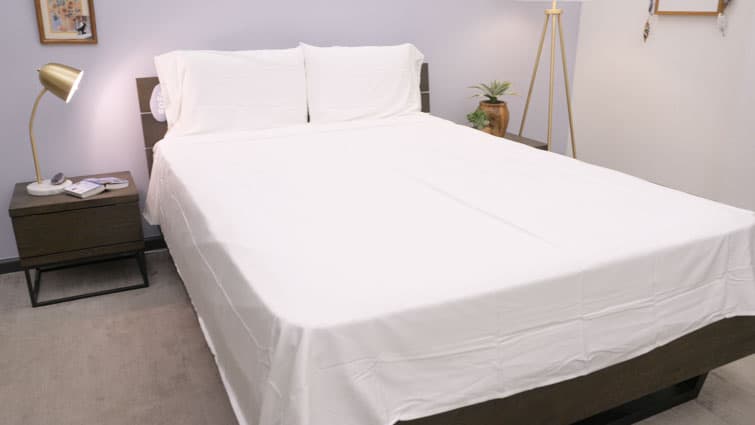 Brooklyn Bedding Sheets
Tencel sheets like these Brooklyn Bedding sheets have become a very popular choice for people looking for a luxurious feel and a lustrous sheen. The Brooklyn Bedding sheets are made of 100% tencel spun into a sateen weave. These sheets offer, as Brooklyn Bedding puts it, "botanical luxury" because of Tencel's plant-based make up and sateen's luxurious characteristics.
The sateen weave of these sheets gives them that lustrous sheen and silky smooth touch that anyone looking for a luxurious set of sheets can be satisfied with. And since these sheets are not blended with cotton, like most tencel sheets are, sleepers get to enjoy pure tencel and everything it has to offer.
Price: These sheets come at a price of $139-$219, depending on the size. Brooklyn Bedding also includes a 30 day return policy.
Perfect For: If you want to sleep green and enjoy the luxurious feel and look of sateen woven sheets, then these sheets are exactly what you're looking for.Learn more in my full Brooklyn Bedding Sheets review.
Save 20% with code SLEEPOPOLIS20
Brooklyn Bedding Tencel Sateen Sheets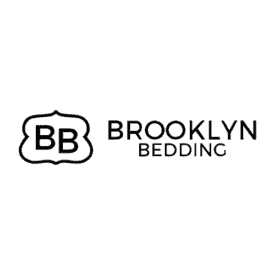 Brooklyn Bedding Tencel Sateen Sheets
These silky sheets provide a luxurious feel at a value price! Save 20% with code SLEEPOPOLIS20!
Best Flannel Sheets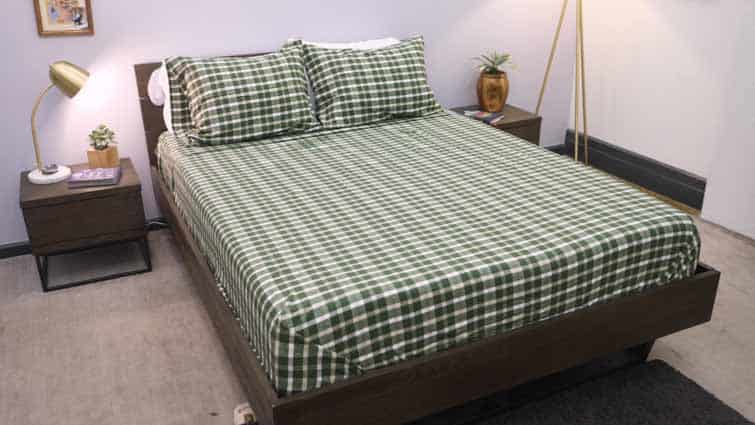 Boll & Branch
Here we have the cozy flannel sheet set from Boll & Branch, perfect for sleepers looking to cuddle up in the wintertime. 
Made from 100% organic cotton and napped on both sides, these flannel sheets offer an irresistibly soft and velvety feel. For those who are unfamiliar with the term, "napping" is a textile manufacturing technique used to raise the surface fibers of flannel fabric to give it a warm and fuzzy texture. 
In my experience, the best flannel sheets are double-napped like we see here. But what I really love about this bedding is that it's sheared after it's napped, which increases durability and takes that velvety-soft feel to the next level. Sleepers looking to burrow into some warm and cozy bedding should definitely give this sheet set a try. 
Aside from how soft and durable they are, it's worth noting that these sheets come in a wide range of styles! If you love the feel of flannel but are not into the classic plaid style, feel free to get creative with solid colors, stripes, and a variety of printed patterns.
Price: $185-$315, which is about average for organic cotton flannel that's been napped and sheared. Keep in mind that it comes with free shipping, free returns, and a 30-day trial period.
Perfect For: Sleepers who run cold or those shopping specifically for warm wintertime bedding!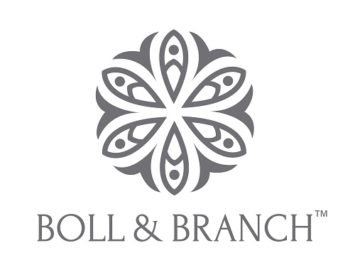 Boll & Branch are made from organic long-staple cotton which has a reputation for producing very soft, strong, and durable fabric. These sheets are woven with single-ply cotton into a 300 thread count, which the folks at Boll & Branch say is intended to create a "light and sumptuous" feel.
Best Egyptian Cotton Sheets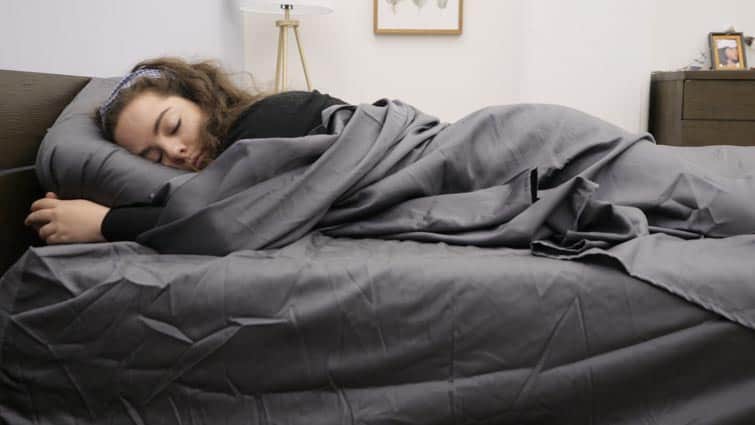 Parachute
The Parachute sateen sheets are made from 100% Egyptian cotton, giving them a super soft feel. Thanks to it's staple length and durable nature, Egyptian cotton is widely regarded as a superior type and Parachute is an excellent example these great qualities!
This set of sateen sheets from Parachute has a lustrous shine that give them a luxurious look. Along with all of that, these sheets fit a wide range of mattress sizes with deep pockets for mattresses up to 16 inches tall.
Be sure to read my full Parachute sheets review.
Price: Parachute sateen sheet sets range from $129 to $279 depending on size and if you get a top sheet with the set  
Perfect For: For those looking to sleep cool and want a silky feel.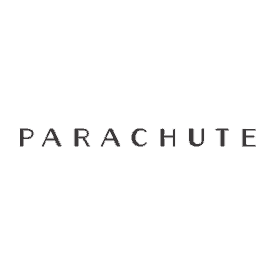 Egyptian cotton makes these Parachute sheets incredibly soft and cozy! 
Methodology: How To Shop For Sheets
Okay sleepers, now that we've talked which sheets are the best, let's discuss the methodology behind my picks. Yes, it's true that sheet-shopping is largely about personal preference, but there are some key factors to consider in order to find the bedding that's best for your bed, body, and budget.
Materials
When shopping for new sheets, the first thing to pay attention to are the materials being used! It can be important to ask yourself questions like what season am I using these sheets in, how durable is this material, or what is the best material for sheets to keep you cool?  So, allow me to break down some of the most popular bedding fabrics by feel, texture, and coziness:
Cotton – Perhaps the most popular, cotton bedding is known for its classically soft feel and great breathability.
Linen – Linen bedding has a distinctly coarse texture, but it's extremely durable and gets softer over time. Additionally, it's one of the most breathable fabrics in the world!
Bamboo – Bamboo-based bedding is a great eco-friendly fabric known for its silky feel and lustrous sheen.
Keep in mind that the full list of existing fabrics is incredibly vast, and this review focuses on the ones that are most frequently featured in the world of bedding. But as a general rule of thumb, I suggest shoppers carefully review the "materials description" before committing to a set of sheets.
The Fiber Factor
If you're shopping for cotton bedding, you're going to want to pay close attention to the length of the fibers (also known as staples). Don't worry — this doesn't require any measuring on your part as bedding brands typically advertise staple-length on each sheet set.
That said, I suggest you aim for long-staple or extra long-staple cotton because it's typically softer, more durable, and less likely to fade or pill over time. Egyptian and Pima cotton are particularly popular examples of long-staple cotton, but they're not the only options.
Fortunately, linen and bamboo are already known for having exceptionally long, strong fibers (which is why these fabrics are praised for superior durability!). But with cotton, the length of the fibers varies more, and it's important to remember that longer is usually better!
Weave Style
The next thing I look for when I'm shopping for sheets is the weave style used to manufacture them. Again, there are many different ways to weave fabric, but the two styles you'll see most often are percale and sateen. Keep in mind that these weave styles apply exclusively to cotton, as linen, bamboo, and other fabrics generally feature one consistent weave style.
That said, a percale weave is characterized by a crisp handfeel and a matte appearance, while sateen woven bedding is typically much silkier and shinier. Additionally, percale woven bedding tends to be lighter, more breathable, and better suited to sleepers who run hot. Conversely, sateen sheets are a bit thicker, warmer, and lie heavier on the body.
Personally, I think both weave styles are great, and I like to rotate between percale and sateen depending on the weather.
Thread Count
Finally, I consider thread count. So many people ask me, "what is the best thread count for sheets?"But before I tell you why this is the very last thing I look for, keep in mind that thread count refers to the amount of individual yarns per square inch of fabric. That said, many shoppers might be under the impression that a high thread count guarantees high quality… but that's not the case!
In fact, thread count kind of loses its value if you're not working with durable materials. With long-staple cotton sheets, for example, a high thread count can really boost the softness and strength of the finished fabric. On the other hand, cotton sheets woven from shorter, weaker fibers are probably going to be less smooth and durable, regardless of thread count.
Meanwhile, the average linen sheet set has a thread count of 80-150 (which would be considered quite low for cotton) and thread count for bamboo bedding typically ranges from 250-350. However, it's worth noting that most bedding brands do not advertise thread count on bedding that's not cotton-based.
That said, allow me to impart a pro tip: Any cotton sheet set with a thread count of 1,000 or higher is probably woven from inferior, short cotton fibers. Some bedding brands splice tons of short fibers together in order to boast a higher thread count, but that's one marketing ploy you might want to avoid.
Final Thoughts
Well sleepers, you've seen the best sheets of 2021 and you're well on your way to picking the set that's perfect for you. But before you start browsing, just remember to keep a close eye on weave style, thread count, and the specific materials used in order to make your shopping experience as fun and efficient as possible! In the meantime, be sure to subscribe to our YouTube channel and follow us on social media for the answers to all your sleep needs.
FAQs
What thread count is the best?
When you're working with high quality materials like long or extra-long staple cotton, a good thread count ranges from 250-800. That said, you might want to avoid bedding with a thread count of 1,000 or higher, as that often means it was woven from weaker, low quality fibers.
Are bamboo sheets better than cotton?
When you're shopping for sheets, a lot comes down to personal preference. That said, many sleepers may find that bamboo-based bedding is cooler, more breathable, and better at wicking moisture than cotton. Meanwhile, cotton is among the most popular types of bedding because of its soft feel and various weave styles.
What are the best sheets for hot weather?
Sheets made from bamboo, linen, Tencel, or cotton percale are great for hot weather because they're breathable, moisture-wicking, and lightweight.
What is better, Pima or Egyptian cotton sheets?
Both Pima and Egyptian cotton are widely regarded as superior types of cotton because of their long, fine, and supple fibers. They are comparable in quality, and the main difference between them is geographical! Egyptian cotton is grown in the Nile River Valley, while Pima cotton is exclusively grown in the U.S.A.
Sarah is the Senior Writer and bedding expert at Sleepopolis. Every week, she personally tests and reviews new pillows, sheet sets, and other sleep accessories. She accompanies every video review with a meticulously detailed article to ensure her audience has all the pertinent info they need for the best shopping experience possible. Perhaps that's why her fans have dubbed her "the most thorough pillow reviewer on the Internet." Having tested everything from sleep trackers to mattress toppers, Sarah's expertise runs deep and is always expanding. She received her degree in Creative Writing from Brooklyn College and spends her free time doing stand-up, making pasta, and hanging with her cats.