Parachute: a cloth canopy designed to soften your landing when jumping out of a plane. Parachute sheets: a 100% long-staple Egyptian cotton sheet set designed to soften your sleeping experience on your bed. Say hello to the highly engineered Parachute sheet set that Sleepopolis will be putting to the test in this week's review.
Continue reading down below for my full review of Parachute's percale sheet set. Need a shorter version? Click here to jump down to my review summary.
Construction & Materials
The Parachute percale sheet set is crafted from 100% Egyptian cotton. Included in the sheet set is 1 fitted sheet / pillow case for Twin and Twin XL or 1 fitted sheet / 2 pillow cases for Full through California King sizes. A top sheet can be added to any set as well. Parachute takes a slightly different approach by not including a top (flat) sheet. After a recent survey, Parachute concluded that more than 40% of Americans do not use the top sheet. Those sleeper's prefer to hop in and out of bed without having to deal with the occasional tangled ball of sheet / comforter. Of course, if you do want a top sheet you can add that to any sheet set.
The pillow cases are designed with a back-side envelope enclosure to avoid excess fabric and a messy look. The top sheet (included in my set) was also large enough to allow for plenty of slack on both sides of the mattress.
Build Quality
The overall build of these sheets is outstanding. I determine this by examining every inch of the stitching, materials used, and overall construction.
The stitching of these sheets is woven to near perfection. There were only a few loose threads, and none that really looked as if they could cause any sort of immediate deterioration to the set. The pillow cases were also in great shape. The envelope fold on the back allows for a tight fit. This design also makes breathing a lot easier for the pillow so there is no heat retention near the head.
All in all, the complete set seems well made and dependable. The fitted sheet can fit mattresses with depths up to 16″. Additionally, this fitted sheet did not seem to encounter much stress while being applied to the mattress. It easily wrapped around the bed and remained tight, allowing for a smooth finish and clean aesthetic.
Durability & Performance Tests
When testing the durability of the Parachute sheets, I factored in a few common items.
For starters, shrinkage. The most well known problem with sheet sets is shrinkage. Nothing is more aggravating than ordering a set sized for your mattress and coming to find out it shrank dramatically after one wash / dry cycle. Next up is thread examination. Are there any loose threads? Did any existing threads get worse after being run through the washer and dryer? Lastly, I test the color materials used to determine if there is any sort of dye / color run off.
MORE:  See full list of all Sleepopolis sheet reviews
Shrinkage Test
Shrinkage tests are extremely important. To determine immediate shrinkage in the sheets I take measurements prior to running them through a wash / dry cycle. These measurements serve as my baseline for comparison. I then put the sheets through a standard wash / dry cycle. After doing so, I saw very minimal shrinkage in both the flat sheet and pillow cases. Compared to the original sizes, the flat sheet shrank a 3.20% and the pillow case shrank 2.60%. Typically most shrinkage occurs after the first wash / dry cycle, therefore I would not expect to see much more, if any, shrinkage from here on.
Damage Test
Throughout this test I analyze the sheets once more, in search for any additional damages caused by normal use and several wash / dry cycles. After further review, I did not notice any new stitching issues with the set. In addition to that, the original loose threads did not increase in size after several weeks of use. Overall, the sheet set proved to have a solid and durable build quality.
Color Test
For this test I completely soaked a pillow case in hot water and gave it time to soak up all of the water. Immediately following, I rung out any excess water by hand and placed the pillow case on top of a bed of paper towels. Using a rolling pin, I firmly pressed the pillow case against the paper towel to examine for any type of dye or color transfer onto the paper towels. With lower quality sheets / dyes it is likely that some color would show on the towels. With the Parachute sheets, that was not the case. There was no color transfer whatsoever.
Feel, Cooling, & Style
These sheets posses a different type of feel in my opinion. The cotton seems to be high quality. I never felt as if the sheets were sticking to me or creating any sort of heat build up. Instead, the sheets more or less rested on my body, allowing me to move around easily without pulling the set away from my wife. On a scale of 1-10 with 1 being the softest, I would rate these sheets at a 4.
They're soft, but the texture gives them a slightly different feel compared to other sheets. Parachute sheets are stone washed, which gives them a "lived in" natural feel. The stone wash treatment is also designed to help the sheets naturally soften over time. I will plan to update this review after a few months of use regarding my experience there.
Upon initial lie, I was greeted with a cool welcome. Compared to most traditional lower-end cotton sheets there was a noticeable improvement on the coolness. I slept fairly cool all night long and never felt any sort of heat retention that caused the sheets to become uncomfortable. Considering they're rather lightweight, they are able to breathe more easily.
SEX:  What's the best mattress for sex?
Style can be classified as a subjective matter, but these sheets are quite trendy in my view. With tons of colors available, you're able to get the right one for you and your bedroom set. Parachute even sells swatches so you can test out which color would be the best fit. With that said, there is one small flaw with the Parachute sheets, wrinkles. Natural cotton doesn't contain the chemicals or other synthetic materials that create wrinkle free sheets. So while the set may wrinkle, there are a numerous benefits you'll receive via sleeping on Egyptian cotton sheets vs. synthetic. Lastly, the sheet set is iron friendly so if you prefer a wrinkle free look you've still got options.
Who Should Buy the Parachute Sheet Set?
I would recommend the Parachute sheets to sleepers who:
Want 100% cotton sheets – made from 100% Egyptian cotton, these sheets are extremely nice. They have a soft feel, possess a nice lightweight texture, and have a natural lived-in comfiness to them.
Want the option of a top sheet (or not top sheet) – for those sleepers who don't want to deal with a top sheet, this is your brand. Parachute believes that flat sheets should only be included upon demand, as they are becoming less and less common. Therefore, the set is priced reasonably for anyone's budget, and there is still the option to order a top sheet if you'd like one.
Want a modern style, high quality set – not only are these sheets aesthetically pleasing, they're built to last. Their build quality goes hand-in-hand with their high quality materials used.
Want to sleep cooler – compared to most cotton sheet sets, this one is above average. The sheets are very lightweight and breathe extremely well. Needless to say, they sleep very cool.
For more information on the Parachute sheets visit ParachuteHome.com.
Highly Dependable + Modern Look
Materials

Comfort

Quality

Value

Cooling

Shrinkage

Company
Summary
Made from 100% Egyptian cotton, Parachute sheets are a durable, dependable, soft, and cool. Compared to most other sheet sets I would rank these among the top tier. The stone washed finish gives them a unique soft feel and aesthetically pleasing matte look. Although no top sheet is included, the option to add one is still there. Save a little money and avoid the hassle of a tangled ball of sheets. To cap it off, the Parachute sheets are a well made set and a good option for sleepers who enjoy cool cotton sheets.
The following two tabs change content below.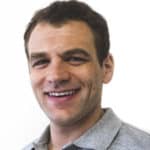 Logan Block
Logan is the director of content at Sleepopolis and the main mattress man around these parts. He's a big fan of sleeping in many sleeping positions and weightlifting.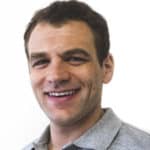 Latest posts by Logan Block (see all)