If you're looking for a way to enhance the feel of your mattress without having to buy a new one, a mattress topper might be the accessory for you. They can adjust the firmness of your bed, help cool down a hot mattress, and even keep allergens at bay. If only there were an easy way to find the one that's right for you…
Oh wait, there is! I've rounded up my favorite mattress toppers below to help you choose one that meets your needs. Plus, I've included a detailed buyer's guide below to help you decide which mattress topper is the best fit for your body, your bed, and your budget!
Best Mattress Toppers of 2021
Editor's Pick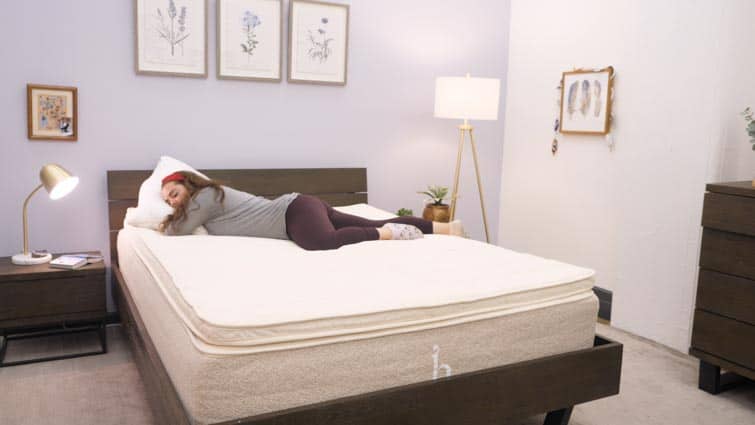 Birch Topper
The Birch topper is made of Talalay latex, a sustainable material known for its quick response to pressure. It offers springy support and a nice bouncy feel. Folks looking to rest on top of their bed rather than sink into it should like this 3-inch topper. 
The Birch is also a great pick for eco-friendly sleepers. It's covered in organic cotton (which means no synthetic pesticides were used to make it), and filled with ethically sourced wool and natural latex. In addition to being eco-friendly, these materials are all thermoregulating, which means this topper will sleep cool in the summer months and feel cozy in the winter. The Birch's high-quality build and versatile feel make it my favorite topper of the year.
This topper is offered with a 100-night sleep trial and 10-year warranty.
If you think this is the eco-friendly topper you've been searching for, you should definitely check out my full Birch Living Topper review!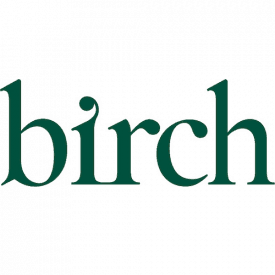 The Birch topper uses natural materials like organic cotton and talalay latex to provide great comfort and is a Greenguard Gold certified product. It's a great way to get a bit more pressure relief and extend the life of your mattress!
Best Cooling Topper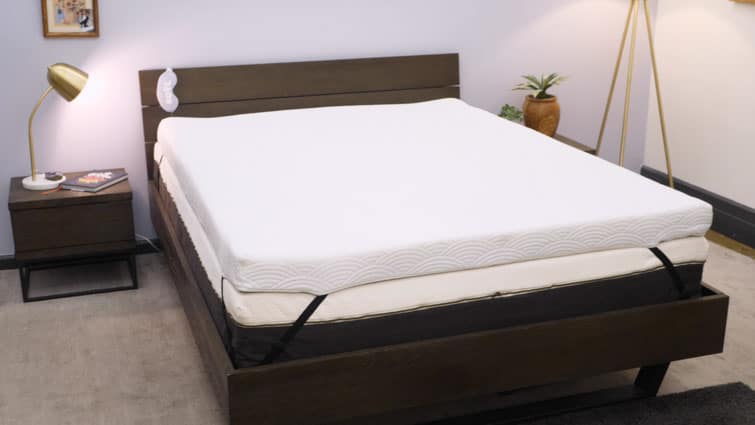 ViscoSoft Cooling Copper Topper
If you sleep hot, the Cooling Copper topper from ViscoSoft could be the right topper for you. This topper was designed specifically for those who run extra hot. It's made from copper-infused memory foam that draws heat away from your body and uses a special Phase Change Material cover. This cover feels cool and soothing, and it's designed to stay cooling no matter how often you wash it. In my opinion, its ability to dissipate heat is unrivaled.
This topper is 4 inches thick and has a medium firmness level. This combination should feel comfortable to many sleepers, but I think this tall profile is an especially good fit for side sleepers looking for deep pressure relief.
The Cooling Copper topper comes with a 60-night trial and 5-year warranty.
For the full scoop on this topper, be sure to check out my full ViscoSoft mattress topper review!
ViscoSoft Mattress Toppers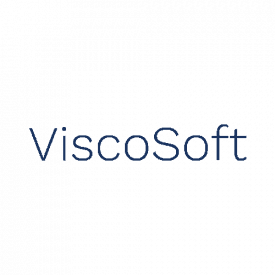 ViscoSoft Mattress Toppers
ViscoSoft has a few different mattress topper options that are great for those looking for a memory foam feel with the added benefit of sleeping cool!
Best for Back Pain
Saatva Mattress Topper
Saatva offers three premium mattress toppers that can help prolong your mattress's lifespan. My favorite topper for back pain is Saatva's 1.5-inch Latex mattress topper. This supportive topper does a great job of lifting you up and out of your mattress while still providing comfortable pressure relief. The result is a great burst of extra support that can help you fight back pain!
In addition to being bouncy and supportive, this latex topper is naturally cooling. If you find yourself overheating at night, adding this topper to your bed can help prevent your mattress from trapping your body heat. This could help elevate your bed's cooling capabilities and keep you comfortable at night.
Another perk of this topper is that its 100% cotton cover is moisture-wicking and includes elastic anchor bands to keep it in place on your mattress. All in all, it's a great choice for anyone looking for a high-quality mattress topper to help fight back pain.
This topper comes with a 45-night sleep trial and 1-year warranty.

Saatva's latex mattress topper adds some nice comfort and pressure relief to help alleviate back pain.
Best Plush Topper
Helix Mattress Topper
If you're looking for a mattress topper with a plush, luxurious feel, the Helix Plush mattress topper could be a great pick for you. This topper is made with a Revoloft Cluster fiber fill that offers a cozy pillow-top feel. It also holds its shape longer than some other pillow-top style mattress toppers, which makes it a great pick for refreshing your mattress.
In addition to offering tons of pressure-relieving sinkage, this topper is hypoallergenic and soft-to-the-touch thanks to a bamboo fiber blend cover. It also sleeps nice and cool, which is a bonus for a soft topper, since soft foams can often trap body heat.
And finally, this extra-deep pocket topper is machine washable! This isn't a common feature, and makes the Helix a great option for sleepers looking for a soft topper that makes cleaning hassle-free.
The 1.5-inch Helix topper comes with a 100-night sleep trial and 1-year warranty.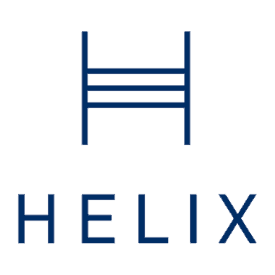 Helix's mattress topper can add some plush coziness to your bed.
Best Organic Mattress Topper
Avocado Mattress Topper
Avocado's 2-inch organic latex mattress topper is a great choice for all the organic shoppers out there. This topper is made with Global Organic Latex Standard certified latex and Global Organic Textile Standard certified cotton, which basically means it's met some very rigorous quality control standards!
This latex topper is offered in a plush or a firm model, so you can use it to soften or add support to your existing mattress. This topper is also covered in organic cotton and quilted with some organic wool, so it's soft to the touch and naturally moisture-wicking.
In addition to being eco-friendly, this topper is also naturally cooling! Wool and latex do a great job of regulating body heat, ensuring you'll sleep cool and comfortable all night long. Avocado also offers a vegan version of this mattress topper that uses cotton instead of wool quilting. It feels nearly identical, so you should get what you're looking for on either model!
The Avocado topper comes with a very lengthy 1-year sleep trial and 10-year warranty.
See Latest Deals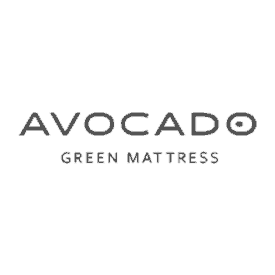 Avocado offers an all-natural mattress topper for some eco-friendly comfort.
Best Soft Topper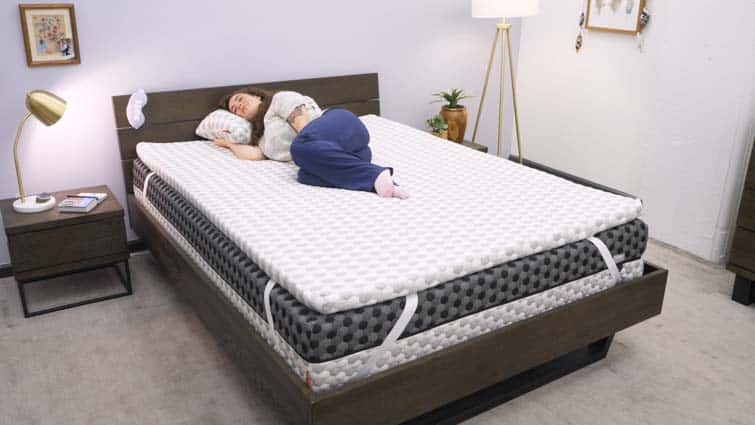 Layla Mattress Topper
The Layla topper is ideal for folks looking to add softness to their mattress. This 2-inch thick topper is made of copper-infused memory foam. Its lower profile makes it a great way to add a plush feel without too much bulk. I personally tested this topper on a firm mattress and was impressed by how it balanced out the mattress's feel. 
The Layla topper's cover is removable and machine washable, plus features four corner straps to make sure it stays in place. The cover is made from copper-infused stretch-knit cotton, which feels cool on the skin and helps draw heat away from your body.
This topper comes with a 120-night sleep trial and 5-year warranty.
Want to know more about the Layla Topper? Be sure to check out my full  Layla Sleep mattress topper review. And maybe check out the Layla mattress while you're at it!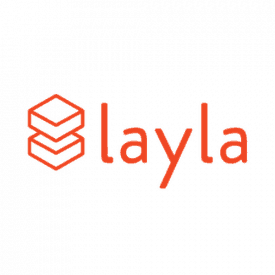 A memory foam topper from Layla is a great way to extend the life of your current mattress!
Best Memory Foam Topper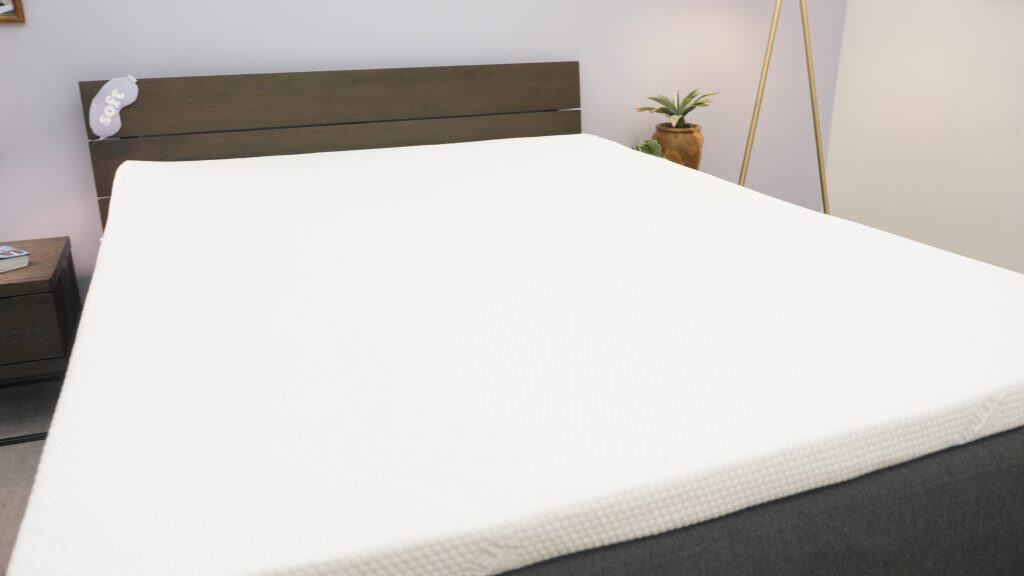 Tempur-Pedic TEMPUR-Topper Supreme
Tempur-Pedic is known for making great memory foam mattresses, but it also makes awesome memory foam toppers! The TEMPUR-Topper is made from Tempur-Pedic's proprietary TEMPUR material which, in my opinion, sets the standard for memory foam. 
This topper is dense, durable, and offers that super slow response to pressure that many memory foam fans enjoy. Not to mention, it's 3 inches thick! Heavier sleepers or those looking for an extra-thick topper should definitely give this one a try.
The folks at Tempur-Pedic say that this topper's dense construction and medium-firm feel make it a great substitute for a mattress when you have an overnight guest, and I do think this topper is dense enough to work in place of an air mattress. This is also great news if you're refreshing an old mattress. This thick topper could help a sagging bed feel comfortable for longer.
The TEMPUR-Topper Supreme comes with a 10-year warranty.
Think this bad boy is the topper you've been waiting for? Be sure to check out my full TEMPUR Topper Supreme review!
Tempur-Pedic TEMPUR-Topper Supreme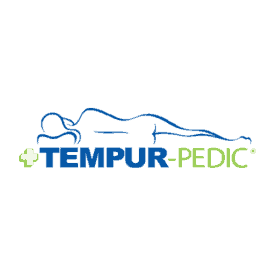 Tempur-Pedic TEMPUR-Topper Supreme
The TEMPUR-Topper Supreme is a great mattress topper with a great memory foam feel that offers impressive pressure relief!
Best Value Topper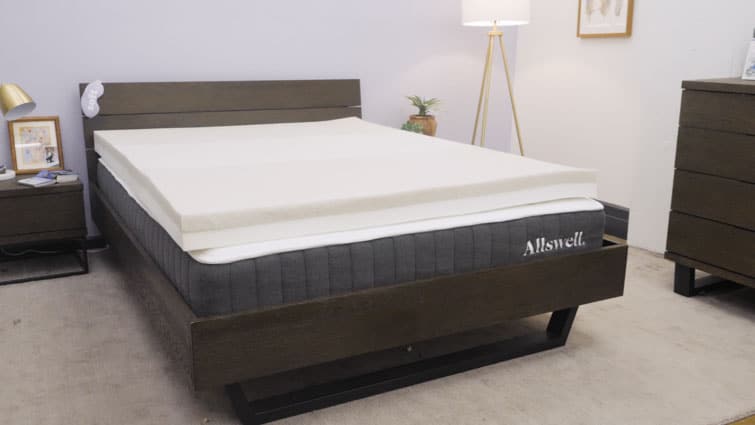 Allswell Mattress Toppers
If you love the feel of memory foam (but you're not trying to break the bank), allow me to introduce the Allswell Home Graphite Topper. This 3-inch thick topper has a medium-firm feel and offers some nice body-contouring and pressure relief.
This topper is infused with cooling graphite, which means it will sleep cooler than a traditional memory foam topper. But the biggest draw of this topper is its low price point! You can snag one of these toppers for under $100, which is great news for budget shoppers looking for a high-quality memory foam option.
This topper comes with a 30-night sleep trial.
Want to compare it to the brand's other models? Check out my full Allswell Home mattress toppers review!
15% off with code BTS15
Allswell Mattress Toppers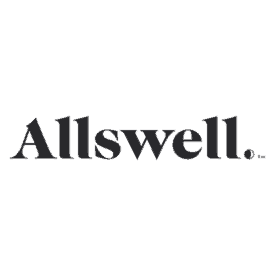 Allswell Mattress Toppers
Sleepers who need a little extra comfort can look toward the memory foam feel of the Allswell mattress toppers for contouring pressure relief! Save 15% when you join mailing list!
Best Gel Memory Foam
Brooklyn Bedding Mattress Topper
Shoppers on the hunt for a cooling gel memory foam feel might like Brooklyn Bedding's 4 lb Gel Memory Foam topper. This topper is offered in a 2-inch and 3-inch model and provides some nice sinkage and body-contouring.
The gel bead infusion in this topper means it sleeps much cooler than traditional memory foam, which is a perk for hot sleepers looking to give their old mattress a plusher feel. I'd especially recommend this topper to hot side sleepers, it does a great job relieving pressure around the shoulders and hips in this position.
If you sleep with a partner or pet, this topper could also do a nice job absorbing motion. Essentially, that means you might feel less disturbed by your bedmate's movements at night with this topper on your bed. All in all, it's a great, cooling version of a traditional-feeling memory foam topper.
This topper comes with a 30-night sleep trial and 3-year warranty.
Save 20% with code SLEEPOPOLIS20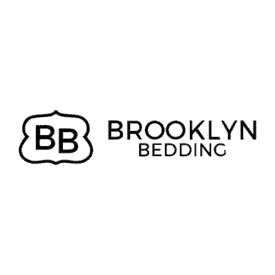 Brooklyn Bedding's gel memory foam topper offers some great pressure relief and is ultra cooling.
What is a Mattress Topper?
First thing's first — what is a mattress topper? Simply put, a mattress topper is an accessory used to add extra comfort layers to your mattress, and fine-tune the firmness of your bed. They are typically 1-4 inches thick, come in a variety of materials, and can even regulate your body temperature.
Most sleepers looking for a mattress topper add them to a bed that feels uncomfortably firm, but you can also add thick toppers to soft or worn mattresses to get some additional support while you shop for a new bed (in fact, I've done this myself).
What's the Difference Between Mattress Toppers, Mattress Pads, and Mattress Protectors?
Mattress toppers are often confused with mattress pads and mattress protectors. A mattress topper is a thick piece of foam or pillow top material that goes underneath your mattress pad or protector. On the other hand, a mattress pad is a thinner piece of material that is attached to a fitted sheet or straps. It goes on top of your mattress to add a little comfort, but isn't nearly as thick as a mattress topper. Depending on your needs, you might prefer one over the other.
A mattress protector doesn't include any padding. It's normally used to protect a mattress from spilled liquids and protect sleepers from allergens, bed bugs, and dust mites. Most mattress protectors zip onto a mattress and are easily removable and machine washable. There are many mattress protector options available, so you can choose one with features that meet your needs. Check out my Do I need a Mattress Pad or Mattress Protector article to learn more.
How Do I Pick The Right Mattress Topper?
So, with all the toppers available on the market… how do you know which one is best for you? To help you decide, let's talk about some key features to focus on as you shop for the perfect topper.
Materials
One of the most important things to consider when choosing a topper are its materials. You'll want to choose materials that provide the best pressure relief and support for your go-to sleeping position. Think of your topper as a mini mattress — the materials and construction will determine how it feels. Below, I'll go over the most common mattress topper materials and describe how they impact mattress feel.
Memory Foam Mattress Toppers
Memory foam is one of the most popular mattress topper materials available. In fact, I have a whole other roundup dedicated to the best memory foam mattress toppers! Memory foam is a great option for side and back sleepers looking to make a firm mattress feel more cushioning.
Memory foam has a slow response to pressure and offers deep sinkage and body-contouring. It's a great option for sleepers looking for cushioning around their pressure points. If you're looking for a long-lasting topper, high-density memory foam is a great option for you. These toppers can also help reduce motion transfer, which means couples might like this material. It will help prevent them from feeling disturbed by a restless partner.
Keep in mind that memory foam does have a reputation for overheating. If you're looking for a topper that doesn't trap body heat, consider a different material or look at cooling gel memory foam mattress toppers, which sleep cooler than traditional memory foam toppers.
Latex Mattress Toppers
If you're looking for a cooling mattress topper you might want to consider a latex topper. Latex is extremely breathable and is a great choice for hot sleepers looking to cool down their mattress a little.
This material is also naturally bouncy and hypoallergenic, which can make it a great option for shoppers looking to add a little additional mobility to their mattress. I'd also recommend this material to stomach sleepers looking for a firm topper, dense Dunlop latex can add support to a sagging bed. On the other hand, sleepers looking for a soft, cooling topper could enjoy a Talalay latex topper.
Polyfoam Mattress Toppers
If you're looking for a budget-friendly mattress topper you might want to consider polyfoam. Like memory foam, this material can add some more pressure relief to your bed. But, it's a little more responsive than memory foam and is often less expensive than other topper materials. A high-quality polyfoam topper can be a great way to refresh your old mattress while on a budget.
Down / Down Alternative Mattress Toppers
If you like the plush feel of a feather bed, a down feather (or down alternative) mattress topper might be a good fit for you. The best down mattress topper will make your bed feel plush, and keep you cozy and warm at night. I especially recommend them for the winter months. If you'd prefer to avoid animal products, down alternatives can offer the feel of down without using feathers.
Wool Mattress Toppers
Wool is another popular topper material. Wool toppers won't add as much cushion to your bed as some other materials (like down or memory foam), but can still add a soft feel. These toppers are especially good for temperature regulation; wool naturally sleeps cool and wicks moisture in hot months, but can keep you cozy in colder months.
Firmness
A topper's firmness can vary depending on its materials. Typically, bedding brands categorize toppers as soft, medium, or firm. But it's important to note that the firmness of your topper is meant to complement the firmness of your mattress, not change it entirely.
For example, if you're kicking yourself for buying a bed that's slightly too firm, try a soft topper and see if that balances the feel to your liking. And if your bed is feeling too soft or saggy, a dense memory foam topper or firm latex topper could keep your sleep surface supportive for a few more months. Just keep in mind that toppers are not meant to dramatically change the firmness of your bed. Instead, think of them as a way to enhance the comfort of your mattress.
Thickness
Mattress toppers range in thickness, with most measuring between 1-4 inches deep. Take some time to determine how much depth you want to add to your mattress, and remember that a thicker topper will probably provide more pressure relief (and be pricier, too).
Heavier sleepers and/or side sleepers may find that a deep topper (3-4 inches) relieves more pressure at sensitive areas like the hips and shoulders. Meanwhile, those only looking to add a thin layer of comfort might be better off with the 1-2 inch options. Check out our picks for the best mattress for heavy people for more options!
Thermoregulation
Now let's talk about one of my favorite features — thermoregulation. Some toppers are designed to regulate your body temperature, which can be particularly beneficial for hot sleepers. If you're on the hunt for a topper designed specifically to reduce heat, look for toppers that include Phase Change Material, copper, graphite, or gel infusions. You can also opt for a latex or wool topper.
Cover Fabric
Because toppers are designed to go beneath your fitted sheet, many do not come with cover fabrics. That said, you may decide that you prefer a cover fabric because they can protect your topper and help keep it clean (and some covers are cooling!)
Ultimately, deciding whether or not you want a cover fabric is all about personal preference. Keep in mind that they can make wash care a bit simpler, but also tend to up the price of the topper.
Pressure Relief
Depending on your preferences, you'll want more or less pressure relief from your topper. As a rule of thumb, thicker toppers offer more pressure relief. High-density memory foam toppers are often the best choice for sleepers looking for a lot of additional pressure relief.
Fit
Mattress toppers are meant to fit beneath your fitted sheets, so you'll want to keep fit in mind when choosing a new topper. If you don't already have deep pocket sheets and don't want to invest in a set, you might want to opt for a thinner topper so that your sheets stay on your bed at night.
You'll also want to ensure you get the right size topper for your existing mattress. Placing a twin topper on a queen bed, etc. can result in your topper sliding around at night, which can be quite uncomfortable. Certain toppers also come with straps that attach to the corners of your mattress to help keep it in place, which are a great feature.
Price
If you've spent any time looking for a mattress topper, you've probably figured out that they're kind of pricey (with most ranging from $100-$500). But it's important to remember that quality costs, and I'd be suspicious of any mattress topper under $50.
To ease the purchasing pressure a bit, look for brands that offer generous trial periods and/or warranties. A trial period gives you time to decide if the topper is the right fit, which is especially handy when you're buying online. Similarly, a warranty ensures you'll get a replacement topper if yours wears out more quickly than advertised.
Which Mattress Topper is Best for Me?
So, how do you know which of these features to prioritize? Well, it depends on how you sleep. Take a look at the different sleeping positions below to learn more about choosing the right topper for your needs.
Side sleepers will most often prefer a thick topper that offers a lot of pressure relief. Our best soft mattress toppers list should offer some great pressure-relieving options for these folks.
Back sleepers could do well on almost any topper on this list. It really depends on the feel they prefer. As a reminder, memory foam offers contouring, down offers cozy softness, latex offers cooling bounce, and wool offers a thin layer of pressure-relief.
Stomach sleepers often do best on firm mattresses, and too much pressure relief can actually throw their spines out of alignment. I'd recommend they stick to one of our best firm mattress toppers, which can help them keep their hips lifted up in line with their shoulders while staying comfortable.
Combination sleepers need a topper that makes it easy to move around and change positions at night. One of our best latex mattress toppers, which offer plenty of mobility, could be a good fit.
Heavy people (over 250 lb) will often get less out of mattress toppers than light or average-weight sleepers because they'll sink straight through the topper onto the mattress. I'd recommend these folks stick to thick, high-density toppers that offer some deep compression support. High-density latex or memory foam toppers might be good options.
When is it Time to Buy a Mattress Topper?
Wondering how to tell if you need a mattress topper? There are a few different occasions when a topper might be useful:
You've just bought a new mattress, but it's too firm. A mattress topper can add some additional softness in this case.
Your bed is feeling worn, saggy, or lumpy. If your bed is less comfortable than it used to be but you're not ready to invest in a new mattress, a mattress topper can extend its life by up to a year.
You're waking up with pain. If you're waking up with back, neck, or joint pain, a new mattress topper could help you sleep more comfortably. A pillow designed to fight neck or back pain could also be a good solution.
You're overheating at night. Believe it or not, a cooling topper can help regulate the temperature of your mattress, which might help you sleep a little cooler! A set of our best cooling sheets might help as well.
You're struggling with allergies. If you struggle with dust allergies and are sleeping on an old mattress, your bed could be aggravating your allergies at night. Adding a hypoallergenic topper could help you breathe easier at night. One of our best latex mattress toppers (which are naturally hypoallergenic) could help.
Mattress Topper Pros & Cons
Okay sleepers, I know I've just hit you with a lot of information but trust me — these guidelines will make your shopping experience quicker and more efficient. To round things out, I'll leave you with a few final pros and cons.
Benefits of a Mattress Topper
Price – A new mattress topper is much less expensive than a new mattress, which makes it an awesome way to upgrade your mattress on a budget! Be sure to compare prices across several different brands and use our coupons to get the best deal.
Comfort – Toppers can do a lot to enhance your mattress and make it feel more comfortable. They're especially great options for sleepers looking for a little extra pressure relief.
Versatility – Mattress toppers are offered in tons of diverse feels and comfort options, so almost every sleeper should be able to find one that works for their needs!
Transport – It's much easier to move and store a topper than it is to move an entire mattress, so these accessories are great picks for upgrading things like dorm beds that you'll only use for a year or two.
Drawbacks of a Mattress Topper
Wash Care – It's important to remember that most mattress toppers are spot-clean only. If you feel nervous about damaging or dirtying your topper, I suggest you aim for one that comes with a removable, washable cover fabric. This will just provide an extra layer of protection for your fancy new sleep accessory!
Durability – A topper isn't as durable as a mattress (a new topper will only last you 1-4 years). So if you're buying a new topper to improve a new mattress, you'll need to replace it fairly soon. And if you're buying a new topper to increase the lifespan of your old mattress, keep in mind that you'll need to replace both after a year or so.
Limitations – Keep in mind that mattress toppers are meant to enhance the feel of your existing mattress, not change it. So if you're really unhappy with your current mattress, a topper isn't going to be a good fix.
Well, that's all I have for you! Best of luck on your topper-shopping journey, and don't forget to subscribe to our YouTube channel and follow us on Facebook, Twitter, and Instagram for the answers to all your sleep questions.
FAQs
Do mattress toppers go under or over mattress pads?
Mattress toppers are meant to go underneath mattress pads and other bedding.
Do mattress toppers help?
Yes, mattress toppers can be a helpful addition to your bed! They can add cushioning pressure relief, help you sleep cooler, and protect against allergies. Some mattress toppers can also make your bed feel a little firmer.
Can I put two mattress toppers on top of each other?
No, you should only use one mattress topper at a time. If you're looking for an extra-cushioning feel, opt for an extra-thick topper.
How thick should my mattress topper be?
It depends on your needs. If your mattress already offers fairly good pressure-relief and padding, a 1-2 inch topper should work for you. If your bed is very worn out or extremely firm, a 3-4 inch topper is probably a better pick for you.
Why is my foam mattress topper yellow?
Certain foams, especially memory foam, can turn yellow when exposed to light and air over a long period of time. This is nothing to be concerned about. If your mattress topper is yellowing because of dirt or sweat stains, I'd recommend spot cleaning it the way you'd spot clean a mattress. Learn how to do that in my How to Clean a Mattress guide.
Which type of mattress topper is best for back pain?
I'd recommend a firm memory foam topper to sleepers with back pain. It should offer them some nice pressure relief at the lower back.
Sarah is the Senior Writer and bedding expert at Sleepopolis. Every week, she personally tests and reviews new pillows, sheet sets, and other sleep accessories. She accompanies every video review with a meticulously detailed article to ensure her audience has all the pertinent info they need for the best shopping experience possible. Perhaps that's why her fans have dubbed her "the most thorough pillow reviewer on the Internet." Having tested everything from sleep trackers to mattress toppers, Sarah's expertise runs deep and is always expanding. She received her degree in Creative Writing from Brooklyn College and spends her free time doing stand-up, making pasta, and hanging with her cats.