Are you a fan of all natural mattresses? Do you feel like you're on an endless search for the latex mattress of your dreams? Look no further. The Zenhaven mattress has arrived! Zenhaven is an all natural, latex mattress created by one of the veterans of the online mattress industry, Saatva.
Do they have what it takes to blow you away? Keep reading below to find out!
In a time crunch? Well Zen, just click here to skip down to the review summary.
Construction
Layers
The Zenhaven is a 10″ flippable mattress built from 100% natural latex components.
Top layer (comfort) – the top layer of this mattress is 1.5″ of Talalay latex. This top layer is designed with a 5-zone comfort layer, which works to provide a more comfortable / supportive sleeping surface for the sleeper. The latex is naturally cool, has great bounce, and is highly responsive.
Second layer (support) – 3″ Talalay latex with an ILD of 25-29. ILD (indentation load deflection) is a measure of how hard or soft a foam is. By placing a thicker layer of Talalay under the top layer, this layer is designed to provide a high level of pressure relief and support.
Third layer (support) – 3″ Talalay latex with an ILD of 30-34. There is another layer of Talalay used to create the 2-in-1 mattress. When the softer side is on top this layer acts more as a transitional support layer. However, when flipped, and this layer is the 2nd layer, it acts to provide more immediate push back, support, and firmness, working in conjunction with the 4th layer.
Bottom layer (comfort) – 1.5″ Talalay latex. Serving as additional support for the 3 layers above, this bottom layer is also the top comfort layer for the firmer side of the mattress when flipped.
Bear in mind, since the Zenhaven is flippable the bottom and top layers are both technically comfort layers. One side is a bit firmer than the other, so you get two distinct feels.
Cover
The cover of the Zenhaven mattress is constructed from organic cotton. Sewn into the interior lining of the cover is a layer of 100% Joma wool. Joma wool is a natural temperature regulator, helping to pull heat away from the sleeper and maintain a cooler sleeping surface. Due to the flippable construction, the Zenhaven's cover contains a layer of Joma wool on each side. Therefore, when the mattress is flipped you are receiving the same cooling characteristics as the other side.
The organic cotton used in this mattress provides a soft feel without taking away from the supportive nature of the latex layers below. Additionally, the organic cotton has a high level of breathability. This goes hand-in-hand with the wool layer below. Joma wool has the ability to absorb up to 30% of its weight in water and not feel wet. Therefore, if humidity levels rise and / or you tend to sweat at night, the wool is able to absorb the moisture, keeping sweat off your skin and keeping you cooler. Finally, the wool is hypoallergenic, antimicrobial, and dust mite resistant.
From an aesthetic standpoint, the cover is fairly basic. There is not a whole lot going on, but the clean stitching along the sides mixed with the smooth look of the organic cotton cover gives this mattress a sleek, low key luxurious look.
Firmness, Feel, & Support
The Zenhaven mattress has two separate firmness levels due to its flippable design. The plush side of the mattress comes in at a 4.5-5 out of 10 on the firmness scale (10 being the most firm). The firmer side lands closer to a 6.5 out of 10.
For starters, the Zenhaven is vastly different than most mattresses I have tested. Typically, I test a mattress that has some latex in it, or at least a latex like foam. This is only my second opportunity to test a 100% latex foam mattress.
There's a great balance between sinkage and hug as well as tremendous pressure relief. The contour of this mattress is also different, as it is not nearly as dramatic as you would get with a memory foam. Contrasting memory foam, latex does not mold as exactly to the curves of your body. Instead, the latex materials below tend to contour to the area around your body with less of a defined hug. This is a major plus for those sleepers who like a certain level of sinkage and pressure relief, but want to avoid feeling entrapped by the mattress.
GUIDE: How to choose a mattress
The support of the Zenhaven is another notable attribute. During my sleep tests I slept on my stomach, back, and side. In each of these positions, the mattress was able to provide a consistent level of spinal alignment. This latex design is fairly unique in that it uses a 5-zoned system. These zones provide more support where you need it and less where you don't. This helps to reduce pressure points and create great support.
Cooling on the Zenhaven was also quite good. I live in Phoenix, Arizona and at the time of this test our daytime temperatures have been hitting around 115 degrees. Latex as a material does not retain heat. In addition, the latex layers are aerated, allowing for improved breathability. To cap it all off, the Joma wool located on the bottom portion of the cover helps to keep the sleeping surface cool, rounding out the mattress' cooling characteristics as a whole.
Probably the most notable feature about the Zenhaven, the degree of bounce. Latex does a great job of responding to pressure almost immediately, providing a solid degree of bounce all throughout the mattress. This mattress is among the very best foam mattresses in terms of bounce. If you and your partner are looking to liven things up in the bedroom, the Zenhaven is a mattress I do not believe will disappoint.
While bounce can sometimes mean more motion transfer, that is not the case with this mattress. During my standard motion transfer tests, there were very little amounts of motion displayed across the mattress. The latex base layers do a great job of dissipating sudden movements as well as general energy. That said, you'll want to make sure you get a quality foundation for this mattress, as bounce, motion transfer, and support will be notably impacted by the quality (or lack thereof) from the foundation. Zenhaven will not work on a slat frame. Using it on a slat frame will void the warranty.
Sinkage Tests
All mattress reviews on Sleepopolis go through a short series of sinkage tests. These tests are deigned to provide you with insight on how the mattress will perform under various conditions. Since the Zenhaven is flippable I recorded two sets of sinkage depths.
Lying on back – while lying on my back with all of my weight spread evenly across the mattress, I saw 1-2″ of sinkage on the Gentle Firm side and 1-2″ of sinkage on the Luxury Plush side.
Lying on side – lying on my side, I saw 1.5-2.0″ of sinkage on the Gentle Firm side and 1.5-2.5″ of sinkage on the Luxury Plush side.
Sitting on the edge (conservative) – sitting on the edge with my butt slightly further back on the mattress, I saw 2.5-3.0″ of sinkage on the Gentle Firm side and 3.0-3.5″ on the Luxury Plush side.
Sitting on the edge (aggressive) – in a more aggressive sitting position with all of my weight directly on the edge, I saw 3.5-4.0″ of sinkage on the Gentle Firm side and 4.0-4.5″ of sinkage on the Luxury Plush side.
Standing in the middle – as I stood in the middle of the mattress with all of my weight at one point, I saw 4.5″ of sinkage on the Gentle Firm side and 4.5-5″ of sinkage on the Luxury Plush side.
Keep in mind, sinkage results may vary based on body weight and body type. As a reference point, I weigh 140 pounds.
Pricing
| Size | Price |
| --- | --- |
| Twin | $1,299 |
| Twin XL | $1,349 |
| Full | $1,699 |
| Queen | $1,899 |
| King | $2,499 |
| California King | $2,499 |
Other Details
Shipping – $99, full service delivery, arrives in 9-18 days
Warranty – 20 years
Trial Period – 120 nights
Weight – Queen size mattress weighs 125 pounds
Made in the USA – Zenhaven uses 19 different factories across the US and Canada to create and assemble this mattress
Who should buy the Zenhaven mattress?
I would recommend the Zenhaven mattress to sleepers who:
Want a slightly soft or medium firm feel – the plush side of the Zenhaven mattress lands between a 4.5-5 out of 10 on the firmness scale. If you prefer a firmer mattress, you have the option of flipping the Zenhaven over. The firm side of the mattress sits at a 6.5 out of 10 on the firmness scale.
Want a 100% natural latex mattress – made from 4 separate layers, the Zenhaven consists of 100% latex foam layers. Latex is beneficial for the sleeper who prefers a foam mattress, but want more response, more bounce, and better cooling.
Want great support & pressure relief – the support and pressure relief of this mattress are both top notch. The 5-zoend support system creates more support where you need it and less where you don't. This helps create a well supported spinal alignment for a variety of body types, weights, and sleeping positions.
Want to purchase from a reputable company – Zenhaven is a sister company to Saatva, who has been producing quality mattresses for 5+ years. They have quickly become one of the most well known brands in the industry.
Questions or comments? Please drop me an email via my contact form.
Looking for more information on the Zenhaven mattress? Visit Zenhaven.com.
Naturally Luxurious
Materials

Comfort

Support

Value

Cooling

Edge Support

Sex

Smell

Company

Refunds

Trial

Warranty
Summary
The Zenhaven mattress is a flippable, 100% latex mattress. With the two-in-one design, Zenhaven has created a mattress suitable for most sleepers needs. Both the plush and gentle firm sides offer high levels of support, pressure relief, and bounce. Additionally, the 100% latex design makes for a more natural mattress. Therefore, the sleeper who is looking for a more natural mattress with excellent support, pressure relief, and bounce, this is definitely a great option to consider.
The following two tabs change content below.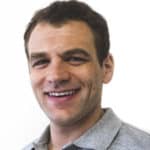 Logan Block
Logan is the director of content at Sleepopolis and the main mattress man around these parts. He's a big fan of sleeping in many sleeping positions and weightlifting.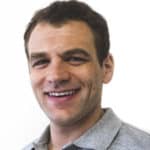 Latest posts by Logan Block (see all)