Combination sleeping can be a tricky business. If you've never heard the phrase before, it basically just refers to a person who sleeps in multiple positions throughout the night. Perhaps they need to toss and turn to alleviate tension at the shoulders or maybe they've grown accustomed to shifting their weight as they slumber. Regardless, it can be difficult for these folks to land on a mattress that supports them across all these different positions. But thankfully, it's not impossible!
In this guide, I'm going to introduce you to the best mattresses for combination sleepers on the market today! Though they differ in terms of style, construction, and price, they're all designed to sleep comfortably across multiple positions. I'll walk you through my picks below and then wrap things up with a peek at the methodology I used to select them.
So, without further ado, let's get into these mattresses!
Top 5 Mattresses for Combination Sleepers
How I Picked
Now that we've gone over my picks, let's dig into the methodology I used to select them. You can think of this section as a round-up of all the major factors you'll want to consider when shopping for a mattress that'll support the needs of combination sleepers.
Best Memory Foam Mattress for Combination Sleepers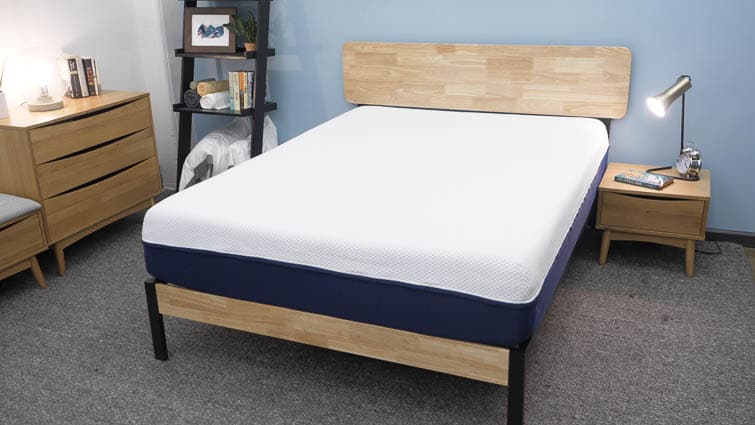 Amerisleep
One of the biggest challenges combo sleepers face is finding good pressure relief. Since these folks move around at night, they need a mattress that'll actively relieve pressure in multiple positions, be it on the back, stomach, or side. That's why memory foam mattresses can be great options for combo sleepers, especially if they're from a brand like Amerisleep. 
Memory foam is known for its slow response to pressure, sinkage, and deep body-contouring, which means it's able to cushion sensitive spots like the shoulders and hips as you press into the structure. There are a lot of memory foam models on the market, but I'm personally a big fan of Amerisleep. The brand sells five different memory foam mattresses, ranging from the ultra-firm AS1 to the incredibly soft AS5. A big plus for this brand is that its memory foam is built with an open-cell construction, which works to actively dissipate body heat to promote a cooler sleeping experience. 
For more on these beds, take a peek at my comprehensive Amerisleep mattress review.
Save 30%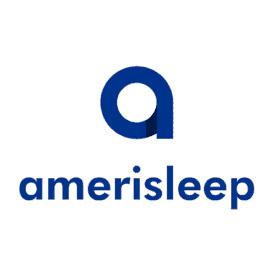 Amerisleep offers a range of memory foam mattresses so you can find the right support level for your sleep style. Use code SLEEPOPOLIS to save 30% with our exclusive discount!
Best Hybrid Mattress for Combination Sleepers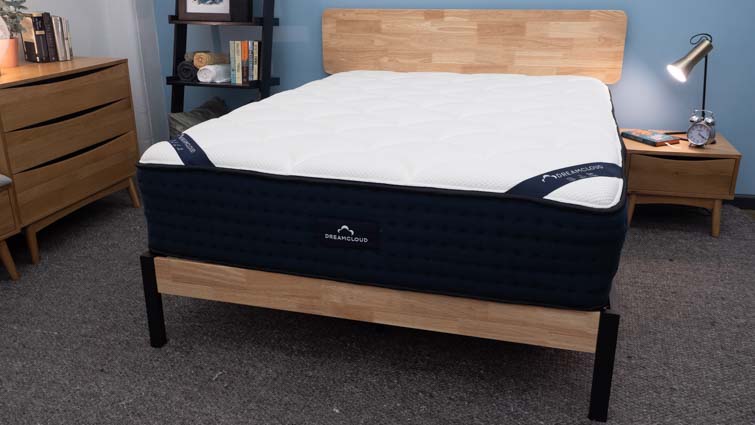 DreamCloud
Combo sleepers may also want to consider buying a hybrid mattress. Built with both foam layers and coils, these beds strike a super satisfying balance between pressure relief and support. They're also quite bouncy, which makes it easy for combo sleepers to move around and change positions. If a hybrid mattress sounds like the one for you, I'd recommend taking a look at the DreamCloud. 
Outfitted with layers of gel-infused memory foam and pocketed coils, this bed has both fantastic give and lift. While this vibe could work well for a lot of different folks, I think it could be especially fantastic for combo sleepers. Not only will they enjoy the uniform pressure relief that the top layer of memory foam provides, but the bouncy coils will also make it easier for them to shift their weight and roll into new positions. This bed also features excellent edge support, so could be a nice fit for couples. Long story short, this is a high-quality mattress that could have a lot to offer combination sleepers.
Interested? Head on over to my full DreamCloud mattress review to learn more.
Save $200 + Free Gifts with Purchase!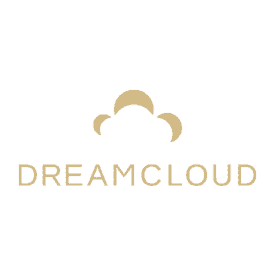 This tall hybrid mattress combines foams with pocketed coils for a luxuriously supportive sleeping experience. 
Best Cooling Mattress for Combination Sleepers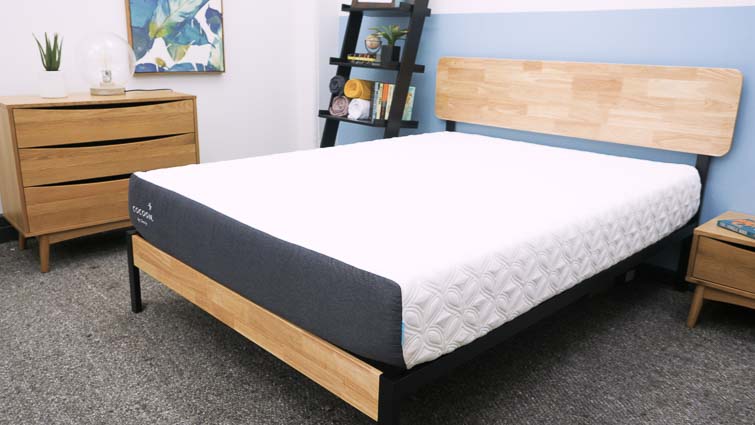 Sealy Cocoon Chill
Do you sleep hot at night? Then you'll want to snag a mattress that's been specifically designed to sleep cool. While there are a lot of cooling options available online, one of my favorites is the Cocoon Chill from Sealy.
The Cocoon Chill tops my list for a number of reasons. First and foremost, it features a Phase Change Material cover, which is quite literally cool to the touch. This means that as soon as you stretch out on the mattress, you're likely to feel some pleasantly chill vibes. Beneath the cover, you'll land on a plush layer of memory foam, which brings a bit of pressure relief to the shoulders, hips, and lower back. And what's below the memory foam is sleeper's choice: You can either go with a gentle transition layer or one that's extra firm. No matter which way you go, you'll end up with a mattress that's as pressure-relieving as it is cool.
Read more about this bed at my full Cocoon Chill mattress review.
35% Off
The Cocoon Chill is Sealy's all-foam mattress that offers a memory foam comfort layer to provide a contouring feeling as you sink in for pressure relief.
Best Mattress for Combination Sleepers with Back Pain
Saatva
If you're a combo sleeper that suffers from back pain, you may want to consider buying an innerspring mattress. Built with sturdy steel coils, these beds are great at setting the spine in a healthy alignment all night long. For a quick innerspring intro, take a look at the Saatva mattress. 
Featuring a coil-on-coil construction, the Saatva is a traditional innerspring bed that's supportive, bouncy, and firm. Not only does the bounciness allow combo sleepers of all styles to move around the bed with ease, but the firmness of the mattress keeps the hips lifted in line with the shoulders. A neutral alignment like this helps to alleviate tension all across the body, especially at the lower and upper back. Another big plus? The Saatva comes in three different firmness levels, so you can choose the comfort level that's right for you. All in all, it's a high-quality innerspring mattress that's sure to step up your slumber game.
See all the details in my full Saatva mattress review.
$200 Off!

The Saatva mattress combines a luxurious pillow-top layer with two sections of coils for that classic innerspring feel. 
Best Mattress for Back and Side Combination Sleepers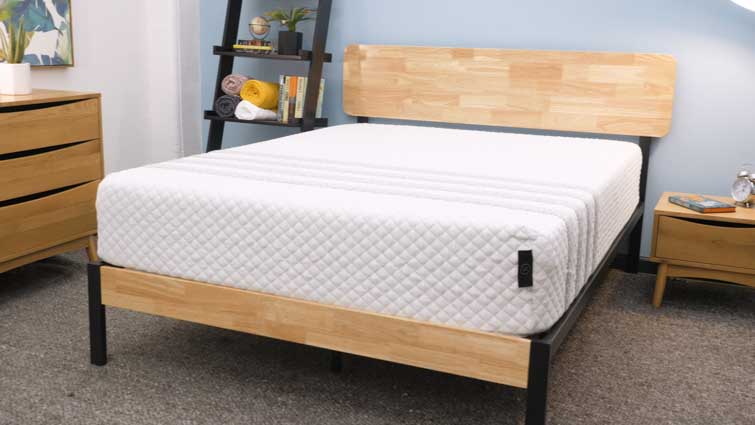 Leesa Hybrid
While most of the picks on this list are intended for general combo sleepers, I wanted to take a moment to talk about a mattress that I specifically like for back/side combo sleepers: the Leesa Hybrid. 
This is yet another hybrid, which means it's built with both foam and pocketed coils for a one-two punch of pressure relief and support. Though it's far from the only hybrid available on the market today, I particularly like it for back/side combo sleepers because it combines bouncy latex-like foam with plush memory foam for a cozy blend of lift and give. This means folks who flop from their back to their side will get enough support at the hips without sacrificing any cushioning at the shoulders. Plus, the bed is highly mobile, which should make it easy for combo sleepers of all stripes to toss and turn to their hearts' content.
Does this mattress sound like a winner? Then take a peek at my full Leesa mattress review.
20% off with code Sleepopolis20

Thick layers of foam and pocketed coils come together to offer sleepers the perfect hotel-bed feel.
Mobility
First and foremost, you'll want to consider a bed's mobility. When we refer to mobility, we're really just talking about how easy (or not easy!) it is to move around and change positions in the night. A highly mobile mattress is one on which sleepers can toss and turn without feeling too "stuck" in the structure. Since combo sleepers snooze in many different positions, good mobility is key.
So, how do you figure out whether or not a bed has sound mobility? By focusing on the materials! In an all-foam mattress, you'll want to make sure there's at least a little bit of latex foam incorporated into the top layers. This all-natural material has a quick response to pressure that'll help lift the sleeper up and out of the structure. Memory foam, on the other hand, is known for its contouring effect, which can reduce the overall mobility of a bed.
The presence of pocketed coils and springs can also increase the mobility of a mattress, especially when paired with buoyant latex foam. If bounce and lift are especially important to you as a combo sleeper, I'd recommend sticking with a hybrid mattress that combines gentle foams with coils.
Pressure Relief
Excellent mobility aside, combo sleepers also need to find a mattress that provides uniform pressure relief across multiple positions. While strict-position sleepers can get away with a bed that only really feels great in one position, combo sleepers need to feel just as cozy on their backs as they do on their sides and stomachs. This can be a tricky proposition, but one that a fantastic mattress will be able to pull off with ease.
For me, the secret here is honing in on a bed with a balanced design. When I use the term "balanced," I'm talking about a mattress that combines a lot of different materials together to strike a pleasant chord between firm support and gentle pressure relief. Beds that have a one-note design (say, all memory foam or all latex foam) can provide plenty of comfort, but not usually across multiple positions.
This balance between lift and give will ensure that your spine is always positioned in a nice, even line, which could help alleviate tension at sensitive spots like the shoulders, hips, and lower back. Ideally, whatever mattress you choose would actively work to set your spine into this neutral alignment; otherwise, you could end up with aches, pains, and limited mobility. Plus, healthy alignment could mitigate common nighttime issues like snoring or insomnia.
Firmness
Tied into this conversation about support, pressure relief, and neutral spine alignment is firmness, a measure that refers to how "soft" or "hard" a bed is. A soft mattress can be just as supportive as a firm one, so it's important to acknowledge that the terms firmness and support are not synonymous with one another.
That being said, most combo sleepers will prefer a mattress that's on the medium to slightly firm range. This usually means a bed that scores a 5-7/10 on the firmness scale (where 1 is super soft and 10 is the most firm). For reference, the industry standard for medium firmness is 6.5/10.
Why is medium firmness the ideal? Well, it implies that the mattress strikes an ideal balance between supportive lift and pressure-relieving give. This will help achieve neutral spine alignment, set you up for some solid sleep hygiene, and bring optimized comfort to the hips, shoulders, and lower back.
Wrapping Up
Well, that about does it for this guide to the best mattresses for combination sleepers. When looking for a bed of your own, remember to think about its mobility, pressure relief, firmness, and support. That way, you'll be well set to find the combo-sleeping mattress of your dreams!
Recap of The Best Mattress for Combination Sleepers