Chief Medical Advisor, Sleepopolis
MD, FACP, FCCP, FAASM
Quadruple-board certified in pulmonary, sleep, internal, and critical care medicine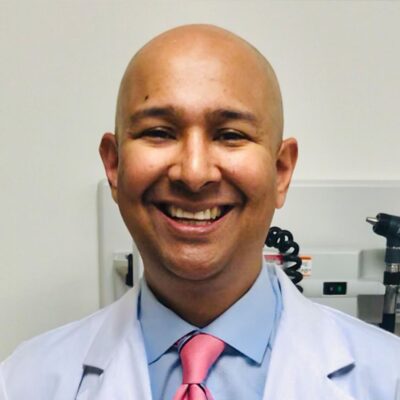 Anyone who's ever struggled with their health knows how tricky navigating the complex intersection of health and wellness can be. Dr. Raj Dasgupta, Sleepopolis' new Chief Medical Advisor, has experienced this first hand. That's what's fueled his passion for teaching and helping people live their healthiest lives for the past two decades.
An active clinical researcher, Dr. Raj currently practices at the University of Southern California, where he's been awarded the Excellence in Teaching award six years in a row. He's also an associate professor of clinical medicine, assistant program director of the internal medicine residency program, and the associate program director of the sleep medicine fellowship at USC.
He's passionate about mentoring young doctors and doctors in training, which is why he's written two books series published by Elsevier titled Morning Report: Beyond the Pearls and Case Reports: Beyond the Pearls, both of which are geared toward helping medical students with board certification prep and helping them sharpen their clinical decision-making skills.
You might have also spotted Dr. Raj on TV in The Doctors and Chasing the Cure. He regularly provides expert insight for outlets like CNN, ABC News, and Inside Edition.
Now, Dr. Raj is bringing more than 20 years of expertise and passion for education to Sleepopolis, where he'll help our readers dive into the research behind sleep and how it intersects with fitness, nutrition, mental health, and chronic conditions. He'll support our mission to help everyone get the restorative rest they deserve.
Learn more about Dr. Raj on doctorrajd.com (or check out Beyond the Pearls if you're a medical student) and stay tuned for new video, content, and resources from him coming soon on Sleepopolis.
About Sleepopolis
Since launching in 2014, Sleepopolis has maintained a simple, but important mission: to help people get incredible sleep. Our team of credentialed writers, product reviewers, and sleep experts deliver best-in-class sleep news, mattress and bedding reviews, and sleep health content. With an average monthly reach of nearly 28 million impressions, Sleepopolis has become the largest sleep resource on the Internet.
Our writers and editors specialize in sleep topics, and the majority of our reviews focus on their in-person experiences with and testing of products. In order to make sure our content is as accurate as possible, we also partner with a robust network of experts to help verify much of the content you see on the site. This network consists of board-certified physicians, physical therapists, other medical professionals, researchers, and innovators in the sleep space. Content that has been expert verified is indicated with a blue checkmark at the top of those pages. We also work to keep our content up-to-date and indicate the day of the most recent editorial updates at the top of our articles.