Buckle up, back sleepers, because I'm about to take you on a journey to some better slumber! In this best pillows for back sleepers review, we're going to learn all about back sleeping and the seven pillows that perfectly suit this position. And don't worry — I'm presenting a wide range of materials and fabrics so that everyone can find the pillow of their dreams.
Of course, if you don't find exactly what you're looking for here, I'll leave you with some expert tips and tricks that'll guide you in your search when you're shopping on your own. Let's get started!
Best Pillows for Back Sleepers
Methodology: How To Pick A Back Sleeper Pillow
As eager as I am to dive into this round-up, we have to cover a few basics first. When you're on the hunt for the perfect back sleeper pillow, it's important to pay close attention to loft, firmness, materials, and cooling properties. Below, I'll break down the need-to-know info for each of these main factors:
Loft & Firmness
Back sleepers are kind of lucky in that they have a little room to experiment with loft (height) and firmness. Stomach and side sleepers need to follow a few hard and fast rules in order to maintain healthy posture, but back sleepers can enjoy a slightly wider range of loft and firmness options (keeping in mind that neutral spine alignment is the most important thing).
That said, it's important to take some time to determine what kind of feel and support you're looking for. Some sleepers may find that a completely flat-back position is most comfortable, in which case a soft, low-lofted pillow might be ideal. Conversely, some may prefer a little more elevation and/or pressure relief at the shoulders, which is where a firmer, high-lofted pillow comes into play.
We'll explore examples of both in a moment but, in my experience, pillows with a "happy medium" level of loft and firmness tend to provide the most balanced support for the back sleepers. For example, a pillow with a loft of 3-4 inches and a medium firmness rating can serve to relieve pressure and align the spine without craning the head too far forward. Remember — your pillow's most important job is to promote healthy posture and neutral spine alignment.
For more info on this, be sure to check my guide to picking the right pillow for your position. But before we move on, allow me to impart a quick tip: If you're unsure about which level of loft and firmness best suits you, aim for a pillow with an adjustable fill. Being able to manipulate a pillow's internal fill is a great way to find the feel and firmness that meets your unique needs.
Materials
Speaking of internal fill, the next thing to keep your eye on is materials! Of course, there are a lot of different materials out there and each one offers its own distinct feel and support. But there are a few major players within the world of pillows, so let's take a closer look at the most popular pillow fills below:
Memory Foam – Folks who love to deeply sink into their pillow might be most compatible with memory foam. It's known for its moldable feel, contouring support, and super slow response to pressure. Unfortunately, they do have a tendency to trap heat, but many bedding brands incorporate cooling features (like Phase Change Material, cooling gel pads, etc.) to prevent that. To learn more, be sure to check out my roundup of the best memory foam pillows.
Latex – Eco-friendly sleepers might want to shop for latex because it's a sustainable, natural material. Dunlop and Talalay latex are the most popular examples, with each one offering a bouncy feel and quick response to pressure. Folks who feel trapped by the deep sink into memory foam are likely to prefer the springy kind of support that latex pillows provide. For some great options, check out my best latex pillows review.
Down & Down-Alternative – Down and down-alternative pillows both offer a soft and fluffy feel that's typically best suited to stomach sleepers because it's easily compressed. Keep in mind that real down is made from waterfowl feathers, while down-alternative is a synthetic material designed to replicate the feel of real down. Those looking for a balance between plushness and support might want to aim for pillows that blend down or down-alternatives with another material like foam, latex, or polyester.
Cooling & Breathability
Finally, I encourage shoppers to look out for special cooling features and breathability. Keeping your body at a cool and comfy temperature can actually help you fall asleep faster, so it's worth taking some time to explore your options!
For example, some pillows are infused with copper or graphite, both of which can draw heat away from the body. Meanwhile, other pillows are designed to actually feel cool to the touch with advanced textiles technologies like Phase Change Material (PCM) and cooling gel pads.
PCM is my personal favorite because it's crafted to feel icy-crisp against the skin, and it's typically machine washable. Cooling gel pads, on the other hand, are usually spot-clean-only, but they're often removable which gives you the option to choose between cool and temperature-neutral.
That said, sleepers who prefer breathability to cooling textiles should look for pillows filled with shredded or ventilated materials. Shredded or ventilated latex, for example, encourages more airflow through the pillow, which can prevent it from warming up.
Alright, back sleepers, now that we've got all the knowledge we need to find the perfect pillow, we're ready to dig into this roundup!
Best Pillows for Back Sleepers – Our Top 7!
Editor's Choice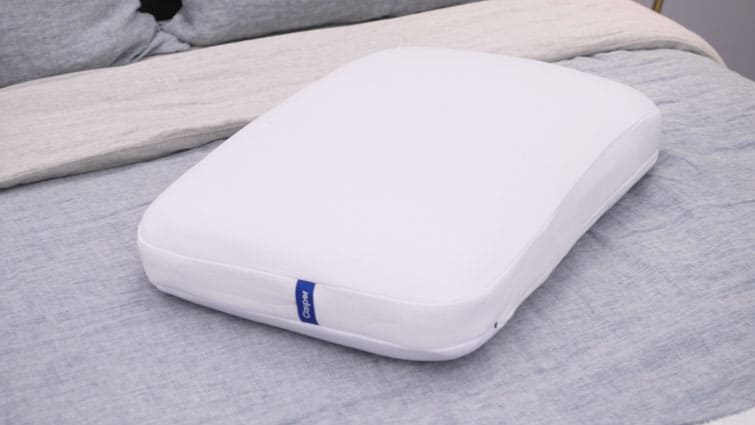 Casper Foam Pillow
I'm presenting the Casper Foam pillow as my first pick because it's balanced, breathable, and oh-so-cozy. 
It features a three-layer design wherein high-density foam is sandwiched between low-density foam for a medium-firm feel. It also has a medium loft of about 3.5 inches and, as I mentioned earlier, I find this "happy medium" quality to be ideal for back sleeping.  
In fact, my favorite thing about this pillow is the way each layer of foam works together to create a balance between soft and firm. The dense middle layer works as the pillow's support system, while the plush outer layers softly conform to pressure. In my experience, this construction promoted healthy back sleeping posture and comfortably cradled my head and neck. 
Not to mention, the foam in this pillow is ventilated! If you tend to avoid all-foam pillows because of their reputation for trapping heat, take comfort in the fact that this one was built to be extra breathable. Plus, it's got a moisture-wicking fabric that'll help you stave off night sweats.
For the full scoop, be sure to check out my Casper foam pillow review. And while you're at it, you might want to dig into our Casper mattress review too! 
Price: $89-$119, with a 100-night trial period and 1-year warranty.
Perfect For: Back sleepers looking for a breathable foam pillow with a balanced feel!
10% off with Code PRES15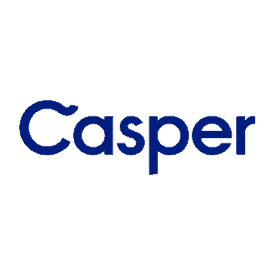 The Casper Foam Pillow sleeps cool and has the balanced support that's great for back and side sleepers!
Best Latex Pillow for Back Sleepers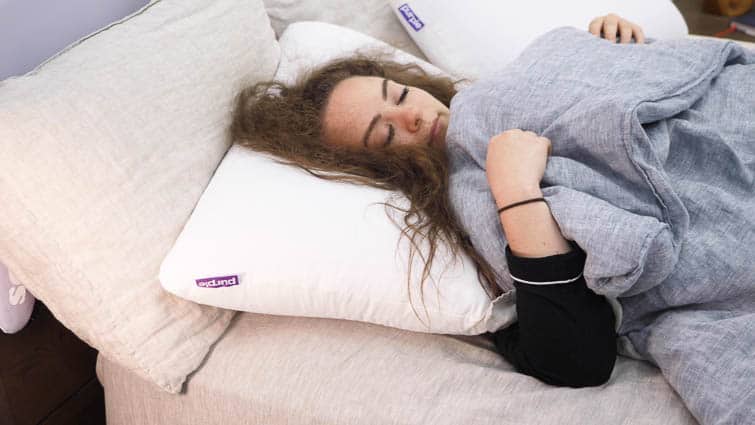 Purple Harmony Pillow
If you're more of a latex lover than a foam fan, the Purple Harmony might be the pillow for you. 
It's filled with one piece of Talalay latex and lined in the brand's proprietary Hyper-Elastic Polymer, both of which offer a super quick response to pressure. For those who are unfamiliar, Hyper-Elastic Polymer is a super durable, rubbery, and bouncy material that's totally unique to Purple. With the Harmony, it serves as the pillow's structure, helping it to maintain its shape night after night. 
Meanwhile, the Talalay latex core is also quite bouncy, and provides a springy kind of support that positions the sleeper on top of the pillow. If you don't enjoy the sinkage of memory foam, this might be a good alternative for you! 
Additionally, hot sleepers are sure to be compatible with this pillow's ventilated construction. From the cover fabric to the internal fill, every part of this pillow was designed to promote breathability and keep sleepers cool.
If you want to know more about my personal experience testing this pillow, be sure to read my full Purple Harmony review. 
Price: $160, with a nice 100-night trial period to test it out. 
Perfect For: Back sleepers looking for an airy pillow with a bouncy-quick response to pressure!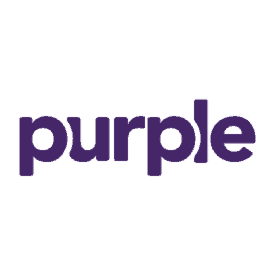 The Purple Harmony is great for any position sleeper and is extremely breathable to help you sleep cool through the night!
Best Memory Foam Pillow for Back Sleepers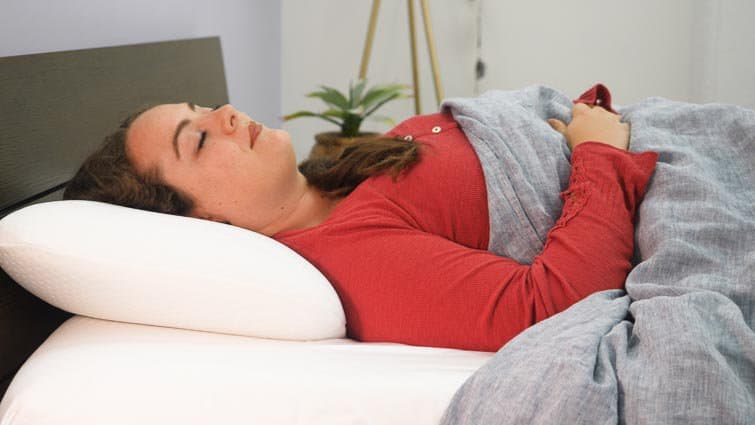 TEMPUR-Symphony
Folks who alternate between back and side sleeping positions might be best suited to this dual-design pillow from Tempur-Pedic. 
It's called the TEMPUR-Symphony, and basically blends two pillows in one. One side has a flat loft intended for side sleepers, while the other side is gently arched to meet the needs of back sleepers. Personally, I found both sides to be great for side sleeping, as its lofty build and medium-firm feel served to align my spine and relieve shoulder pressure. But the side that's slightly contoured is tailor made for back sleepers. 
Essentially, the arched side of this pillow is molded in order to fill the space between your neck and the mattress when you're on your back. To me, this unique construction makes it feel like the pillow is cradling the precise contours of my head and neck so that I'm completely supported. Back sleepers looking to alleviate neck pain should definitely give this one a try. 
Of course, folks who love a moldable memory foam feel are probably going to be most compatible with this pillow, as it's filled with the brand's proprietary TEMPUR-material. It's featured throughout Tempur-Pedic products, and offers a classic memory foam quality with a super slow response to pressure. 
I've actually had the pleasure of testing quite a few of this popular brand's pillows, so take a look at how the TEMPUR-Symphony compares to the rest in my full Tempur-Pedic pillows review! 
Price: This pillow comes in one size, costs $99, and is backed by a 5-year warranty.
Perfect For: The memory foam fan who alternates between back and side sleeping!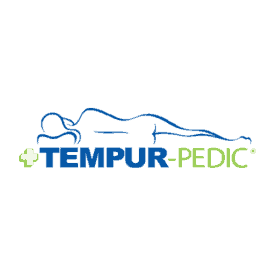 The pillows from Tempur-Pedic provide a variety of ways to get the proper support and comfort you need for a healthy night of sleep.
Best Firm Pillow for Back Sleepers
Avocado Pillow
If you're an eco-friendly sleeper who loves a firmly supportive pillow, allow me to introduce the Avocado. 
Stuffed full of shredded Dunlop latex and a natural tree fiber called Kapok, this pillow is exclusively filled with natural materials. It offers a firm feel with a medium loft, ideal for back sleepers who prefer something more supportive than fluffy. Additionally, it's covered in 100% organic cotton, making this entire pillow hypoallergenic and sustainably sourced. 
That said, this pillow does feature an adjustable fill, so feel free to experiment with its loft and firmness. Like I said, it's on the firm side (which I personally enjoy), but you can remove as much stuffing as you like in order to find your perfect fit. 
Keep in mind that this pillow is traditionally shaped, which means you can easily dress it with a pillowcase if you prefer. Just remember that its cover fabric is organic, hypoallergenic, and machine washable, so you might decide to ditch the pillowcase altogether.
For all the details on this pillow, be sure to check out my full Avocado pillow review! 
Price: $79-$99, with a 100-night trial period and 1-year warranty. 
Perfect For: The eco-friendly back sleeper looking for a firm pillow with an adjustable fill!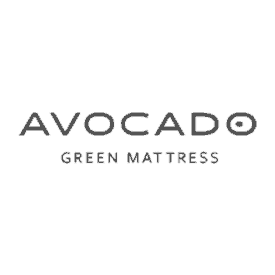 Made with all-natural latex, the Avocado pillow is both eco-conscious and supportive! 
Best Organic Pillow for Back Sleepers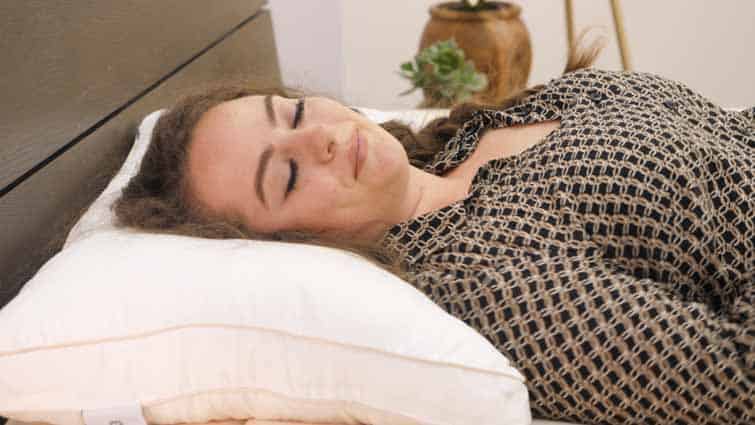 Birch Pillow
Here we have another great pick for sleepers looking to go green — the Birch Living pillow. 
From the organic cotton cover to the internal fill, every part of this pillow is made from organic materials. It's filled with a blend of shredded Talalay latex and ethically sourced wool, which combine to offer a plush yet supportive feel. It's important to note that this pillow has a lofty profile of about 4-inches, making it best suited to back sleepers looking for more elevated support. 
Hot sleepers might be particularly compatible with this pillow because (contrary to popular belief) wool is one of the world's most breathable fibers. Plus, it's naturally thermoregulating, meaning it adapts to your body's temperature! Essentially, the wool in this pillow serves to dissipate heat when you get too warm, and trap your body's warmth when things get chilly. 
One of my favorite things about this pillow is its ability to maintain its loft. The shredded latex does a really great job of bouncing back to its original shape, and preventing this pillow from going flat.
For all the details on this organic sleep accessory, check my full Birch Living pillow review.
Price: $99-$119, with a 100-night trial and 3-year warranty.
Perfect For: The back sleeper looking for a lofty pillow made from natural materials!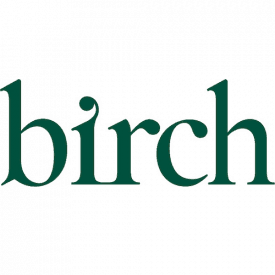 The Birch pillow is a Greenguard Gold certified product that is a great all sleep position option!
Best Cooling Pillow for Back Sleepers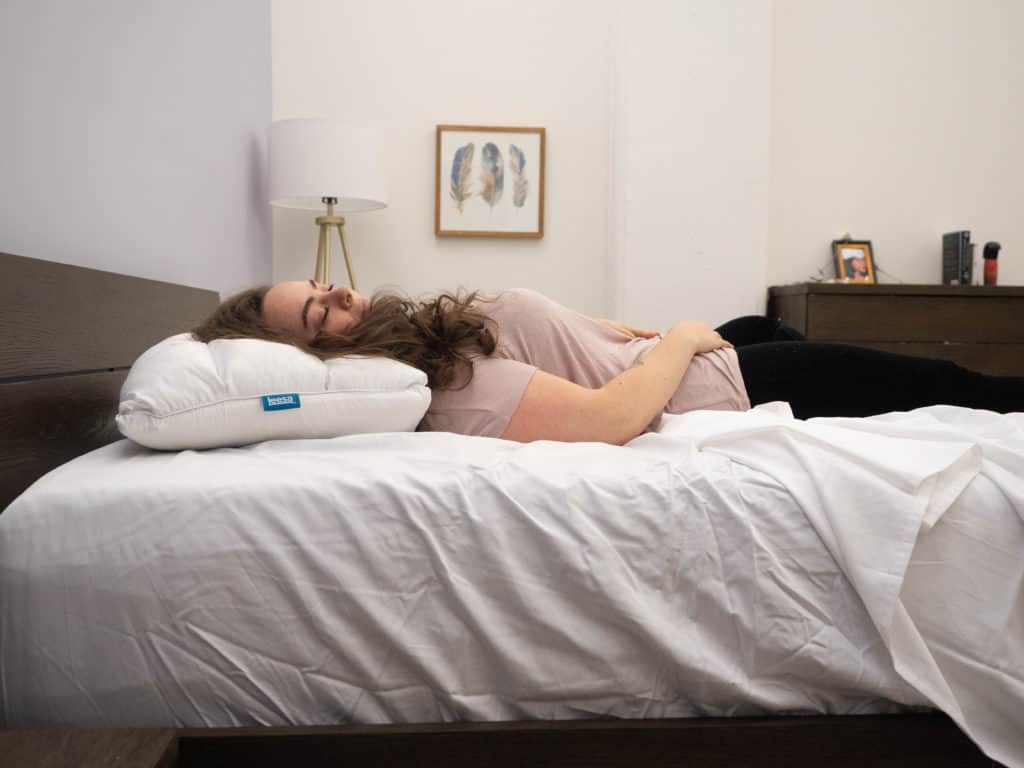 Leesa Hybrid Pillow
Back sleepers looking to catch some Zzz's on a cooling pillow that quite literally resembles a cloud should definitely try the Leesa Hybrid. 
Honestly — there's so much to like about this pillow, so let's start with the cover fabric. Made from a blend of Tencel and a cooling fabric called Frio-Nylon, the Leesa Hybrid was crafted to feel soothing against the skin. For those who are unfamiliar, Tencel is a sustainable material made from dissolving wood pulp that's also known for its super cool feel.
But the really neat thing about this cover fabric, in my opinion, is that one side is quilted. It features a dozen tufted pockets that are filled with a fluffy down-alternative, while the other side offers a flat, traditional loft. But the traditional side has something special going on too, with a cooling gel pad directly beneath the fabric for sleepers who run extra hot. 
So, essentially, the cover of the Leesa Hybrid is kind of like its own pillow. You've got the plush quilted side, the firm cooling side… But what's inside this pillow? Well, there's actually another, smaller pillow tucked inside the cover fabric, and it's filled with down-alternative. It's also removable for those who prefer softer, low-lofted support. 
Ultimately, there are several different ways to use this pillow, so get creative! And if you want all the details on my personal experience with this unique sleep accessory, be sure to check my full Leesa Hybrid pillow review.
Price: $125-$135, with a 100-night trial period and a 3-year warranty.
Perfect For: Back sleepers looking for a cooling pillow with a multi-layered design!

The cover of this pillow is quilted, and inside each quilted pocket is a fluffy down-alternative, giving the Leesa Hybrid pillow a classic cloud-like feel. Use this link to save 15% on all your Leesa purchases!
Best Pillow for Combo Sleepers
Eli & Elm Side Sleeper
Lastly, we come to this super cozy pillow from Eli & Elm, a perfect pick for back and side sleepers. 
Now, you might assume by its name that this pillow is strictly for side sleepers… But you'd be mistaken! In fact, this is the pillow I use at home, and I genuinely prefer it for back sleeping. Don't get me wrong — it's ergonomic design is great for side sleeping, with its lofty edges offering plush support and pressure relief. But the way this pillow cradles your head when you nestle right in the center of it makes it amazing for back sleepers.
You'll notice that this pillow kind of looks like a boomerang, with the middle area flatter and thinner than the sides. This is designed to ease sleepers' transition from side to side but, again, that middle area makes a great pit-stop for back sleepers! Plus, it's covered in 100% organic cotton and feels super soft on the skin. 
As far as internal fill in concerned, a proprietary blend of shredded latex and down-alternative combine to offer a soft-medium feel. But keep in mind that this pillow is adjustable and intentionally "overstuffed," giving sleepers the chance to remove or manipulate the loft to their liking. 
While I'll admit I'm a little biased, I can't recommend this pillow highly enough. Back and side sleepers should definitely dive into my full Eli & Elm pillow review! 
Price: $99, with a 45-day trial period. 
Perfect For: Back and side sleepers looking for a plush pillow with an ergonomic design! 
Save 20%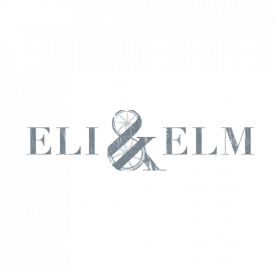 Regardless of the type of sleeper you are, Eli & Elm have a pillow for you. Use the code SLEEPOPOLIS to save 20% on new pillows from Eli and Elm!
FAQs
Is memory foam good for back sleepers?
Memory foam offers a uniquely moldable feel that might be particularly well-suited to back sleepers, as it tightly conforms to the head, neck, and shoulders.
What is the best firmness for back sleepers?
Back sleepers can experiment with the level of firmness that feels most comfortable, keeping in mind that neutral spine alignment is the most important thing. Sleepers who are unsure about which level of loft and firmness is ideal might want to aim for a pillow with an adjustable fill.
Do back sleepers need a pillow?
While back sleepers may find that using a head pillow makes for a more comfortable experience, it's not absolutely necessary. In fact, some may find that a flat-back position helps to promote neutral spine alignment.
Final Thoughts
Well folks, we've reached the end of my review and you're well on your way to finding the perfect pillow for your back sleeping needs. But before you get to shopping, just remember to pay close attention to loft, firmness, materials, and cooling properties. Be sure to read our guide on the best mattresses for back sleepers too. Oh, and don't forget to like and subscribe to our YouTube channel and follow us on Facebook, Twitter, and Instagram. Sweet dreams!
The following two tabs change content below.
Sarah is the Senior Writer and bedding expert at Sleepopolis. Every week, she personally tests and reviews new pillows, sheet sets, and other sleep accessories. She accompanies every video review with a meticulously detailed article to ensure her audience has all the pertinent info they need for the best shopping experience possible. Perhaps that's why her fans have dubbed her "the most thorough pillow reviewer on the Internet." Having tested everything from sleep trackers to mattress toppers, Sarah's expertise runs deep and is always expanding. She received her degree in Creative Writing from Brooklyn College and spends her free time doing stand-up, making pasta, and hanging with her cats.
Latest posts by Sarah Riccio (see all)