Down alternative pillows are perfect for sleepers who love the feathery feel of down, but don't want to sleep on the real thing. They're soft, fluffy, and almost always more affordable than real down pillows. Plus, they're eco-friendly and cruelty-free! But with so many options out there, how are you supposed to know which down alternative pillow is best for you?
Well keep reading, folks, because my best down alternative pillow review is here to help. In this guide, I'm presenting my top five favorites, along with some expert tips and tricks behind pillow shopping. Let's get started!
Best Down Alternative Pillows
Methodology: How Do I Shop For Down Alternative Pillows?
Before we get into this round-up, let's cover a few basics about down alternative pillows. They're known for being soft, fluffy, and compressible into a low loft. However, down alternative pillows can take many different forms, and it's important to pay close attention to materials, loft, and firmness in order to find the one that works for your sleeping position.
Materials
A down alternative is any material that was crafted to replicate the feel of real waterfowl feathers, without actually using any down in the process. The most common down alternative is synthetic polyester fiber, though some brands use proprietary blends, or even combine down alternative with other materials to create a firmer feel.
Polyester Fiber – Polyester fiber is a synthetic material designed to mimic the lightweight, feathery feel of real down. It can be used by itself, or be blended with other materials in order to experiment with firmness and support. Sleepers on a budget might like to know that pillows filled with 100% polyester fiber tend to be more affordable.
Proprietary Fibers – Obviously, proprietary down alternatives are unique to each bedding brand. Sometimes they're treated with a gel to make the down alternative feel more feathery, while other brands add cotton to the mix for a cushier kind of support. That said, it's extra important to pay attention to the "materials description" in order to get as much info as possible. After all, every brand's proprietary formula is going to feel different!
Material Combos – Because down alternatives are typically very soft, sleepers in search of firmer support might want to aim for material combinations. Shredded memory foam, latex, and cotton are all examples of materials that are frequently blended with down alternatives to create a firmer, more supportive feel.
Loft (Height)
Down alternative pillows can be compressed into a low loft, which often makes them ideal for stomach sleepers (every pillow in this round-up is!). Remember — stomach sleepers need a soft, low-lofted pillow in order to maintain healthy posture throughout the night. But don't worry, back and side sleepers, there are a few tips and tricks you can use to find a loft that works for you:
Back Sleepers – Back sleepers are typically most compatible with a medium loft of 3-4 inches. Since down alternative pillows compress under pressure, I suggest compensating for that with an extra lofty profile. For example, if you're shooting for a 3-inch loft, pick a pillow that advertises a loft of 4-5 inches.
Side Sleepers – The above rule applies to side sleepers too, though they'll need to put more focus on firmness (and we'll get to that next). Side sleepers need a lofty pillow with a firmer feel in order to keep neutral spine alignment, so I recommend picking a loft of at least 5-inches when you're shopping for down alternative pillows.
Firmness
It's important to note that a pillow's loft is directly affected by its firmness, as softer pillows are more likely to compress into a lower loft. Again, stomach sleepers are most compatible with a soft, low-lofted pillow, which makes down alternative a great choice for this sleeping style.
However, back and side sleepers should make sure that a down alternative pillow is firm enough to maintain its loft throughout the night. Side sleepers, in particular, should aim for pillows that advertise a firm level of support, while back sleepers are usually most compatible with something in the medium firm range.
We'll take a look at a wide variety of firmnesses and lofts in a moment, but here's a pro-tip for back and side sleepers: Down alternative pillows that incorporate shredded latex or memory foam are typically more supportive and firm.
Okay folks, with all of this in mind, we're ready to dive into these pillows!
Best Down Alternative Pillows 2021 – Our Top 5 Picks!
Editor's Pick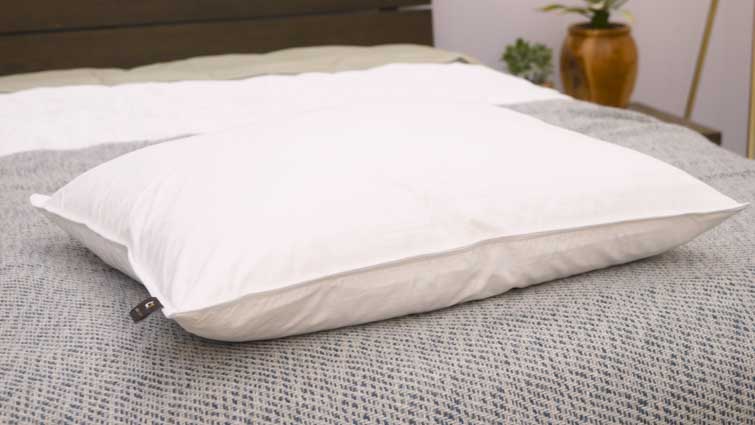 Luxe Down Alternative Pillow
First on my list is the Luxe Down Alternative, a super fluffy pillow that feels just like real down. 
Of all the down alternative pillows I've ever tested, I think this one feels the most like real down. In fact, I've tested this brand's down pillow as well and, when I unboxed both accessories, I had a hard time determining which was which. So, if you're looking for a down-alternative pillow that really mimics the feathery feel of down, this is a great way to go. 
It's filled with polygel fiber and covered in cotton, both of which are hypoallergenic materials. Polygel fiber is a synthetic polyester said to be extra resistant to mold and mildew, which might appeal to sleepers with sensitive skin. Keep in mind, though, that this pillow's low loft and soft feel makes it not quite supportive enough for side sleepers. But if you're a back or stomach sleeper looking for a fluffy, huggable pillow, I suggest you give this one a try!
For all the details on both the down and down alternative options, check my full Luxe pillows review. 
Price: $79-$99, with a 100-night trial period.
Perfect For: Back and stomach sleepers looking for a plush and huggable pillow!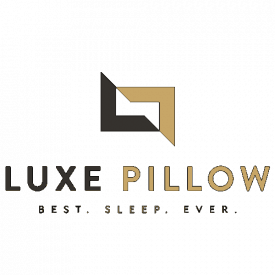 Luxe Pillow offers both feather and down alternative options, but either way you're getting a quality luxury pillow to help you sleep through the night!
Best Down Alternative Pillow for Combo Sleepers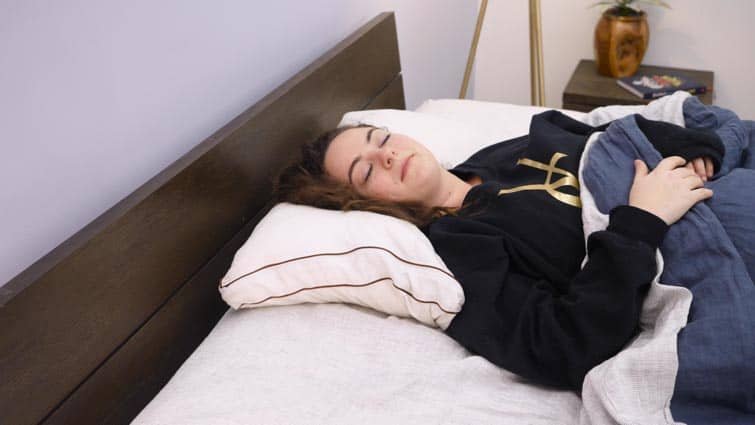 Saatva Pillow
Next up is the Saatva Pillow, a great pick for sleepers of all styles. 
Firstly, let me say that I am a true combo sleeper who enjoys every position equally. I've been sleeping with the Saatva pillow for over a year, and am still so impressed by how it supports me no matter which position I roll into. If you're looking for a plush-yet-supportive pillow that can easily adapt to a little tossing and turning, I heartily recommend this one. 
It features a dual-design wherein an outer pillow envelops an inner pillow for cozy, balanced support. The outer pillow is filled with a proprietary down alternative, the core is filled with shredded latex, and together they offer a buoyant, fluffable feel. And while I find it to be great for all positions, stomach sleepers should feel free to remove the middle insert for an extra soft, low-lofted pillow.
For the full scoop, be sure to check my full Saatva pillow review! 
Price: $145-$165, with a 45-day trial period. 
Perfect For: Combo sleepers looking for a pillow that blends down alternative with another material.
See Latest Deals

A fluffable mix of down-alternative and Talalay latex makes this pillow cozy, cool, and great for combo sleepers! 
Best Organic Down Alternative Pillow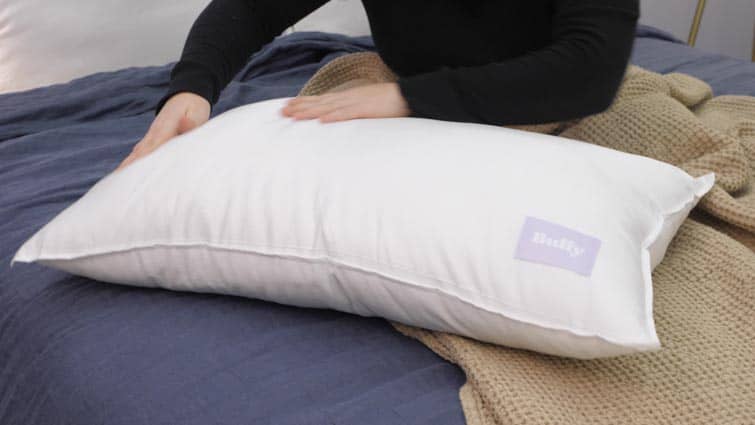 Buffy Pillow
Sleepers looking to go green are sure to be compatible with the all-organic Buffy pillow.  
From the cover fabric to the internal fill, the Buffy pillow is made entirely from sustainable materials. The cover fabric is spun from eucalyptus fiber, a plant-based material that feels silky to the touch. Eucalyptus is also known for its antimicrobial properties, which makes this pillow extra resistant to mold, mildew, and other allergens. 
But the real eco-friendly action is happening inside the pillow, as it's filled with a down alternative made from recycled plastic bottles! Make no mistake — this pillow's stuffing is super fluffy and doesn't feel anything like plastic. But every Buffy pillow is filled with about 25-30 plastic bottles that were airblown into soft, breathable fibers (neat, right?). 
Additionally, the Buffy pillow comes in three different firmness options to accommodate sleepers of all styles.
For more information on this brand's Earth-friendly products, check my Buffy comforter review!
Price: $50-$70, with a free 7-day trial period that doesn't charge you a dime until your trial is up! 
Perfect For: Eco-friendly sleepers looking for a super soft, organic pillow!
Save $20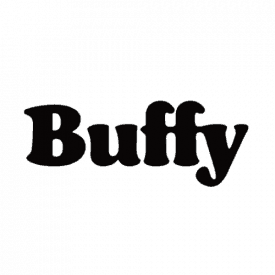 One of the most popular names in online bedding, Buffy now makes pillows as well! Made from eco-friendly plant based and recycled materials, they have a great cooling feel. Use code SLEEP to save $20 on your purchase!
Best Down Alternative Pillow for Back Sleepers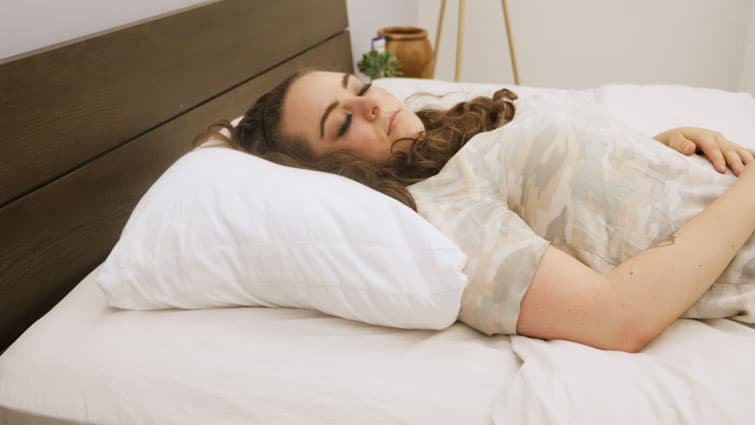 Casper Pillow
Back sleepers in search of a fluffy down-alternative pillow are sure to be compatible with Casper. 
Similar to the Saatva pillow, this one features a dual-layer design wherein an inner pillow is zipped inside an outer pillow. But this time, both layers are filled with a soft down alternative called low-friction silky fibers. The inner layer has a firmer feel and serves as the pillow's support system, while the outer layer was crafted to feel more plush. 
So, again, we're looking at a dual construction that combines plushness and support in order to adapt to all sleep styles. But, personally, I found this pillow to be ideal for back sleeping. In my experience, its feather-like layers comfortably cradled my head and neck, and promoted neutral spine alignment as well. Plus, it's machine washable and dryable which makes maintenance nice and easy! 
Learn everything there is to know about this pillow in my full Casper pillow review. 
Price: $65-$85, with a 100-night trial period. 
Perfect For: Back sleepers looking for a down alternative pillow with a dual-design.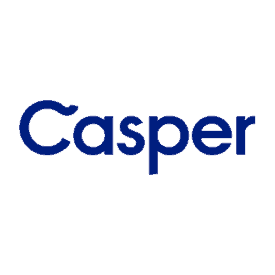 Sleepers can enjoy Casper's pillow-in-a-pillow design in order to customize the loft and feel!
Best Cooling Memory Foam Alternative Pillow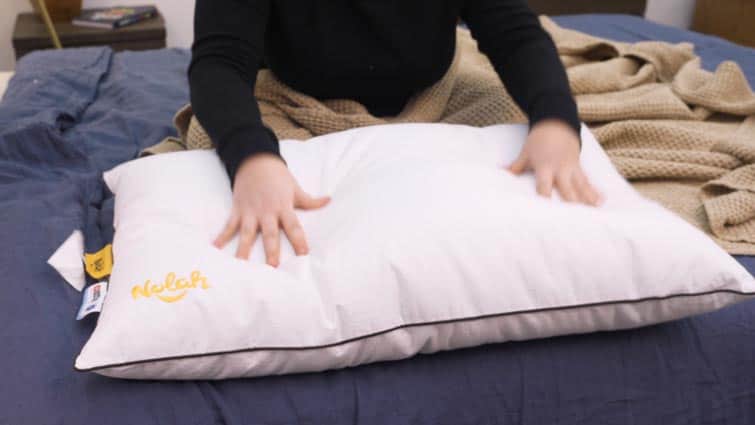 Nolah AirFiber Pillow
Finally, we come to the Nolah AirFiber — a cool and breathable pillow for hot sleepers. 
Filled with a proprietary down alternative and covered in cotton, this pillow is lightweight, airy, and soft. It has a big ol' fluffy build, but can be easily compressed into a low loft to accommodate stomach sleepers. But what's really cool about this pillow is the Phase Change Material that's infused within the cover fabric. 
Phase Change Material is a cooling textile that can make fabric feel uniquely soothing on the skin. That said, this pillow's cover fabric is not made entirely from PCM, so it's not going to feel icy-cool or slippery (as is generally the case with 100% PCM textiles). Instead, it offers a subtly cooling quality that's enhanced by the breathability of the internal fill. 
While the Nolah AirFiber is a little too soft for side sleepers, this brand makes a firmer option too!
And you can see what both pillows are all about in my full Nolah pillow review.  
Price: $79, with a 120-night trial period 
Perfect For: Back and stomach sleepers who run hot.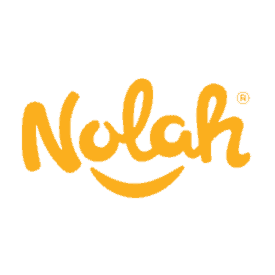 The fluffy down-alternative in this pillow allows sleepers to shape and fold it until they've found the loft and firmness of their liking!
FAQs
What is down alternative?
Commonly referred to as "faux down," down alternative is any material designed to replicate the feathery feel of real down. They can take many different forms, but are usually made from synthetic polyester fibers.
Do down alternative pillows go flat?
The short answer is, yes, down alternative pillows have the tendency to go flat over the course of a few nights. However, throwing a down alternative pillow in the dryer or fluffing it with your hands is a quick and easy way to restore its original loft and shape.
Are down alternative pillows good for side sleepers?
Because down alternative pillows are typically soft and compressible, they're not always supportive enough for side sleepers. That said, side sleepers can shop specifically for firm down alternative pillows with a loft of at least 4-inches to ensure they're getting enough support.
Final Thoughts
Now that you've seen my top five favorite down alternative pillows, you're ready to pick the one that's perfect for you. Just remember to consider all the details surrounding materials, firmness, loft, and cooling properties so you can choose the one that best meets your unique needs. Happy shopping!
Sarah is the former senior writer and bedding expert at Sleepopolis. She received her degree in Creative Writing from Brooklyn College and spends her free time doing stand-up, making pasta, and hanging with her cats.