Meet the Endy mattress! The Endy is the first major online mattress company to be founded and headquartered in Canada. This new bed-in-a-box start-up has developed a 3 layer foam mattress designed for mass appeal. With free shipping, a 100 night trial, and a 10 year warranty, the Endy has all the standard service offerings online shoppers have come to expect. According to EndySleep.com
"A great quality mattress shouldn't cost thousands. We decided to change that."
Sleepopolis decided to do our own test to find out if the Endy lives up to those expectations. Continue reading below for my full review of the Endy mattress. In a rush? Click here to skip to the review summary.
Layers
The Endy mattress is a 10″ all foam mattress built from 3 different layers of foam.
Top layer (comfort) – this is a 2″ layer of gel-infused 3 pound memory foam. It provides much of the comfort and feel of the mattress. The gel helps to absorb and disperse heat, keeping the sleeping surface cool.
Middle layer (transition) – this is a 3″ layer of foam. It acts as a transition type layer between the comfort foam and base layer.
Bottom layer (support) – this is a 5″ high-density support foam. It acts as a base and foundation for the mattress, providing breathability, and deep compression support. Also helps prevent the mattress from bottoming out.
Cover
The cover is built from a quilted polyester fabric. The side panels are grey and quite sturdy feeling. They feel like they could take some serious punishment without being damaged. The top piece of fabric is fairly soft and has a reasonable thickness to it. Since the cover is a poly fabric it should be fairly durable and easy to maintain. The quilted design gives it a robust feel. Despite the quilting, it has a certain smoothness to it, which I would think will help to prevent any tearing or catching (which can sometimes happen during moves).
Aesthetically, the cover is nice. I do quite like the quilted pattern design for the white piece of fabric. However, the cover is not particularly unique. It looks very similar to what is quickly becoming the norm for online mattress companies. The cover is removable and can be spot cleaned (but it is not machine washable).
Firmness, Comfort, & Support
The most surprising attribute for me from the Endy was simply the firmness. It sits at a 6-7.5 out of 10 on the firmness scale (where 10 is the most firm). When you lie down on the Endy there is an immediate push-back and very little give in the foams. In a normal lying position I only saw 0.5″-1.0″ of sinkage. This creates very little hug and very little body contouring. With that said, as sleepers get much over 200 pounds, the Endy does soften up a notable degree. For sleepers in the mid range weight class (150-200) the mattress will feel slightly firm and anyone less than 150 will feel as if the mattress is a solid 7 out of 10 on the firmness scale.
This does have a side benefit of allowing the sleeper to float more on top of the foams vs. sinking in, which aids in the cooling of the mattress. During my sleep test the Endy mattress slept cool, on par with the average cooling I've experienced on most other foam mattresses I've tested.
The Endy's firm feel means that it doesn't lack anything in terms of support. However, it's important to note that you should really like and be looking for a firmer feel for the Endy's support to meet your needs. My back and body prefer a more neutral mattress (usually around a 5 out of 10 on the firmness scale). As a result, the firm feel of the Endy created some pressure points in my lower back. Firmness is a subjective attribute, but it is essential you find a mattress firmness level that meets your needs, otherwise all of the other attributes will be moot.
One of the best attributes of the Endy was the edge support. Foam mattresses typically struggle with edge support, especially when they have a more neutral firmness. The Endy's firmer feel translates to quite strong edge support, both for sleeping and sitting. The Endy performed slightly better than the average I've seen for other foam mattresses (for sitting) and held up very well for sleeping.
Sinkage Tests & Motion Transfer
Sinkage and hug are an important part of the comfort and feel of every mattress. All reviews on Sleepopolis go through a short series of sinkage tests. These tests are designed to give you an idea of how the mattress performs in varying positions and pressures. As a reference point I'm about 140 pounds.
Lying position – there is very little sinkage in a normal lying position. With my weight evenly distributed across the mattress I only saw 0.5″-1.0″ of sinkage.
Sitting position (conservative) – in a conservative sitting position where I was sitting a bit further back on the mattress I saw 2.0″-2.5″ of sinkage.
Sitting position (aggressive) – in a more aggressive sitting position where I was sitting directly over the edge on the mattress I saw 4.0″ of sinkage.
Standing – in a standing position directly in the center of the mattress, with all of my weight on a single point, I saw 4.5″ of sinkage.
The Endy has a very dense feel in regard motion transfer. Like most foam mattresses, it does a good job of absorbing energy and minimizing motion transfer between sleeping partners.
Price
Sleepopolis readers always get the best deals on a new mattress. Don't forget to grab our promo code for Sleepopolis readers. You can save $50 on any new Endy mattress with code "SLEEPOPOLIS".
| Size | Price |
| --- | --- |
| Twin | $650 |
| Full | $700 |
| Queen | $750 |
| King | $850 |
Other Information
Shipping – free shipping to both US and Canada, arrives in 3-7 business days
Trial Period – 100 days
Refunds / Returns – Very easy, 100% money back guarantee within the 100 day trial period
Built in Canada
Warranty – 10 years
Discounts – use code "SLEEPOPOLIS" to save $50
Message from Ash from Endy Sleep…
Should you buy the Endy mattress?
The Endy's feel makes it a mattress that you will likely love or hate. Being on the firmer end of the spectrum gives it a more unique comfort dynamic, and one that is more difficult to find in the online mattress realm. However, that same level of firmness effectively requires sleepers to prefer a firmer sleeping surface in order to find the Endy both comfortable and supportive.
I would recommend the Endy to anyone who falls into the following categories:
You want a firmer mattress – the Endy's 6-7.5 out of 10 firmness rating (where 10 is the most firm) means you really must like a firmer feel. There's a great deal of push-back and not much give in the Endy. This creates great support, but also gives it a slightly firmer feel. As sleepers get above 200 pounds, the mattress really softens up.
You want very little hug / sinkage – the Endy has a high degree of push-back, resulting in very little hug and very little sinkage. In my sleep test I only experienced 0.5-1.0″ of sinkage in a normal lying position. The mattress keeps the sleeper more on top of the foams.
You want stronger edge support in a foam mattress – the Endy's extra firm feel means stronger edge support also. If you're comfortable with the firmer feel the improved edge support is another benefit to the overall mattresses comfort (performs well for both sitting and lying, especially for a foam mattress).
You live in Canada – Endy is the first major direct-to-consumer online mattress company (that I'm aware of). If you do happen to live in Canada this can make shipping much easier. Endy is one of a very small number of North American direct-to-consumer online mattress companies that ship to Canada (note: they do also ship to the US).
For more information on the Endy visit EndySleep.com. If you decide to go with the Endy don't forget to grab our exclusive Sleepopolis promo code. You can save $50 instantly on the Endy with promo code "SLEEPOPOLIS".
Firmer Feel & Strong Edges
Materials

Comfort

Support

Value

Cooling

Edge Support

Sex

Smell

Company

Refunds

Trial

Warranty
Summary
The Endy mattress offers one of the firmer feels you'll be able to find a direct-to-consumer online mattress. This increased firmness results in strong edges, very little sinkage, good cooling, and great support. The poly cover is basic, but well built and seems as if it will hold up over time. The Endy's most unique attribute is its Canadian manufacturing. This makes it a great option for those who live in Canada for both shipping and service (it also ships to the US).
The following two tabs change content below.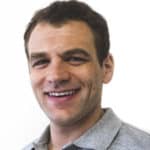 Logan Block
Logan is the director of content at Sleepopolis and the main mattress man around these parts. He's a big fan of sleeping in many sleeping positions and weightlifting.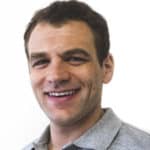 Latest posts by Logan Block (see all)