If you're searching for the perfect mattress, there are many options, but if you're a sleeper who doesn't fall into just one category, a hybrid mattress may be the sweet-spot combination that you've been searching for. Hybrids aim to create the best feel by using a combo construction, combining the benefits of foam, coils, and other materials for an amazing experience.
This guide will give my personal recommendations for the top hybrid mattresses, then down below, I'll explain the definition of a hybrid mattress, review the benefits, and touch on the different kinds of hybrid mattresses that you'll find in-store and online.
I want to note that the information below is comprised of my opinions, reflecting my own preferences and biases, so use it as a starting point. Want to just see the hybrid mattress reviews? Click here to jump to the summary.
Best Hybrid Mattresses
Best Hybrid Mattresses: Top Choices Detailed
Below I have listed my favorite hybrid mattresses for different needs. I'll continue to update this list as I test and review new mattresses.
Editor's Pick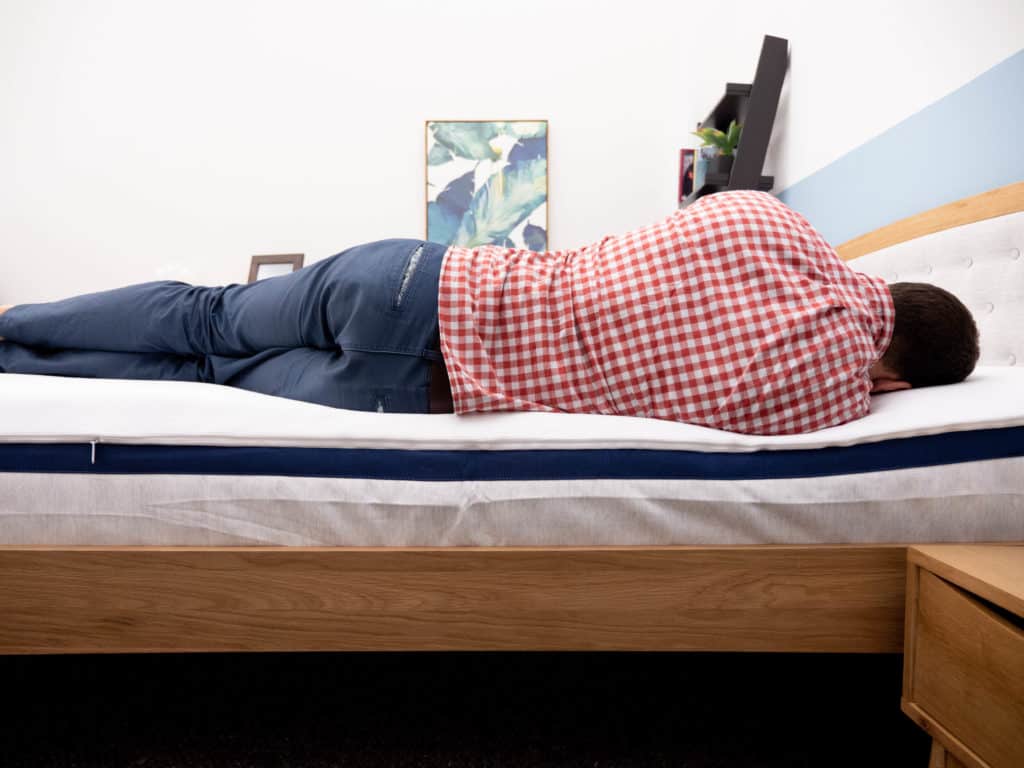 Helix Midnight
Helix is known for making a variety of mattresses with customizable firmnesses and feels. The Midnight has a memory foam comfort layer on top of firmer poly foam and pocketed coils, which creates a medium-firm feel that offers pressure relief without sacrificing support. The memory foam in the comfort layer is plush and does a good job of body contouring, and offers the ideal amount of sinkage of back sleepers and side sleepers. I also like the Midnight for combination sleepers, since its bouncy structure makes it easy to move around on.
The Midnight got the Editor's Pick spot because it offers a really comfortable sleeping experience for most sleepers and it comes at an affordable price. However, price isn't sacrificed for durability — this hybrid bed should last you about 10 years (and it's backed up by a 10-year warranty to boot).
Mooning over the Midnight? Learn more in my full Helix Midnight mattress review.
Memorial Day Sale: Up to $200 Off + Free Pillows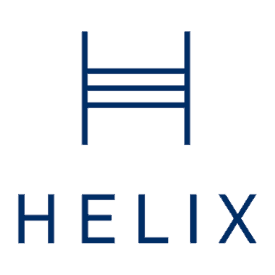 If you're a side sleeper looking for a hybrid mattress, the Helix Midnight offers a great mix of support and pressure relief!
Best Firm Hybrid Mattress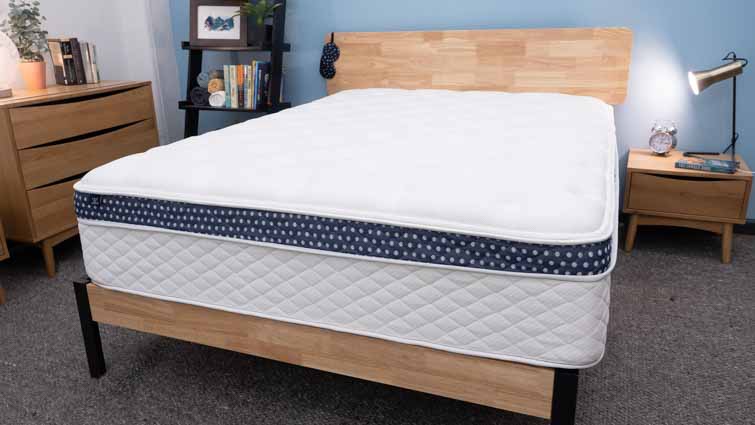 WinkBed
The original WinkBeds mattress is a hybrid model that combines a gel-infused pillow top with a zoned coil support layer. The pillow-top cover is made of eco-friendly quilted Tencel, a lightweight cellulose fiber fabric. The Tencel cover offers sleepers some extra breathable pressure relief. It's one of the most popular hybrids on the market — likely because of its unique ability to successfully combine luxurious pressure relief and bouncy support.
WinkBeds offers this mattress in soft, medium-firm, firm, and plus, so most sleepers should be able to find a model that's comfortable for them. The firm version is my pick for the best firm hybrid mattress because it has a really supportive feel, but also offers some nice cushioning through its pillow top layer. It also has really strong edge support, which tells me that this mattress is super durable and should last you a long time. 
Find out more in my full WinkBeds mattress review.
$300 Off & Free Sleep Bundle: Just enter your email to save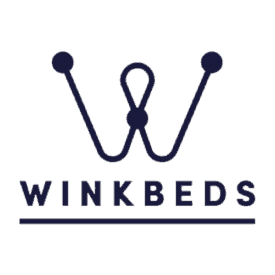 When it comes to amorous activities, innerspring mattresses are typically the very best! Winkbeds is no exception - with a soft conforming layer of foam on top, and sturdy coils underneath that will provide plenty of bounce, you won't be disappointed! At least by the mattress...
Best Latex Hybrid Mattress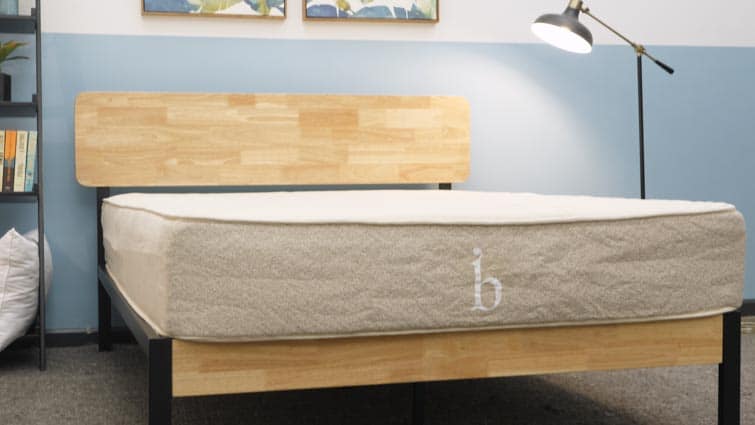 Birch
Latex is a great material for sleepers who want pressure relief, but don't like the sinking feeling of memory foam. It's also a natural material, which means it's better for the environment than artificial foams. The Birch Living bed is my favorite latex bed because it uses high-quality, all-natural Talalay latex. The Birch has a firm feel that might appeal to back and stomach sleepers, but it also comes with a pillow top for those looking for a softer feel. 
The Birch (sans pillow top) is a firm mattress that will keep sleepers' hips elevated (as opposed to sinking into the mattress), so the spine stays in proper alignment. Meanwhile, the Talalay latex and pocketed coils respond quickly to pressure, which creates a bouncy, supportive feel and also helps keep you on top of the mattress instead of "in" it. Each of these layers also does a decent job with pressure relief. Back sleepers should enjoy support alongside some lumbar cushioning from the cover, while stomach sleepers will benefit from neutral spinal alignment.
Birch, please! Read up on this mattress in my full Birch mattress review.
$200 off + Free Pillows with code: MEMORIALDAY200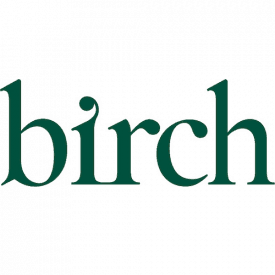 The Birch mattress uses natural materials like organic cotton and talalay latex to provide great comfort from an organic product, in fact all Birch products are Greenguard Gold certified!
Best Value Hybrid Mattress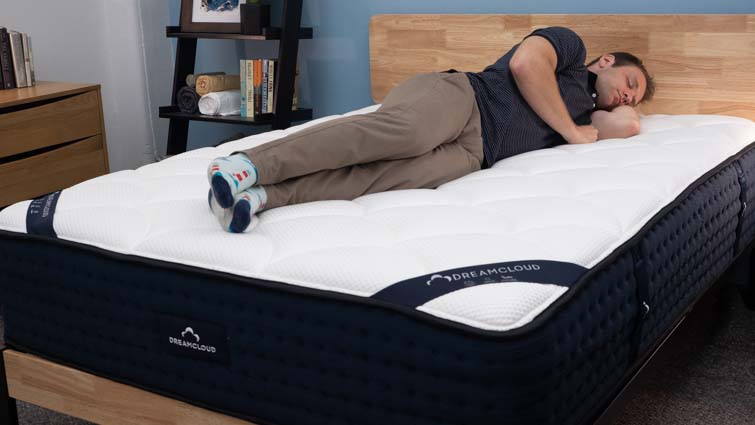 DreamCloud
If you've been hunting for a new mattress, then you're probably aware that they can range wildly in price. If you're working with a budget, then you'll want to look for a mattress that offers great value and the right feel without breaking the bank. That's where the DreamCloud comes in. It uses quality materials and it's nearly always on sale for a very reasonable price.
The DreamFoam's pressure relieving foams and pocketed coils create a medium-firm mattress that offers body-contouring without too much sinkage. That could be the sweet spot for combo sleepers looking to stay comfortable in a range of sleeping positions. Couples might also enjoy the DreamCloud, because it offers great edge support and the cushy foams do a decent job of isolating motion from one side of the mattress to the other. 
Dreaming about the DreamCloud? Read more in my full DreamCloud mattress review.
Save $200 + Free Gifts with Purchase!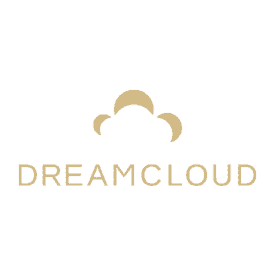 This tall hybrid mattress combines foams with pocketed coils for a luxuriously supportive sleeping experience. 
Best Cooling Hybrid Mattress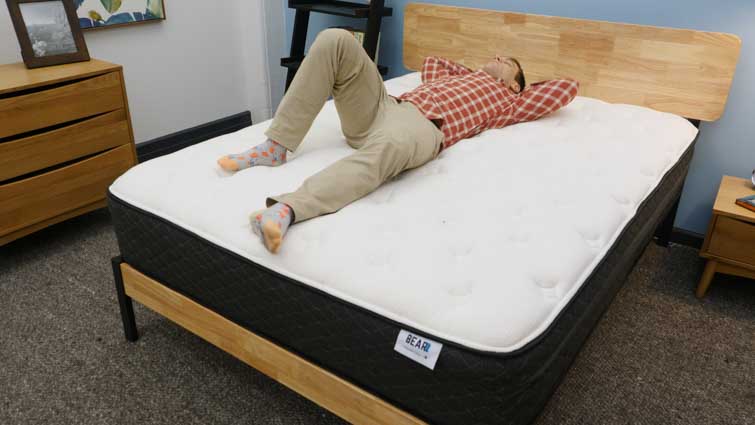 Bear Hybrid
If you're an athlete who's in the market for a bed that can help you sleep well and possibly recover faster, take a look at the Bear Hybrid. No matter whether you're a high-level athlete or a weekend warrior, you know that post-exercise recovery is important, and one of the best ways to recover successfully is by getting a great night's sleep. The Bear Hybrid uses a Celliant cover, and there's some evidence this material can help with athletic recovery and soothe sore joints and muscles. 
Athletes aren't the only people who might like the Bear. It could also appeal to side sleepers because it offers great pressure relief thanks to its use of soft foams (including a comfort layer with a memory foam feel). If you're worried that sinking into foam will make you too hot to sleep well, fear not: The foams are infused with gel, which helps dissipate body heat; the Celliant cover is breathable, and the coils allow for airflow through the mattress. Those coils also give the bed bounce and mobility, so you're unlikely to feel stuck. 
Did this athlete-focused mattress grab your attention? Learn more in my full Bear Hybrid Mattress review.
20% Off + Free Gifts With Code SUMMER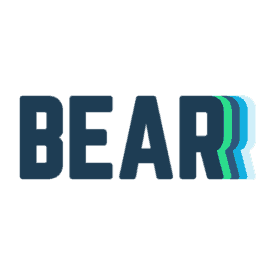 Specifically designed for athletes, the Bear Hybrid is a great supportive option for active sleepers. 
Best Mattress for Combination Sleepers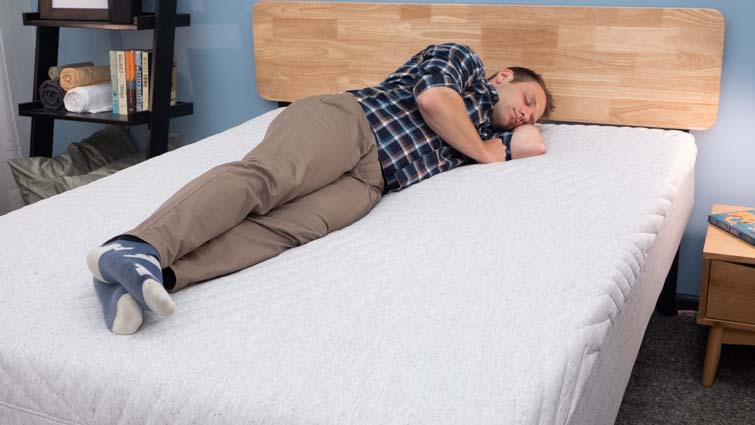 Casper Wave Hybrid
As a general rule, combo sleepers should look for a mattress with a combination of support and pressure relief — and that's exactly what you'll get with the Casper Wave Hybrid. Support is important for keeping the spine aligned while you're on your back or stomach while spending time on your side requires enough pressure relief to avoid feeling jammed up at the shoulder or hip. Combo sleepers also benefit from beds that allow for great mobility, which makes it easy to switch between positions. Medium-firm and hybrid mattresses such as the Casper Wave Hybrid often fit the bill, because they tend to offer a balance of comfort and support.
The Casper Wave Hybrid features a zoned support system that is more supportive at the hips (to help keep the spine aligned when you're on your back) and softer at the shoulders, so side sleepers can enjoy some nice sinkage and pressure relief. The pressure-relieving foams also do a great job of isolating motion, so this bed could be a good option for combo sleepers who move around during the night and don't want to disturb their sleeping partner. Just be aware that combo sleepers who spend a lot of time on their stomachs might find the mattress too soft.
Curious about the Casper? Learn more in my full Casper Wave Hybrid mattress review.
Save 10% with code SLEEPOPOLIS10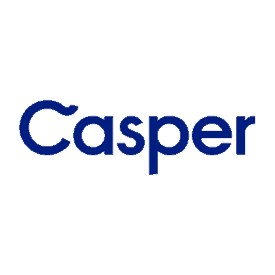 With zoned support for pressure relief where you need it most and pocketed coils for great bounce and support, the Casper Wave Hybrid is a great choice for the combo sleepers out there!
Best Hybrid Mattress for Couples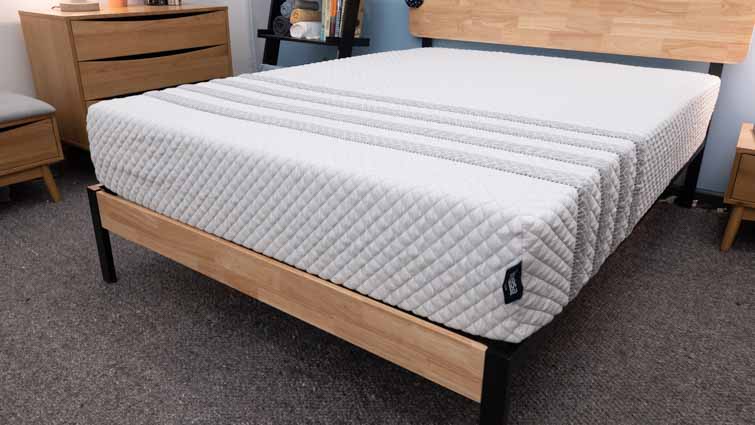 Leesa Hybrid
Couples in need of a great hybrid mattress should consider the Leesa Hybrid! Built with gentle foams and bouncy coils, this bed strikes a satisfying balance between pressure relief and support. Plus, it's got fantastic edge support, which maximizes the usable surface area of the mattress. 
These great features aside, I also like that the Leesa Hybrid sleeps relatively cool. It's got a hole-punched top layer of foam, which helps encourage some nice breathability throughout the structure. The top layers of poly foam and memory foam also do a pretty nice job absorbing and dissipating motion across the mattress. An important characteristic for all sleepers, but especially so for couples, as it means one partner's tossing and turning in the night shouldn't overly disturb the other.
Read more about this great bed at my full Leesa Hybrid mattress review.
Summer Sale: Up to $400 Off Mattresses and 15% Off Bundles!

Thick layers of foam and pocketed coils come together to offer sleepers the perfect hotel-bed feel.
Best Hybrid Mattress for Back Sleepers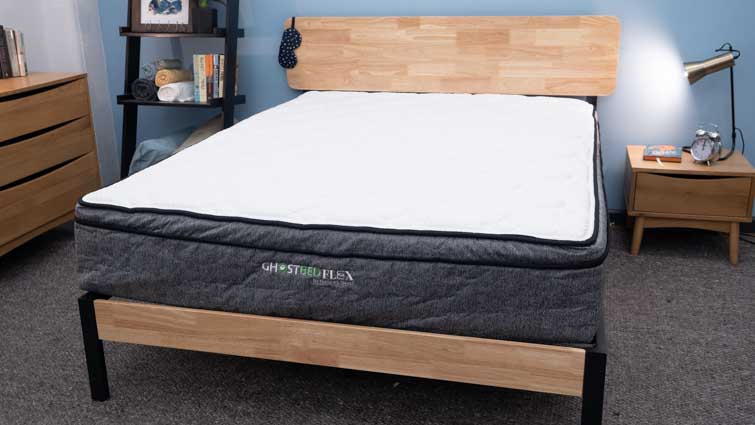 GhostBed Flex
The GhostBed Flex is a medium-firm hybrid that's great for back sleepers who like the pressure-relieving feel of memory foam. It has a luxurious feel that really cushions the shoulder and hip areas, but definitely has a decidedly "on top" of the bed feel. 
Sleepers will also appreciate how breathable this mattress is. It's cover is woven with cooling fabric that actually feels cool to the touch. Its comfort layer is made from gel memory foam, which sleeps cooler than traditional memory foam. Finally, its layer of pocketed coils allow for more airflow through the mattress. If you're a back sleeper looking for a cool mattress, the GhostBed Flex could be the one for you.
Read my full GhostBed Flex mattress review to learn more.
4th of July Sale! 25% Off Mattresses + 2 Free Luxury Pillows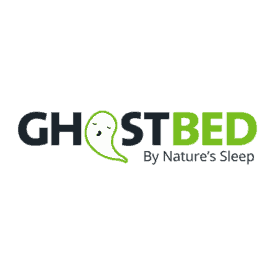 The GhostBed Flex uses a combination of soft memory foam and bouncy coils to provide nice pressure relief with the worry of feeling stuck in the mattress. The GhostBed Flex also uses great materials to help you sleep cool throughout the night. 
Best Hybrid Mattress for Side Sleepers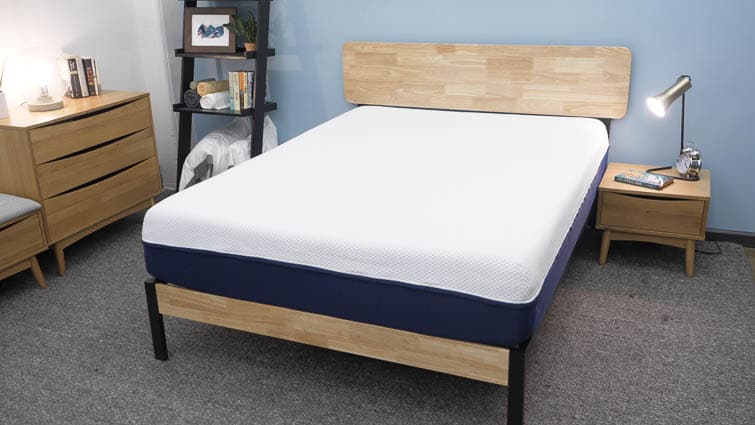 Amerisleep AS3 Hybrid
If you sleep mostly on your side, then it's important to look for a mattress that offers good pressure relief. That's going to make the difference between feeling jammed up at the shoulders and hips or sleeping comfortably through the night. For this reason, I generally recommend that side sleepers look for a mattress with soft materials, such as memory foam, on top. You'll find that with the Amerisleep AS3 Hybrid.
The AS3 Hybrid is Amerisleep's hybrid take on their original all-foam AS3. The hybrid model is bouncier, making you feel less "stuck" in bed. This is a great feature for combination sleepers, since they should be able to switch positions with ease. The addition of coils also makes the mattress more durable. 
Learn more in my full Amerisleep mattress review.
30% off with code SLEEPOPOLIS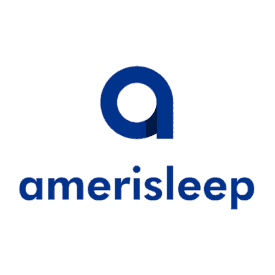 The Amerisleep AS3 Hybrid has a soft, pressure relieving feel that's ideal for side sleepers.
Best Soft Hybrid Mattress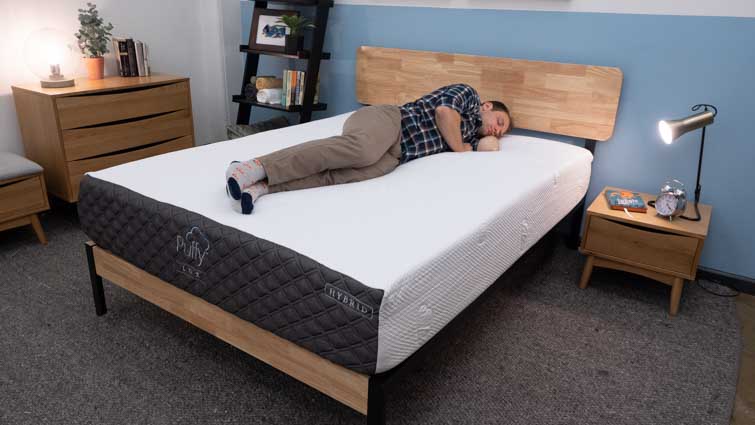 Puffy Lux
If you love a soft and cuddly sleeping experience, then you'll love the Puffy Lux. Built with four layers of foam (two of which are memory foam), you'll experience some nice sinkage and contouring on this bed. Side sleepers, especially, should feel really comfortable on this mattress.
I also think the Puffy Lux is a great mattress for couples (if you're both after a soft feel). It has low motion transfer, which means you're unlikely to feel your partner tossing and turning at night. It's also made with cooling technology, which is helpful when you have two people adding body heat to the bed.
Intrigued by the Puffy's cloud-like comfort? Check out my full Puffy Lux mattress review.
$300 Off + Free Pillows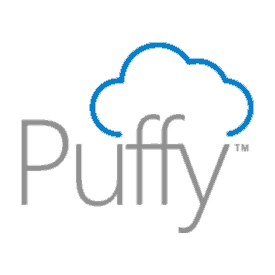 With layers of gentle memory foam, the Puffy Lux provides great pressure relief and a luxurious feel. 
What Is a Hybrid Mattress?
Let's make sure we cover the basics: What is a hybrid mattress? A hybrid mattress is a mattress that combines a coil-based foundation with foam layers on the top, typically memory foam or latex foam. Hybrid mattresses were created to bridge the gap between coil and foam mattresses to meet the needs of a group of sleepers who weren't being satisfied by either of those mattress types.
Stereotypically, innerspring/coil mattresses are known for their support and bounce, while memory foam provides a more pronounced contouring hug and pressure relief. On their own, these two materials are pretty different from one another but combined, this creates a new kind of mattress that brings out the best of each material.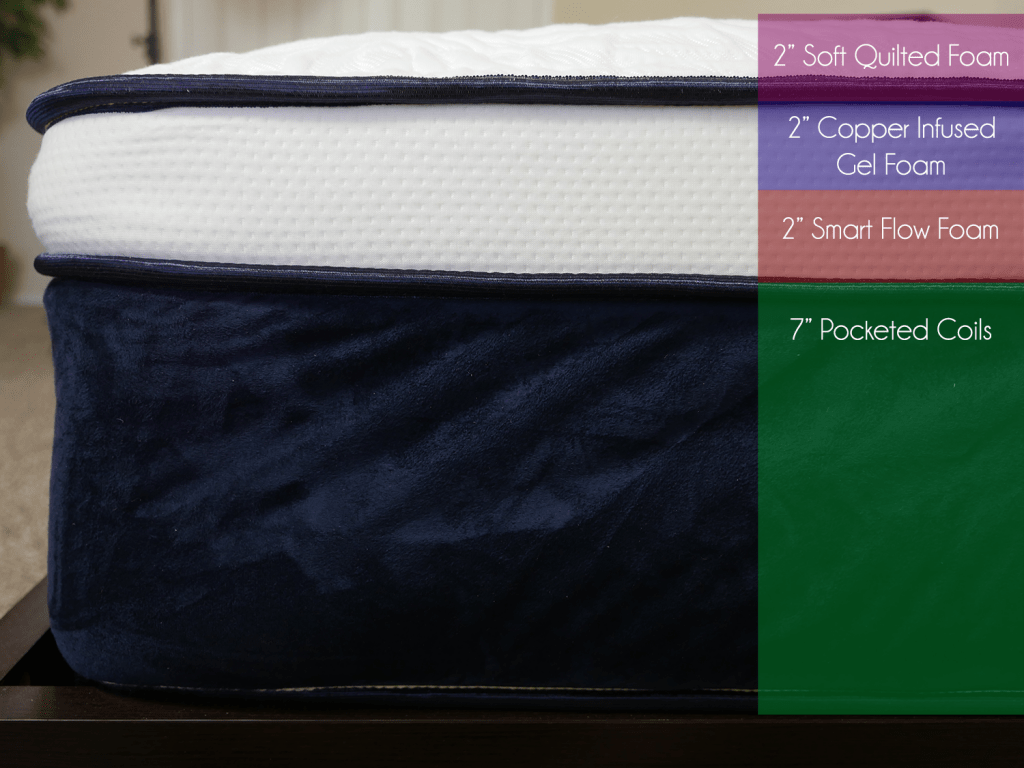 What's a Hybrid Mattress Typically Made From?
Most hybrid mattresses are made with both coils and foam, merging many of their good qualities while leaving out the negatives of each type. For instance, hybrid mattresses tend to maintain the bounce and ease of motion from the coil-based innerspring mattresses while still providing layers of deep compression support and pressure relief. A true hybrid mattress will only use springs and foams to form all of the layers of the mattress.
Some semi-hybrids combine the coil base layer with a pillow-top layer. The result of these mattresses is similar in that they maintain the bounce and responsiveness from a traditional innerspring. The pillow-top layer gives initial comfort as soon as you hit the mattress. This helps to prevent nagging pressure points or back pain and provides that immediate deep compression support that people are looking for in a foam mattress.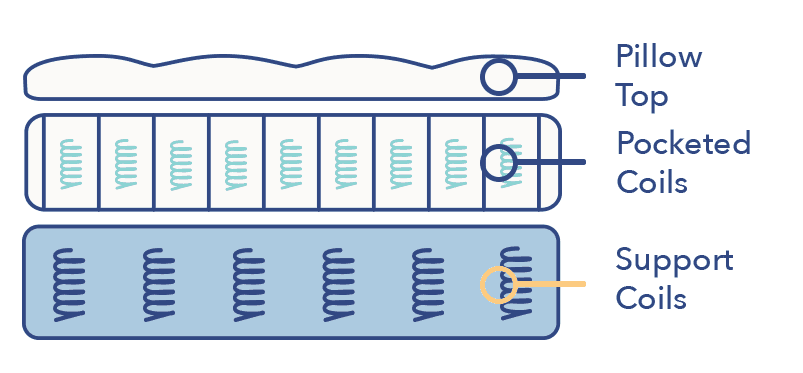 Foam Hybrids
Foam hybrids are the last type of hybrid. These mattresses completely omit the spring-based coils and instead are a mix of different types of foam. Usually, the foams selected follow a similar pattern to what traditional coil-and foam hybrids use, where one layer of foam offers more support, bounce, and response, while another layer creates more comfort, contour, and pressure relief.
These mattress alternatives almost always have a thick foundational layer of support foam at the base. The combination of different types of foams creates a mattress that highlights the best characteristics of each type of foam while minimizing the negative effects.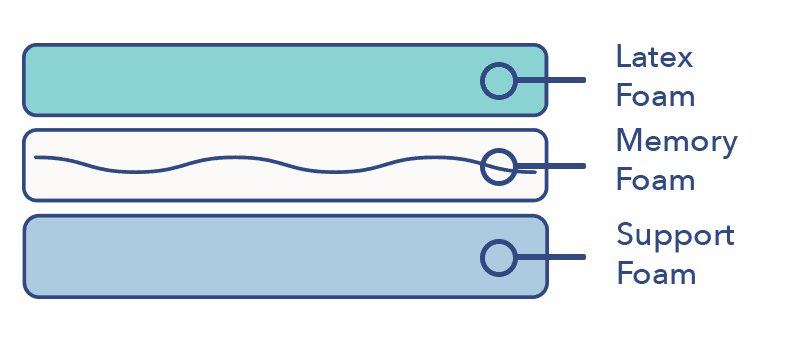 Have more questions about foam mattresses? Be sure to check out our review that specifically focuses on foam mattresses and outlines the differences between different types of foam.
Have more questions about foam mattresses? Be sure to check out our review that specifically focuses on foam mattresses and outlines the differences between different types of foam.
Coil-Based Mattresses
With a coil-based mattress, the goal is to keep the sleeper on top of the mattress while still providing support. It is fairly easy to maneuver on and off of these types of beds, although they may be associated with squeaking and increased motion isolation transfer as you move. In addition, if you are sharing a coil-based mattress with a partner, chances are you will feel (and hear) almost every move they make throughout the night. Motion travels easily through the metal support coils, which would be a problem in a standard innerspring/coil mattress.
Types of Coils Used in Hybrid Mattresses
Hybrid mattresses may use different types of coils in their construction. The most commonly used coils are pocketed coils, which I'll describe, along with three other types of coils, below.
Pocketed Coils

– these coils are individually encased in fabric. They move independently from one another, which means

their support is tailored to each person's body. 
Bonnell Coils

– these hourglass-shaped coils provide both responsiveness and support.

The wider part of the coil compresses easily, while the thinner part of the coil is stronger and provides more support

. These coils are connected with wires to form a Bonnell unit. These coils were invented in the 19th century and are more common in innerspring rather than hybrid mattresses.

Continuous Wire Coils

– These coils are called "continuous" because they are composed of a row of coils made from a single wire. The coils have a helical shape and provide consistent support. These coils are

known for their affordability and durability.
Offset Coils

– Offset coils are similar to Bonnell coils in shape, but they move more independently to provide more individualized support. They offer some nice

body-contouring support.
What Does Coil Count Mean? 
Coil count, unsurprisingly, refers to how many coils are in a mattress. Typically, you'll want to avoid mattresses with low coil counts (less than 300), as they won't offer the same level of support. These days, you'll often see coil counts of 1,000 in hybrid mattresses. However, I wouldn't say this is necessarily an indicator of quality, since you'll also want to know the coil gauge, which I'll describe below.
What is Coil Gauge? 
A mattress's coil gauge tells you how firm it will feel. A mattress with a lower coil gauge is going to have thicker coils, which will make the mattress feel firmer. Conversely, a mattress with a higher coil gauge will have thinner coils and will feel softer. 
Typically, coil gauge numbers range from 12 to 15, with 15 being softest and 12 being firmest. If you're looking for firm support, I'd recommend a gauge of 13 or lower, whereas if you're after pressure relief and contouring, you'll fare better with a gauge of 14 or higher.
Foam-Based Mattresses
With a foam-based mattress, the goal is very different. These types of mattresses aim to allow the sleeper to sink deeper into the mattress, focusing on body-contouring, deep compression support, and pressure relief. They are virtually silent and allow you to move around the bed without waking up your partner. That being said, without the bounce of the support coil, moving around tends to be more of a challenge on a foam mattress, and some sleepers complain of feeling "stuck" or sleeping warm.
Types of Foams Used in Hybrid Mattresses
Poly Foam

– Poly foam, or polyurethane foam, is a low density foam that is often found in hybrid mattresses. It is the

least expensive foam

, and it isn't always high-quality. However it does provide some

softness and pressure relief.
Memory Foam

–

Memory foam

is one of the most popular mattress materials. It has a slow response to pressure and provides plenty of contouring and pressure relief. If you like to sink into your mattress, you'll likely enjoy the feel of memory foam. Take a look at more memory foam mattresses in our best memory foam mattress roundup.
Latex Foams

– Latex foams are the most expensive type of foam. They are either made from

Talalay or Dunlop latex

and have a pressure-relieving feel. They don't provide the same linkage as memory foam, but are still quite comfortable.
How do Hybrids Compare to Other Mattress Types? 
Wondering how hybrids compare to other popular mattresses types? Not sure which one is right for you? Check out my comparisons below.
Hybrid vs Innerspring 
Like hybrid mattresses, innerspring mattresses are made with coils. However, hybrid mattresses have layers of foam, while innerspring beds typically do not. Innerspring beds tend to have a firmer, more traditional feel than hybrid beds.
Hybrid vs Foam
While hybrid mattresses use a combination of foams and coils in their constructions, foam mattresses are all-foam. Foam mattresses can be made with poly foam, memory foam, gel memory foam, or proprietary foam. Depending on their construction, they can be firm or soft, and vary in levels of support. All-foam beds tend to be a bit less durable than hybrid or innerspring beds.
Hybrid vs Latex
Latex can either be synthetic or natural. Natural latex comes from rubber trees. In mattresses, it is fashioned into a foam that has a unique feel. It offers the same pressure relief as other foams, but has a more buoyant feel. It's also naturally cooling, which makes it a nice option for hot sleepers. Latex mattresses can be hybrids, made with springs and latex foam, or made entirely from latex. Latex beds tend to be more expensive than hybrid, foam, or innerspring beds.
Hybrid Mattress Performance
Firmness – Hybrid mattresses can have a range of firmness levels, it really depends on how they are constructed. As a rule of thumb,
mattresses with thicker coil layers will feel firmer, while mattresses with more layers of foam will feel softer.
Motion Transfer – Motion transfer, or how much movement you can feel from one side of the bed on the other, is an important factor for couples or anyone who sleeps with a pet.
Typically, hybrid mattresses have pretty good motion transfer
, since their foam layers help absorb the bounce of the coils. However, I'd recommend checking out individual mattress reviews to learn about a bed's motion transfer, since it can vary quite a bit depending on the mattress..
Edge Support – Edge support is especially important for mattress durability, as
good edge support can prevent premature mattress sagging
. Again, like these other factors, it does depend on the mattress. I'd recommend looking at mattresses that mention edge support in their materials, like a high-density foam edge support layer or edge support coils.
Sleeping Positions/Types of Sleepers:
For Side Sleepers – Side sleepers will want to choose a
softer hybrid mattress that will let their hips and shoulders sink in
. Hybrid mattresses with memory foam layers are great options for side sleepers.
For Back Sleepers – Back sleepers will do best on a medium-firm hybrid mattress. Hybrid mattresses are great for back sleepers because they provide some nice ergonomic support. 
For Stomach Sleepers – Stomach sleepers should opt for a firm hybrid mattress or an innerspring mattress.
Stomach sleepers need a firm bed
to keep their hips in line with their shoulders, which promotes a neutral spinal alignment that prevents back pain.
For Combination Sleepers – These sleepers
will do best on a responsive bed that is easy to move around on
. I typically steer combo sleepers away from hybrid beds with memory foam layers, as they are more difficult to switch positions on. Personally, I'm a big fan of latex hybrid mattresses for combo sleepers.
For Hot Sleepers – Hot sleepers can be quite happy on hybrid beds, as their coil layers help promote airflow.
If you're a hot sleeper, I'd look for gel-infused or cooling foam comfort layers
, and a breathable cover made from fabrics like cotton, Tencel, or Celliant.
For Heavy Sleepers – Heavy people (those over 250 lbs) can do well on hybrid beds. In fact, I'd recommend them as the
best option for heavier sleepers,
who will want the support from coils and the pressure relief of foam. However, I would recommend looking at a hybrid bed that is specifically designed for higher weights, like one of our
best mattresses for heavy people
. 
How Long Will A Hybrid Mattress Last
Hybrid mattresses typically last between 7 and 10 years. Their coil layers make them more durable than all-foam mattresses, which I would say wear out the fastest. The average hybrid mattress warranty is around 10 years, so you can expect you'll need a new bed around that time.
Who Should Buy a Hybrid Mattress
I think most sleepers will be happy on a hybrid mattress. They tend to have a bouncy feel and are usually easy to move around on. If you're in search of a bed with strong support, but also want some sinkage and contouring, a hybrid bed might be the right option for you. 
Who Shouldn't Buy a Hybrid Mattress
If you're after a super supportive feel, you might want to opt for an innerspring bed. Hybrid mattresses tend to be a bit softer than innerspring mattresses, which often have a firmer and more traditional feel. Other than that, I'd be comfortable recommending hybrid mattresses to nearly every sleeper out there — it just depends on the particular bed!
Best Hybrid Mattresses: Details and Pricing
Pricing 
The majority of hybrid mattresses range from about $1,000 to $2,000 for a queen size bed. Hybrid beds are typically more expensive than all-foam beds, and their cost depends on factors like quality of materials, thickness of the mattress, extra features like cooling and athletic recovery, and whether or not the bed was made in the USA.
Many online mattress retailers run promotions that can significantly reduce cost. Holidays like Labor Day, President's Day, Memorial Day, and Black Friday tend to be some of the best days to buy a new mattress as many brands will run sales on those days.
My Final Thoughts 
Hybrid mattresses are versatile beds that can suit virtually any type of sleeper. Their coil layer provides the springy support most sleepers enjoy, while their pressure-relieving foams make for a comfortable and cozy sleeping experience. 
The most important thing to consider when choosing a new bed is your individual sleep needs. Your body weight, preferred sleeping position, and whether or not you sleep with a partner or pet should be top of mind when searching for a new bed. 
Hybrid mattresses can be high-quality or low-quality — you'll have to look at the materials in detail and look for words like "organic," "natural," and "made in the USA" as these are some of the best indicators of a high-quality bed. Remember, just because a bed is more expensive, doesn't mean it's of better quality. 
To round it all out we've put all the information you need in one place before you decide which is the best hybrid mattress for you:

| Mattress | Best For | Price (Queen) | Coupon | Review |
| --- | --- | --- | --- | --- |
| Helix Midnight | Editor's Pick | $1,099 | Helix Coupon | Read Our Review! |
| DreamCloud | Value | $1,598 | DreamCloud Coupon | Read Our Review! |
| Birch | Latex | $1,499 | Check Coupons Page | Read Our Review! |
| WinkBed | Firm | $1,599 | WinkBed Coupon | Read Our Review! |
| Bear Hybrid | Cooling | $1,695 | Bear Coupon | Read Our Review! |
| Casper Wave Hybrid | Combo Sleepers | $2,695 | Casper Coupon | Read Our Review! |
| Leesa Hybrid | Couples | $1,799 | Leesa Coupon | Read Our Review! |
| GhostBed Flex | Back Sleepers | $2,145 | Ghostbed Coupon | Read Our Review! |
| Amerisleep | Side Sleepers | $1,798 | Amerisleep Coupon | Read Our Review! |
| Puffy Lux | Soft | $1,799 | Puffy Coupon | Read Our Review! |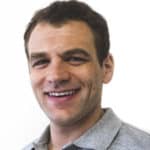 Logan is the content director of Sleepopolis, which means he not only reviews new mattresses every week, but also curates all the comparisons, best of pages, and video guides on the site. He takes a straightforward, honest approach to his reviews and endeavors to give viewers an objective look at each new product he tries out. Logan has perfected his method by personally testing over 200 different mattresses, so he's not only able to discern the overall vibe of a specific bed, but to contextualize its feel within the bed-in-a-box market as a whole. When he's not hopping on a new bed or working with our editorial team to whip up an engaging sleep education guide, you can find him reading books on world history, walking his dog Pepper, or searching for the best cheeseburger in New York City.