Searching for the perfect mattress, there are so many options, but what if you're a sleeper that doesn't fall into just one category? For you, the hybrid mattress may be the sweet-spot combo that you've been searching for. Hybrids aim to create a best of many worlds type of a feel, combining the benefits of foam, coils, and other materials for an amazing experience. This guide will explain the definition of a hybrid mattress, review the benefits, and touch on the different kinds of hybrid mattresses that you'll find in-store and online.
Want to just see the hybrid mattress reviews? Click here to jump to the summary.
What is a hybrid mattress?
So for starters, let's hit the basics- what is a hybrid mattress? A hybrid mattress is a mattress that combines a coil-based foundation with foam layers on the top- typically memory foam or latex foam. Hybrid mattresses were created to bridge the gap between coil and foam mattresses to meet the needs of a group of sleepers who weren't being satisfied by either of those mattress types.
Stereotypically, innerspring / coil mattresses are known for their support and bounce, while memory foam provides a more pronounced contouring hug and pressure relief. On their own, these two materials are pretty different from one another, but combined, this creates a new kind of mattress that brings out the best of each material.
Coil-Based Qualities
With a coil-based mattress, the goal is to keep the sleeper on top of the mattress, while still providing support. It is fairly easy to maneuver on and off of these types of beds- although they may be associated with squeaking and increased motion transfer as you move. In addition, if you are sharing a coil-based mattress with a partner, chances are you will feel (and hear) almost every move they make throughout the night. Motion travels easily through the metal support coils, which would be a problem in a standard innerspring / coil mattress.
Foam-Based Qualities
With a foam-based mattress, the goal is very different. These types of mattresses aim to allow the sleeper to sink deeper into the mattress, focusing on body-contouring, deep compression support, and pressure relief. They are virtually silent and allow you to move around the bed without waking up your partner. That being said, without the bounce of the support coil, moving around tends to be more a challenge on a foam mattress and some sleepers complain of feeling "stuck" or sleeping warm.
Hybrid Mattress Merger
A great hybrid mattress will merge many of these qualities, while leaving out the negatives of each type. For instance, hybrid mattress tend to maintain the bounce and ease of motion from the coil-based mattresses, while still providing layers of deep compression support and pressure relief. A true hybrid mattress will only use springs and foams to form all of the layers of the mattress. Two of the best hybrids on the market now are the Alexander Hybrid and Voila.
Some semi-hybrids combine the coil base with a pillow-top layer. The result of these mattresses is similar in that they maintain the bounce and responsiveness from a traditional innerspring. The pillow-top layer gives initial comfort as soon as you hit the mattress. This helps to prevent nagging pressure points or back pain and provides that immediate deep compression support that people are looking for in a foam mattress. Some examples of these types of mattresses include Saatva and Winkbed.
Foam Hybrids
Foam hybrids are the last type of hybrid. These mattresses completely omit the spring-based coils and instead are a mix of different types of foam. Usually the foams selected follow a similar pattern that traditional coil + foam hybrids utilize, where one layer of foam offers more support, bounce, and response, while another layer creates more comfort, contour, and pressure relief.
These mattress alternatives almost always have a thick foundational layer of support foam at the base. The combination of different types of foams creates a mattress that highlights the best characteristics of each type of foam, while minimizing the negative effects.  Leesa and Ghostbed are two great examples of foam hybrids because they use different types of foam to form the layers. Both would be considered foam mattresses, although their feels are very different.
Have more questions about foam mattresses? Be sure to check out our review that specifically focuses on foam mattresses and outlines the differences between different types of foam.
What's the right foam mattress for you?
When you're shopping for the perfect hybrid mattress, be sure to review the whole package. Consider the coil-based qualities, the foam-based qualities and what aspects from each mattress type are most important. Choose a hybrid mattress with more bounce, more deep compression support, more response, more body-contouring, or anything in between. At the end of the day, our hope is that you will be 100% satisfied with the mattress you select. Some of our favorite hybrid mattresses and their full reviews are below:
| Mattress | Description | Price | Review |
| --- | --- | --- | --- |
| | True Hybrid - 5.5-6 out of 10 firmness, 5-zoned support, traditional quilted cover | $999 | Read Review |
| | True Hybrid - 6.5-7 out of 10 firmness. Excellent support, deep compression, and edge support. Modern thin cover. | $1,325 | Read Review |
| | True Hybrid - 3 firmnesses available, thin cover, similar to Tempur-pedic's Flex line | $1,199 | Read Review |
| | Coil-on-coil + pillow top / other foam comfort layers, a bit of an in-between from spring and hybrid design, 3 firmnesses available | $999 | Read Review |
| | Coil-on-coil + pillow top / other foam comfort layers, a bit of an in-between from spring and hybrid design, 3 firmness available | $1,299 | Read Review |
| | Foam Hybrid - 6-6.5 out of 10 firmness, gel polymer + polyfoam, exceptional cooling, bounce, and response | $999 | Read Review |
The following two tabs change content below.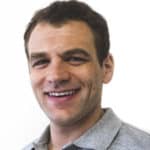 Logan Block
Logan is the director of content at Sleepopolis and the main mattress man around these parts. He's a big fan of sleeping in many sleeping positions and weightlifting.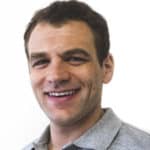 Latest posts by Logan Block (see all)