We have an affiliate relationship with some companies where we get a percentage of sales if you click over from our site. Also, Casper provided financial support to allow JAKK Media (our company) to acquire Sleepopolis. See our full disclosures here.
Thanks for stopping by! We always love to hear from our readers. If you have a question would you mind taking a quick look through the FAQs? We try to keep that page updated with the most common questions.
If you don't see your question listed or you'd like a personalized mattress recommendation please drop us an email below! The Sleepopolis team does its best to respond to all emails within 24 hours (sometimes I'm a little slower on the weekends). We are more than happy to help you however w can.
Mailing Address
Need to contact us by mail instead? Please use the following mailing address.
Sleepopolis.com
190 Christopher Columbus Drive #5C
Jersey City, NJ, 07302
The following two tabs change content below.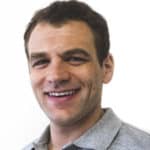 Logan Block
Logan is the director of content at Sleepopolis and the main mattress man around these parts. He's a big fan of sleeping in many sleeping positions and weightlifting.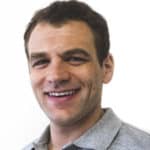 Latest posts by Logan Block (see all)