What mattress is best for me?
This tends to be the most frequently asked question. The "best" mattress is one that meets your wants and needs for the lowest price. With so many options in the online mattress industry, choosing the right mattress for you can be quite a daunting task. To help out, we have created a mattress comparison tool that allows you to select exactly what you want and thin out mattresses that do not fall into your criteria. This comparison tool gives you the opportunity to select firmness, price, mattress materials, mattress height, and even shipping details. There are a few other options listed on the page, but these are most definitely the top factors when choosing a new mattress. If you're still having trouble deciding on the right mattress for you please don't hesitate to send me an email via my contact form.
In addition to the mattress comparison tool, there are several guides that can help to narrow down your mattress search. You can find help on how to choose a mattress, what mattress firmness you need, the best mattress for sex, heavy people, side sleepers, stomach sleepers, back pain, and more!
What mattress is best for someone with back pain?
Many people endure chronic back pain. Sleepers tend to think that a firm mattress is needed to solve all back pain problems. That is not always the case. A soft mattress can have just as much support as a firmer mattress, and depending on your specific needs, may be the most appropriate solution for you. With that said, those suffering from back pain tend to prefer a mattress in the 5-7 out of 10 range (10 being the most firm). Additionally, deep compression support is key with regards to back pain. The better the deep compression support the more consistent the support is for both light and heavy sleepers.
The most well known mattresses that aid in improving back pain are Leesa, Nest Bedding Alexander, and Loom & Leaf. There are several other great options as well, but these 3 mattresses offer variety in terms of price, construction, and feel. To see the full list of mattress recommendations check out our guide on the best mattress for back pain.
How does the Purple mattress compare to the Leesa mattress?
The Leesa mattress and Purple mattress are similar in many respects. Both of these mattresses offer great value and have impressive material construction. The main differences boils down to the following:
Leesa uses an all foam construction
Purple uses a hyper-elastic polymer and foam
Leesa sits at a 6 out of 10 firmness (10 being the most firm)
Purple is a 6-6.5 out of 10 firmness
Leesa has a more pronounced foam contour and moderate amount of hug
Purple has a rounded contour and doesn't as sharply hug your body
Purple supports sleepers up to 300 pounds
Leesa supports sleepers up to 300 pounds
Leesa is one of the best valued mattresses on the market (price vs quality)
Lighter sleepers float on the Purple mattress while heavier sleepers sink
Leesa is more balanced with respect to how it adapts to lighter vs. heavier sleepers
What mattress do you recommend for heavy sleepers?
As a heavy sleeper, you will need added deep compression support. What exactly does that mean? Well, to keep it short and sweet you need a mattress that is a little thicker and has the ability to hold weights that some of the thinner mattresses cannot. Lower quality mattresses and some thinner mattresses simply don't have enough material to maintain their support for larger sleepers. Typically sleepers that weigh over 200 pounds, and especially those over 250 pounds, need to upgrade to a mattress that is 12″ or thicker. Loom & Leaf, Nest Bedding's Alexander Hybrid, Saatva, & WinkBeds are among the best 12″+ mattresses.
See here for more full guide on the best mattress for heavy people.
Now, if you're on a budget and can't afford one of the thicker more expensive mattresses, there are still several good options to consider. Some of the 10″ mattresses are made from high quality materials and have the ability to support heavier sleepers to an extent. These include the Leesa, Purple, and GhostBed. If you're a heavier sleeper that enjoys a firm mattress, there are even more to choose from. These options include Brooklyn Bedding, Nest Bedding's Love Bed, and eLuxurySupply. All of these could serve as good options for those sleepers that are a little heavier, but don't have the funds available to purchase a thicker mattress.
How does Loom & Leaf compare to Nest Alexander and/or Leesa?
All three of these mattresses are very good choices for a sleeper who's looking for that middle of the road firmness, great support, and just an all around well built mattress. While these three are very similar in many ways, there are a few little specs about each that can help make a purchasing decision a little easier:
You should buy the Leesa if you want the best price and best overall value. Its thin cover gives it a very modern comfortable and supportive feel.
You should buy the Alexander if you want a traditional padded cover and you like the feel of "cloud-like" floating comfort.
You should buy the Loom & Leaf if you want a cross between modern cover and traditional cover (L&L is traditional, but less pronounced). Additionally, buy the Loom & Leaf if natural materials are important to you.
Should I buy the Nest Bedding Alexander Signature Select or Nest Bedding Alexander Hybrid?
While these two mattresses are made via the same company, they are quite different. The Alexander Signature mattress is an all foam, 12″ mattress. The Alexander hybrid is a 12″ foam and pocketed coil combination. Both mattresses offer high levels of comfort, support, and pressure relief. Yet, there are a few special characteristics for each one of these.
The Alexander Signature is offered in 3 different firmness levels. Therefore, you have the option of selecting the firmness you would like (soft, medium, firm). The hybrid is only offered in one firmness level (5.5 out of 10 on the firmness scale, 10 being the most firm). If you're a fan of all foam construction and don't necessarily want / need the extra bounce of the hybrid, the Signature could be the better option for you. On the other hand, if you're looking for improved edge support, cooling, a more plush top layer, and bounce then the Alexander hybrid may be the better way to go. Needless to say, both mattresses have very good deep compression support, comfort, aesthetics, and a great customer service team. At the end of the day, it's very different to go wrong with either of the Alexander mattresses.
Which mattresses use organic materials?
If you're looking for a 100% organic mattress, the PlushBeds Botanical Bliss is the only current option (that I have personally tested and reviewed). There are several other mattresses that use some natural / organic materials, but they cannot be classified as a 100% organic mattress. Loom & Leaf and Saatva are two mattresses that use some organic materials including the cover (100% organic cotton) and fire barrier, which is built from natural thistle. Additionally, a percentage of the foam material used in Loom and Leaf's mattress design is composed from plant-based materials.
What foundation should I buy? Do I need a boxspring?
If you're looking to purchase more of the platform style bed, I recommend going with either the eLuxurySupply platform bed or Forever Foundations. Both of these are established companies that make excellent products. eLuxurySupply's platform bed is designed from North American Pine and other hardwoods. Forever foundations is constructed from 100% steel. Both of these passed the Sleepopolis tests with flying colors and proved to be high quality foundations. If you're looking for the more traditional boxspring, GhostBed is a great option. Their boxspring is made up of 100% Canadian Spruce and structural lumber. Again, a very durable foundation and has a sleek, modern look to it.
See the full reviews here:  bed frames & foundations
Do these mattresses work on adjustable foundations?
A majority of the mattresses reviewed on Sleepopolis do indeed work on adjustable foundations. The materials used to create the mattresses are high quality and an adjustable foundation will not change the mattress. The only two mattresses that are not to be placed on an adjustable foundation are the Saatva and Honest Beds mattresses. Their construction is top notch, but they are not deigned to bend and contort in the ways an adjustable foundation does.
In general, any 100% foam mattress will work fine on an adjustable base. Some hybrids and coil mattresses can also work, but you'll want to double check with the manufacturer before purchasing.
What pillow should I buy?
Pillows can be a touchy topic. Most of the time each sleeping position needs a different style pillow. This is due to the amount of support each sleeper needs. If you're a back sleeper, you tend to need a moderately firm or firm, dense pillow. Side sleepers can manage with a softer pillow, but not so soft that it flattens out when pressure is applied. Moldability is huge for side sleepers as well. Finally, stomach sleepers. If you're a stomach sleeper, you typically need a less dense, softer pillow that has the ability to flatten almost all the way out. If the pillow is to dense or has a higher loft, your spine will be out of alignment and back problems will soon follow.
My favorite pillow is the Nest Bedding Easy Breather. This pillow is fully adjustable, making it a good option for a large variety of sleepers. This is a major benefit for most sleepers because you have the ability to set the pillow at your desired height, which means any sleeping style has the ability to use this pillow.  Additionally, Sleepopolis recommends the Nature's Sleep, Naturepedic, Malouf, eLuxurySupply, and BedGear pillows for sleepers who prefer a more position dedicated pillow.
If you're looking for a little more information on any of these pillows, visit the Sleepopolis Best Pillow Reviews page.
What sheets should I buy?
There is a lot of thought that goes into purchasing a new set of sheets. Are they good quality? Will they last? Will they match my bedroom set? So on and so forth. Sleepopolis has reviewed a plethora of sheet sets and our favorite set at this time are the BedGear Dri-Tech sheets. This set is made from the same material used to make performance athletic clothing. Needless to say, they are high quality, extremely cool, aesthetically pleasing, and not to mention, the fitted sheet never slips from underneath my mattress! With that said, these sheets are a little pricey, but if you want a top tier sheet set, these are most definitely worth the money.
At a more affordable rate, the Linenspa, Brooklinen, and Parachute sheets are by far some of the best choices. Malouf is a 100% Tencel sheet set that is silky soft and very cool. Brooklinen are high quality cotton sheets at a more reasonable price point. And Parachute is priced slightly higher than these two sets, but offers a little more softness and luxurious feel in my opinion.
Which mattress protector should I buy?
With regards to mattress protectors, there are a few options that I really like. As the least inexpensive option, I would recommend the Lucid waterproof mattress protector. The performance of this protector does reflect the price, but it gets the job done for the most part. My personal favorite and the best valued mattress protector is the Malouf 5 Sided mattress protector. It's priced reasonably and is a solid performer.
Do I need a mattress protector?
That depends on your lifestyle. Do you have young children? Dogs? Cats? Other pets? Do you eat / drink in bed? Are you prone to spills? If the answer is yes to answer of these questions I would recommend using a mattress protector. Additionally, some mattress warranties require that you use a mattress protector to maintain the validity of your warranty. Many mattress protectors today do a great job of maintaining cooling and feel, while also not creating any additional noise.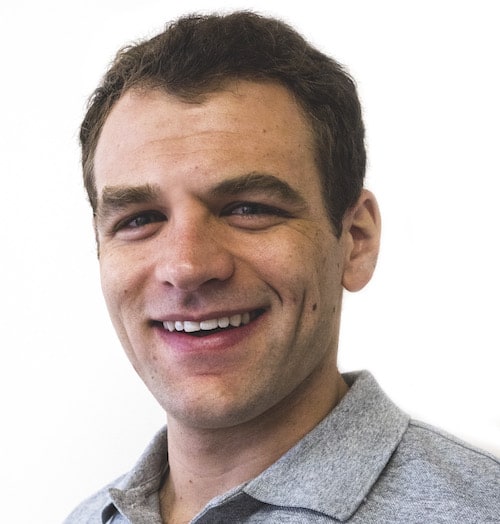 Logan Block
Logan is the former content director of Sleepopolis. As content director, he reviewed new mattresses every week and curated the comparisons, best of pages, and video guides on the site. Logan perfected his method by personally testing over 200 different mattresses, so he's not only able to discern the overall vibe of a specific bed, but to contextualize its feel within the bed-in-a-box market as a whole.