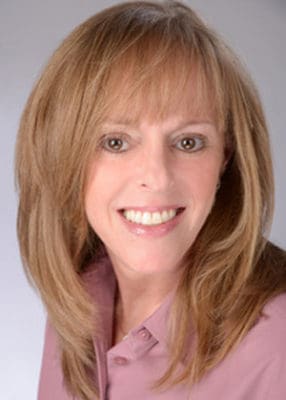 Family, Educational, and Corporate Sleep Specialist
Dr. Whitney Roban is a Family, Educational, and Corporate Sleep Specialist, as well as the founder of Solve Our Sleep. She is the author of the award winning books Devin & Evan Sleep From 8-7 and Devin & Evan Play Fortnite 'Til 11, as well as Dr. Roban's Solve Our Sleep School Healthy Sleep Curriculum. She is also the creator of a groundbreaking Healthy Sleep Professional Development Workshop for teachers, administrators, and school support staff.
Dr. Roban is a sought-after presenter on healthy sleep to corporations and school districts around the country. She serves on the sleep advisory board panel of the American Sleep Association, Consumer Affairs, Sleepopolis, and Amerisleep. She has worked with national organizations such as The New York Times, CNN, NBC, Business Insider, Forbes, Rolling Stone, GQ, Cosmopolitan, Women's Health, Working Mother, Parents, LinkedIn, Proctor & Gamble, The Broad Institute of Harvard & MIT, and The Boston College Center for Work & Family.
Dr. Roban considers sleep a necessity, not a luxury. Her mission is to provide the education, solutions and support parents need to have well-rested families, students need to have academic success, working parents need to thrive both at home and at work, and corporations need to have healthy and well-rested employees. Dr. Roban's unique and invaluable education, training, and experience as a clinical psychologist paved the way to her success as a leading sleep expert.
For more information Dr. Roban, visit her Website, Facebook, Twitter, Linkedin or Instagram.

About Sleepopolis
Sleepopolis is a property dedicated to helping people around the world get a better night's sleep. We cover a wide range of sleep and recovery topics, including in-depth reviews on mattresses and other sleep products, sleep industry news and events, and research-focused content on sleep science and wellbeing (which we call Sleep Education). Our goal is to help readers make better, more informed decisions regarding their sleep and rest.
Our writers specialize in sleep topics, and the majority of our reviews focus on their in-person experiences with and testing of products. In order to promote accuracy in our content, Sleepopolis features a robust Expert Network to help verify much of the content you see on the site, including both reviews and Sleep Education. This network consists of board-certified physicians, physical therapists, other medical professionals, researchers, and innovators in the sleep space. Content that has been expert verified is indicated with a blue checkmark at the top of those pages. We also work to keep our content up-to-date and indicate the day of the most recent editorial updates at the top of our articles.