Introducing the brand new GhostBed! The GhostBed mattress is a product of the veteran company, Nature's Sleep. Nature's Sleep has been crafting quality mattresses, toppers, and bedding for over a decade. The GhostBed is built from a combination of latex and memory foam and designed to offer a balanced feel that the majority of sleepers will enjoy.
Universal comfort and feel is a tall order to live up to. Can the GhostBed meet those expectations? We put it to the test in this week's mattress review!
Construction
Layered Foams
The GhostBed is slightly atypical to most foam mattresses on the market. By adding half of an inch to their comfort foams, the GhostBed is able to offer improved deep compression support for sleepers. Totaling 3.5″ of comfort foam, this mattress comes together for a very nice feel.
Top layer (cooling & comfort) – 1.5″ layer of aerated latex foam. This layer is designed to provide great cooling, bounce, and feel. Additionally, this layer relieves pressure points for sleepers, adding comfort along with almost instantaneous responsiveness.
Middle layer (support) – 2″ layer of gel memory foam. This layer provides support, pressure relief, and deep compression support for sleepers. It's less responsive than the top layer, which is why it has been placed as the core layer. Additionally, the gel infusion helps to prevent any heat retention from this layer.
Bottom layer (foundation) – 7.5″ layer of high density support foam. This layer essentially acts as the foundation for the above foam layers.
Cover
Constructed from 100% polyester, the GhostBed's top cover is quite stretchy and plush. The cover is able to immediately return to its original shape after being tugged or pulled on, which makes for a nice, snug fit all of the way around the mattress.The side panels of the Ghostbed are a blend of polyester (51%) and polypropolyne (49%). This combination of materials gives the side panels a sturdy feel that will help protect the mattress during setup and moves.
While this cover is very soft, it is also great for cooling. The cover is quite thin, which helps to improve air flow.
GUIDE:  How to choose a mattress
Aesthetically, the cover is sleek and modern. The highly elastic white fabric goes a long way to giving the cover a sharp look. The two-tone grey and white design has become fairly standard in the online mattress world. It's not tremendously forward thinking, however, it's still very well done. At the end of the day the look of the cover isn't tremendously important as your sheets will soon be on top.
The cover has a zipper on the bottom side, which allows you to remove for easy spot cleaning.
Firmness, Feel, & Support
As a medium to slightly firmer mattress, the GhostBed comes in at a 6.5 out of 10 on the firmness scale, with 10 being the most firm. It's a mattress designed to fulfill the needs of almost any sleeper.
This mattress is different than a large number of others I have tested. Upon initial contact, the mattress feels more like a 7 out of 10 on the firmness scale. Yet, after lying on it for a little while I noticed an increased level of softness. The latex and memory foam balance of comfort, support, and responsiveness work together in an interesting way. The latex is instantly responsive, so it is the first line of defense to prevent any heat retention or stuck feeling, while also providing great comfort. The memory foam core below is slower to respond. However, once it is able to adapt to your shape and contour it creates a delightful body shaping support that works beautifully with the latex.
FAQ: What mattress firmness do I need?
Personally, I really enjoyed this feel. It felt as if the mattress softened up during my sleep to improve comfort and reduce restlessness. Most foam mattresses tend to fall into one of two camps: 1) rapid response with minimal contour or 2) slower response with deeper contour. The GhostBed rides a fine line between these two camps offering many of the classic benefits of memory foam, but without the negatives.
With regards to cooling in the GhostBed I have no complaints. The design and material components of the mattress prevent heat retention and improve airflow. The 1.5″ layer of aerated latex foam on top of a 2″ layer of gel memory foam work well together. There was never any feeling of trapped heat between my body and the mattress. The foams and cover do a great job of preventing any heat retention.
Overall support on the Ghostbed was well above average. Although the mattress gets softer with time, it does not lose any support. As a side and stomach sleeper I was very comfortable (my wife sleeps mostly on her back / side and found it enjoyable also). Throughout my sleep tests I never felt as if pressure points were being created and my spine remained properly aligned. I especially like that the GhostBed is 11″ thick. The added thickness is important and helps create improved deep compression support, especially for heavier sleepers.
BOXSPRING? See the Ghostbed Foundation review
One last note on edge support. With a very strong amount of push-back, the edges hold weight very well for both sleeping and sitting. The slightly firmer feel and thicker foam layers both help to improve edge support. See my full sinkage / edge support tests below.
Sinkage Tests
All mattress reviews you find on Sleepopolis go through a short series of sinkage tests. I created these tests to help you understand how the mattress reacts in various locations, positions, and pressures.
Lying on back – with my weight spread evenly across the mattress in a normal lying position I saw 1-1.5″ of sinkage.
Lying on side – while lying on my side, I saw 1.5-2″ of sinkage.
Sitting on edge (conservative) – in a normal sitting position with my butt slightly away from the direct edge, I saw 2-2.5″ of sinkage.
Sitting on edge (aggressive) – while sitting on the immediate edge of the mattress I saw 3-3.5″ of sinkage.
Standing in the middle – while applying all of my weight to one point on the mattress, I saw 4-4.5″ of sinkage.
As a reminder, sinkage will vary based upon body weight. For your reference, I weight 140 pounds. Lastly, for lying positions the GhostBed will have less sinkage when you immediately lie down. The memory foam core is not instantaneously responsive and will take a moment to adjust and contour to your shape.
Pricing
If you decide you're ready to pull the trigger on the Ghostbed you can use code "SLEEPOPOLIS50" to save $50 instantly on any order.
| Price | Size |
| --- | --- |
| Twin | $495 |
| Twin XL | $650 |
| Full | $775 |
| Queen | $795 |
| King | $975 |
| California King | $995 |
Additionally, if money is a little tight, you can take advantage of GhostBed's 12 month 0% financing.
Other Details
Shipping – free, ships within 24 hours, compressed in a box
Warranty – 20 years
Trial Period – 101 nights
Discounts – $50 off, use code SLEEPOPOLIS50
Made in the USA
Weight Limit – holds up to 700 pounds
Weight – Queen size mattress weighs 89 pounds
Who Should Buy the GhostBed Mattress?
The big question…who is the GhostBed mattress right for?
I would recommend the GhostBed mattress for sleepers who:
Prefer a medium to slightly firmer mattress – coming in at a 6.5 out of 10 on the firmness scale (10 being the most firm) the GhostBed has a medium to slightly firm feel. When first lying down on the mattress it will feel closer to a 7 out of 10. After resting on it for a while, the mattress will adjust and feel softer than before, settling into the 6.5 out of 10 range.
Want memory foam contour, but with instant top layer response – the combination of latex and memory foam in the GhostBed delivers an interesting feeling. The top layer has great comfort, bounce, and responsiveness. This helps to prevent any type of a stuck feeling. However, the underlying core of memory foam is still able to provide a nice contouring hug with all of the classic benefits of memory foam (great support, pressure relief, body shaping, etc.). The core memory foam layer isn't instantly responsive, which means it needs time to adjust to your movements. In essence, it feels pretty good when you first lie down, but gradually improves the feeling and contour the longer you sleep.
Want great support – this mattress does a great job of supporting your body from head to toe. I never once felt as if any part of the mattress wasn't able to hold my body in place, including sleeping very near the edge. The mattress is able to maintain a stable and balanced push-back, providing sufficient spine alignment.
Want a cool mattress – with a 1.5″ top layer of aerated latex and a 2″ middle layer of gel memory foam, this mattress sleeps very cool. The first 3.5″ of the foams are constructed from high quality cooling materials. These foams breathe extremely well and do a great job of keeping a cool sleeping surface on the mattress.
For more information on the GhostBed visit GhostBed.com. If you feel ready to purchase a GhostBed mattress be sure to grab our promo code. You can save $50 on any GhostBed with code "SLEEPOPOLIS50".
Impressive Design & Build, Unexpected Price
Materials

Comfort

Support

Value

Cooling

Edge Support

Sex

Smell

Company

Refunds

Trial

Warranty
Summary
The GhostBed mattress has proved to be quite impressive. By offering a level of firmness that softens up during sleep, the GhostBed is able to meet the needs of a large number of sleepers. Not too mention the above average levels of support and cooling. This mattress design also adds to the mix. Sitting at 11" in height, the GhostBed has an additional 0.5" of comfort foam. 0.5" may not sound like much, but trust me, it makes a noted difference. All things considered, the GhostBed delivers great value with a latex + memory foam mattress that's priced well below what you would expect
The following two tabs change content below.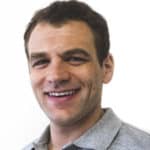 Logan Block
Logan is the director of content at Sleepopolis and the main mattress man around these parts. He's a big fan of sleeping in many sleeping positions and weightlifting.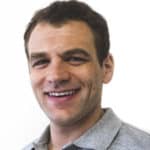 Latest posts by Logan Block (see all)